5 Fast-Food Chains That Use the Lowest Quality Beef
Some fast-food chains have great standards and policies for their beef...but others miss the mark.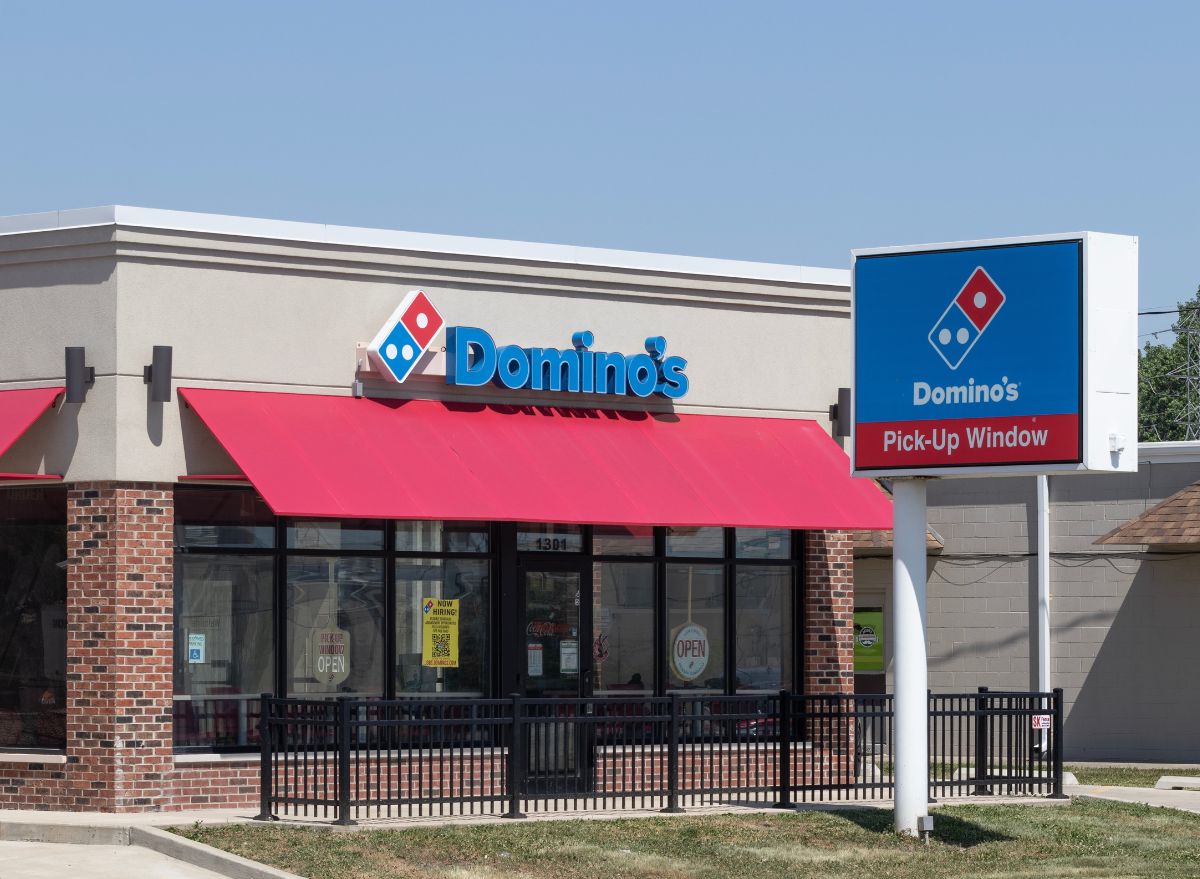 Consumers shouldn't have to sacrifice quality just because they opt to eat at a fast-food chain instead of a pricier sit-down restaurant. However, subpar or questionable ingredient quality is still an unfortunate reality at some of the biggest fast-food chains in the country in 2023–and that trend extends to the beef items at several major national restaurant brands.
So how can consumers tell the difference between high-quality and low-quality fast-food beef? Perhaps the most important factor of all is the chain's stance on antibiotics. According to the World Health Organization, the overuse of antibiotics in animals is worsening the threat of bacteria that are resistant to antibiotics. The WHO says some types of bacteria that can cause serious infections in humans have already become resistant to many or all of the currently available treatments.
Fast-food chains that serve the highest quality beef go to extreme measures to make sure their beef suppliers strictly limit or completely avoid administering these potentially harmful antibiotics to animals. Meanwhile, chains that serve lower quality beef have taken little to no action to reduce or eliminate antibiotics in the meat they serve. Some chains also refuse to offer any details about their antibiotics policies, so everyday consumers have little to no knowledge about the quality of the beef they're consuming.
Other potential indicators of low-quality fast-food beef include numerous quality complaints from customers and iffy ingredient lists, like taco beef that actually isn't 100% beef. To help customers determine which fast-food chains they should avoid when they're only seeking the highest quality beef, we've compiled a list of the brands with multiple red flags in these areas.
Here are five fast-food chains whose beef quality just doesn't stand up to that of their peers.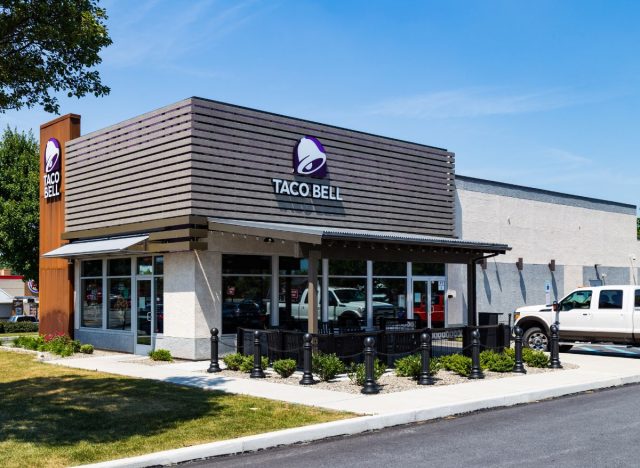 Taco Bell does win points for having a public antibiotics policy. Still, that doesn't mean all the takeaways about its beef are positive. The Mexican-themed chain made a commitment in 2019 to reduce antibiotics in its beef by 2025–but only by 25%. Of course, any decrease in antibiotic use is something to celebrate. But when the health of actual people is on the line, a 25% decrease is a far cry away from the 100% decrease that many consumers are surely hoping for.6254a4d1642c605c54bf1cab17d50f1e
There have also been some concerns about where Taco Bell sources its beef. Though Taco Bell says that it gives preference to beef suppliers that are reducing antibiotics use, an investigation by The Guardian last year found the chain had ties to beef suppliers that still use antibiotics considered "highest priority critically important" to human health. (To be clear, health officials say these drugs should not be used in animals to avoid jeopardizing their effectiveness in humans.)
Especially compared to brands like BurgerFi and Shake Shack that use no antibiotics ever, Taco Bell has a long way to go if it ever wants to shake the iffy reputation about its beef.
Dairy Queen might be the ruling ice cream monarch, but it's a very different story when it comes to the chain's beef. The company has no publicly available information about welfare standards and antibiotics in its beef despite having a chicken welfare and antibiotics policy. So, consumers are left completely in the dark about the extent that Dairy Queen's suppliers may use potentially harmful antibiotics on the beef served in its restaurants across the world.
To make matters worse, many consumers also think that the taste of Dairy Queen's burgers is subpar. Just in the past year, numerous customers have complained on social media about a "strange" flavor and texture in Dairy Queen's beef patties. 
Between the lack of antibiotics transparency and the beef quality complaints, Dairy Queen stands out in a bad way.
The main thing you need to know about the seasoned beef at Del Taco is that beef is far from the only ingredient. The meaty mix that acts as the base in several Del Taco menu items actually includes several fillers and extenders that help bulk it up, including wheat protein, textured vegetable protein, and oats.
Also, Del Taco's animal welfare policy does state that its poultry suppliers following antibiotics use guidelines, but it makes no mention about the use of antibiotics in its beef. So not only is Del Taco's beef not 100% bonafide beef, but the details are also murky on exactly how that beef was raised before it ends up in your belly.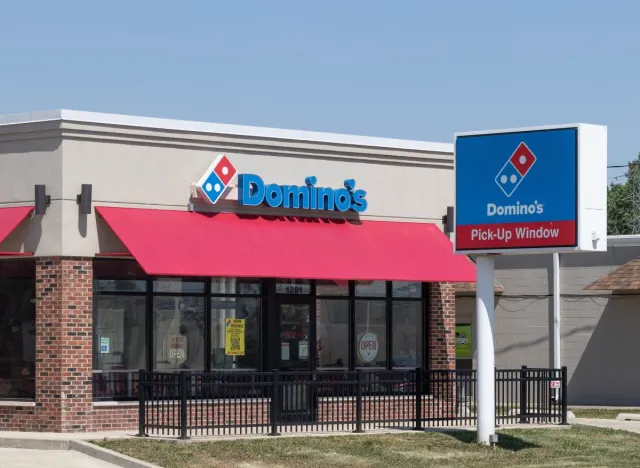 Domino's has the right idea when it comes to chicken–100% of the chain's poultry is free of antibiotics that are medically important to humans. But the pizza chain's progress in serving up better quality beef is lacking by comparison. 
Domino's does have a policy on antibiotics use in its beef stating that it plans to "transition to pork and beef sourced from animals raised without the routine use of medically important antibiotics for disease prevention purposes once a sufficient supply of such pork and beef is available in the U.S. market."
While this may seem promising, the policy doesn't give any concrete commitments on a timeline for the transition. It also doesn't specify if Domino's is currently taking any action to find more beef suppliers that would help it make the switch, so Domino's customers can't reasonably expect the chain to eliminate antibiotics from its beef supply chain anytime soon.
The fact that Domino's still hasn't completely eliminated antibiotics in its beef may not have mattered as much if customers has a consensus that it's at least enjoyable to eat. However, several complaints about the taste and texture of Domino's beef have emerged in the past couple of years. Customers have criticized it for having an "artificial" taste, described it as "bland," and have also taken issue with the texture.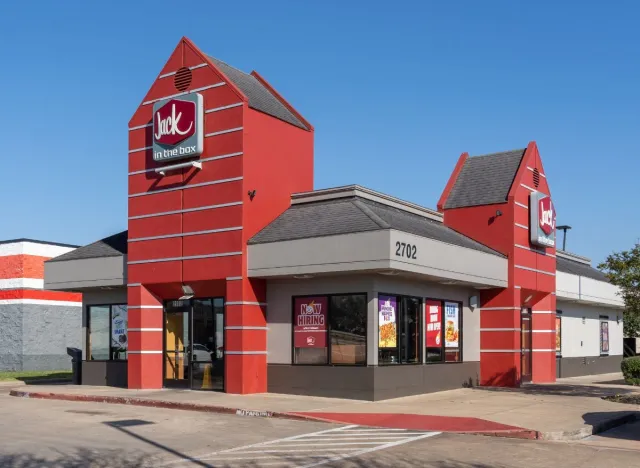 Jack in the Box owns Del Taco, so it's not a total surprise that both fast-food chains have the same beef quality issue.
For starters, the beef inside Jack in the Box's tacos isn't just beef. Ground dark chicken and textured vegetable protein, an extender that can be used to bulk up meat at a cheaper price, are also listed in the ingredients for this popular menu item.
Plus, the chain's animal welfare policy doesn't mention anything about antibiotics use in its beef. So until Jack in the Box provides more insight into what goes into the burgers and beef tacos that it serves, customers will be left wondering if it came from cows that were administered potentially harmful antibiotics.
A version of this story was originally published in March 2022. It has been updated to include new information.
Zoe Strozewski
Zoe Strozewski is a News Writer for Eat This, Not That! A Chicago native who now lives in New Jersey, she graduated from Kean University in 2020 with a bachelor's degree in journalism.
Read more about Zoe