15 Amazing Fast Food Restaurants You Probably Never Heard Of
These regional favorites give the bigger chains a run for their money.
When it comes to fast food chains, the big-time brands come to mind: McDonald's, Burger King, KFC, Taco Bell… the list goes on. And while these joints have the street cred to back up their loyal following, many people also have a taste for local fast food cuisine that you can't get anywhere else—and give the old timers a run for their money, er, fare.
So while we can't transport you to these outposts, we dug into 15 different joints—many of which you probably have never heard of. But if you're not in any of these areas or want to stick to larger chains, make sure you don't order the number one worst item at these chain restaurants. And to find out what you should be ordering, make a point of subscribing to the new Eat This, Not That! magazine now! It's full of calorie-cutting ordering hacks, simple swaps, and for a limited time, you can save 50 percent off the cover price—click here!
Zaxby's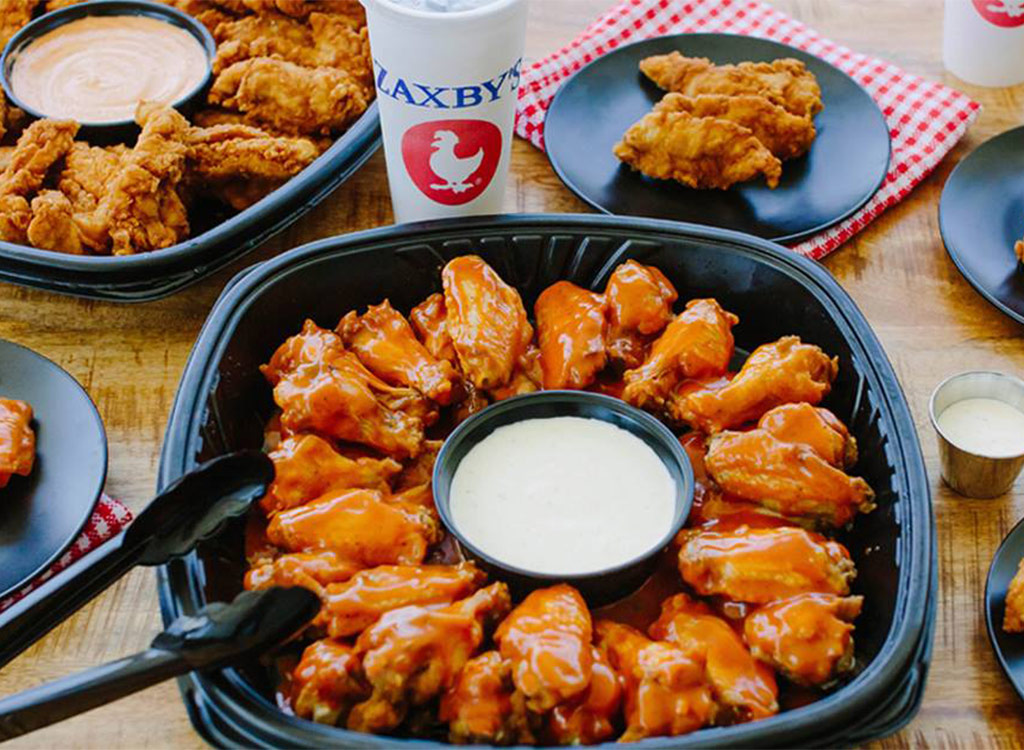 Locations: Southern U.S., Utah
Similar to: Wingstop
The next time you're in the South and want to pass on the barbecue pulled pork and ribs, head over to Zaxby's. This chicken joint serves up wings, chicken sandwiches, and a variety of sides, like cheddar bites, onion rings, and even fried mushrooms. Their most famous meal is the "Big Zax Snak," which comes with chicken fingers, crinkle fries, and a slice of Texas toast. It's also served with a 22-ounce Coca-Cola.
But perhaps what keeps their customers keep coming back for more is their collection of 15 dipping sauces. From their classic Zax sauce, a creamy ranch dressing with a little heat, to moderately spicy Tongue Torch (also known as their most popular sauce), there's a dip for each of your taste buds.
"We love us some Zaxby's. This one has never failed us. Has always had good hot food and a great atmosphere for dining," said Will M. about their Charlotte, North Carolina location.
Iceberg Drive Inn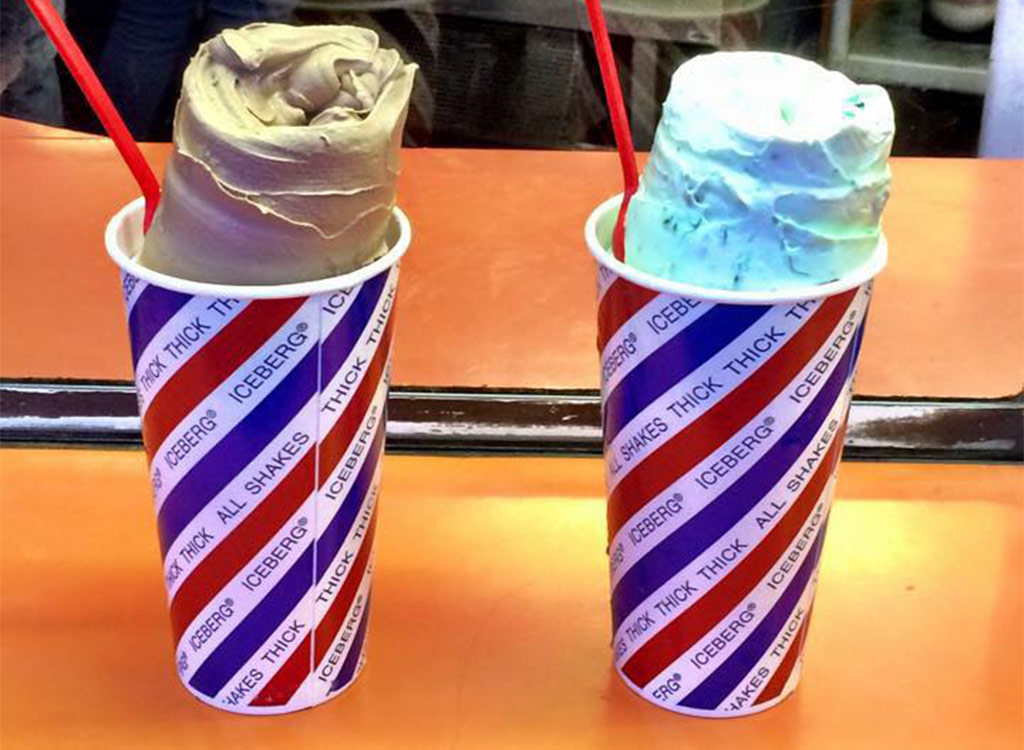 Locations: Arizona, California, Utah
Similar to: Sonic
Shakes, burgers, fish sticks, onion rings, you can have them all at Iceberg Drive Inn. The restaurant originally started as a drive-up shack in the 1960's in Salt Lake City, UT by a local ice cream machine salesman. His thick shakes instantly became a hit, and they're still the most popular menu item today!
"This place is so good. I love their shakes and burgers and what I love the most is their prices; they are so reasonable. The customer service is great," said Madelyn L. on Yelp.
Pizza Pit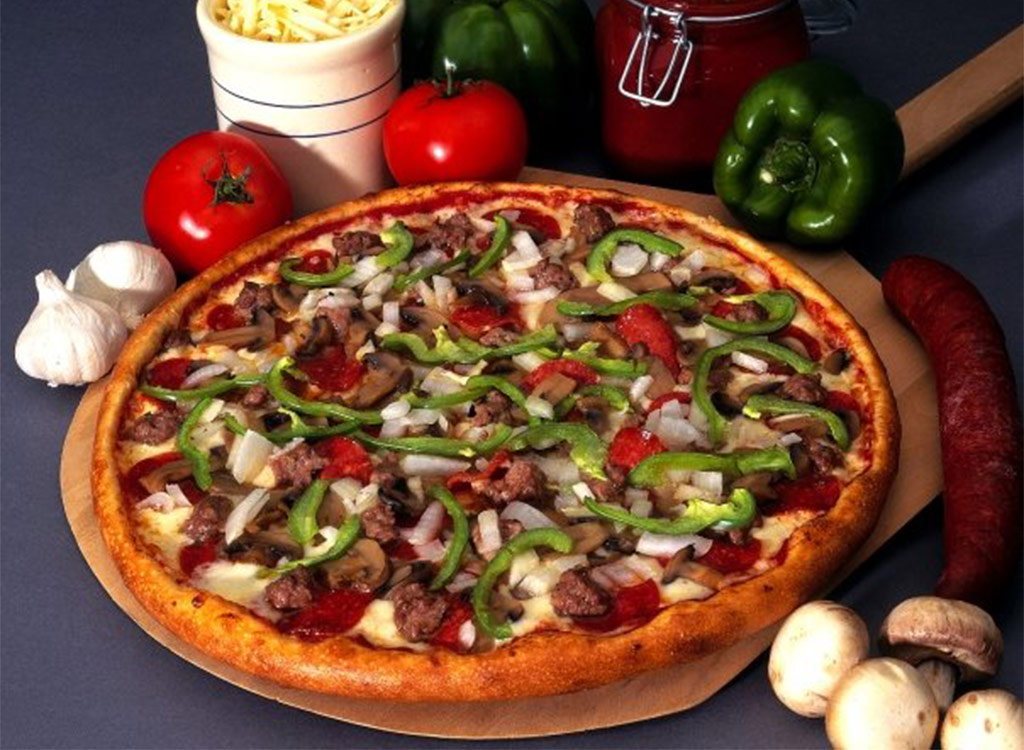 Locations: Iowa, Wisconsin
Similar to: Dominos, Pizza Hut
You can build your own pie at the Pizza Pit, which allows you to add whatever toppings your heart desires. It's like creating your own pizza at Domino's on steroids. Just be sure to avoid these toppings. In addition to pizza, chicken wings, gyros, hot sandwiches, and cheese sticks are on the menu.
"Terrific tasting pizza with a slightly spicy, but addicting sauce! Love nearly everything on the menu, but I am particularly partial to the combo sub and thin crust pepperoni and black olive pizza," said Vicki P.
Culver's Restaurant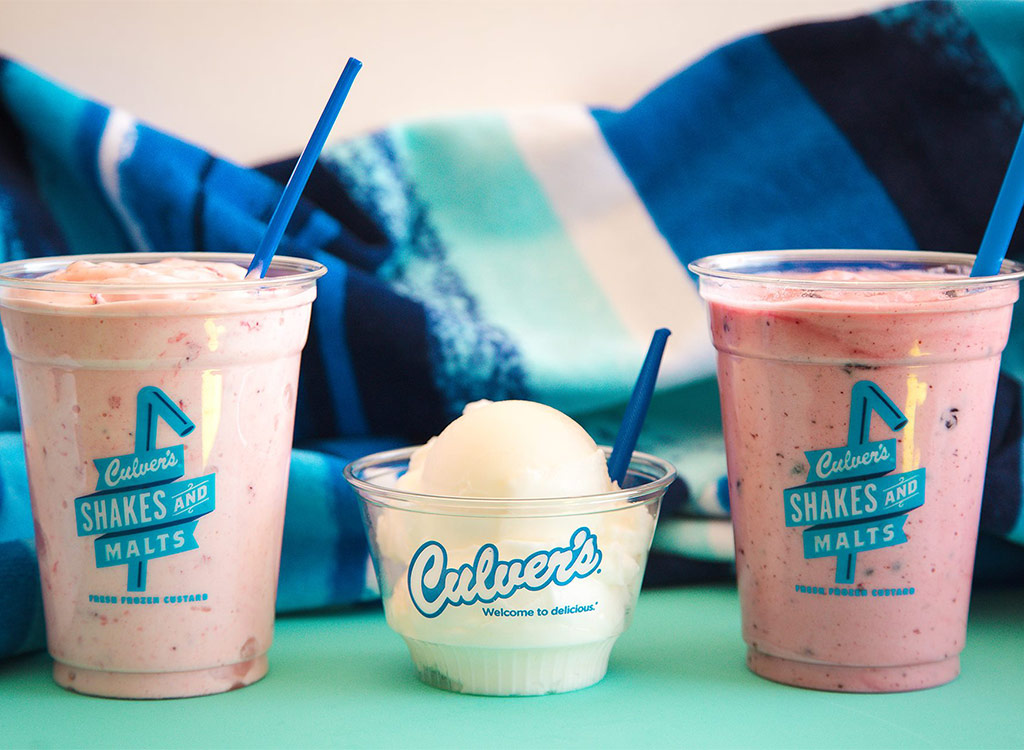 Locations: Central and Southern U.S.
Similar to: Long John SIlvers
From chicken sandwiches to fried shrimp, Culver's will satisfy more than just your fast food cravings; it's got some incredible ice cream flavors, too. In fact, it's their "Flavor of the Day" ice cream that has helped them build a strong following. And with flavors like caramel chocolate pecan, raspberry cheesecake, and peanut butter cookie dough, who could resist? What started as a mom-and-pop shop exploded into a regional franchise.
"I love Culver's! There are a ton of menu items, and I always have a hard time picking, which is GREAT because I know I can always try something else when I come back," said Jesse B. "The service was very friendly and fast. I am definitely getting ice cream after."
Kidd Valley
Locations: Washington
Similar to: McDonald's
Comparable to some local favorites above (no one can resist a good burger), Kidd Valley has all the classic American dishes. However, they one-up the other burger joints by also serving breakfast. The other bonus is that their menu items are reasonably priced.
"For being a fast food chain this is mighty tasty. The service was excellent—the employees working had smiles on their face and you could tell they cared about the customers and the food they served," said Brad H.
Heavenly Donuts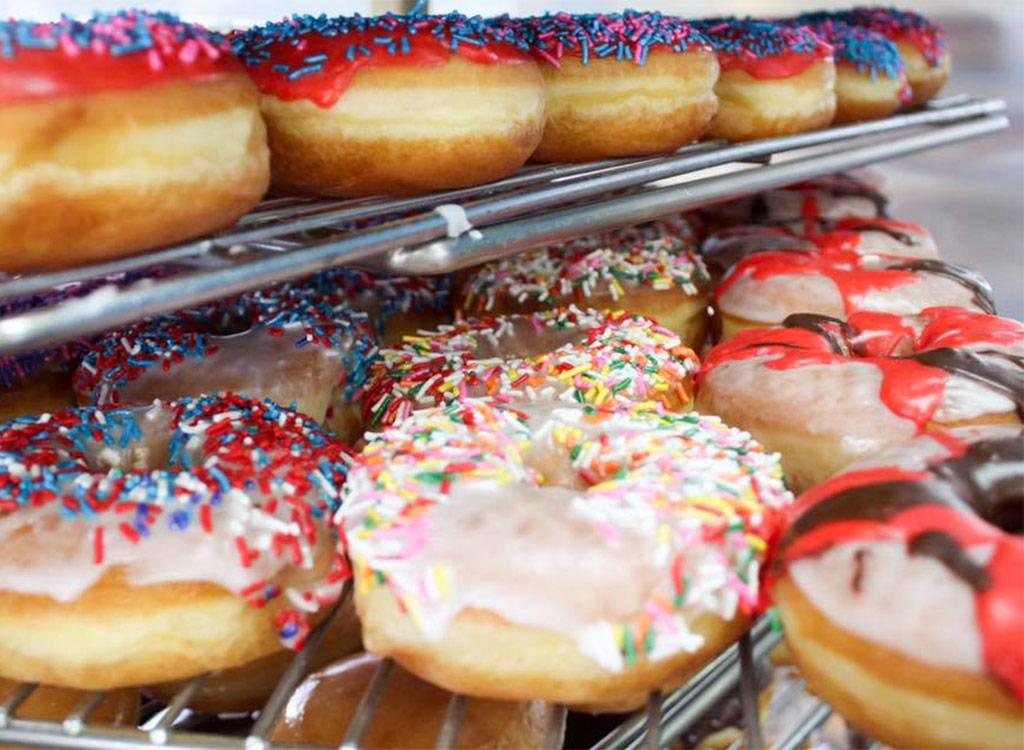 Locations: California, Oregon, Washington
Similar to: Dunkin' Donuts
Their namesake says it all. Heavenly Donuts' ring-shaped pastries are simply divine. From apple turnovers to cinnamon rolls to French crullers, these delicious baked goods do not disappoint. And if you're trying to swear off the sweet stuff, Heavenly Donuts also serves egg and cheese sandwiches on a bagel or croissant for breakfast.
"The name says it all!" said Valerie A. on Yelp. "The selection is almost overwhelming. The prices are wonderful and the staff is fast and friendly. Be sure to grab a baker's dozen for yourself and hide it from your family!"
Cookout
Locations: North Carolina, Virginia
Similar to: Famous Dave's
Cookout takes their love for barbecue sauce to a whole new fast food level. Think chicken, burgers, and pork all slathered in a deliciously thick BBQ sauce. Here, you can also top your burger with some of their famous homemade chili. Not convinced? Allow customer Elleinn P. to play it up: "Awesome place! We got a big double burger tray with slaw and fries with a peach cobbler shake, and a regular barbecue (pulled pork) tray with beef quesadilla and fries with a caramel cheesecake shake."
Cafe Rio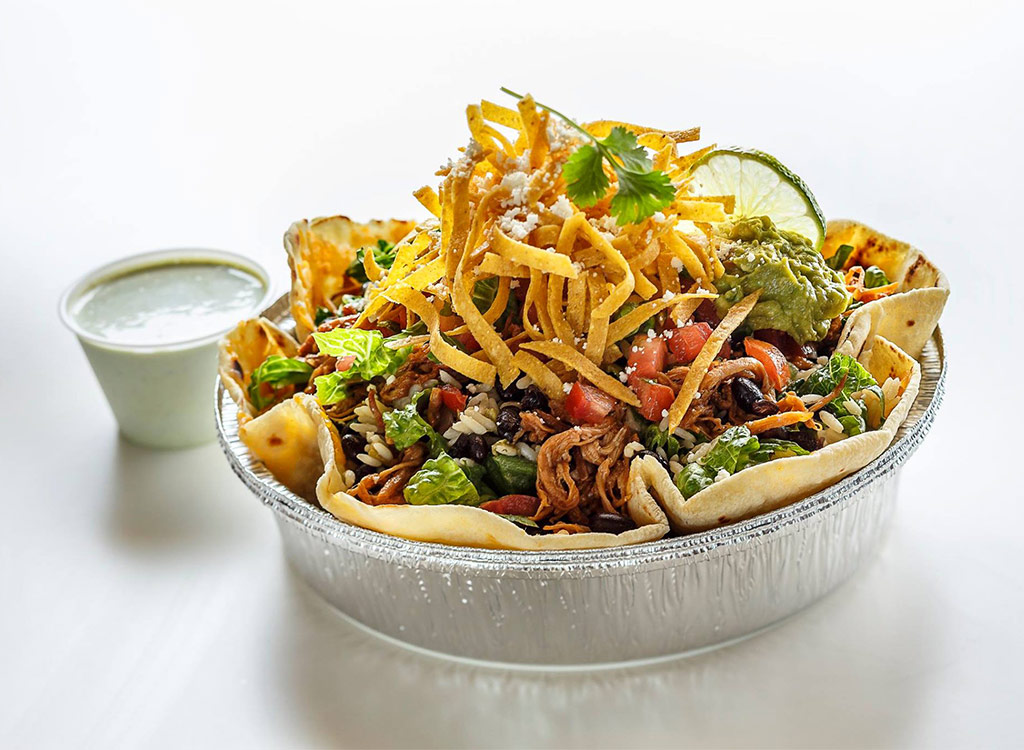 Locations: West Coast, Washington, D.C.
Similar to: Chipotle
When it comes to Mexican fast food on the West Coast, no one does it better than Cafe Rio. The menu is stacked with burritos, tacos, quesadillas, nachos, enchiladas, and tostadas, but they also offer salads and soups. But the Southwestern-inspired fast food joint prides itself for its bebidas (drinks), which include horchata, strawberry lemonade, and mint and limeade.
According to their customers on Yelp, their sauces are a must—no matter what you order. "Everything is made fresh every day. Their beans and sauces are made from scratch. They have healthy drink options and a lemonade sweetened with Stevia if you are a diabetic. Meat is always tender and juicy. My favorite is the burritos and fish tacos," said Angel V.
Crown Burgers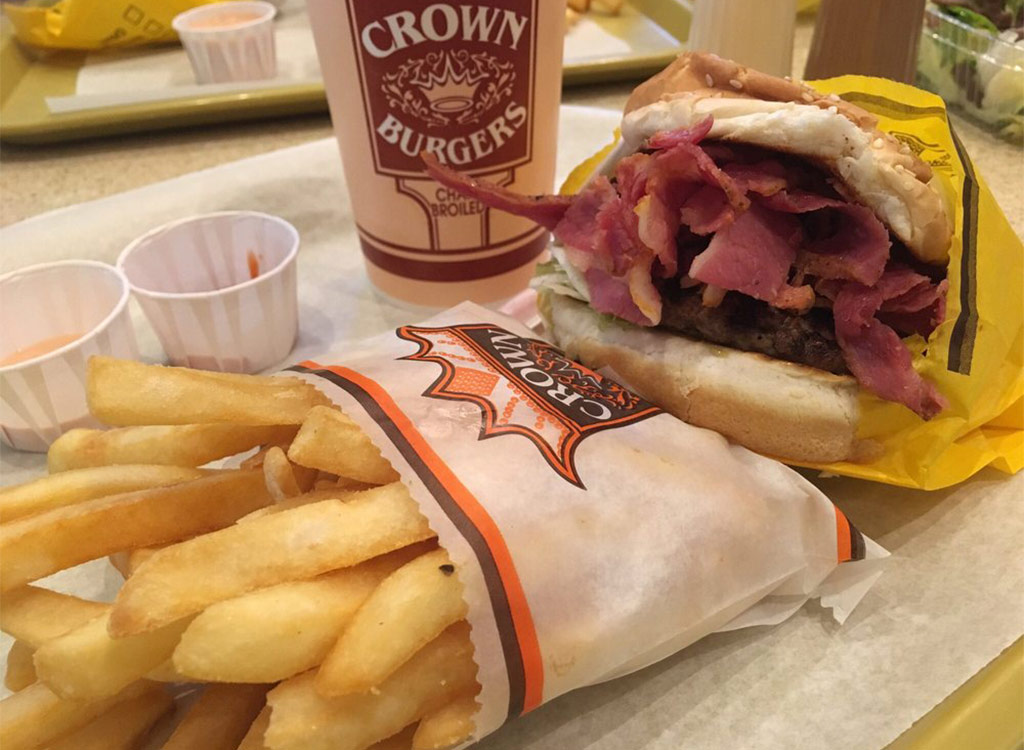 Locations: Colorado, Texas, Utah
Similar to: Burger King
Crown Burgers is the mecca of sandwich shops. BLT, French dip, tuna melt. You name it, chances are they have it. However, people usually order their Crown Burger—a quarter pounder on a sesame seed bun topped with Thousand Island dressing, lettuce, tomato, onions cheese, and hot pastrami! "It is a must for first-time customers," their website states. And their regulars agree.
"Delicious burgers! If you go, you must definitely try their Crown Burger! The service was fairly quick. The environment is cozy for a fast food place and just makes your experience so much better. Their onion rings were pretty delicious as well!," said Sulema C.
Portillo's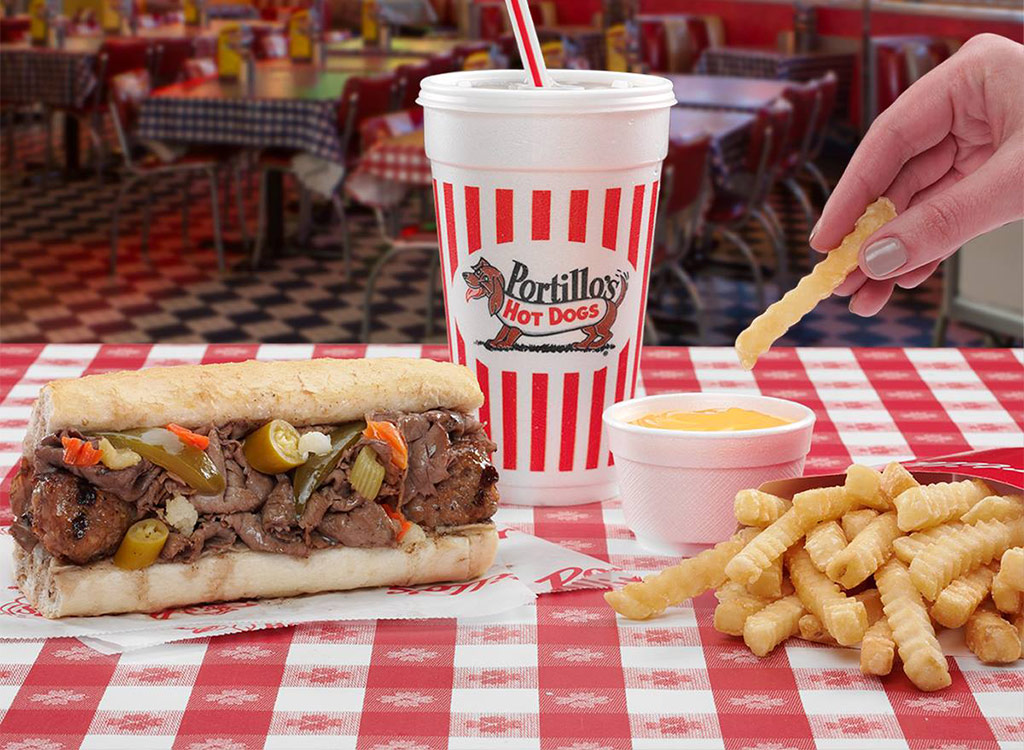 Locations: Arizona, California, Florida, Illinois, Minnesota, Ohio, Wisconsin
Similar to: Weinerschnitzel
Portillo's was originally a hot dog shack in Illinois in 1963, but today, they have more than 50 locations in the U.S. While they're famous for their Chicago-style dogs, they also serve sandwiches, pasta, and ribs. So if you're in the area, Bonnie T. has a few recommendations for you.
"I order the delicious Italian beef on a crispy baguette with hot giardiniera and the delicious French fries. On other days, I might order the Chicago hot dog with everything on it including peppers, mustard, green pickle relish, onions, a slice of kosher pickle and a sprinkle of celery salt all placed on a delicious poppy seed bun. There are other options besides these two, but I only order the dog or the Italian beef." Curious about what's in your hot dog? We break it down for you.
Zona Fresca
Locations: Florida, New Jersey
Similar to: Taco Bell
Whether you're in Lawrenceville, NJ or Miami, Zona Fresca is guaranteed to satisfy your Mexican food cravings better than Taco Bell—and probably with less guilt, too. Every order of hearty burritos comes with tortilla chips and salsa. And if you want to pass on tortillas altogether, they also have salad bowls and more nutrient-dense sides, like brown rice and beans. Decently priced and authentic, it's no wonder they've developed some mega fans.
"I eat here at least three to four times a week. The salsa bar is unreal and so fresh[…]By the time you finish them your food is always ready. Everything on the menu is delicious. I love their burritos and tacos," raves Liz J. "[The] Best part is that they give big portions and it is so inexpensive. Always consistent. They never mess up your order and its always amazing."
Arctic Circle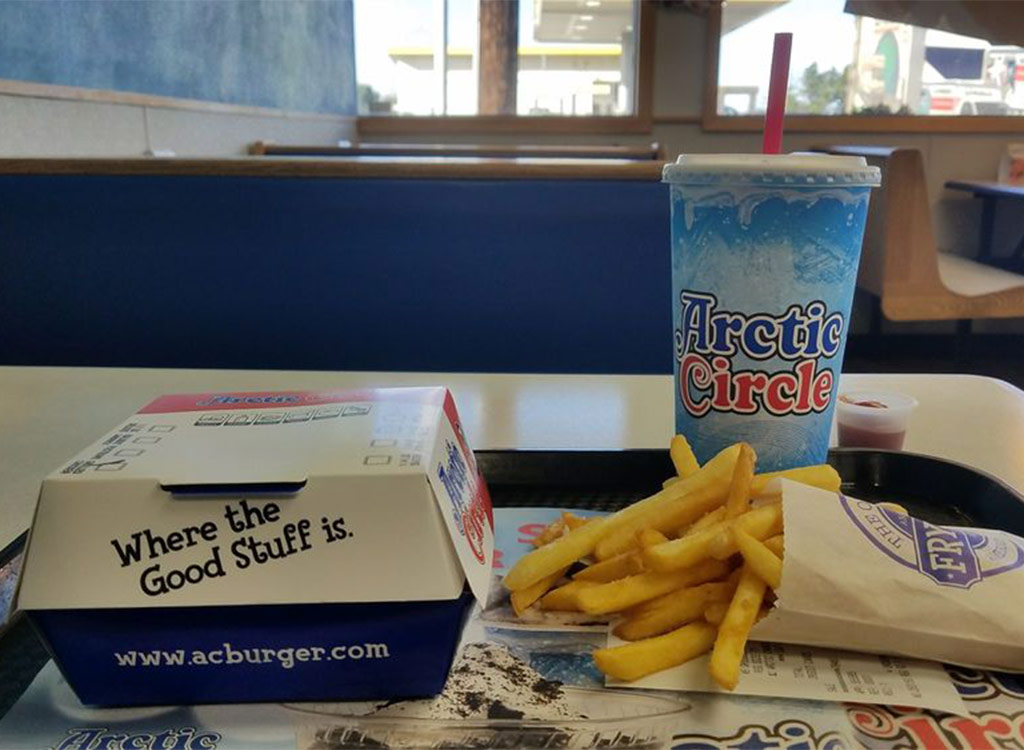 6254a4d1642c605c54bf1cab17d50f1e
Locations: Idaho, Oregon, Nevada, Utah, Washington, Wyoming
Similar to: Dairy Queen
Arctic Circle has burgers and fries, but their malts, shakes, and ice creams are their holy grail items. "I came in tonight and had great service with a smile from two employees that helped me and my kids. I was unable to carry our food and the staff brought it out without me having to ask," said Kevin O. "They had time to come out and check on us during our meal and bring us our desserts after our meal. Food was hot and good. Very pleased! Thank you!"
Wok to Walk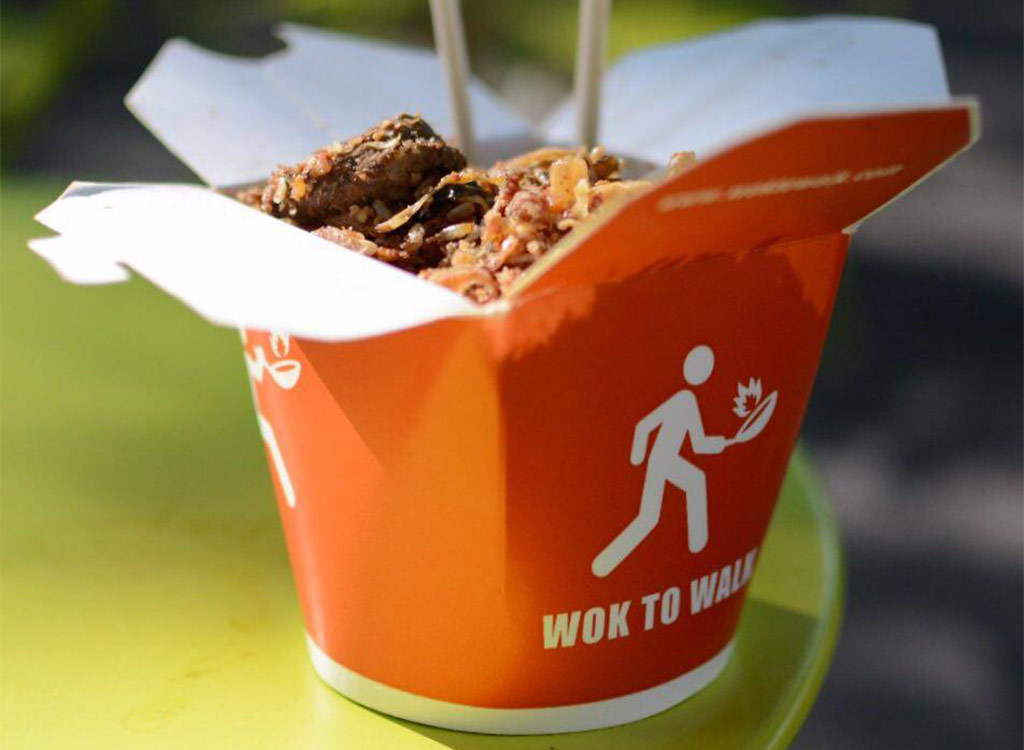 Locations: New Jersey, New York
Similar to: Panda Express
Good news for Chinese food lovers! Wok to Walk was such an international sensation in Amsterdam that they decided to hit stateside. This DIY stir-fry joint allows you to customize your wok with your favorite noodles, veggies, meats, sauces, and toppings. The chefs cook it right in front of you so you enjoy it hot and fresh.
"Amazingly tasty, light, simple food at a price point that you can't really beat. You can get a great meal here for $7, and it's not loaded with oil or grease. Very customizable too, lots of choices for vegetarians, spicy food lovers, noodles or rice. My go to lunch spot," said Leslie H.
Piada Italian Street Food
Locations: Texas, North-central U.S.
Similar to: Panera
Piada is basically the Italian version of Panera Bread, but its menu allows for more customization. Their diverse offering includes a variety of fresh Mediterranean fare, including pasta bowls, salads, and of course, piadas, which are Italian flatbread sandwiches.
"I was in the Easton area for a business trip and decided to stop into Piada after hearing nothing but great things, and it did not disappoint. Ended up eating here three times over the course of two days and everything I had was fabulous," said Katie M. on Yelp.
Bojangle's Famous Chicken 'n Biscuits
Locations: East Coast
Similar to: Kentucky Fried Chicken, Popeyes
Bojangle's is the epitome of Southern comfort food. Fried chicken, mashed potatoes, and biscuits are just some of the homestyle favorites you can find at this North Carolina-based chain. Jennifer V. does a pretty good job of explaining why Bojangle's tops her fast food list.
"It was utterly delicious! The chicken is just a little spicy. It was cooked to perfection. Crispy and juicy and nice large pieces. The mashed potatoes and gravy and the biscuit were yummy. The coleslaw — I could go on for days. Not too sweet but crunchy and delicious. My meal was so good. I will definitely be eating there again. It's nice and clean and friendly."