Things You Need To Fight the Vaccine's Side Effects, Recommended By an Expert
Foods and wellness products to stock up on before you get your vaccination shot so you can have a more comfortable, restful recovery.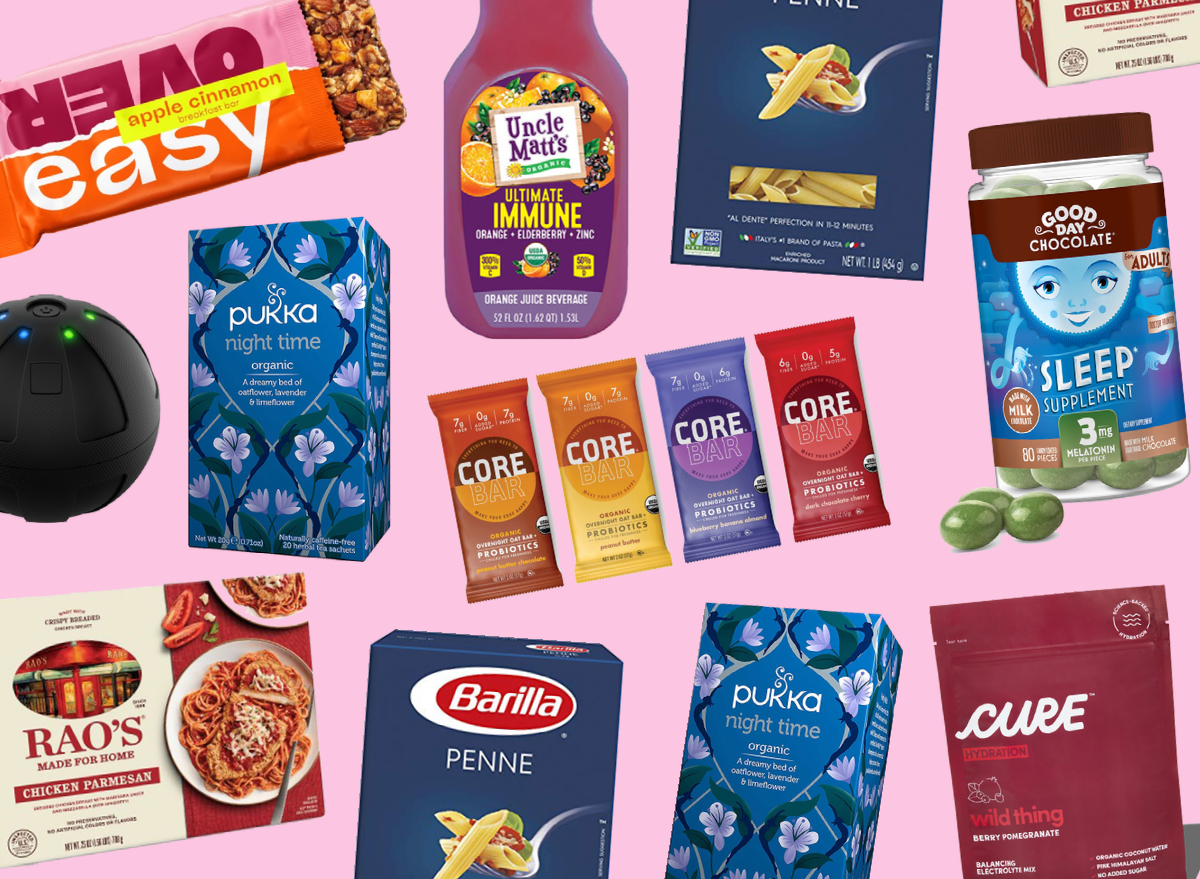 The CDC reports that common side effects of getting the COVID-19 vaccine include pain, redness, and swelling on the arm where you got the shot as well as tiredness, headache, muscle pain, chills, fever, and nausea throughout the rest of your body.
They recommend using a cool compress to reduce pain and discomfort where you got the shot as well as drinking plenty of fluids to reduce discomfort from fever.
We spoke to registered dietitian Lauren Manaker MS, RDN, LD, founder of Nutrition Now Counseling and author of Fueling Male Fertility to ask for her self-care tips and favorite food and wellness products that can help you during your vaccine recovery that address the most common side effects. Read on to find the best things to stock up on for low-effort meals, more restful sleep, sore muscle relief and to soothe an upset stomach, alleviate headaches, and rehydrate. Read on, and for more on how to eat healthy, don't miss 7 Healthiest Foods to Eat Right Now.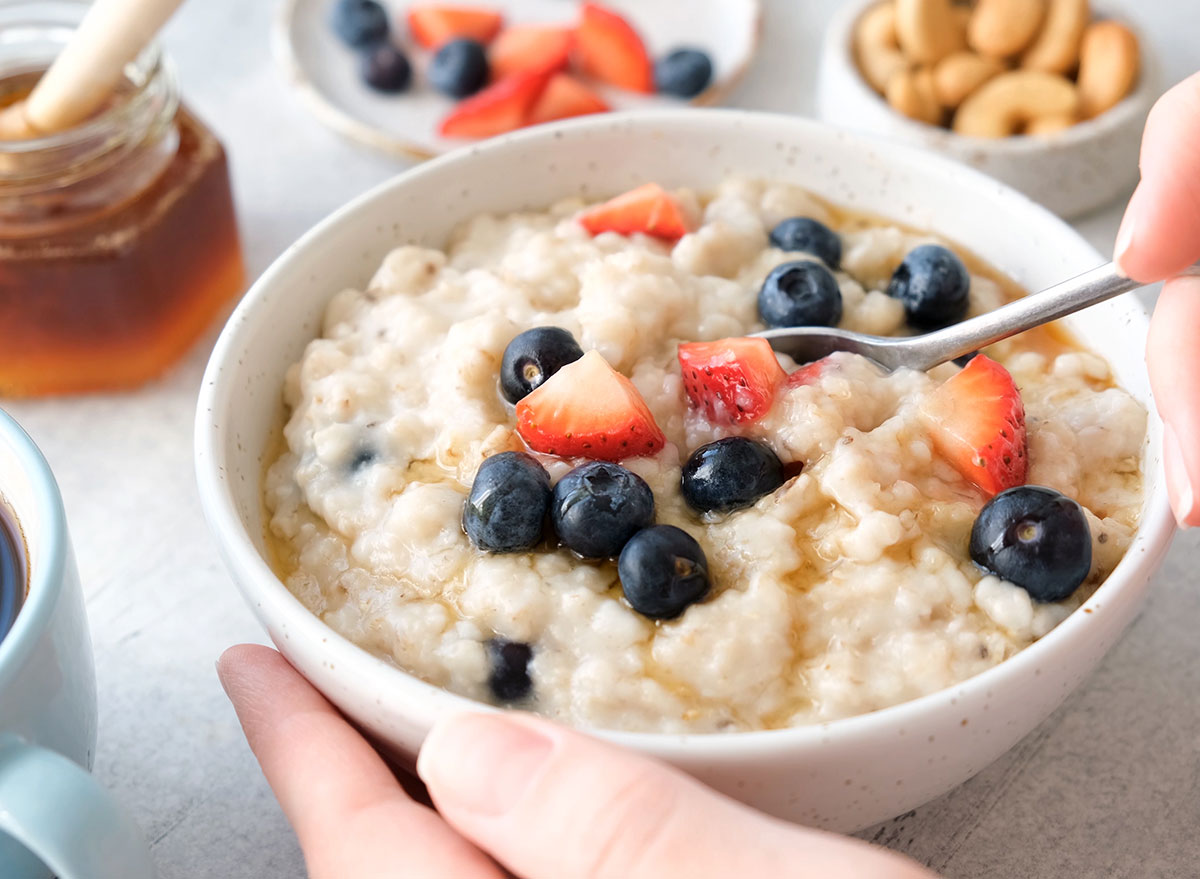 "After you get your vaccine, the last thing you may feel like doing is cooking. But staying well-nourished will help you feel better in the long run. Have some easy things to eat and prep on hand. Frozen healthy meals, overnight oat bars, and even low-sodium soups can help you get in your nourishment with little effort," says Manaker.
Daily Harvest Smoothie Cups
Nourishing, nutritionally balanced, and not to mention delicious, smoothies are an incredibly healthy breakfast. To make blending one up easier for you while you're down post-vaccine, opt for one that's even easier to make than usual with the help of Daily Harvest, a brand that makes pre-made, frozen smoothie cups. All you need to do is toss the contents into a blender with your favorite liquid and blend!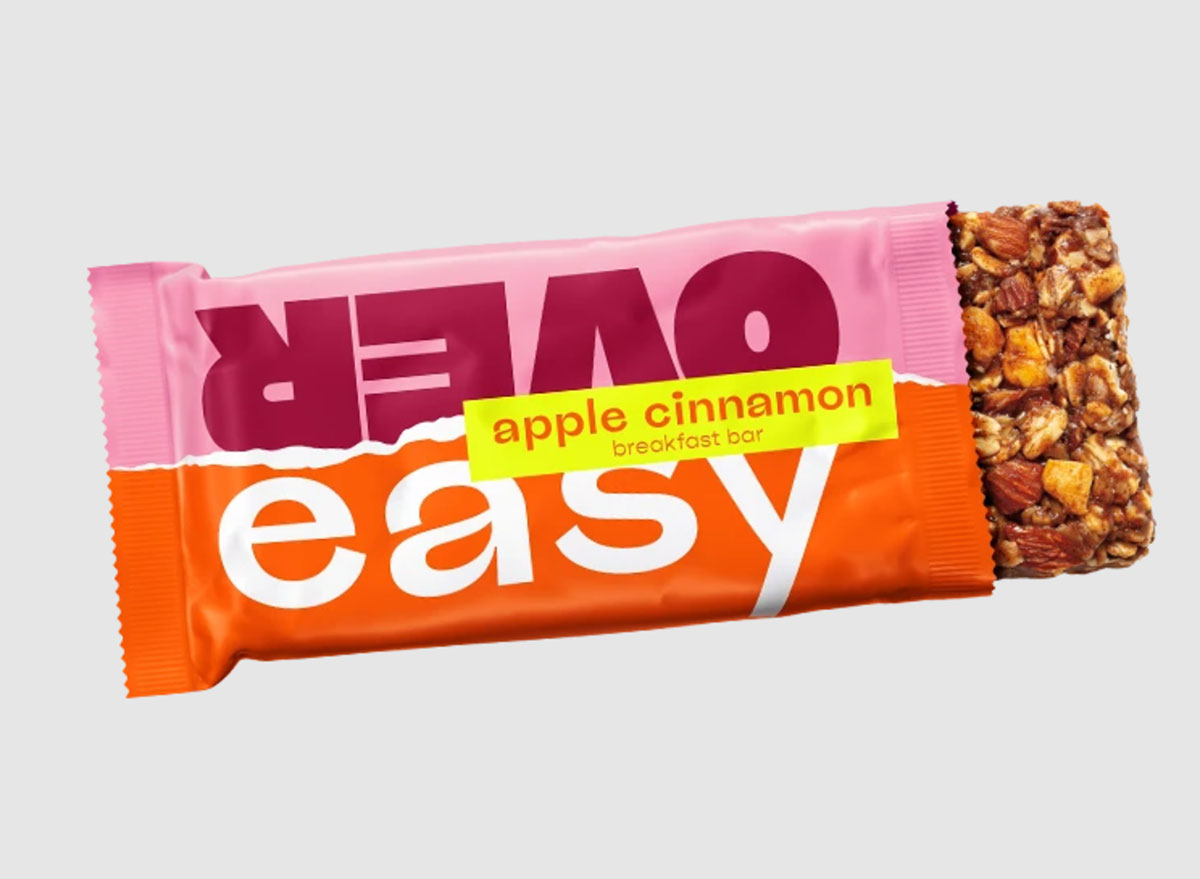 If we're being honest, even something as simple as overnight oats isn't necessarily what we want to have to prep when we know we'll be feeling out of it. Instead, get your oats in bar form with Over Easy, which comes in the same apple cinnamon flavor you love and with 9 grams of protein and 7 grams of fiber.
Perfect Bar Refrigerated Protein Bars
For a complete, easy-to-digest meal replacement, you can't go wrong with Perfect Bar's refrigerated, naturally-sweetened protein bars, which contain an awesome 15-17 grams of protein.
Tattooed Chef Cauliflower Mac and Cheese
"When you don't feel like cooking but want some comfort food that is also good for your body, the Tattooed Chef Cauliflower Mac and Cheese is a plant-based option that helps you get your veggies in while also enjoying the classic mac and cheese taste that you crave when you are feeling under the weather," says Manaker.
Raw Generation Plant-Based Protein Shakes
"With antioxidant-rich superfoods, healthy fats, and pure plant protein, these pre-made smoothies are easy to sip and give you some serious staying power. When you are feeling under the weather, having a smoothie that you don't even need to blend up yourself is a nice bonus," says Manaker.
Rao's Frozen Chicken Parmesan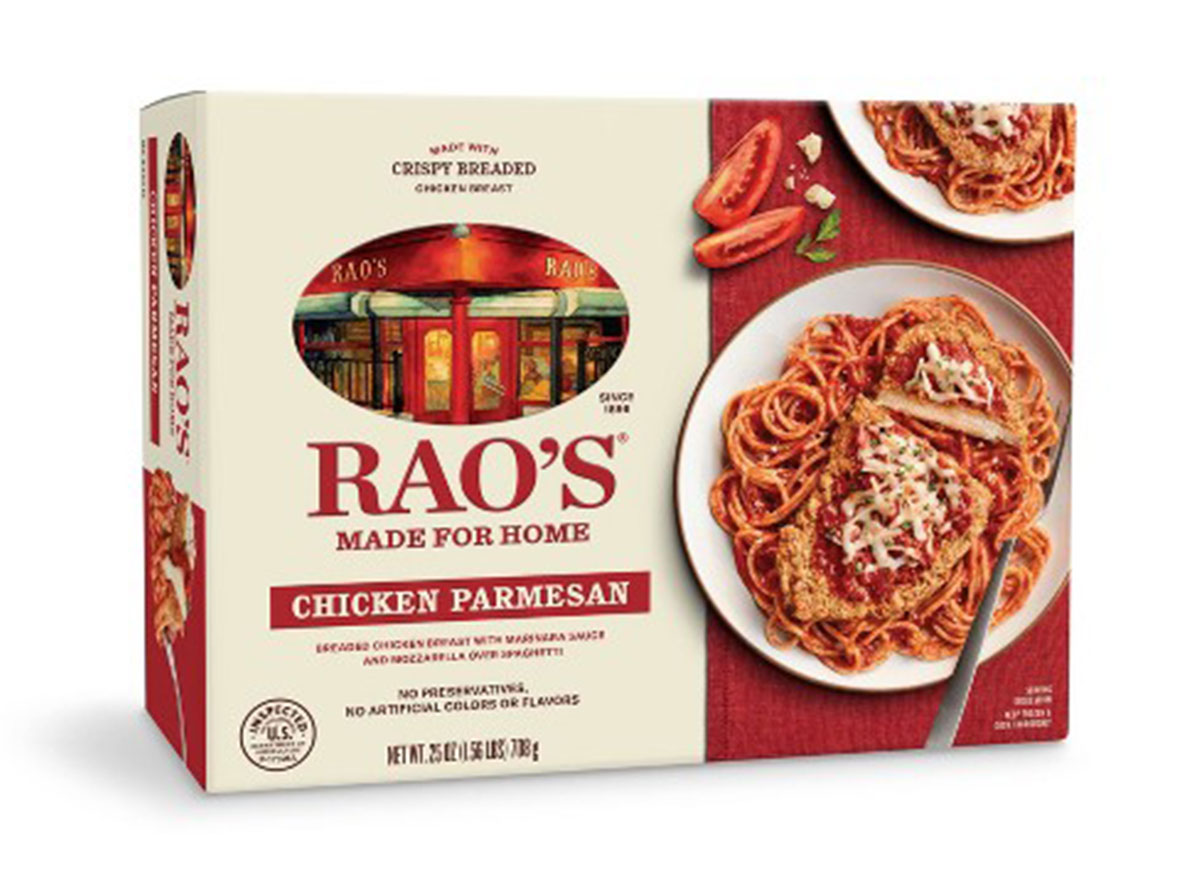 You can even take care of dinner in advance by stocking your freezer with a complete Italian dinner from the famous New York City restaurant, Rao's! This Chicken Parmesan is our favorite pick—it tastes exactly like it would if made at home, but it's ready in mere minutes.
Available at your local grocery store.
"These bars are great to keep on hand for when you need something quick and healthy. Bonus? They are made with live probiotics, so you are supporting your gut health when you enjoy these bars too!" says Manaker.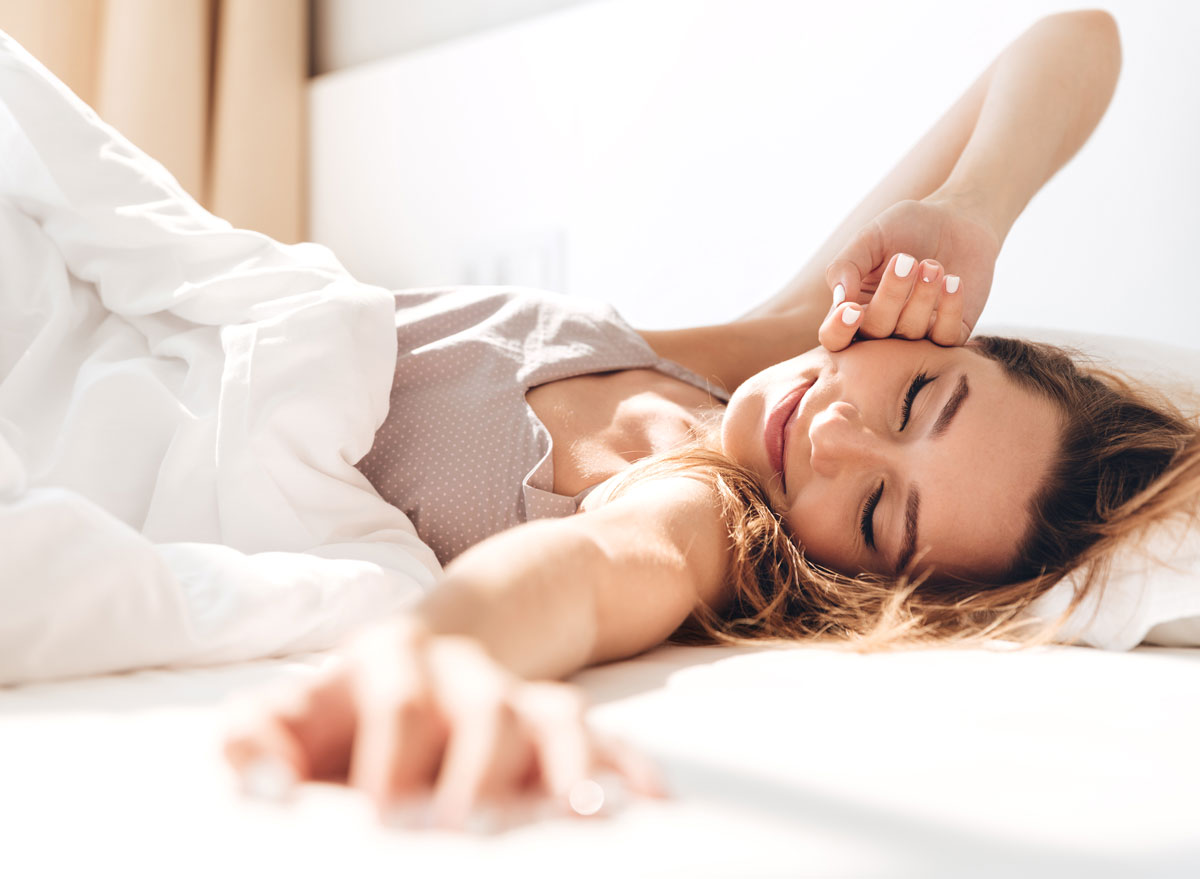 With the support of these picks, you may have a more restful and restorative post-vaccination nap or sleep. Opt for any of the picks below, or try these Best Supplements for Sleep, According to Experts.
GOOD Day Chocolate Sleep Milk Chocolate Supplement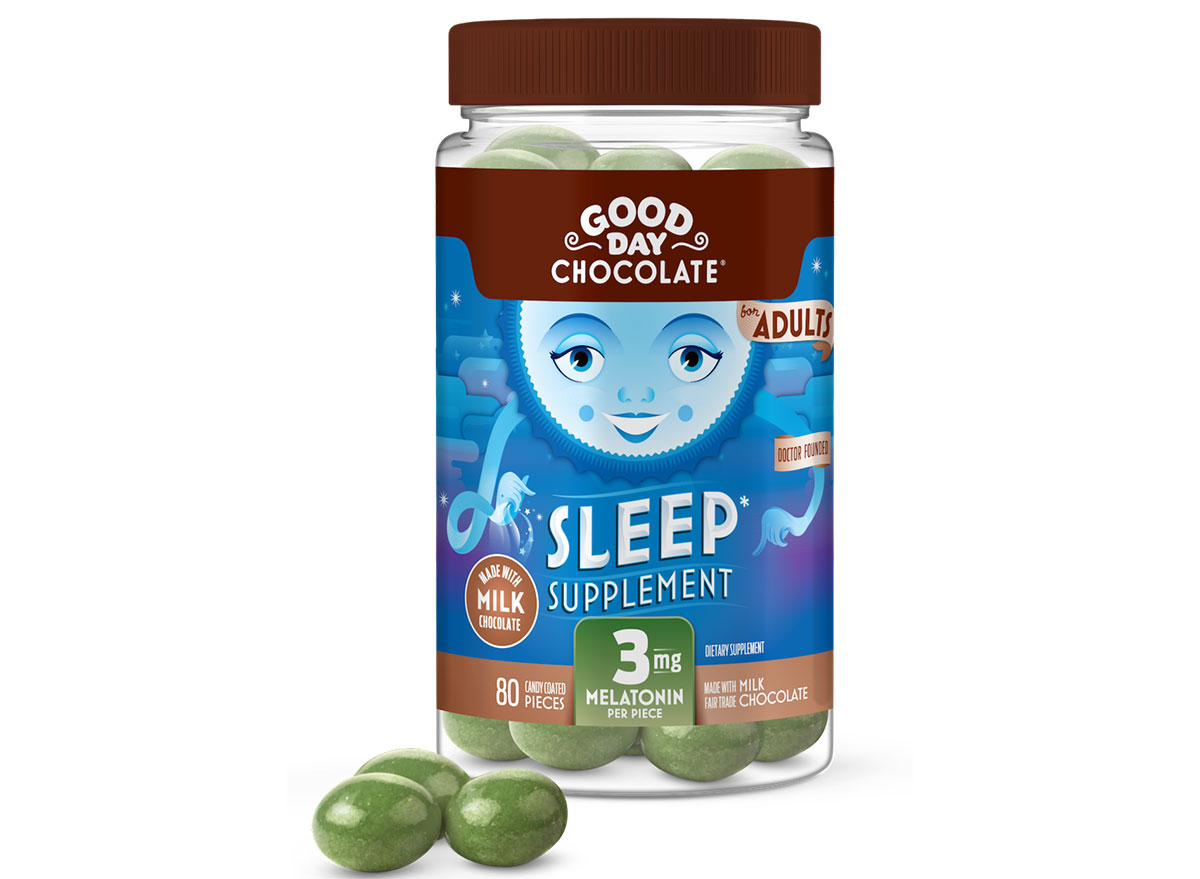 Chocolate to help sleep? Sign us up! Good Day Chocolate makes candy-coated milk chocolate pieces that contain chamomile and 3 milligrams of sleep-promoting melatonin each (there are also options that have just 1 milligram and up to 5 milligrams).
Pukka Night Time Organic Tea
Made with a blend of organic oat flower, soothing lavender, sweet lime flower, valerian root, and tulsi leaf, this nighttime tea blend is the perfect nightcap for a long day. You can also try these 4 Best Teas for Sleep, According to Experts.
MegaFood Relax and Calm Powder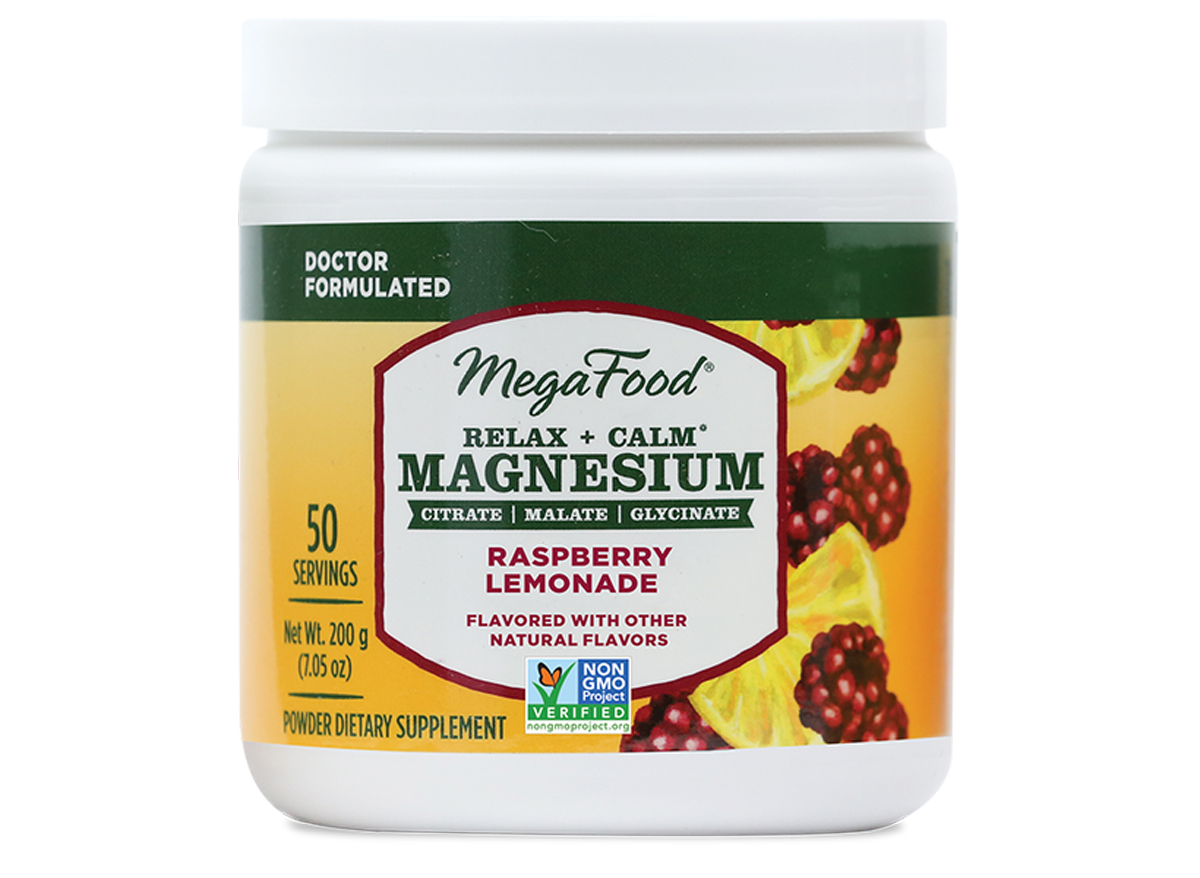 While fatigue is a side effect of the vaccine, you may notice that muscle soreness and a potential fever can make sleeping a bit more uncomfortable. To help, Manaker is a fan of MegaFood's magnesium powder as "magnesium can help people have a more restful sleep." MegaFood Relax and Calm Powder is a perfect combo of ingredients that promote muscle relaxation and may ease muscle tension: magnesium citrate, malate, and glycinate.
SuperMood Sweet Pillow Scent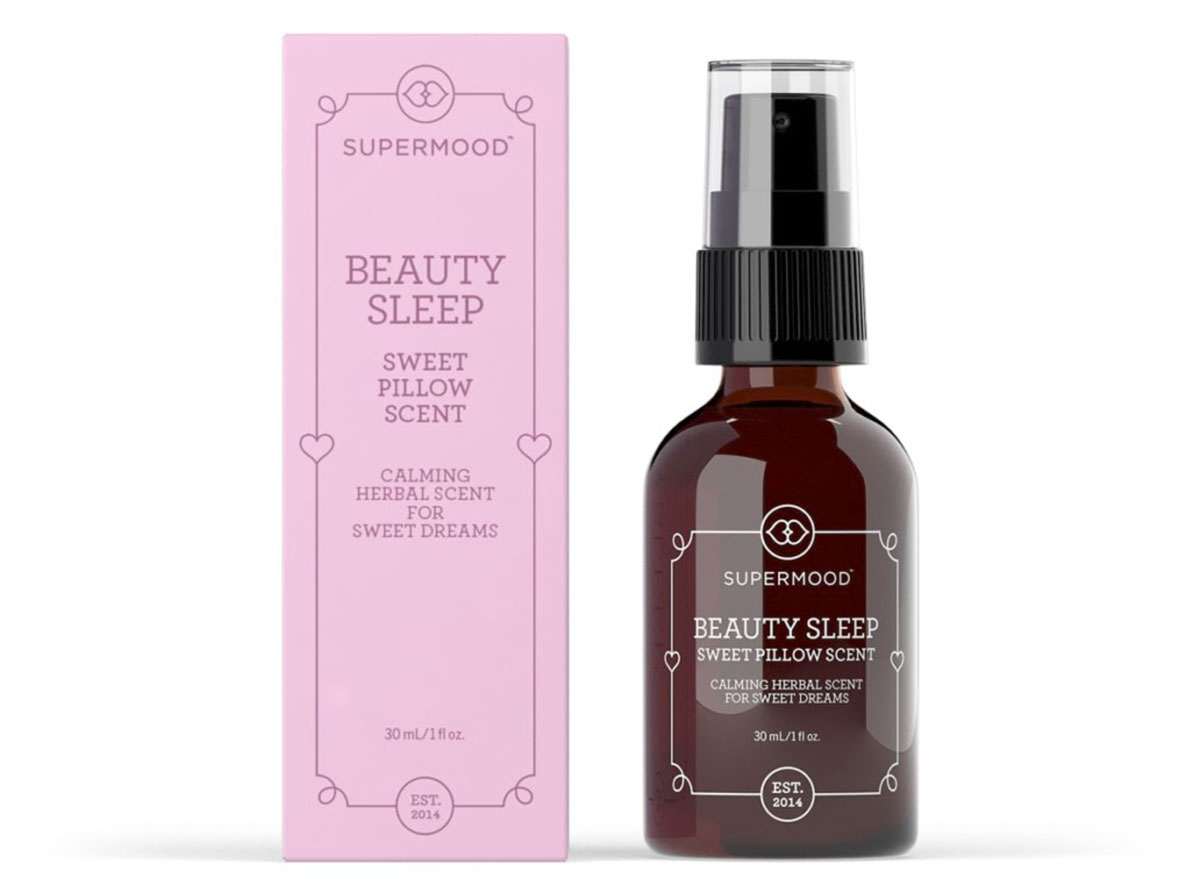 "Aromatherapy can help you unwind and relax — helping you sleep better at night. Give your pillow a spritz of this calming herbal spray w hints of lavender and sage to help you catch your zzzs in a natural way," says Manaker.6254a4d1642c605c54bf1cab17d50f1e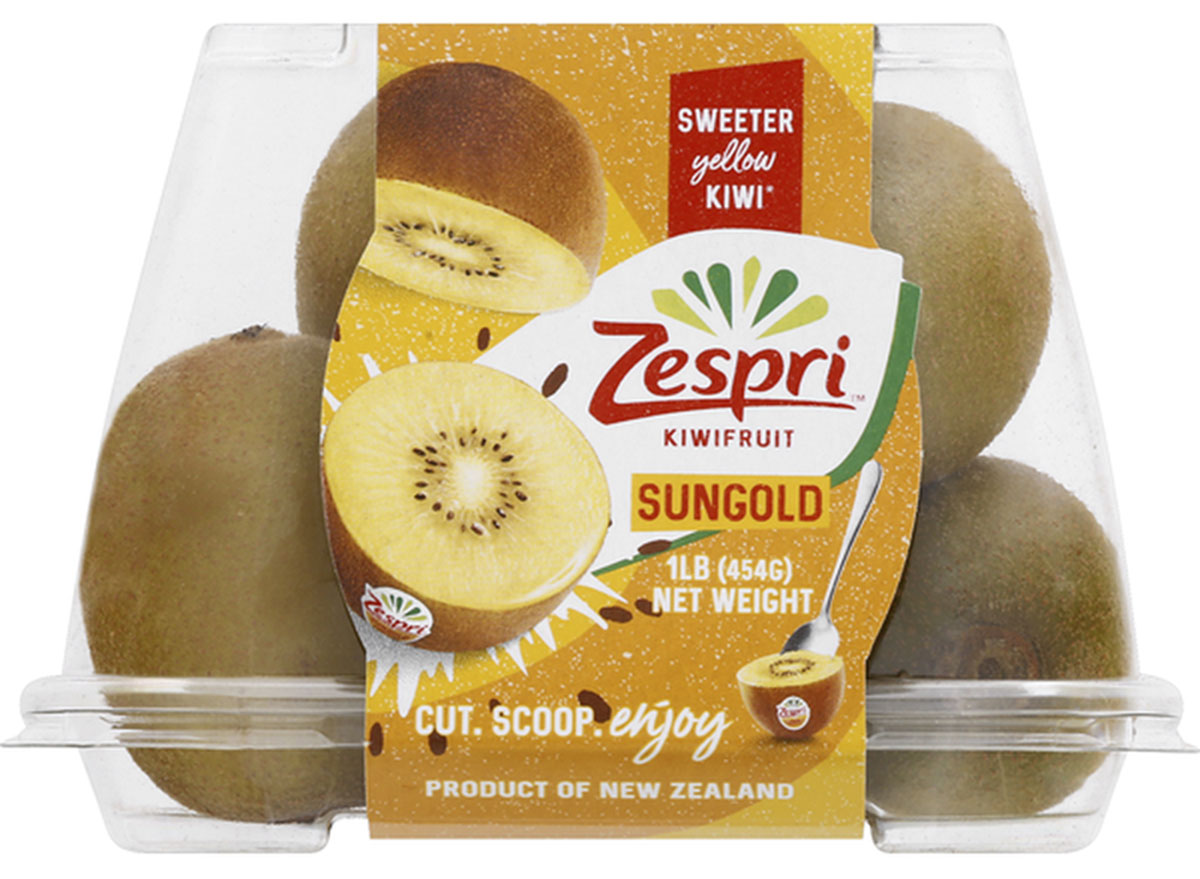 "Did you know that eating two kiwis a day may help increase total sleep time and sleep efficiency after four weeks? Chowing down on two Zespri kiwis before bed may help you get some rest while also giving your body a boost of natural vitamin C!" says Manaker. That's why kiwis are on our list of The 5 Absolute Best Foods to Eat For Better Sleep.
To Soothe an Upset Stomach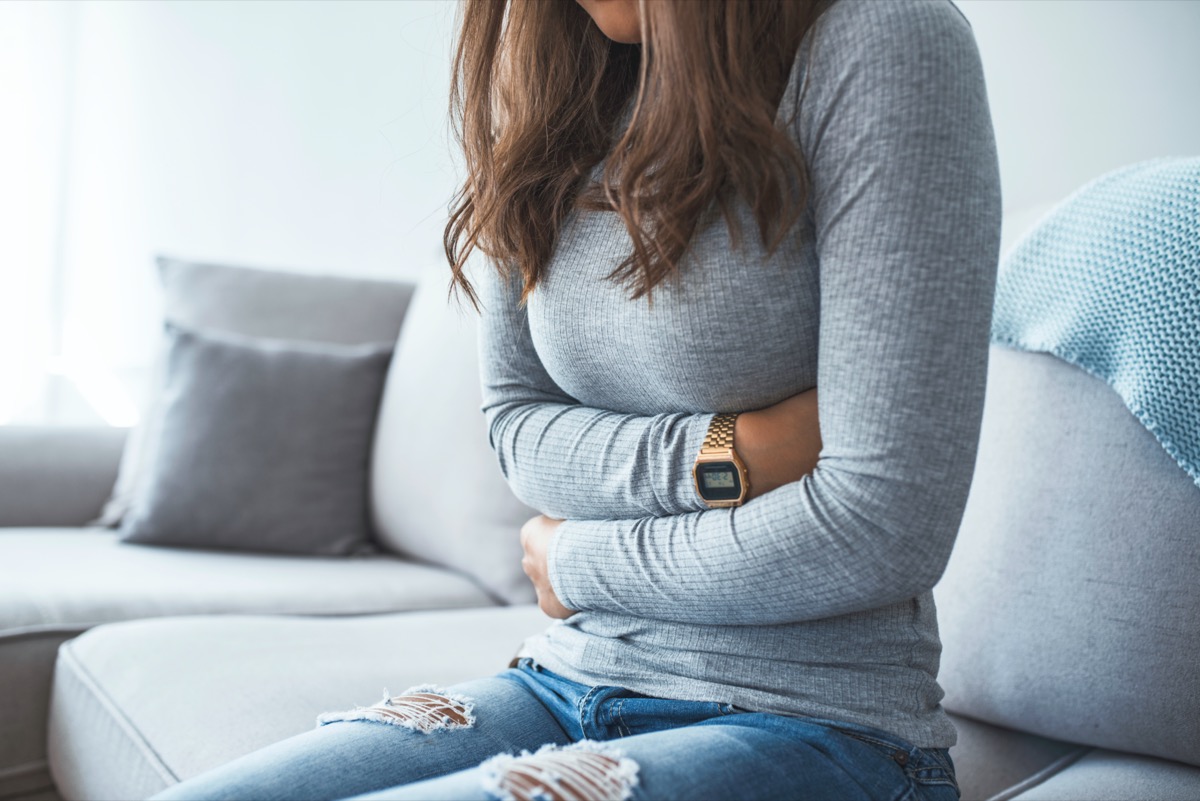 Nausea is a common side effect you may experience after getting the vaccine. There are various foods and supplements that can help you settle your stomach.
Tumeez tummy soothing pops
"Made with calcium carbonate, these pops can help soothe upset stomach in a yummy non-chalky way. These are made for kids, but there is no reason why adults can't eat them too!" says Manaker.
Thrive Market Organic Ginger Cubes
These crystallized ginger cubes pack a punch of real ginger, which can calm an upset stomach in a natural way. (Lauren)
"Manuka honey naturally contains prebiotics that help support a healthy microbiota and helps keep the gut 'happy.' Plus, since manuka honey has been shown to inhibit the activity of a bacteria that causes diarrhea, including a spoonful in your tea or on top of your yogurt may help offer some relief when people are experiencing an upset stomach," says Manaker.
"When you aren't feeling up to scuff, enjoying some carbs like classic pasta can help you feel a bit more settled," says Manaker.
"People may experience a headache after they receive their vaccine, which is certainly an unfortunate side effect. Dehydration can make a headache even worse, so making sure you are hydrated after you get your shot can help you stay ahead of that pesky symptom," says Manaker.
Sagely Relief & Recovery Essential Oil Roll-On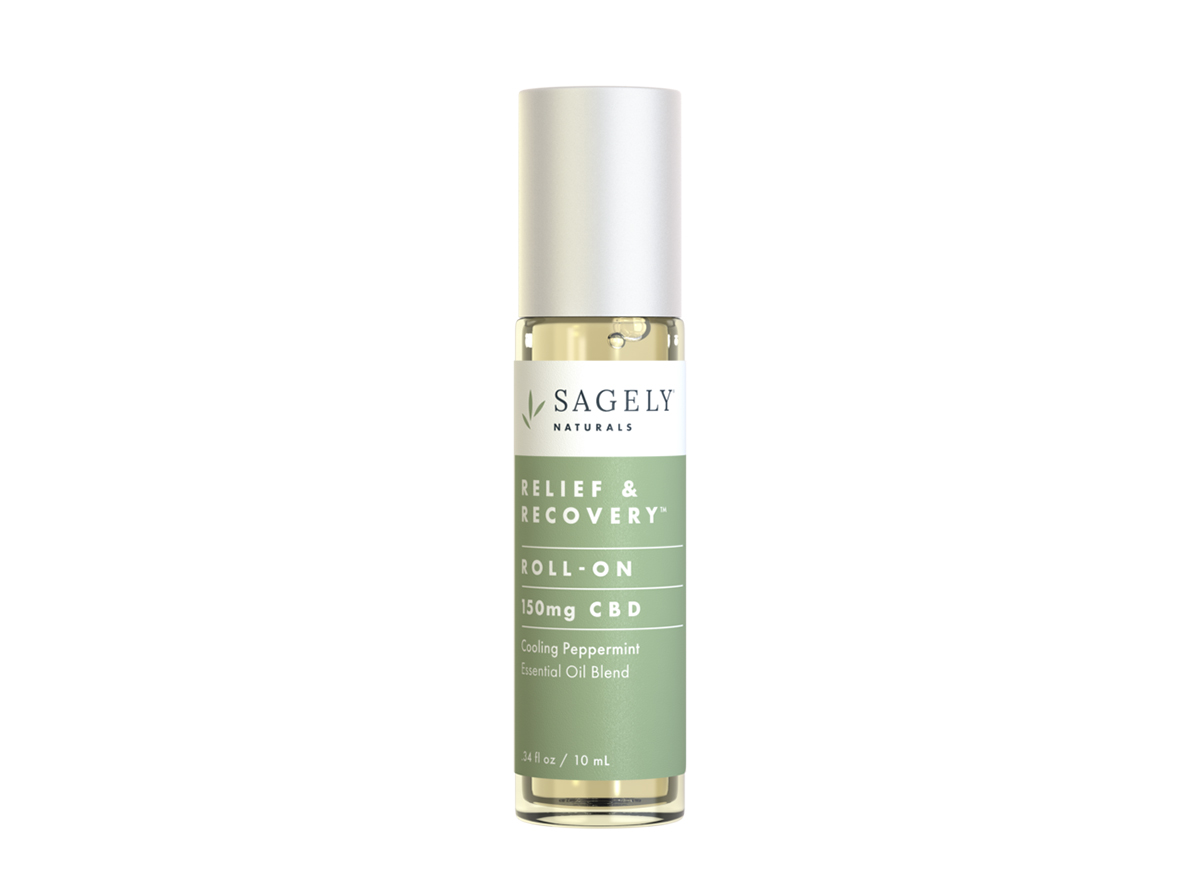 Staying hydrated is a good way to keep headaches at bay, as is using this CBD roll-on. Safely Naturals pairs pain-relieving broad-spectrum CBD with a blend of essential oils—menthol, peppermint, rosemary, and eucalyptus—that provide aromatherapy and promote a sense of calm.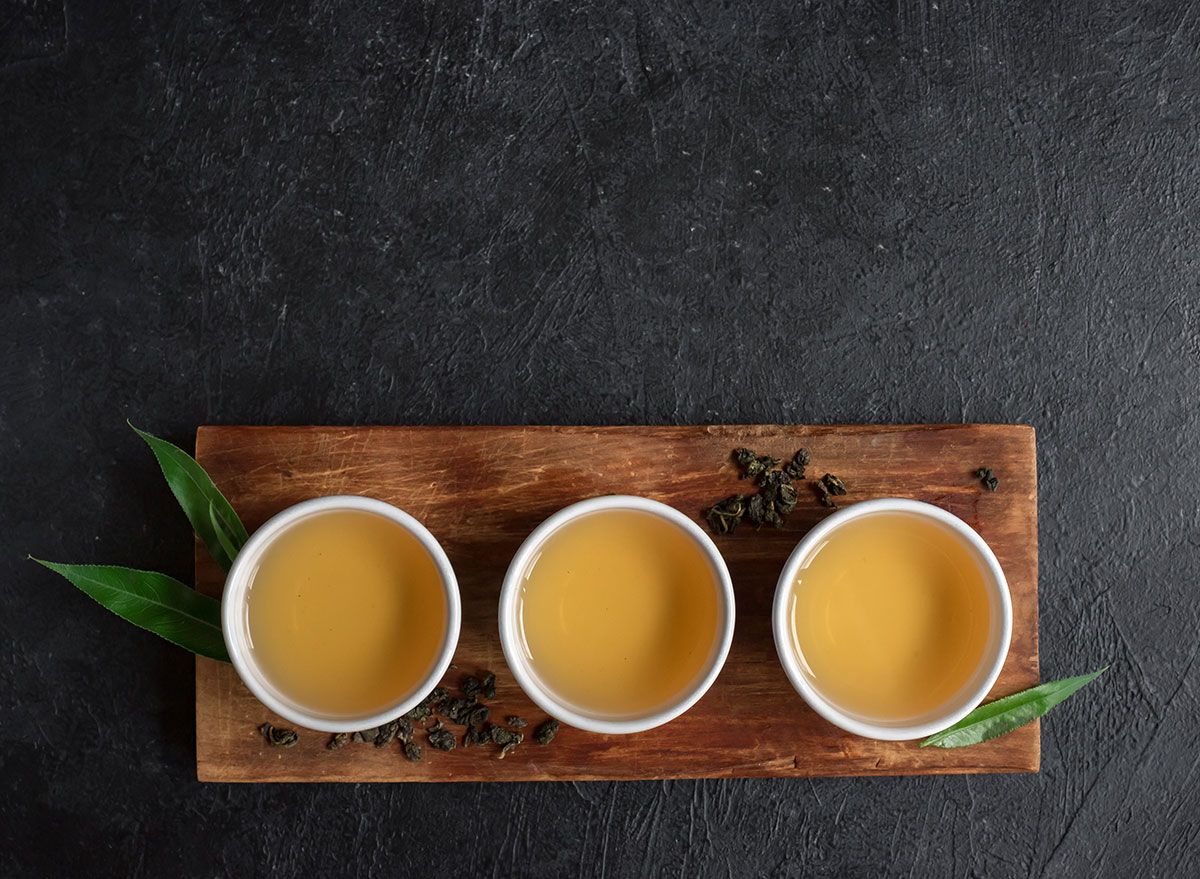 "Sometimes, you need a small boost of caffeine to get your headache gone. And since oolong tea naturally contains caffeine along with a slew of healthy compounds, sipping on this drink may offer some relief," says Manaker.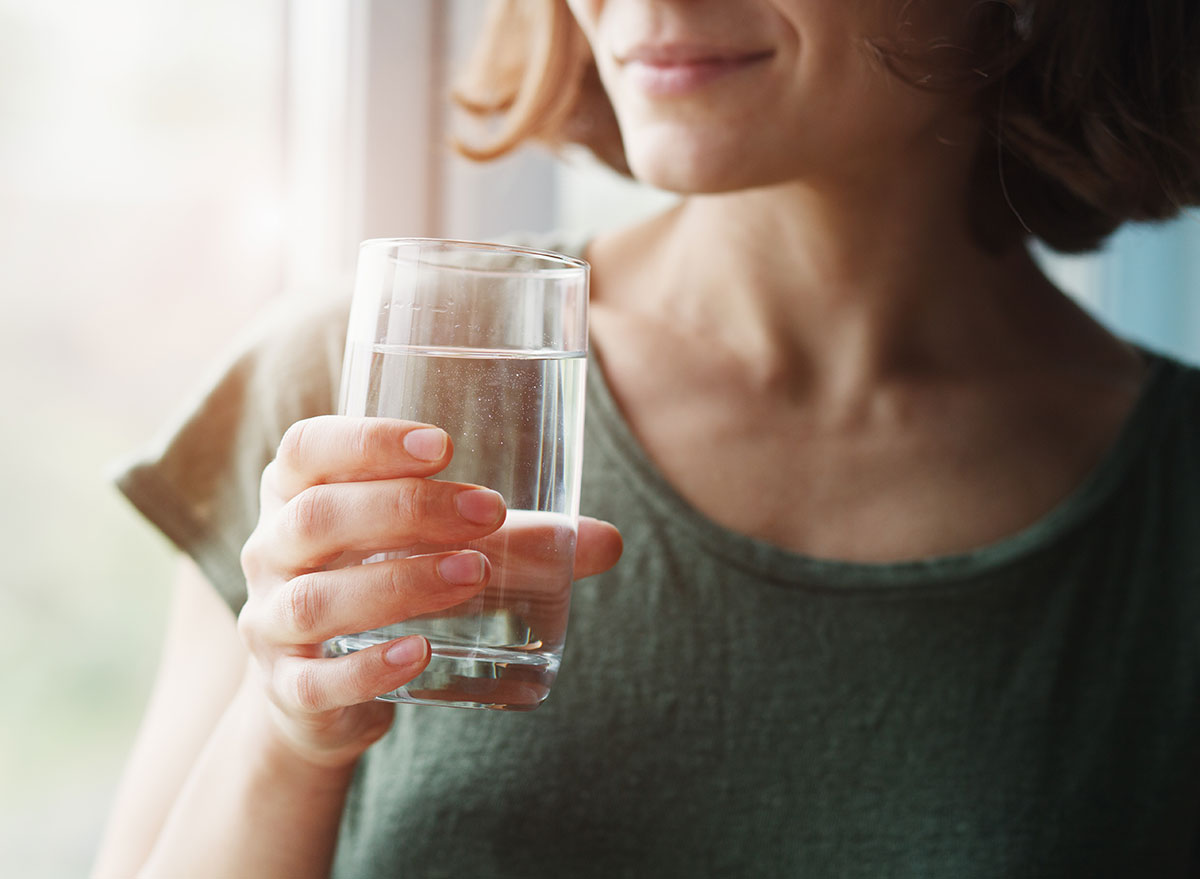 "Even if you don't feel thirsty, make sure you are drinking fluids. If your urine is dark, that is oftentimes an indication that your body needs more fluids and it is time to drink up. Avoid alcoholic beverages to help keep your headache and hydration at-bay too," says Manaker.
Cure Hydration Wild Thing Berry Pomegranate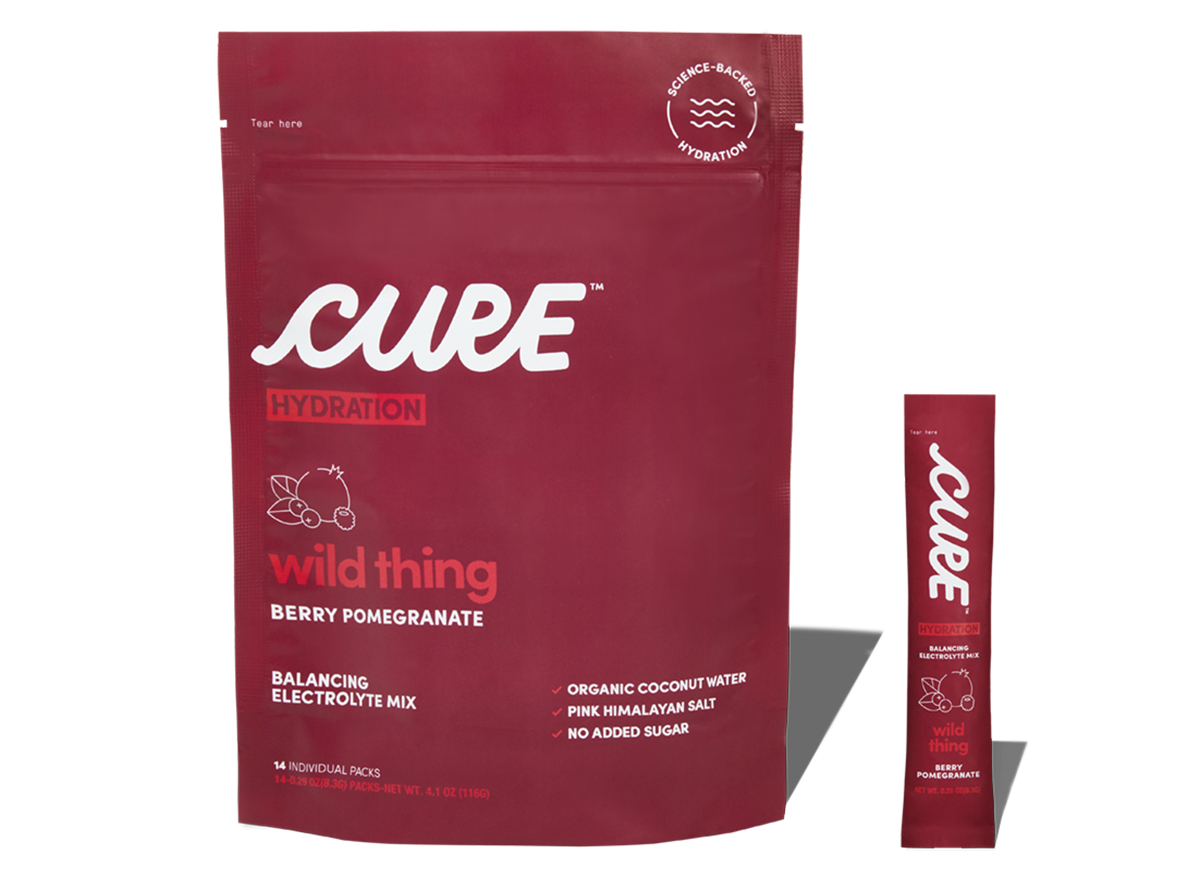 With 4x the electrolytes of leading sports drinks, Cure restores balance to your body so you can operate at 100%. Based on a formula originally developed by the World Health Organization, Cure maintains a precise ratio of glucose and electrolytes that is proven to hydrate 2-3 faster and more effectively than water alone.Sports drinks are chock full of added sugar and artificial flavors. We say "no thank you". Cure is made with organic ingredients like coconut water, pink Himalayan salt, and lemon juice, and has no added sugar or artificial sweeteners.
"Loaded with natural electrolytes and half the sugar of coconut water, this pure maple sap has been shown to be even more hydrating than plain old water. And the slightly sweet taste makes it easy to drink," says Manaker.
Uncle Matt's Organic Ultimate Immune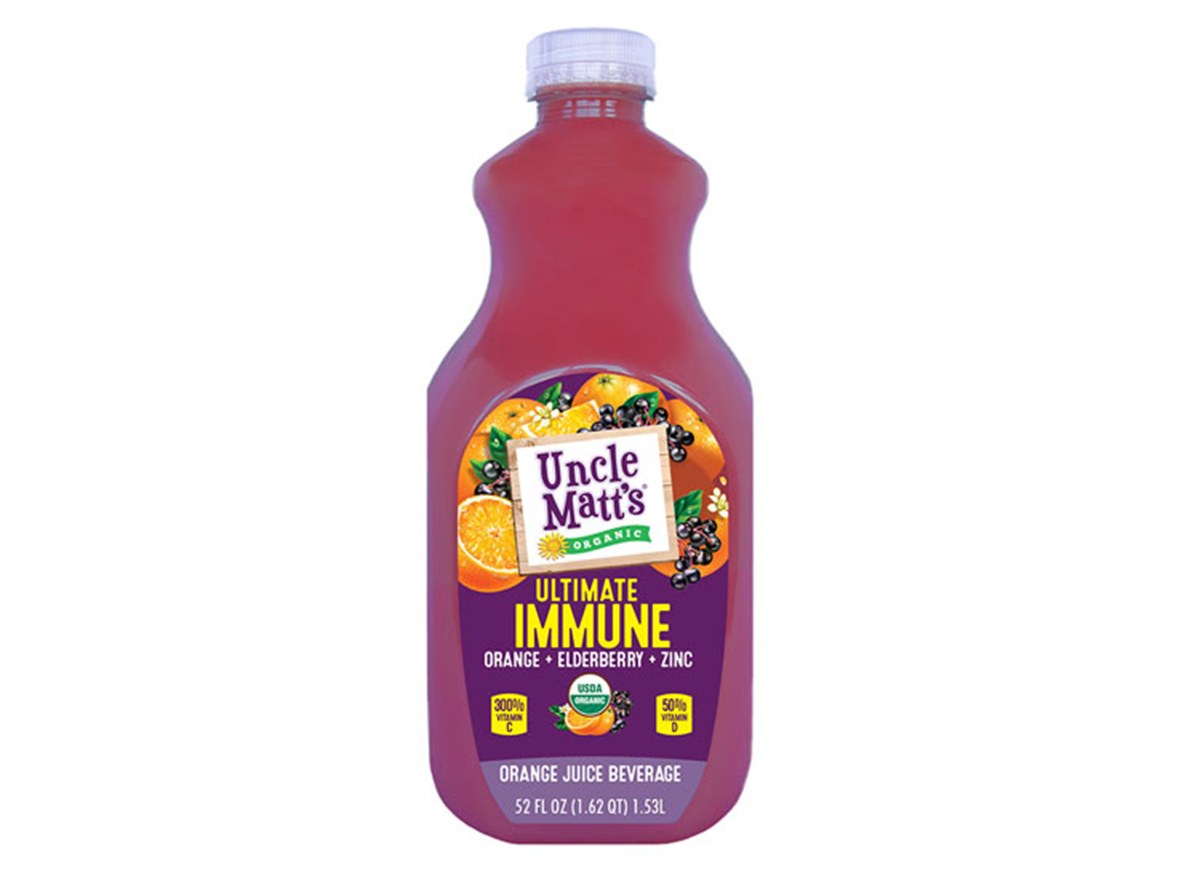 "Organic orange juice, organic elderberry juice, and a boost of vitamin C, vitamin D, and zinc makes this not-so-typical OJ an immune-supporting powerhouse." (Lauren)
Available at Whole Foods Market.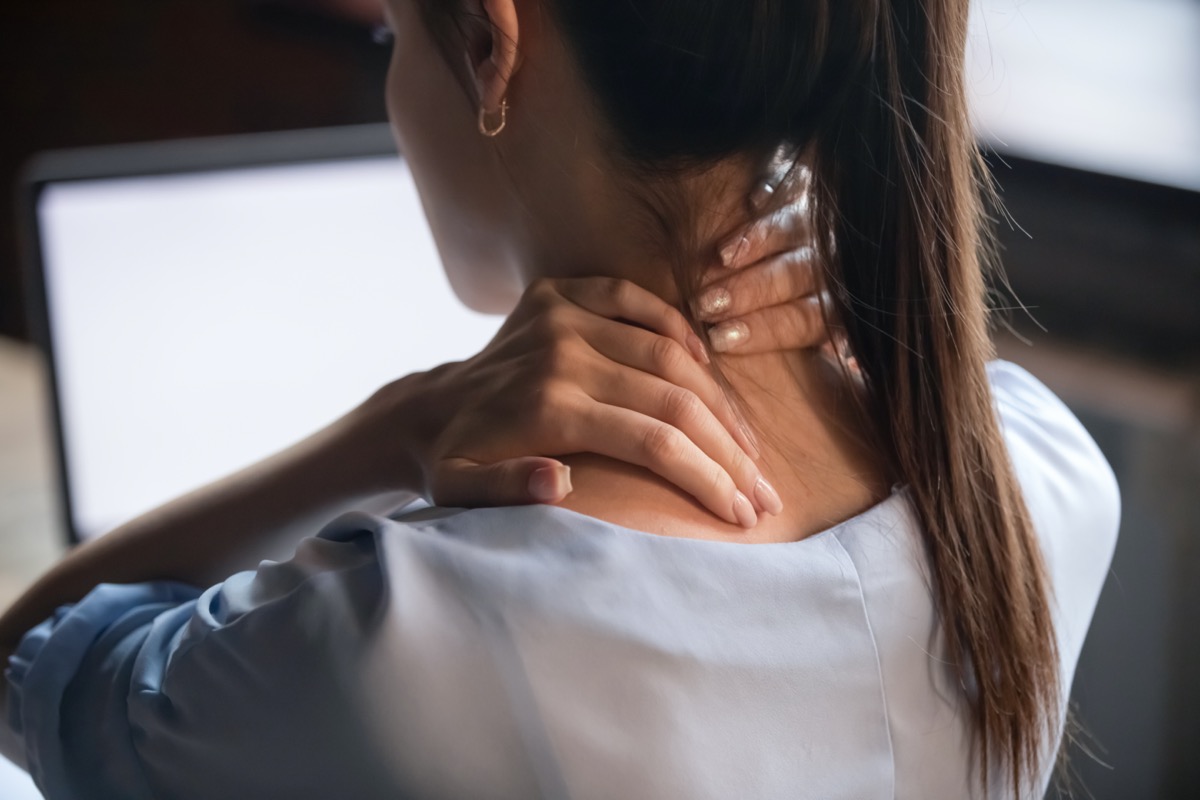 Many reported side effects of receiving the vaccine are soreness and muscle aches even beyond the shot site, typically centered on your lower back area. Massage therapy is a good way to ease the soreness.
Hyperice Hypersphere Mini
Many reported side effects of receiving the vaccine are soreness and muscle aches even beyond the shot site, typically centered on your lower back area. Find some relief and release with the help of this mini massage ball. The spherical shape makes it even easier to target your tightest areas with precision.
And for more, don't miss the entirety of our COVID-19 coverage.
Olivia Tarantino
Olivia Tarantino is the Managing Editor of Eat This, Not That!, specializing in nutrition, health, and food product coverage.
Read more about Olivia