8 Major Grocery Chains Opening Dozens of New Locations, Including Costco and Sam's Club
The largest food retailers in America are only getting larger.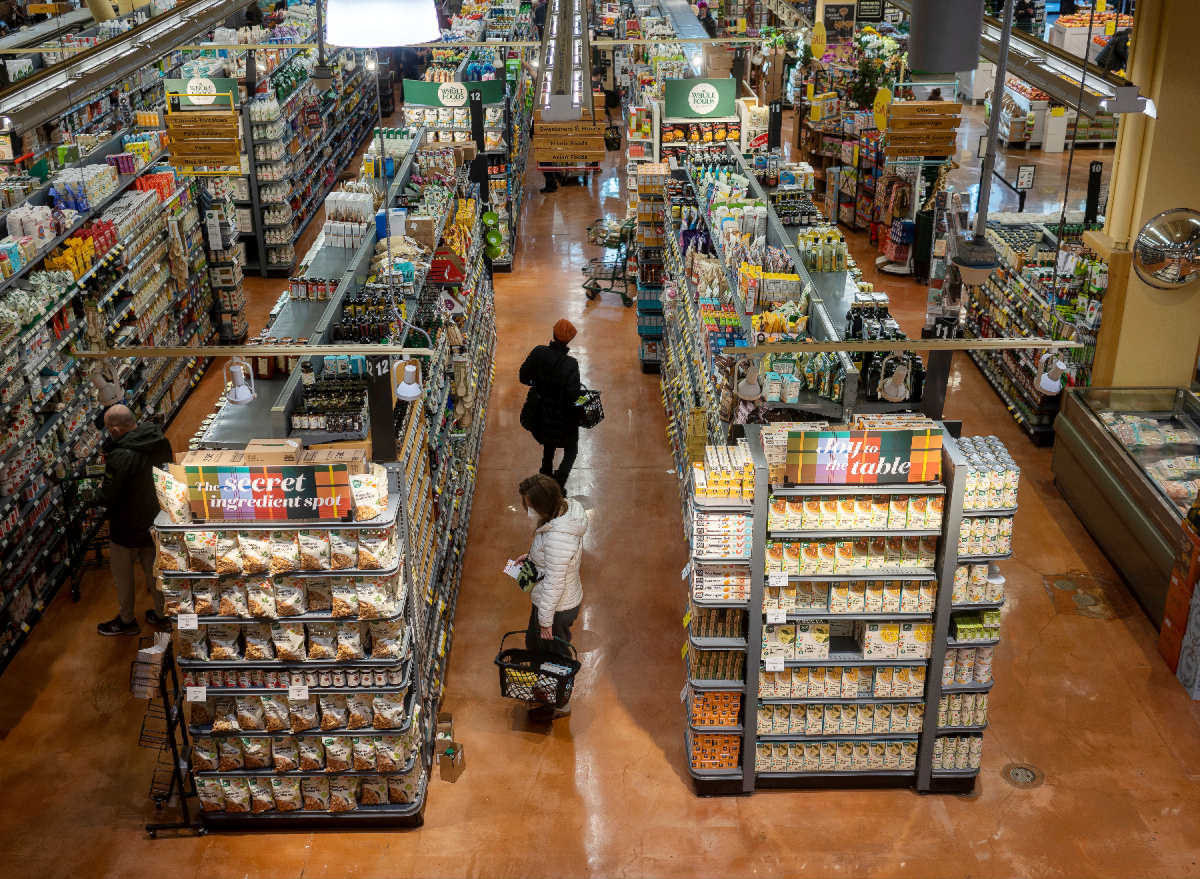 It's a good time to be in the grocery business—and an even more exciting time to be a hungry shopper.
In all of American history there have never been so many supermarkets and specialty food stores, offering so many things to eat and ways to eat them, as there are right now. And the options just keep multiplying.
Many of the country's biggest food sellers are currently embarking on significant expansion plans, with a slew of new stores opening soon and into the future. These include some of the country's top-ranked food companies: Walmart, which owns Sam's Club; Amazon, which owns Whole Foods; and Costco, which is a behemoth unto itself.
Here are eight massive chains with big ribbon-cutting ceremonies in the works, coming soon to a town near you.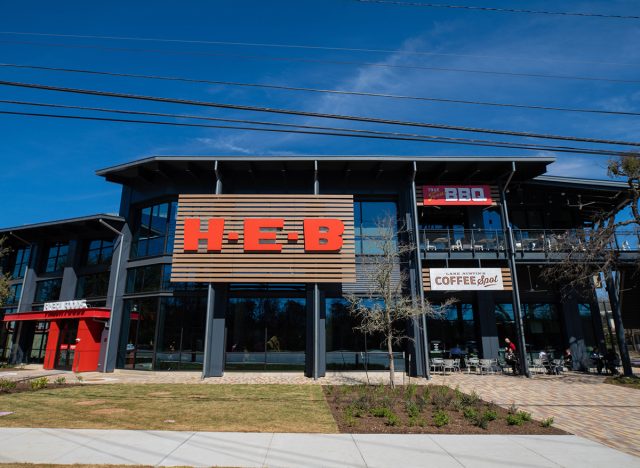 The Texas-based chain is the reigning No. 1 U.S. grocery retailer and also one of America's fastest-growing supermarket companies, adding 12 new stores last year, according to professional services firm JLL.
Just last month, H-E-B opened its first multi-level store in the Austin area, not far from the University of Texas campus. KVUE-TV reports the new store includes a two-level porch, a full bar, a coffee shop, a pizzeria, and a True Texas BBQ restaurant—crowned the state's best barbecue chain in 2019 by Texas Monthly. Meanwhile, H-E-B also broke ground on a new 118,000-square-foot store in the Dallas-Ft. Worth suburb of Mansfield, which is slated to open in 2024.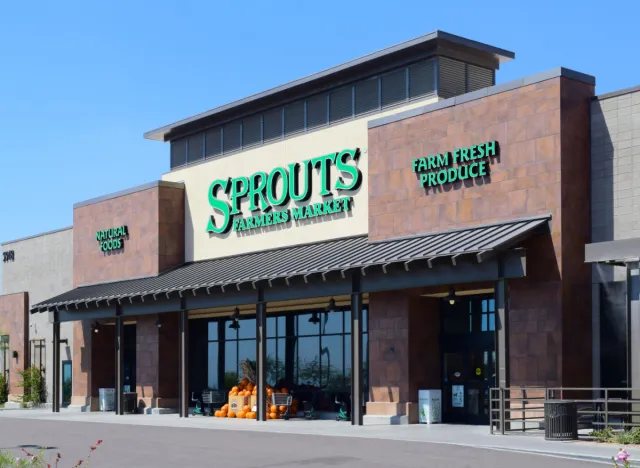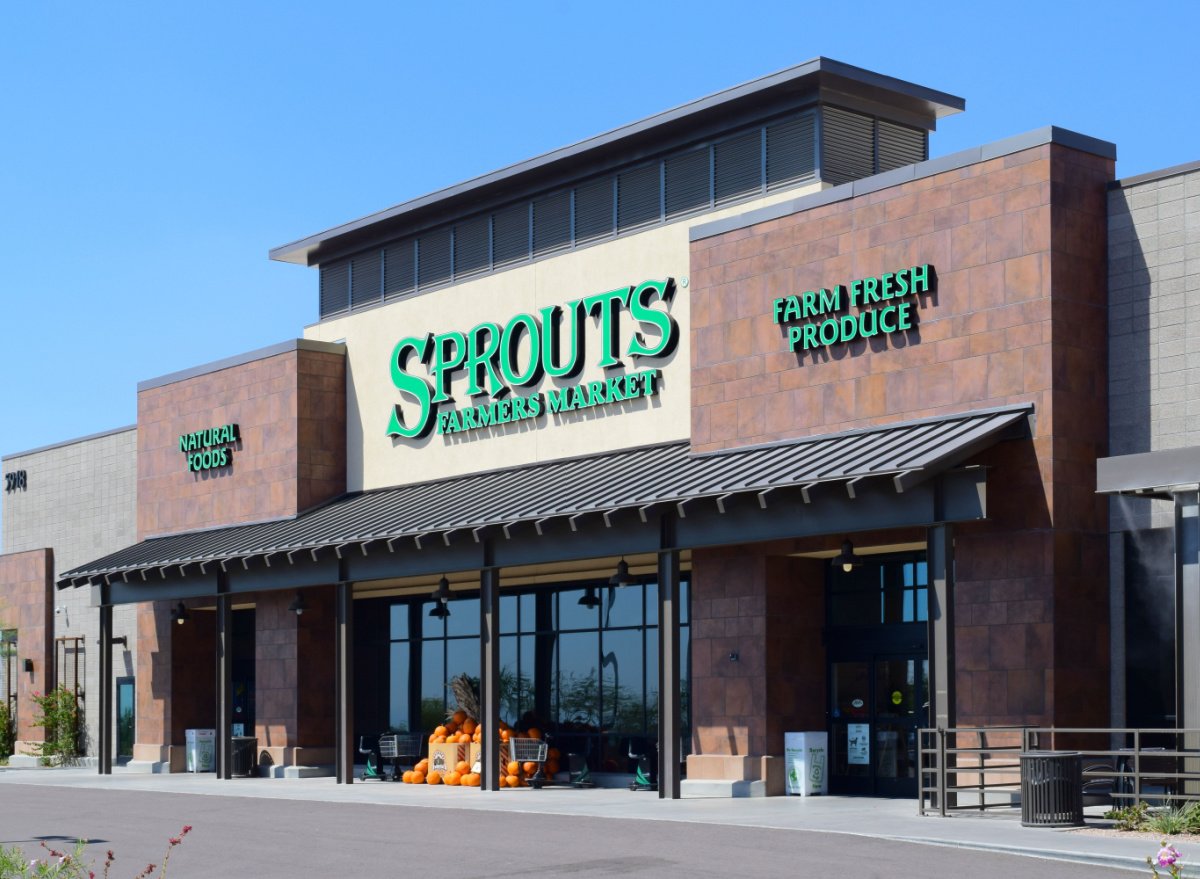 A popular launching pad for new food startups, Sprouts continues to flourish, opening 16 new stores in 2022, per JLL. The healthy foods-focused chain is rapidly expanding in California in particular, with three openings planned for March alone, according to its website. These include new stores in Norwalk, Stockton, and Merced. The retailer is soon opening two Florida locations, as well, including one store in the age-restricted community The Villages on March 17 and another in Boca Raton on April 28. Additional openings are planned for San Jose and Charlotte, N.C. in the coming months, according to local reports.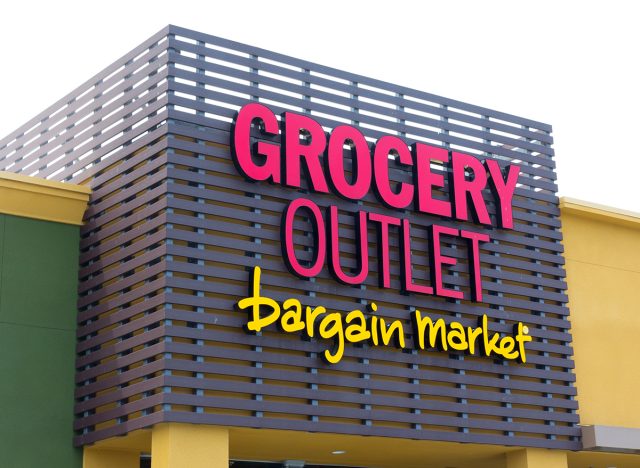 The California-based discount chain has big expansion plans. "We believe we have the potential for more than 10 times the number of stores we have today," President RJ Sheedy said during a recent call with investors. That translates to more than 4,410 locations!
Grocery Outlet opened 28 stores in 2022, per JLL. Sheedy said it plans to unveil another 25 to 28 this year. Following the debut of its Hazlet, N.J., location last month, the chain will open the doors of its newest location in Soledad, Calif., on March 2, KSBW-TV reports.
The German-owned discount chain is America's fastest-growing grocer right now, opening 49 locations nationwide last year, the most of any major supermarket company, according to JLL.
And it shows no signs of slowing down any time soon. Winsight Grocery Business reports that Aldi will open seven new stores in seven states on March 2. The new locations include Valparaiso, Ind.; Woodlyn, Pa.; Alexandria, Va.; Willoughby, Ohio; Fairhope, Ala.; Miramar, Fla., and Fremont, Mich. According to Supermarket News, the company recently opened a new 564,000-square-foot distribution center in Alabama to serve its burgeoning footprint in the Gulf Coast region, where Aldi is planning to open 13 new stores alone this year. This includes at least five in Louisiana, The Advocate reports. 
The Tampa Bay Times reports that Aldi also plans to open a new store in St. Petersburg, Fla.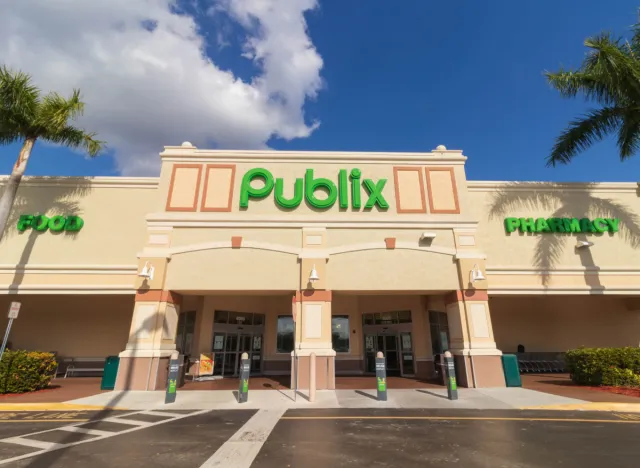 Regional powerhouse Publix continues to dominate the southern United States, opening 25 new stores in 2022, per JLL. The chain is particularly looking to expand its presence outside its home state of Florida, with new locations opening last month in Jefferson, Ga. and Huntersville, N.C.
WNCN-TV reports that a 46,791-square-foot Publix store will open in Durham, N.C. on March 15. 
The company next has its sights set on Kentucky, with a Louisville location slated to open later this year—its first in the Bluegrass State, according to Winsight Grocery Business.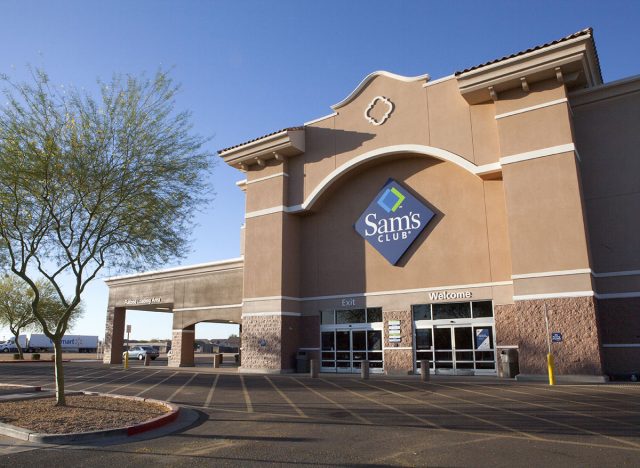 After years of stagnation, the Walmart-owned warehouse club is back on the road to growth, announcing plans last month to open some 30 new U.S. locations over the next five years, according to CNBC. The first new store is expected to open in Florida in 2024.
Sam's Club hasn't opened a new warehouse since launching its Hanover, Pa., club back in 2017. Since then, the company has actually decreased its footprint, closing at least 63 locations. CEO Kathryn McLay told CNBC "the time is really right" to start expanding again, citing strong sales and increasing member sign-ups across the company's existing 600 locations.6254a4d1642c605c54bf1cab17d50f1e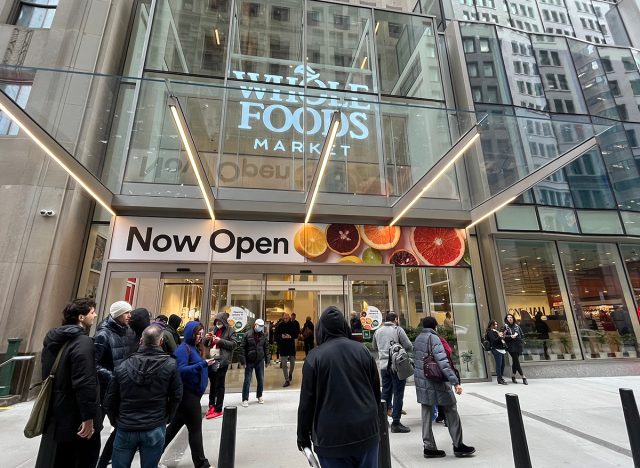 America's predominant organic grocer added 11 new locations in 2022, according to JLL, with a lot more on the way. Whole Foods CEO Jason Buechel said recently the company is planning at least 50 new openings, which he hopes to increase to 100, according to Supermarket News.
The company unveiled its most unique store yet in January in New York City's Financial District. Its newest store opened Feb. 1 in Bozeman, Mont.—the company's first foray into "Big Sky Country." Chain Store Age described the 31,718-square-foot Montana store's design as "earthy," with "exposed wood beams, high ceilings and large paneled windows overlooking the nearby mountains."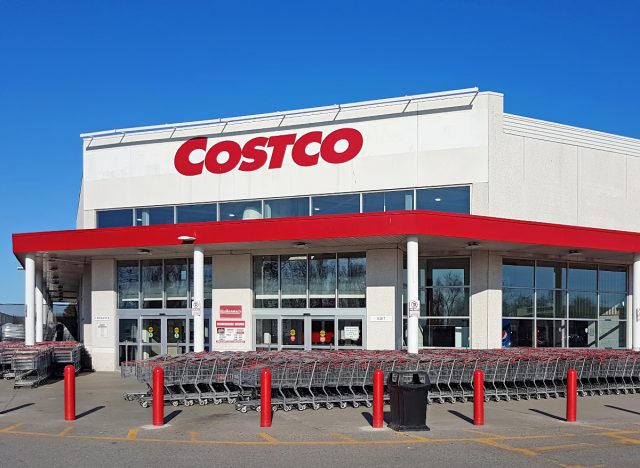 America's largest warehouse chain opened 23 new locations during the 2022 fiscal year and added another nine since last September for a total of 847 warehouses worldwide—and counting.
One of its newest stores in Korea is built inside a former prison. "It's amazing what you can do in different countries with real estate," Costco CEO Craig Jelinek noted during the company's January shareholder meeting. "We'll continue to not only fill in the U.S. but look in these other markets to expand."
Costco is expected to open 11 new U.S. stores in 2023. This month, the company is slated to debut a 160,533-square-foot warehouse in Kyle, Texas. Additional warehouses in Longmont, Colo., and North Tulsa, Okla., are scheduled to open in May, followed by new stores in Buckeye, Ariz., and Georgetown, Texas, in June, per the company's website.
International openings in Australia, Canada, China, and Japan are also in the works this year.
This article was originally published on Feb. 3, 2023. It is updated regularly with the latest information about new grocery store openings.