Costco, Aldi & Other Grocery Stores Opening Dozens of New Locations
The largest food retailers in America are only getting larger.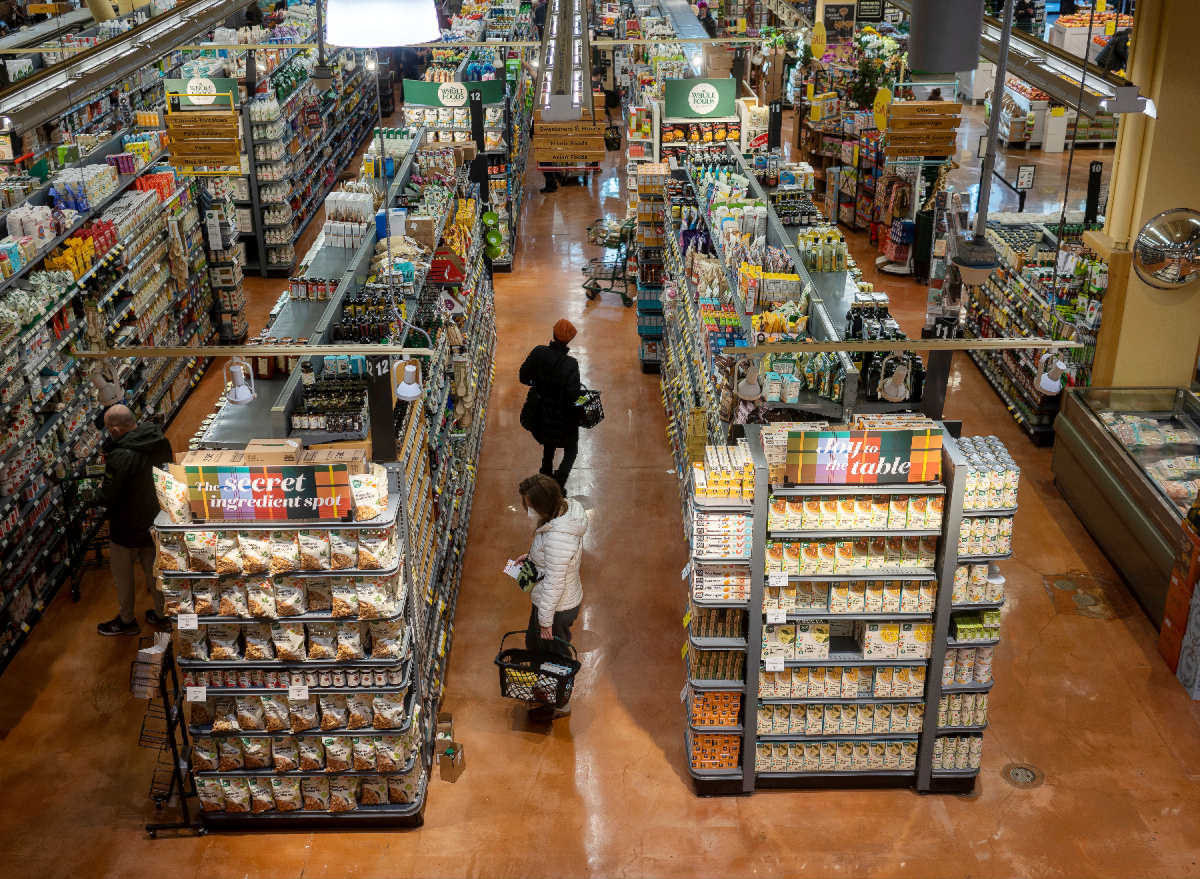 It's an exciting time to be a grocery shopper. In all of American history there have never been so many supermarkets and specialty food stores, offering so many things to eat and ways to eat them, as there are right now. And the options just keep multiplying.
Many of the country's biggest food sellers are currently embarking on significant expansion plans, with a slew of new stores opening soon and into the future. These include some of the country's top-ranked food companies: Walmart, which owns Sam's Club; Amazon, which owns Whole Foods; and Costco, which is a behemoth unto itself.
Here are 11 massive chains with big ribbon-cutting ceremonies in the works, coming soon to a town near you.
Perhaps no other retailer can match the dizzying growth of Aldi. The German-owned discount chain is America's fastest-growing grocer right now, with plans to open 120 new U.S. stores this year, according to Winsight Grocery Business. The retailer opened seven stores this past June and at least three more in July. Aldi is now expanding in the Midwest in particular, opening three new stores in Ohio this month, beginning with its Urbana location at 741 Scioto Street on Aug. 3. Additional stores are opening in the Cincinnati suburb of Liberty Township at 5418 Liberty Square Drive on Aug. 10 and the Cleveland suburb of Chagrin Falls at 8368 Washington Street on Aug. 24. Winsight reports that Illinois is another area of focus for the retailer, with a new store now in the works at the Four Corners shopping center on Chicago's Northwest Side.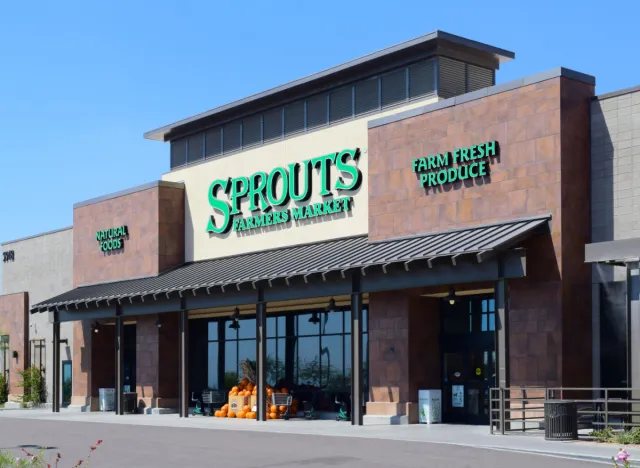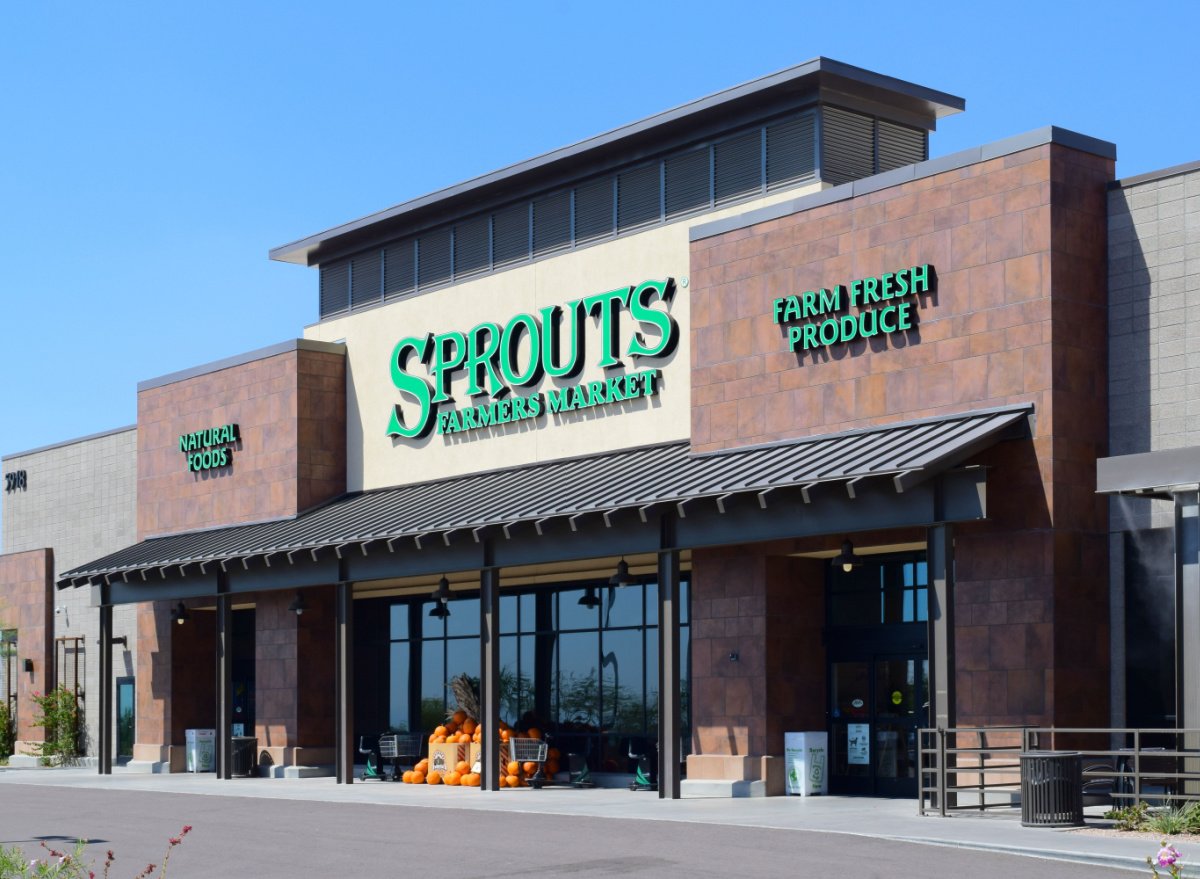 After a spate of closures at underperforming locations, Sprouts is back in expansion mode again. The healthy foods-focused chain opened two new stores in Florida last month, with at least 10 grand openings coming up across the Sunshine State and beyond. On Aug. 4, Sprouts will open its two newest locations at 12500 Lake Underhill Road in Orlando and at 1720 South Nevada Avenue in Colorado Springs, Colo. Three more Florida stores will open later this month in West Melbourne, Kenneth City, and Tampa. The Phoenix-based retailer is also opening a new store in its home state of Arizona at 37666 North Gantzel Road in Queens Creek on Aug. 18. According to its website, additional openings are planned for Rialto, Calif.; Haddon Township, N.J.; Tampa, Fla.; Austin, Texas; and Charlotte, N.C., this fall.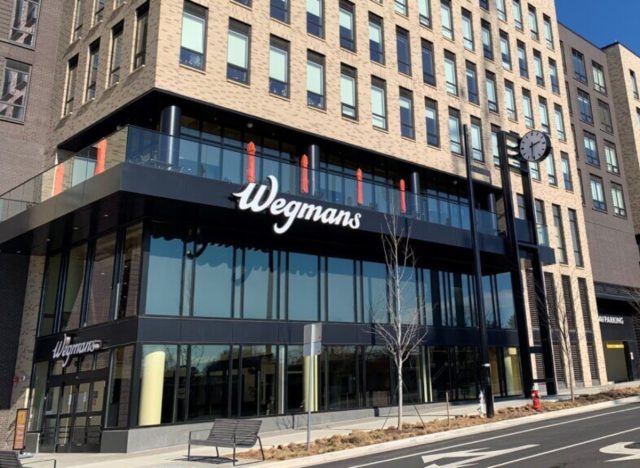 Beloved Northeast regional grocer Wegmans recently announced that its highly anticipated new store in lower Manhattan will open on Oct. 18. Eater reports the 87,500 square-foot store, located at 770 Broadway, will notably feature a 94-seat Japanese restaurant with a 10-seat sushi bar serving up items flown-in from Tokyo's Toyosu Market, as well as a champagne and oyster bar. Meanwhile, the Rochester, N.Y.-based retailer is also planning an even bigger 100,000-square-foot supermarket in the Long Island community of Lake Grove, which is expected to open in 2024, according to the Long Island Business News.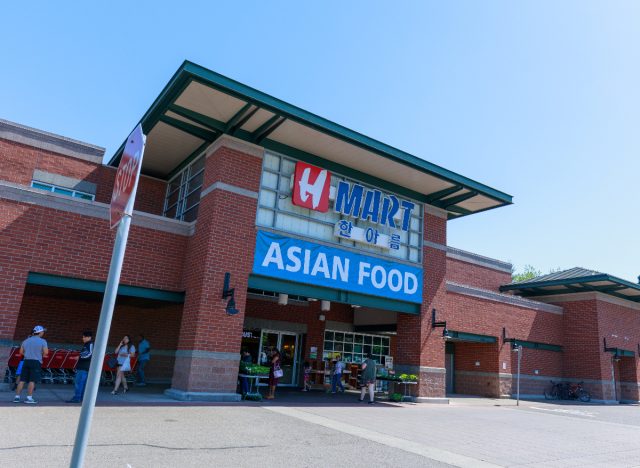 Asian specialty chain H Mart opens its newest store at 1028 Beacon St. in Brookline, Mass., on Aug. 4, per to the New Jersey-based retailer's website. At least three more locations are planned for Dallas, Las Vegas, and West Jordan, Utah, according to Winsight. Already this year, H Mart has opened new locations in Irvine, Calif., and at the massive American Dream entertainment and retail center in East Rutherford, N.J. The chain currently operates more than 75 stores in 14 states.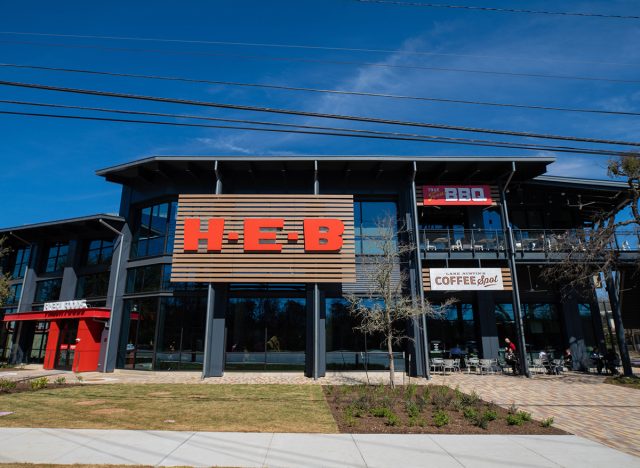 Beloved Texas-based chain H-E-B is building a new 127,000-square-foot store in Pflugerville, just north of Austin. The San Antonio-based chain broke ground at the site  last month. When it opens in fall 2024, the new store will feature many of H-E-B's signature amenities, like fresh flour tortillas made in house and a True Texas BBQ restaurant. The retailer is also constructing a new store in the Dallas-Ft. Worth suburb of Mansfield, which is similarly slated to open next year. Already in 2023, H-E-B has opened new locations in Dripping Springs, Georgetown, and Austin. H-E-B is the reigning No. 1 U.S. grocery retailer and also one of America's fastest-growing supermarket companies, adding 12 new stores last year, according to a report by real estate company Jones Lang LaSalle.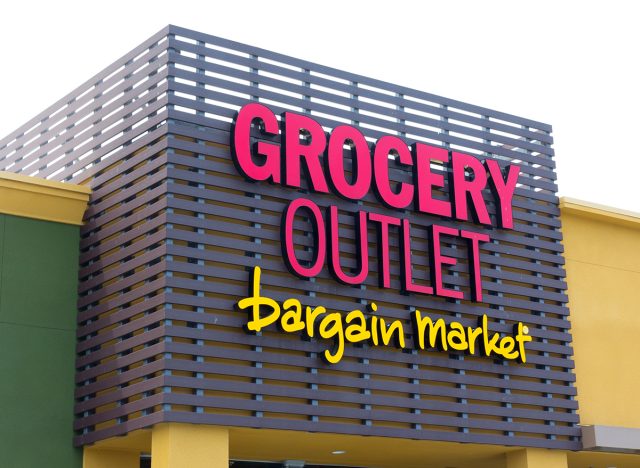 Burgeoning California-based discount chain Grocery Outlet will open a new store in the Orange County community of Laguna Niguel on Aug. 31. According to a local Patch report, the new location at 27871 La Paz Road will offer "a massive selection of natural, organic, specialty, and healthy products for deep discount prices." 
Grocery Outlet recently ranked 13th on the National Retail Federation's 2023 Hot 25 Retailers, The company has big expansion plans. "We believe we have the potential for more than 10 times the number of stores we have today," President RJ Sheedy said during a February call with investors. That translates to more than 4,410 locations!
Grocery Outlet opened 28 stores in 2022, per JLL. Sherry said it plans to unveil another 25 to 28 this year. Zacks Equity Research reports that the company further plans another 47 openings in 2024. In June, the chain opened new locations in Edgewood, Md., and Wasco, Calif. Additional stores are in the works for Neshannock Township, Pa., and Visalia, Calif., according to local reports.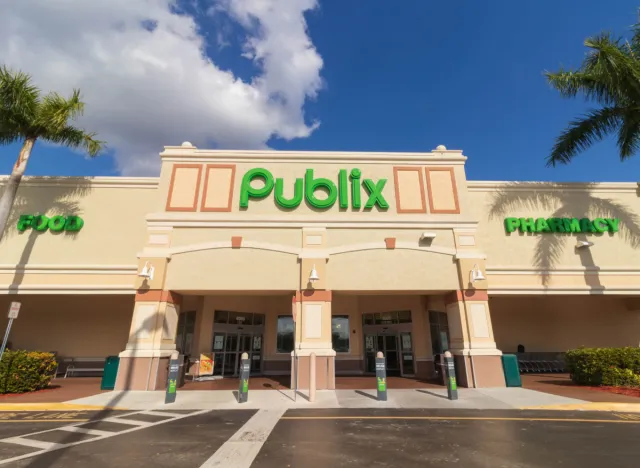 Regional powerhouse Publix continues to grow its massive footprint across the southern United States. The employee-owned chain will open three new stores in its home state of Florida this month, beginning with its 48,387-square-foot Churchill Square supermarket in Ocala on Aug. 10. Publix then opens two more stores on Aug. 17 at 10650 Avalon Road in Winter Garden and 1285 North University Drive in Coral Gables. The retailer will also unveil its newest Georgia location on Aug. 16 at 2200 Vernon Street in Lagrange. 
Publix has been gaining ever more territory outside of its usual comfort zone, too. The chain has at least four new stores under construction in the Hampton Roads area of Virginia, according to WVEC-TV. The retailer is also expected to open its first ever store in Kentucky later this year at 2500 Terra Crossing Boulevard in Louisville. Supermarket News reports that Publix is planning at least four more locations in Bluegrass State as well, including two in Louisville and two in Lexington.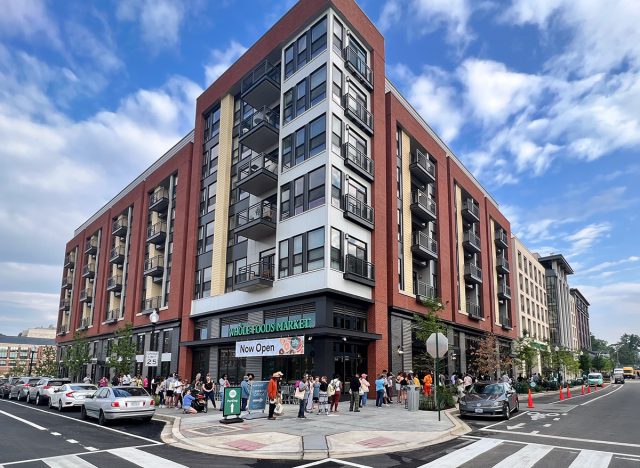 America's preeminent organic grocer will soon open a new store in Boca Raton, Fla. Winsight reports the new supermarket at the Uptown Boca shopping center "appears to be the first case of a Whole Foods grocery store replacing one of the dozen-plus Amazon Fresh grocery stores that were never opened." Whole Foods has opened several new stores this year, while its corporate parent Amazon abruptly abandoned about a dozen would-be stores that it built under its own banner. Earlier this year, Whole Foods unveiled new locations in Washington, D.C.; Bozeman, Mont.; Rochester, N.Y., as well as a very unique store in New York City's Financial District. Back in January, Whole Foods CEO Jason Buechel said the company is planning at least 50 new openings, which he hopes to increase to 100, according to Supermarket News.6254a4d1642c605c54bf1cab17d50f1e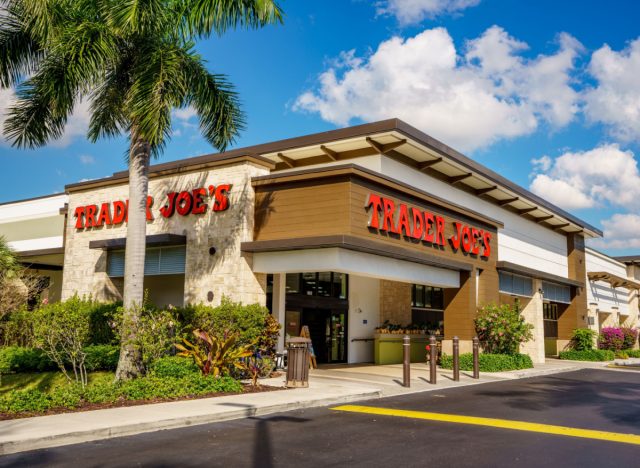 After years of rumors, Trader Joe's recently confirmed plans to open a new store at 69-65 Yellowstone Boulevard in Forest Hills, N.Y. "Our Crew is working hard so we can open our doors in 2023," according to a statement on the retailer's website. TJ's also has two additional stores now in the works. In May, the specialty grocer announced a forthcoming location at 8473 Cooper Creek Boulevard in Lakewood Ranch, Fla., also expected to open later this year. The popular California-based chain has further proposed a new 13,000-square-foot location on Tulane Avenue in New Orleans, according to Nola.com.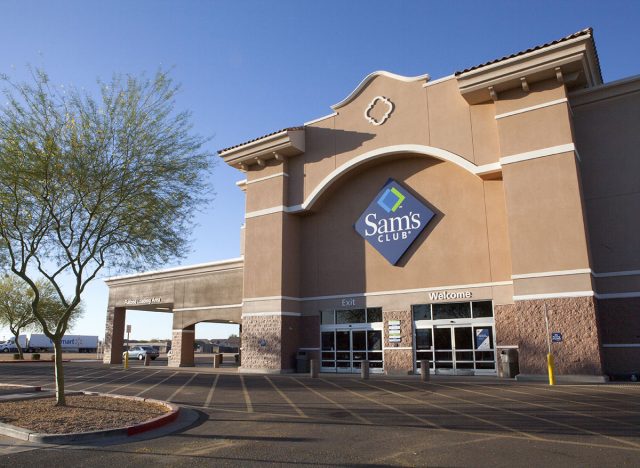 After years of stagnation, the Walmart-owned warehouse club is back on the road to growth, announcing plans in January to open some 30 new U.S. locations over the next five years, according to CNBC. The first new store is expected to open in Florida in 2024.
Sam's Club hasn't opened a new warehouse since launching its Hanover, Pa., club back in 2017. Since then, the company has actually decreased its footprint, closing at least 63 locations. CEO Kathryn McLay told CNBC "the time is really right" to start expanding again, citing strong sales and increasing member sign-ups across the company's existing 600 locations.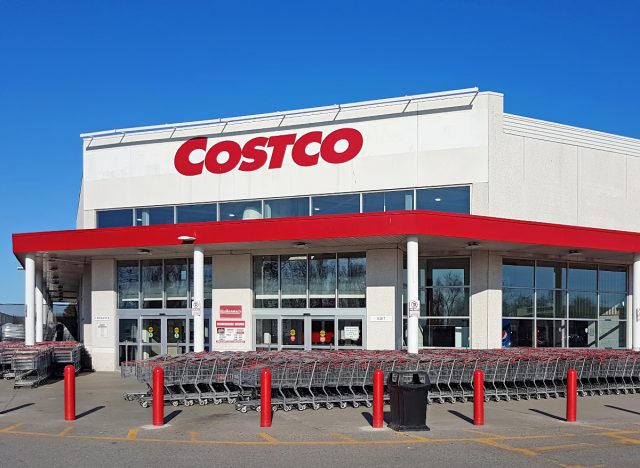 America's leading warehouse chain will open its newest location in Canton, Ohio, on Aug. 17. The new warehouse at 4736 Dressler Road marks the 18th grand opening for Costco already this fiscal year, including 12 new stores in the U.S. The ever-growing members-only club opened three stores last month in Buckeye, Ariz.; Georgetown, Texas; and Denver, Colo. The popular retailer also plans to open two new California stores in Marysville and Newark in October, according to its website.
During its most recent earnings call, Costco execs announced their aim to increase the pace of warehouse expansion. "We'd like to get above 25 [new stores] over each of the next five years and closer to 30 in years six through 10," CFO Richard Galanti said.
Costco currently has numerous buildings now in the works, with no announced opening date, including at least three reported projects in Texas alone. The company is also reportedly planning its most massive store yet, a proposed 241,000-square-foot warehouse in Fresno, Calif.
Earlier versions of this article were published in February, March, and July. It is updated regularly with the latest information about new grocery store openings.