10 Grocery Store Safety Tips From a Health Expert
What else should you be doing besides wearing a mask and socially distancing?
Life before the coronavirus is a distant memory—and forgetting your mask in the car or failing to wash your hands after getting home from the grocery store are early-pandemic mistakes. Plus, we've all been food shopping many times since… but given a pop quiz on the best safety practices to follow while shopping (some that the store requires and others that they don't), would you ace it?
To be sure we all would get an A+, we spoke to  Neysa Ernst, RN, MSN, a nurse manager within the Johns Hopkins Medicine Biocontainment Unit. Sure, she says to always wear a mask while at your local supermarket, but she also says your favorite one may be dangerous.
For more helpful and surprising tips on grocery shopping, keep reading below. And to find out what you should put on your next shopping list, here are 8 Grocery Items That May Soon Be in Short Supply.
Look at the store's website before you go.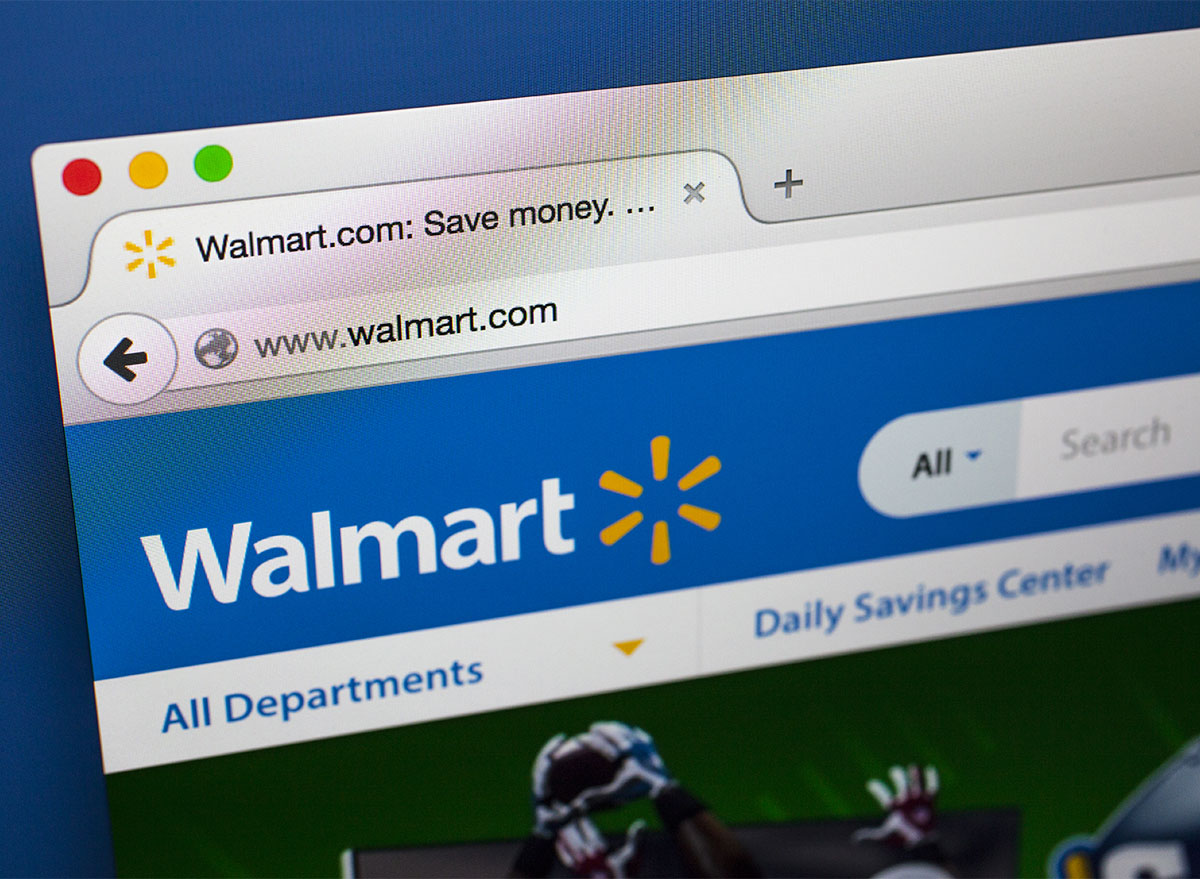 No matter how big or small your favorite grocery store is, they most likely will have every safety precaution you have to abide by while shopping right on their website, Ernst suggests. They probably have updated it recently, too. A simple Google search brings up any of your favorites—like Costco, Walmart, Albertsons, Publix, Kroger, and more.
Related: Grocery Stores Are Bringing Back This COVID-19 Shopping Rule.
You should check the parking lot.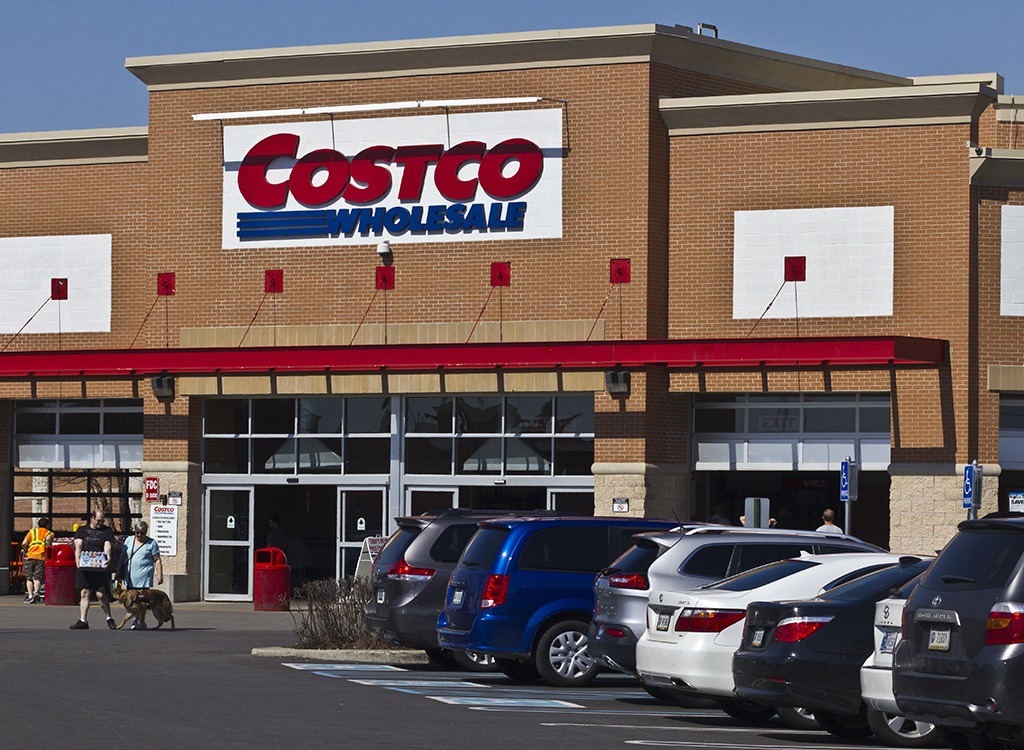 "If you pull into the parking lot and the store looks packed, it's probably a good idea to not go there that day in person," Ernst says.
This tip uses simple math. More cars in the parking lot = more people in the store. Even if your state has capacity limits, a packed parking lot could also mean a long line to get in. So a quick glance can save you from crowded aisles and an increased risk of catching the virus.
You can also contact your store and ask them when it's least crowded. Google Maps recently gathered data and determined Monday mornings around 8 a.m. is the safest time to grocery shop. What's the worst? Saturdays from 12 to 3 p.m.
For more on this, here are The Best Grocery Stores of 2020.
Yes, we want you to shop online. Simply using a store's app—even if you're in the parking lot—to browse all the products you need saves you from having to be near other people.
"Let's use technology to keep us safe," Ernst says, referring to the tip above about checking the parking lot before you go inside the supermarket. She has ordered groceries from her phone outside and stayed until they were brought out to her. This could be especially handy if you don't have a lot of time and have a short list.
Related: This App Is Making Food & Grocery Deliveries Way Easier
Don't be afraid to talk to the people in charge.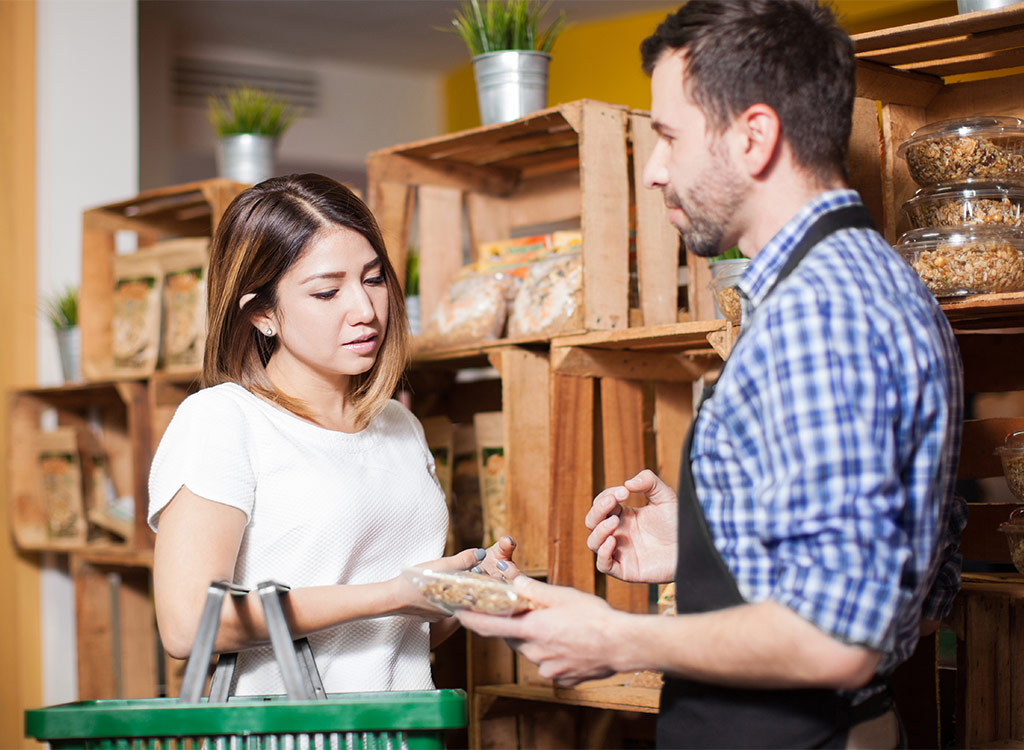 Say you've scoured a store's website about their COVID-19 safety rules in place, but there are some you've seen other places that didn't make the list. Ernst suggests reaching out to the store and letting them know! Things like this are what customer service desks are for.
"If there's something that [you] think would make [you] more comfortable, make [you] patronize that store more…speak up and ask for that," she says.
Stores are adding resources for customers all the time. Like this grocery store chain that is now offering rapid COVID testing.
Let employees and stores know when they're doing a good job.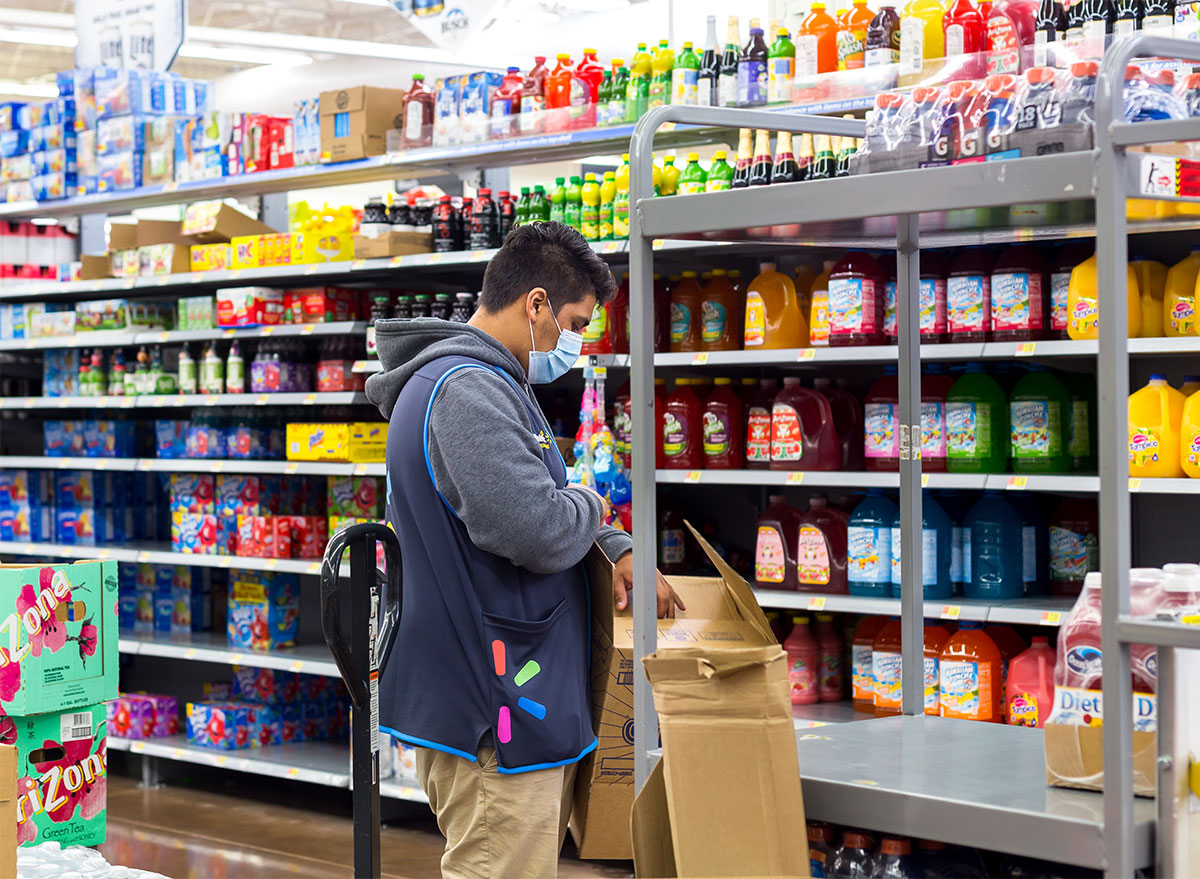 "If you're in the store and you see employees doing good things, let someone know," Ernst says. "Let's reinforce this positive behavior."
This is especially true when grocery stores are full, which could make shoppers and workers nervous about safety. There's a reason grocery stores are open during these dire times—because they are essential. And employees are the ones keeping the store clean and navigatable.
Don't go shopping if you're sick.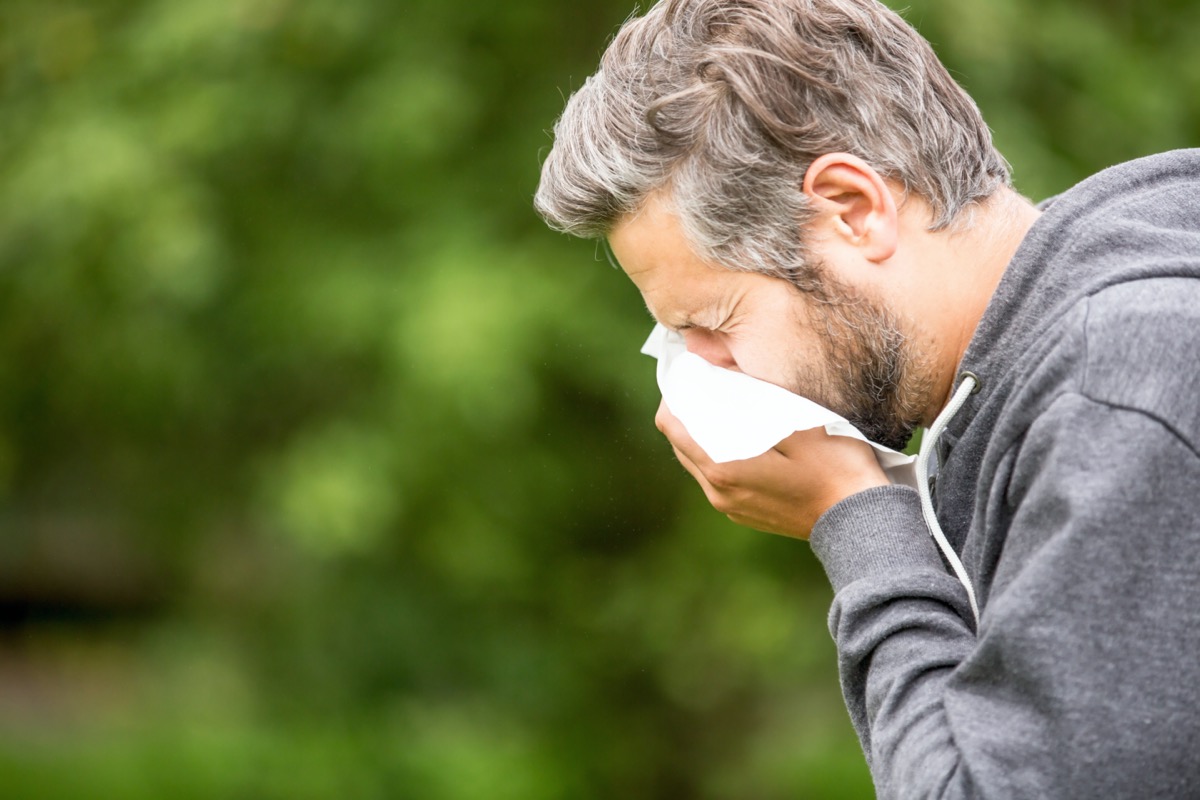 Of course, don't go to the grocery store if you have, or think you have, COVID-19. But, if allergies or a cold have you sneezing and coughing, it's best to utilize the delivery and curbside options, Ernst says. Since showing signs of being sick in public can make people uneasy, even with everyone wearing a mask. So leaving the store to grab a tissue or a drink is a great way to keep everyone calm, she suggests.
Related: The Top Grocery Trends for 2021, According to Leading Grocer
Stay six-feet away from each other.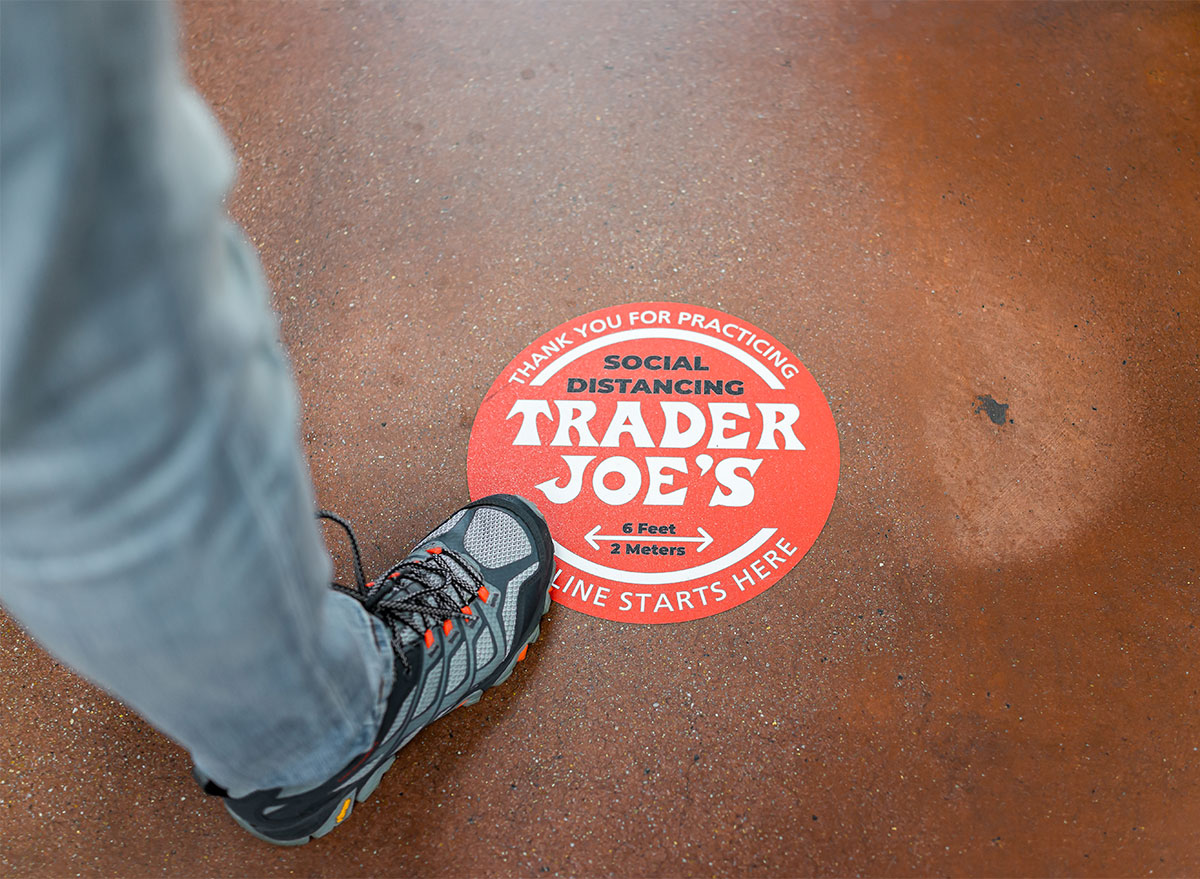 Grocery stores are known for being overcrowded, even pre-pandemic. "I saw this around Thanksgiving," Ernst says of people ignoring social distancing rules. "You have got to stay six feet apart," even if that means you change up what day and time you shop. (Because no one will need to get closer than six feet on Monday at 8 a.m.)6254a4d1642c605c54bf1cab17d50f1e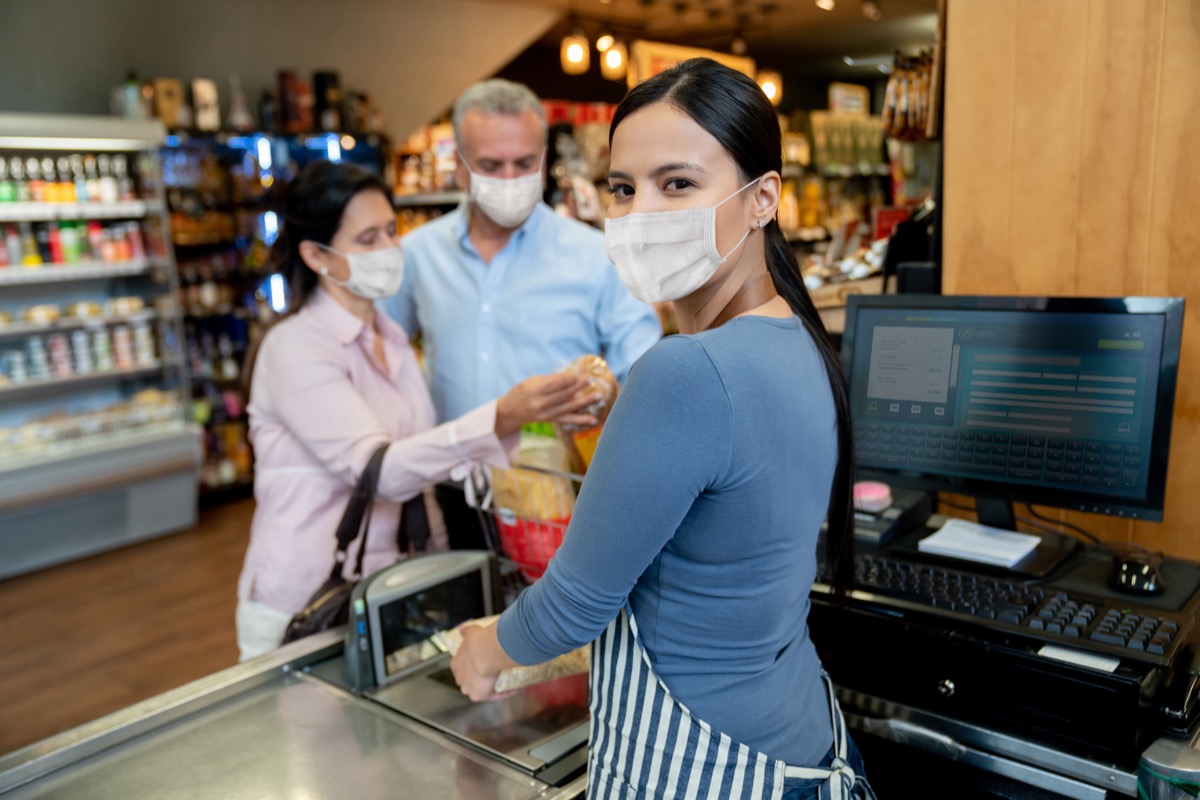 It seems like masks are sold for a dime a dozen these days, but that doesn't mean each one is a great fact covering to wear to protect you and others. "Make sure that if you have your mask on that you can't blow out a candle because if you can blow out a candle with your mask, that mask isn't protecting you or anyone else," Ernst says. This is important in case people don't follow the tip above.
For more on this, here are 11 Major Grocery Chains Still Following This COVID Precaution.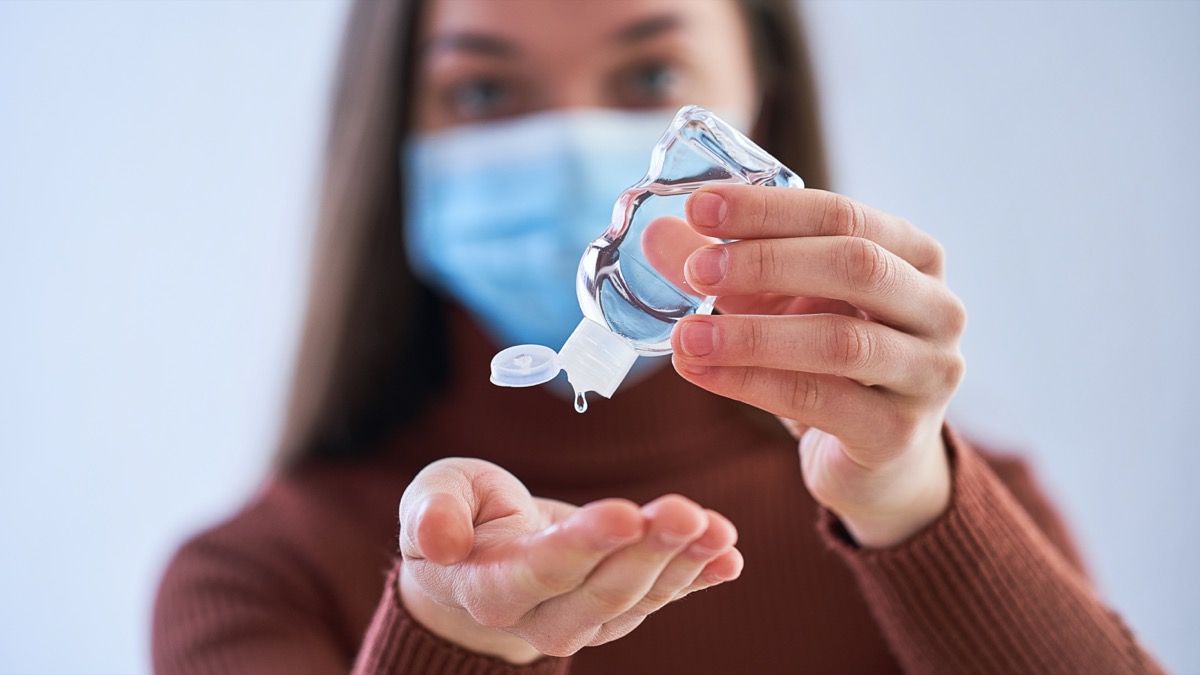 This is another tip you have heard since March, but that's because it's an important one. Ernst recommends carrying some with you. We're all touching different products at the store, so rubbing some in between aisles is a good way to make sure you aren't transferring any germs.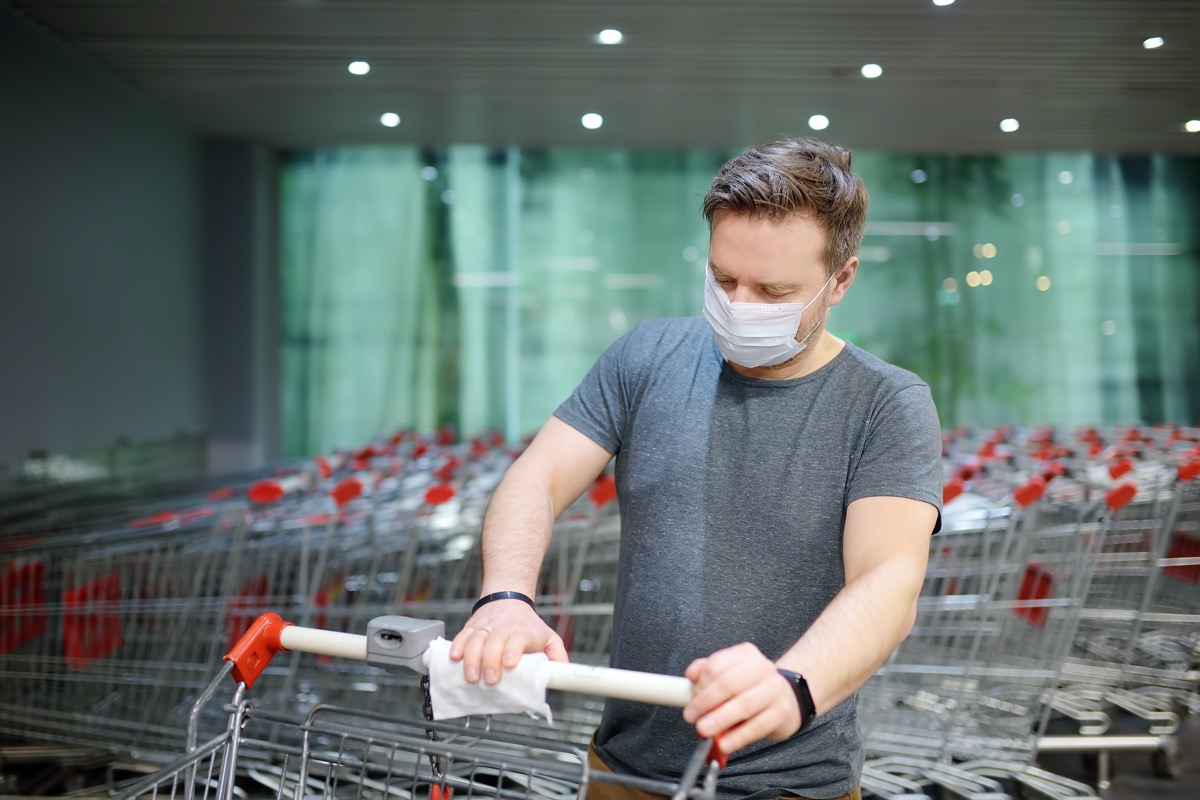 Developing a habit can be as simple as writing yourself a note to remember your pocket-sized hand sanitizer, or to schedule out a time when the supermarket won't be as crowded. Science says it takes around 66 days to make a new behavior automatic, and the sooner you start the sooner it sticks!
To get more grocery store news delivered straight to your email inbox every day, sign up for our newsletter!
Amanda McDonald
Amanda has a master's degree in journalism from Northwestern University and a bachelor's degree in digital journalism from Loyola University Chicago.
Read more about Amanda