5 Surprising New Things You'll See at Popular Grocery Stores Soon
Robots, fast-food chain kiosks, and more changes to self-serve food stations you'll see at your local store.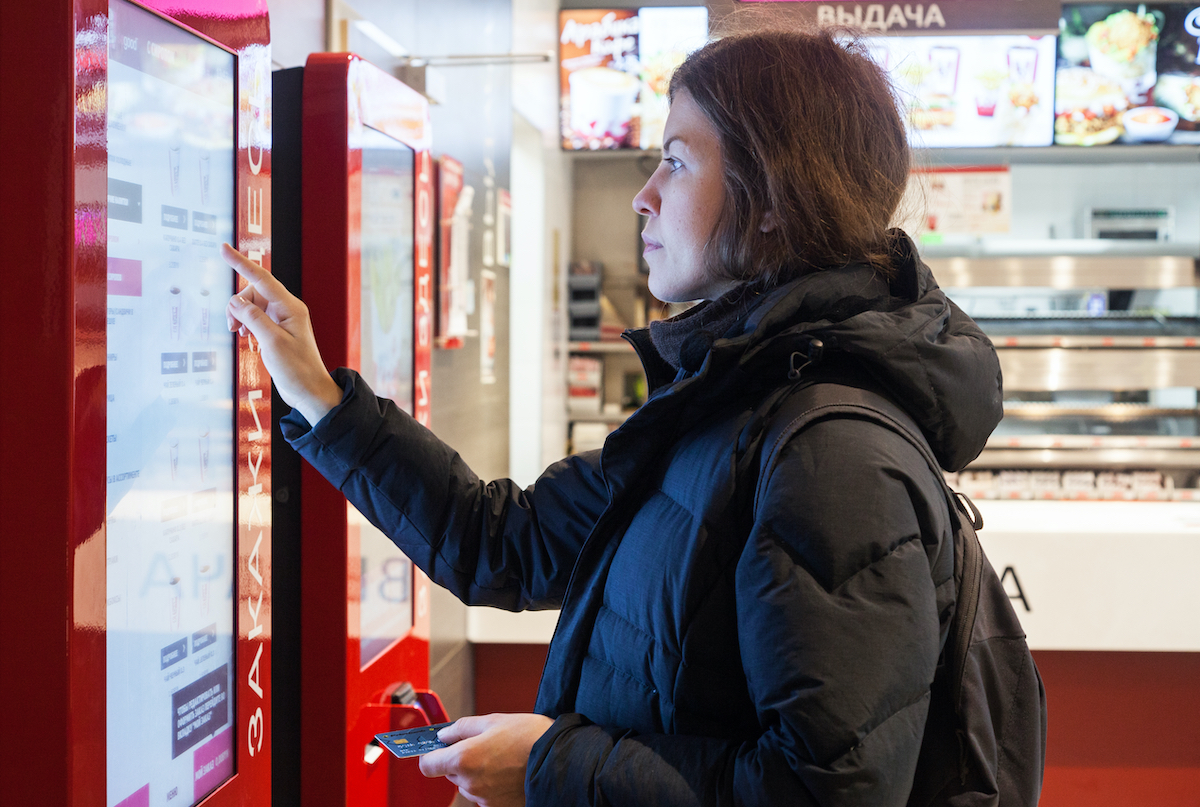 Expect to see some long-term changes at your local grocery store as a result of the coronavirus pandemic, especially in the prepared food buffet section.
Self-serve food bars have become a somewhat ubiquitous feature at most large-scale and higher-end supermarkets. According to a CNBC Report, offering up pre-made coleslaw or a full rotisserie chicken became a regular grocery store staple in the early 1990s. Prepared foods especially surged in popularity during the 2008-2009 recession when Americans were looking for ways to skip cooking but maintain a strict budget, according to Jonna Parker, a leader for fresh food insights at market research firm IRI.
But, given the current health concerns of public, self-serve buffets and the potential risk they pose in spreading COVID-19 and other germs, industry experts are noting that they will likely be gone for a long time—if not forever.
That said, here are a few new and creative ways national grocery store chains are offering up prepared foods to their customers in a safe manner.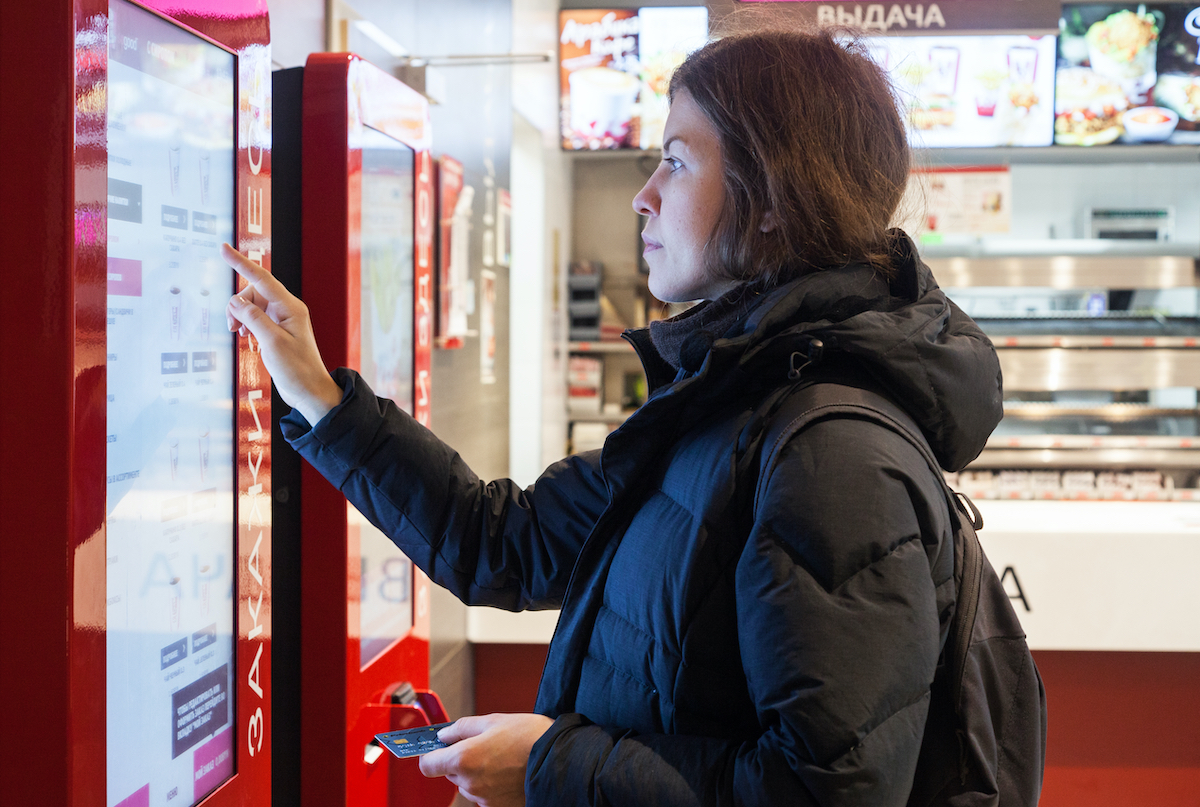 Yes, grocery stores are going to start employing robots! Or, automated food preparation kiosks. A California-based robotics company, Chowbotics, for example, just signed deals with three different grocery stores and has pilots underway with others, according to CNBC. Their robot, dubbed Sally the Robot, holds up to 22 ingredients and can make a range of freshly prepared meals—from a Greek yogurt muesli bowl to a pineapple blueberry upside-down cake—depending on what a customer types into its kiosk. So, instead of serving yourself at a grocery store salad bar, you can have a robot dish out a leafy meal for you. (Related: 25 Most Overpriced Foods to Avoid Buying.)
Franchise chains inside the grocery store
6254a4d1642c605c54bf1cab17d50f1e
Some grocers are just outsourcing food prep to fast-food chains by giving them a kiosk inside the grocery store. Take, for example, restaurant franchise Saladworks: It had already opened four locations in ShopRite stores before the pandemic, with plans to open in another 20 locations. The kiosks live inside the grocery store but operate like any normal Saladworks location, where you can go up and order a salad, then have it prepared for you on the spot. Saladworks CEO Kelly Roddy said that his company is in with a number of other grocery chains and recently signed a deal with a large grocer, but isn't yet permitted to share its name. (Related: The Worst Grocery Shopping Mistake You've Been Making for Months.)
At the largely Southern grocery store chain Publix, the salad and hot food buffets are reopened, but they are not available for self-serve. Instead, they're managed by a staff who singularly serves salad and prepared food to customers eager for a quick meal. Maria Brous, the company's director of communications, tells CNBC that an employee now stands nearby in a mask and gloves and provides service.
Self-serve stations going behind the counter
East coast grocery store chain Wegman's is known for their homemade pizza and wing bar (among a wide variety of hot food options), which are stations that have not reopened during the pandemic. However, the self-serve hummus and olive services have moved behind the cheese counter, where they are now managed by the cheese department's employees. (Related: 6 Healthy Dip Recipes to Make at Home.)
Packaged restaurant meals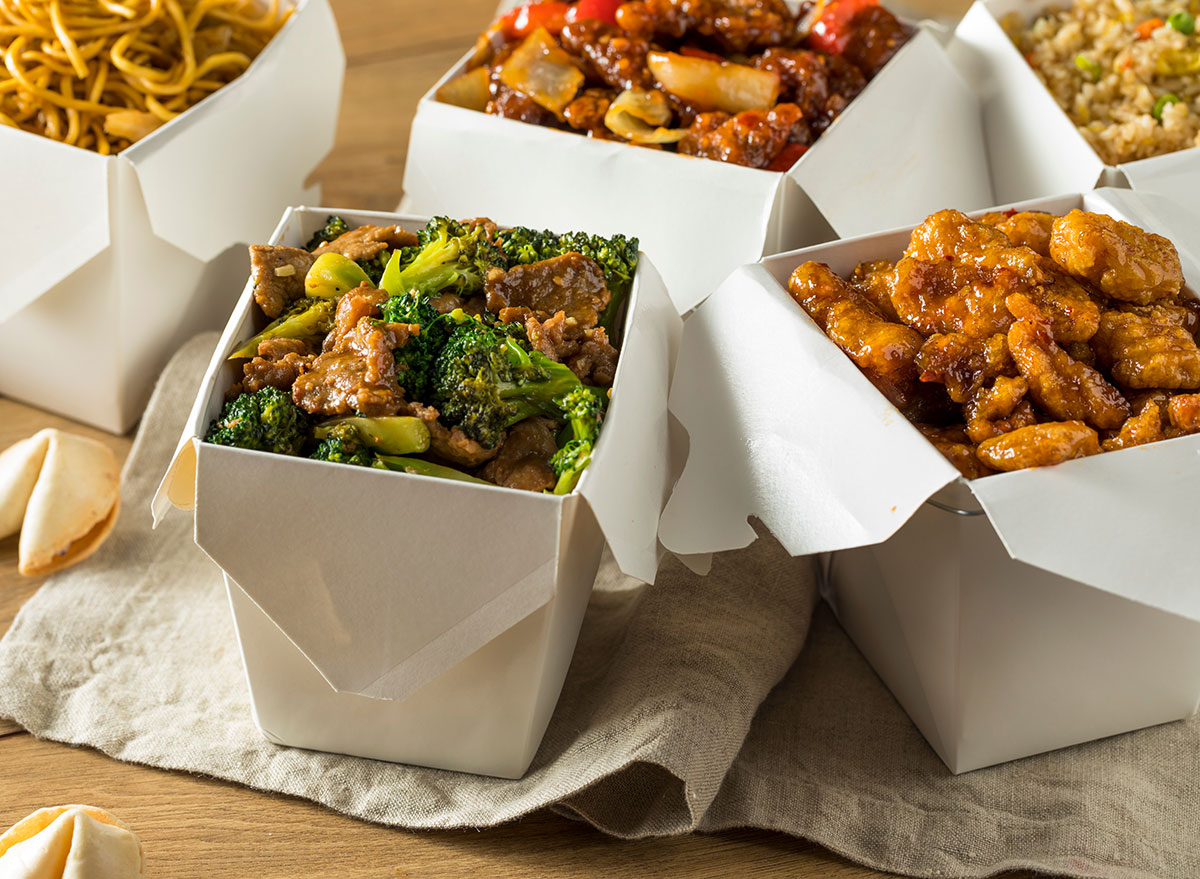 Some San Antonio-based H-E-B grocery stores are so eager to offer prepared food options for their customers, they've begun selling full meals from local restaurants in convenient packaging for shoppers who simply just don't want to cook. This is also a smart way to help support local restaurants that have been hit hardest by the coronavirus pandemic.
For more, check out the 4 grocery store chains that are rolling back coronavirus precautions too soon.