Healthy Grocery Items Dietitians Say You Should Buy
Make sure these items are on your list!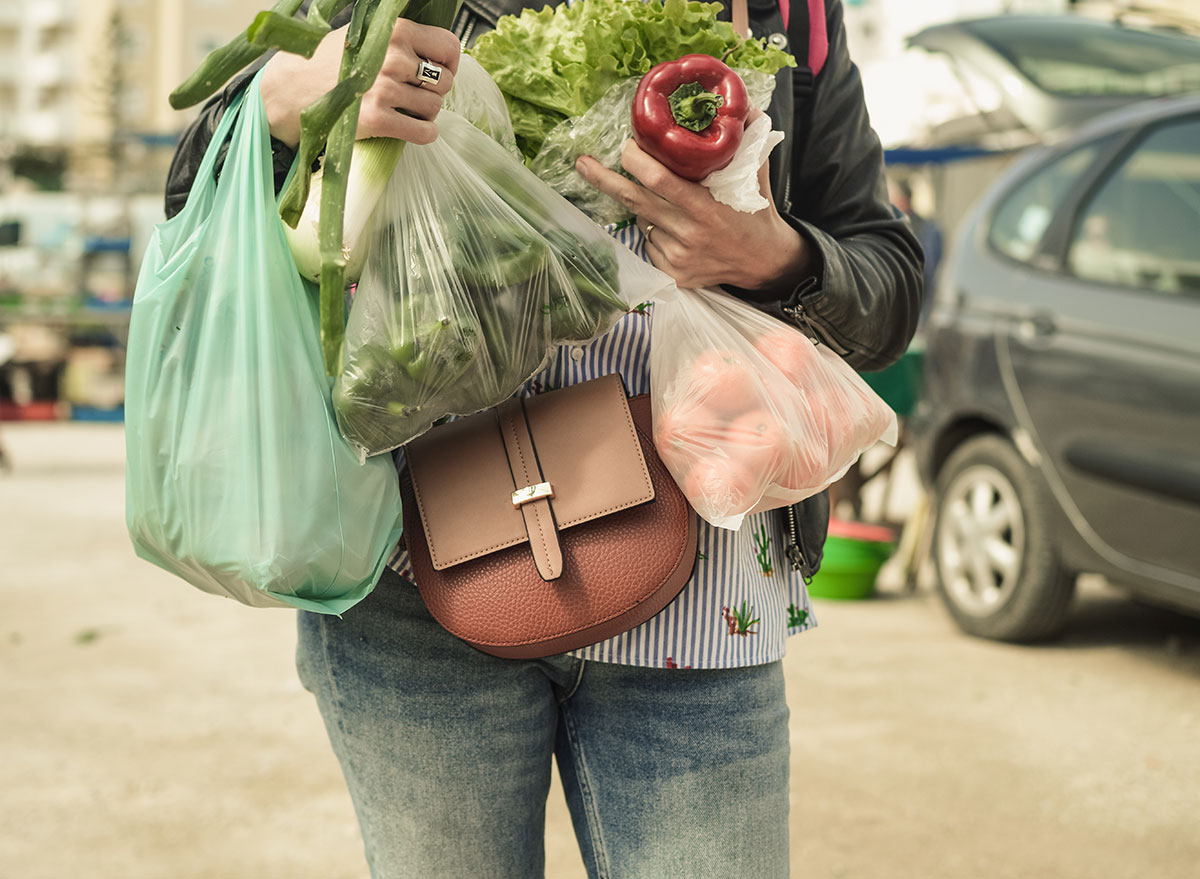 How many times have you sat down to get a list ready to go to the grocery store, with no idea what to buy? Or how about those times you're perusing the aisles with no idea what to grab for a healthy week of eating? These dilemmas are common in a busy life, which is why we decided to do the work for you. Below you will find a few healthy grocery items to add to your list that dietitians say you should buy. These items are delicious and versatile—bringing in all kinds of nutrients into your diet.
From fiber-rich carbs to protein and even a boost in vitamins and minerals, here are the healthy grocery items you should buy next time you're at the store. And once you have your items, try making some nutritious meals with our list of the 100 Easiest Recipes You Can Make.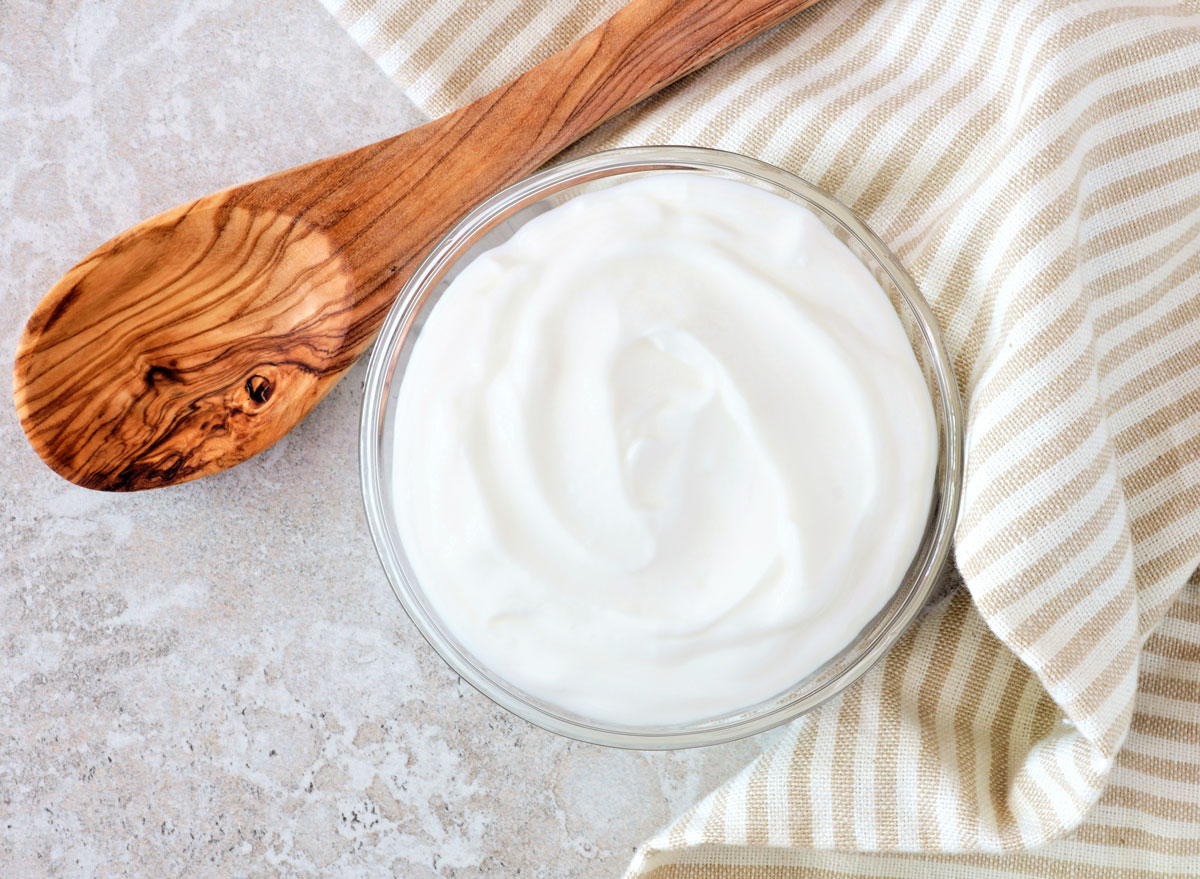 "Greek yogurt is high in protein, but also contains probiotics which are the good bacteria that help your gut," says Amy Goodson, MS, RD, CSSD, LD, author of The Sports Nutrition Playbook. "You can use Greek yogurt to make smoothies, use them as a substitution in creamy summer pasta salads, and even use them for protein-packed dips for backyard gatherings and BBQs."
"Use it for snacking, baking or in savory ways like as a dip for veggies or in place of sour cream on top of tacos," says Maggie Michalczyk, RDN from Once Upon a Pumpkin. "You can feel good knowing you're getting protein plus beneficial probiotics with every dollop. Look for ones with no artificial or added sugars."
Here are The 20 Best and Worst Greek Yogurts, According to Dietitians.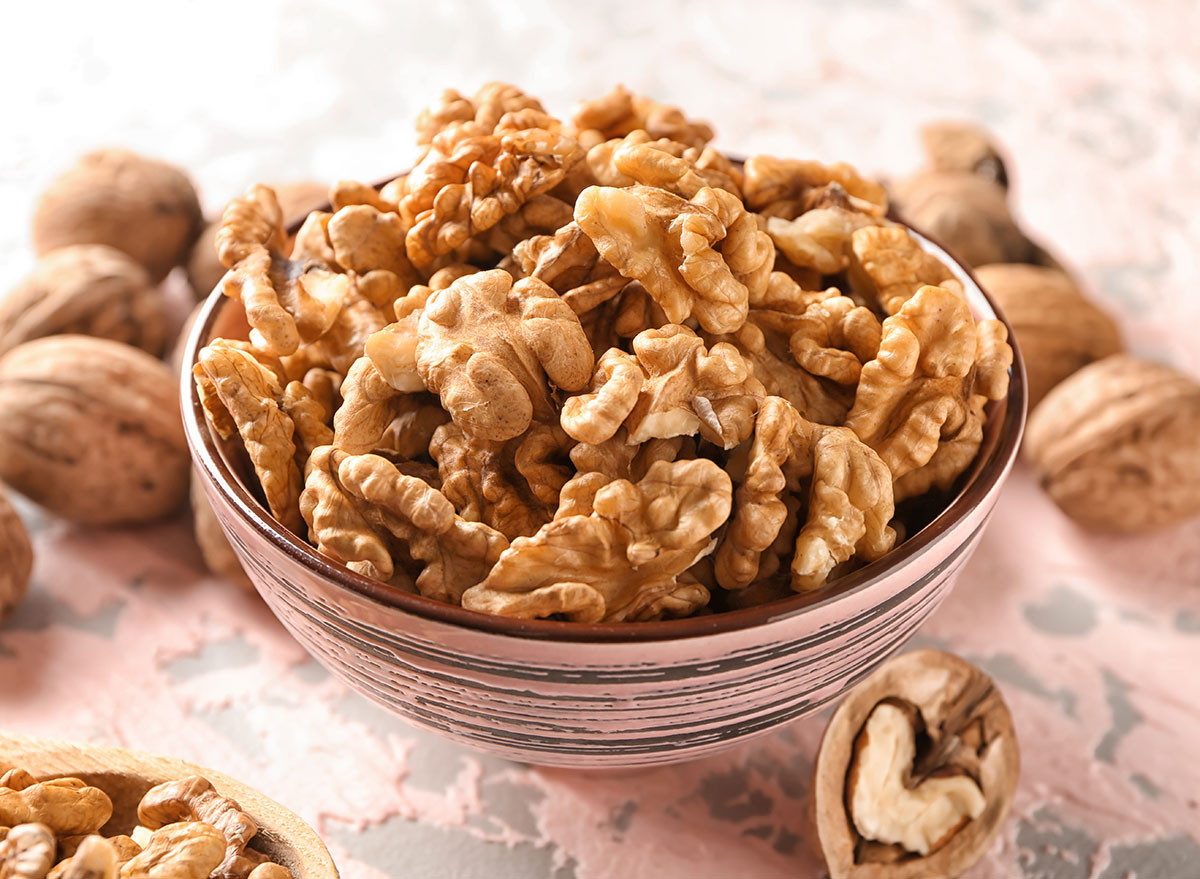 "Add walnuts to your cart because they make for a great addition to baked goods, a crunchy salad topper, ingredients in smoothies, and more," says Michalczyk. "A handful of walnuts is a simple snack that can keep you full and satisfied thanks to a combination of key nutrients including plant-based protein, fiber, and good fats including polyunsaturated fats (PUFA) like omega-3s. I always like to have some in my bag for on-the-go snacking."
Here's What Happens To Your Body When You Eat Walnuts.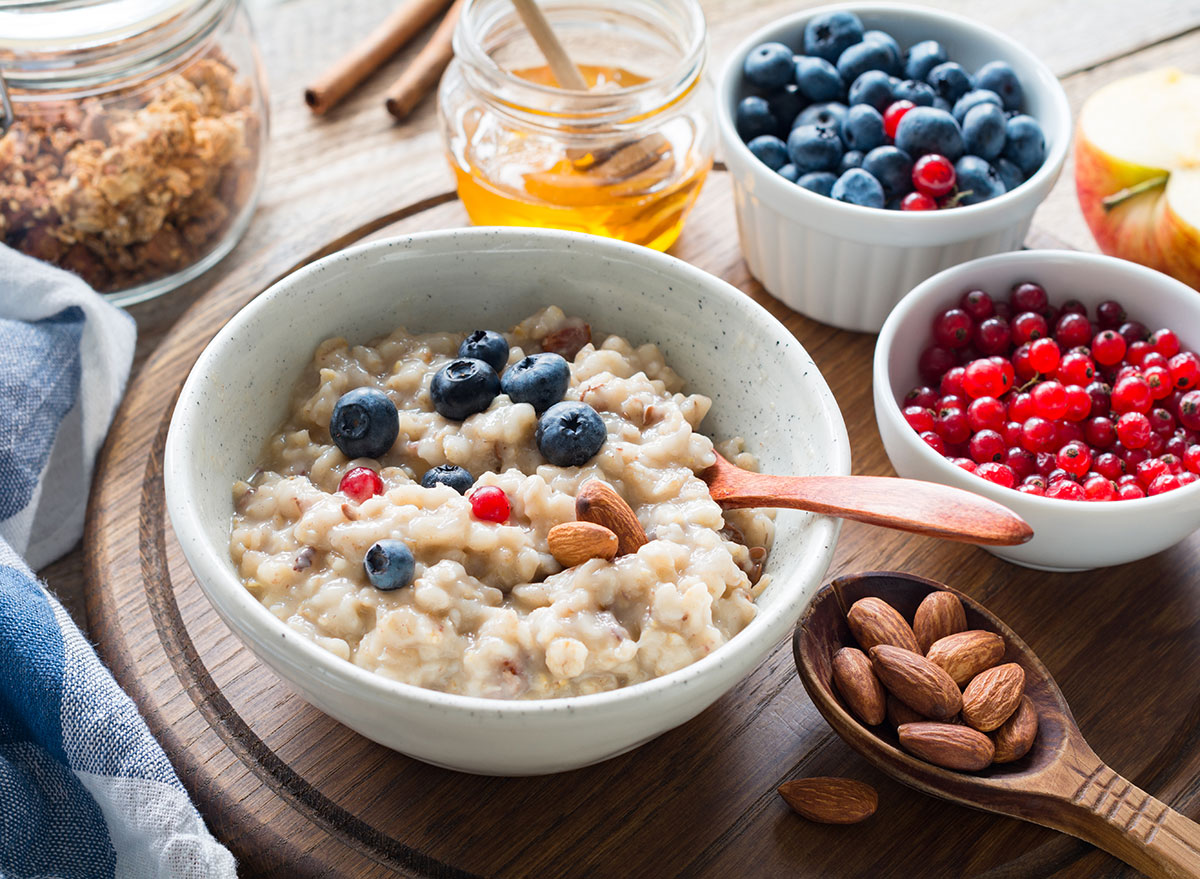 "Oats are a win for heart health and gut health due to their fiber content," says Goodson. "While you may not want a hot bowl of oatmeal in the summer, you can use oats to make summertime overnight oats with cold milk, fruit, and nuts, use them to make energy bites for a snack on the go, or toast them and add them to salads for a pop of crunch."
Top your bowl of oats with these 11 Healthy Oatmeal Toppings That Help You Lose Weight!
"Blueberries are high in anthocyanins and antioxidants, which are great for managing inflammation in the body and promoting overall health," says Sarah Schlichter, MPH, RDN of Bucket List Tummy, and co-host of the Nail Your Nutrition podcast. "In addition to being a source of fiber, Vitamin C and Vitamin K, blueberries are also known for helping to enhance memory. A study published in the American Neurological Association found that flavonoids, especially from berries, can help improve memory and reduce rates of cognitive decline in older adults."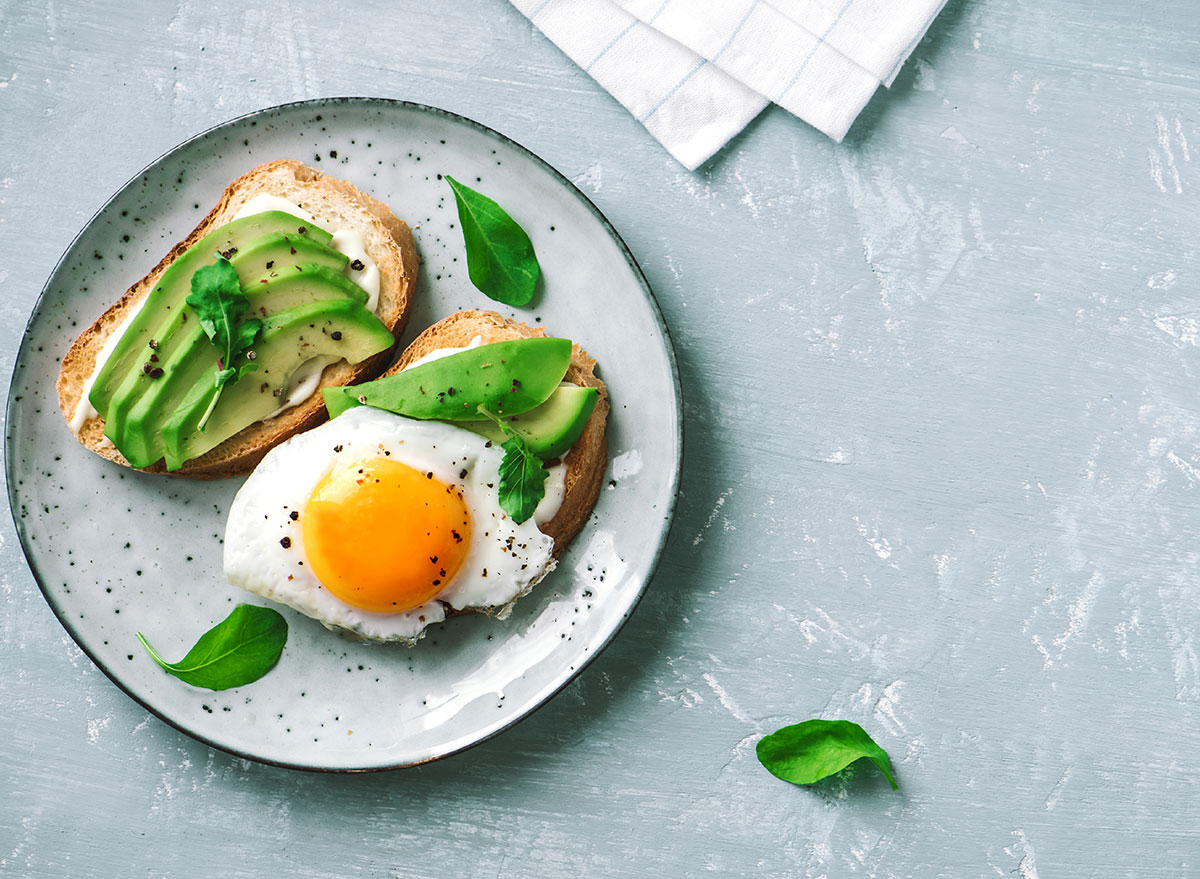 "Eggs are one of the most budget-friendly, nutrient-dense foods available," says Schlichter. "One medium egg is only 70 calories but offers 6 to 7 grams of protein, unsaturated fats, as well as micronutrients, like B-Vitamins, Vitamin D, and choline. Vitamin D is difficult to get in the diet, so including eggs regularly can be a great way to improve dietary intake."
Here are 17 Side Effects of Eating Eggs Every Day.
"If you have a sweet tooth, don't feel like you need to limit dark chocolate," says Schlichter. "In fact, dark chocolate (70-85% cocoa) has many nutritional benefits, from plant flavanols to iron. The cocoa in dark chocolate is rich in antioxidants and flavonols that may help improve heart health and lower blood pressure. Dark chocolate is also a great source of iron, magnesium, copper, and manganese."
"Most Americans are falling short in meeting the recommended daily fiber guidelines, and including whole grains into the diet can be a big factor in improving fiber intake," says Schlichter. "From whole wheat bread and oatmeal to brown rice and quinoa, these grains are high in fiber, B Vitamins (which help produce energy in the body), magnesium, iron and offer additional amounts of protein as well."
"Avocados are a great source of fiber and heart-healthy fats," says Meghan Sedivy, RD from Fresh Thyme Market. "Not only can you pick up a ripe avocado in the produce section, but I really enjoy picking up avocado oil spray whenever I go grocery shopping. Avocado oil is a heart-healthy fat that provides the same nutritional value as olive oil but it has a much higher smoke point than olive oil so you can use it when cooking things at high temperatures."
Here are 8 Amazing Side Effects Of Eating Avocados Every Day.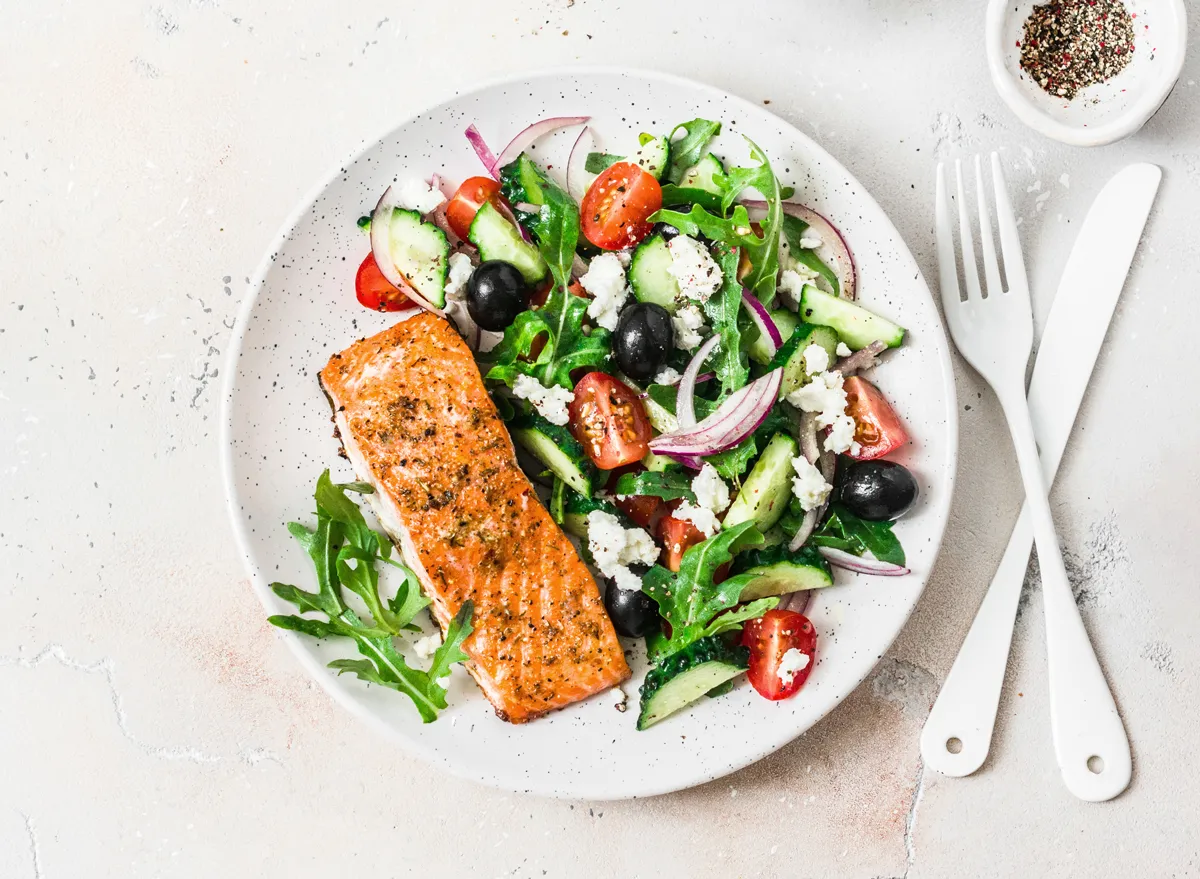 "The American Heart Association recommends eating seafood at least twice a week," says Mackenzie Burgess, RDN and recipe developer at Cheerful Choices. "Salmon is a great way to meet that goal while also packing in omega-3s and satisfying protein. It's perfect to throw in tacos, top leafy green salads, or grill and drizzle over a honey soy glaze."
"If you find yourself with moldy fruit that ends up going to waste, consider adding frozen berries to your grocery list," says Burgess. "They last around 6 to 9 months in the freezer, plus they are picked at their peak ripeness. This makes frozen fruit just as nutritious as its fresh counterparts. Try blending into smoothie bowls or combining microwaved frozen berries with chia seeds to make your own 2-ingredient chia seed jam."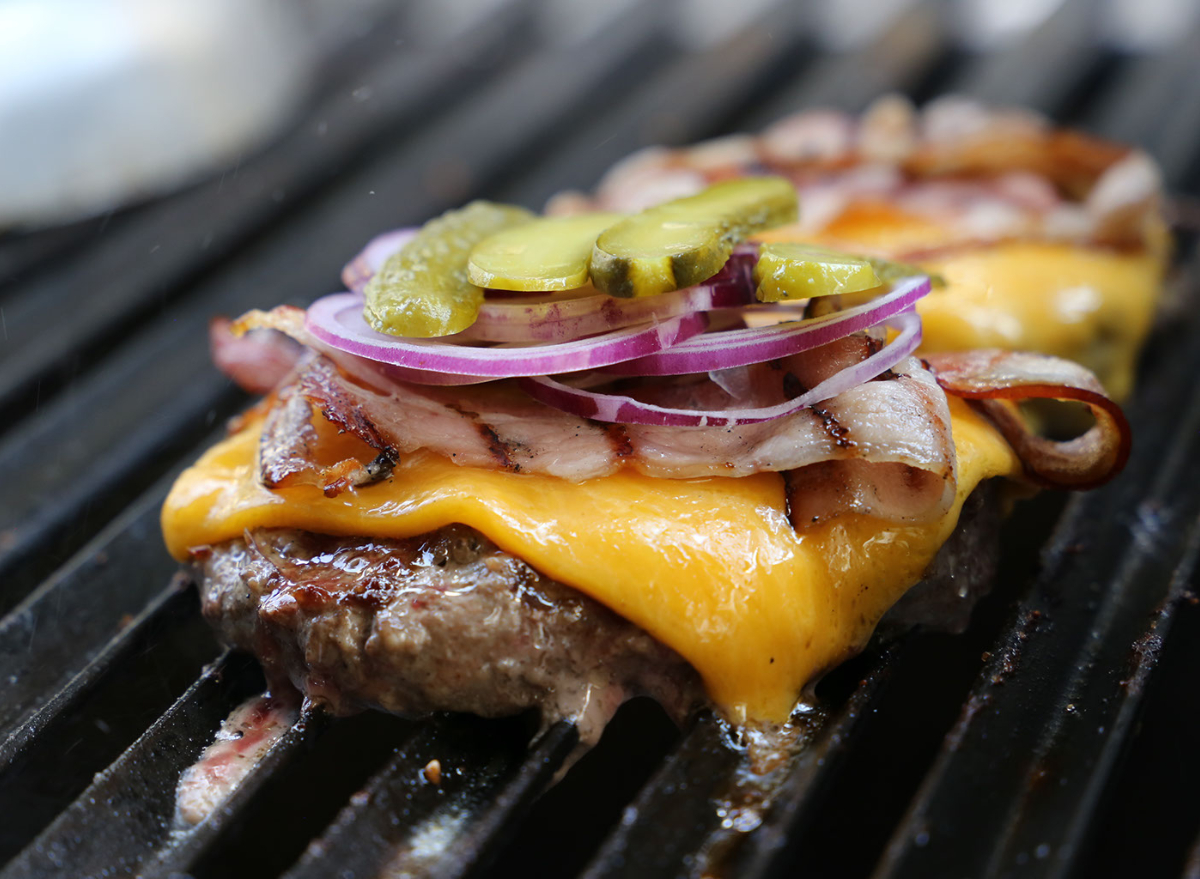 "If beef is a part of your regular meal routine, grass-fed is the optimal choice as it has significantly higher amounts of omega-3s compared to conventional grain-fed beef," says Burgess. "Omega 3s are important for our heart health, brain health, and fighting off inflammation. Alongside cuts and ground meat, one of my favorite grass-fed alternatives is Teton Waters Ranch burgers and sausages. They come in tons of different flavors with just a handful of real ingredients, including 100% grass-fed beef. Simply heat and add alongside a whole grain bun and roasted veggies for a balanced meal."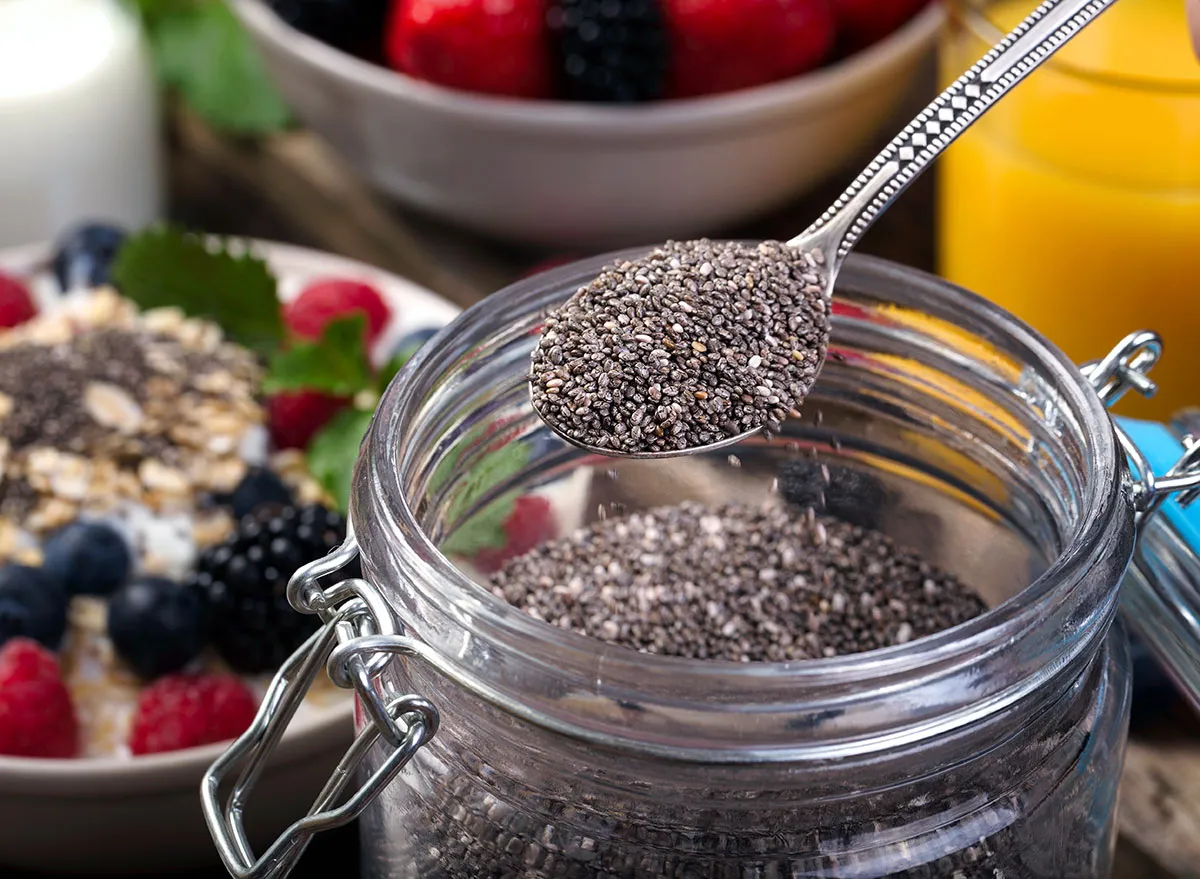 "Chia seeds are a great source of fiber, healthy fats, and omega-3 fatty acids," says Megan Byrd, RD from The Oregon Dietitian. "Most Americans don't get enough fiber or omega-3s in their diets, and chia seeds are so easy to incorporate your morning smoothies, oatmeal, baked goods, homemade jam, and even as a topping for salads! They're often sold in the bulk section of the grocery store, so you can just buy a small amount to try them if you've never had them before!"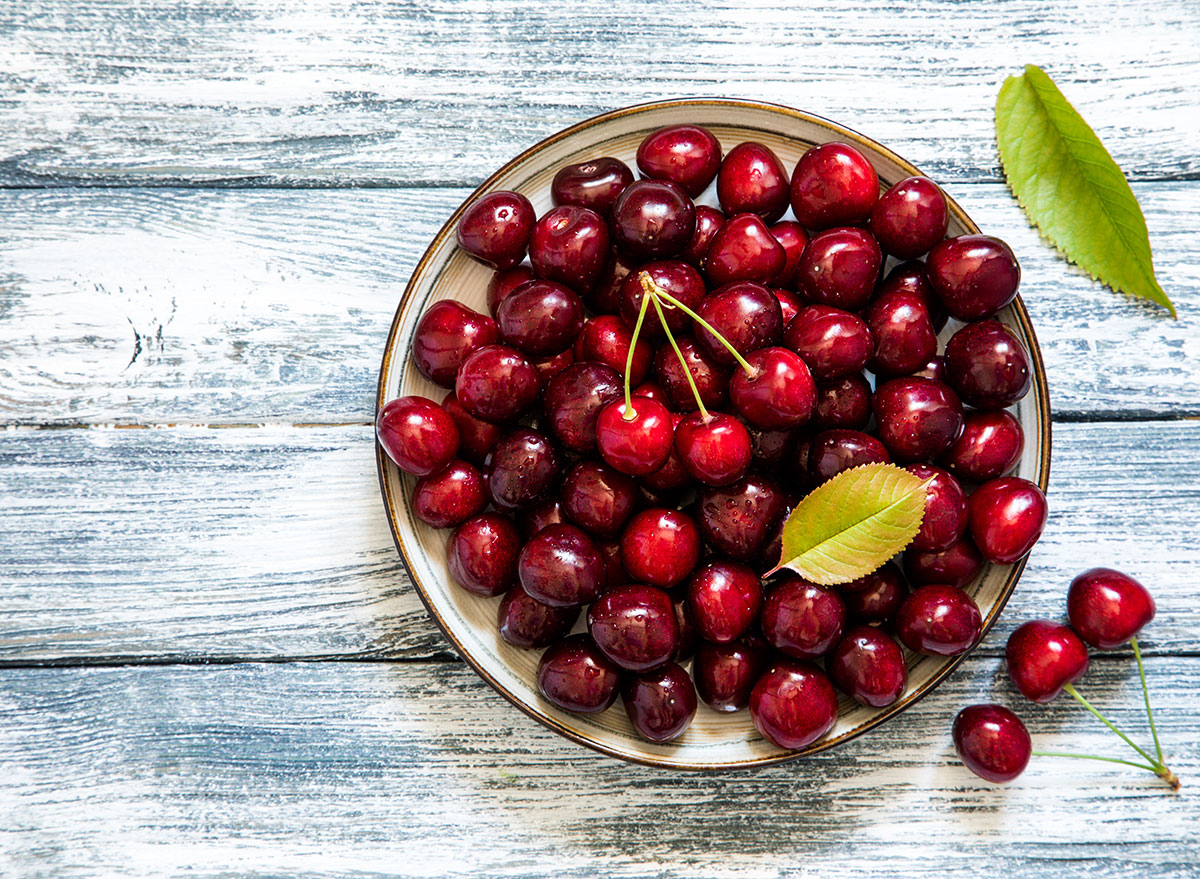 "Cherries are my favorite fruit and are a great seasonal fruit option," says Sedivy. "In addition to tasting great, they are bursting with nutrients. They are a natural source of melatonin, which may help you sleep a little better. They also are filled with potassium that may help keep blood pressure in check and have antioxidant properties that may help reduce inflammation in the body."6254a4d1642c605c54bf1cab17d50f1e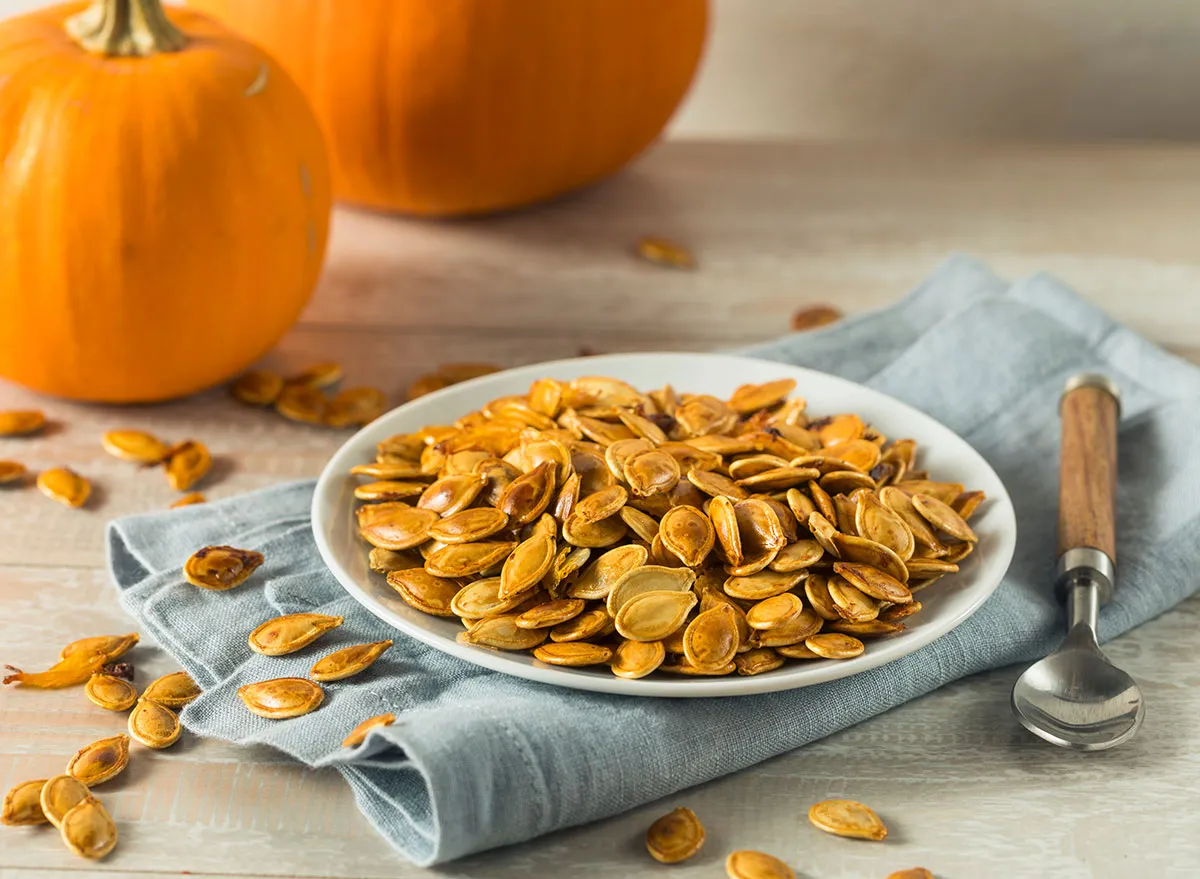 "Pumpkin seeds are truly the perfect blend of protein, fiber, and healthy fat when it comes to seeds," says Goodson. "And you can add them to anything from granola to salads to grain bowls and even as a topping on sweet treats."
"Add SunGold Kiwifruit (a hairless golden kiwi) to your cart this summer for a sweet tropical flavor experience that tastes like sunshine," says Michalczyk. "They're perfect for adding to smoothies, popsicles, cocktails, and more, plus two SunGold kiwis provide 100% of your daily vitamin C needs and over 20 vitamins and minerals."
Related: Get even more healthy tips straight to your inbox by signing up for our newsletter!