18 Things You Had No Idea You Could Do with Avocados
When you're a true avocado fan, mashing the healthy-fat fruit into guacamole is just the start.
The avocado is the Taylor Swift of the produce aisle: trendy, loved by all, and a bit of an overachiever. Though the green pitted fruit can't add "10-time Grammy winner" to its résumé, it does carry tons of other impressive attributes, including a proven ability to lower cholesterol, quell hunger pangs, and calm down even the most hardcore hankering for something creamy. We get why you're obsessed with the stuff—and willing to pay extra to add it to your sandwich.
But diehard avocado fans want to sip it, slurp it, and turn it into dessert, too. That's why we've tracked down 18 delicious, out-of-the-box avocado recipes starring your favorite healthy fat. Go ahead, whip up at least one of these tonight—we know you want to!
And for more, don't miss these 15 Classic American Desserts That Deserve a Comeback.
Blend an avocado milkshake
The secret to making an amazing creamy milkshake isn't ice cream—it's avocado! Yes, seriously. To make our go-to, guilt-free sip, combine 1 cup of milk (cow, almond, whatever you please!) with 1/2 cup of ice, 1/2 ripe banana, 1/4 of an avocado, 1 tablespoon of almond butter, 1 tablespoon of cacao powder, and honey to taste in a blender. Then, let 'er rip until you've created a smooth, sippable mixture. If you're looking for a double-duty recipe, double the recipe and pour the leftover liquid into a popsicle mold. It freezes wonderfully.
Stuff one inside a burger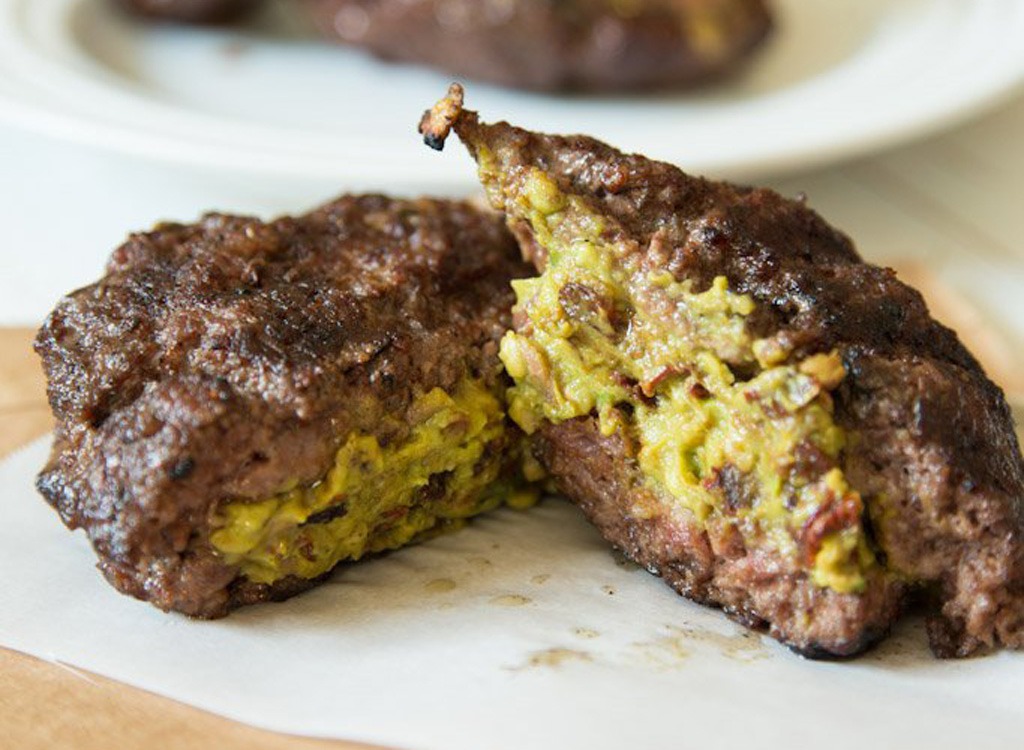 Adding a slice of avocado to the top of your burgers may be delish, but stuffing the fruit inside your burger and eating the entire concoction warm is far better. To find out how to make an avocado-stuffed burger, head on over to Civilized Caveman. They're behind the mouthwatering photo above.6254a4d1642c605c54bf1cab17d50f1e
Make the world's creamiest pudding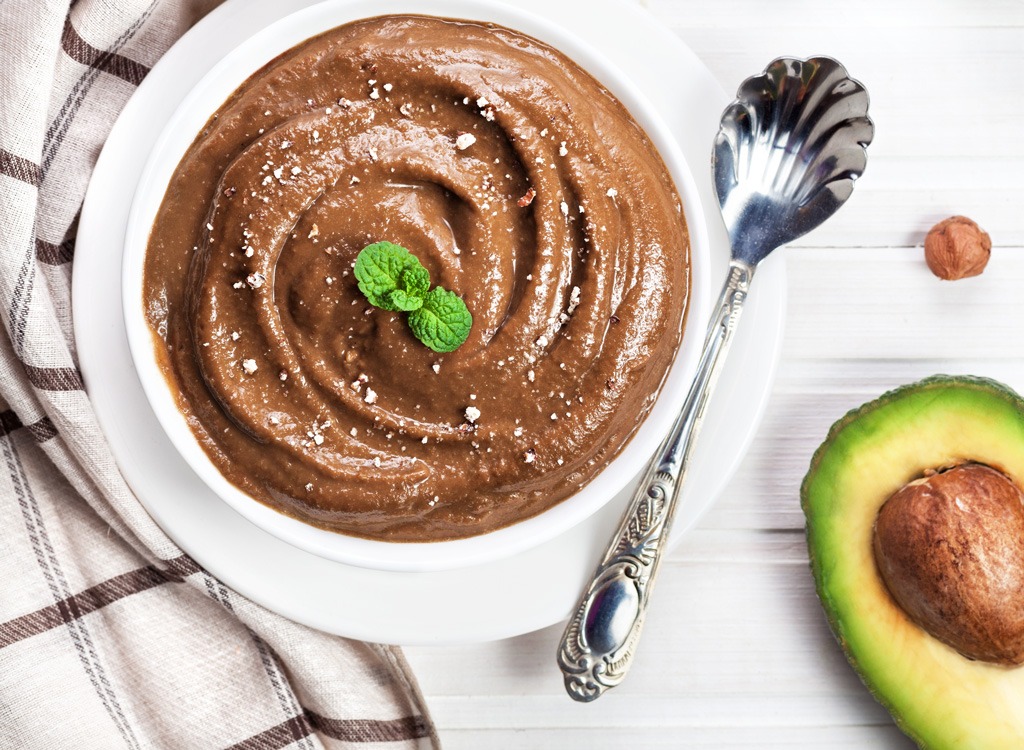 I don't like to keep desserts in the house; it makes it far too easy to give into stubborn sweet tooth cravings. Instead, I keep a few things on hand to whip up a healthy-ish, single-serve sweet like chocolate avocado pudding. Here's how to make it.
In a blender, combine 1/2 a ripe avocado, 1 tablespoon of cocoa powder, 1 tablespoon of maple syrup, and 1/4 cup unsweetened almond milk. Blend the mixture until smooth, transfer it to a bowl and top it with some unsweetened coconut flakes. Having to work for my sweets ensures that I'll only indulge if I really want it. For more sweet recipes that won't derail your weight loss progress, check out these 20 Easy Dessert Recipes.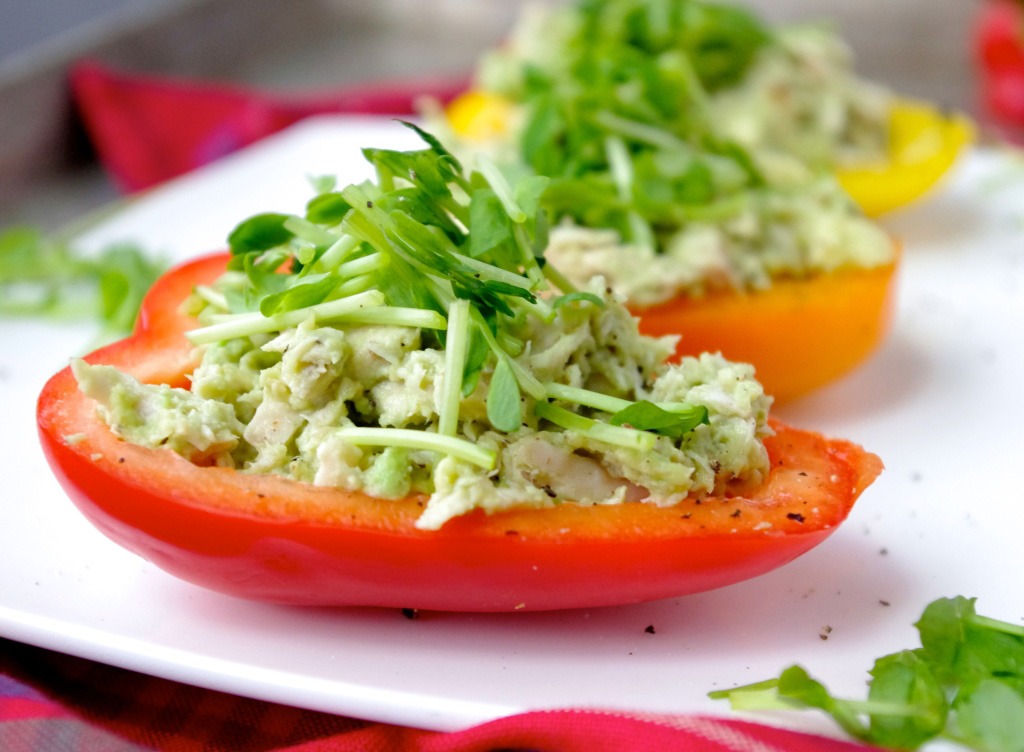 Ditch the fatty, clumpy mayonnaise and use a creamy, ripe avocado to make your chicken salad. To cut even more empty calories, skip the white bread and serve your protein on a pepper boat over a bed of greens. Wanna give it a shot? Head on over to Nutritionist In The Kitch to get an easy-to-follow recipe.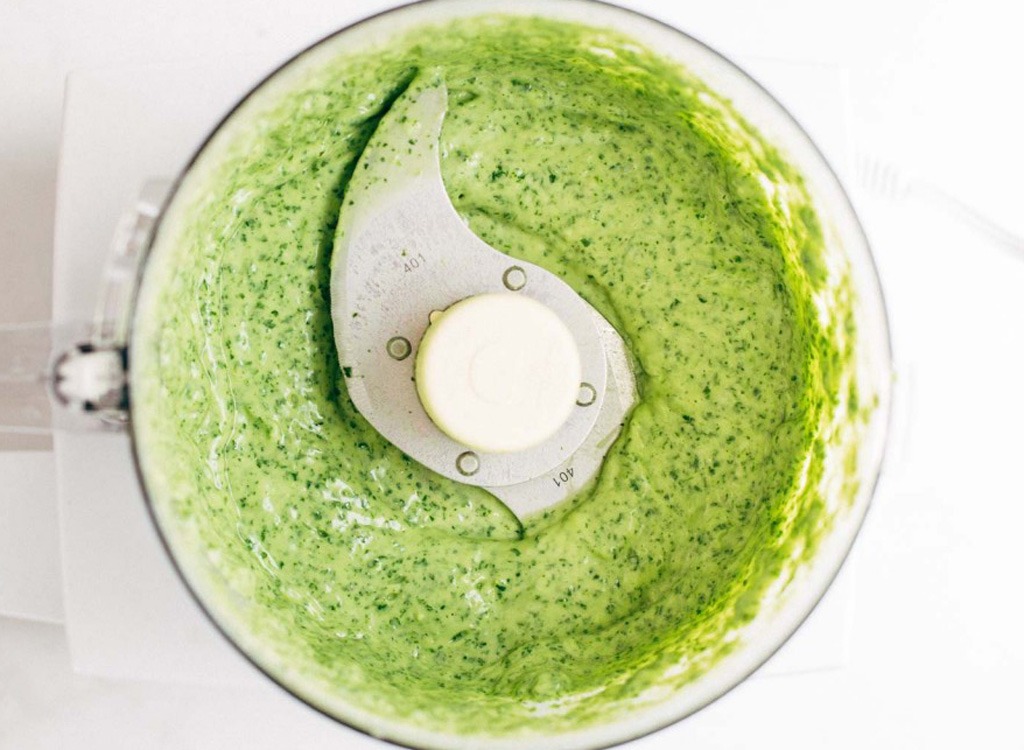 Many a healthy salad has died by dressing drowning. It's a shame because a little fat is actually a good thing. As little as three grams of monounsaturated fat (the kind potent in avocados) can help the body absorb the nutrients found in veggies, according to a Purdue University study. To make a delicious cilantro avocado dressing—perfect for all of your Tex-Mex inspired veggie blends—combine 1/2 an avocado with 1/4 cup of Greek yogurt, 1/2 cup water, 1 garlic clove, 1 cup of fresh cilantro, a pinch of salt, and a squeeze of lime juice in a food processor. Pulse the mixture until smooth. And for even more salad ideas, check out these Awesome Mason Jar Salad Recipes.
Think of pickled avocados as the ultimate fat-fighting snack and sandwich topper. While the creamy fruit's oleic acid attacks your existing chub, the vinegar increases the rate at which your body burns off carbs. And the faster you burn off carbs, the sooner your body starts incinerating fat.
To whip up a jar, cut avocados into large chunks and pack them into a clean quart-sized Mason jar with a teaspoon of dried red pepper flakes. Next, combine 1 cup water, 1 cup of white vinegar, and 1 tablespoon of salt in a saucepan and bring to a boil. Pour the brine into the jar, and screw on the lid. Once the jar has cooled, put it in the fridge. For the best flavor, allow the avocados to mingle with the vinegar for at least 24 hours. For more food and snack ideas that will help you reach your goal weight, check out these 25 Best Foods for a Toned Body.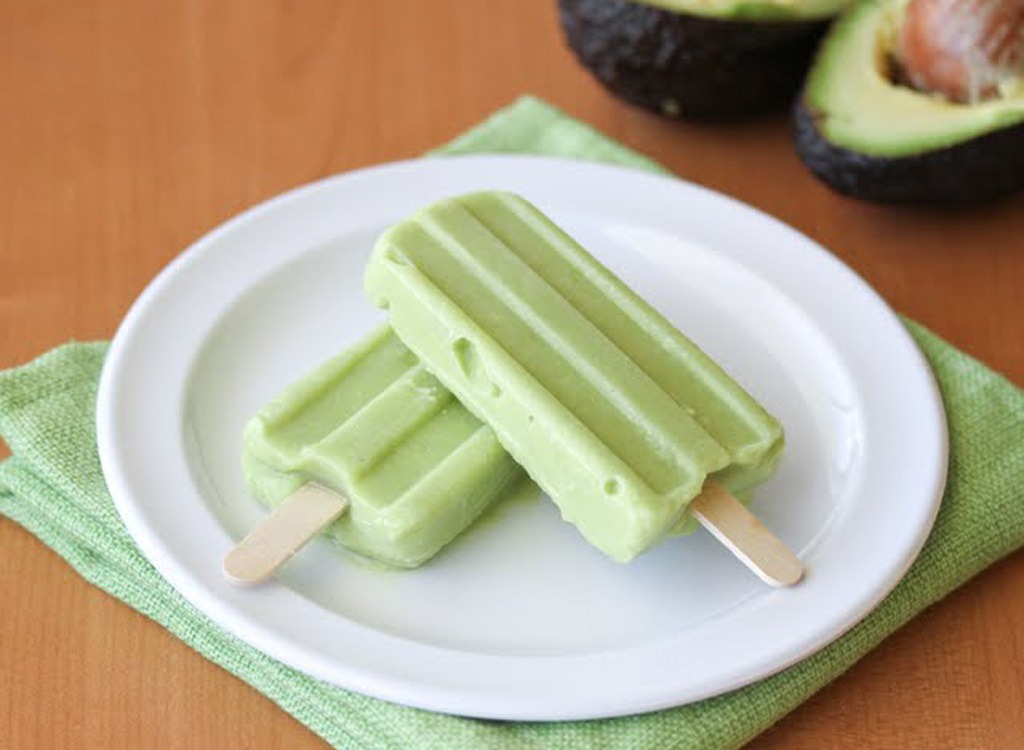 Dig out your popsicle molds and blender and get ready to make the most wholesome, creamy frozen treat of all time. All you'll need is a ripe avocado, 1 cup of almond or cow's milk, and 1 1/2 tablespoons of sugar or honey. Blend everything up until it reaches a smooth consistency and then mix in 4 tablespoons of unsweetened shredded coconut. Pour the mixture into an ice pop mold, let it freeze, and enjoy. And speaking of good-for-you frozen food, be sure to check out the 31 Best Frozen Foods in America.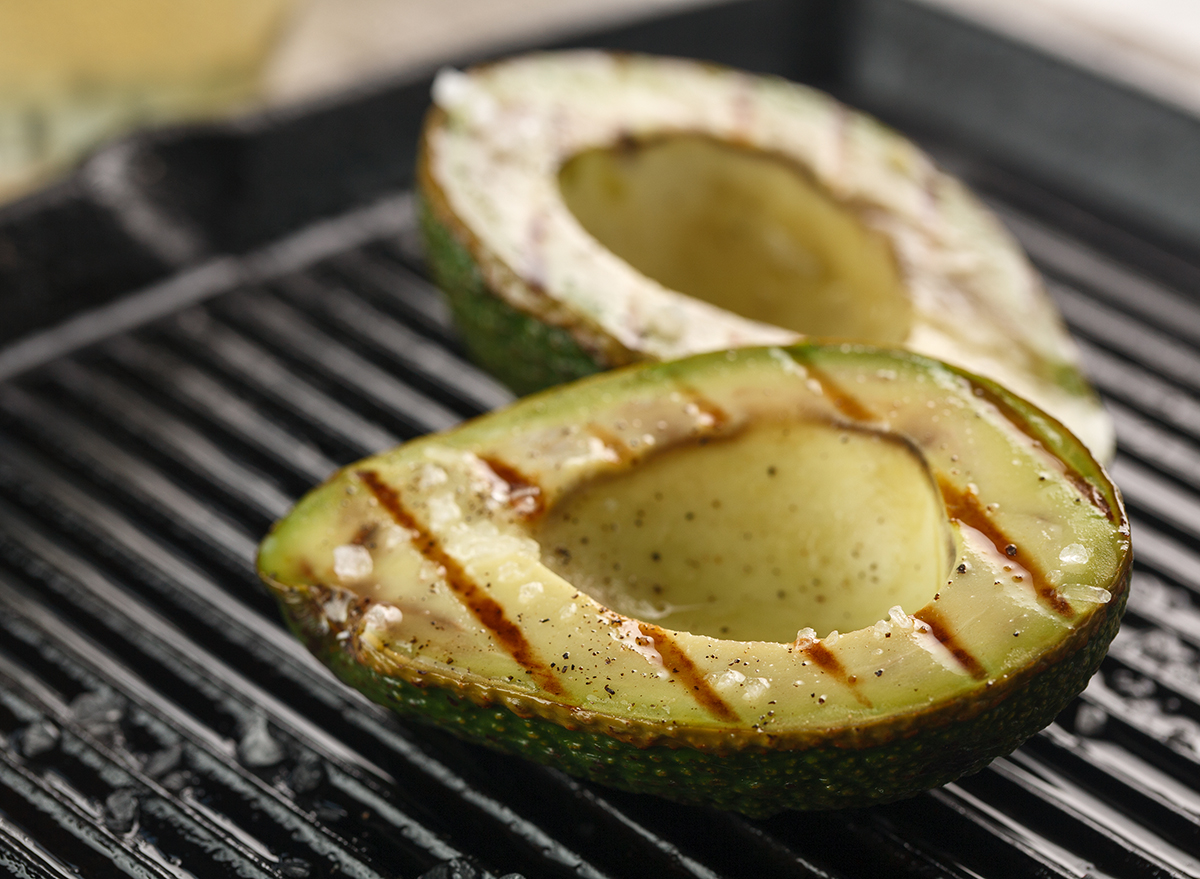 Once they're cut in half and brushed with some oil and chili powder, avocados are ready to go on a pre-heated grill, cut-side down. Leave them on the slats until grill lines begin to form (about 5 minutes) and then serve with a dollop of Greek yogurt. The smoky, spicy flavor is sure to make a tasty addition to any classic BBQ dish.
Use 'em to create healthy truffles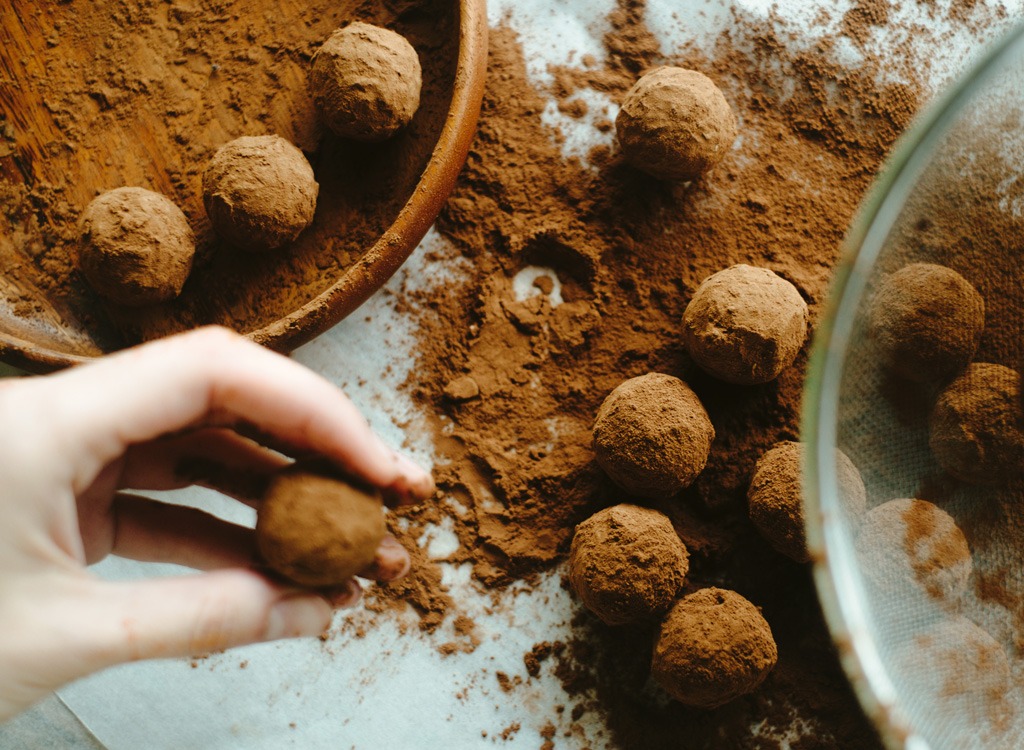 Chocolate truffles may taste and smell like heaven on earth (we're lookin' at you, Godiva) but they aren't exactly bikini-friendly. The good news is that it's totally possible to get your decadent chocolate fix without blowing your diet, and avocado truffles are the answer. We love this recipe from Detoxinista! It's easy to make and is sure to quell even the strongest of sugar cravings.
If you love avocados and your fridge is filled with hummus, you'll love this creative hybrid. Guacahummus is exactly what it sounds like: a blend of guacamole and chickpeas. This fiber- and protein-rich spread makes for a creative party app or a flavorful addition to a sandwich or pita.
Intrigued? To make a batch, place a pitted and peeled avocado into a food processor, along with a drained can of BPA-free chickpeas, 1/4 cup chopped red onion, 3 cloves of garlic, 1 tablespoon of olive oil, juice of 1 lime, fresh cilantro, and dried cumin and salt to taste. Push "go" and blend until smooth. In less than 30 seconds, you'll be ready to eat!
Creamy cheese sauces are packed with artery-clogging fat and empty calories that contribute nothing but unwanted flab to your waistline. To get the taste you crave—while staying on the straight and narrow toward weight-loss success—pick up two avocados and pop them in a food processor along with some basil, garlic, ground pepper and lemon juice. After you've blended the ingredients to perfection, the resulting texture will be similar to that of an indulgent, creamy sauce. Toss with some whole-grain noodles, pulse pasta, or zoodles for a filling meal that's easy on the abs.
Transform them into margaritas
Healthy cocktails are now a thing—and no, we don't just mean "skinny" ones. Anyone who's interested in wellness knows that a standard margarita or old-fashioned offers little in terms of health benefits, which is why many trendy restaurant cocktails now feature fresh-pressed juices, tea, and you guessed it, avocado!
But you don't need to head to your local bar to get an Instagram-worthy avocado cocktail (complete with a chili pepper-dusted rim)—you can make one right in your very own kitchen. Head on over to Cookin' Canuck to get the deets! (Heads up: This drink may be delicious and nutrient-rich, but it's also on the caloric side, so be sure to cut yourself off after round one!)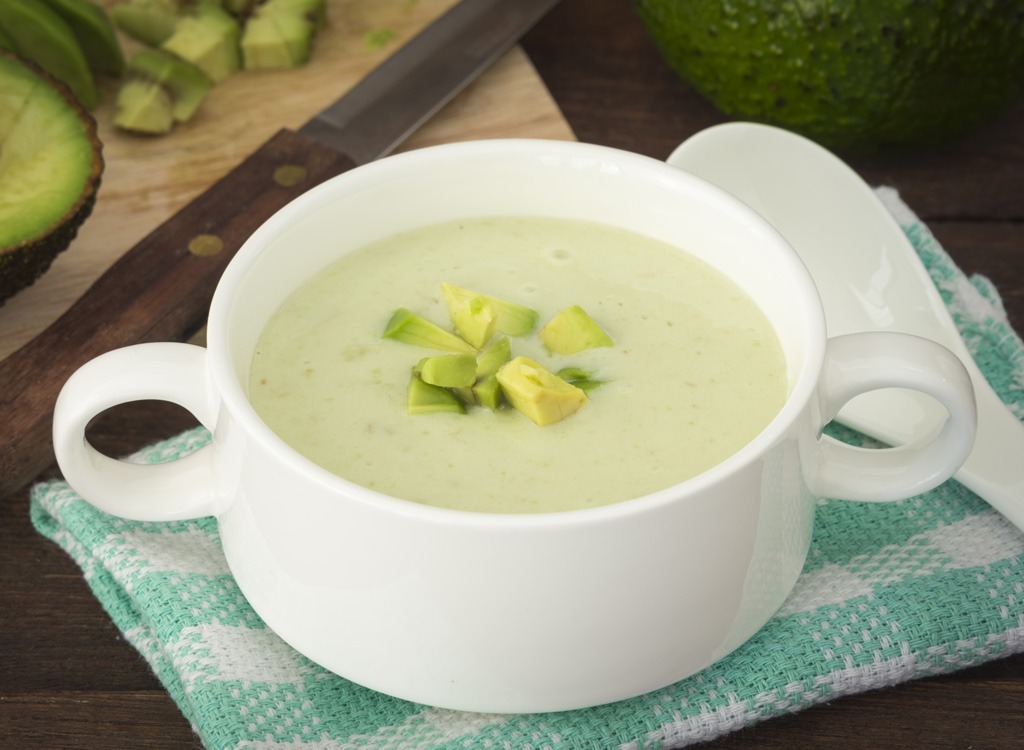 Soup is a soothing, big-batch dish that makes eating healthy all week a breeze, and it's worthy of your attention all 12 months of the year. To make a chilled soup, take out your blender and combine 1 avocado, 1 tablespoon of olive oil, 2 cups of spinach, 1 clove of garlic, 2 teaspoons of lemon juice, 1/2 cup water, and cumin and salt to taste. Blend until smooth and enjoy a green-tinted soup you'll want to eat no matter the temperature outside.
Cobble together a Caprese salad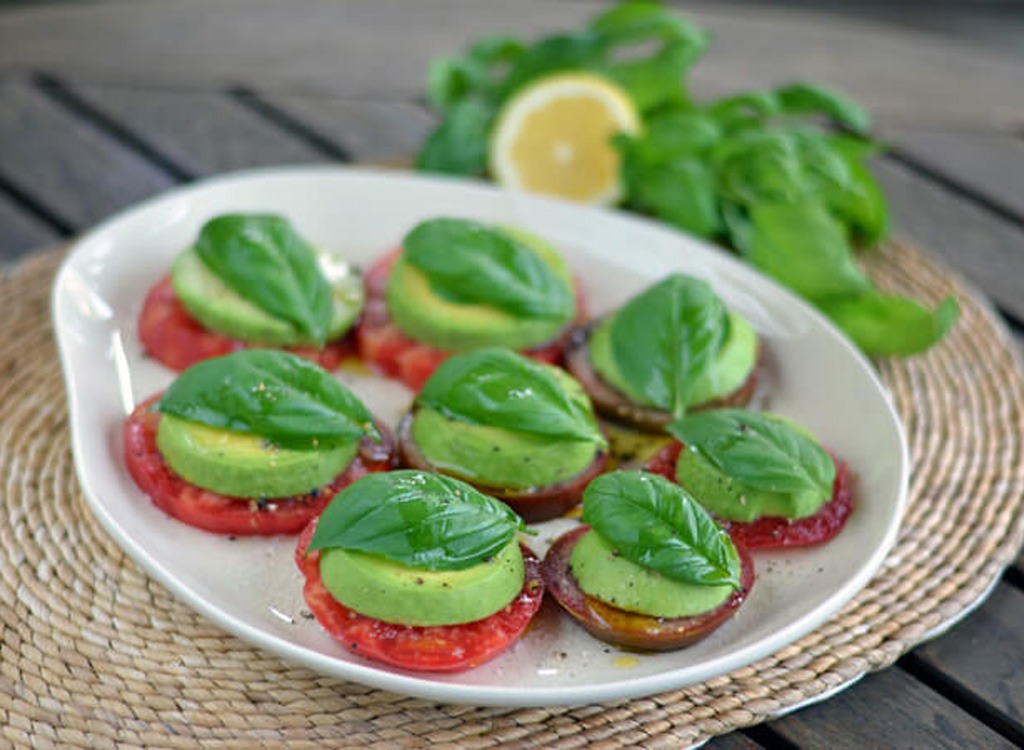 I'd give a classic Caprese, complete with mozzarella and a balsamic drizzle, an 8 out of 10. But an avocado-infused Caprese? That scores a perfect 10 in my book. Substituting avocado for the mozzarella makes the recipe paleo and vegan-friendly, while the tomatoes and fresh basil help to maintain the dish's original flavor palate you know and love. Head on over to Cook Eat Paleo to discover the tastiest way to pull the dish together.
The mighty avocado joins forces with bread crumbs, garlic, chili powder, and a tasty dipping sauce to create the best-tasting baked fries you'll ever lay your tongue on.
Get the recipe from Creme De La Crumb.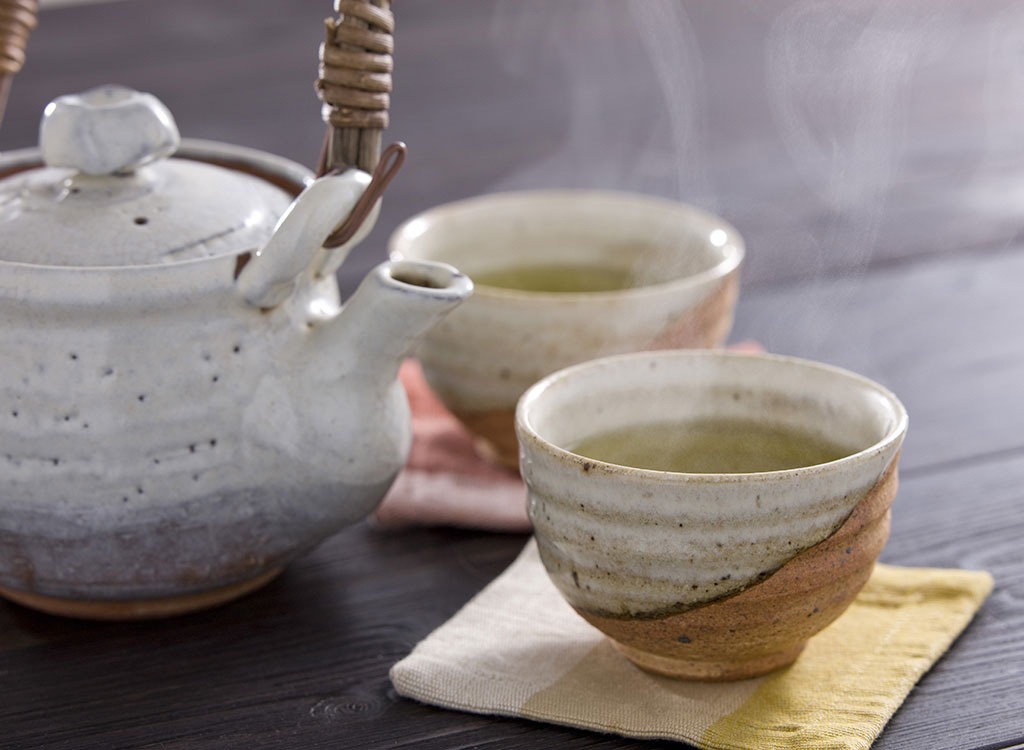 If you typically eat the avocado's tasty green meat but throw away its giant seed you're missing out on chances to amp up your weight loss burn! The pit is filled with four nutrients that have been shown to support fitness recovery and weight loss: calcium, soluble fiber, magnesium, and potassium. To reap the benefits, add large chunks of a chopped avocado pit to a tea infuser (a pulverized seed will seep out through the holes). Toss the infuser into a mug and then pour boiling water over it. Because avocado seeds are on the bitter side, you may need to add a bit of sweetener or honey to make your weight-loss tea more palatable.
They may not be the most common ingredients on the block, but avocados and green tea both make fantastic smoothie enhancers. And that's because people who drink green tea regularly have nearly 20% less body fat than those who don't, according to one 10-year Taiwanese study. To make our fiber-packed Zero Belly Green Tea Avocado Smoothie, pop 1 cup of green tea, 1/2 a frozen banana, 2 tablespoons of fresh lemon juice, 1/8 of an avocado, 1 scoop of vanilla plant-based protein powder, and some water into a blender and buzz until smooth. For 100+ creamy, delicious weight-loss recipes, download a copy of Zero Belly Smoothies today!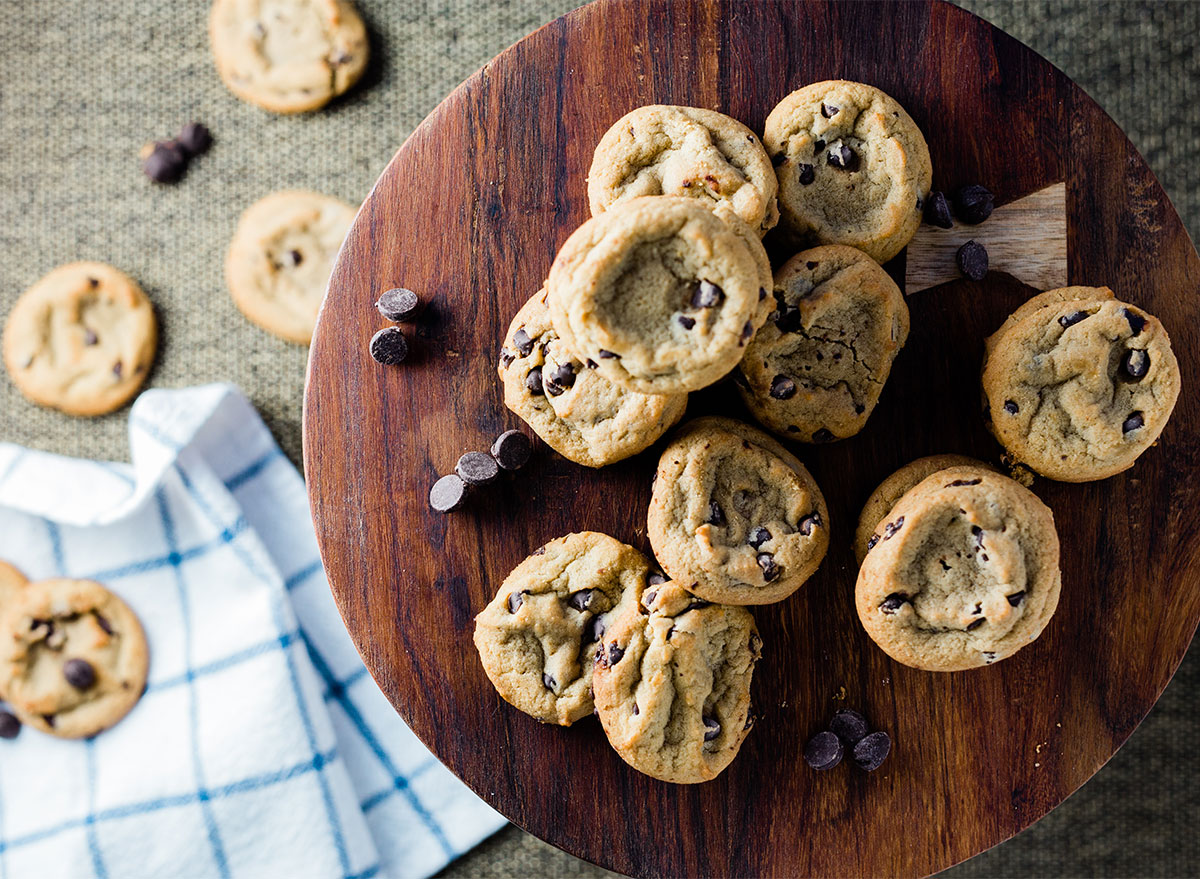 Just two tablespoons of butter pack a whopping 204 calories. The same serving size of avocado has 50. Sub in a 1:1 ratio of puréed avocado next time you make a batch of cookies or a cake. You'll have to reduce your oven temperature by 25% and increase your baking time a bit (keep your eye on it), but the resulting treat will be one that can help you shrink your waistline—without sacrificing your sweet tooth.
For more, check out these 108 most popular sodas ranked by how toxic they are.