Are you ready for some football? Both college and NFL seasons are back on—and that means tailgating. Those fun few hours before the game are a great way to catch up with friends and get pumped up for a riveting few hours of gridiron action, but most tailgate parties are full of tempting foods that can dramatically derail your weight loss efforts.
Does that mean you have to skip out on the fun to keep your waistline in check? Not at all. We asked two registered dieticians to give us a few of their favorite tailgate swaps so you can indulge a bit without gaining belly fat in the process.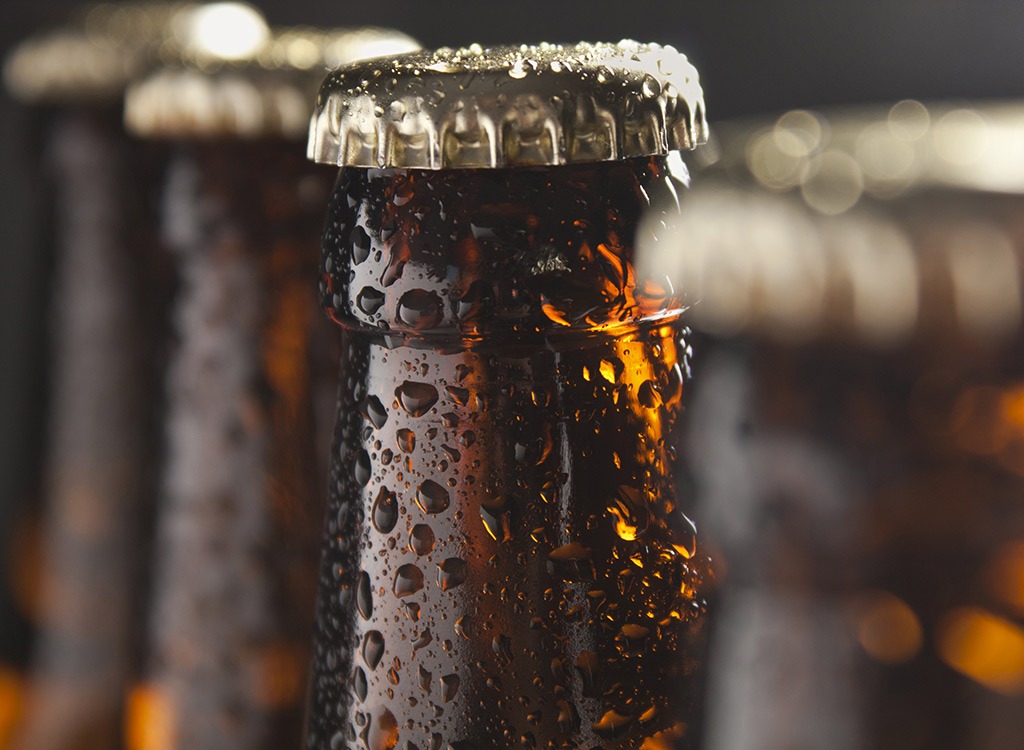 The typical 12 ounce can of beer contains upward of 150 calories and 13 grams of carbohydrates. "Drinking an occasional beer would not be a big problem for weight loss," says Jennifer Glockner, RN, and creator of Smartee Plate. "However, most people drink more than one beer and the calories accumulate." Downing even three beers before the game adds an extra 450 calories — not the worst you can do, but liquid calories are empty calories.
A light beer contains fewer calories — around 100 — saving you about 50 calories per can. "Another alternative may be red wine, which also offers antioxidants and heart health benefits," adds Glockner. A 5 ounce glass of wine has about 100 calories. Or go for kombucha, a type of fermented tea that has a small amount of alcohol content in it. "There is a somewhat similar flavor and yet kombucha has probiotics, along with acids and enzymes that aid in digestion," says Beth Warren, RD. Check out our picks for the Best Light Beers in America!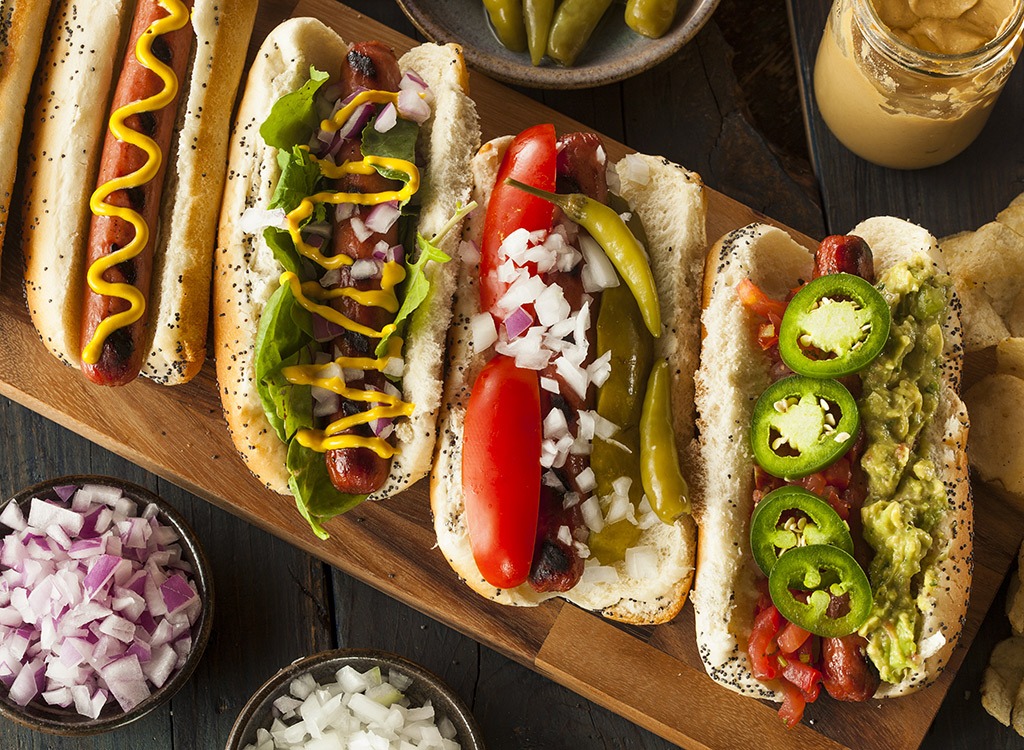 Hot dogs and bratwursts are omnipresent in football stadiums everywhere, but they're two of the foods diet experts won't touch. "Hot dogs are processed meats with a high content of salt, saturated fat, and additives including nitrites/nitrates, which may be carcinogenic," says Glockner. Consuming saturated fats can lead to heart disease as well as weight gain because they are high in calories and fat. While salt does not increase body fat, it causes fluid retention and increased water weight.
If you just have to have a hot dog, look for one with fewer than 3 grams of saturated fat, less sodium and ones that are uncured (without nitrites/nitrates) like those from Applegate Farms, says Glockner. Also, instead of using a white hot dog bun, use a whole-wheat one for added fiber. Your best bet is to "choose a leaner protein such as chicken or turkey without additives" instead of the traditional beef hot dogs.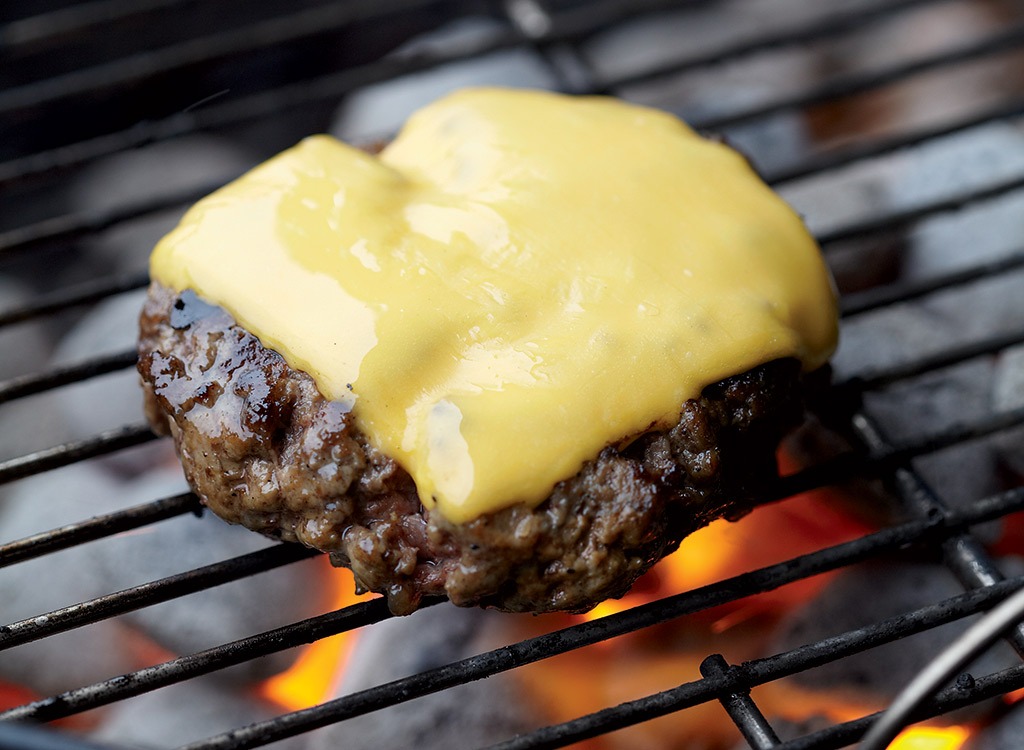 6254a4d1642c605c54bf1cab17d50f1e
Hamburger isn't necessarily unhealthy on its own, but portions can get out of control and pack on a super-sized amount of calories. One serving of a hamburger should be about 4 ounces in a raw patty or 3 ounces in cooked one. Some burgers end up being upward of 12 ounces or more!
If you must have hamburger, make sure it's the right portion by making it about the size of your palm or a deck of cards. "While the common ratio is 80% lean meat and 20% fat, start with a leaner cut of meat, at least 90% lean as an alternative," says Glockner. Sirloin is a leaner cut than chuck with less saturated fat. Want to avoid hamburger completely? Make patties from chicken breast, turkey breast or salmon. Or, go meatless and make a vegetable patty from veggies and beans. Top with salsas and use a whole wheat bun or English muffin.
Or follow our exclusive Burger Matrix to make the Best Burger Ever For Weight Loss!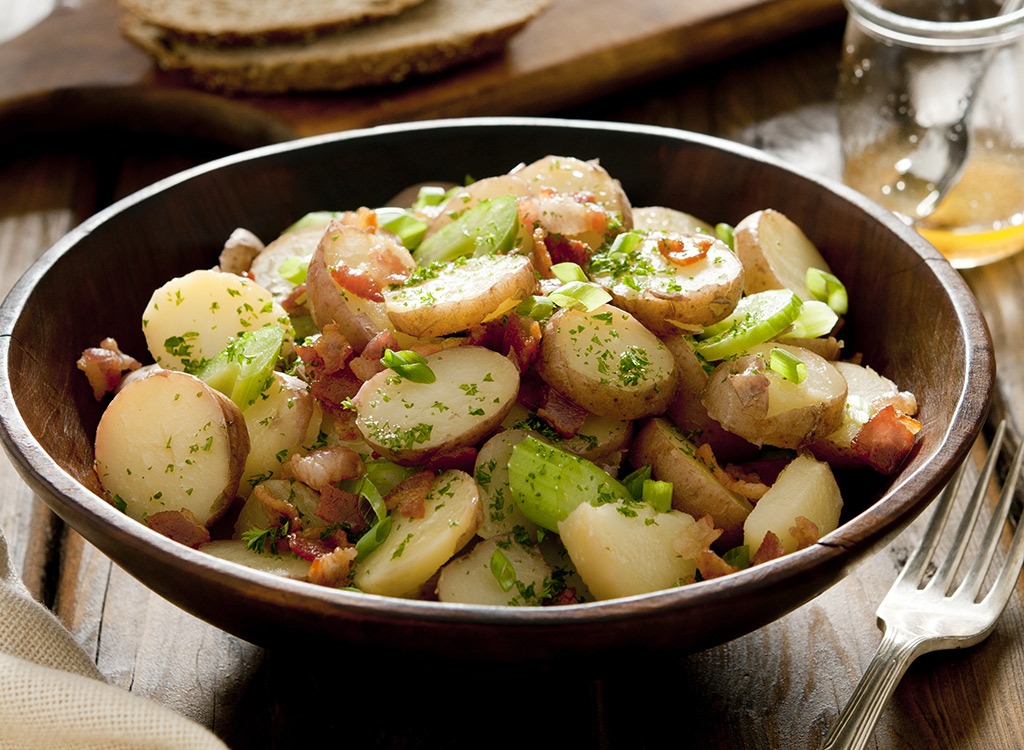 Although they have healthful nutrients like potassium, potatoes have a high glycemic index and when we eat them, it's typically too much at once when mixed with unhealthy ingredients like oil and butter.
Swap out the potatoes for cauliflower. "It's great alternative since it mimics the consistency of potato when prepared in the same types of dishes such as mashed potatoes," says Warren. Cauliflower is a cruciferous vegetable, which are high-fiber and keep you fuller for longer.
Then, replace the mayo with low-fat Greek yogurt or even olive oil or mashed avocado, which are heart healthy fats, advises Glockner. Experiment with herbs and spices such as dill, chives, shallots, garlic, parsley, and tarragon and add lemon, mustard, vinegar, which are very low in calories. For more crunch, add other chopped veggies. And if you do decide to go with potatoes, lower the glycemic index by always serving it chilled. One study published in the European Journal of Clinical Nutrition found a 57 percent increase in resistant starch (the kind that helps with fat burning) after 24 hours of refrigeration.
Remember food safety is important during a tailgate, advises Glockner. Keep hot foods hot and cold foods cold to prevent foodborne illnesses.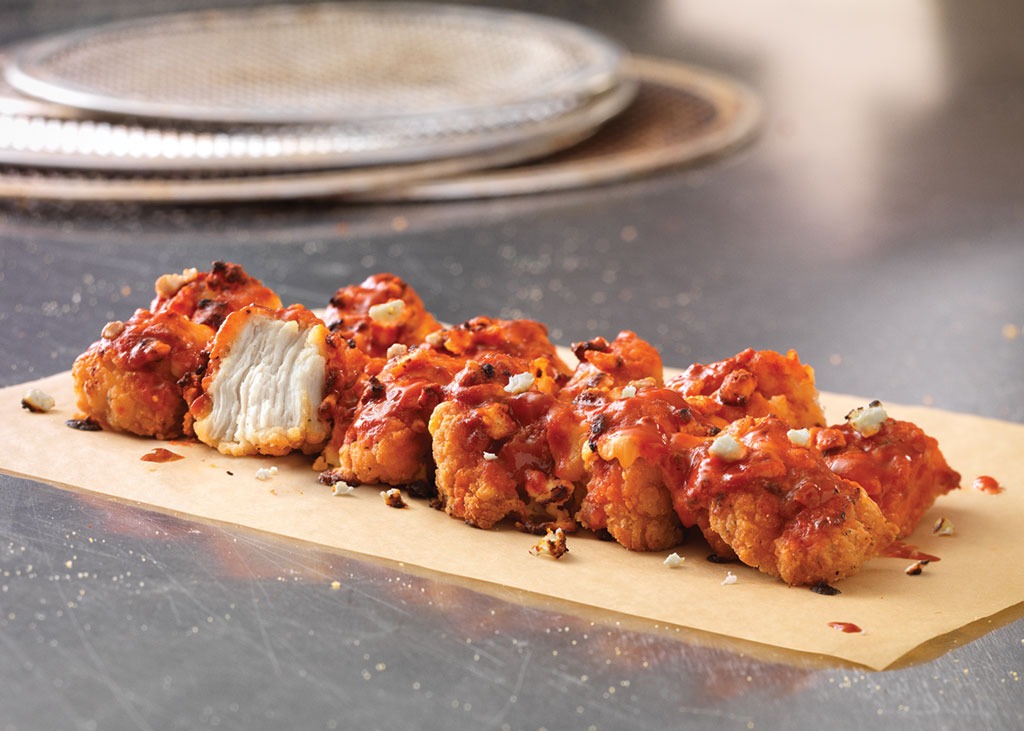 Chicken itself is a healthy source of lean protein, but buffalo wings are usually coated with breading, fried then served with ranch or blue cheese dressings, upping the fat and calorie count considerably.
Skip the breading, use a chicken breast and bake instead of fry to save on calories. Instead of the typical buffalo sauce, add a side of hot sauce like and serve with dips made with healthy Greek yogurt. Your best bet? Make finger-friendly grilled chicken or salmon kebabs with lots of veggies.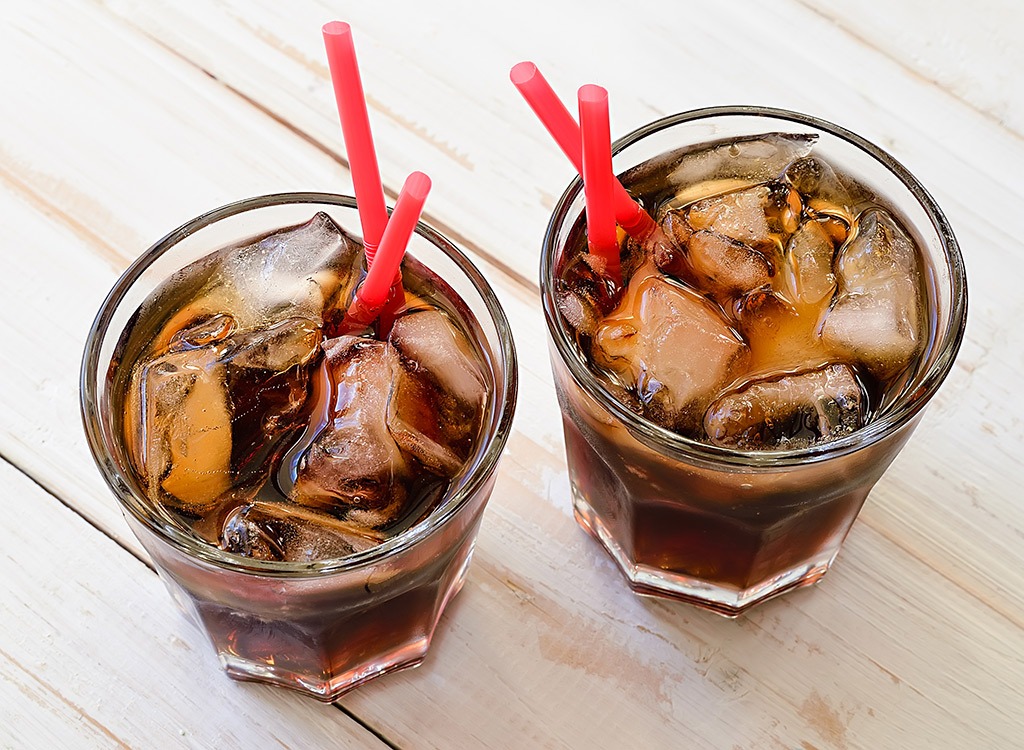 Sodas are loaded with sugar and offer excessive empty calories, which may lead to weight gain, obesity and even diabetes. "Filling up on these empty calories may replace eating nutrient dense foods," says Glockner. And forget diet soda: Studies have shown those who regularly drink diet soda have much larger waistlines than non-diet soda drinkers.
Add a splash of 100% fruit juice to water or sparkling water. "Sometimes, people choose soda for the bubbles," says Warren. "The fizzy consistency of flavored seltzer gives both the taste and texture you could be looking for, without all the added sugar or sweeteners." Just be sure it doesn't say artificial flavorings in the ingredients. Better yet: Stick with unsweetened ice tea or simple water infused with fresh fruits and vegetables.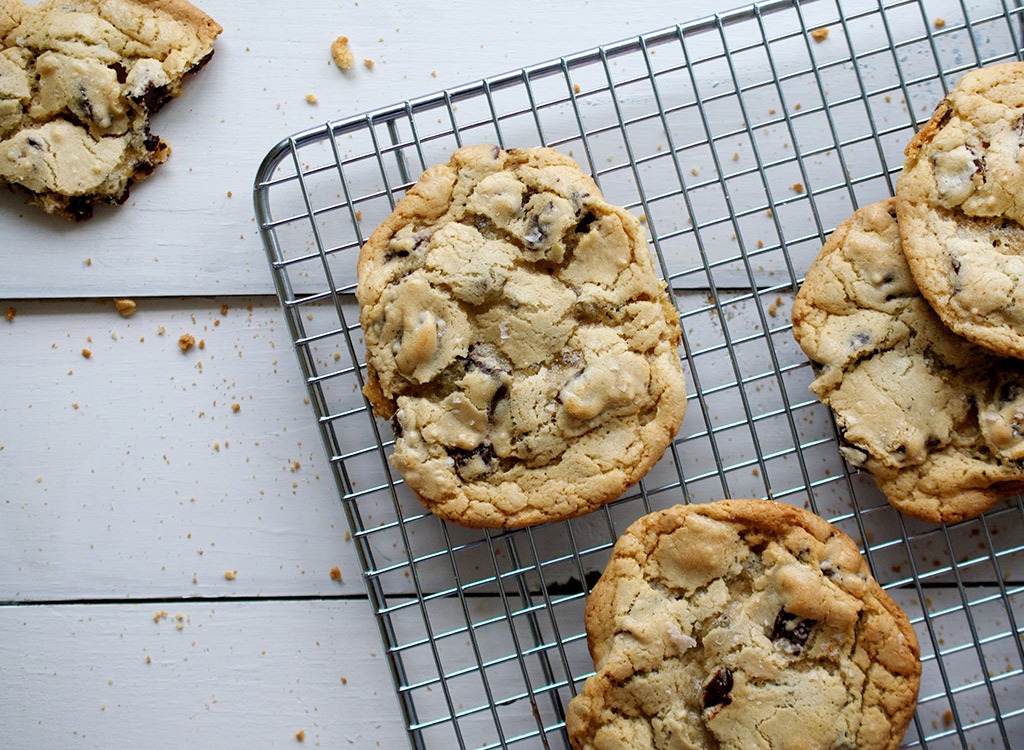 Cookies might be delicious, but like soda, they're usually high in calories, sugar and bad fats.
The best alternative would be cut-up fruits such as pineapple, watermelon, and berries. Try them raw or grilled on skewers. Or, make a fruit cookie using two slices of apple or pear with a nut butter in between the fruit slices. "Drizzle with dark chocolate, cinnamon, or unsweetened shredded coconut," adds Glockner. "Or indulge on a piece of dark chocolate."
Build your shopping list:
Rolling Rock
(12 fl oz)
130 calories, 9.8 g carbs, 4.5% alcohol
Guinness Extra Stout
(12 fl oz)
176 calories, 14 g carbs, 6% alcohol
Rolling Rock is crisp, refreshing, and surprisingly gentle in the calorie and carb departments. Guiness, on the other hand, is one of the highest calorie options out there.
Labatt Blue Light
(11.5 fl oz)
108 calories, 8 g carbs, 4% alcohol
Michelob Light
(12 fl oz) 123 calories, 9 g carbs, 4.1% alcohol
Michelob Light is one of the heaviest light beers in the cooler. In fact, a full-calories bottle of Guinness Draught has just two calories more. Labatt will save you 15 calories a beer, which adds up if you plan to down five or six over the course of the evening (not that we're suggesting that).
Domino's Artisan Italian Sausage & Pepper Trio
(One Size, 2 slices)
320 calories 14 g fat (5 g saturated) 660 mg sodium
Pizza Hut Italian Sausage & Red Onion Pan Pizza
(Medium, 2 slices)
540 calories 26 g fat (9 g saturated) 1,120 mg sodium
Pizza Hut's pie represents pizza's two great pitfalls: oversized crust and fatty meat. However, Domino's exceptional Artisan line relies on thin crusts and lean toppings, and with this particular pizza, the trio of flavor-dense peppers prevents the heavier sausage from overrunning the pie. It's decadent enough to satisfy a serious Super Bowl pizza craving, yet lean enough to eat on a regular basis.
Pizza Hut All American Traditional Hot Wings
(8 wings)
320 calories 20 g fat (6 g saturated) 1,160 mg sodium
Pizza Hut Garlic Parmesan Bone-Out Wings
(8 wings)
1,040 calories, 76 g fat (14 g saturated), 2,840 mg sodium
These freakish "bone-out" wings have more double the sodium and more than three times as many calories and fat as the Traditional Hot Wings. The winner here is pretty obvious.
Hebrew National 97% Fat Free Beef Franks
(1 frank, 45 g)
40 calories 1 g fat (0 g saturated) 520 mg sodium 6 g protein
Oscar Mayer Classic Light Beef Franks
(1 frank, 50 g)
60 calories 3.5 g fat (1.5 g saturated) 380 mg sodium 6 g protein
Hot dogs vary widely in terms of fat content, so it's important to flip the package and scan the nutritional panel. Case in point: You could eat three of the Hebrew National dogs and still not reach the fat load of Oscar Mayer's "light" franks.
Wholly Guacamole Guaca Salsa
(2 Tbsp, 30 g)
35 calories, 3 g fat (0 g saturated), 110 mg sodium
Mission Guacamole Flavored Dip
(2 Tbsp, 32 g)
30 calories 2 g fat (1 g saturated) 130 mg sodium
Avocados are the first ingredients on Wholly Guacamole's nutrition label. Mission Guacamole Flavored Dip however, is made mostly of water, oil, and cornstarch. Yuck!
Tostitos Salsa Con Queso Medium
(2 Tbsp, 34 g)
40 calories 2.5 g fat (1 g saturated) 280 mg sodium
Kraft Cheez Whiz Original Cheese Dip
(2 Tbsp, 33 g)
90 calories 7 g fat (1.5 g saturated) 440 mg sodium
Kraft's glowing orange goop is pure junk. Tostitos Salsa Con Queso on the other hand, is the real deal. With the nutritional perks of tomatoes and peppers, it beats straight cheese dip every time. Plus, you can eat more than twice as much for the same caloric punch.
Newmans Own Mild Salsa
(2 Tbsp 32 grams)
10 calories, 0 g fat, 65 mg sodium
Herdez Salsa Casera Mild
(2 Tbsp, 31 g)
5 calories, 0 g fat, 240 mg sodium
Combined with some salty chips, eating Herdez Salsa Casera salsa could dish out half the day's sodium. Newmans dip majorly slashes calories and salt.
Popchips Sea Salt & Vinegar
(~20 chips, 28 g)
120 calories, 3.5 g fat (0 g saturated), 250 mg sodium
Wise Salt & Vinegar Potato Chips
(~14 chips, 28 g)
150 calories 10 g fat (2.5 g saturated) 220 mg sodium
A lengthy, absorbent dip in the fryer and liberal use of salt are to blame for Wise's bleak bag. Opt for Popchips Salt & Pepper, instead. The crisps are neither fried nor baked—the potatoes "pop" with heat and pressure. It's delicious ingenuity.