11 Cheese Brands That Use the Highest Quality Ingredients
There's more to life than Kraft Singles—it's time to seek out a more elite slice.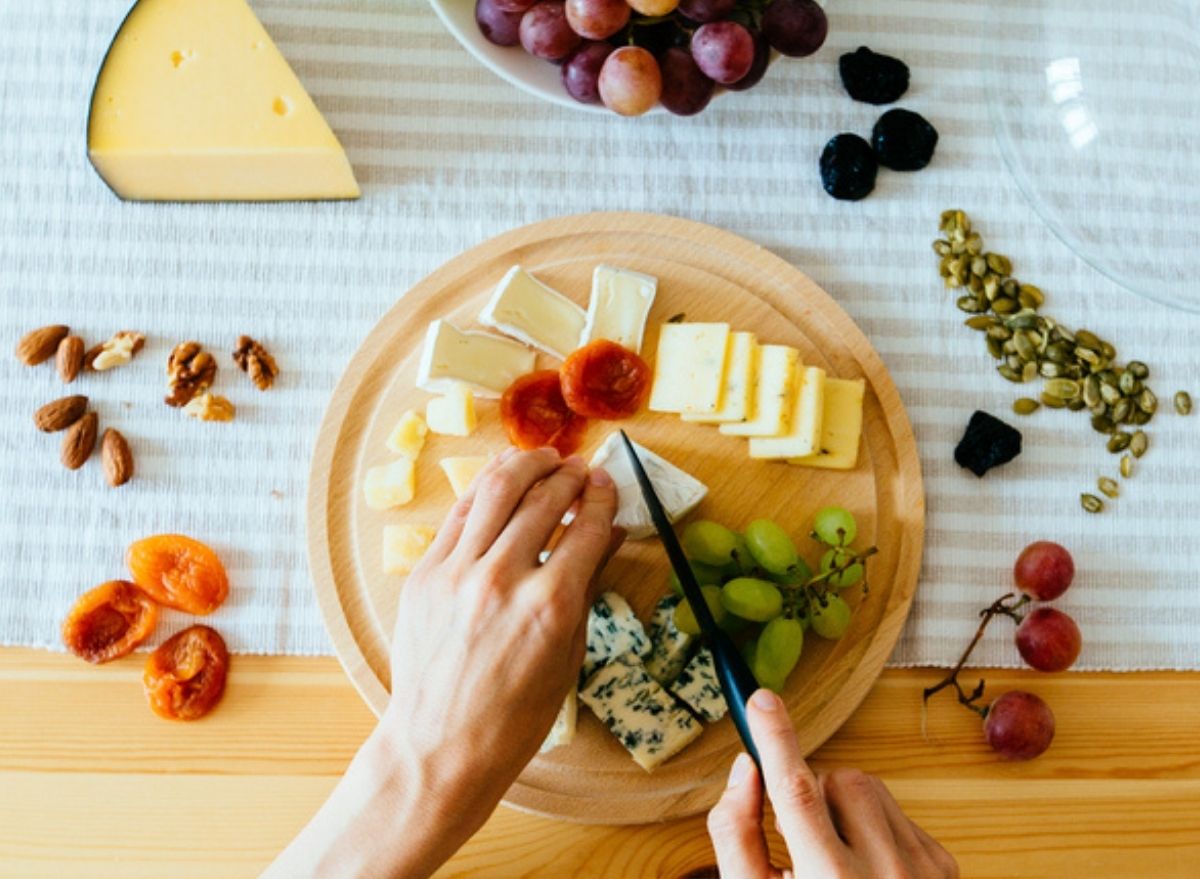 The product recommendations in this post are recommendations by the writer and/or expert(s) interviewed and do not contain affiliate links. Meaning: If you use these links to buy something, we will not earn a commission.
It's a beautiful thing when you can enjoy food that is both delicious and healthy. You probably don't think of cheese falling into this category, but you may be surprised. While it's true that some varieties have overly indulgent amounts of saturated fat, cheese can actually provide many nutrients—as long as you get it from the right source.
Overly processed, mass-produced commercial cheeses are usually more affordable for your wallet, but they come at a cost to your health. "More highly processed cheeses can be made with many more ingredients, including artificial [ones]," says Lauren Manaker, MS, RDN, author of The First Time Mom's Pregnancy Cookbook and Fueling Male Fertility. "People may not be consuming as many nutrients per bite if they are choosing a lower-quality cheese."
Dairy products with additives and fillers lack the nutritional profile of real 100% cheese. Synthetic growth hormones have been studied for their role in increasing the risk of cancer. When your favorite feta is instead cultivated from natural, organic ingredients derived from healthy animal sources, you can better reap the benefits of the protein, calcium, and other vitamins and minerals that cheese has to offer.
For example, when your dairy comes from grass-fed cows, according to health-minded grocer chain Natural Grocers, it contains more vitamins B2, B12, A, and D, as well as a higher ratio of brain-boosting omega-3 fats.
So, how should you pick your cheese at the grocery stores? Kathleen Serino, national manager of core curriculum for New York City-based specialty retailer Murray's Cheese, shares a few pro tips for reading the label on your dairy products:
The grass is greener: "Terms like 'grass-based', 'grass-fed', or 'pasture raised' are great indicators that the cheese will have wonderful flavors and aromas that are distinct and stand out from the rest. We see, with grass-based milk, a lot more beneficial microbes naturally present, which is better for us and better for the animal!" she says.
Fresh is best: "Another term you could look for on a label is 'farmstead', which means that the cheese is made on the same property where the animals are raised and milked. This ultimately means the fresh and delicate milk only travels a short distance to be made into delicious cheese."
The brands on this list have been hand-selected by experts for their quality—so stick to these options if you want to ensure you're getting the best for your next cheeseboard.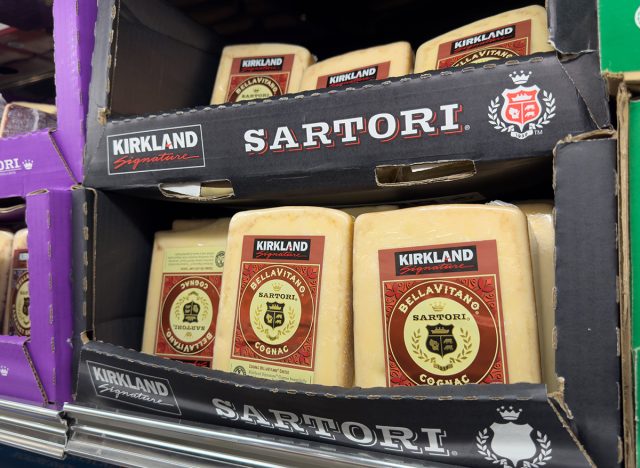 Sartori is a well-established Wisconsin cheesemaker with Italian roots, operating with a network of local, family-owned partner dairies who uphold natural, sustainable practices to produce their cow's milk cheeses.
"The cheesemaking industry in Wisconsin is serious business, and Sartori employs an elite group of certified Master Cheesemakers and [a] team of licensed cheesemakers to make artisan cheddars and Italian-inspired cheeses," Serino says.
She adds that Sartori is known for its proprietary blends of starters and cultures that ferment the milk for cheesemaking. BellaVitano, an original cheese the company introduced in 2008, comes in varieties like Merlot, Espresso, Tennessee Whiskey, and "begins like a Parmesan and ends with hints of melted butter," according to its site. The company's vast array of cheeses is available at most grocery stores.
The Wisconsin-based company puts care into the healthfulness of its cheese offerings, with sustainably sourced, local, pasture-raised milk from farmers who avoid toxic pesticides, GMOs, synthetic hormones, and antibiotics. "The brand leans on small organic family farms, and the resulting cheese quality is superb," says Manaker. You can find its cheese blocks, shredded, sliced, and whole, at a variety of natural grocery stores.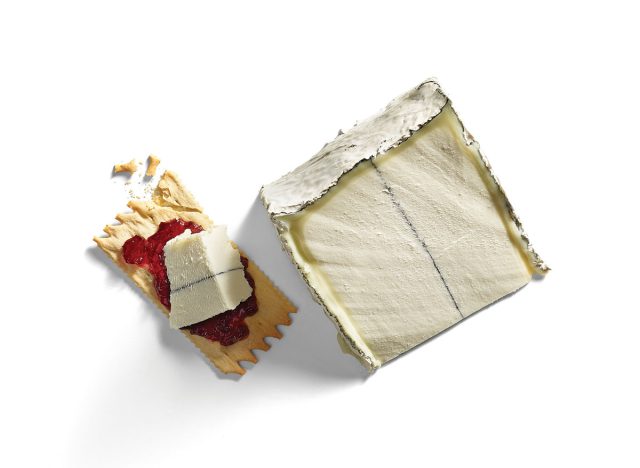 Sometimes you want to change up your diet, and switching it up from traditional cow's milk-based options to goat cheese can provide you with different minerals and vitamins, like vitamin B2, copper, and selenium. It also may be easier to digest for some than cheese from cow's milk.
If you're curious about goat cheese, try Cypress Grove. The goat milk creates a softer texture, says Manaker, and the brand's cheeses pass her nutrition check. "They use quality ingredients and interesting additions (like lavender!) for certain varieties."
The California creamery's goats have access to a pasture and are fed a balanced diet with grain mixtures formulated with alfalfa and Timothy hay. They are also free of hormones and detectable antibiotics.
"The Cypress Grove dairy is humane certified, and they work with other humane certified goat dairies as well. It's a voluntary certification that dairies may pursue and maintain, in addition to organic certification," says Serino. "Northern California is one of those perfect settings for a goat, and a great place to churn out delicious, artisanal goat cheese. Happy goats make delicious cheese!"
Find the label at stores like Whole Foods Market or Mariano's. It can also be located seasonally at Costco.
The Irish dairy brand Kerrygold gained popularity in American grocers for its rich-tasting Irish butter, and it also sells cheese from its award-winning creamery. In fact, Kerrygold's Aged Cheddar is one of the best cheeses we found at the grocery store. "This brand may be best-known for their butter, but they also have an impressive lineup of cheeses too," says Manaker. "All of their cheeses are made from grass-fed cows, and they are free from anything artificial."
The company sets itself apart with its high standards for animal welfare and milk quality, as well as partnerships with local cooperatives, resulting in superb cheeses. "Kerrygold is a leader among the dairy industry in Ireland, focusing on grass-fed milk and dairy products," notes Serino. "These cows graze outdoors on lush green pastures of Ireland for most of the year."
At this dairy in Pleasant Ridge, Wisconsin, quality takes precedence over quantity. "Uplands Cheese is a perfect example of a farmstead creamery," says Serino. "Only two cheeses are made here seasonally with grass-based milk. You are in luck if you have found these cheeses!"
Because Uplands Cheese's production follows its cows' natural feeding patterns, the brand's award-winning Pleasant Ridge Reserve is only made from May to October, but it's available year-round. You can also find its Rush Creek Reserve in the autumn months at cheese shops across the country—though you may need to take an extra trip to track down your nearest location and try it for yourself.
This creamery is a small operation with some big flavors. Beehive Cheese sources local milk from a single nearby dairy, which feeds cows pasture grass year-round and follows sustainable practices to maintain its own farm. The business is also B Corporation certified, which means it's third-party verified for upholding standards that support the community and environment.
"Beehive Cheese in Utah is an amazing cheese producer," says Serino. Its unique process includes adding some non-traditional twists to the dairy. "Given its dry climate, Beehive vacuum seals its cheese early in the aging process. This allows its unique seasonings to penetrate the cheese and results in exciting flavors like lavender and coffee, or Earl Grey tea."
Whole Foods sells Barely Buzzed, a wedge infused with espresso and lavender, at select locations, and Trader Joe's has been known to carry its Promontory cheese on limited occasions.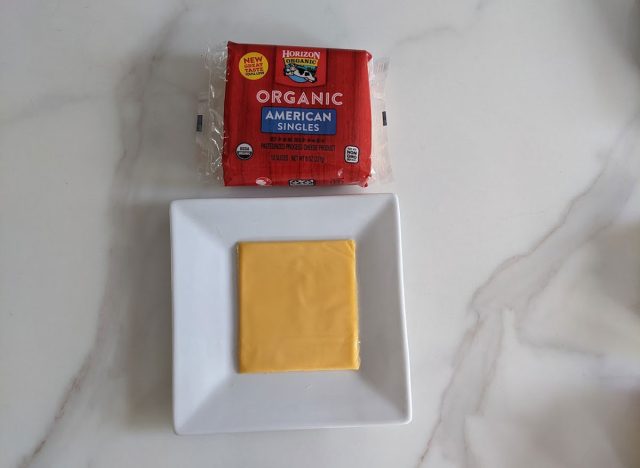 Horizon Organic stocks more milk products than cheese, but the all-organic brand sells one high-quality cheese option for kids (and adults) to enjoy on the go. "The mozzarella string cheese is certified organic and provides a whopping seven grams of protein per serving," says Manaker. "The cows used to make this cheese strictly eat an all-organic, non-GMO diet, and they are not treated with antibiotics or added growth hormones."
As of 2018, the company became a certified B Corporation, so if you look for this seal of approval when it comes to environmentally-conscious cheese, Horizon Organic has it.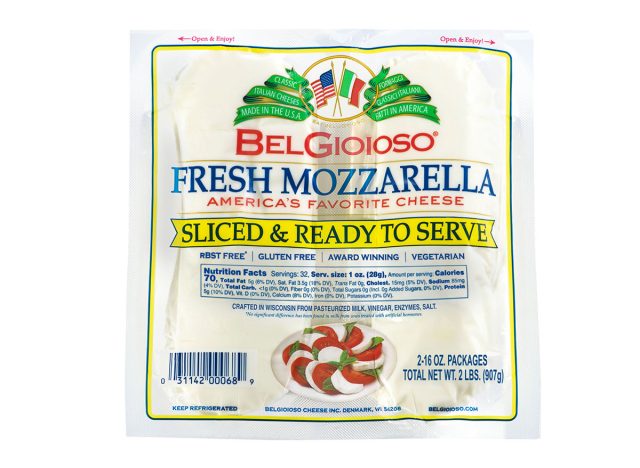 6254a4d1642c605c54bf1cab17d50f1e
You've probably seen this Italian-inspired cheese in supermarkets all over the country. BelGioioso produces well-known, delicious cheeses with Wisconsin milk, like fresh Mozzarella and nutty Parmesan. The company provides transparency to its process and standards for staying hormone- and antibiotic-free, and though not organic, the quality ingredients that it uses make these cheeses more health-minded.
"BelGioioso is a family-owned business celebrating Italian deliciousness through simplicity. Cheeses made in Wisconsin are held to high standards, given this is America's Dairyland," says Serino. "When you taste BelGioioso mozzarella, for example, the flavor of the milk shines through; it's not too salty and has a slightly cooked milk taste. It is fantastic."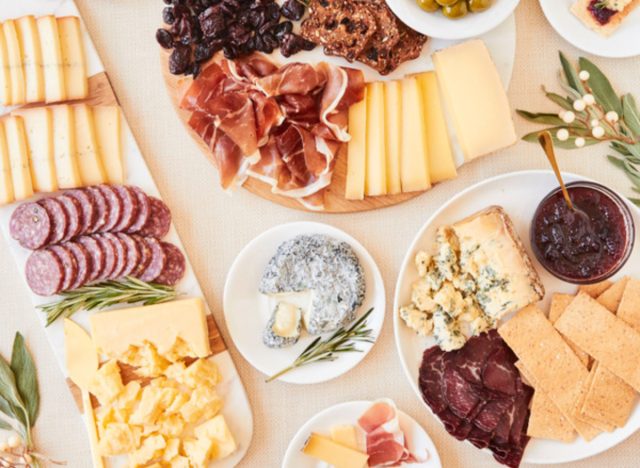 She may be biased, but Serino would be remiss to not mention the high-quality offerings from her own place of business: Murray's Cheese. If you're not in the Big Apple, however, you can still peruse the brand's selection across over 1,000 Murray's Cheese Shop locations, which you can find inside certain Kroger stores.
"Murray's private label cheeses stand for the utmost quality, respect for the land and animal, and honor ancient recipes such as Aged Manchego, Cave Aged Gruyere, and Parmigiano Reggiano," says Serino.
For great tasting cheese with natural ingredients at a more affordable price point, look no further than this Kroger private label, Simple Truth, which has added hundreds of healthier products to store shelves for over a decade. "Because our customers are interested in cleaner labels, Kroger is committed to meeting those needs through its offerings here," says Serino.
Wherever you can find a Kroger location, you can choose from a range of prepared cheeses, like Parmesan, Colby Jack, Cheddar, Mozzarella, and Pepper Jack. "Simple Truth certified organic options are produced by certified organic growers and handlers," says Manaker. "These cheeses are simply high-quality and delicious."
You can find a few popular types of sliced cheese under this name–American, Mild Cheddar, Monterey Jack, Muenster, or Provolone–and all have a short ingredient list with just the essentials. Applegate's organic cheese line is sold in stores nationwide.
"This cheese is made from pasture-raised cows raised on independent farms in the Midwest," notes Manaker. "The cows are humanely raised and never given antibiotics or growth hormones, and the cheese is free from anything artificial."
Sarah Wong
Sarah studied at Northwestern University, where she received a bachelor's degree in computer science and experimented with mixing tech and journalism.
Read more about Sarah
Sources referenced in this article