This Low-Cost Grocery Store Is the Fastest-Growing in the U.S.
This is according to a "Hot 100 Retailers" ranking of the fastest-growing retailers in the U.S.
The National Retail Federation and Kantar have released their list of the Hot 100 Retailers for 2019, and for the second year in a row, one Germany-based low-cost supermarket tops the list.  The ranking looks at companies with domestic sales of over $300 million in one year, and Lidl is number one once again!
They are a company that saw huge growth between 2018 and 2019 — in fact, sales rose 69% during that time, according to Supermarket News. The chain recently opened new locations in New York on Long Island, adding to their over 100 locations.
"Lidl entered the U.S. market three years ago, served by a lone warehouse in Fredericksburg, Va. It now has three warehouses with a fourth in the works, to be located in Georgia with no target date yet for opening," a report released with the rankings says.
But there were other grocery stores that finished in the top 20. Here they are: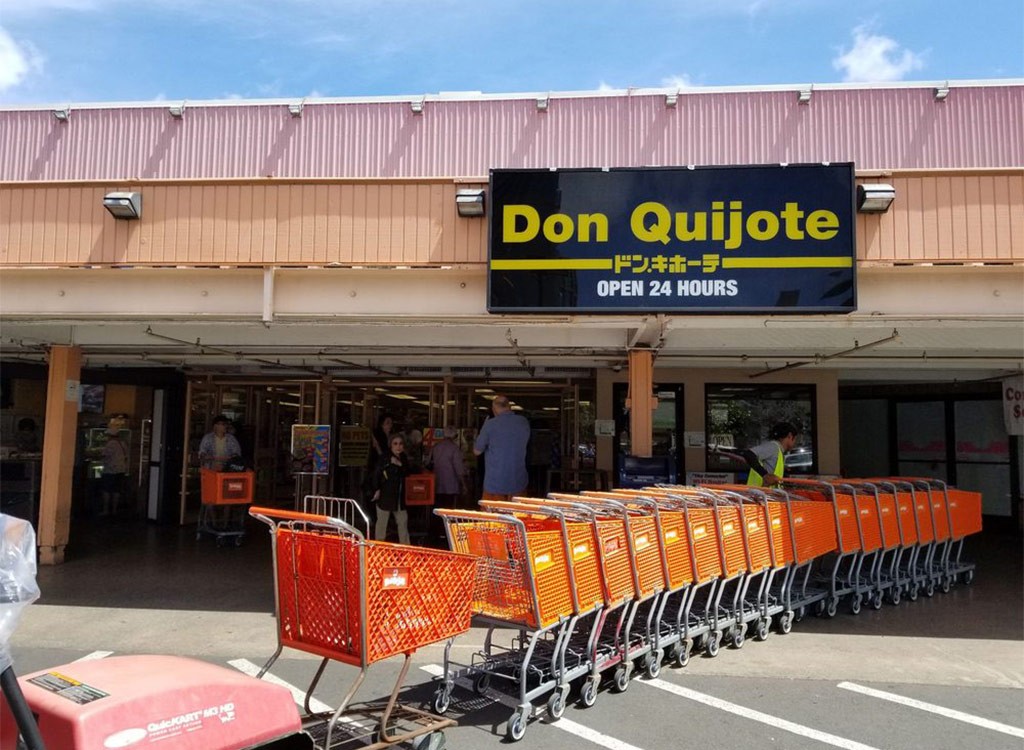 This Japan-based chain saw a 24% sales increase last year making it number four on the Hot 100 Retailers. The company purchased the Marukai brand in 2013. Three Don Quijote stores are located in Hawaii, while several Marukai locations are in California.
"Our company stores were named after the hero in Miguel de Cervantes novel, whose style corresponds to ourselves defying unfair restrictions and regularity, bravely and aggressively offering challenges to the conventional retail industry," the Don Quijote website says.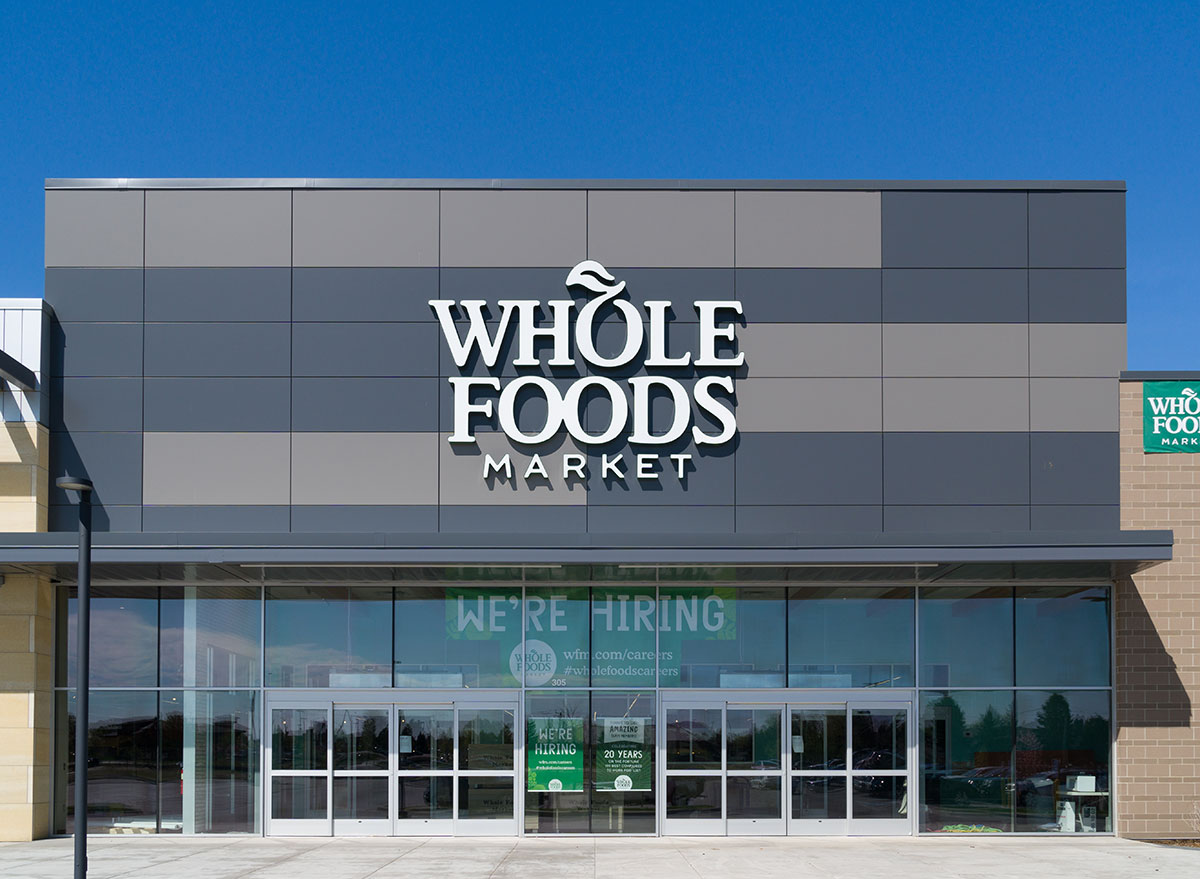 The retail giant owns Whole Foods and saw a 21% sales increase from 2018 to 2019. Although it is number five on the Hot 100 Retailers list, the company brought in $11.59 billion in revenue, according to Statista. That is $10 billion more than in 2018.
If you're headed to shop in-person soon, here are 7 Major Changes to Expect at Whole Foods Moving Forward.
The free shipping on orders of $79 or more enticed a lot of people in 2019, and Boxed.com just shy of the top five on the Hot 100 Retailers list. Their 20% sales increase rivaled Amazon's, and the everyday low prices of wholesale products rival Costco, Sam's Club, and more.
Before you place your next order read up on the 5 Myths About Online Grocery Shopping You Need to Stop Believing.
This grocery chain has nearly 80 locations and saw $1.48 billion in sales last year, making it number nine on the list.
"The stores have a number of nameplates, including Coborn's, Cash Wise Foods, Marketplace Foods and Hornbacher's," the report says. "This last was added two years ago when Coborn's acquired eight locations from the former Supervalu operation that had been taken over by United Natural Foods Inc. Coborn's also runs a central bakery and a dry cleaning plant to support its stores."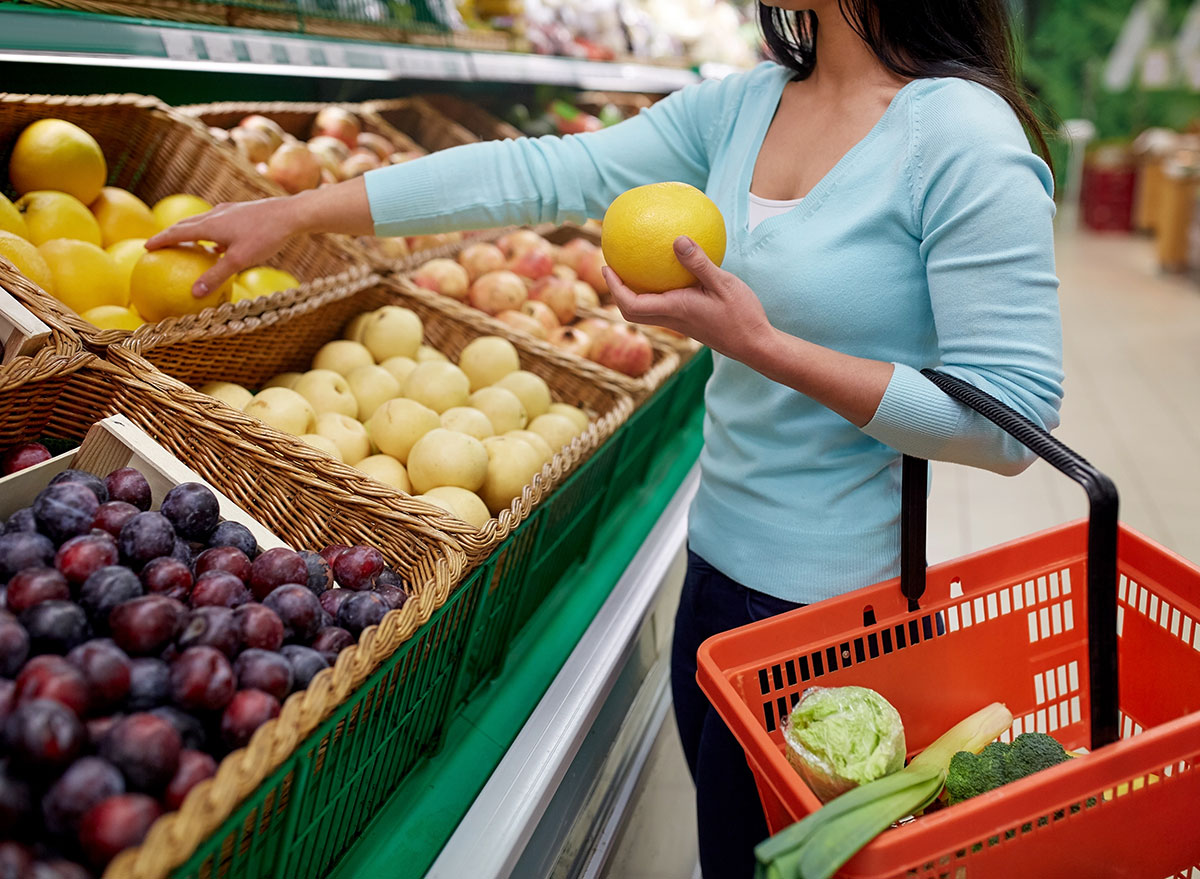 Grocery Outlet is known for its low costs, and perhaps that's why they are 15th on the Hot 100 Retailers list. They currently have 350 locations along the West Coast in California, Nevada, Idaho, Oregon, and Washington. But there are also 19 stores in Pennsylvania.6254a4d1642c605c54bf1cab17d50f1e
Despite low prices at some places, this is The Real Reason Your Grocery Bill Continues to Skyrocket.
This online food retailer is the final grocery store in the top 20 of the Hot 100 Retailers List. It started in 1999 but saw sales rise quite a bit ten years later. And that trend may continue into 2020, as sales are up 60% already because of the coronavirus pandemic, according to MarketWatch.
Amanda McDonald
Amanda has a master's degree in journalism from Northwestern University and a bachelor's degree in digital journalism from Loyola University Chicago.
Read more about Amanda