How to Grill Burgers Perfectly
There are burgers, and then there are burgers, those juicy, beefy objects of our desire that linger around on our taste buds and our memories long after we've devoured them.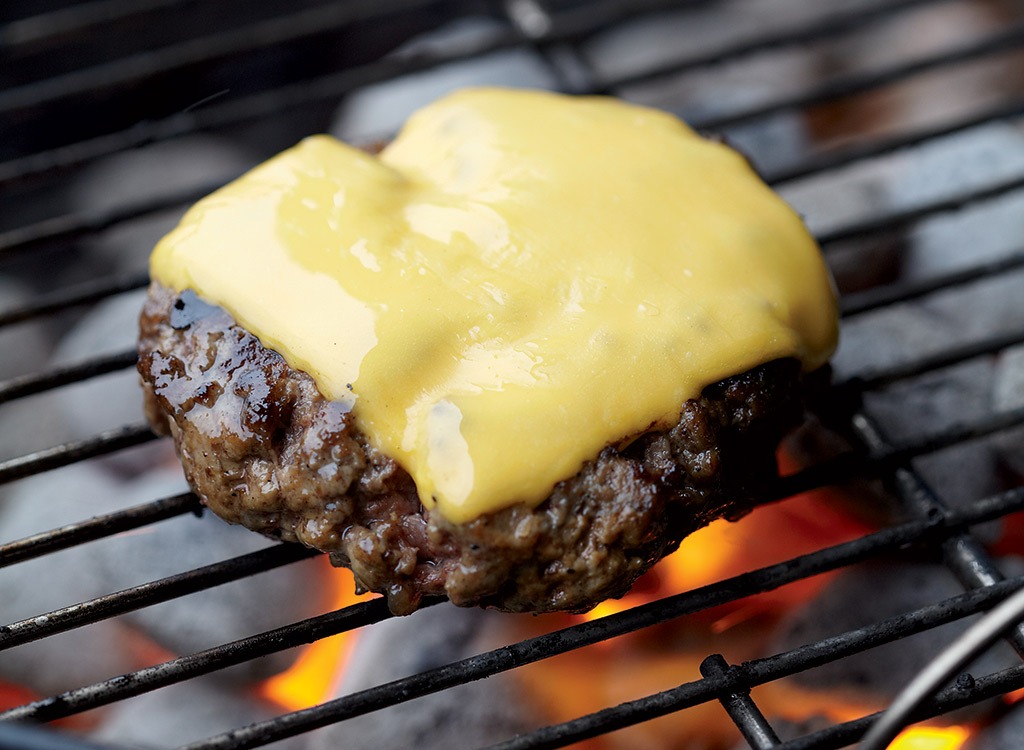 What follows is the formula to ensure every burger you grill falls into the second camp. Use these tips and techniques for the burger recipe below, and for all the burgers you make from this day forward and you'll always get that "What was in those burgers?!" reaction from your family, friends and cookout guests.
Use the Freshest Ground Beef
Ideally, that means grinding your own at home. If you have a KitchenAid mixer, you can buy a grinding attachment ($38), one of the greatest investments a burger hound can make. Make sure both the attachment and the beef are very cold before grinding on the coarsest setting. The easy alternative to grinding at home is asking the butcher to do it for you at the store. Purchase a whole chunk of brisket (or, failing that, chuck or sirloin) and ask him to grind it and wrap it up.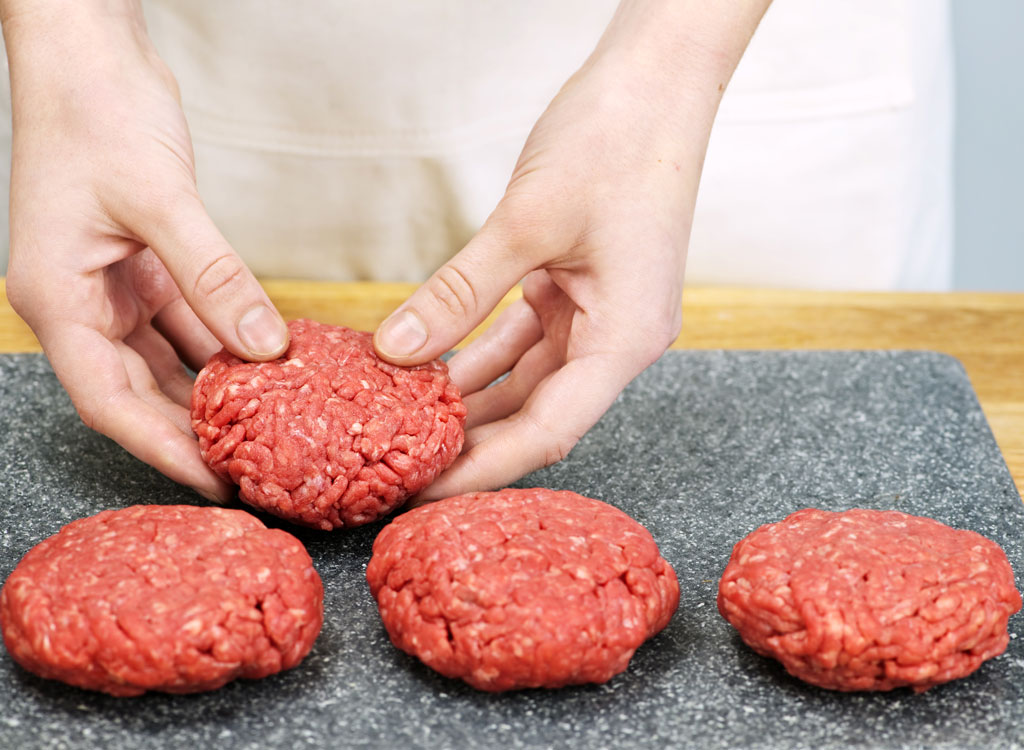 The worst thing you can do to a burger, besides overcook it, is overpack it. No kneading, massaging, punching, or hardpacking necessary. Bring the meat loosely together, just enough to hold its shape, and leave it at that.
Salt the meat before you form the patties and the sodium chloride will work to break down protein strands, creating a dense texture closer to sausage than the loose, tender ideal you're looking for. Always salt your burgers seconds—not minutes—before grilling.
Cook the Patties Over a Steady Heat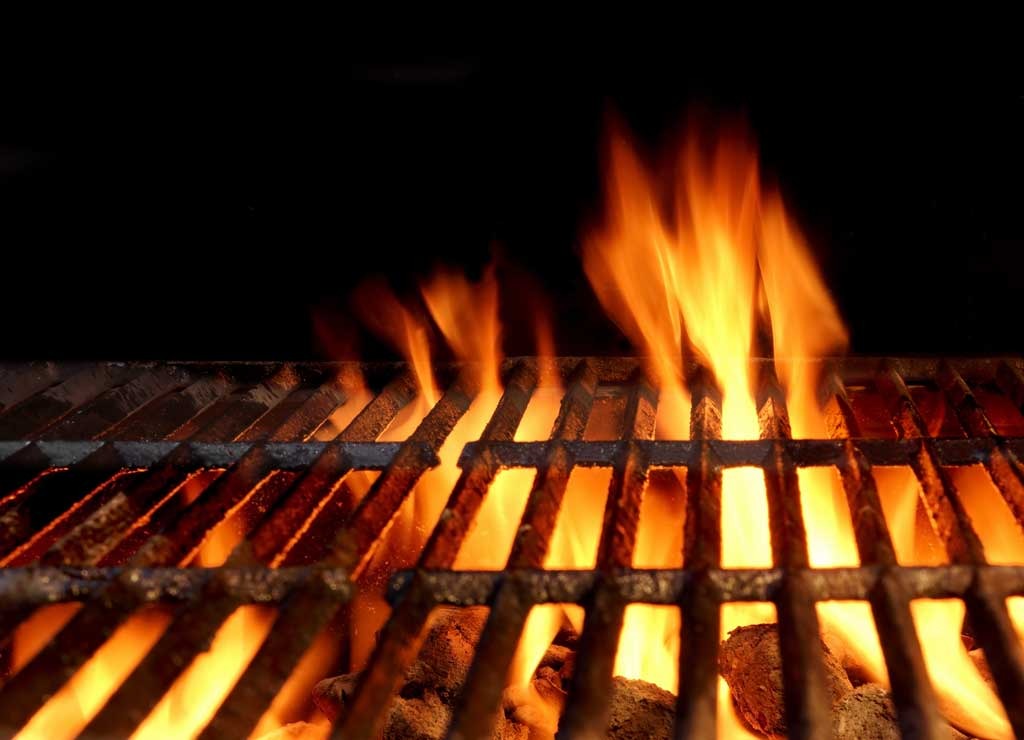 After testing a dozen different cooking methods, we came up with one clear path to juicy, medium-rare results: Form the patties and let them sit at room temperature for 15 minutes before cooking; in our tests, allowing the temperature of the chilled meat to rise made for more even cooking results. After 15 minutes, cook the burgers, with the lid up, over a medium flame—enough heat to give the patties a nice char, but not so much that you cook the outside before the center of the burger reaches a perfect pink.
Recipe for the Perfect Burger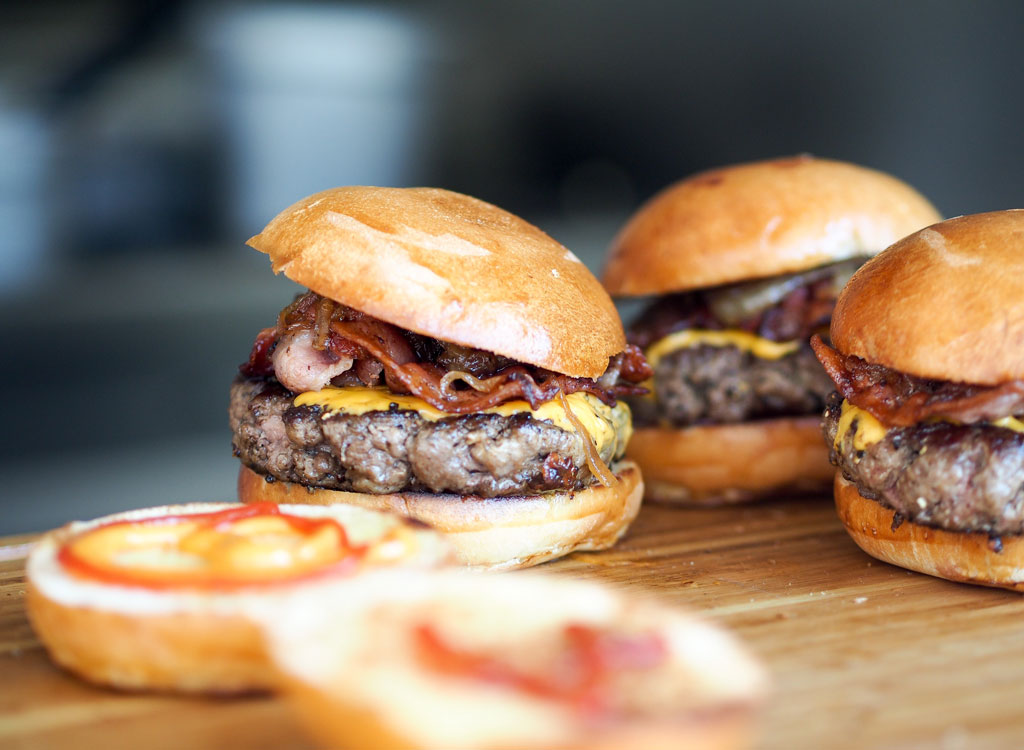 6254a4d1642c605c54bf1cab17d50f1e
1 lb freshly ground brisket
Salt and black pepper to taste
4 slices American cheese
4 potato buns, lightly toasted
1 large, very ripe tomato
1 yellow onion, thinly sliced
Lettuce
Sliced pickles
How to Make It
STEP 1: Form the beef into four equal patties, being careful not to overwork the meat. Allow the meat to sit at room temperature for at least 15 minutes before cooking (about as much time as it takes for the grill to heat up).
STEP 2: Preheat a grill or grill pan over medium heat. Just before cooking, season the burgers all over with salt and pepper. Place on the grill and cook for 4 minutes, until light grill marks have developed. Flip the patties, cover with the cheese, and continue grilling for 3 to 4 minutes, until the center of a burger feels firm but yielding, like a Nerf football, and an instant-read thermometer inserted in the thickest part of a burger registers 135 degrees F.
STEP 3: Serve the burgers on the buns with tomato, onion, lettuce, pickles, and any other condiments you like. Makes 4 servings.
Eat This, Not That!
Inspired by The New York Times best-selling book series, Eat This, Not That! is a brand that's comprised of an award-winning team of journalists and board-certified experts, doctors, nutritionists, chefs, personal trainers, and dietitians who work together to bring you accurate, timely, informative, and actionable content on food, nutrition, dieting, weight loss, health, wellness, and more.
Read more about Eat This