25 Low-Calorie Desserts to Buy Under 150 Calories
Yes, you CAN have dessert every day! Here are a few options to keep your dessert low calorie.
While it may seem counterintuitive to eat dessert when you're trying to lose weight, eating dessert can actually help you stay on track! Instead of completely depriving yourself of a food you love, having low-calorie desserts that are portioned out for you can help you stay motivated to keep up with your health goals—and stay within your calorie limit!
"Incorporating dessert daily or a few times a week if it's something you enjoy can actually help you stay on track with your dietary goals," says registered dietitian Maryann Walsh, MFN, RD, CDE. "No matter what sort of way of eating you may follow (counting calories, low carb, low fat, etc. etc.), if you enjoy having dessert or a sweet treat, you can absolutely enjoy on a regular basis, even daily!"
However, this doesn't mean you always have to choose the "healthiest" option. Unless, of course, that is what you desire to have. But for some, having dessert means enjoying a decadent, sugary treat they love.
"If you want to enjoy decadent, full-fat, full-sugar desserts or treats, the key is to practice portion control, usually mindfully enjoying a small piece or a few bites of something decadent is all it takes to get the experience," Walsh tells us.
So the question is: what kind of dessert are you craving? If you portion it out and include it in your health goals, you can have it every day. It's just a matter of choosing the type of dessert that is worth it to you.
"There are so many options available, so you can surely find something that is a good fit. And by not depriving yourself you are less likely to overindulge in sweet treats and desserts on weekends and special occasions," explains Walsh.
Here are 25 low-calorie desserts to buy, all under 150 calories!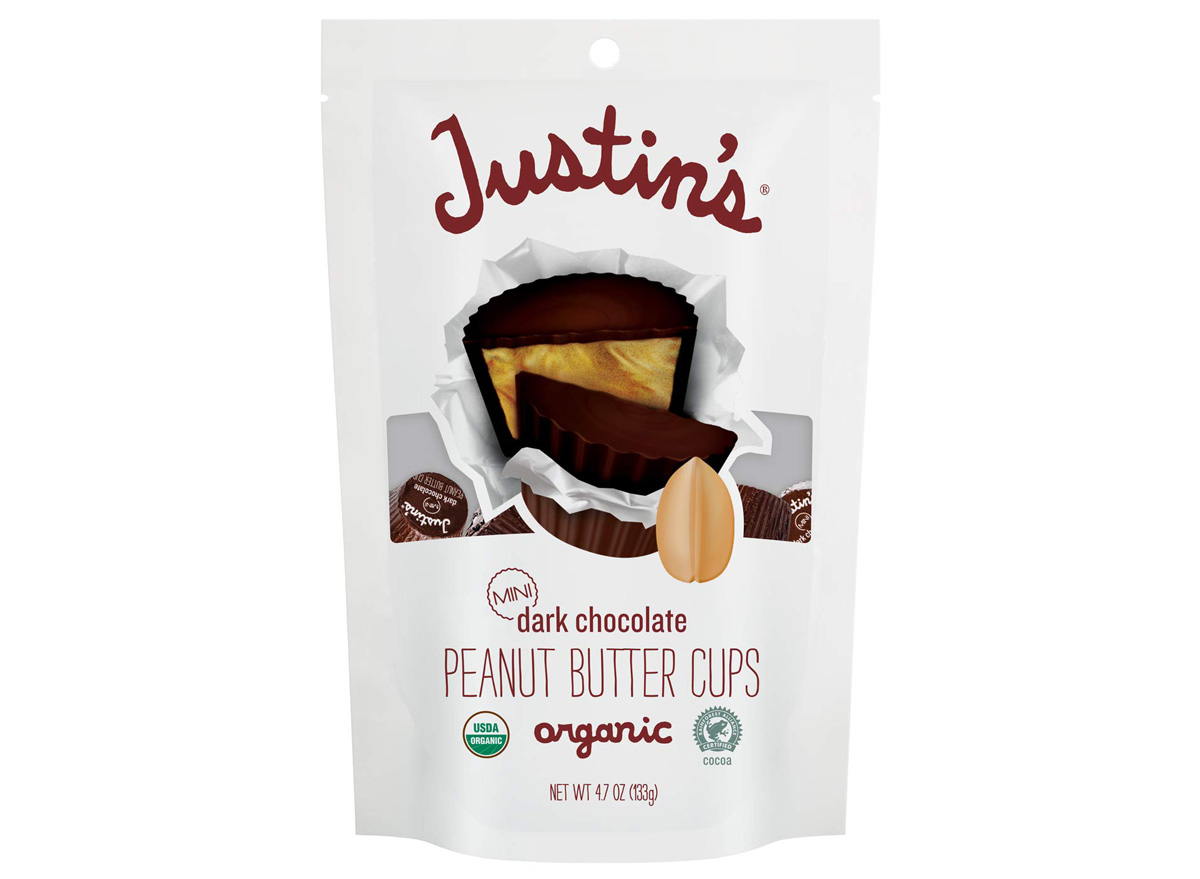 Looking for a little treat to enjoy by your desk? Snag a bag of these Justin's Mini Peanut Butter Cups, and enjoy a small treat when that afternoon sugar craving hits for less than 80 calories per cup.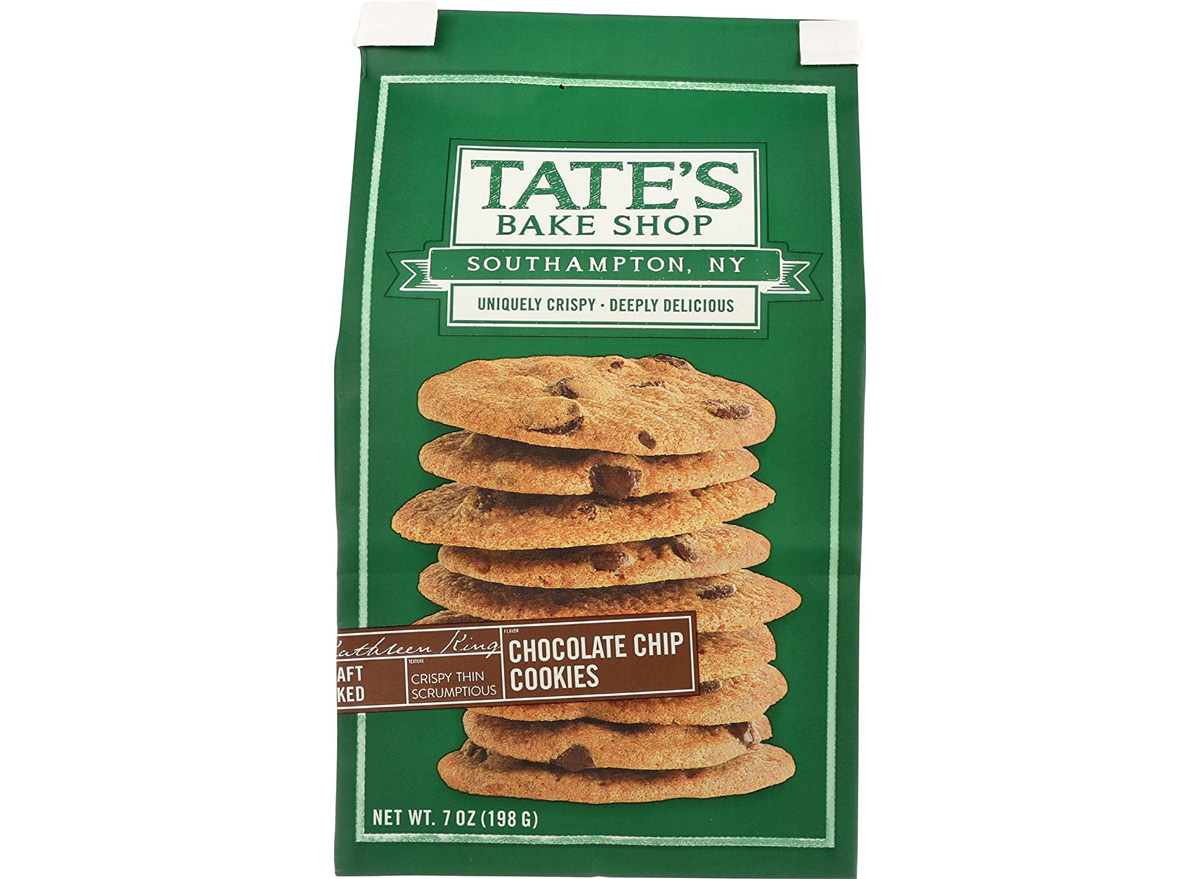 Are you on team crunchy? Enjoy two of these crunchy, thin chocolate chip cookies for just 140 calories. Not a fan of chocolate chip? Tate's also makes Coconut Crisp, Oatmeal Raisin, Butter Crunch, and White Chocolate Macadamia Nut. They even have gluten-free options!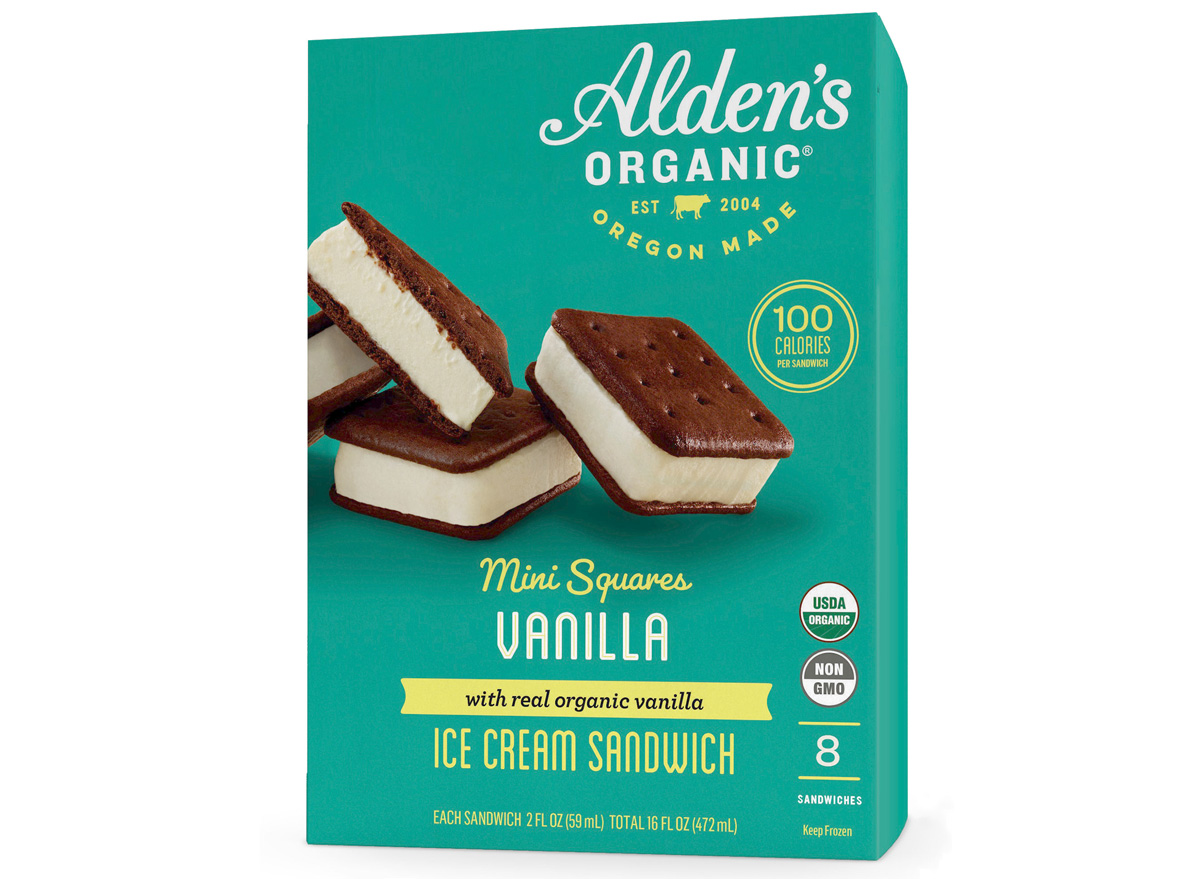 Not a fan of the "light" ice cream trend? Bring back one of your former childhood favorites by snagging a box of these ice cream sandwiches! Each sandwich—made with 100% real organic vanilla ice cream—is 100 calories each, just enough to get nostalgic over hot summer days running after the ice cream truck.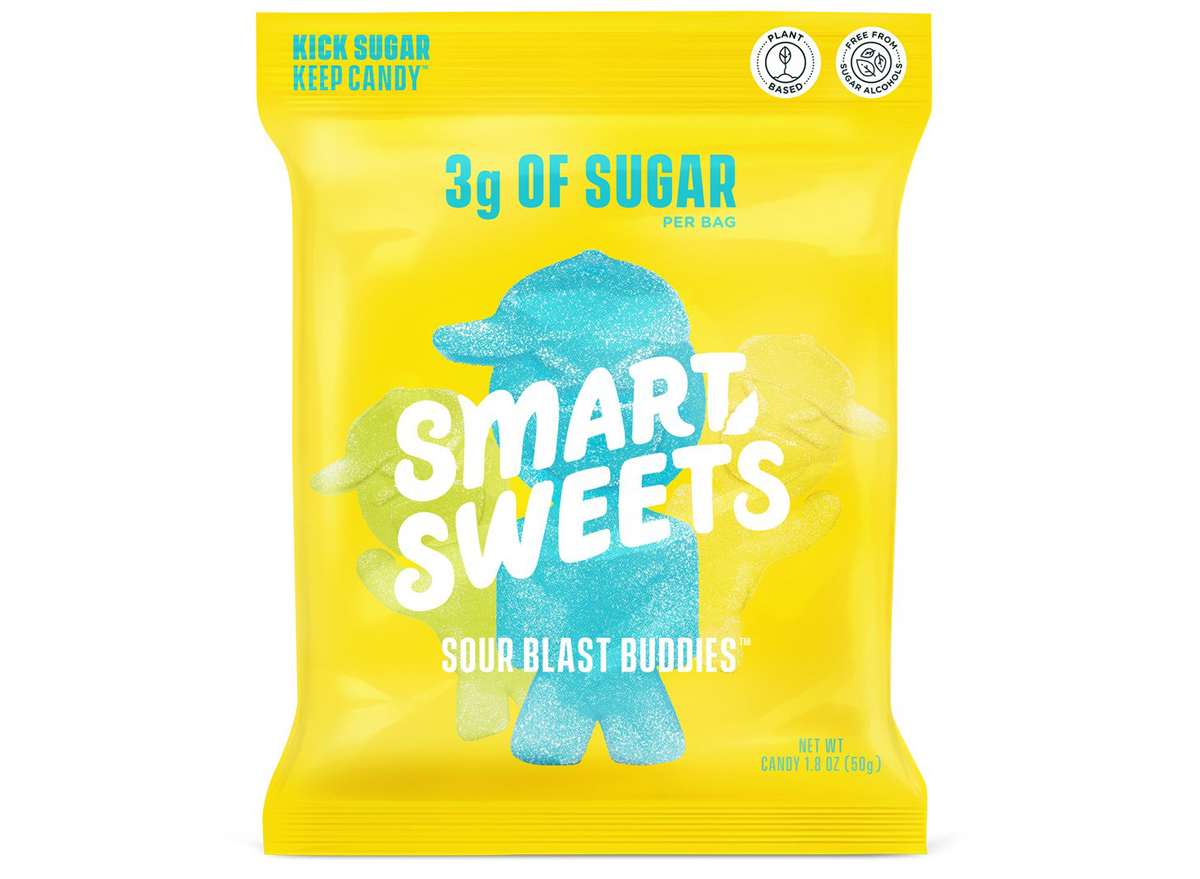 Are you a huge fan of Sour Patch, but don't want to ruin your calorie count on dessert? SmartSweets will satisfy that craving—and with only 3 grams of sugar! Each pack ranges from 80 to 90 calories for the entire bag. Grab a few packs to have some low-calorie desserts on hand!
Are you a huge fan of Greek yogurt? You are going to love these bars! Yasso frozen Greek yogurt makes a variety of dessert bars that are 100 calories each. Enjoy Mint Chocolate Chip, Chocolate Chip Cookie Dough, Sea Salt Caramel, and Coffee Chocolate Chip. Or if you would rather a classic Chocolate Fudge, you can snag a box for just 80 calories per bar.
You'll never crave a lemon bar again after you have a pack of these lemon bliss yogurt-covered almonds from SkinnyDipped. They're tart, tangy, crunchy, and satisfying, all in one 80-calorie bag.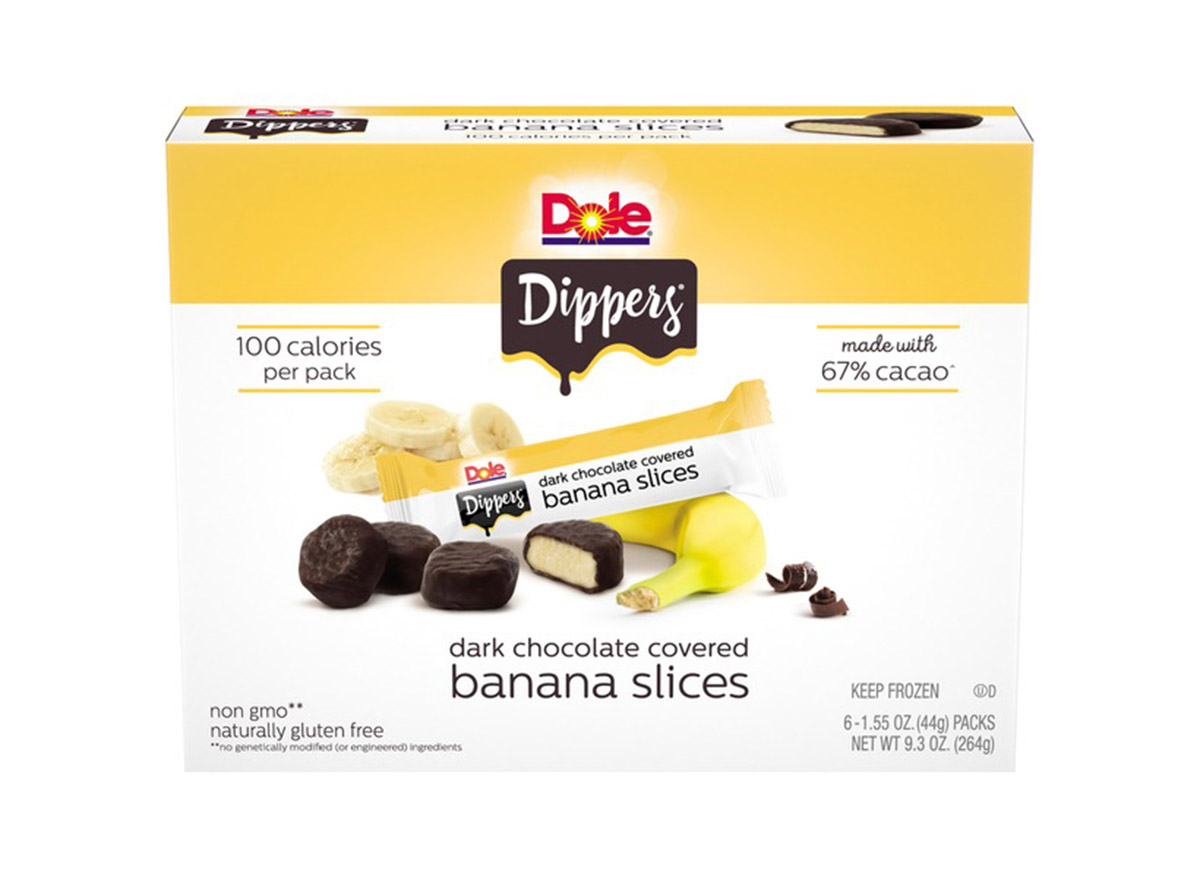 Don't feel like making a batch of chocolate-covered bananas? Snag a package of Dole Dippers instead! "For those who enjoy a little bit more volume in their dessert, there are great options like Dole Dippers, which are banana bites covered in dark chocolate," said Walsh. "They come in portion-controlled pouches to take the guesswork out of how much to eat."
Dole Dippers also offers bags of Chocolate Covered Strawberries for just 60 calories per pouch. Both are great low-calorie desserts to have when a craving hits!
Looking for a bowl of ice cream that fits a low-carb, keto diet? Breyer's CarbSmart frozen dessert tubs (and bars) are a great option for you. Enjoy a 1/2 cup serving for just 120 calories. "Frozen desserts, like Breyers CarbSmart, give you the creamy taste of ice cream, but with less sugar and calories per serving," said Walsh. For extra portion control, this ice cream also comes in a 60-calorie bar form.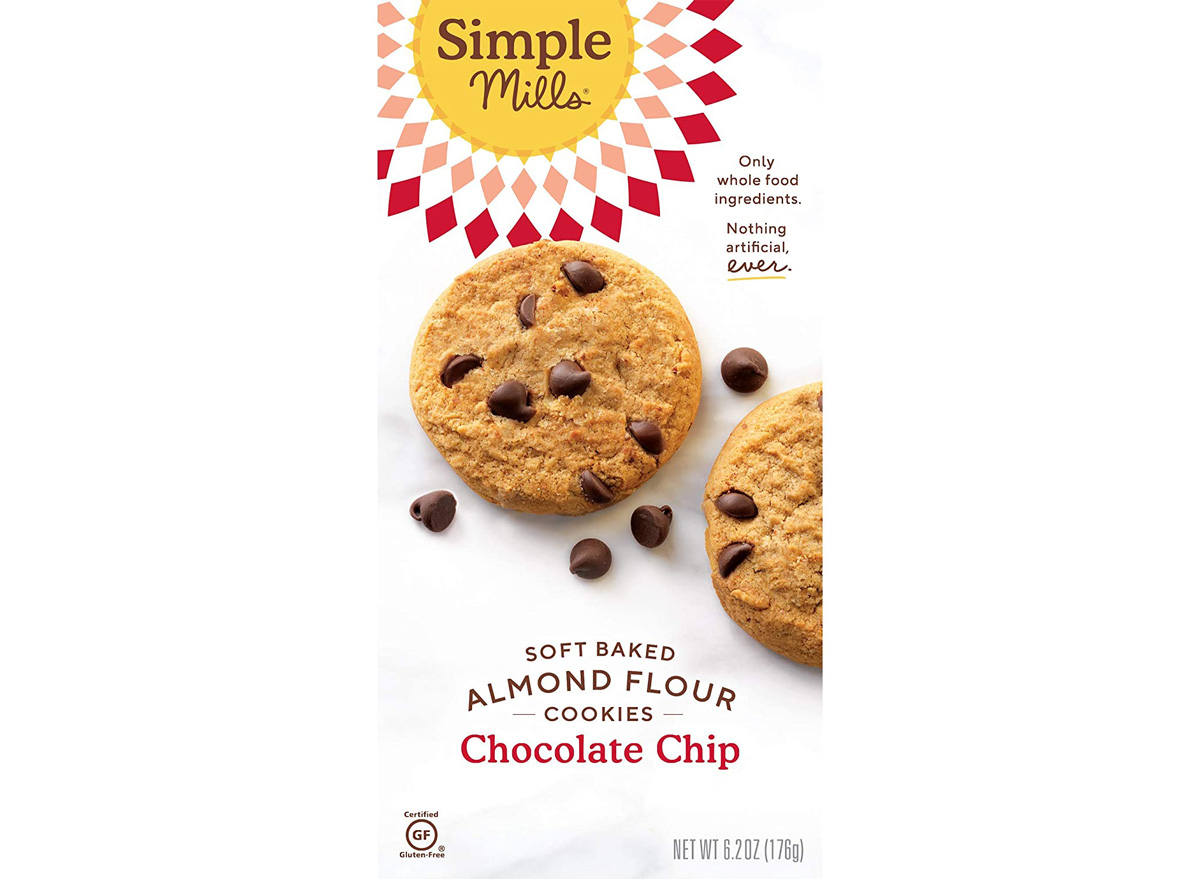 Don't have time to whip up a batch of chocolate chip cookies yourself? Snag one of these low-sugar, low-carb Simple Mills cookies, which are only 110 calories each! Unlike your typical cookie that features white flour, Simple Mills uses an almond flour base, which brings the carb count down, meaning you'll feel more satisfied after eating a cookie and less likely to reach your hand in for another.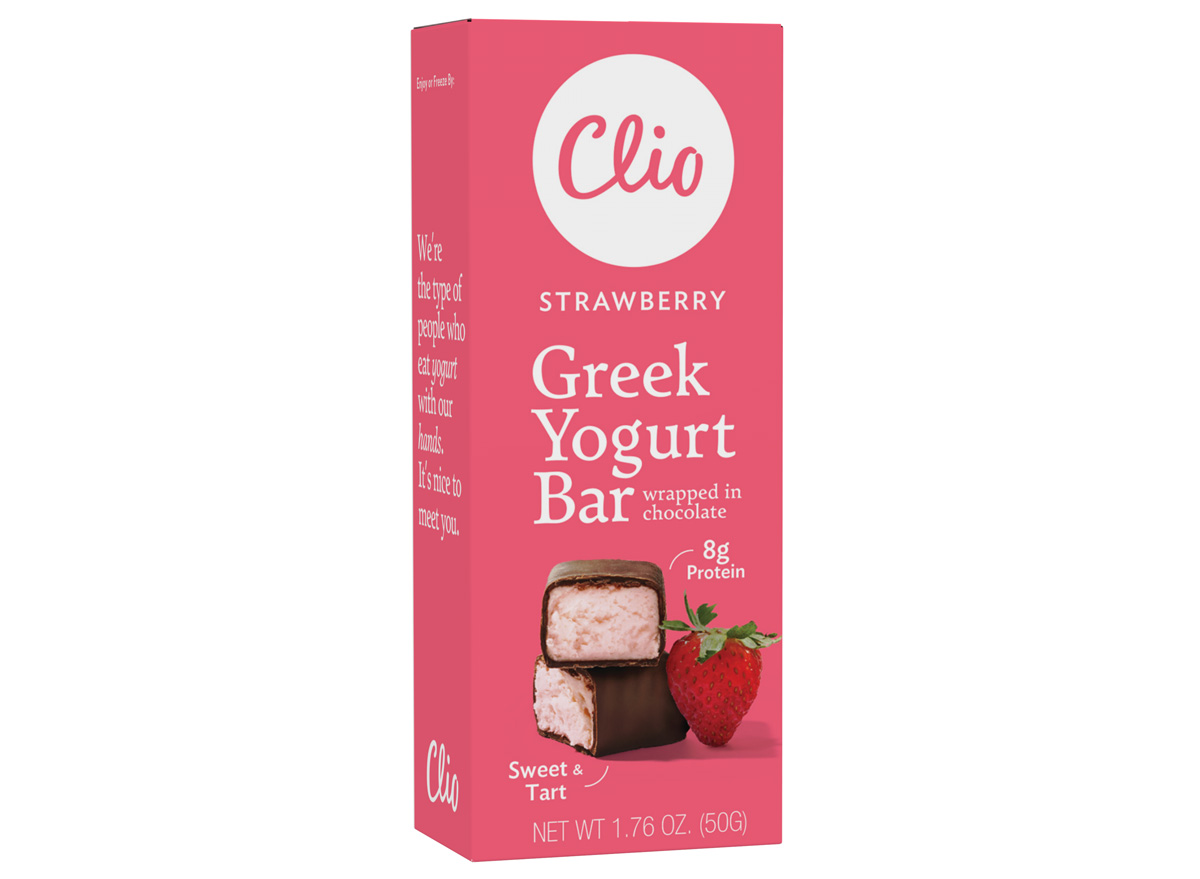 Yes, this is another Greek yogurt treat, but this time, it's covered in chocolate! With a rich, cheesecake-like texture, Clio is the perfect decadent low-calorie dessert for those craving a slice of cheesecake—but without all of those extra calories. Clio offers many flavors of Greek yogurt bars, including Peanut Butter, Vanilla, Honey, Hazelnut, Blueberry, and Espresso.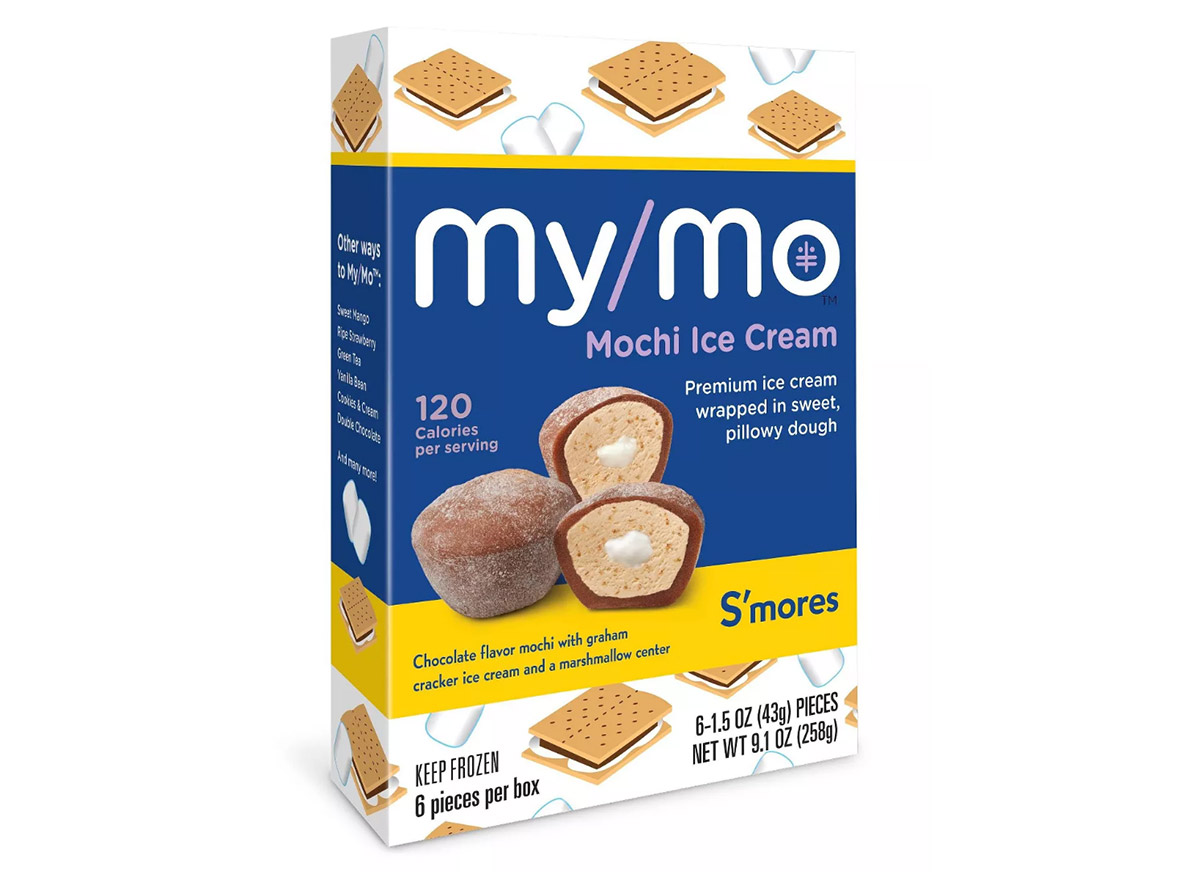 This pillowy ice cream treat is the perfect way to end a dinner party! Pull out a box of My/Mo Mochi Ice Cream and let them defrost slightly before serving to ensure perfect, pillowy goodness. The S'mores flavor is a favorite, but you can also grab Chocolate Sundae, Vanilla Blueberry, Dulce De Leche, Sweet Mango, Green Tea, Cookies & Cream, Vanilla Bean, Salted Caramel, Mint Chocolate Chip, and Ripe Strawberry. They even have vegan flavors, too!
Take yourself back to those childhood lunchbox days by enjoying a pudding cup for dessert! These low-calorie desserts only have 100 calories, so add a dollop of whipped cream on top for a decadent late-night treat.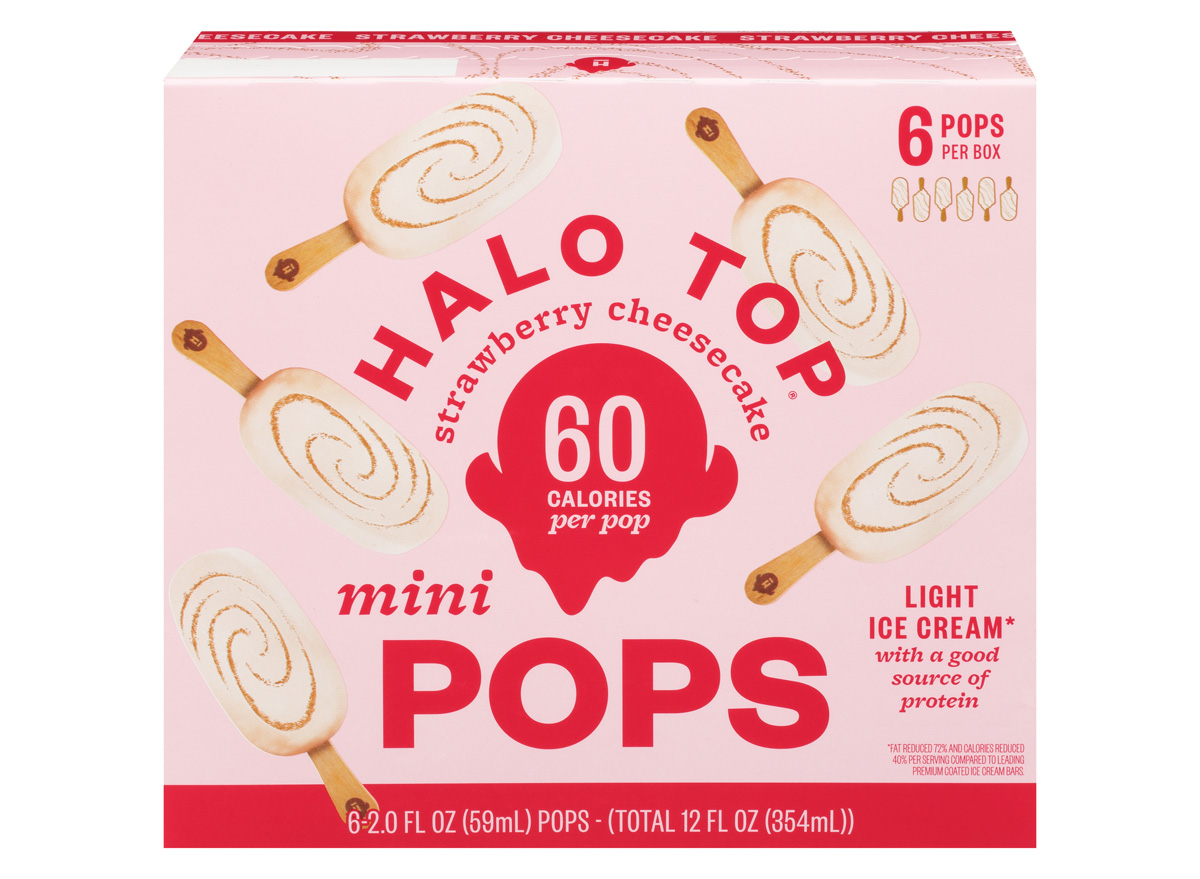 If you love that pint of Halo Top ice cream, you are going to love this 60-calorie alternative! Enjoy the delicious taste of Halo Top ice cream with these Strawberry Cheesecake pops. You can even snag the bars in other flavors, including Peanut Butter Swirl, Mint Chip, and Chocolate Chip Cookie Dough.
Who loves a good milk and cookies sesh before bed? Swap out the normal cookie sleeve with a package of Oreo Thins, which allows you to have four cookies per serving! For just 140 calories, it's the perfect low-calorie dessert.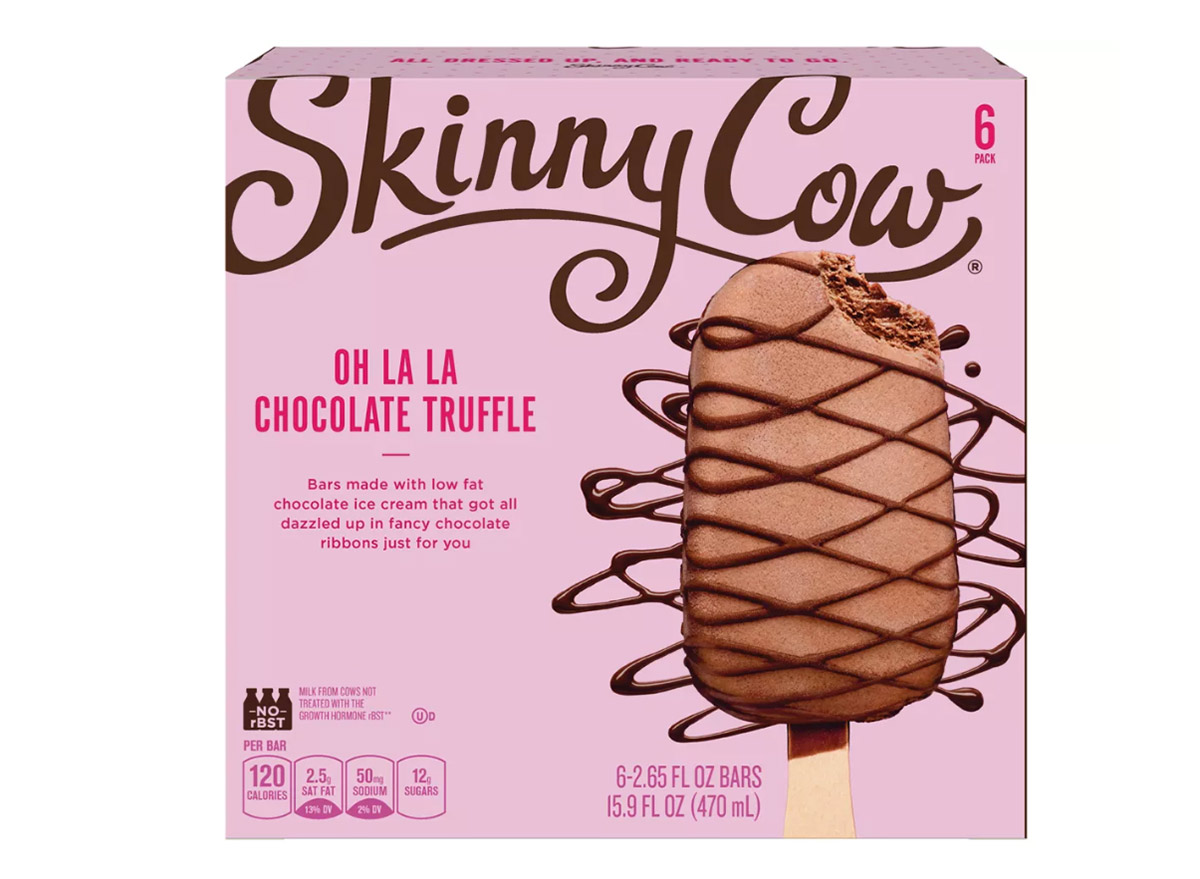 Who loves a good fudgsicle? Skinny Cow is known for bringing some of the most decadent low-calorie desserts for such a low calorie count! These chocolate truffle fudge bars have chocolate ice cream and a ribbon of chocolate around the edge.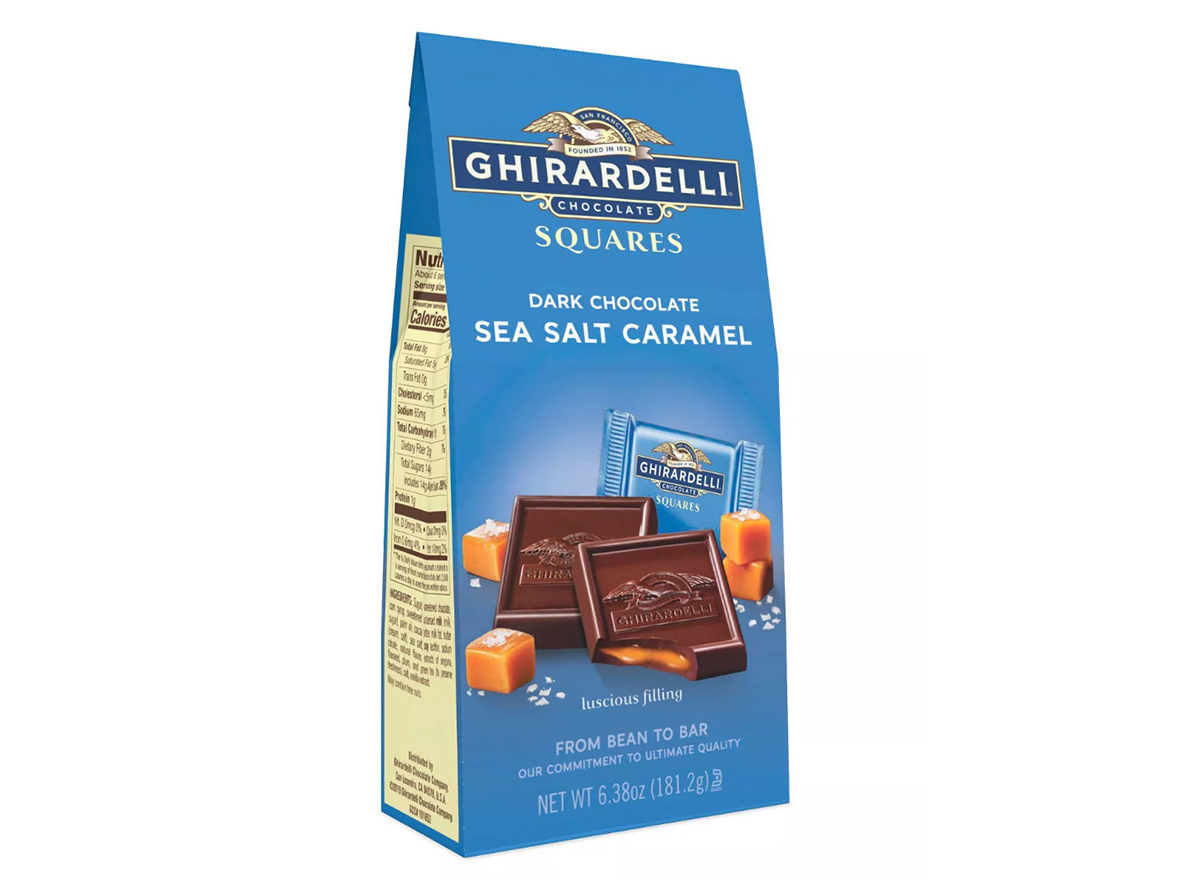 Craving some dark chocolate at your desk? Have a pack of these squares in a drawer when you're in need of a chocolate fix! Dark chocolate, in particular, contains flavanols that have been found to lower blood sugar, decrease body fat, and reduce inflammation in the body. The darker the bar the better, because they tend to contain less sugar overall and have more concentrated levels of cacao (where all those great health benefits lie).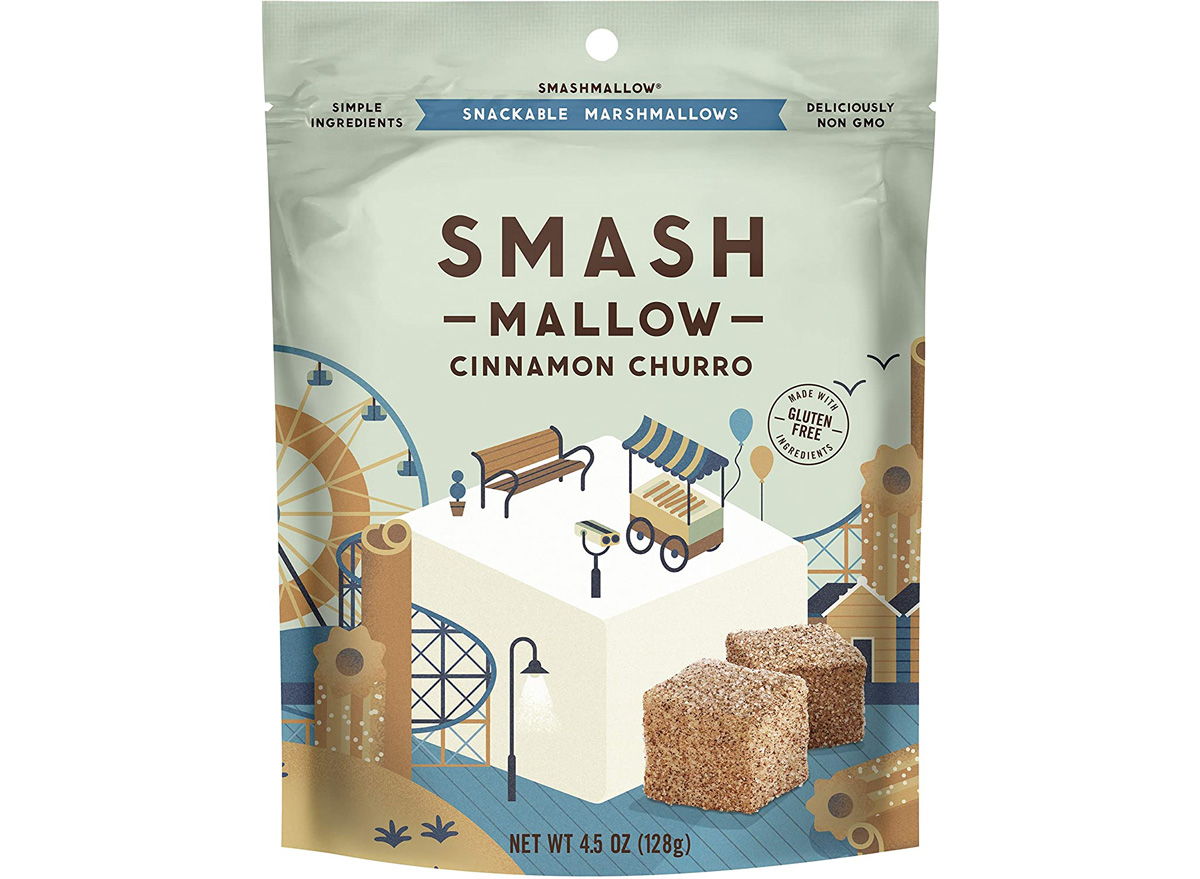 Who likes eating marshmallows by the handful? Well, you can squash that marshmallow craving by enjoying these deliciously flavored marshmallows. Enjoy 4 marshmallows per serving in any of their delicious flavors: Cinnamon Churro, Mint Chocolate Chip, Cookie Dough, Strawberries & Cream, Root Beer Float, Coconut Pineapple, and Toasted Vanilla.
Can you get more simple than blueberries, lemon juice, and sugar in a frozen treat? Don't be mislead by their simplicity. Chloe's Pops are bursting with fresh flavor.
Low-calorie brownies for dessert? It's possible! Nature's Bakery brownies come in twin packs, so if you ate the whole pack you'd take in 200 calories, but we think indulging in just one is the right portion for a healthy dessert.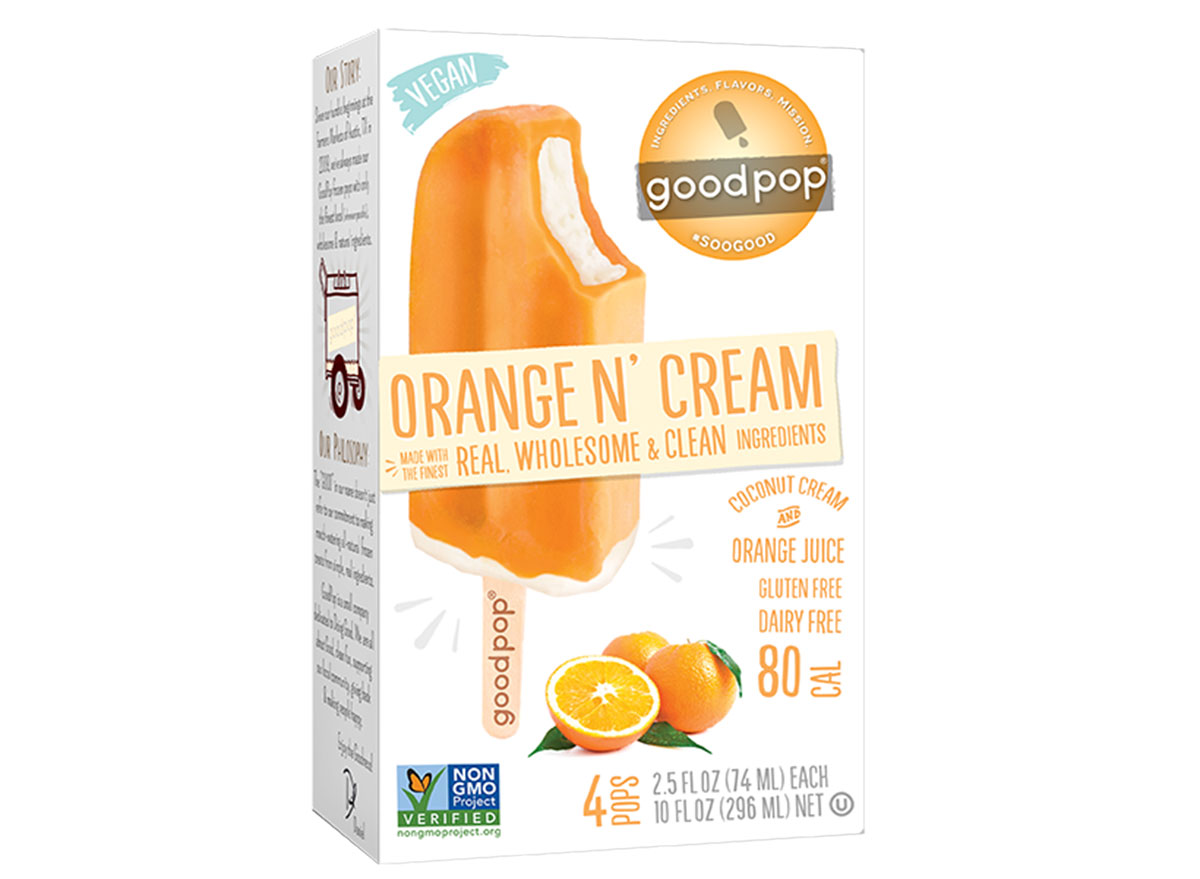 A simple swap from dairy cream to coconut cream transforms on of your favorite childhood desserts from belly bloater to a vegan dream. This low-sugar dessert is a must-have in your freezer at any time of year.
6254a4d1642c605c54bf1cab17d50f1e
If you thought all Talenti products would be off-limits on a low-calorie dessert list, you'd be wrong! Talenti's dairy-free sorbettos are low-calorie and made with fresh fruit.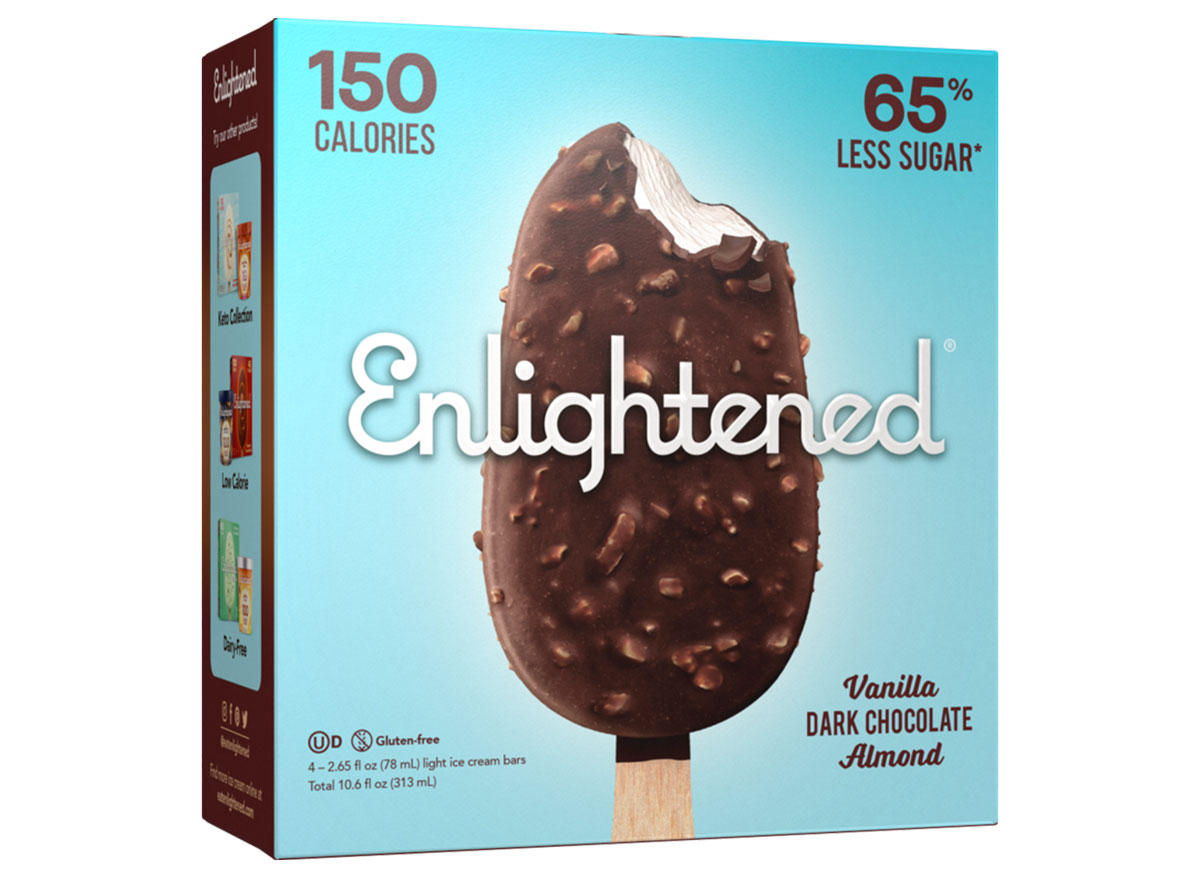 Enlightened's Vanilla Dark Chocolate Almond ice cream bar may be the most indulgent low-calorie desserts you can buy. Smooth vanilla ice cream is layered with crushed almonds and then dipped in dark chocolate. It's the perfectly-portioned healthy dessert you can buy.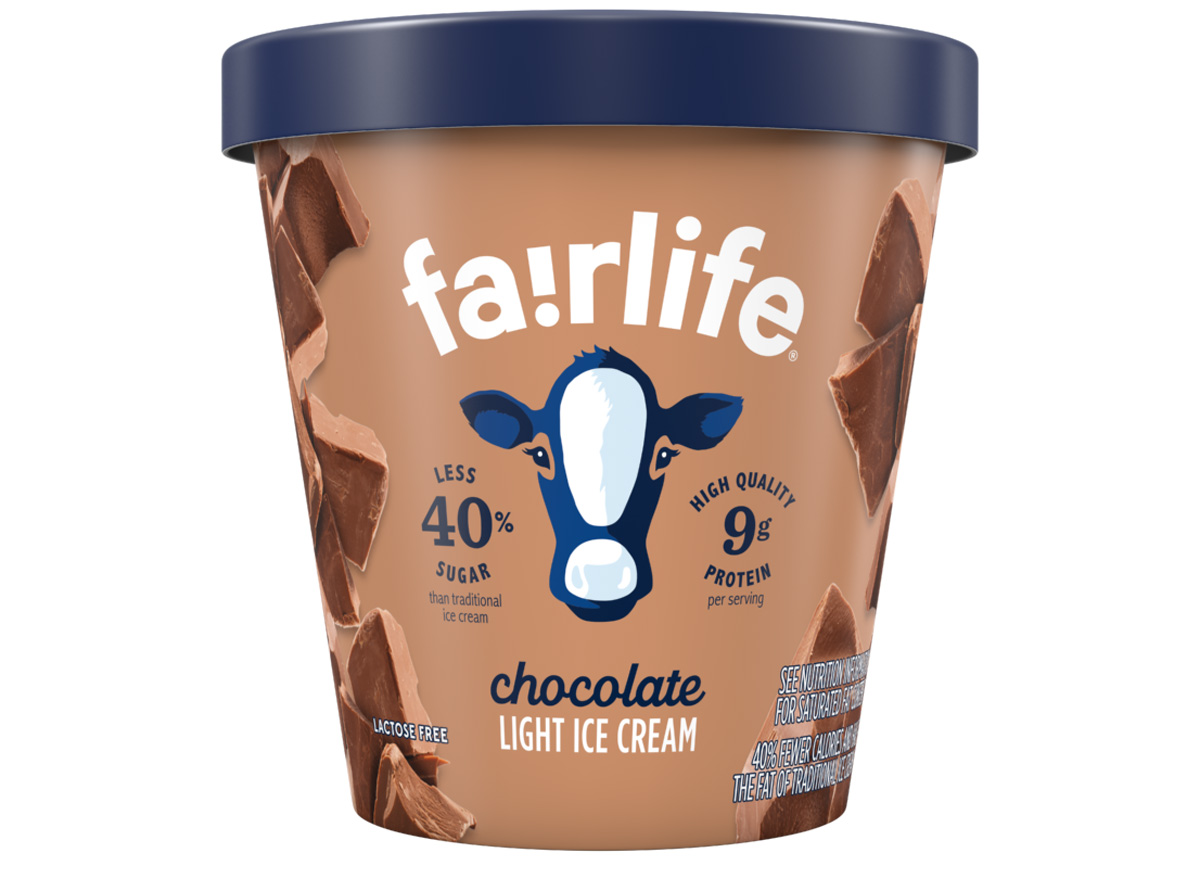 Believe it or not, having a simple scoop of ice cream can be under 150 calories, depending on the flavor! This Chocolate flavor from Fairlife is just 140 calories per serving and contains 9 grams of high-quality protein. Our favorite part? Thanks to the addition of lactase enzyme, this pint is completely lactose-free!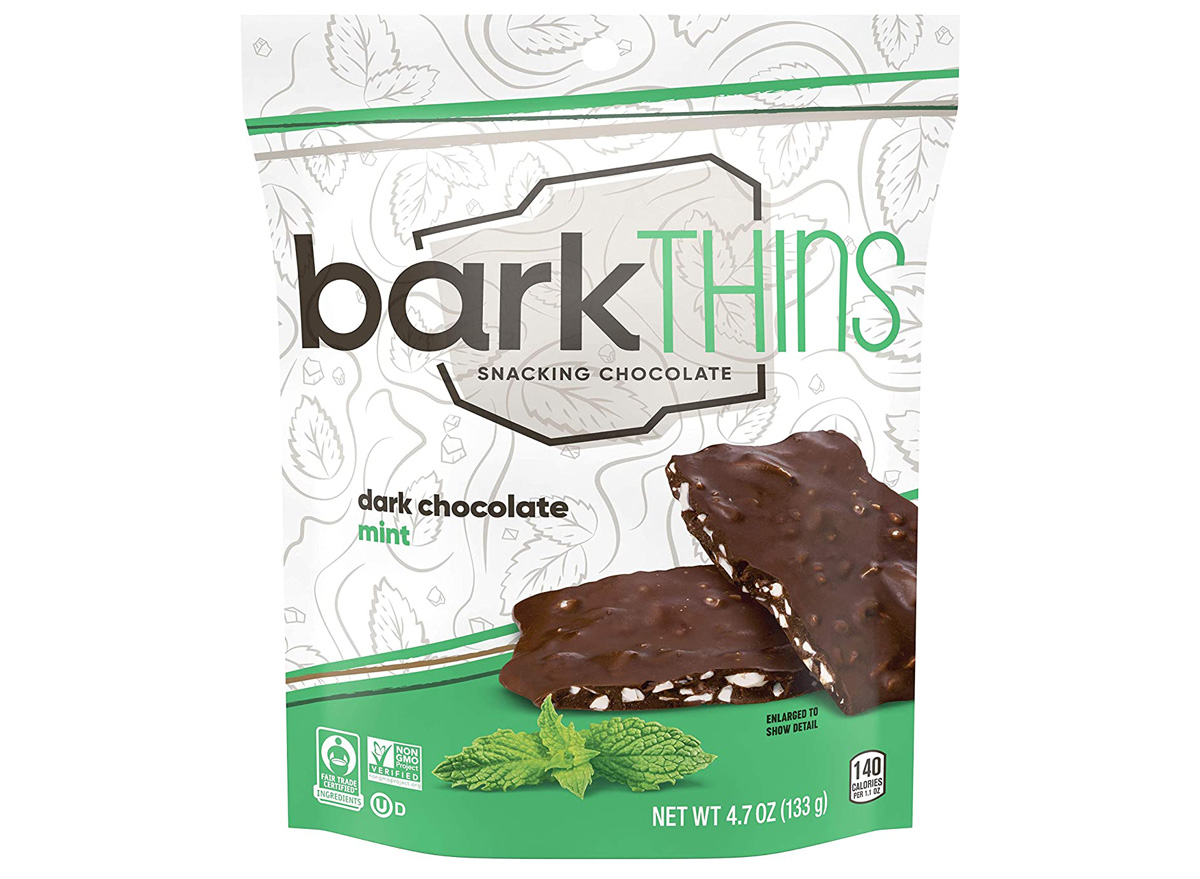 Calling all mint chip lovers, this is going to be your new favorite go-to! If you're a fan of a bit of crunch in your dessert, you'll love these crispy bites from BarkThins. Made with real dark chocolate and peppermint oil, this refreshing treat is something you can indulge in and feel good about.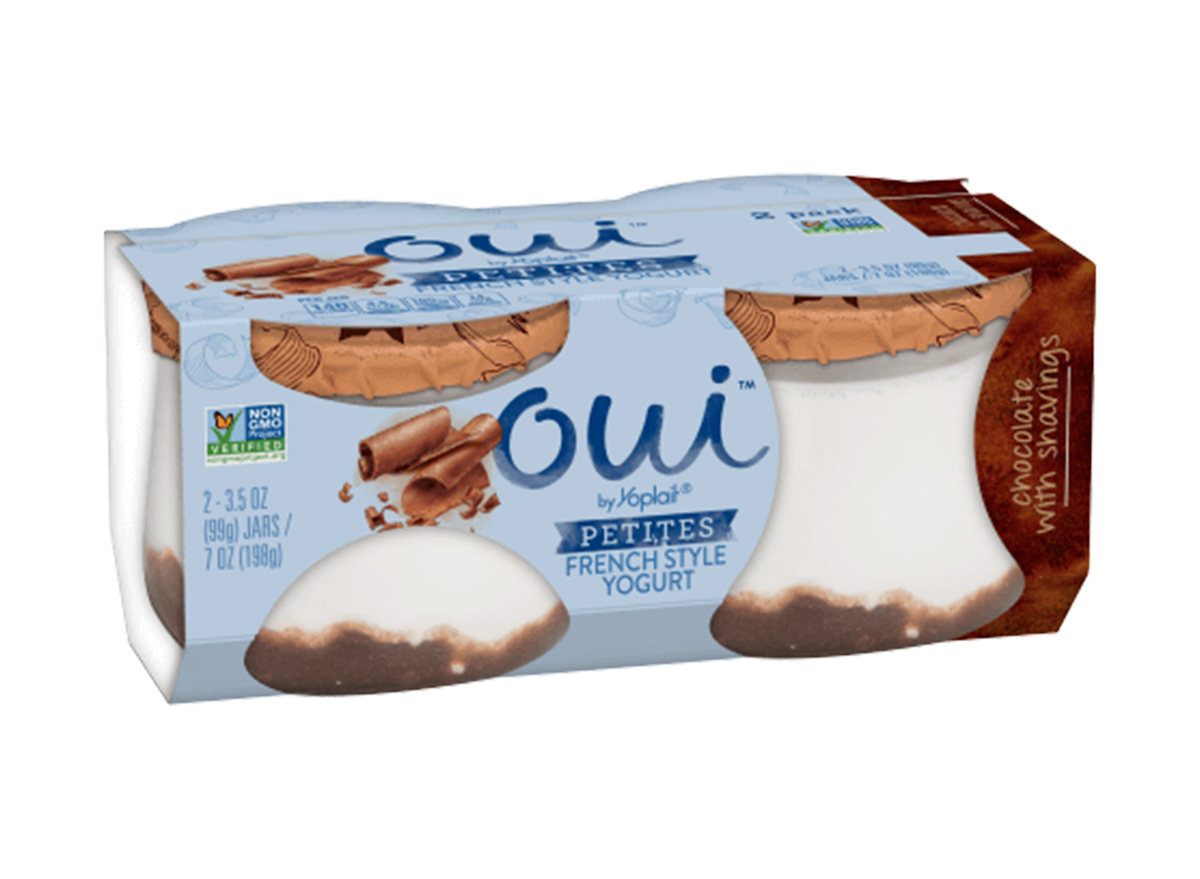 Skip the froyo joints and curl up with a creamy cup of yogurt at home. Brands have gone above and beyond the traditional plain and vanilla varieties, now boasting more rich tasting options that closely resemble your favorite desserts. Yoplait's Oui Petite French Style yogurts have created some indulgent flavors, including Chocolate with Shavings, Dark Chocolate Raspberry, and Sea Salt Caramel.