8 Iconic Italian Restaurants That Serve Old-Fashioned Recipes
There's some on this list that even Frank Sinatra and Marilyn Monroe loved.
Nothing beats a steamy plate of homemade spaghetti, a cheesy platter of lasagna, or a mouthwatering dish of penne alla vodka. Although thousands of Italian restaurants are located in the United States (according to 2016 data, there were roughly 100,000 Italian eateries sprinkled throughout the country), sometimes you don't want to go to any old pizzeria or corporate chain to enjoy some of your favorite pasta dishes and Italian entrees. That's where these iconic Italian restaurants come in. Here are some of the best Italian restaurants that serve vintage and old-fashioned dishes, and have been doing so for decades.
These old-school Italian restaurants not only use incredible recipes that sometimes date back over 100 years, but they also serve up these memorable meals in cozy settings that conjure up memories of yesteryear. For instance, one restaurant's decor was inspired by a small Tuscan village, while another whips up some of the same dishes it did when it first opened in the late 1800s. An establishment on this list even operated as a speakeasy during Prohibition, with the owner's wife acting as the head brewmaster, while another has singing waiters and waitresses.
From a spot considered the oldest Italian restaurant in all of America to one that was a favorite of stars like Frank Sinatra and Marilyn Monroe, here are eight iconic Italian restaurants that serve old-fashioned recipes. Be sure to give them a visit if you find yourself close by.
The Village – Chicago, Ill.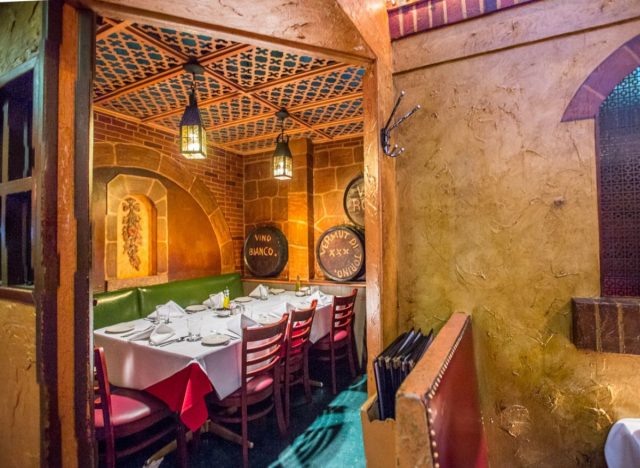 Located just steps from Chicago's Millennium Park, The Village has been whipping up traditional Northern Italian dishes and classic Italian-American delicacies, including chicken parmigiana, veal Marsala, and chicken Vesuvio since 1927.
The restaurant, which features a beautifully-decorated dining room that resembles a quaint Tuscan village, is known as the city's oldest Italian restaurant. If you visit The Village, be sure to also stop by its sister restaurants—Vivere and La Cantina—that can be found at the same location.
Bamonte's – Brooklyn, N.Y.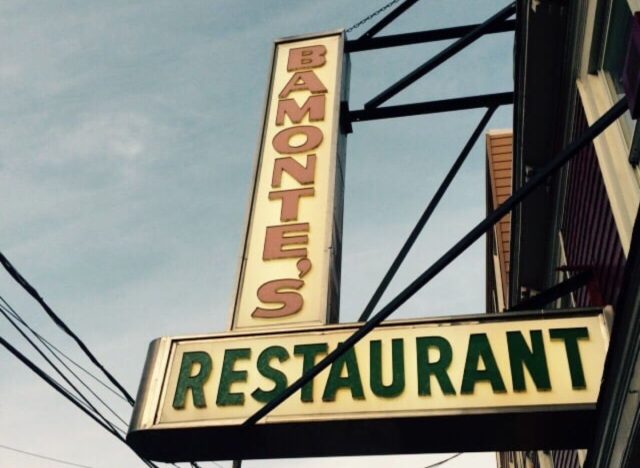 Located in the center of Williamsburg, Brooklyn, Bamonte's has been making delicious dishes, including chicken francese, eggplant rollatini, and a long list of perfectly-cooked pastas since it opened nearly 125 years ago. If this spot looks familiar to you, you're not imagining it—shows like "Law and Order," "The Sopranos," "Power," "Blue Bloods," and "Homeland" have all filmed episodes at this popular locale.
John's of 12th Street – New York, N.Y.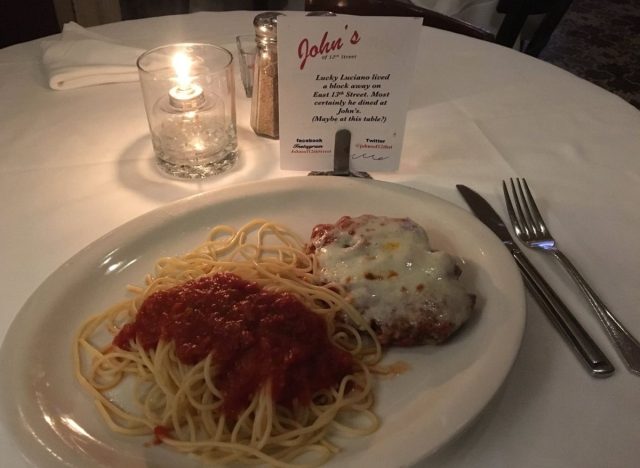 If you want mouth-watering red sauce Italian food made with high-quality ingredients, look no further than John's of 12th Street. Opened in 1908, this 100-plus-year-old New York City mainstay has served hot antipasto, homemade manicotti, fried calamari, and more to countless generations of hungry New Yorkers and tourists alike. The buzzy establishment also has a pretty exciting history—during Prohibition, this spot doubled as a speakeasy. In fact, the owner, John's wife, nicknamed "Momma John," was the brewmaster.
Fior D'Italia – San Francisco, Calif.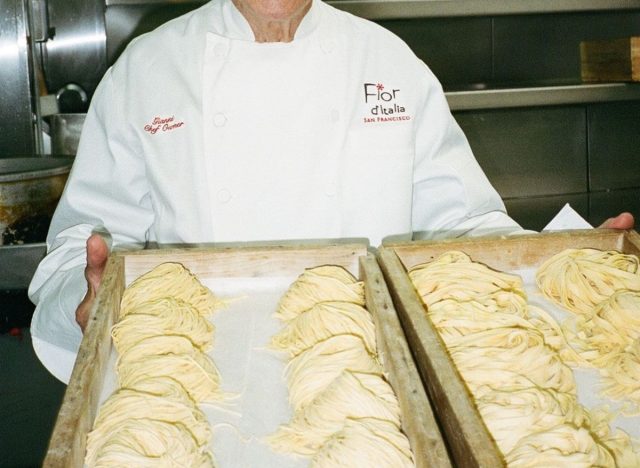 Known as America's oldest Italian restaurant, San Francisco's Fior D'Italia has been in business since 1886—that's nearly 140 years! Perhaps impressively, the restaurant still serves up a bunch of items from its original 1886 menu, including the veal scallopine. This spot has been a favorite of presidents, celebrities, and more, so if you're in the area this is definitely one you cannot miss.
Ralph's, Philadelphia, Penn.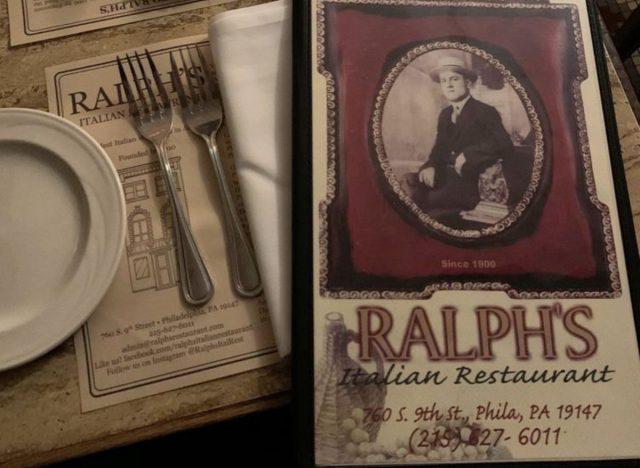 What's a visit to Philadelphia without a stop at Ralph's? This South Philly establishment, which was founded in 1900 by Francesco Dispigno, has served big names, including Theodore Roosevelt, Joe Biden, Frank Sinatra, and Taylor Swift. It's currently run by fourth-generation owners, the original owner's great-grandchildren, and is known as one of the country's oldest Italian restaurants. If you find yourself in their neck of the woods, be sure to order Ralph's famous veal parm, lasagna, or cannoli cake, all of which have rave reviews on Yelp.
Miceli's – Los Angeles, Calif.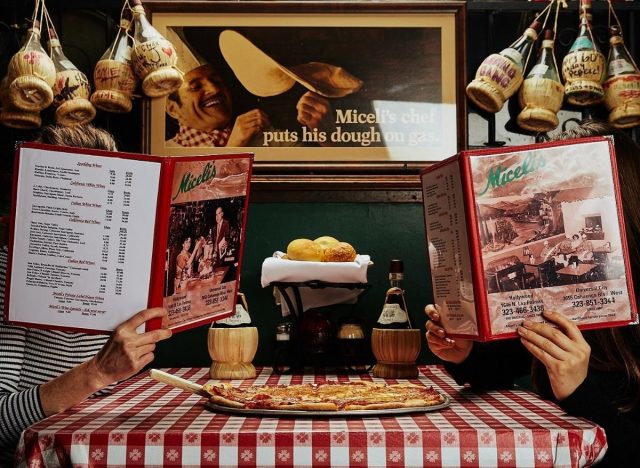 If you want Italian food with a side of entertainment, head over to Miceli's in Hollywood. Started in 1949 by World War II veteran Carmen Miceli, this beloved restaurant is not only known for its tasty dishes (chicken cacciatore, lasagna, filet of sole) but also its singing waiters and waitresses. During dinner, the servers serenade you with Italian arias, musical show tunes, and more, as you dig into your meal. Big names like Frank Sinatra, Joe DiMaggio, and Marilyn Monroe have all dined at this famous spot.
Leo's Grandevous – Hoboken, N.J.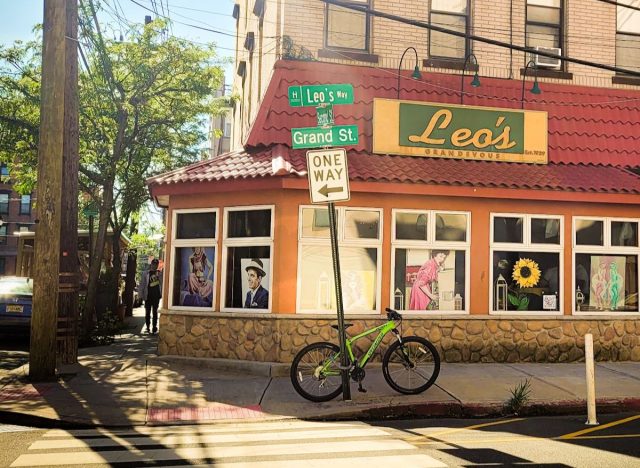 Leo's Grandevous is one of the most well-known restaurants in Hoboken, and for a good reason—it serves a long list of wonderful pizzas, pastas, entrees, and more. Opened in 1939 by Leo DiTerlizzi and his wife Tessie, the well-loved spot still uses Tessie's recipes from over 80 years ago. Since its opening, it has served famous stars, such as New Jersey's very own Frank Sinatra. The restaurant even has some memorabilia that pays homage to the blue-eyed singer.6254a4d1642c605c54bf1cab17d50f1e
Mario's Restaurant – Detroit, Mich.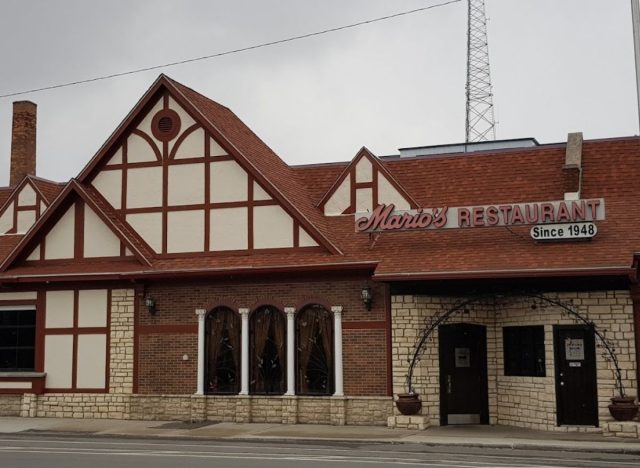 Known as Detroit's oldest Italian restaurant, this famous supper club serves tasty options like manicotti, fettuccine alfredo, chicken piccante, and more in a gorgeous setting that is reminiscent of the old hot spots of yesterday. Started in 1948, the restaurant's walls are lined with photographs of some Hollywood stars that have dined here over the years, including actor Paul Newman and athlete Gordie Howe. The restaurant calls itself one of the last existing supper clubs of its era, saying that it's the type of Italian joint where you are "served a vegetable and relish tray as soon as you sit down."