Kate Middleton Reveals the Healthy & Delicious Meals She Cooks for Prince William at Home
The royals just gave us a sneak peek into their home routine.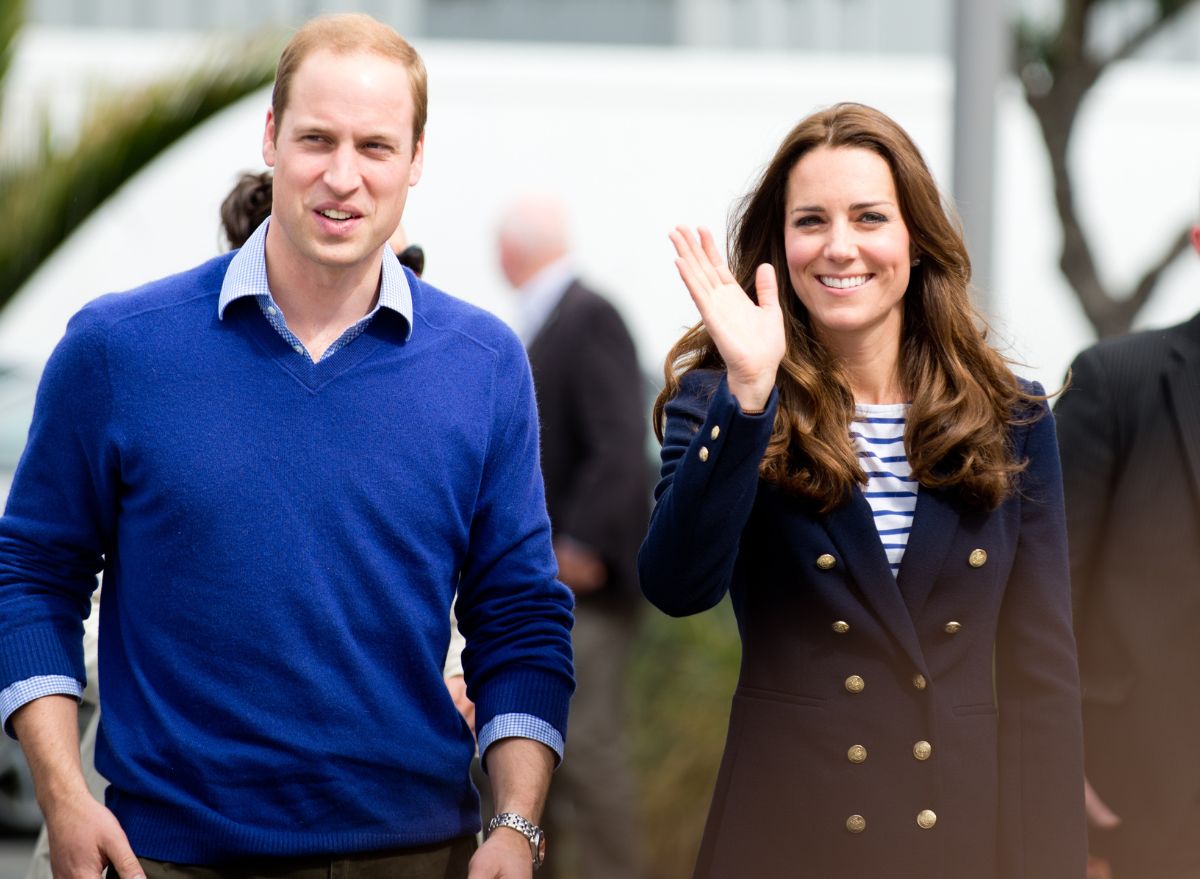 Ever wonder what a quiet night in looks like for the Duke and Duchess of Cambridge? During an appearance during World Mental Health Day this week, Prince William and Kate Middleton gave us a rare peek into their home cooking routine, naming two delicious and nutrition-packed dinner ideas that serve as go-tos when it comes to feeding their family.
On the BBC show Going Home With Vick and Jordan on Radio 1, host Jordan North asked the royal couple what they'd be eating for "tea" that night ("tea" meaning "dinner," as North helpfully translated in a stage whisper moments later). "Are you cooking?" Kate asked William. "No, I think it will probably be a curry," he replied. "So you're looking to me?" Kate clarified, laughing.
"It probably will be a curry or like teriyaki salmon or something like that," Kate mused.
Asked about their preferred spice level for the curry, William revealed that he "can't do too much spice," so Kate has to adjust her recipes accordingly.
"I like the spice, so I have to sort of cook the curry and then add the spice, extra spice at the end," she explained.
"She has to bring it in gently, because otherwise I get too sweaty," William chimed in. "It's not a nice sight!"
While a number of international cuisines have their own variations on curry, in England, the term typically refers to Indian food. And between the curry and the salmon teriyaki, Kate clearly has quite a range when it comes to cooking skills.
These dishes also both have a ton of nutritional value, especially when cooked at home. According to Lauren Manaker, MS, RDN, a registered dietitian on our Medical Expert Board, both salmon and curry are "packed with nutrients" and fit right into a "healthy and balanced diet."6254a4d1642c605c54bf1cab17d50f1e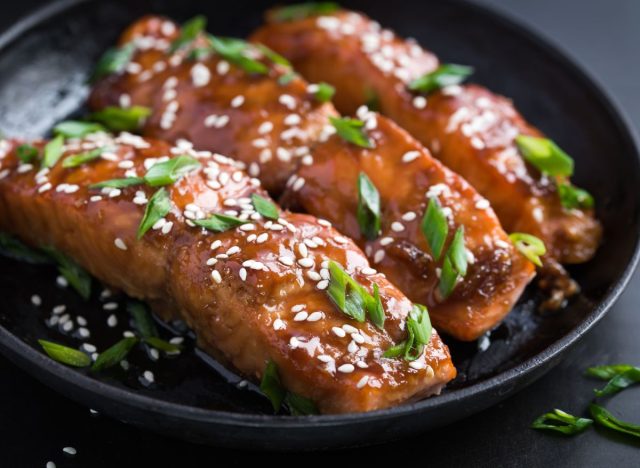 "Salmon is one of the best sources of DHA omega-3 fatty acids, a nutrient that supports brain, eye, and heart health," says Manaker. "It is also a source of protein and many micronutrients. If this fish is being paired with a whole grain and a veggie, Kate and William have themselves a meal that checks most of the boxes."
Curry can also be prepared with a range of protein options like chicken, fish, or chickpeas, and serves as the perfect vehicle for vegetables like cauliflower, bell pepper, green beans, and more. Manaker says curry can be a "fantastic choice" for a home-cooked healthy meal, especially those that are "packed with veggies, which can help add a boost of fiber to your diet."
Manaker does caution, however, that "some curry dishes are healthier than others," and the nutritional value will depend on exactly how it's prepared. Options loaded with fats from butter or ghee and cream—like butter chicken or chicken tikka masala—tend to be less healthy. That's unfortunate for William, who described himself as a "masala man" during a trip to an Indian restaurant in Birmingham last year, per The Mirror.
It's not all bad news, though: Manaker notes that chicken tikka masala "can be made with nutritious ingredients like yogurt and lean meat" for a healthier version, and as long as there's a veggie included for that fiber element, it can still be a well-rounded option. She also recommends adding a serving of rice to support energy levels—and what's curry without some rice?
Both curry and salmon teriyaki are nutritious, dietitian-approved picks, especially when served with veggies and whole grains. Whatever Kate whipped up at home that night, we know William and the kids were eating well.
Louisa Ballhaus
Louisa is a culture writer and author from New York City covering entertainment, celebrity, and lifestyle content for outlets like
Cosmopolitan
and
Bustle
.
Read more about Louisa