3 Eating Habits Laura Dern Swears By To Feel Amazing in her 50s
This celebrity loves beauty and aging.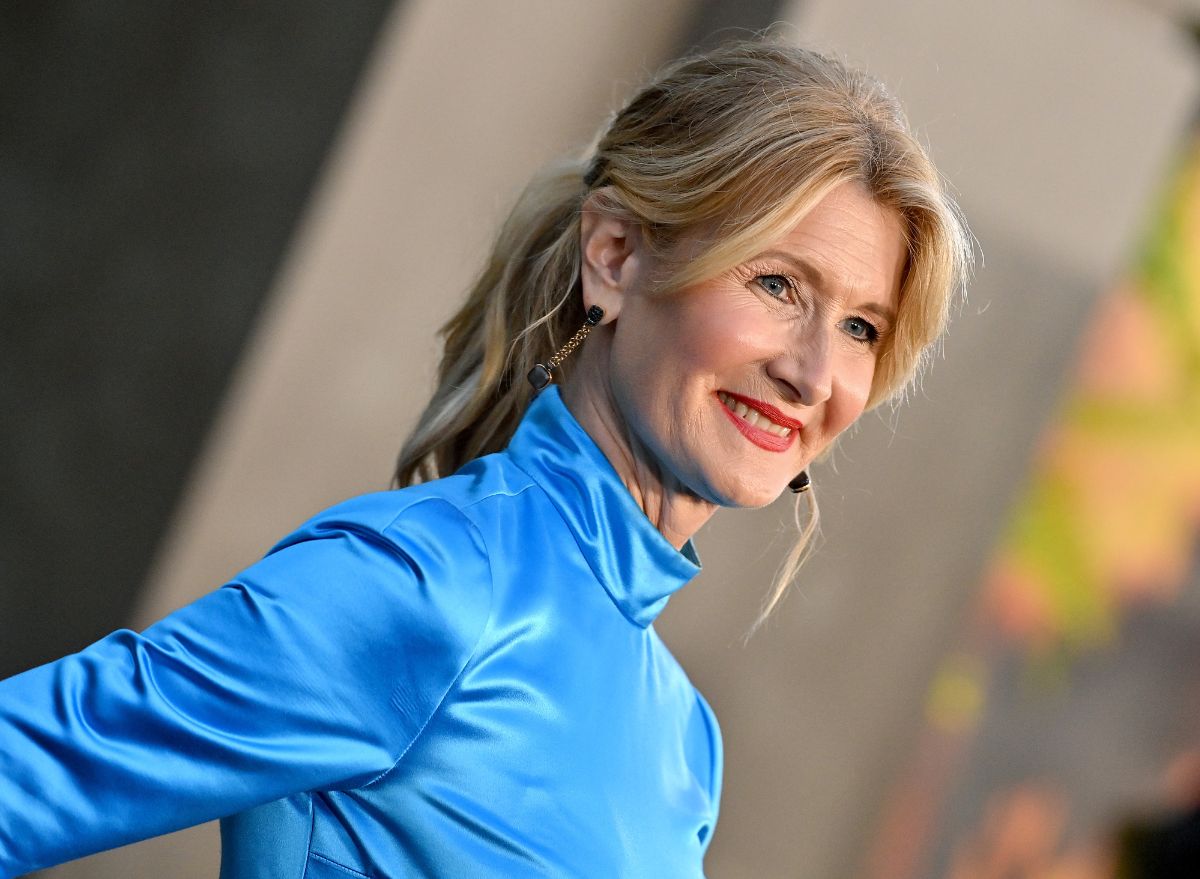 Laura Dern has always exuded beauty and grace, and that seems to become even clearer with every passing year. At the age of 51, Dern is consistently taking on new acting projects, while being an outspoken activist and mother.
Dern's passion for activism, combined with her gracefully aging well, has put her at the forefront of many wellness conversations and has made her one of the newest front women for clean beauty company True Botanicals.
When The Wall Street Journal asked how her ideas of beauty have changed over the years, she said, "To be who you are and age with grace, but also be kind and considerate to your skin and your health. I love a lipstick, but I don't have to, like, cover myself in a foundation. I just believe in healthy skin. I'm excited that that's what [my daughter is] learning, as my mom taught me."
But healthy skin doesn't just come from the products you use. It comes from the inside out as well, which means Dern has adapted some pretty healthy diet patterns in her everyday life. To learn more, read about the 3 eating habits Laura Dern swears by to feel amazing at 51.
It's also always important to add the disclaimer that many celebrities practice eating habits that are made more accessible to them through having more time and money than the average person. While these tips may be helpful for some, they may also not be the healthiest or best option for every reader.
She eats clean when she can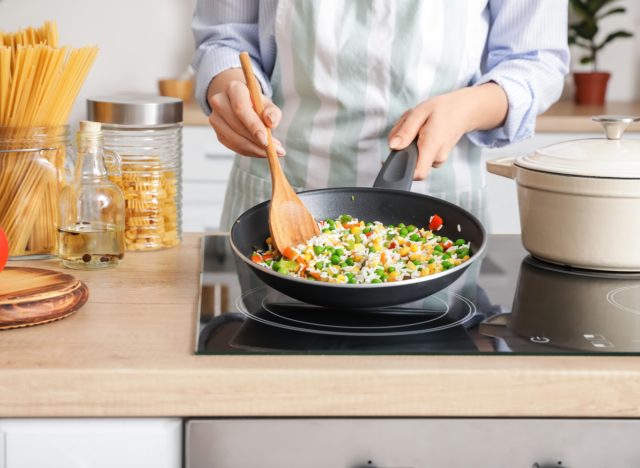 Laura Dern was raised on eating clean. In an interview with Vanity Fair, Dern tells of her upbringing with a mom who loved eating well. "My mom's like, 'Oh, we're having dessert,' but, you know, it's made with organic fruit from a farmers' market.'"
In this same interview, Dern also admits that although she loves eating healthy food, she understands that it may not always be easy or accessible, especially in certain seasons of life.
"I remember I was growing sprouts in my hotel room and eating so clean. I had some kind of charcoal filter for my water, and I would meditate every day. I was excited about setting a pattern of health in my life, and it brought me here. But the minute you have children and a busy career and perhaps a partnership, everything starts to fall away real fast—as much as you want to do it—for lack of time. So the hope is that you're obsessive at a time you can be, so that you can start to weave in practical habits," says Dern.
She doesn't eat a lot of gluten or dairy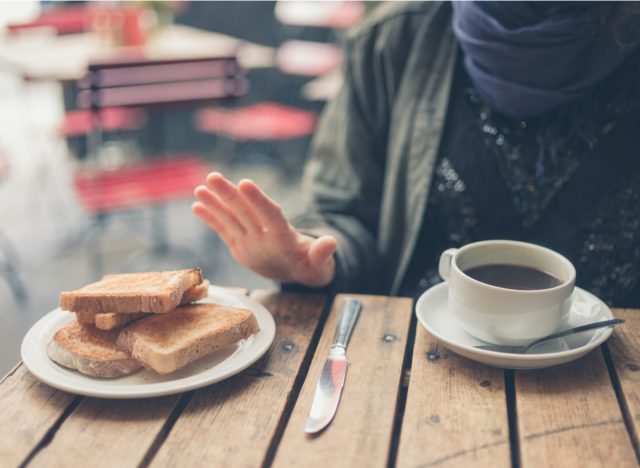 According to Dern, her family's household eats fairly clean as well. She tells the The New York Times, "the kids are actually very healthy. My son is an impassioned surfer and into healthy foods and juices. We don't have a lot of gluten and dairy in the house."
Although some people may avoid these foods because of intolerances, it isn't always recommended to completely limit yourself. If you're curious, discuss it with your doctor or dietitian.
She loves matcha tea and honey
And lastly, Dern swears by drinking a cup of matcha tea, made her own special way with honey.6254a4d1642c605c54bf1cab17d50f1e
In her NYT interview, she says, "Diet is weird. It's elusive. I just try to listen to my body. Lately, I've been doing matcha green tea with my whisk, and I really love it. I put Manuka honey in it. My children are like: 'Mom! That honey is odd.' But then when they don't feel well, I make them hot water with fresh ginger, Manuka honey and a dash of cayenne. Drink that tea, and life is good."