15 Clever Ways to Use Leftover Red Wine
Not sure what to do with that leftover red wine? Don't just down the bottle—try these creative ideas instead!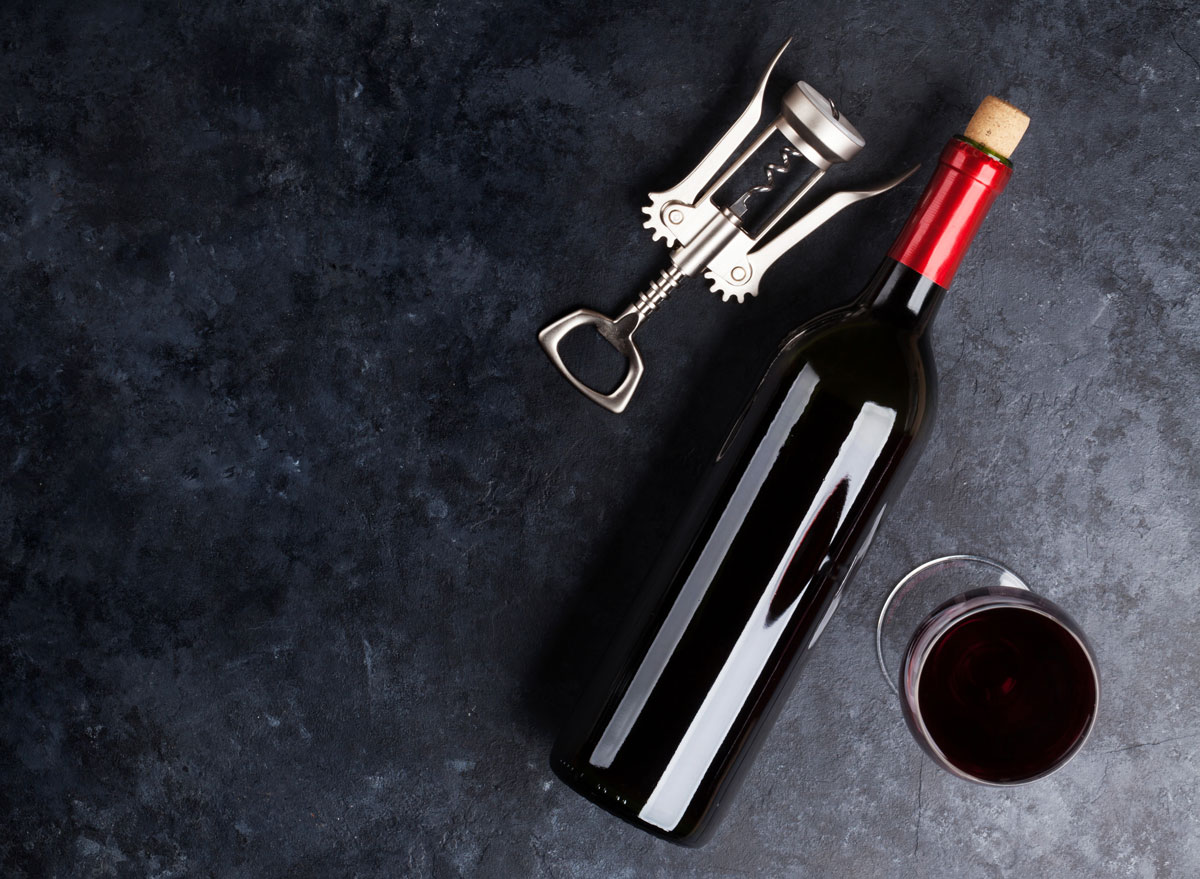 A great bottle of red wine doesn't last long in my house and easily gets tossed. Wine experts say this is a mistake, as there are many clever ways to use leftover red wine.
Red wine is touted for its health benefits, from reducing the risk of stroke and heart attack to increasing bone density and more. But, how long is it safe to drink after opening? Thirty-six hours max, says David DeLuca, owner of LA Wine in Los Angeles.
Red wine typically starts to oxidize about 24 hours after opening. After that, he says, "It's not really a matter of safety if you drink week-old wine; it just tastes gross."
"The initial shock of oxygen that a wine receives when a bottle is opened helps it to open up and fully express its aromas and flavors, but prolonged exposure to oxygen can spoil the wine and turn it into vinegar," says Darren Scott, chief sommelier and general manager of Estate Wine Brokers. Scott suggests using the wine for something other than drinking if you see signs of cloudiness and a sour, stale odor.
We asked Scott, DeLuca, and other wine experts to share their favorite ways to use leftover red wine, especially if you're using one of The Best Red Wine Brands & Where to Buy Them.
Sauces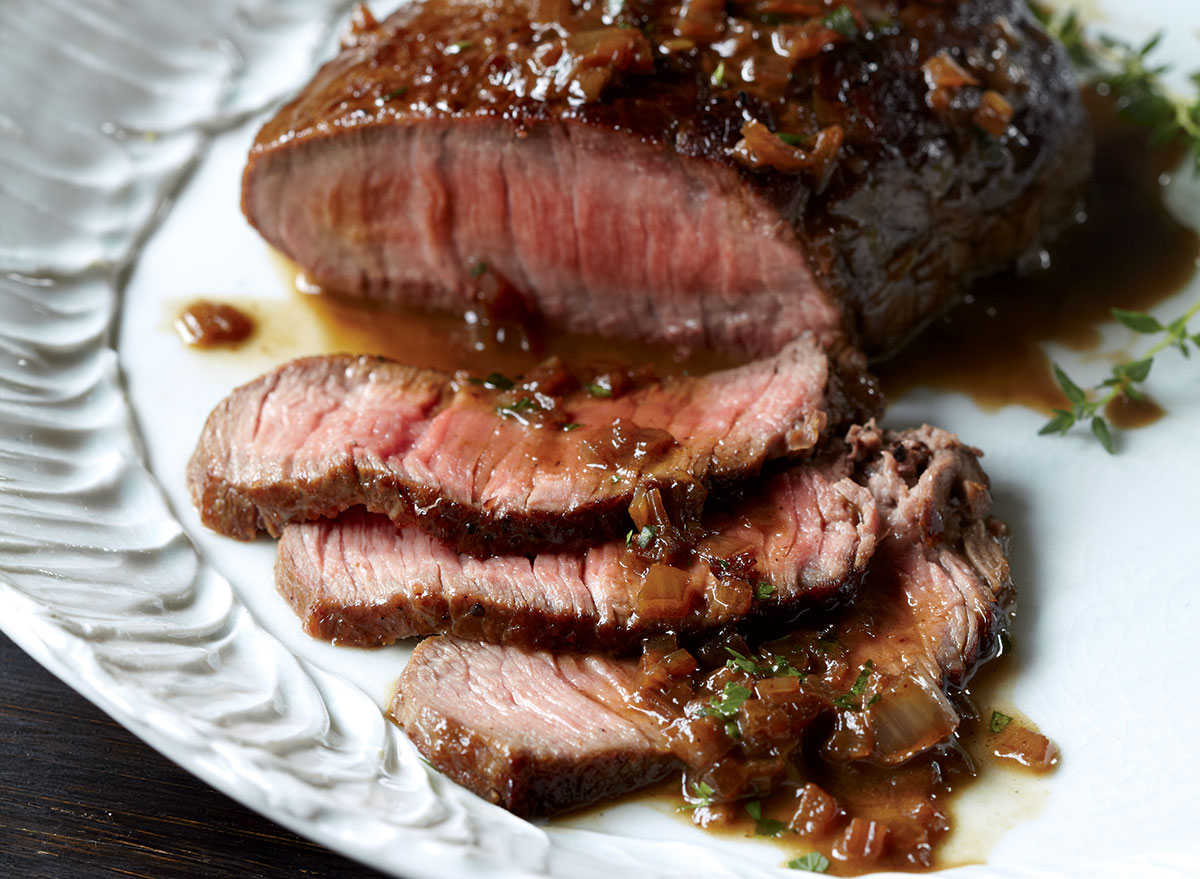 Cooking with wine is an age-old technique, but it's also a great way to avoid wasting leftover red wine, Scott said. Red wine is full of antioxidants, which can protect blood vessels, prevent blood clots, and reduce levels of the "bad" LDL cholesterol. Cooking with a red wine could impact some of these benefits, but research published in the Journal of Cardiovascular Pharmacology in 2011 found that red wine can still relax blood vessels when heated to up to 257 degrees Fahrenheit.
Get our recipe for Steak in a Red Wine Pan Sauce.
Butter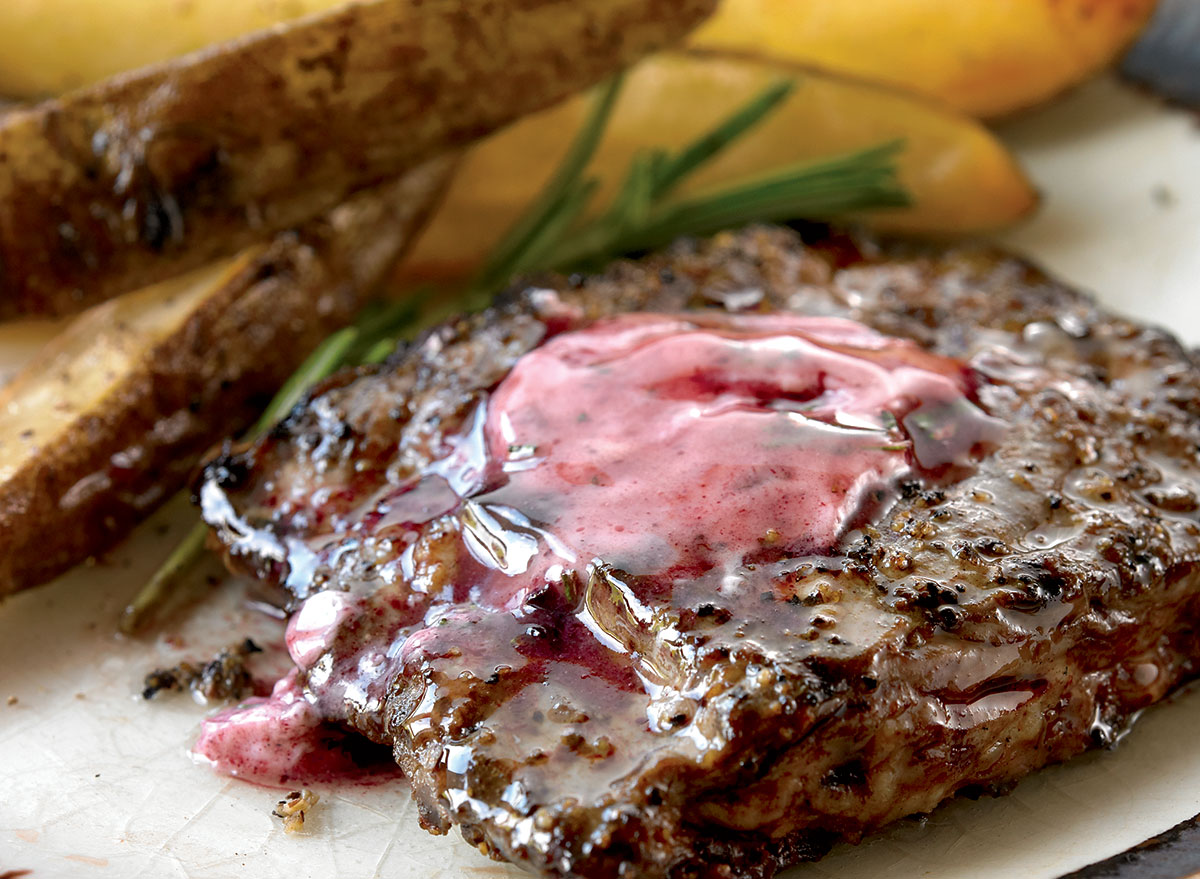 Flavored butter is a versatile refrigerator staple that can easily be turned into a pan sauce in minutes, and leftover red wine is a flavorful add-in. Red wine butter pairs especially well with steak.6254a4d1642c605c54bf1cab17d50f1e
Get our recipe for Grilled Steak with Red Wine Butter.
Glazes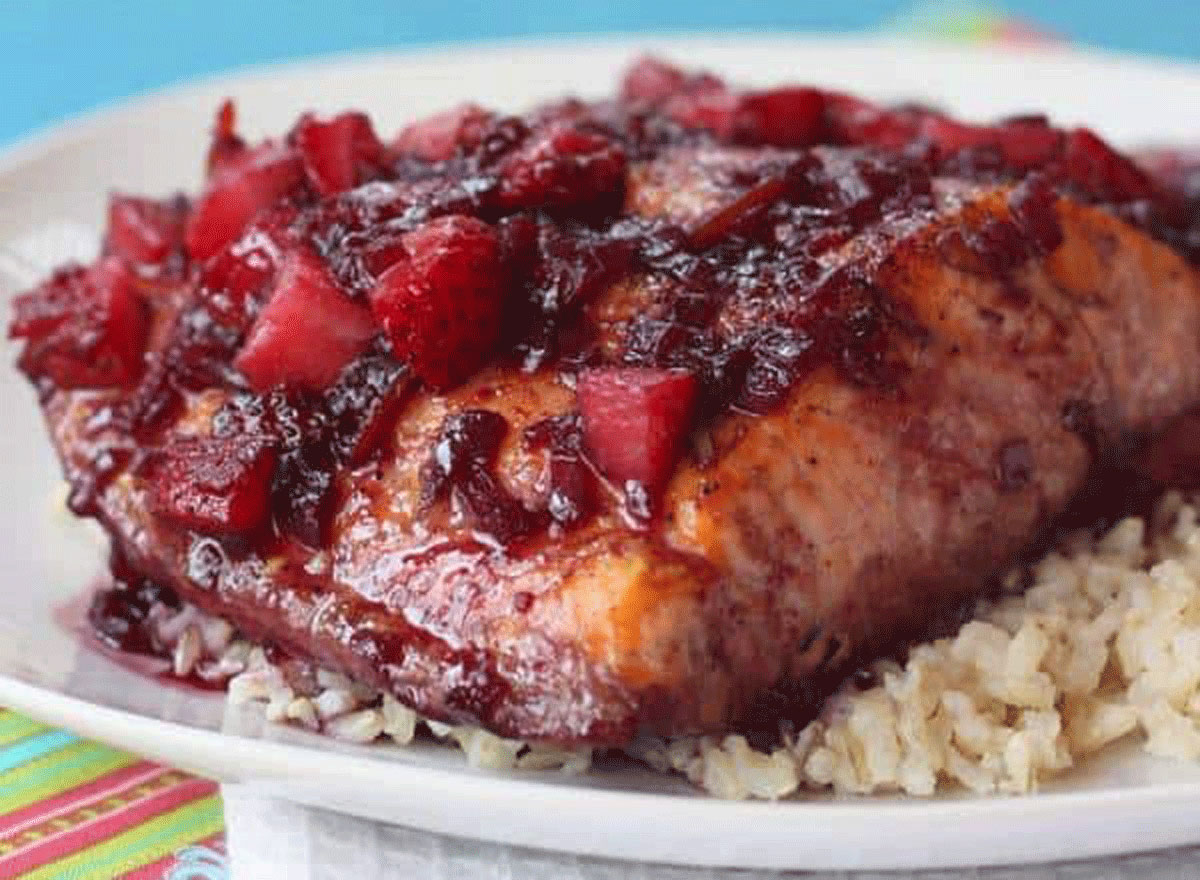 Red wine reductions make flavorful glazes for meats and vegetables, Scott said. The addition of a full-bodied red wine makes dishes taste like they took hours to make. Pair leftover red wine, orange marmalade, and strawberries with salmon.
Get the recipe from Cupcakes & Kale Chips.
Marinades
Leftover red wine works well in marinades, Scott says. The acidity of red wine helps tenderize meat, like steak and chicken, and it keeps it moist while cooking.
Get the recipe from How Sweet Eats.
Sangria
Sangria—a mix of red wine, muddled fruit, brandy, sugar, and ice—is a simple way to use up leftover red wine and a "refreshing Spanish treat" perfect for summer, Scott says. Sangria can incorporate just about any fruity flavor.
Get the recipe from Sally's Baking Addiction.
Spritzers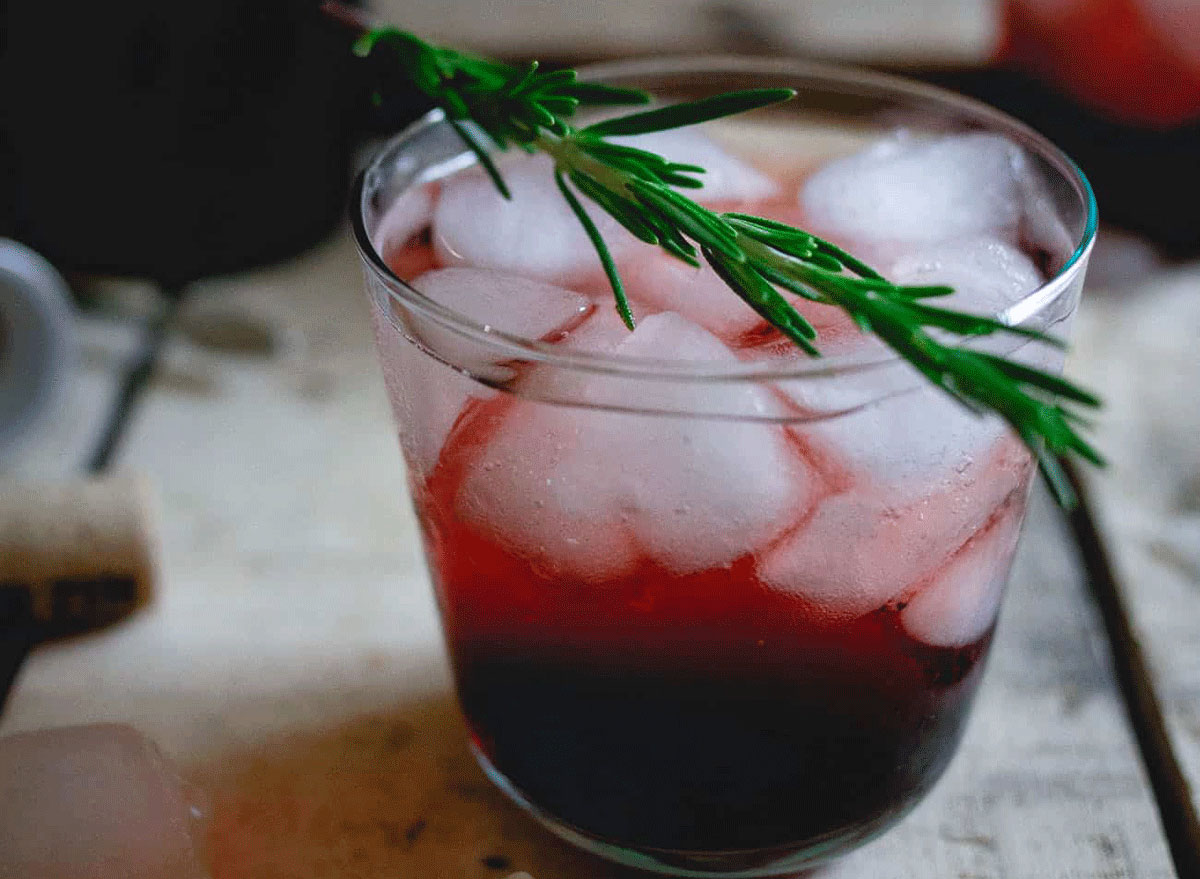 Scott suggests adding club soda, ice, and fruit as a garnish to leftover red wine to make a classic spritzer. Leftover wine lends itself to endless spritzer recipes, including using flavored sparkling water and different fruits. Cherry and rosemary pair well for a refreshing spritzer.
Get the recipe from Running to the Kitchen.
Mulled Wine
Mulled wine is best enjoyed during the cold-weather months, and it tops Scott's list of best leftover red wine uses. Simmer red wine with brandy, fruit, and spices for a cozy drink traditionally served around the holidays, he says. Blueberries, cinnamon, and clove can turn leftover red wine into Glühwein, a cozy German holiday drink.
Get the recipe from Live Eat Learn.
Vinegar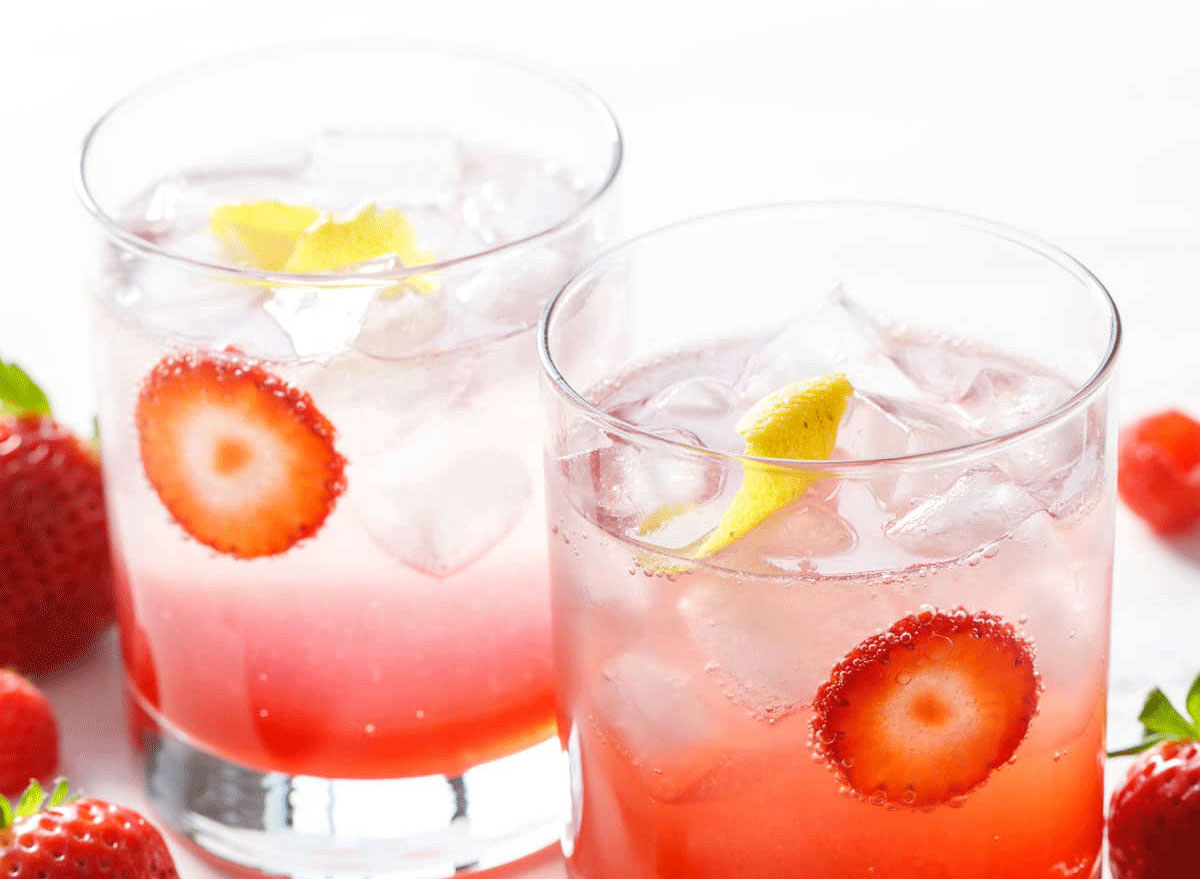 Homemade vinegar can easily be made from leftover red wine, Scott said. Combine three parts red wine to one part vinegar, and let it age in a container for three or four weeks, he explained. Use homemade vinegar in salad dressings, marinades, or to make a shrub for cocktails or mocktails.
Get the recipe from Love & Olive Oil.
Ice Cubes
Melanie Kaman, the sommelier at Baltaire in Los Angeles, suggests storing leftover red wine in the refrigerator to make it last longer or freeze in ice trays to create "wine ice cubes." The ice cubes can be used later for sauces or in glasses of sangria to make it more intense, she says.
Chocolate Ganache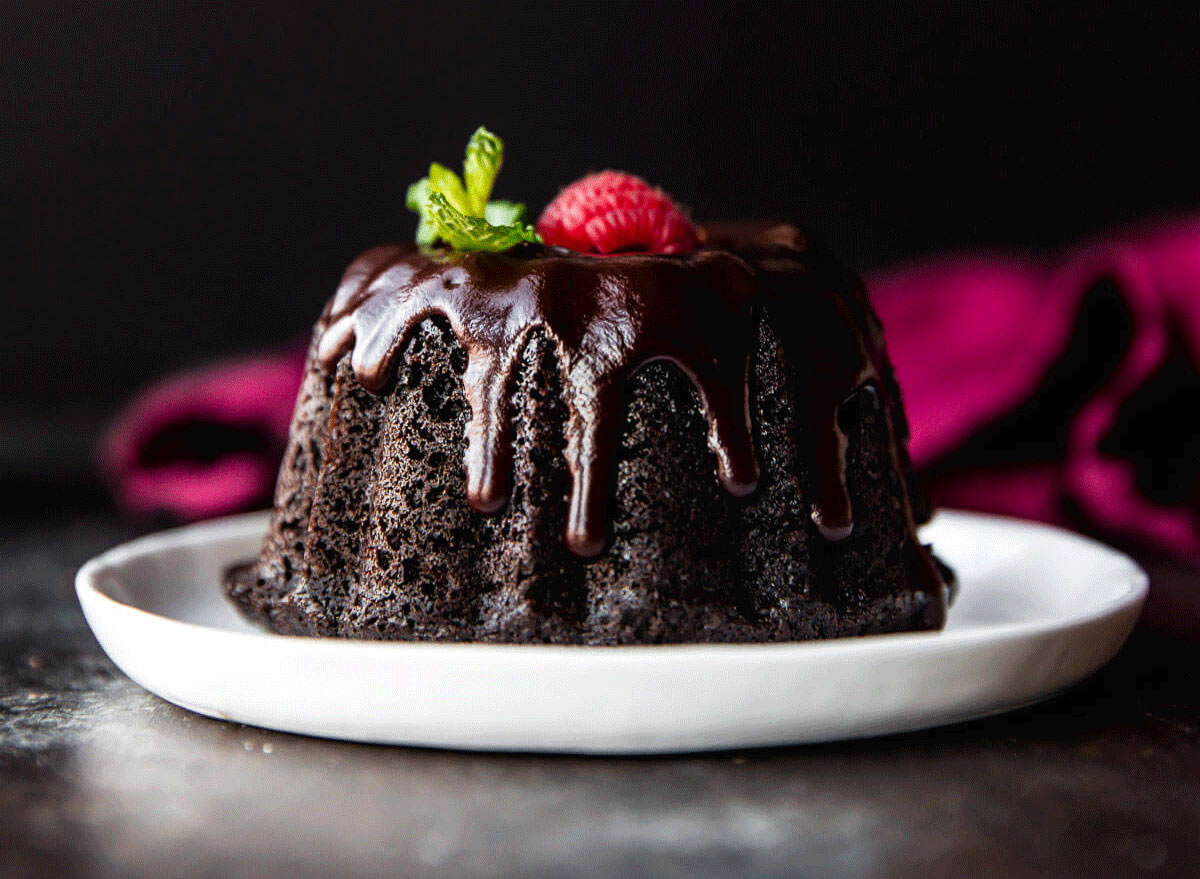 Along with flavoring savory sauces and marinades, leftover red wine works well in sweet recipes, like chocolate ganache. Melt semi-sweet chocolate with heavy cream, wine, butter, and cocoa powder for a rich ganache that's tasty drizzled over ice cream or fruit or as a brownie or cake topping.
Get the recipe from Sally's Baking Addiction.
Moisturizer
Beyond sauces, cocktails, and treats, leftover red wine can be used in non-edible ways, including as a skin moisturizer, Scott says. Red wine contains resveratrol, a polyphenol that can protect the skin from free radicals, which can cause wrinkles and fine lines. Resveratrol can also nourish and exfoliate the skin, and Scott suggests adding a cup of leftover red wine to a bath.
Produce Cleaner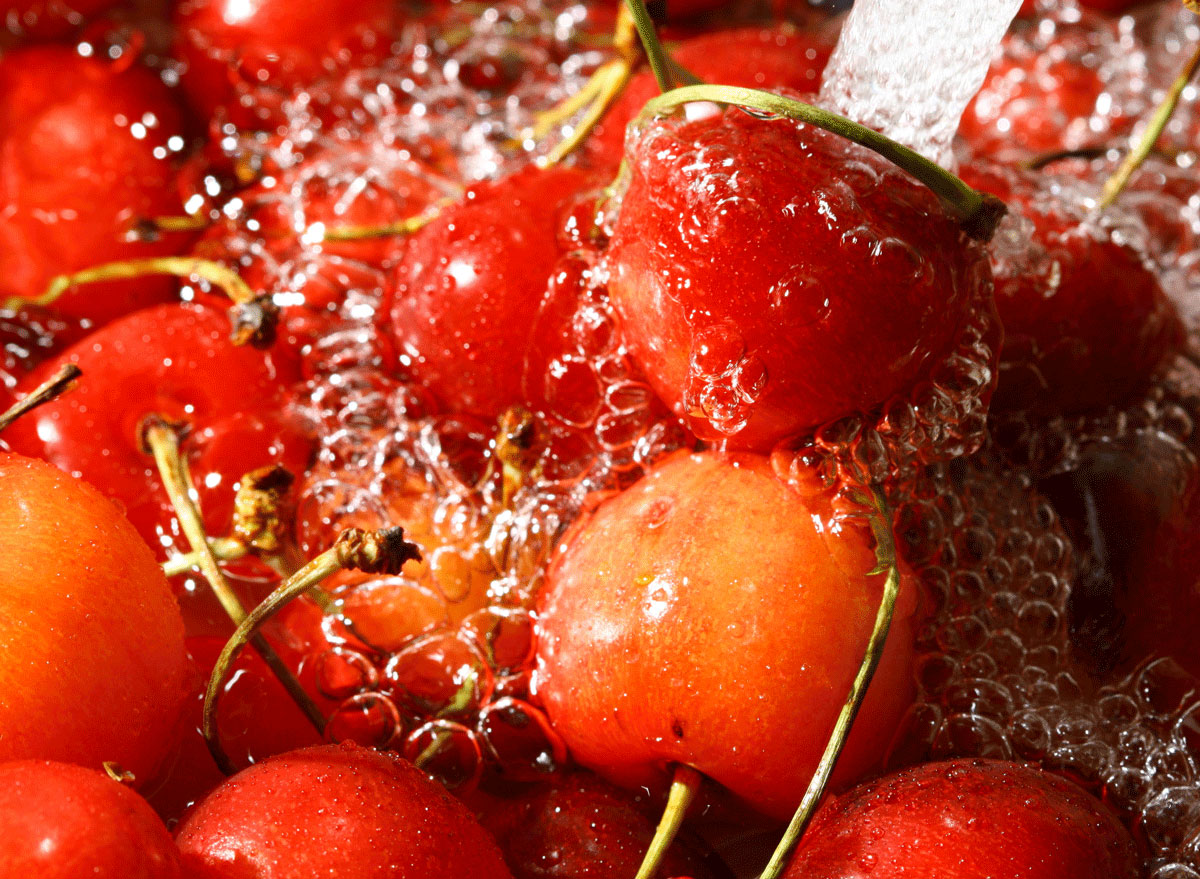 Red wine contains several antimicrobial properties that can be used to help rinse off fruits and vegetables or as a general disinfectant. Scott says a small amount of leftover red wine kills surface bacteria on produce.
Composting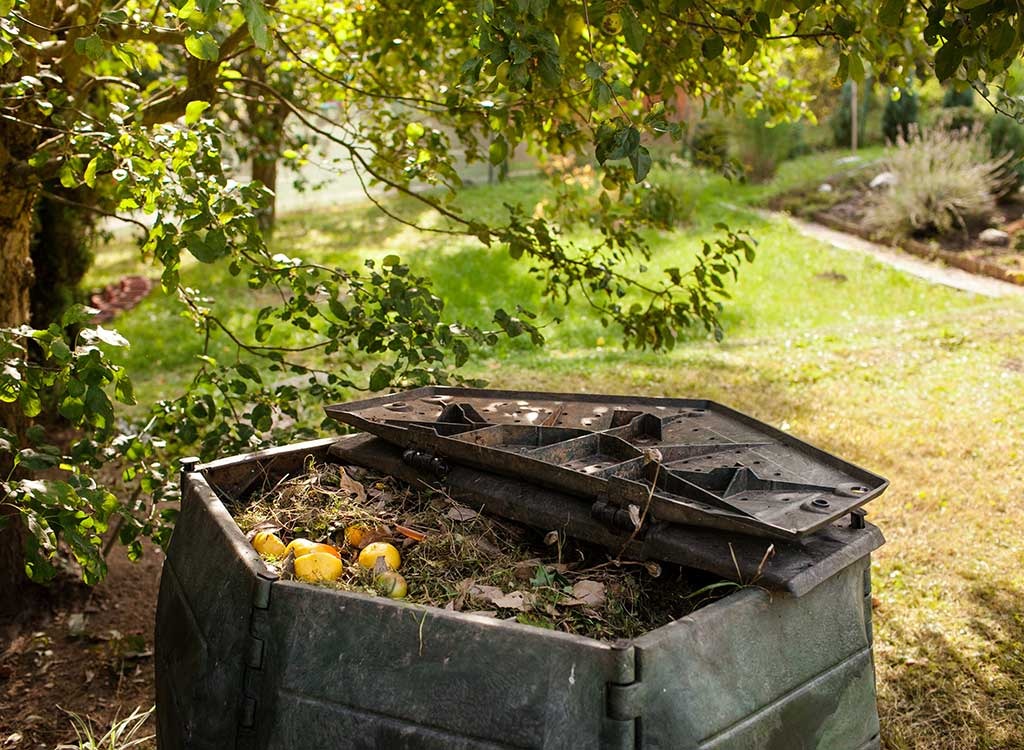 As more people embrace composting to cut down on food waste, Scott recommends adding a small amount of leftover red wine to the compost heap to jumpstart bacteria activity. The compost will later nourish your garden.
Fruit Fly Trap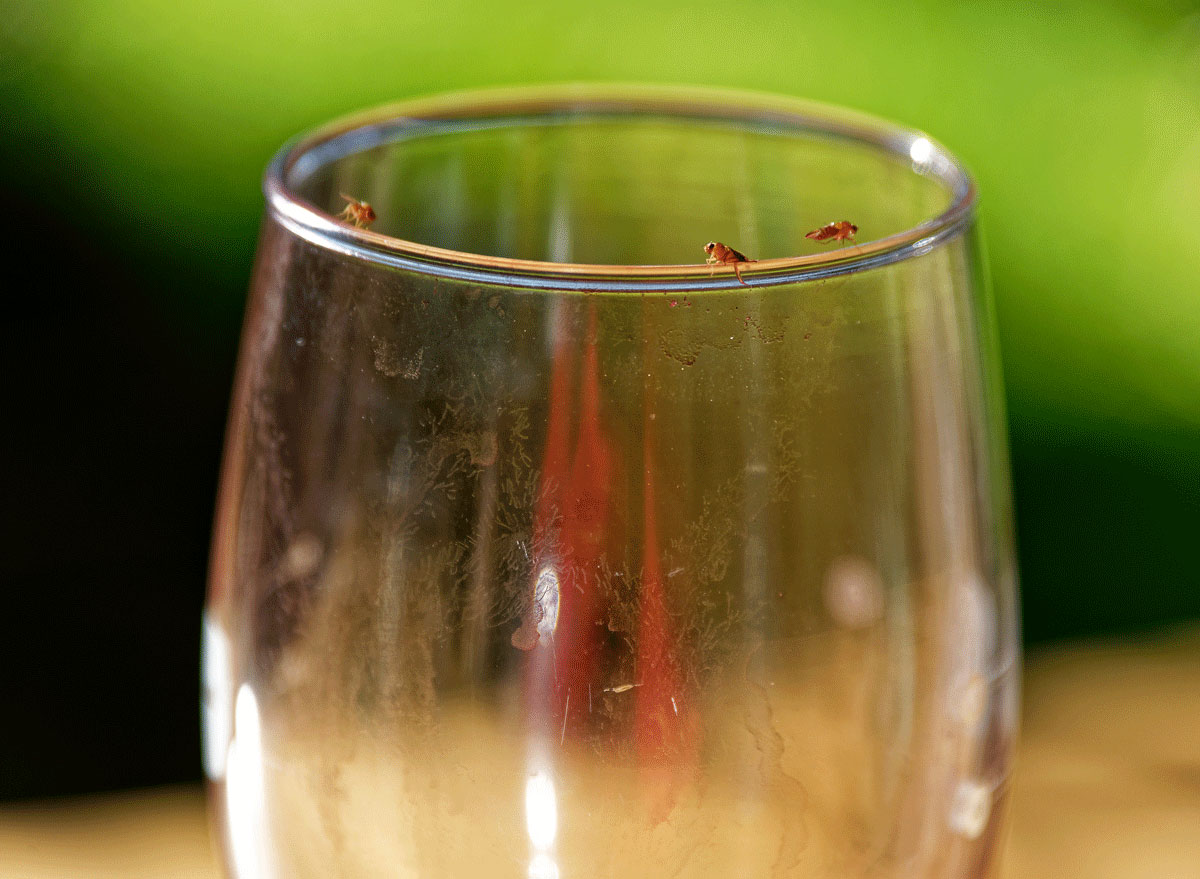 Fruit flies are a common summer nuisance, and leftover red wine can be used to set a trap. Fruit flies are attracted to wine and vinegar, so leaving a bottle or glass of leftover red wine out with a few drops of dish soap can help get rid of the pests, according to Good Housekeeping.
Preserve Leftover Wine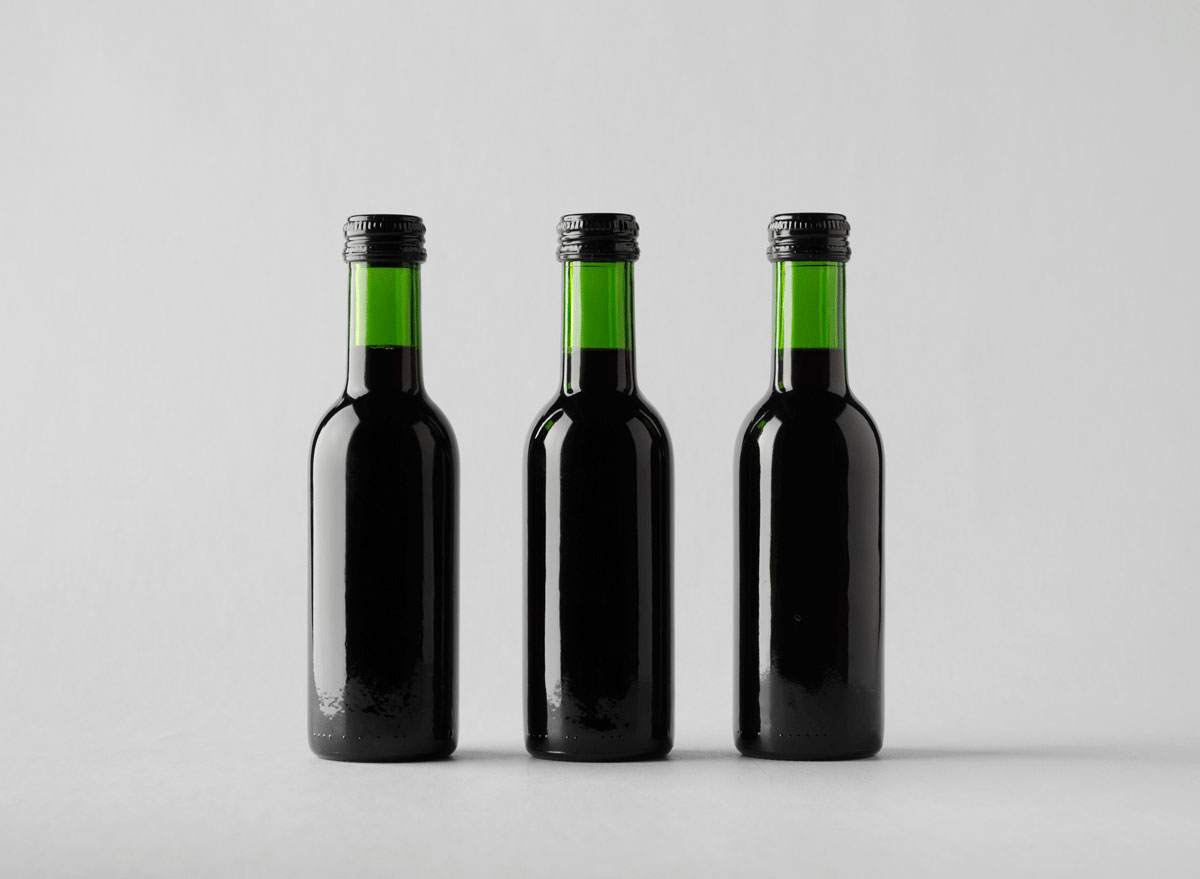 LA Wine's DeLuca says finishing a bottle of red wine isn't a problem he typically has. But for those with leftover wine, he has a preservation solution. DeLuca suggests purchasing multiple half, or 375 milliliters, bottles of your favorite wine and saving the bottles.
"The next time you open a bottle and know you're only going to have two glasses, pour the rest into a half bottle and cork it," he says. "Air is what kills wine—no air, no dead wine. Toss that half bottle in the fridge, and it's good for two weeks if it lasts that long."
For more, check out these 108 most popular sodas ranked by how toxic they are.