The Most Popular Fast-Food Fries in America
Where does your favorite stack up?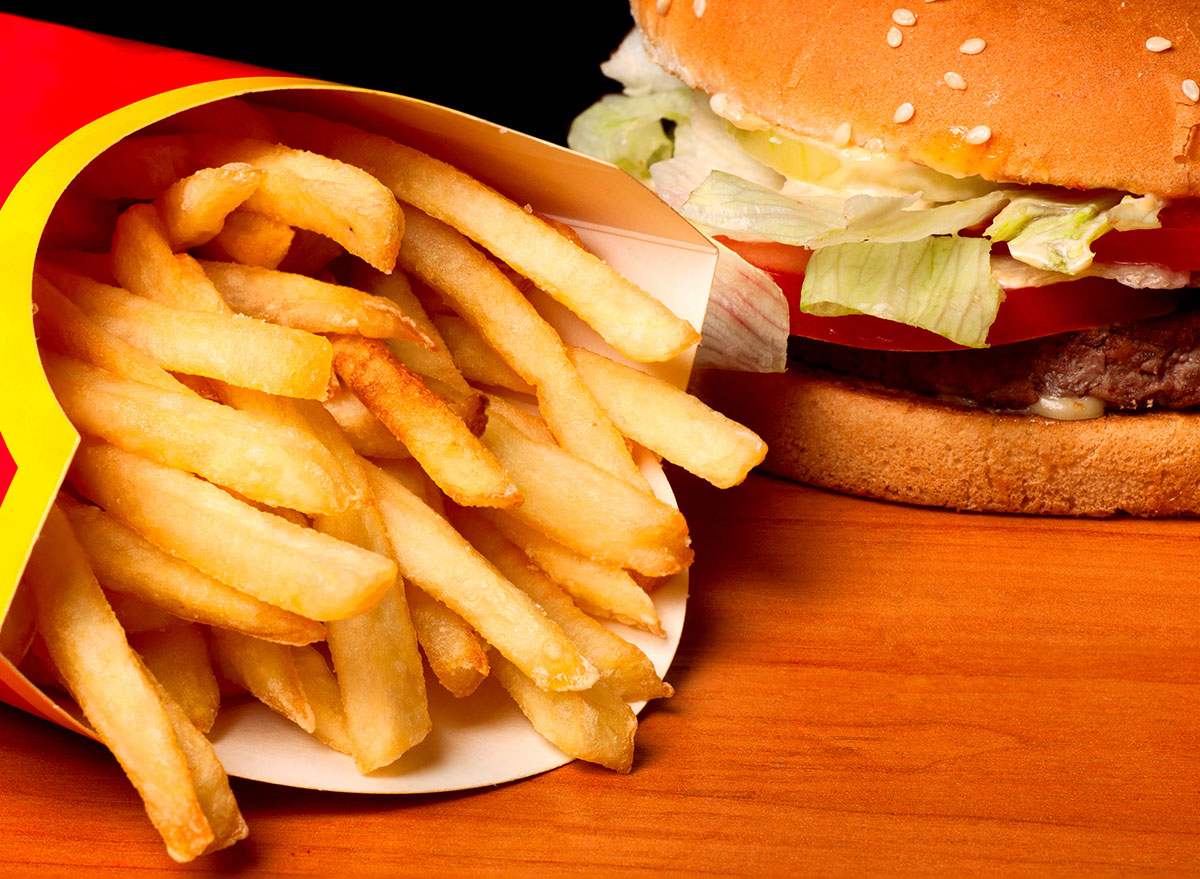 Few will argue with you that one of the best parts about ordering a fast-food meal is the hot, crunchy, fatty fries that come with any value meal. Of course, there are frozen french fries, but these freezer-burn bagged spuds just don't compete with the freshly fried potatoes you get at your favorite restaurant chain.
While our love of french fries is universal, our preferences for french fries differ immensely. Some people prefer regular fries, while others prefer curly. (Most people don't care much about wedges.) The majority of us dip our taters in ketchup, but some enjoy ranch dressing or (gasp!) even mayo.
Perhaps even more polarizing than our favorite types of fries is where we like to purchase our fries from. Which fast-food restaurant actually makes the best fries? The holiday experts at National Today enlisted the help of TOP Agency Global to survey 1,000 Americans about their fry propensities. Specifically, they asked those 1,000 participants to pick the fast-food restaurant that makes their favorite fries.
Without further ado, here are the 5 most popular fast-food french fries in America—ranked from popular to super popular. While these results were based on a survey, we also did some french fry testing of our own. We Tasted the Fries at 7 Major Fast-Food Chains. This Was the Clear Winner.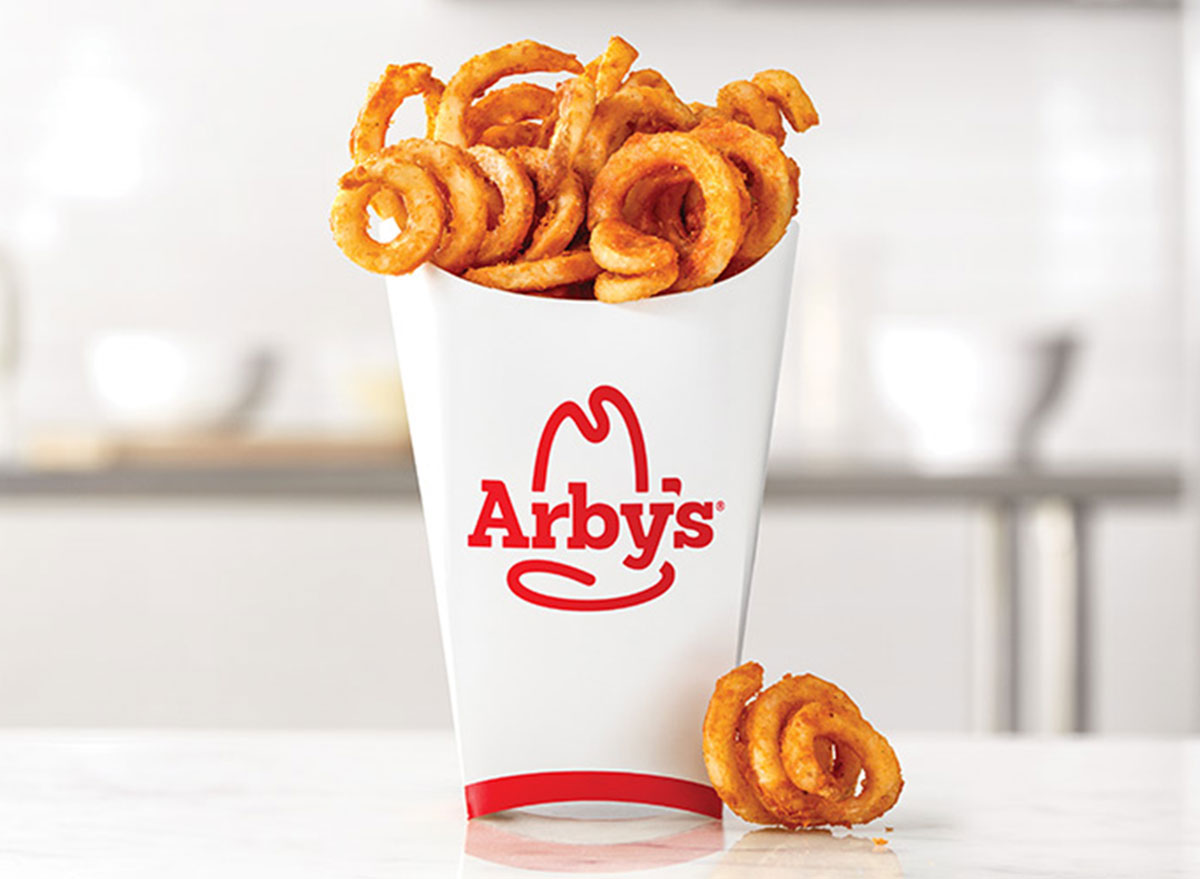 The title of fifth most-popular fast-food french fries goes to Arby's. The fast-food chain popular for its meaty sandwiches earned 11% of the votes in this survey. As one of the few chains to offer curly fries, Arby's has a leg up on the competition. We're not at all surprised that survey participants ranked Arby's among the top fast-food french fries in the country.
STAY INFORMED: Sign up for our newsletter to get the latest food news delivered straight to your inbox.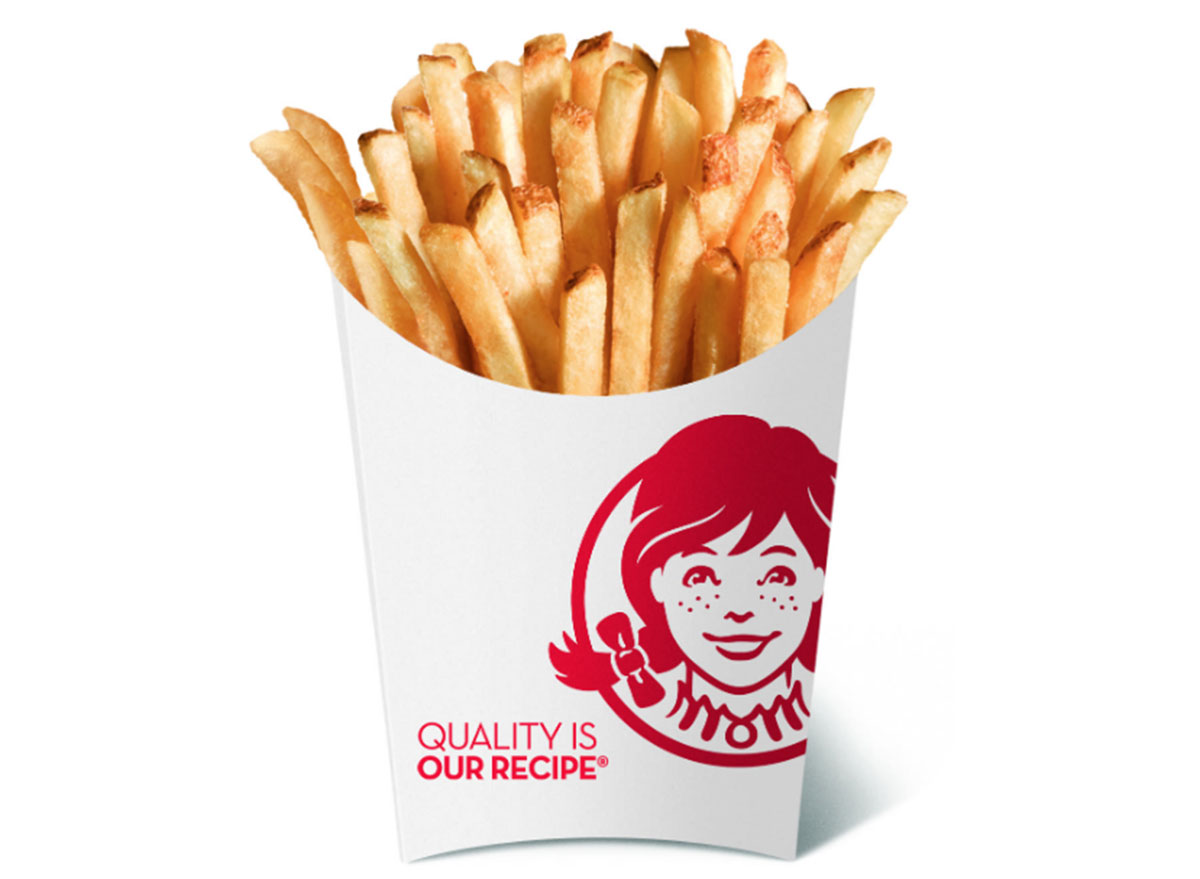 Wendy's essentially tied with Arby's, earning 11% of the votes. While Wendy's fries aren't anything special, they seem to serve their purpose: a crunchy, tasty side to any fresh burger. Speaking of fast food burgers, if you simply must get a large order of fries, make sure you're not pairing this high-calorie side with any of The Unhealthiest Fast Food Burgers—Ranked!
For a place with fries in the name, Five Guys showed up when it came to the most popular fries in the country. Earning 12% of the votes, this burger chain's large cup of fries has plenty of devoted fans.6254a4d1642c605c54bf1cab17d50f1e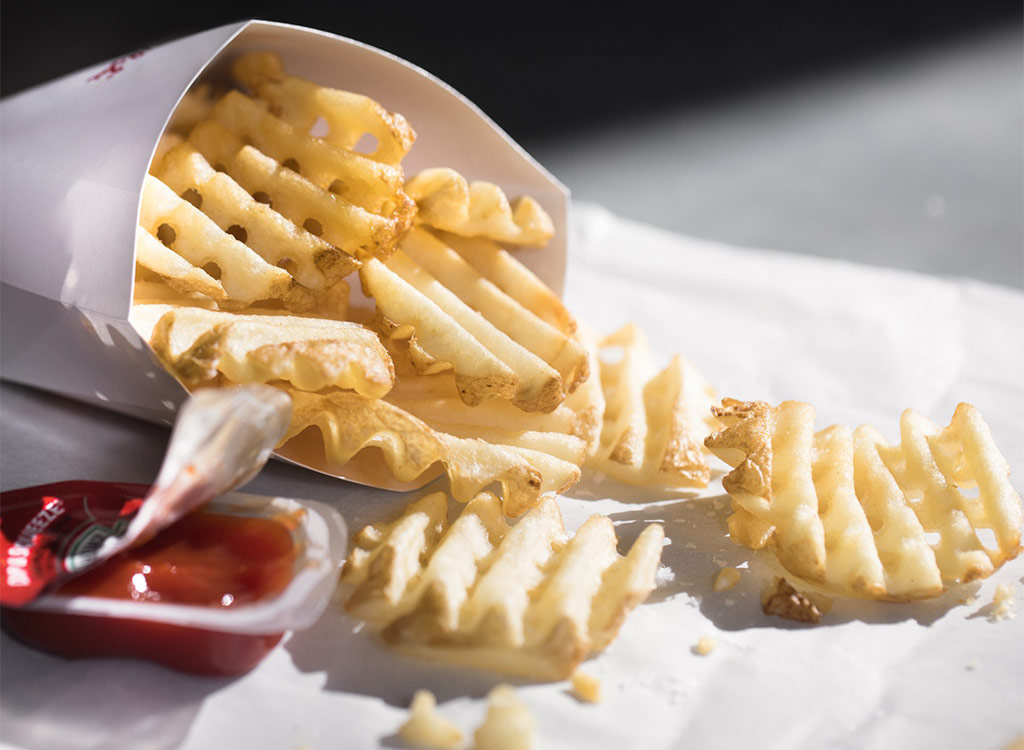 Just barely edging out Five Guys for second place is Chick-fil-A. The chicken chain came in at 13% of the vote. Even though the same survey found that waffle fries are only the fifth most-popular style of fries, it appears that didn't matter in this case.
There's almost no competition when it comes to the most popular fast-food french fries. Coming in heads and tails beyond its competitors—earning 35% of the votes—is McDonald's. Their popularity is probably related to how iconic these fries are, but it's also likely tied to their taste. In our taste test, we ranked McDonald's fries as our second-favorite spud, next to Shake Shack's crinkle fries. For more iconic restaurant foods besides Mickey D's fries, check out these 100 Most Popular Fast Food Items—Ever.
Olivia Tarantino
Olivia Tarantino is the Managing Editor of Eat This, Not That!, specializing in nutrition, health, and food product coverage.
Read more about Olivia