7 Most Unique Costco Locations in the World
Not every massive Costco warehouse is the same old big-box store.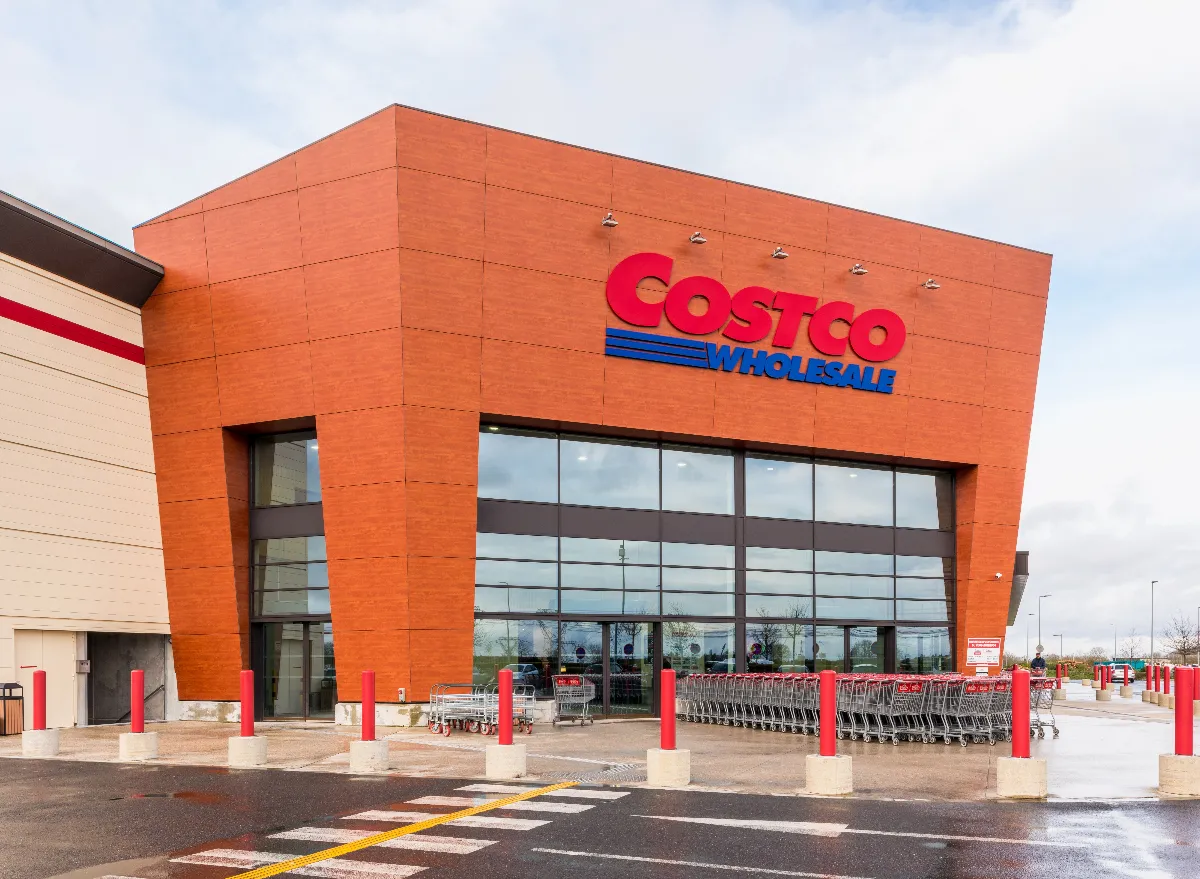 Shopping at Costco is an experience like no other. Between the expansive product selection, bulk pricing, free samples, and iconic food court, the warehouse club knows how to set itself apart in the retail industry. And just like snowflakes, no two stores are exactly alike.
Among Costco's 848 locations across the globe are clubs of varying sizes, with different features and distinctive product offerings. From the biggest superstore in Salt Lake City, Utah, to the former prison-turned-warehouse in South Korea, here are some of the more unique Costco locations across the world.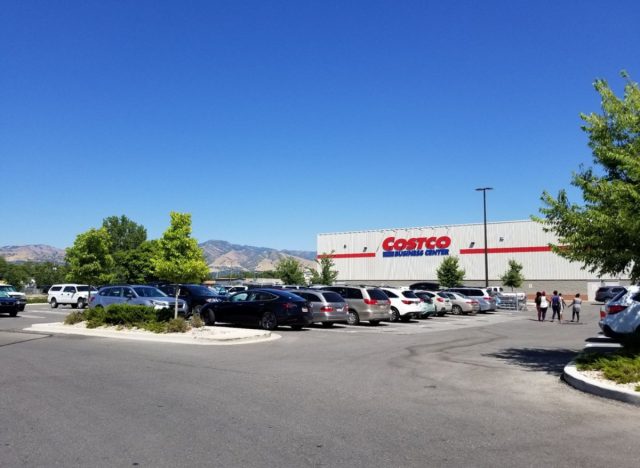 Coming in at 235,000 square feet is Costco's Salt Lake City store, which currently stands as the largest Costco on the planet. With the warehouse's size surpassing the average Costco, which is 146,000 square feet, employees have been reported to walk up to 10 miles per day.6254a4d1642c605c54bf1cab17d50f1e
The superstore opened its doors in 1994 and expanded in 2015 to include a Business Center. In addition to the warehouse's notable size as a whole, the Salt Lake City Costco features three 3,000-square-foot coolers, one being a large walk-in refrigerated dairy section, as well as a freezer with whole roasting pigs and lambs.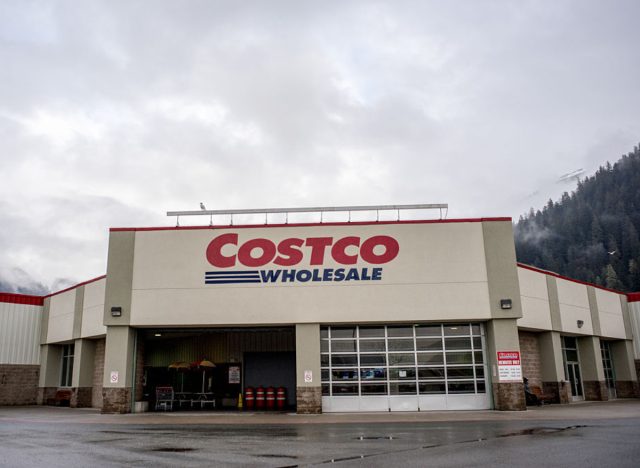 On the other end of the spectrum is Costco's warehouse in Juneau, Alaska, which is just 76,696 square feet. That would be pretty big for a standard supermarket, but it's tiny for Costco.
The store opened its doors in 1993 as a test to see if a smaller-sized market format would work. "We've since decided that it probably doesn't," Kevin Green, Costco's Wholesale assistant vice president, told KTOO in 2019. "But it does work in Juneau." The state's capital currently has a population of 32,549 people.
Despite the location's relative small size, the product offerings are still plentiful. While an average-sized Costco has about 3,800 products, the Juneau store doesn't fall too far behind with Green reporting that the store carries approximately 3,200 items.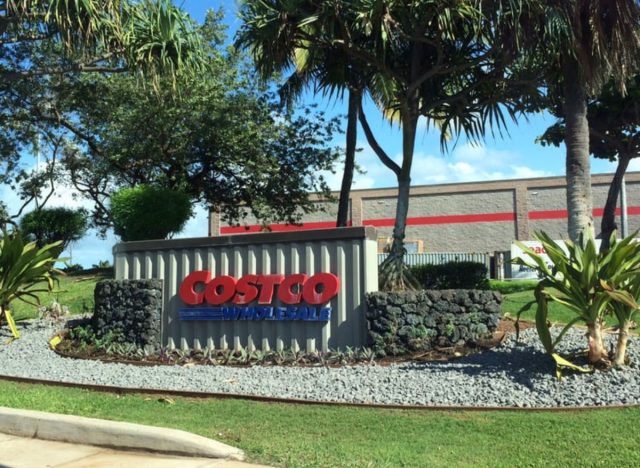 Have you ever worked up an appetite while shopping at Costco, but the food court just wasn't doing it for you? In Kahului, Maui, shoppers have even more options. Right outside of the warehouse, members can dine at one of two different food truck parks. Directly across the street from the club's gas station is a food truck courtyard called Plate Lunch Marketplace, which sells various noms ranging from tacos and Thai food to burgers and fresh seafood.
Beyond this food selection, there is another, even newer food truck park, located across from Costco's food court that opened in early 2021. Some of the food offerings include poke, sushi, and gyros, though The Hawaii Vacation Guide noted this food truck park to "still [be] getting established so some food trucks come and go."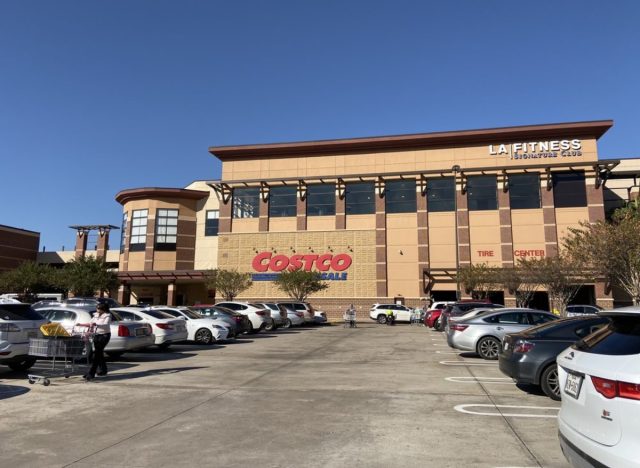 If traversing Costco's aisles isn't enough of a workout for you, another location in Houston, Texas, can help you work up a sweat. Houston's Greenway Plaza retail center, built in 2008, is home to a Costco with an LA Fitness above it. That's one way to work off the $1.50 hotdog and soda combo!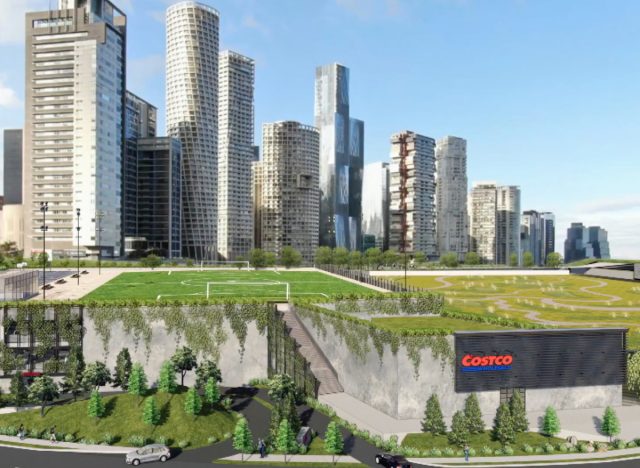 Unlike most Costcos, which are rarely hard to miss, the retailer's Mexico City warehouse—which opened in November 2021—is fairly inconspicuous, concealed underneath a large public park. As reported by Fast Company, the superstore's roof, parking garage, and loading bays are covered with a soccer field and other sports courts, walking paths, and a skate park. There's also a green roof that humans cannot access, which is home to 10 species of native plants, serving as a sanctuary for birds, bees, and insects.
This Costco location also has two water systems designed to help with Mexico's chronic water shortages. First, there's the on-site wastewater treatment facility that produces greywater that can be reused to flush toilets and urinals. Then, there's a water catchment system that collects and stores rainwater that can be reused for the recreational fountains and lakes at Parque La Mexicana, the public park across the street from Costco.
Costco's newest South Korea warehouse opened in October 2022. But the sprawling aisles of the store weren't built from the ground up. Rather, they were converted from a former prison.
"It's amazing what you can do in different countries with real estate," Costco CEO Craig Jelinek said during the company's January shareholder meeting.
Villebon-sur-Yvette
, France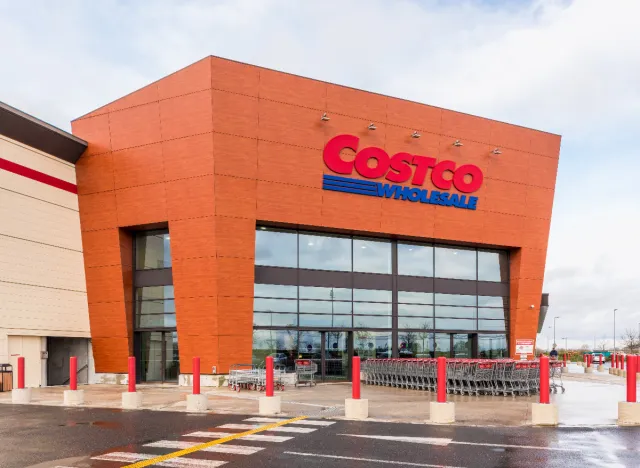 Costco made its debut in France back in 2017, planting a warehouse just south of Paris. Aside from its eye-catching exterior, the European club boasts several noteworthy features, such as an extensive cheese aisle complete with large wheels of brie, as well as giant bottles of French rosé and a variety of French desserts, as reported by BuzzFeed. Crêpes, anyone? And like Costco's Canadian locations, poutine has been spotted in the food court, as well.
Brianna Ruback
Brianna is a staff writer at Eat This, Not That! She attended Ithaca College, where she graduated with a degree in Journalism and a minor in Communication Studies.
Read more about Brianna