9 Most Overrated Grocery Items at Costco, According to Customers
Many Costco fan favorites simply don't live up to the hype, members say.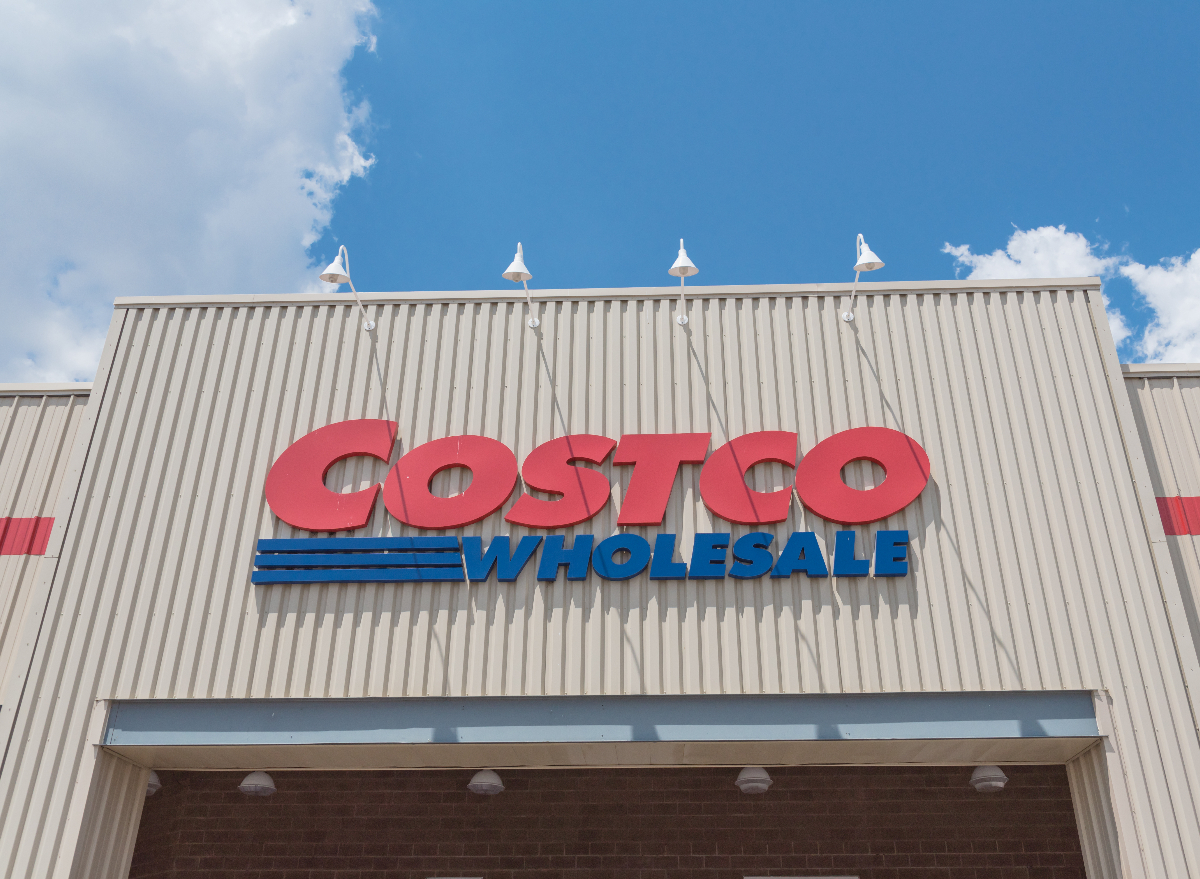 Costco is often put on a grocery pedestal. The membership-only warehouse chain is well-known for cranking out winning products whether it be in the deli, bakery, or iconic food court, and devoted fans can't help but eat it up.
From the fresh croissants to the Korean bulgogi to the $1.50 hot dog combos, nearly every food item is said to be a step above. But, is this actually the truth? Or, has Costco's ambience, filled with walls and walls of bulk items, tasty samples, and enticing prices, lured shoppers into a buying stupor?
A few brave members have actually begun to take a closer look at some of the shop's most prized items, and are finding that they may not be as appealing as we all originally thought. Read on to find out which Costco foods are currently being questioned and just might be the most overrated items you can find throughout the warehouse.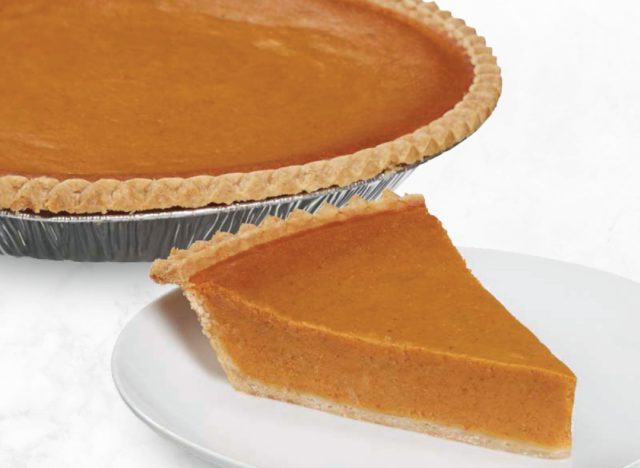 The Costco pumpkin pie is one of the store's most highly anticipated seasonal items. The beloved baked good costs $5.99 (or up to $7.99 depending on where you live) and weighs nearly four pounds. Some members wait all year to get their hands on this great pumpkin monstrosity, but others are starting to think the pie is better off in the trash than in their stomachs.
Rumors have spread that a new recipe has tainted the pie, while a few people on Reddit blame it all on the bland crust. And, one opinionated Redditor couldn't find a single positive thing to say about the colossal dessert. "I can't stand Costco pumpkin pies," U/Lupulmic shared. "They taste so artificial that I can make out the chemicals the bakers used. Each one is like a lab experiment trying to replicate the taste of pumpkin gone horribly wrong. They have a terrible crust and a really strange aftertaste." Sheesh, tell us how you really feel.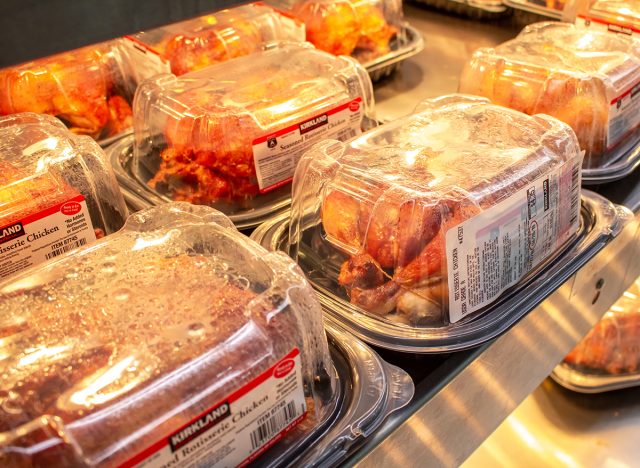 Over in the deli, members are also squawking about an out-of-the-ordinary taste in one of the warehouse's most acclaimed items: the rotisserie chicken. "I thought I was losing it/had Covid again when I tried a rotisserie chicken recently and it tasted…chemically and soapy? So odd," one shopper said. Others were quick to back up this statement, with a few chiming in to say that either the packaging or the preparation methods could be the root of the problem. A couple contributors to the chat even claimed to be Costco employees and shared that the deli actually purchases chickens from two different suppliers. Both are used to make the store's rotisserie chickens and one seems to be consistently lower quality than the other, according to these inside sources.6254a4d1642c605c54bf1cab17d50f1e
While we don't know for sure what's up with the chickens, one Reddit user perhaps said it best, joking that it's "clearly fowl play."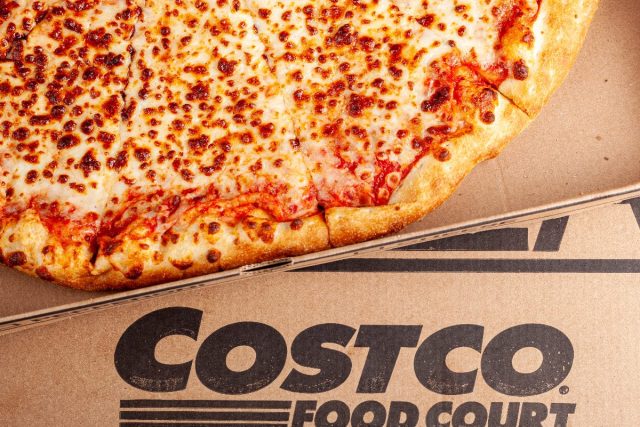 Is there trouble in food court paradise? Complaints continue to circle around the counter's currently disappointing selection and the overall quality of its longstanding items. Most recently, the famed food court pizza is under fire. "Costco pizza is overrated," U/Purple_Pansy_Orange said point-blank in a response to another member questioning if they had just received a bad slice. "It's always been floppy, too thin in the center, greasy, cheap cheese. Maybe your Costco just caught up with the rest." In another thread, one member gave the pie a 3 out of 10 rating and admitted they would quicker opt for Little Caesar's instead. Mamma mia, Costco! Sounds like it might be time to rethink your pizza recipe.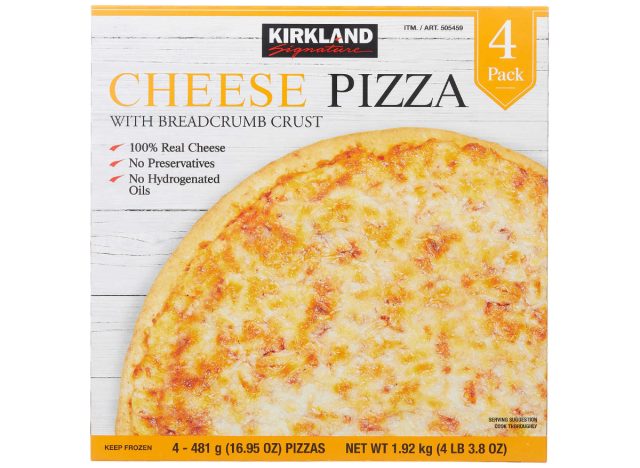 And, the food court isn't the end of Costco's pizza woes. Kirkland brand frozen pizzas–formerly thought to be adored by all—are now being put into question by customers as well. "I'll eat just about any frozen pizza, but the Kirkland cheese pizza is nearly inedible to me," U/TacodWheel recently admitted. "Just brings no value unless I was starving and there was nothing else in the house to eat." Others in the conversation describe the Kirkland product as "bland," "awful,"and "pretty bad, even judged against the very liberal frozen pizza scale." Luckily, the Motor City-brand pie, which is also sold at Costco, seems to please members more often.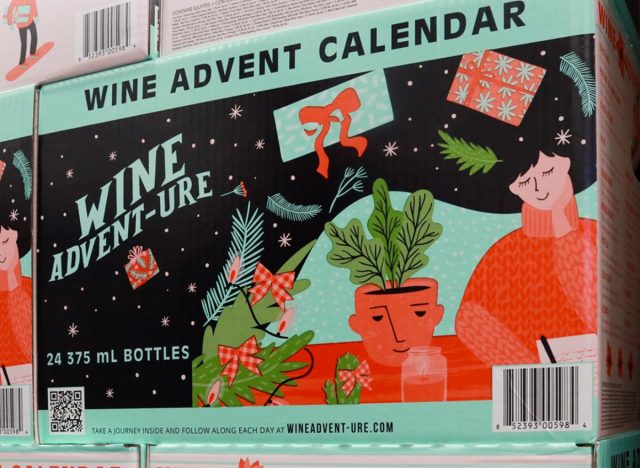 Get ready for 24 days of disappointment. According to Costco customers, that's the only thing you should expect from the notorious $99 Wine Advent–ure Calendar, which is sold leading up to the holidays. "Not worth it," one unsatisfied member warned. "The quality of those wines suck and honestly Costco should be ashamed to sell them. You can get really fantastic wine from Costco and this isn't it." Another member added, "I think I batted no better than 40% on what I would consider drinkable." Yet another shared that they only found one bottle out of the whole pack they would think to buy again. Sounds like picking bottles individually from Costco's vast collection is the smarter way to sip.
Cherry and Cheese Pastries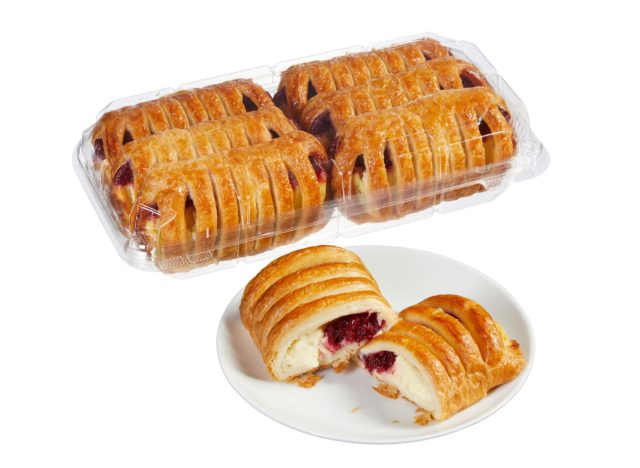 Costco's bakery items are like the grocery celebrities of the warehouse—highly adored by devoted fans and constantly making headlines. But, like many stars, some just enjoy a brief time in the limelight before flickering out. This is what appears to be happening to the bakery's Cherry and Cheese Pastries. This fusion of the store's already existing cheese pastries and separate cherry pastries were all the rage at first, but some customers have already changed their tune.
In a winded review of the sweet treat, U/pseud_o_nym describes them as "so-so," "just plain dough that's neither flaky nor crisp nor especially tasty," and "not worth the calories." The general consensus among the commenters is that they weren't necessarily bad, just not good enough to justify the price or a repeat purchase.
Just Bare Chicken Nuggets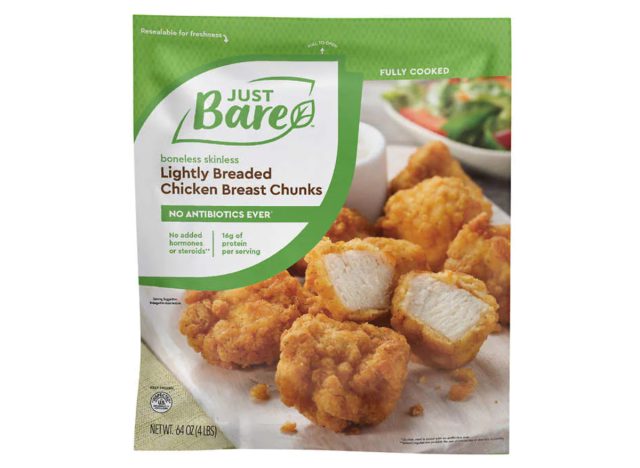 If you stay in the Costco loop, then you know these frozen chicken chunks have commonly been compared to the king of fast-food chicken: Chick-fil-A. But, lately it seems they aren't all they're cracked up to be. Customers have reported that the chicken nuggets have been fairly tasteless and it's nearly impossible to achieve that renowned Chick-fil-A crisp through any cooking method. "Bought a bag, but barely finished it (would have tossed it out, but I don't like wasting food)," one shopper says. "They don't crisp up, even in the air fryer. Everything crisps in an air fryer…" Some say a good sauce can save the nuggets, but this might just be one product that can't be perfectly replicated.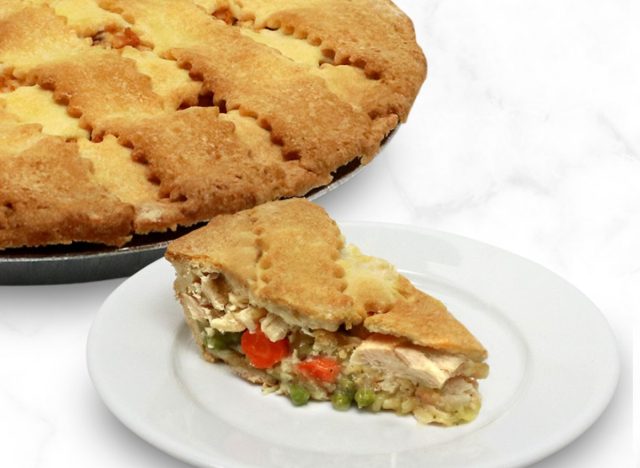 For many families, Costco's savory Chicken Pot Pie has been a long-running weeknight staple. But, the dish is slowly starting to lose its hard-earned status. According to shoppers, the chefs behind the scenes have been largely overdoing it on the salt, causing the pie to be inedible. U/Newokie1959 first brought this issue to light with a post titled, "A first for us. Bad Chicken Pot Pie." The Costco member went on to say that they simply could not stomach the sodium soaked meal and the problem was the soupy gravy, not the chicken itself. In response, U/ared2121 added, "We got one last week and was pretty disappointed too. So salty and SO much dough. Used to be packed with fillings. Not going to repeat."
Members are realizing that while these Chicken Street Tacos from the deli sound like a convenient meal option, you might be better off seeking your taco fix elsewhere. One user on Reddit says, "These tacos have always been a very hard sell to me. They're not cheaper than local trucks or gas station places that cater more towards the lower income and they're definitely not better. I tried them once just for the novelty and never went back to them." Others mention the kit's ingredients are fairly dry overall and that it comes with not nearly enough protein for the price. Instead, maybe try whipping up your own tacos made from fresh Costco fixings during your next Taco Tuesday.