5 Most Unique Grocery Stores in America
Who said grocery shopping was boring? These locations make your regular chore a little more interesting.
A trip to the grocery store isn't always the most exciting event. Sure, you might come across some interesting new products that you haven't seen before, but checking items off your weekly grocery list is often nothing more than a routine household task. Well, unless you know where to shop.
If you want to do more than just pick up your essential items, there are several grocery stores across the United States that are designed to make your shopping experience more memorable. With features ranging from in-store dining and culinary education to singing animatronics, these supermarkets know how to stand out from the pack.
Whether you are looking to shake up your next shopping trip or are seeking out a tourist attraction, swinging by one of these grocery stores might just be exactly what you're looking for. Here are five of the most unique grocery stores in America.
Jungle Jim's
What started out as a roadside produce stand in Fairfield, Ohio, ultimately transformed into a massive international market that has been nicknamed the "theme park of food." From the animatronic displays to the fully functional monorail purchased from the Kings Island amusement park, Jungle Jim's has a wide range of elements that set it apart from the typical run-of-the-mill grocery store.
Between its two locations in Fairfield and Cincinnati, both more than 200,000 square feet, Jungle Jim's offers over 180,000 products—many of which you won't find in your go-to supermarket. Some examples include chocolate-covered bugs, ground camel, and Buffalo Wing soda. As an international market, the iconic store allows customers to discover products from all over the world, since it represents more than 70 countries. As Jungle Jim's advises on its website, "Just don't forget to grab a map!"
Stew Leonard's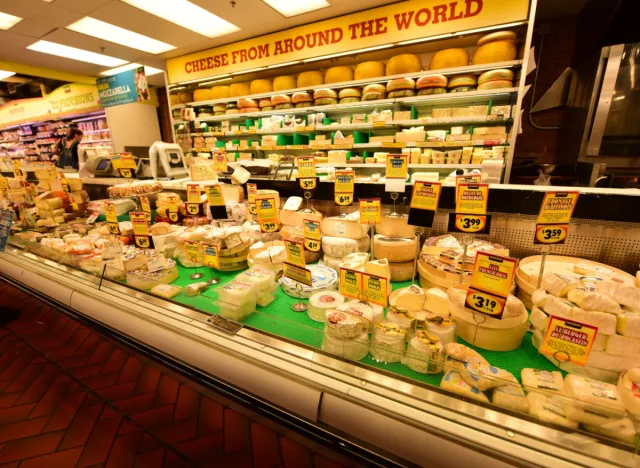 This family-owned regional grocer, which began as a small dairy in 1969, has grown into the world's largest dairy store and has even been nicknamed the "Disneyland of Dairy Stores." Known for its rustic farmers market vibe and maze-like format—thanks to its one-way aisles—Stew Leonard's guides shoppers through a plethora of items, including produce, meats, baked goods, and of course, house-made dairy products. However, unlike a traditional grocery store that sells around 30,000 items, Stew Leonard's carries a curated selection of 2,200 products.
As with Jungle Jim's, shoppers will encounter singing animatronics along their shopping trip, as well. Headquartered in Norwalk, Conn., Stew Leonard's currently has six locations—one in New Jersey, three in Connecticut, and three in New York.6254a4d1642c605c54bf1cab17d50f1e
Eataly
Back in 2007, this Italian marketplace chain opened its first location in what was once an old vermouth factory in Turin, Italy. Since then, Eataly has grown to have 40 locations all over he world. With eight outposts in the U.S., the Italian chain has a presence in several major cities, including New York, Chicago, Boston, and Los Angeles.
Serving as both a market and a food hall, Eataly boasts a wide variety of food and beverage counters, serving up meats, cheeses, seafood, wine, and more. The marketplace is also home to several full-service restaurants and cooking classes, further promoting the "Eat. Shop. Learn." mindset stated in Eataly's manifesto. So, if you'd like to learn how to make pasta from scratch, Eataly's got you covered.
Capitol Market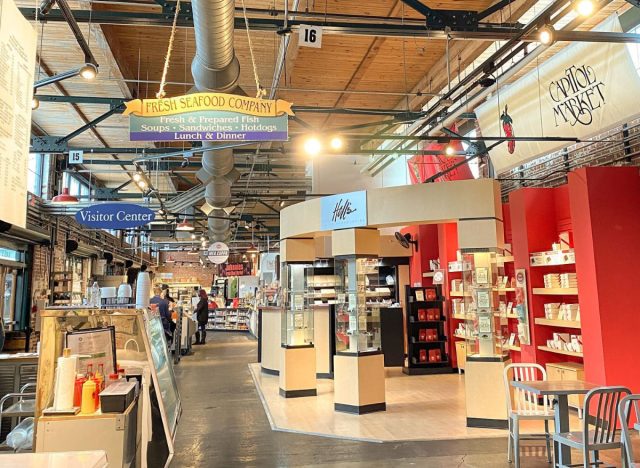 Located on a renovated railyard from the 1800s is Charleston, West Virginia's Capitol Market. Operating as an indoor-outdoor market all year-round, the shopping destination features a selection of specialty shops, groceries, and eateries. This includes a butcher shop, wine and cheese shop, fish market, and chocolatier, to name a few.
Aside from offering a unique shopping experience, Capitol Market hosts a variety of events, such as its "Let's Get Cooking" demonstrations led by Chef Paul Smith. As noted on the market's website, these classes, which are sponsored by the AARP of West Virginia, are offered from May through September.
Whole Foods – Austin, Texas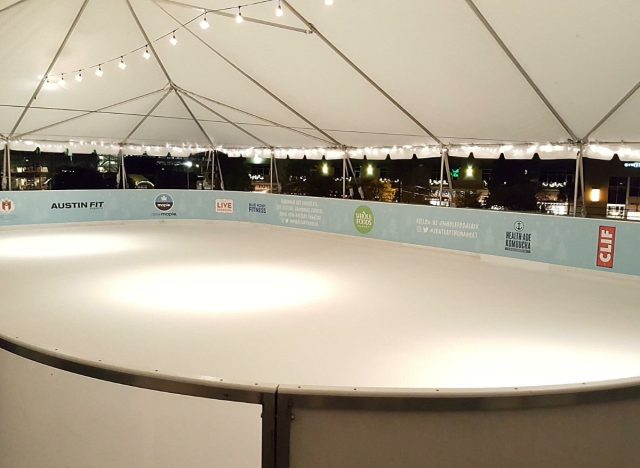 Grab your grocery list, reusable bags…and your ice skates. Whole Foods' store on North Lamar Boulevard in downtown Austin, Texas, has a rooftop ice skating rink that opens to the public during the winter. While Visit Austin notes that the popular winter activity was not offered during the 2022 season, the tourist bureau says to "check back for more information on dates, times and ticket prices in 2023."
Brianna Ruback
Brianna is a staff writer at Eat This, Not That! She attended Ithaca College, where she graduated with a degree in Journalism and a minor in Communication Studies.
Read more about Brianna