7 Best Costco Deals for Memorial Day Weekend
These healthy food finds will help you kick off your summer the inexpensive way!
It won't officially be summer until June 21, according to the calendar, but Costco is already busy stocking its warehouses with warm-weather foods and other seasonal items for its customers. Better yet, with Memorial Day Weekend upon us, Costco just put a ton of these items on sale!
These deals are part of the warehouse chain's Member-Only Savings event that happens every few months. The sale started May 19, and these lower prices will stick around until June 13. To help you shop, we rounded up the best deals on the healthier foods that you can get for a steal, which you'll find below. (But, yes, know that there are plenty of other holiday treats available at a discount too, like this giant box of S'mores ingredients.)
Keep reading for the best healthy groceries to buy this MDW at Costco, and for more shopping tips, make sure to steer clear of these Costco Foods You Should Always Avoid, According to Nutritionists.
Chobani Less Sugar Greek Yogurt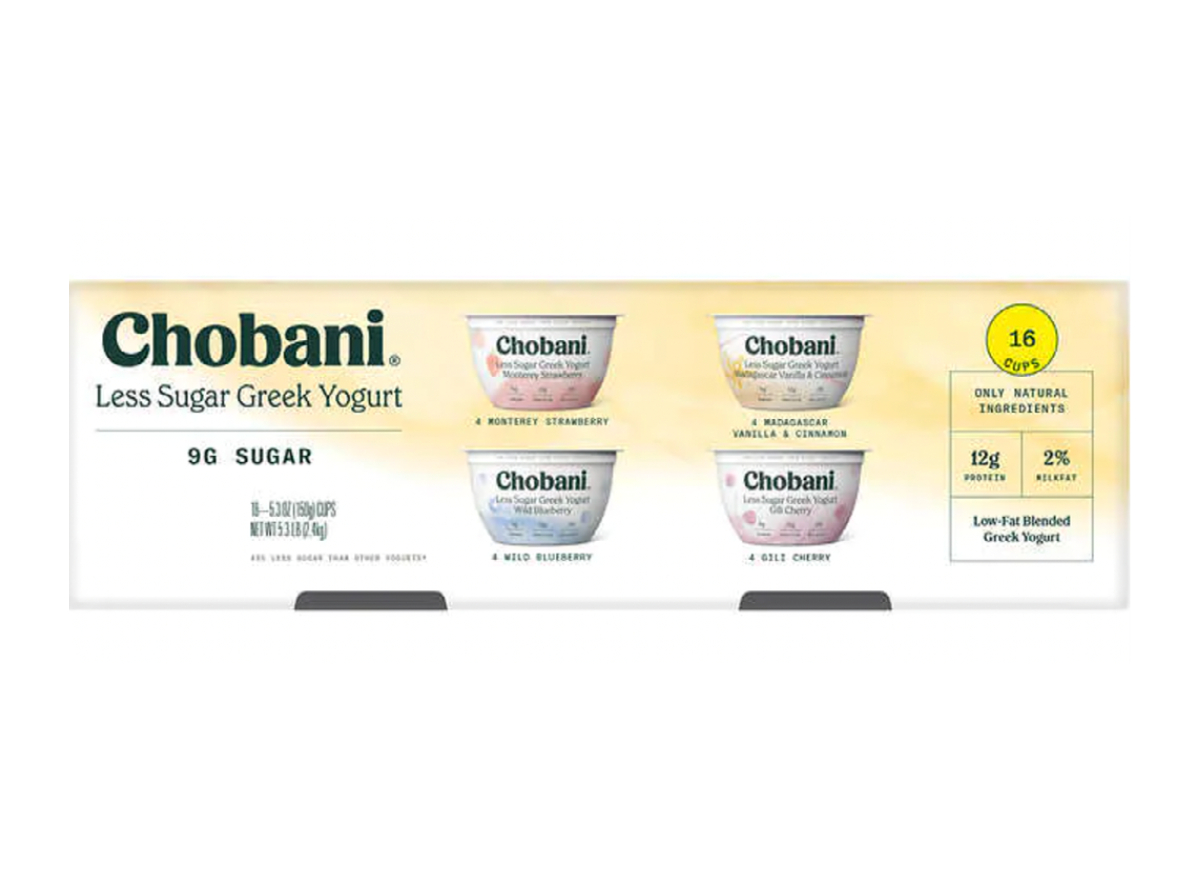 This pack of 16 different flavors of lower-sugar Chobani Greek Yogurt is a great option if you want a treat but don't want to add a ton of sugar on top of all the other Memorial Day favorites. Each 5.3-ounce cup has 9 grams of sugar and even 12 grams of protein.
You'll have to head to the warehouse closest to you to take advantage of this deal, which includes flavors like Monterey Strawberry, Wild Blueberry, Chill Cherry, and Madagascar Vanilla & Cinnamon.  They're also great for these Greek Yogurt Bars that taste like cheesecake.
Related: To get all the latest Costco news delivered right to your email inbox every single day, sign up for our newsletter!
Snack Factory Organic Pretzel Crisps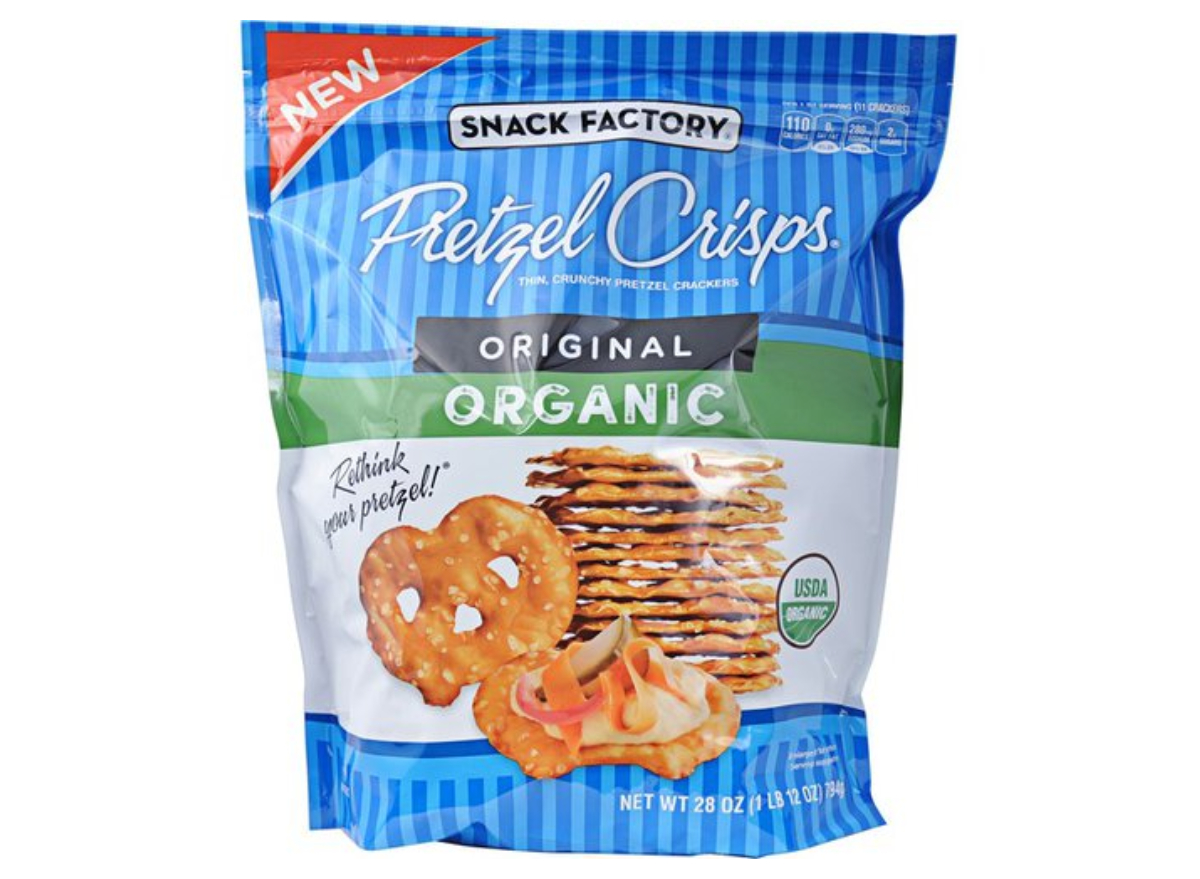 Stock on dips is on the rise, according to another grocery chain, and luckily Costco has an almost two-pound bag of the Pretzel Crisps for $2.90 off right now. There's plenty to go around thanks to this warehouse-only deal (but it is also available on Instacart for $8.59).
Nature's Garden Keto Snack Mix
Get one 24-ounce bag for $3 off or, if it's a snack for a crowd, two bags for $6 off this weekend. The newly discounted $23.99 double pack is even available for same-day delivery.
This snack mix is certified Keto compliant and contains macadamia nuts, pecans, pepitas, almonds, and cheese balls. Each bag contains 24 servings and has 170 calories, 15 grams of fat, only 4 grams of carbs, and 7 grams of protein.
Related: 15 Best Healthy Keto Dessert Recipes
NaturSource Organic Salad Topper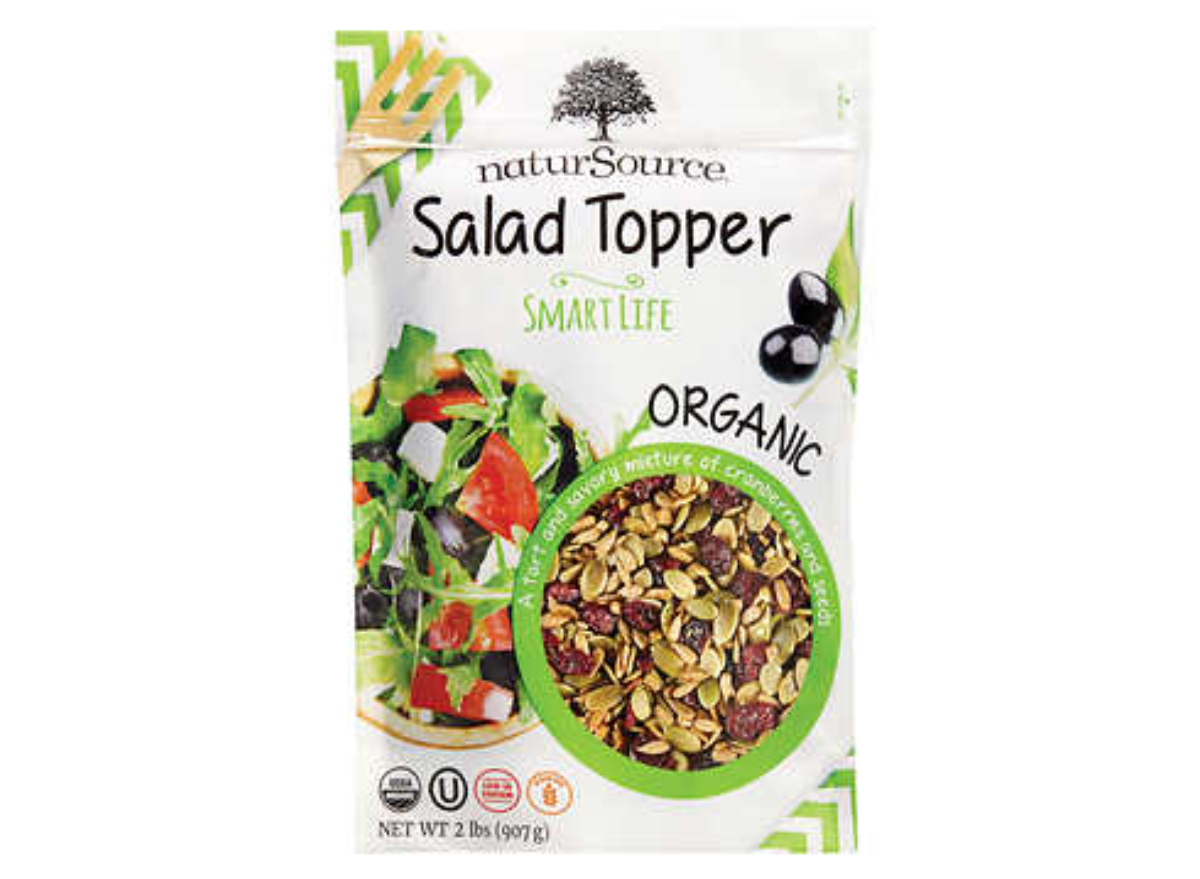 It's Memorial Day weekend and when is there time to throw together a complimentary salad topping in the midst of pool fun and cookouts? Costco knows this, so the NaturSource Salad Topper is on sale right now for $3 off of a two-pound bag.6254a4d1642c605c54bf1cab17d50f1e
The mix has sunflower seeds, dried cranberries, and pumpkin seeds with a tamari sauce, and is available for delivery at a higher price, Costco says.
Hellmann's Real Mayonnaise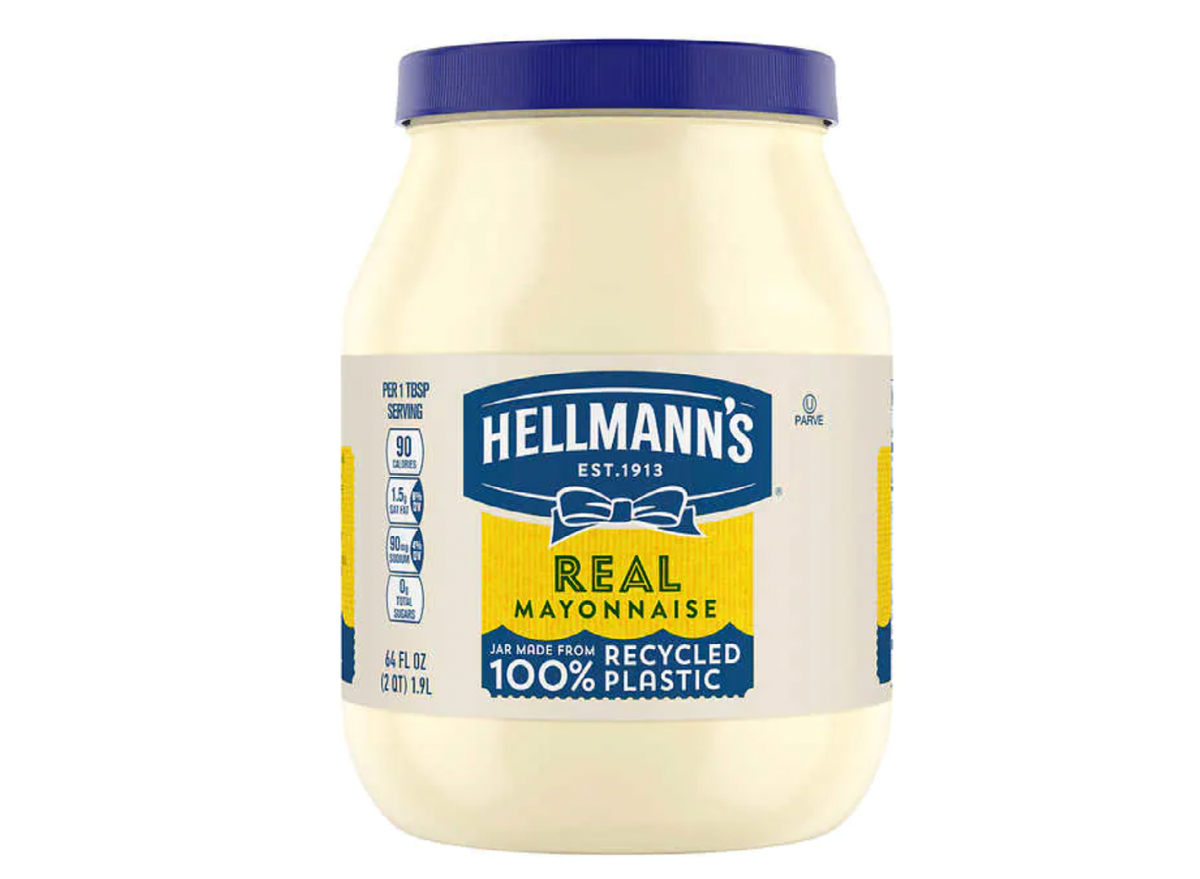 Get 64 ounces of this mayo (did it win our taste test?) for $2 off just in time for that Memorial Day cookout. This deal is available in-store as well as online, where it's now $5.99. The deal also includes Best Foods Mayonnaise.
There is a limit of five, but it would take a lot of deviled eggs, hamburgers, sandwiches, fries, and salads to use up 320 ounces of mayo. But one pro tip is to use it in your baked goods, too…
Liquid I.V. Hydration Multiplier
Memorial Day weekend = three days of fun in the sun in the afternoons and your favorite drink at night. To prepare, Costco is offering $8 off 30-packs Liquid I.V. Hydration Plus Immune Support in Tangerine or Strawberry. Just one stick contains about three times the electrolytes of other sports drinks and provides the same amount of hydration as drinking two to three bottles of water, It also has 11 vitamins and minerals—perfect for after working up a sweat or sipping a seltzer (or two).
The deal is available in-warehouse and also online, where it's a little bit more expensive. Regardless, you could stay hydrated all weekend for less than $1 a stick. Why should you make sure you're drinking enough water? Here are 15 Ways to Tell If You're Dehydrated.
Coppertone Sport Sunscreen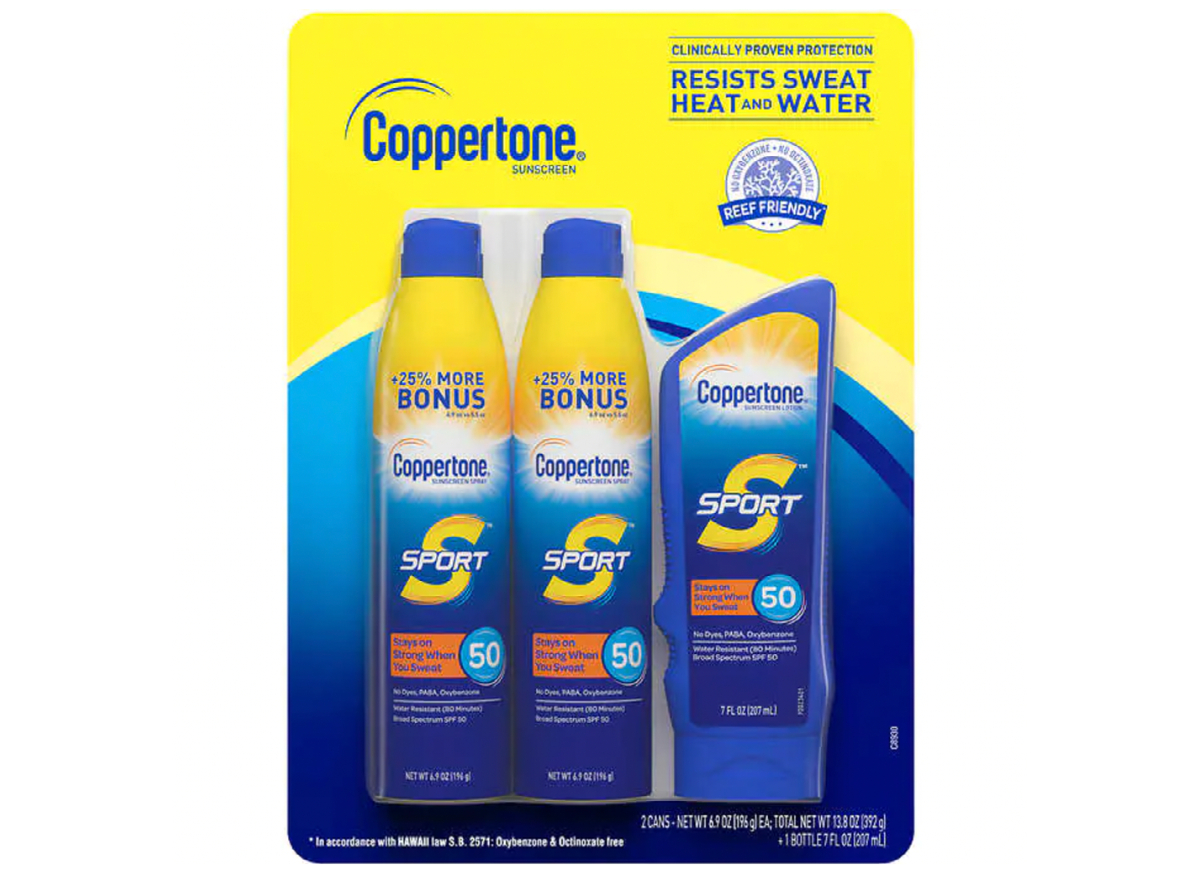 Costco isn't just offering up food and drinks on sale right now—a three-pack of SPF 50 sunscreen from Coppertone for $4 off. Inside, there are two spray bottles and a lotion, and with the savings, each is about $4.63. This deal is also available both in the warehouse and online.
For more Memorial Day inspo, here are 60 Best Healthy Memorial Day Recipes that you also can make all summer long.
Amanda McDonald
Amanda has a master's degree in journalism from Northwestern University and a bachelor's degree in digital journalism from Loyola University Chicago.
Read more about Amanda