We Tasted 6 Popular New Fall Coffee Drinks & This Is the Best
There are some great new fall drinks that are worth trying out, and some you should definitely skip!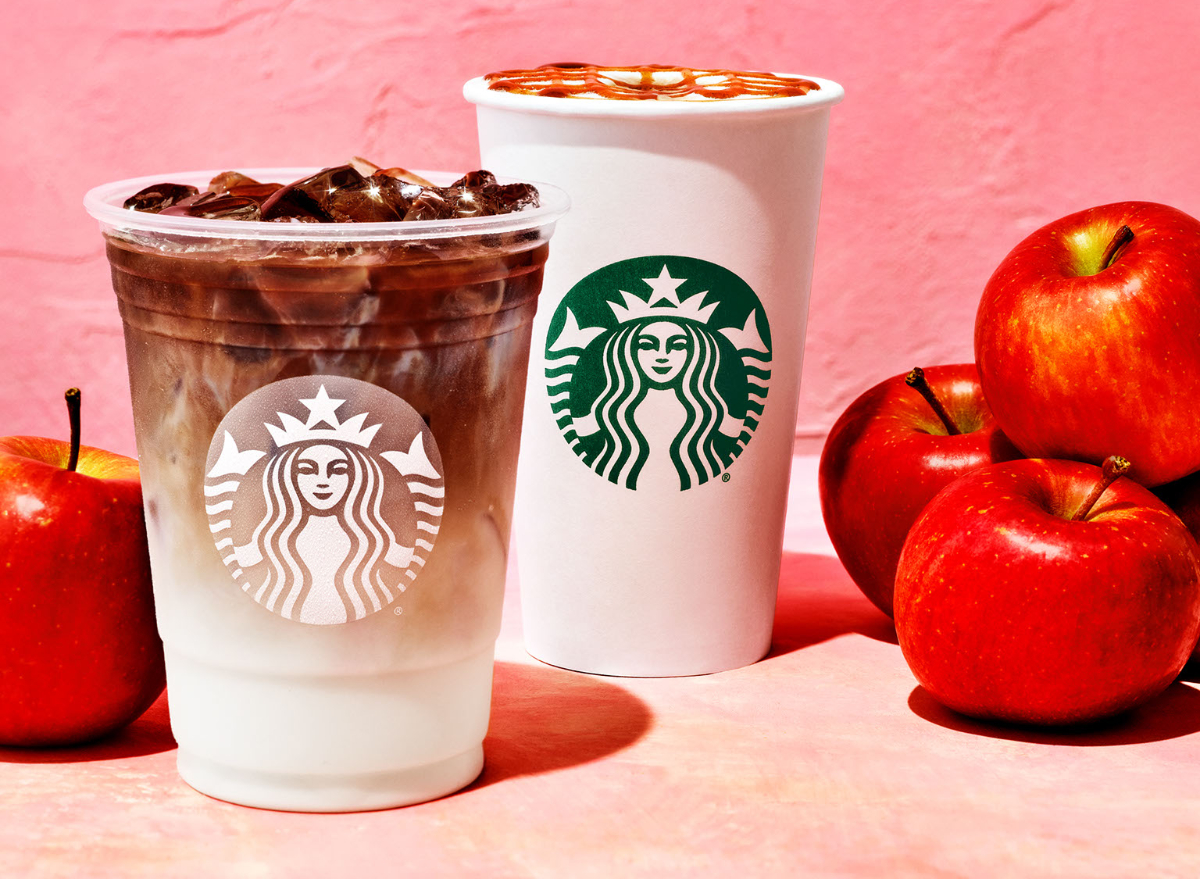 Fall is in the air, and that means that pumpkin everything is hitting grocery stores and drive-thrus. When it comes to your morning coffee or afternoon pick-me-up, some major chains have continued to raise the fall coffee bar to make more creative drinks. The standard Starbucks Pumpkin Spice Latte is always a fan-favorite on chilly autumn mornings, but there are some great new fall drinks that are worth trying out too, and some you should definitely skip!
We tasted drinks from five different chains, all of which have drive-thrus or curbside delivery so you don't even need to get out of your car. We rated everything against the new cult favorite—the Starbucks Pumpkin Cream Cold Brew—and the results might surprise you. Plus, if you want the pumpkin spice experience at home, we've got the definitive ranking of all the pumpkin spice creamers.
Worst: McDonald's: Pumpkin Cream Cold Brew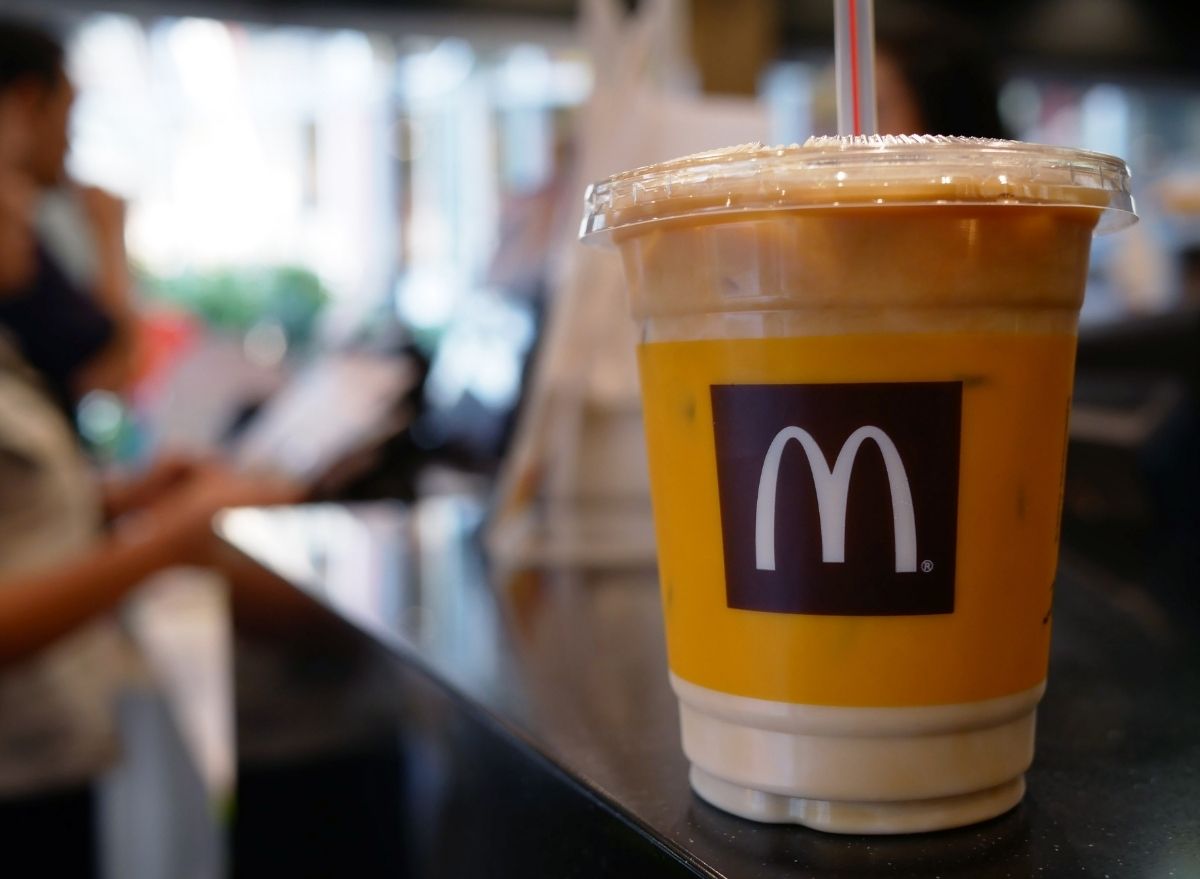 Even though this drink debuted last year, we thought it would be wise to try this since so many people are going through the McDonald's drive-thrus right now to collect all 50 Walt Disney World 50th anniversary toys and might also order a coffee. The coffee was overly pumpkin-y, and mostly tasted like the raw pumpkin pie filling from the can you buy at Thanksgiving. If there's any redemptive quality to this one it's that all of the sugar in the drink will keep you wired for hours.
Ellianos Coffee: Iced Pumpkin White Mocha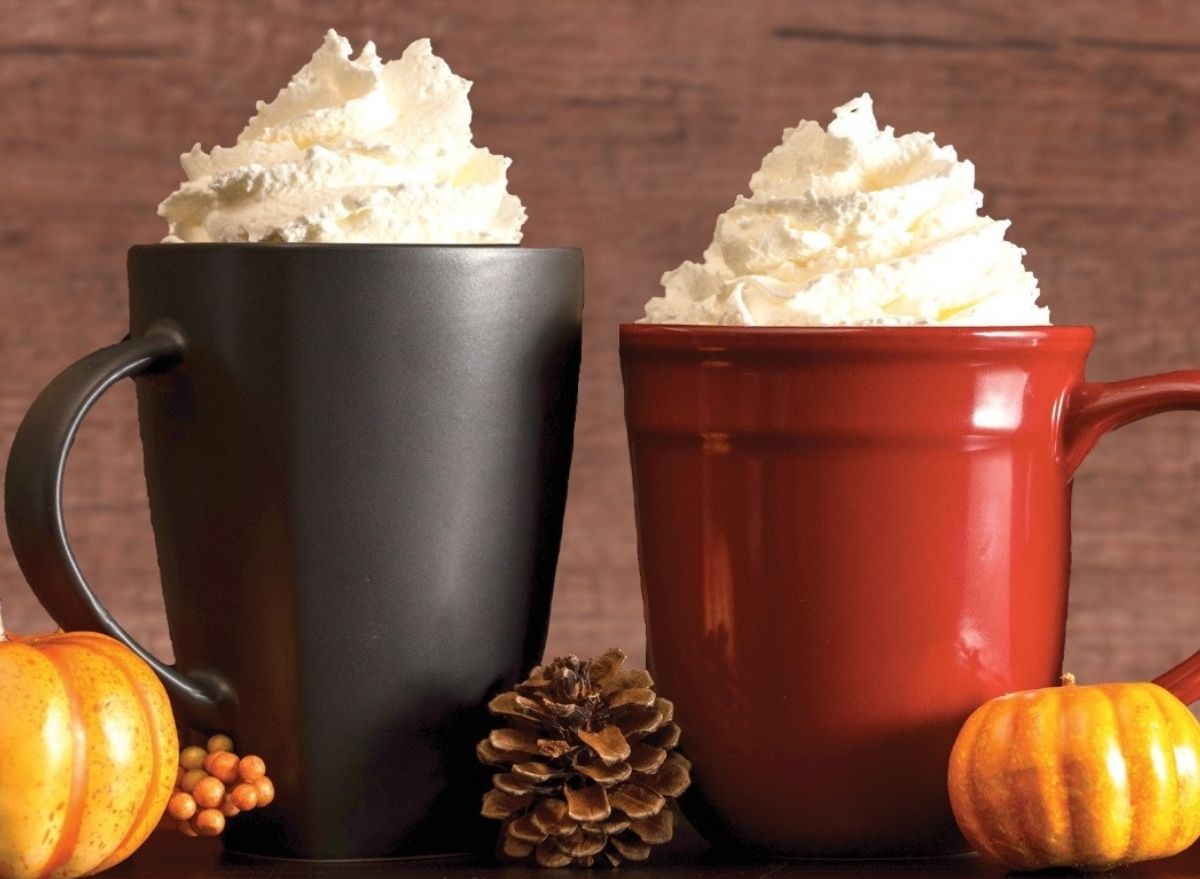 Ellianos Coffee is a southeastern chain that services Florida, Georgia, and Alabama. The chain's Pumpkin White Mocha comes iced or hot. Since most of the other pumpkin-flavored drinks we tried were iced, we decided it was best to compare apples to apples here and give every brand a fair shot. This was just okay. If we needed a quick jolt of caffeine and sugar and this drive-thru was the only thing around we would stop, otherwise, we would continue driving. The coffee itself was overly sweet and the pumpkin was just slightly discernible.
Wawa: Pumpkin Spice Iced Mocha Latte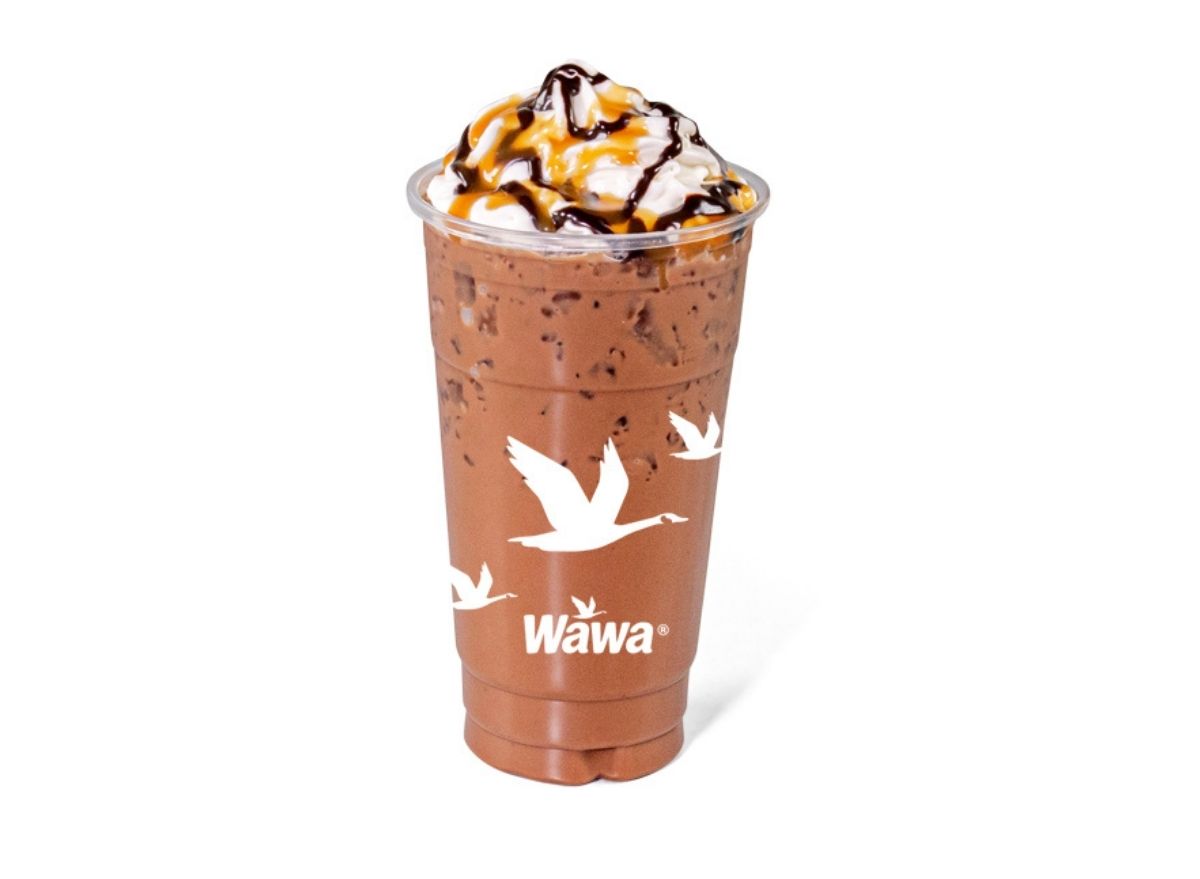 If you're someone who doesn't really like the taste of coffee but enjoys a sweet drink every now and then consider getting the Wawa Pumpkin Spice Iced Mocha Latte. The drink tasted more like chocolate milk with a dash of pumpkin spice versus a traditional pumpkin spice latte. We wish the person making our drink had put more ice in the cup because it was mostly melted by the time we drove off, but that's not that big of a deal.
Starbucks: Iced Apple Crisp Macchiato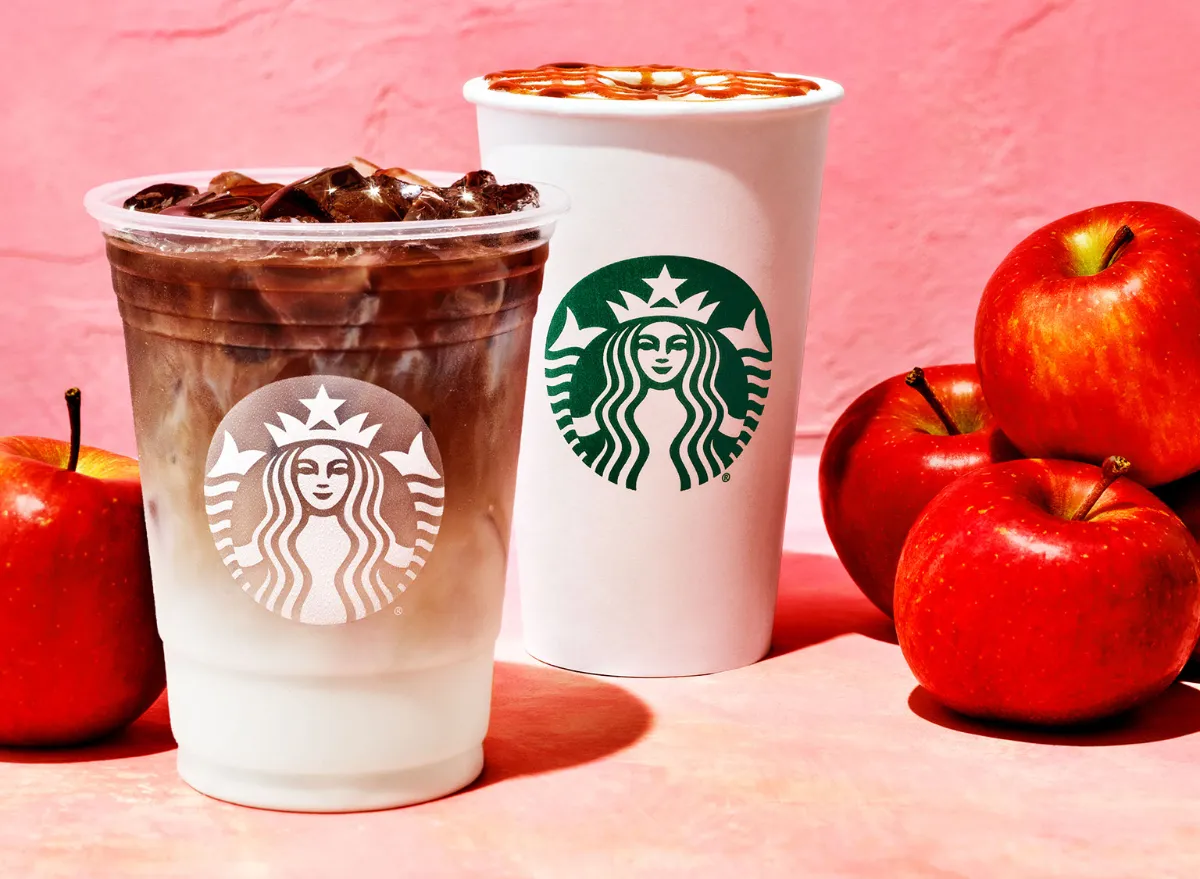 Our middle-of-the-road drink is the new Starbucks Iced Apple Crisp Macchiato. The layered drink has a thick syrup on the bottom, which is meant to taste like brown sugar and apples but has a distinct fake apple taste. On my first sip, I attempted to get a taste of all three layers, syrup, milk, and espresso, while they were still layered which proved challenging but all I could taste was the syrup. After I mixed everything together the drink was a bit better, but still not the best fall drink I've ever had.
Dunkin': Pumpkin Cream Cold Brew
Most people are either a Starbucks person or a Dunkin' person, and that's just the way it goes. The new Pumpkin Cream Cold Brew from Dunkin' is a good challenger for Starbucks, but for us falls just short of the flavor of the Starbucks version. The foam on the top of our drink had a decent pumpkin flavor and the coffee was strong, but there wasn't enough of the cinnamon sugar on the top of the foam to bring out the warm flavors we love about this type of drink.6254a4d1642c605c54bf1cab17d50f1e
Panera Bread: Cinnamon Crunch Latte
Taking the second spot is the all-new Cinnamon Crunch Latte from Panera Bread. The hot latte tastes really similar to the cinnamon crunch that's on top of the iconic cinnamon crunch bagels. The hot drink is perfect for sipping on cool fall days. We love the little crunch bits that start out on the top of the whipped cream and eventually float down into the warm coffee to add even more cinnamon flavor. This drink kind of walks the line of a fall and winter drink, but we'd order it anytime.
Best: Starbucks: Pumpkin Cream Cold Brew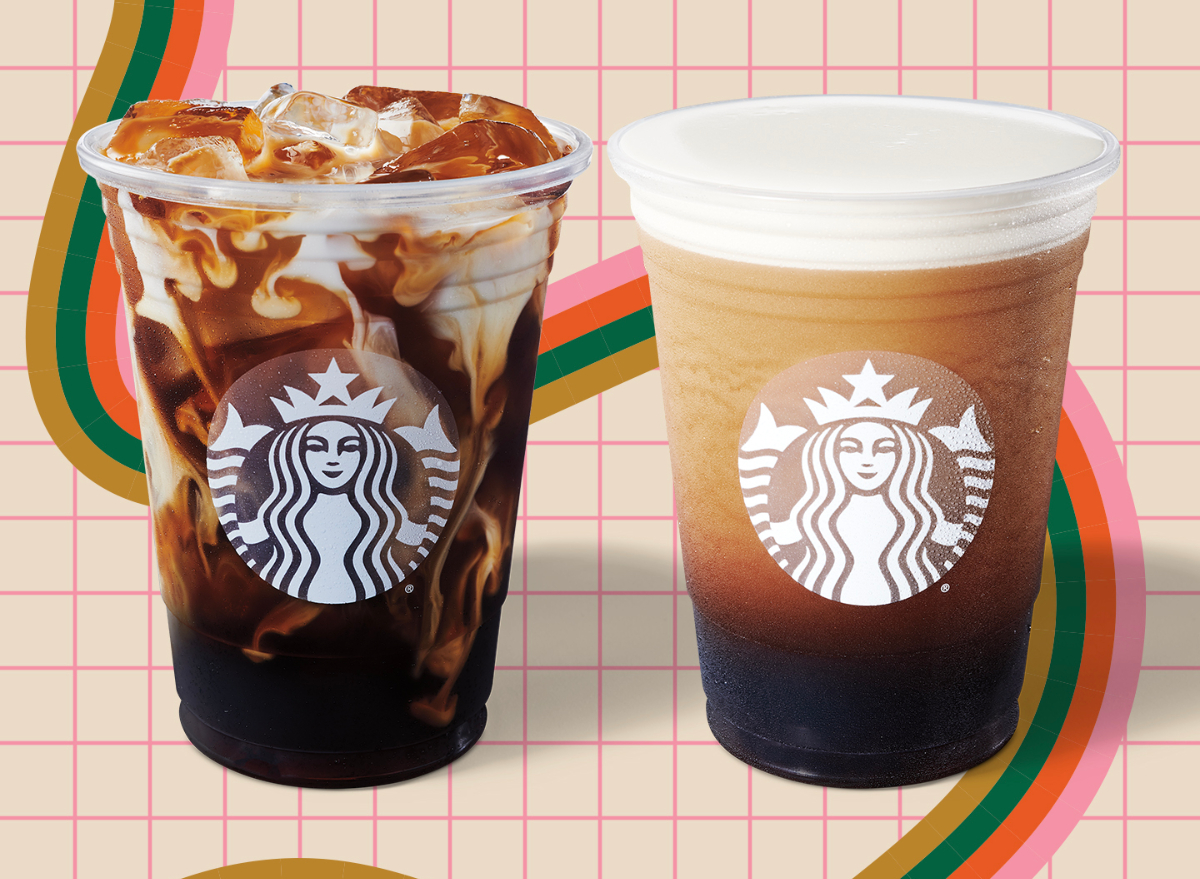 The best fall coffee drink we tasted was the Starbucks Pumpkin Cream Cold Brew. This was the drink we judged all of the other drinks against as a baseline, and nothing else really compared. The coffee in the drink was flavorful, and the vanilla syrup added a slight sweetness. The pumpkin cream cold foam on top was full of pumpkin spice flavor without being off-putting. One thing Starbucks has learned quickly is the consistency of the foam needs to be thick enough to sit on the top of the coffee while still being allowed to drip down into the coffee, and that's exactly what this drink does well.
For more taste tests and food news, sign up for our newsletter!
Read more:
Megan duBois
Megan duBois is a food and travel journalist with bylines at Forbes, Insider, Delish, Popsugar, SmarterTravel, Travel and Leisure and more.
Read more
More content from
Restaurants