7 Best Teas to Support Your Immune System Right Now
Here are some of our top picks!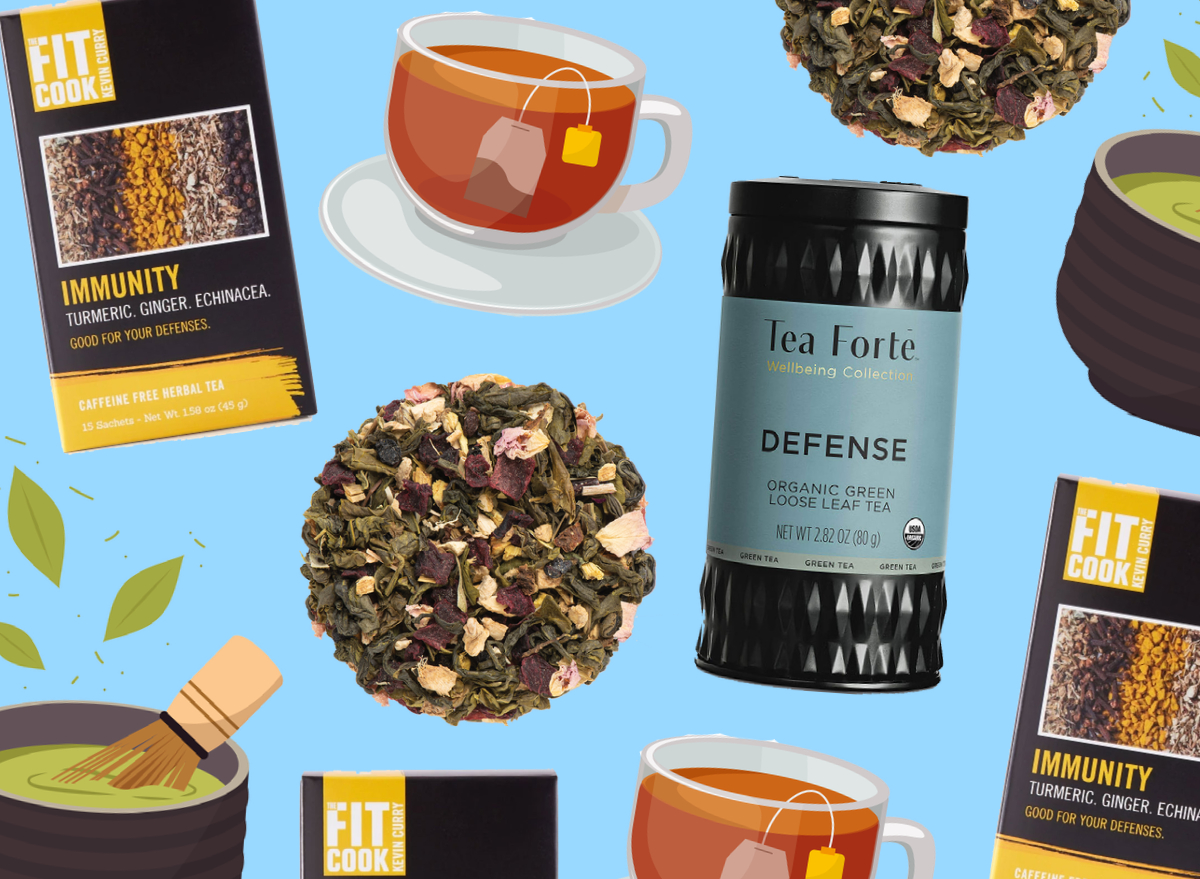 This post contains affiliate links. If you use these links to buy something, we may earn a commission.
Spring is (finally) on the horizon, but cold and flu season isn't over yet and COVID-19 is still very much a thing. To stay healthy, it's important to continue taking measures to keep your body's first line of defense—aka the immune system—in tip-top shape.
There are plenty of supplements you can take to bolster your immunity (with your doctor's permission, of course). Another route you can take—aside from incorporating fresh fruits and vegetables into your diet—is drinking a cup or two of immune-boosting tea. (Related: The One Vitamin Doctors Are Urging Everyone to Take Right Now)
Below are seven teas from trusted brands, each of which is made with ingredients known to help support your immune system.
Numi Organic Immune Boost Tea
This tea is made with a blend of echinacea (which in supplement form is often used to help treat the common cold), dandelion, and rosehips to help rid the body of toxins. Rosehips, in particular, have a high concentration of vitamin C—even more so than most fruits and vegetables. Vitamin C works to support a healthy immune system, as well as vitamin D, vitamin B6, and minerals like zinc and magnesium.
The Fit Cook Immunity Tea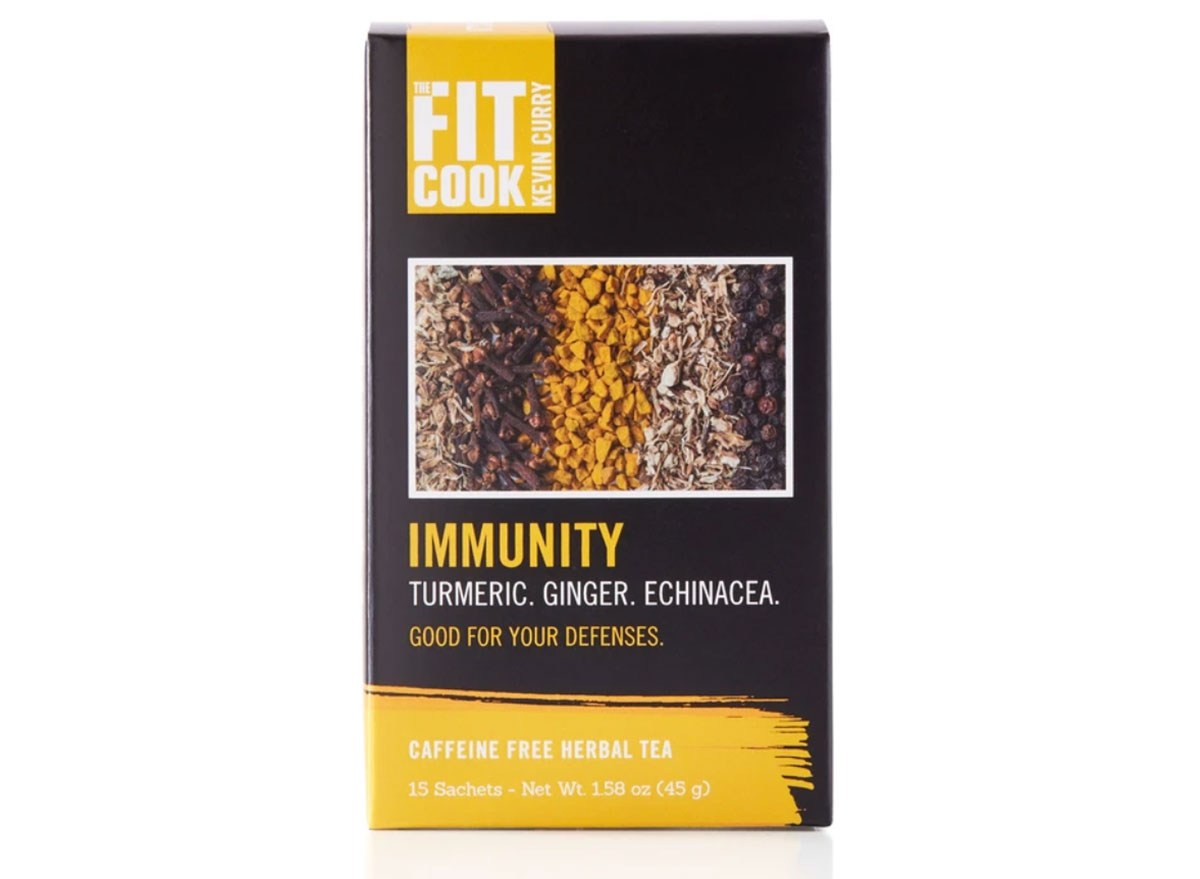 Turmeric is truly a miracle spice, and it's long been used to help combat inflammation in the body. When it's paired with ginger—another ingredient that's touted for its anti-inflammatory properties—and virus-fighting echinacea, this tea can help your immune system kick butt.
Pukka Elderberry & Echinacea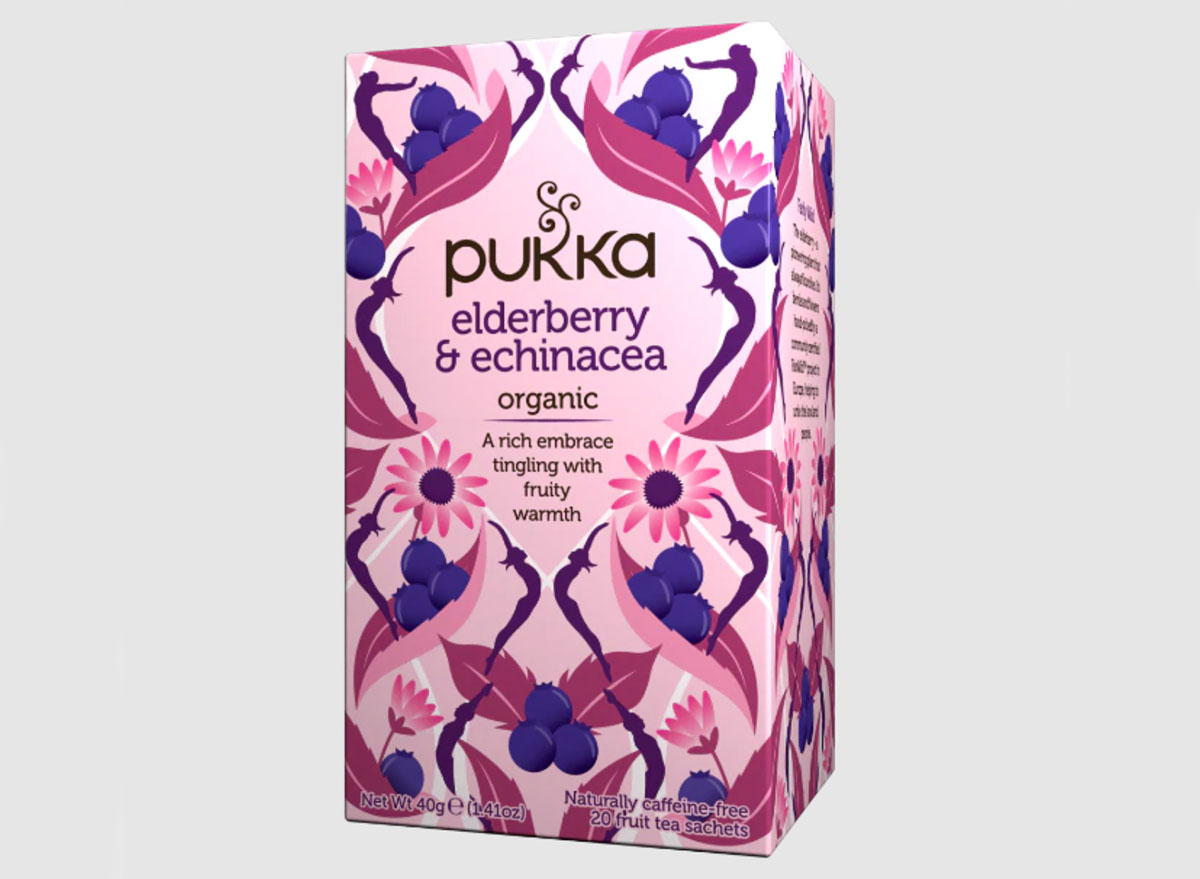 Rich in licorice, ginger, echinacea, beetroot, and aniseed, this tea is packed with immune-boosting, antioxidant-rich ingredients. Each tea bag is also packaged in its own recyclable envelope to help retain the essential oils, so you get the full effect when you go to brew your cup of tea.
Numi Organic Immune Support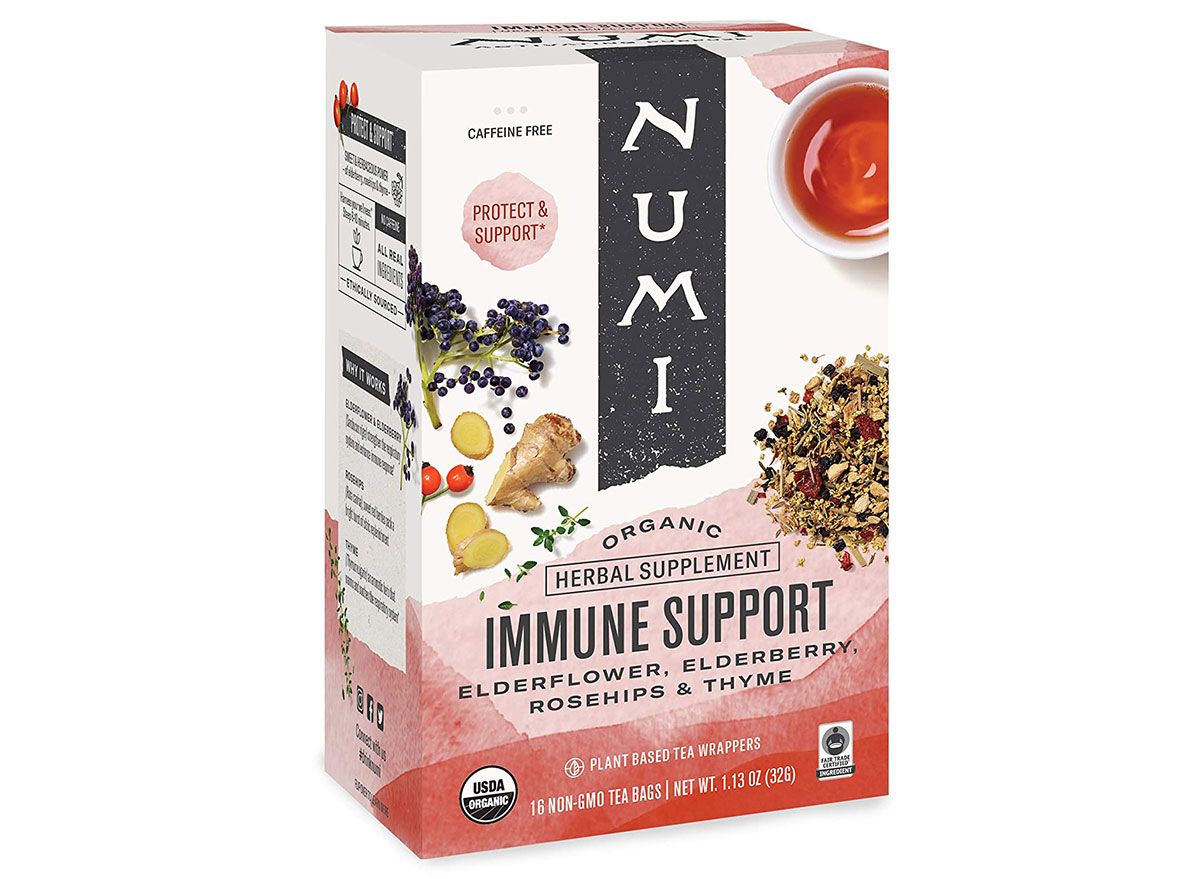 6254a4d1642c605c54bf1cab17d50f1e
Elderberry meets elderflower in this tea. Elderberries have been found to help minimize flu symptoms in a number of small studies, thanks to their antiviral properties.
Organic India Tulsi Ashwagandha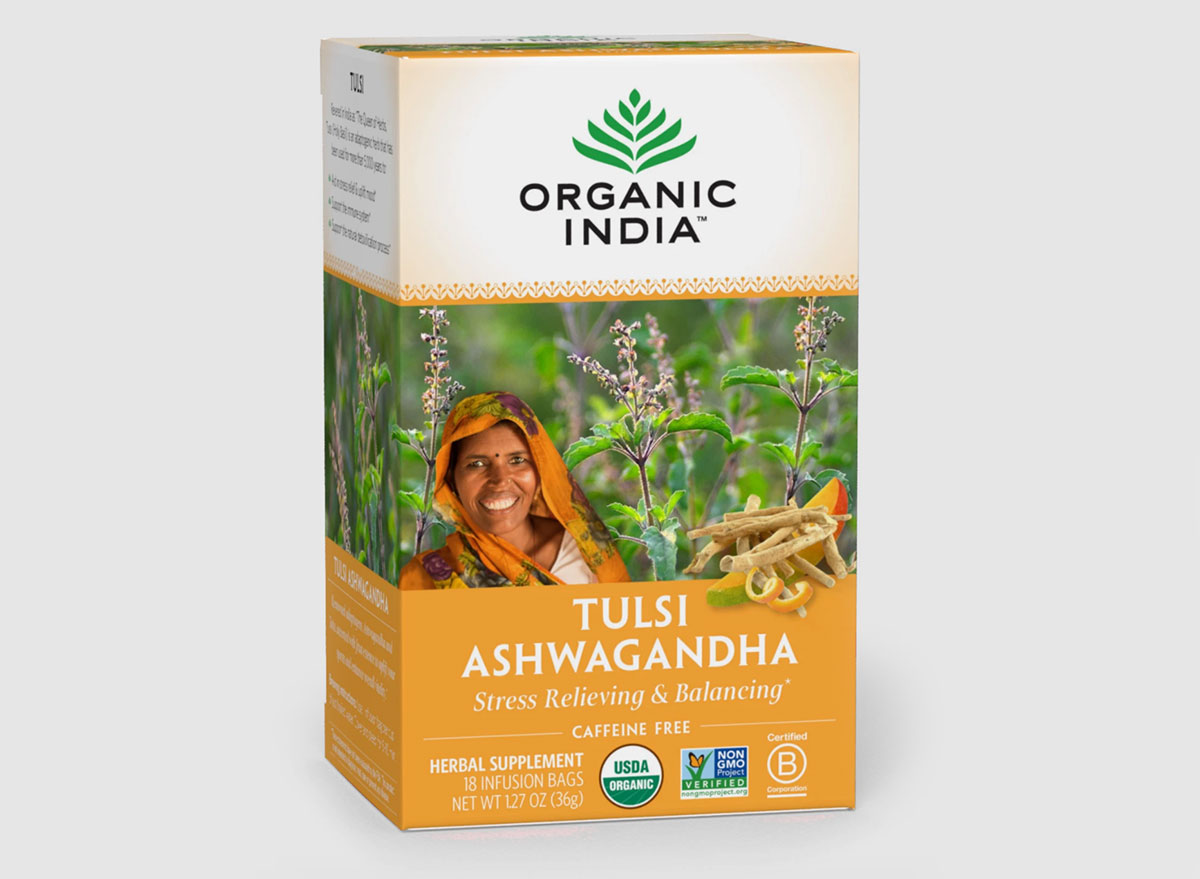 If you're looking for a tea that's rich in adaptogens—also known as herbal pharmaceuticals that help the body resist physical, chemical, and biological stressors—look no further than Organic India's Tulsi Ashwagandha. Several studies have shown that the adaptogen and ancient medicinal herb ashwagandha may help increase the activity of immune cells, aka the "natural killer cells" that help fight off infection.
Tea Forté Defense Wellbeing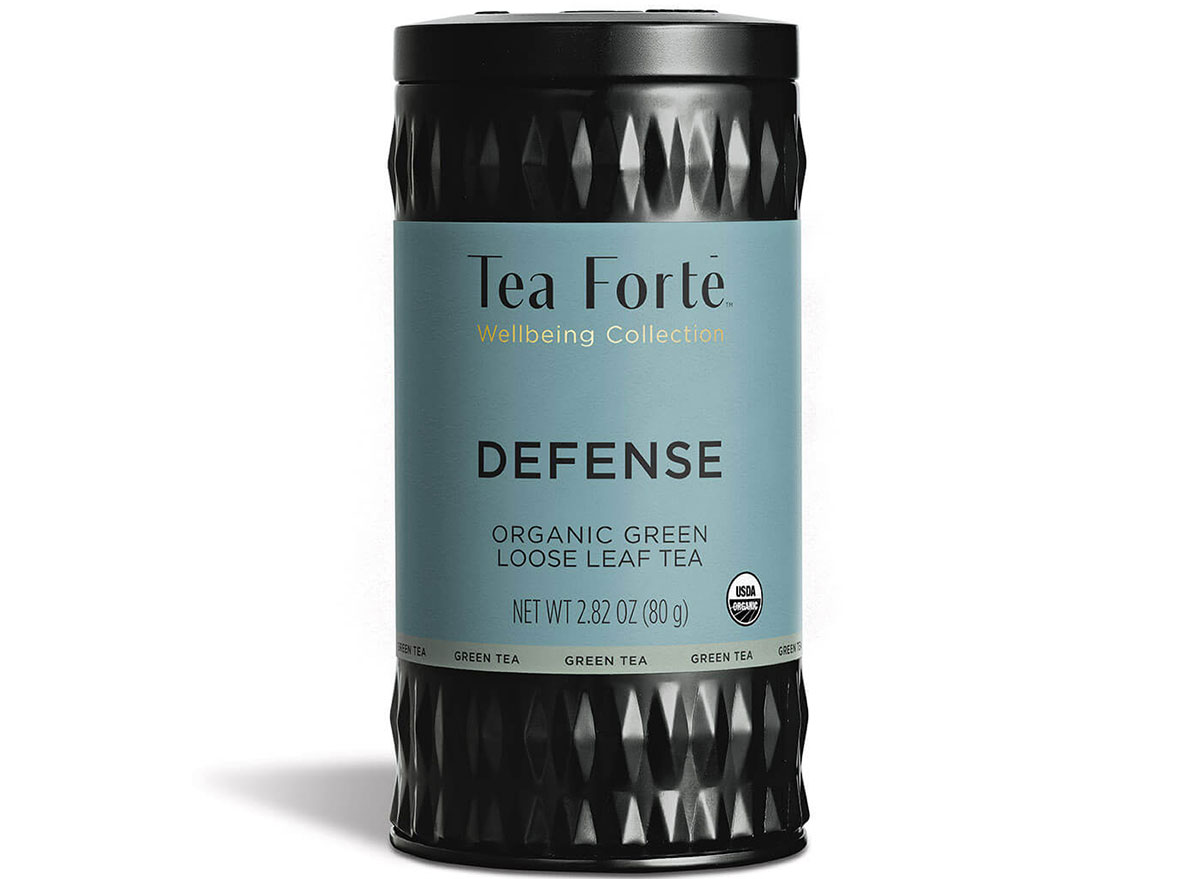 There's something extra luxurious about the packaging of this loose leaf tea, right? Made from a blend of echinacea, elderberry, and ginger, Tea Forté Defense is packed with herbs that will calm your mind and prepare your immune system for action.
Jayida Ché Hakuna Matata
With herbs like chamomile, ginseng, lavender, and Saint John's wort, this loose leaf tea will help your body fight inflammation while also relieving stress and anxiety. Saint John's wort is commonly used to help people manage symptoms that accompany depression and mood disorders. Not to mention, Jayida Ché (which is a Black-owned brand!) exclusively uses ingredients sourced from local, fair trade, and organic suppliers.
For more reasons to drink tea, check out 6 Ways Drinking Green Tea Can Add Years to Your Life, According to Science.