7 Best Foods to Clean Up Your Diet Right Now, Say Dietitians
These healthy and delicious choices can help you get healthier in no time, according to experts.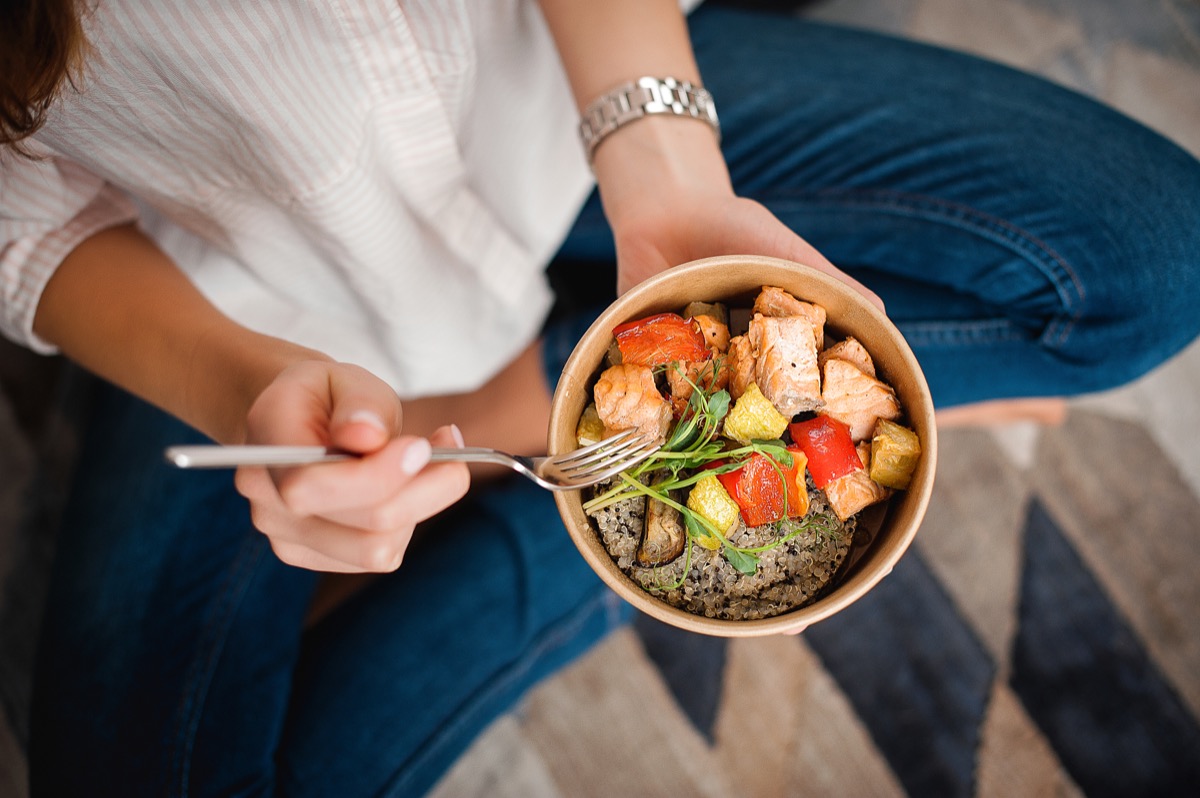 After months of lockdowns, gym closures, and food shortages, the desire to make 2021 a healthier year than the one that preceded it is more than understandable. However, that doesn't mean you have to deprive yourself to improve your health.
With the help of registered dietitians, we've rounded up the best foods to clean up your diet, from healthy proteins to satisfying sweets (hint: they're fruits). Read on to discover the best foods for making over your diet this year. And for more great additions to your meal plan, check out The 7 Healthiest Foods to Eat Right Now.
Cruciferous vegetables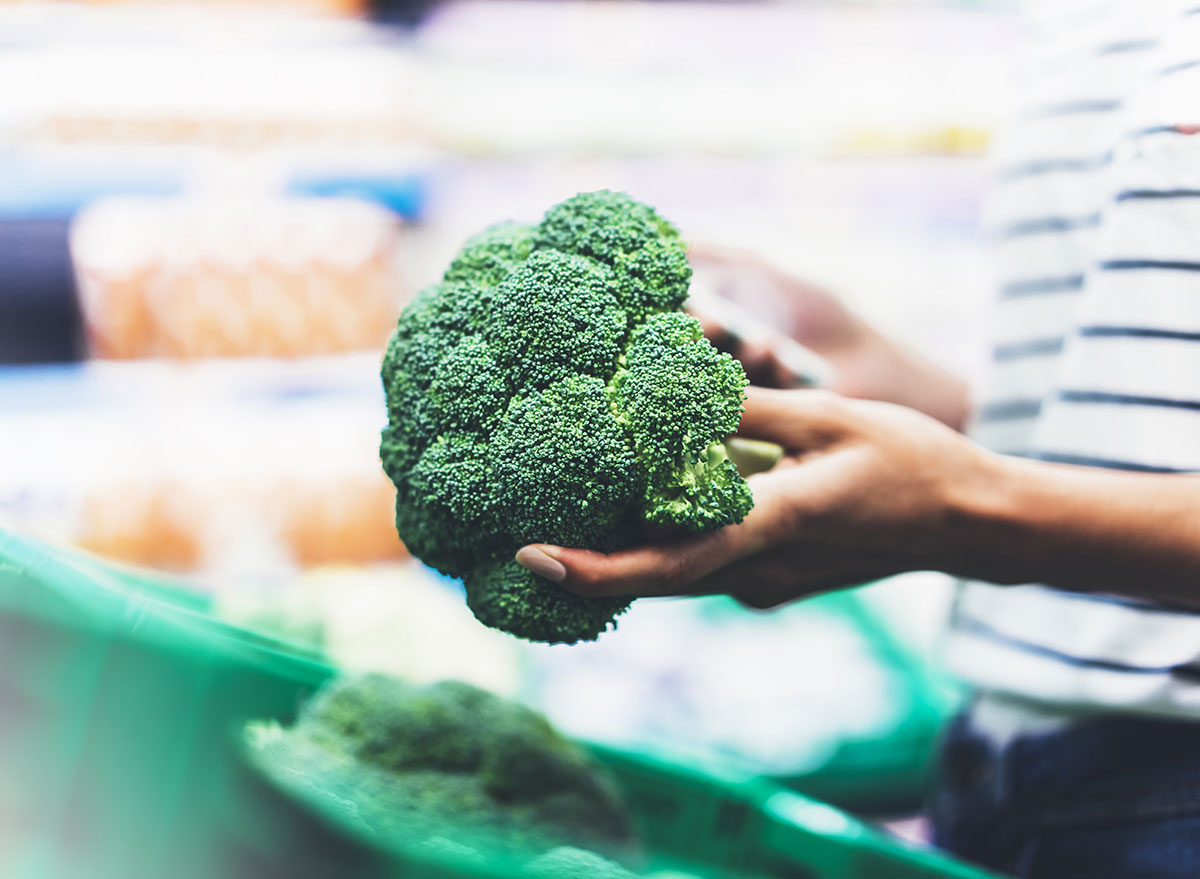 Whether you're fond of kale, cabbage, cauliflower, broccoli, bok choy, or Brussels sprouts, cruciferous vegetables are a great addition to your diet that can help you get healthier in no time.
"These vegetables are high in fiber, which is important for digestive health and blood sugar control, and are high in nutrients including folate, vitamins C, E, and K," says Kylie Ivanir, MS, RD, owner of Within Nutrition. "They are also great sources of phytonutrients, compounds in plants that have antioxidant and anti-inflammatory benefits."
Salmon
Looking for an easy way to fill up without filling out your waistline? Then salmon might just be the perfect food for you.
"Salmon is a lean protein source. Plus, many fatty fish, such as salmon, are high in omega-3 fatty acids. These fats are anti-inflammatory and have been shown to have a beneficial impact on skin health," says Claudia Hleap, MS, RD, LDN, owner of Hleap Nutrition.
Pomegranate seeds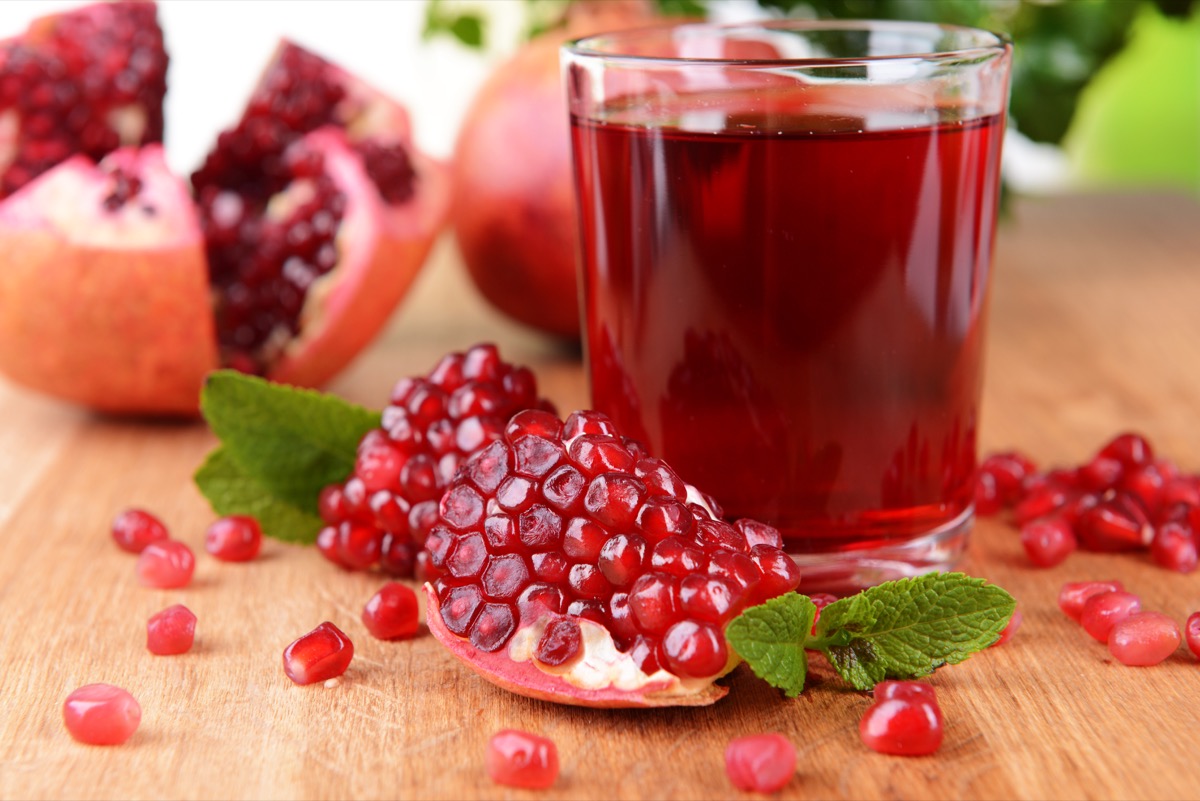 They may be small, but pomegranate seeds pack a major nutritional punch.
"Pomegranates have extremely potent antioxidants found in pomegranate juice and peel. They're so powerful that pomegranate juice has been found to have three times the antioxidant activity of red wine and green tea and have been shown to possibly be beneficial for supporting optimal blood pressure," says Alicia Galvin, RD, the resident dietitian at Sovereign Laboratories. Remember to drink pomegranate juice in moderation, though. The ruby-red drink has 36 grams of sugar and 0 grams of fiber in one cup. Consider watering it down with half juice and half water per cup, or simply have a smaller serving size.
Blueberries
If you're looking for an easy way to satisfy your sweet tooth while cleaning up your diet at the same time, swap out some of those sugary treats for a handful of blueberries.
"The many antioxidants in blueberries have been shown to have anti-inflammatory, antidiabetic, cardioprotective, and neuroprotective properties," explains Galvin. And for more ways to satisfy your sweet tooth without compromising your health, check out the 9 Best Fruits for Weight Loss, Approved by a Nutritionist.6254a4d1642c605c54bf1cab17d50f1e
Garlic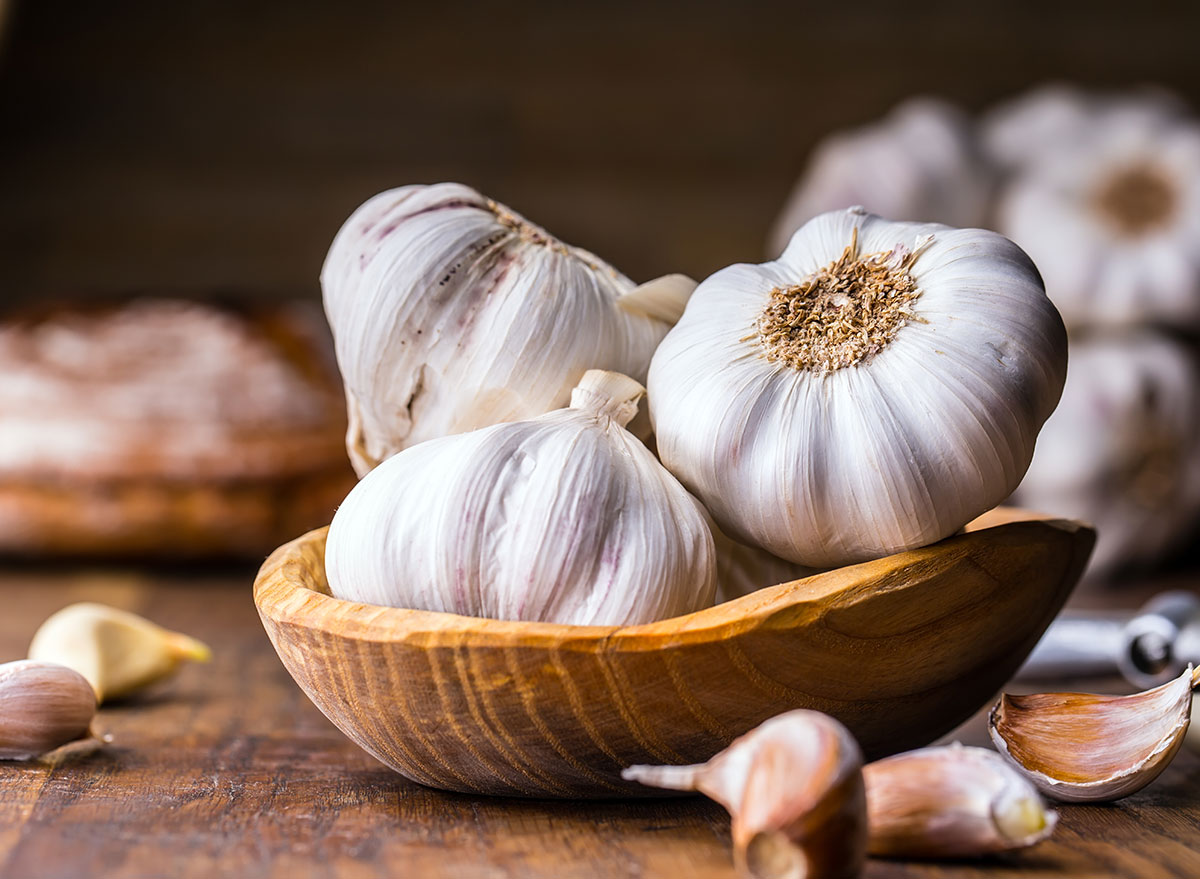 Garlic may not be great for your breath, but when it comes to your health, it's hard to beat.
"Garlic is an excellent source of manganese and vitamin B6, a very good source of vitamin C. Also its sulfur compounds have been shown to provide health advantages in a wide variety of body systems, including the cardiovascular system, immune system, inflammatory system, digestive system, endocrine system, and detoxification system," says Galvin.
Mussels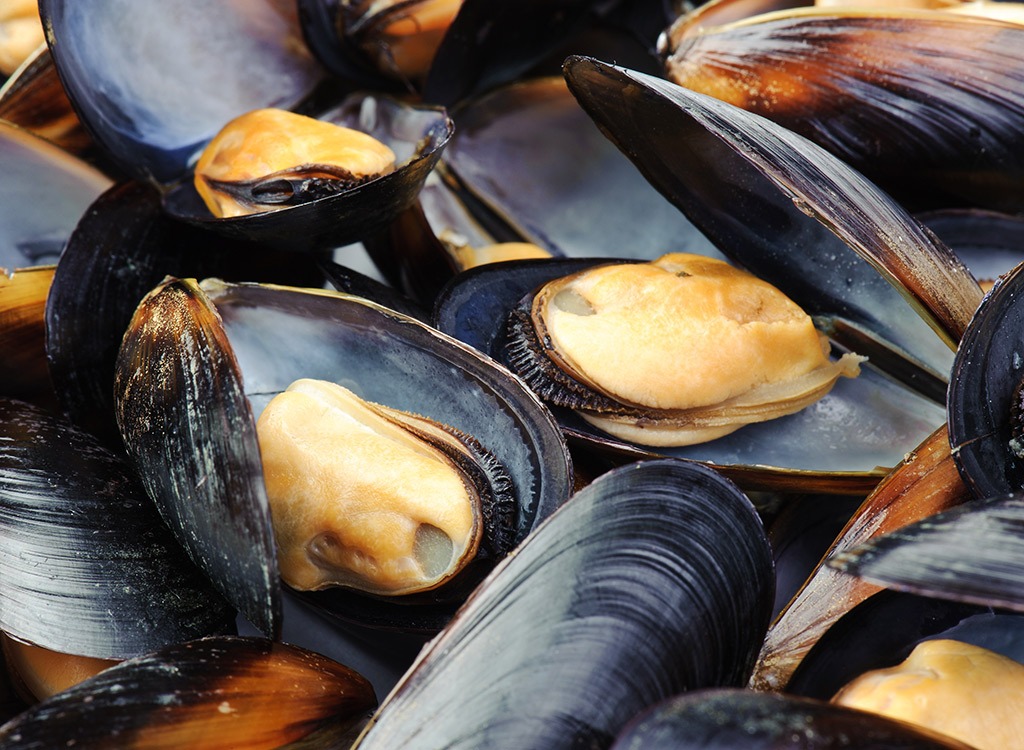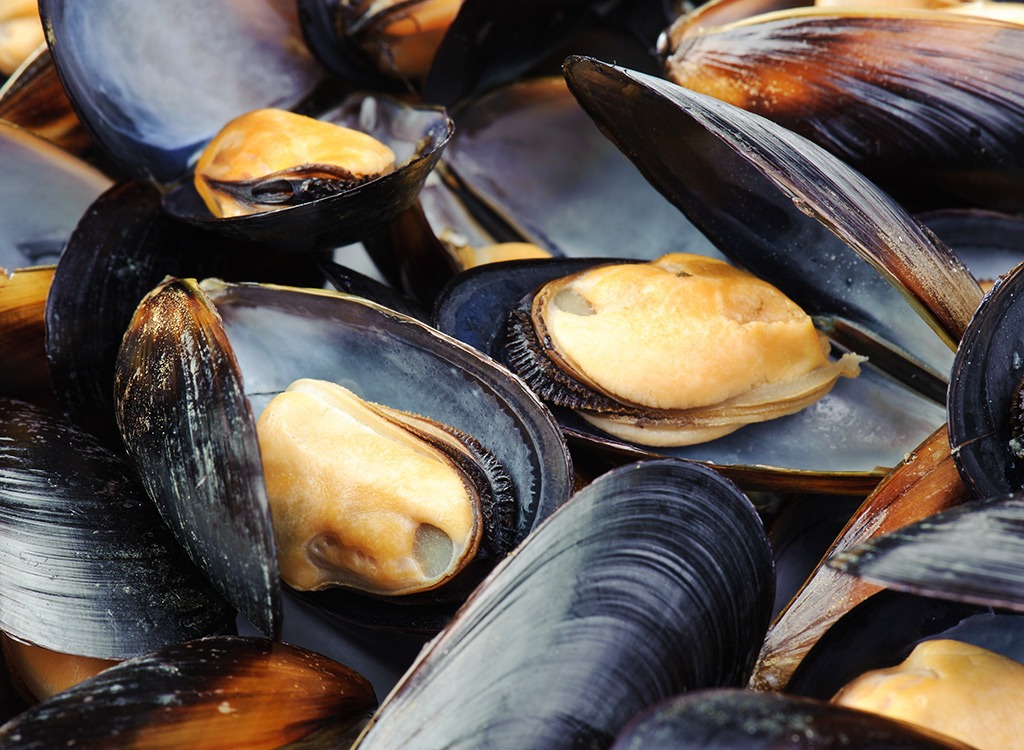 If you're looking to make your meals a whole lot healthier, try adding some protein-packed mussels to your menu.
"Mussels are as close as you can get to a multi-vitamin in a shell. A 3-oz serving has only 150 calories and 20 grams of protein, which is about all your body can digest in a digestive period," says Scott Keatley, MPPD, RD, CDN, registered dietitian and founder of Keatley MNT. Keatley adds that mussels are packed with B-12, iron, selenium, and even vitamin C.
"Selenium has been shown to be positive for weight loss and maintenance, but if you're trying to bulk up with muscle mass, the high-quality protein available will help greatly," he explains.
Eggs
If you're eager to make your diet healthier while shedding weight, try making eggs part of your regular routine.
"Eggs are nutrient powerhouses that can complement many healthy diets. They are rich in B vitamins, choline, protein, and more," says registered dietitian Jenna Gorham, RD, LN, founder of The RD Link.
In fact, their protein content may help you reach your weight loss goals faster—according to a 2020 study published in the International Journal of Environmental Research and Public Health, among overweight and obese study participants, eating eggs for breakfast reduced caloric intake at subsequent meals. And for more incentive to make eggs part of your diet, check out these 20 Reasons Eggs Could Be Your Secret Weight Loss Weapon.
Sarah Crow
Sarah Crow is a senior editor at Eat This, Not That!, where she focuses on celebrity news and health coverage.
Read more about Sarah