8 Discontinued Costco Foods We Want Back
The memories of these gems are bittersweet.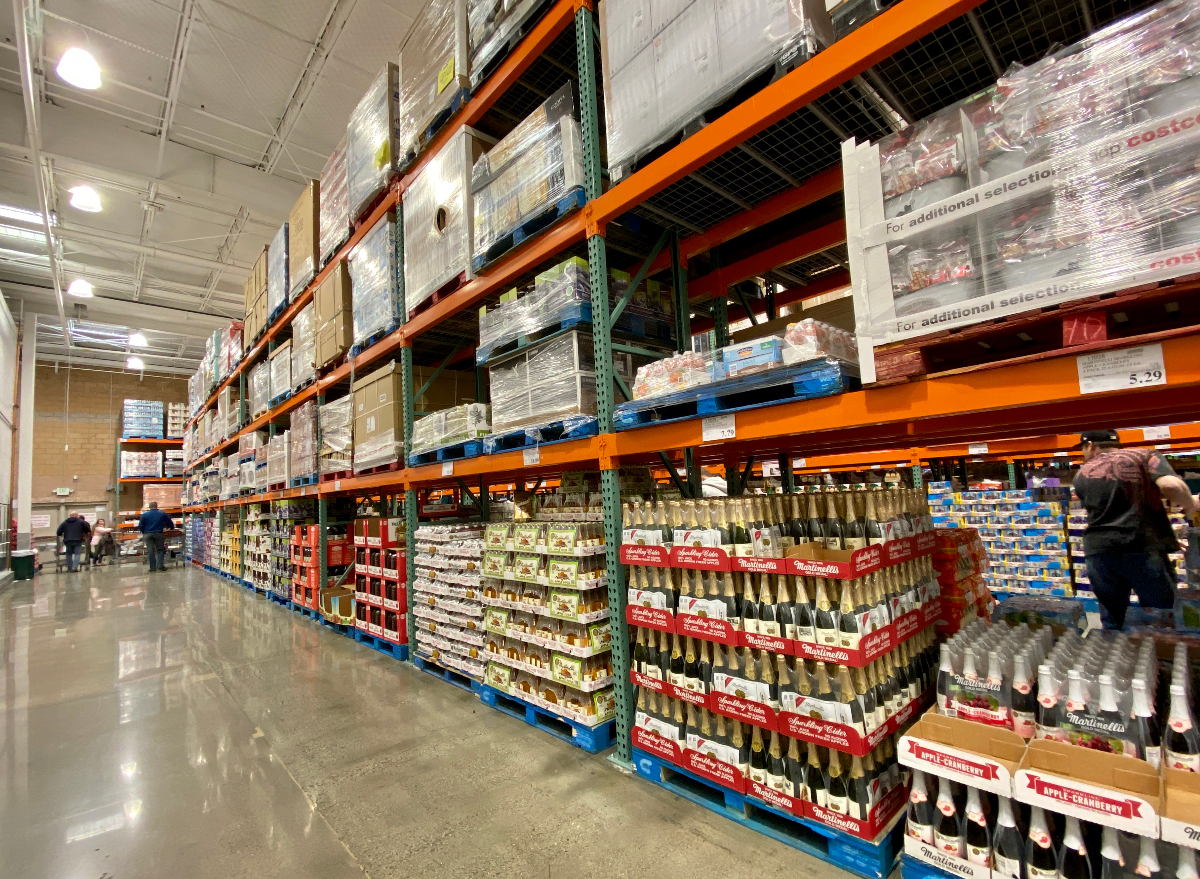 The feeling of hope permeates Costco aisles as shoppers roam looking for those iconic deals that soon end up on their forever-buy lists. Unfortunately, some iconic staples get the "death star" — the asterisk on a store sign that indicates Costco will no longer carry the item – and many members make it their mission to take note before it's too late.
In recent years, we've had to bid a tearful adieu to handfuls of standout Costco buys, even despite the passionate Change.org petitions created in protest. Sometimes consumer demand wins out, but other times, these products are gone for good. Here are the eight favorites we're still nostalgically pining for (including a few that came back around!)
It's been a while since we said a permanent goodbye to this cheesy, bready delicacy loaded up with pepperoni, sausage, peppers, olives, onions, and mushrooms. But can the reasoning give us closure?
According to a Reddit comment on a post from late April, the pandemic wasn't the impetus for dropping the best item off the menu. "It was in the works before COVID. It just accelerated," they wrote. "Basically too many vegetables were going to waste. Streamline operations. Cost savings."
On second thought, maybe not. We'll probably never be over it.
Lavazza Espresso Italiano Whole Bean Coffee
It's been a little over a year since we discovered that Costco shoppers had to say ciao to the 2.2-lb package of Lavazza. At $12.99, the price was unbeatable, and according to commenters on an Instagram post by @costcohotfinds, it was also top-tier quality. "As a full blooded Italian, Lavazza is the BEST," one said.6254a4d1642c605c54bf1cab17d50f1e
With shortages currently affecting your caffeine fix, there's no guarantee that the price would've stayed the same today, but it's still a steal compared to a $10 bag that's one-third of the size at Jewel-Osco.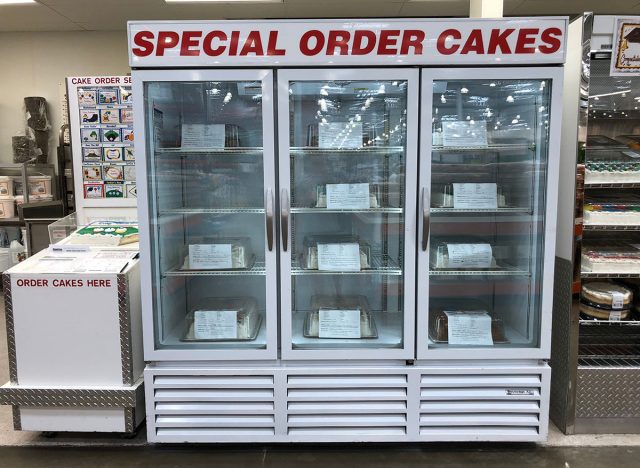 These buttercream-iced, customizable vanilla and chocolate cakes were the holy grail for DIY party-throwers. But in 2020, they were replaced with 10-inch cakes to discourage social gatherings – much to customers' dismay. Nowhere else could you find a personalizable cake canvas, sized to feed 48, for under $20.
The good news? Costco listened to the people, and said, "Let them eat cake." According to the Krazy Coupon Lady blog, Kirkland members can still pre-order the half-sheet cake, complete with your choice of design from their 12 different options, as long as you give the bakery 24 hours to turn it out. Miracles do happen.
Parmigiano Reggiano Wedges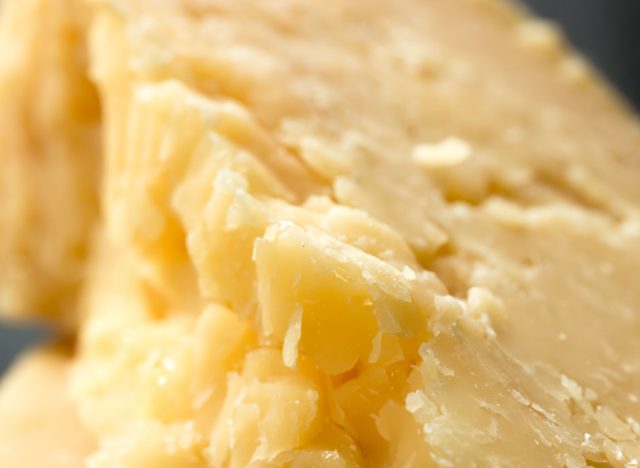 One of the advantages of shopping at Costco is the great deals you gain access to by becoming a member. And with dairy prices on the rise, where better to buy your cheese? Kirkland shoppers were up in arms when this 24-months aged parmigiano reggiano was indefinitely removed from the store's catalog.
But – could it be? We may have spotted it on the Costco Business Center website for $12.49 per pound. If you didn't already know that your regular membership allows you entry to the Business Center, you can try your luck at one near you.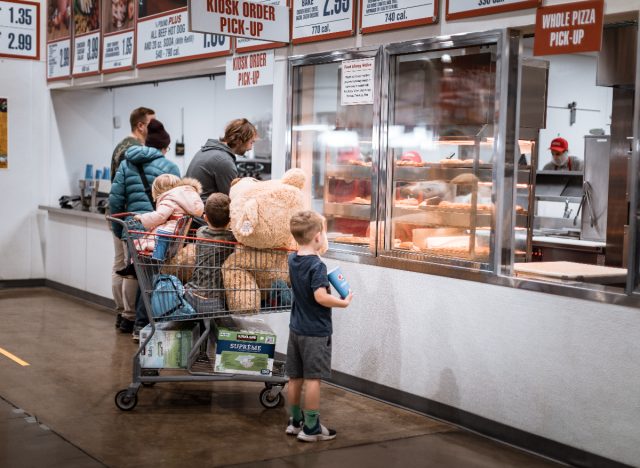 If you loved Costco pizza but had a craving for it after you left the food court, this take-and-bake refrigerated version had you covered…until the end of 2021, when it was pulled from the aisles.
A Reddit post asked for the pizza's whereabouts and was met with this disappointing development by one user: "it looks to have been replaced with ordering a whole cooked pizza to-go from the food court. They're Ok I guess but I did like the convenience of bringing hope that giant uncooked pizza and baking it when we're ready to eat."
Another commenter added, "Not Costco of course, but Aldi still has their huge take and bakes for $5-8 if you need a fix." While this may soften the blow, it doesn't quite patch up the pie-shaped hole in our hearts.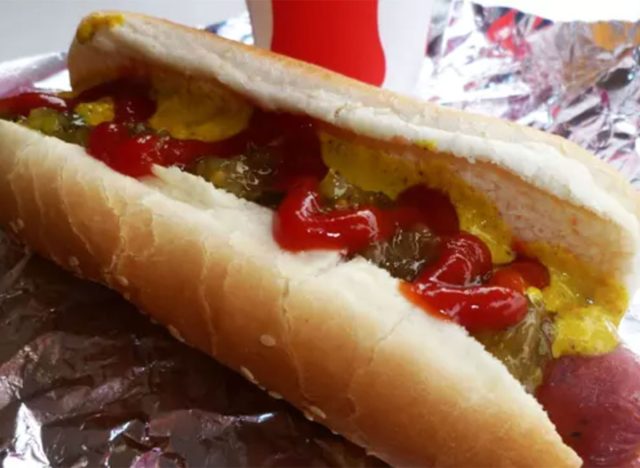 Removed from the food court in 2018, this one is nothing new – but it's still a tough pill to swallow. The beloved polish dog is nowhere to be found within the warehouse walls, and it isn't likely to return. Countless Change.org petitions have already tried. The company even put out a statement to customers explaining the disappearance, referencing their healthier all-beef option that they say has driven more sales than the polish.
Pocky Chocolate Biscuit Sticks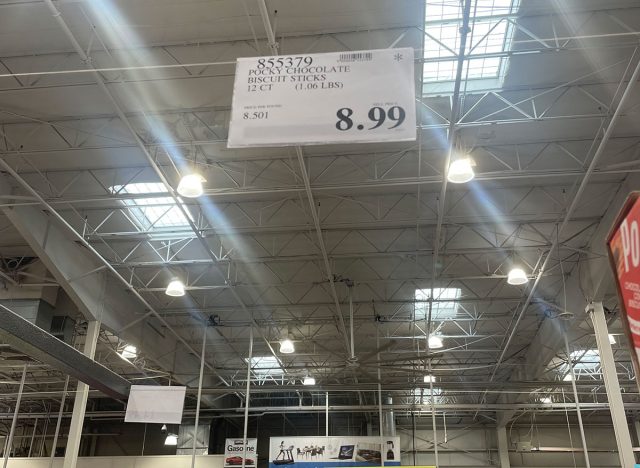 This Japanese snack is sold in more places than just Costco, but Kirkland members got a sweet deal while it lasted, with each box in the 12-pack coming in at under $1 each. According to this Reddit user, some locations also sold variety packs with the flavor trifecta: chocolate, vanilla, and strawberry. Sadly, they were dropped from the catalog in October 2021.
What made these so good on-the-go, one Reddit user explained, "I love that they take forever to eat a pack. Sometimes it takes so long I actually get impatient! 'How are there still so many left?!'"
Kirkland Signature Turkey Burgers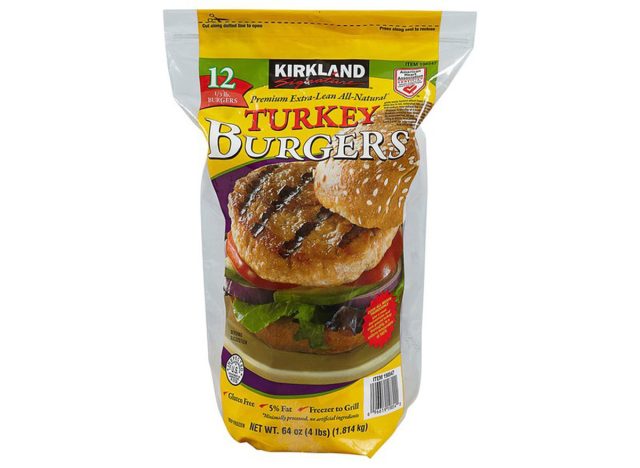 Among the fallen are these lean meat beef-alternative patties, perfect for high-protein meal prep. These have also garnered a petition, but it seems the Kirkland turkey burgers are a lost cause.
One Reddit user explained in a post that any successors of the original just didn't fit the bill. "I used them for everything, chili, spaghetti, tacos, etc. I would just thaw out the patties and chop them up in the skillet," they wrote.  "I did finally try the Columbus ones… I think they are just ok. They are not anywhere near as nice as the kirkland brand ones, those had such a clean taste with no gamey aftertaste."
Sarah Wong
Sarah studied at Northwestern University, where she received a bachelor's degree in computer science and experimented with mixing tech and journalism.
Read more about Sarah
More content from
Groceries