The Best Costco Breakfast Items to Buy Right Now, Say Dietitians
Plus, these items make mornings so easy.
It's true that breakfast is the most important meal of the day. What you eat in the morning sets the tone for the rest of your day and provides you with fuel to make it to the next meal. Packing a bunch of nutrition into your morning can not only keep you full until lunchtime but also provide you with nutrients that'll continue to do the work to keep your heart healthy, your brain healthy, and your whole body healthy long after the meal is done.
Costco has a ton of bulk-sized breakfast items throughout the store, from frozen foods to shelf-stable additions to your meal. Though warehouses around the country may differ, you can surely find healthy choices in your local store if you just know what you're looking for. These are some of the healthiest breakfast items nutrition experts recommend at Costco right now.
Related: 6 Things You'll See at Costco This Year
Nature's Path Organic Pumpkin Seed + Flax Granola
Nature's Path granola has pumpkin seeds and flax for a boost of omega-3s to start your day. The granola is ever-so-slightly sweetened for taste, can be eaten with some plain Greek yogurt for extra protein, and will last a while since it comes in a Costco-sized 2+ pound bag for $9.49.
"Eating a granola with nuts and seeds is a great way to boost your intake of healthy fats," says Ashley Larsen, RDN, owner of Ashley Larsen Nutrition in California. "Our body needs a daily dose of omega-3 fatty acids since we do not produce any naturally. Flaxseeds and pumpkin seeds found in this product are a great source of alpha-linolenic acid, a type of omega-3, that can help reduce inflammation and prevent chronic disease such as heart disease and type 2 diabetes."
Honey Nut Cheerios Cereal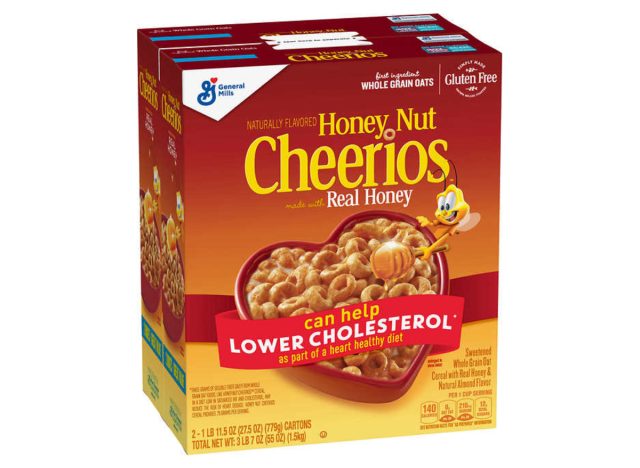 It doesn't get more comforting than a bowl of Honey Nut Cheerios in the morning. Though ​​Kacie Barnes, MCN, RDN, owner of Mama Knows Nutrition, prefers plain Cheerios from a nutrition standpoint, the Honey Nut variety isn't exactly the worst thing you could eat to start your day.
"As a fortified breakfast cereal, Honey Nut Cheerios can help bridge nutritional gaps if you're not the best at getting in your daily fruit and veggie servings," she says. "Plus, it has some fiber to help promote good digestion."
Larsen notes that the fiber in Cheerios can definitely do you some good, which is why this cereal is a great choice. "A recent review of studies showed that the fiber in oats can help to improve our gut health by improving our immune system's response to harmful bacteria or viruses," she shares.
But if you're concerned about sugar, Barnes points out that original Cheerios have less added sugar, so grab that giant box at Costco instead if you want to watch your sugar intake! (It's currently on sale for under $8.)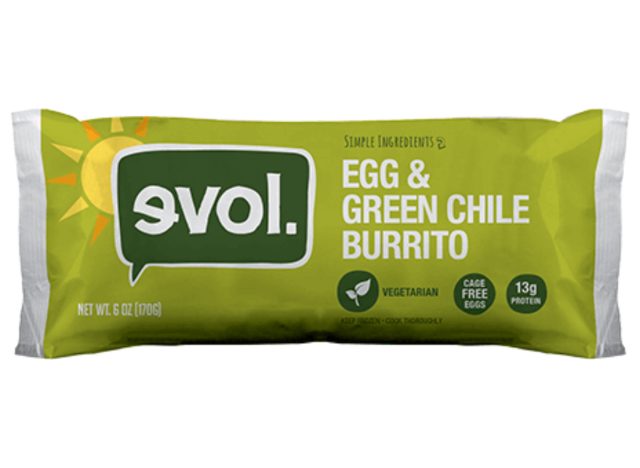 Evol has a selection of frozen breakfast foods that make grab-and-go easier than ever. You can snag the egg and green chile burritos in Costco's freezer section, and they're packed with flavor and good-for-you ingredients like cage-free eggs and Hatch green chiles. (Though the sodium content is a bit high, so be aware of that if you're watching your salt.)
"This on-the-go breakfast item can be great for busy mornings to help fuel you with high-quality protein and plant-based fibers from beans and chiles," Larsen says. "Breakfast is so important for our energy levels and alertness throughout the day. If you're struggling with having time for a balanced breakfast in the morning, a quick option like this can easily get the job done."
Red's Egg'wich Turkey Sausage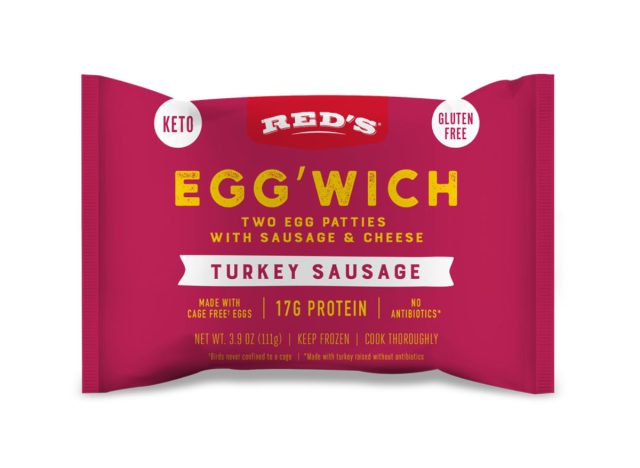 Red's breakfast sandwiches remove bread from the equation for anyone who is watching their carb intake. Like a lot of frozen food, though, the sodium content is what you want to watch out for, but it's not a deal-breaker!
"I love this breadless option for those wanting a low-carb start to the day," Barnes says. "Although it's low in calories at less than 200 calories per serving, the high protein will help keep you full. They are high in sodium, so I'd balance out your day with lower sodium options for lunch and dinner."
Jimmy Dean Delights Turkey Sausage, Egg White & Cheese English Muffin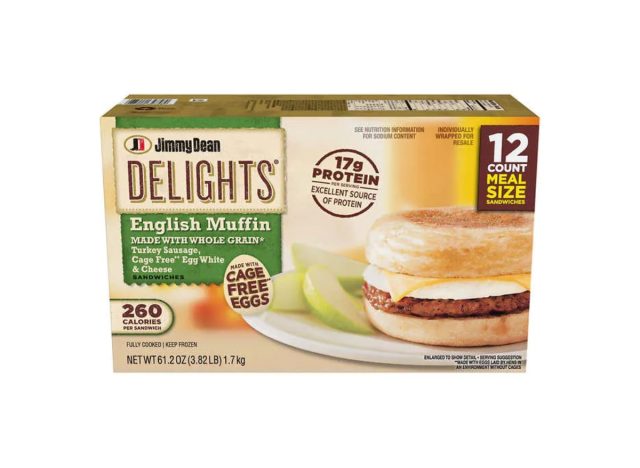 If you're someone who absolutely loves to have a hearty breakfast sandwich in the morning and usually stop at McDonald's or Starbucks to do just that, maybe consider making a healthier change. Jimmy Dean's breakfast sandwiches are a bit on the healthier side (plus they'll save you money!).6254a4d1642c605c54bf1cab17d50f1e
"These have only 1/3 of the saturated fat content compared to their traditional counterpart," Barnes says. "I would 100% make the switch from a traditional sausage, egg, and cheese biscuit sandwich to these." Just as long as you're watching the sodium count!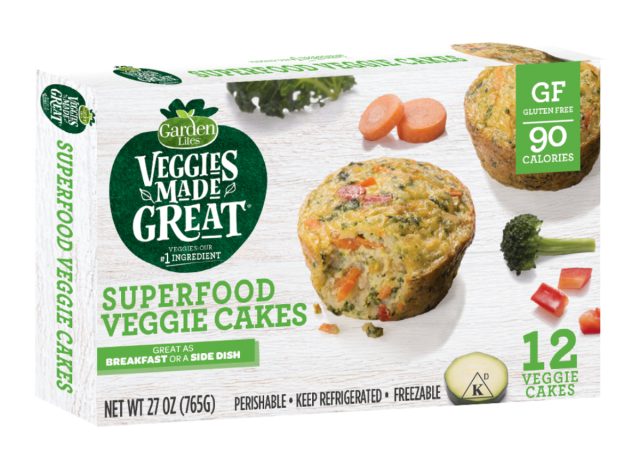 These veggie bites are a great side dish for breakfast to get some veggies in to start your day. Barnes suggests having them with a bit of protein, like a hardboiled egg or a whole grain English muffin with nut butter. But even though they're only part of your breakfast, they're a great addition.
"Cruciferous vegetables, such as kale, broccoli, and cauliflower that are found in this product, have been shown to have many benefits, including anticancer properties that help to prevent and reduce tumor growth," Larsen says.
Hedy Phillips
Hedy is a freelance writer with years of experience covering buzzy food trends, wellness, and weight loss.
Read more about Hedy