5 Items That May Never Come Back to the Costco Food Court
These may be gone right now, but they won't be forgotten.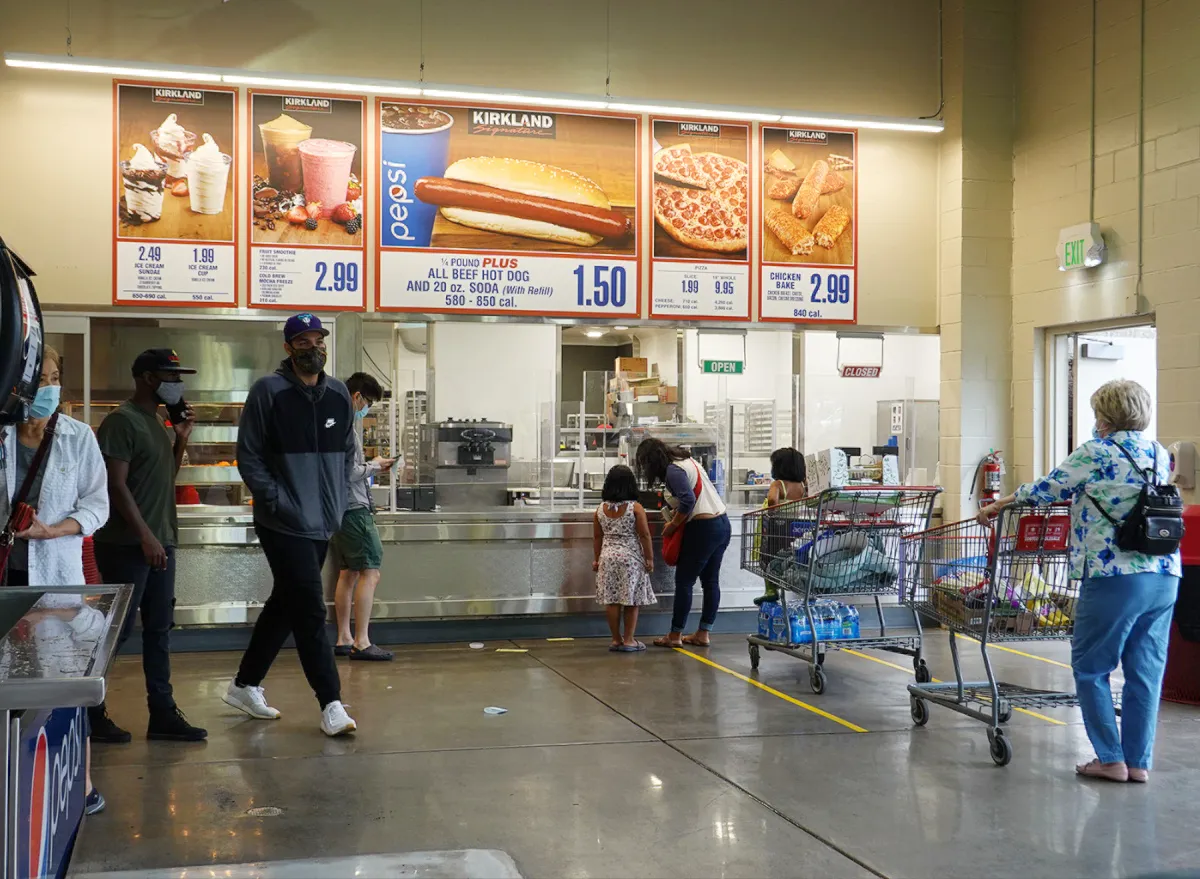 In true Costco fashion, the warehouse constantly adds new items while subtracting old ones, and the food court is no exception. Though the chain has reintroduced some items, like relish at the condiment station and the churros, it's hard to ignore the beloved items that have yet to return to the food court menu.
While those options may seem endless, the menu modifications are ever-changing. Some items may have unfortunately seen their last days. Keep reading to see what items won't be spared right now.
Related: Costco Members Say These Are The Best Bakery Items at the Warehouse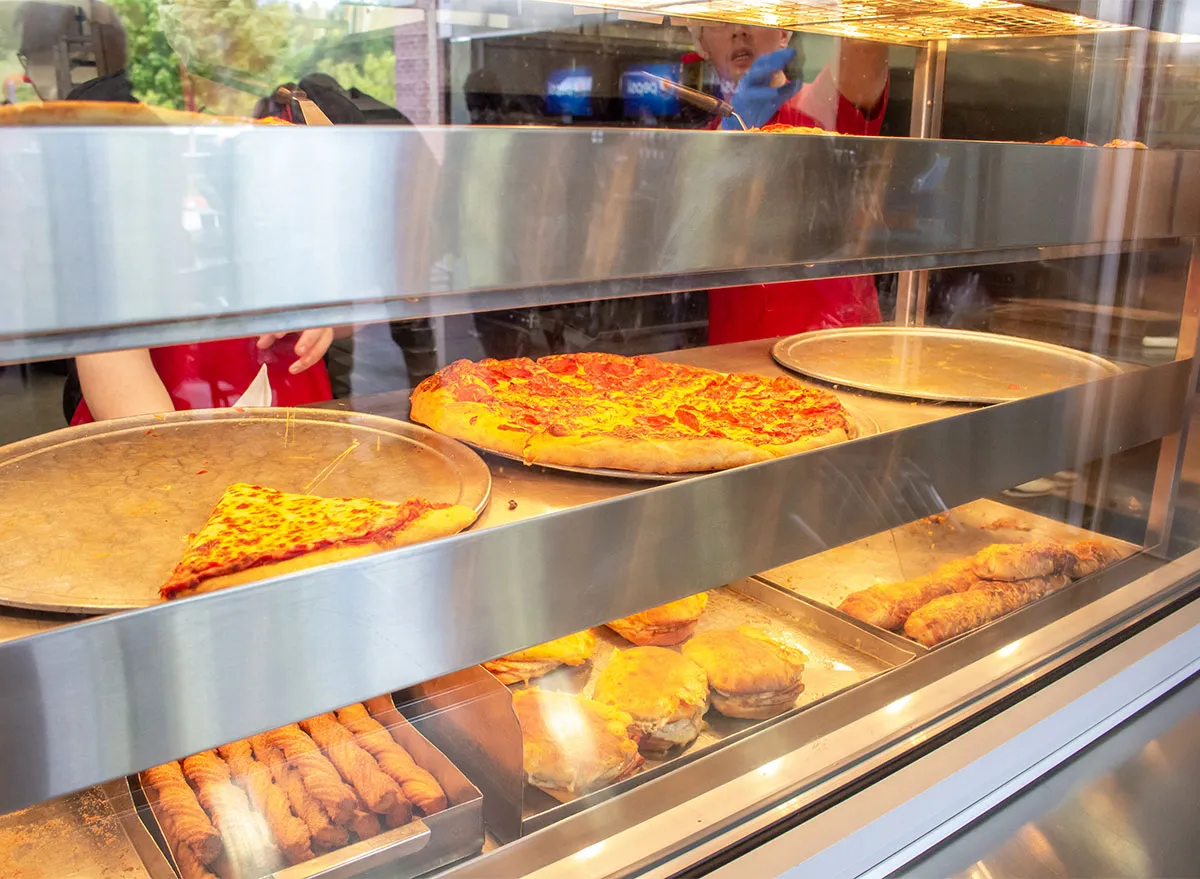 This Costco crowd-pleaser may have come to the end of its road. The combo pizza—topped with pepperoni, sausage, and veggies—was either served by the slice or the whole pie pre-pandemic. Those who weren't quite ready to say goodbye to the pizza didn't hesitate to voice their concerns about the change. Its' disappearance sparked a massive outcry that even led to several online petitions to resurrect the beloved menu item. One Reddit user even claimed to offer feedback to Costco and noticed that the decision was a national one.
Like many, @stgraff brought the issue to Costco's attention to no avail, but the company noted that this removal was not an easy one. "A difficult decision was made to simplify our business and unfortunately, the Combo Pizza was removed from our menu line up," was the chain's response when addressing the change.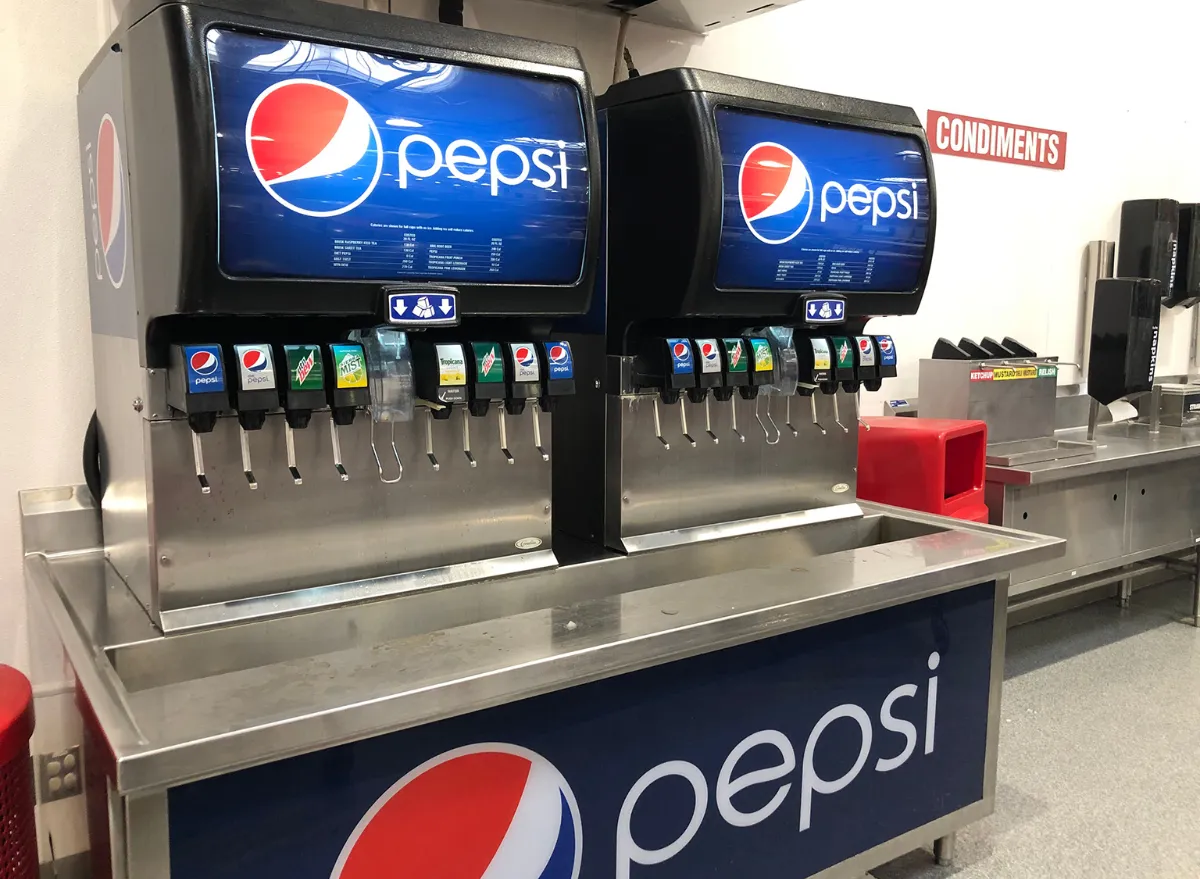 Shoppers have noticed quite the difference when grabbing drinks from the Costco food court. Some warehouses have decided to forsake paper straws in favor of plastic lids. These come with a tab that, when pressed, creates an opening to sip through the top.
The disappearance of straws has been met with mixed reviews, though.
"Oh i hate these new caps", one user commented on Reddit. In response to the comment, @jmlinden7 noted that the lids are "Still better than paper straws". Another user even described the paper straws "… like nails on a chalkboard."
Related: To get all the latest Costco news delivered right to your email inbox every day, sign up for our newsletter!
Turkey and Provolone Sandwich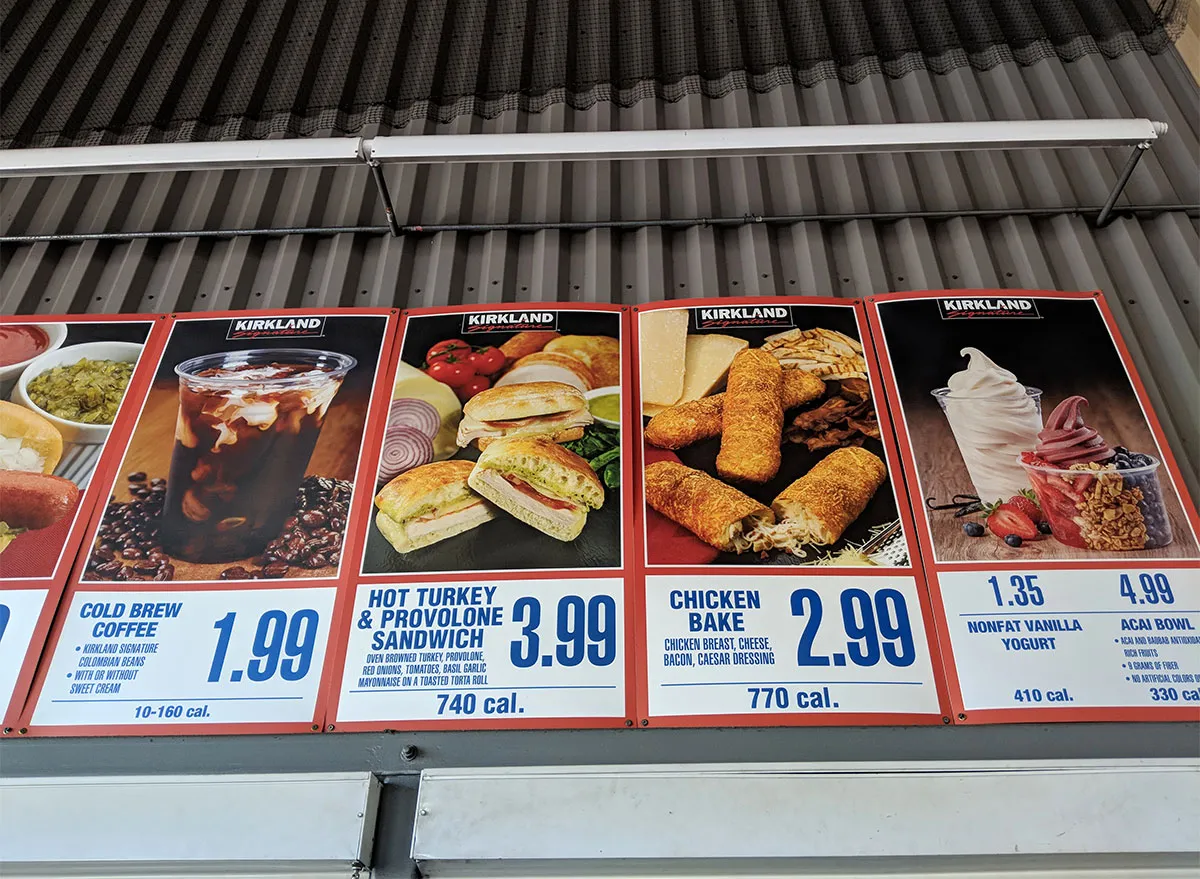 It's felt like ages since we've last seen the turkey and provolone sandwich on Costco's food court menu. The pandemic caused many items on this list to disappear, including the sandwich.  Unfortunately for many members, they haven't seen it since.
"I live off the turkey provolone. Much sadness," one Reddit user said in a thread discussing the removal of food court items.
They weren't alone, however; yet another Redditor voiced their opposition to the change, saying combined with another is truly heartbreaking: "Not the hot turkey provolone sandwich and combo pizza!!!!!!!!!!!!!!!!!"
Not everyone is able to place orders over the phone like they used to. Costco members have claimed that some food courts no longer take orders over the phone. For those who wish to do so, you may have to visit the store in person to have your order filled.6254a4d1642c605c54bf1cab17d50f1e
One Redditor recently wrote that ultimately, ordering on the phone may be more trouble than it's worth.
"Calling ahead for pizza is slower than just ordering it at the kiosk….I honestly have no idea what the benefit of calling ahead is — it seems to be a detriment, rather than a time saver," wrote @wiltony.
Related: Costco Is Facing Bitter Legal Controversy in Its Home State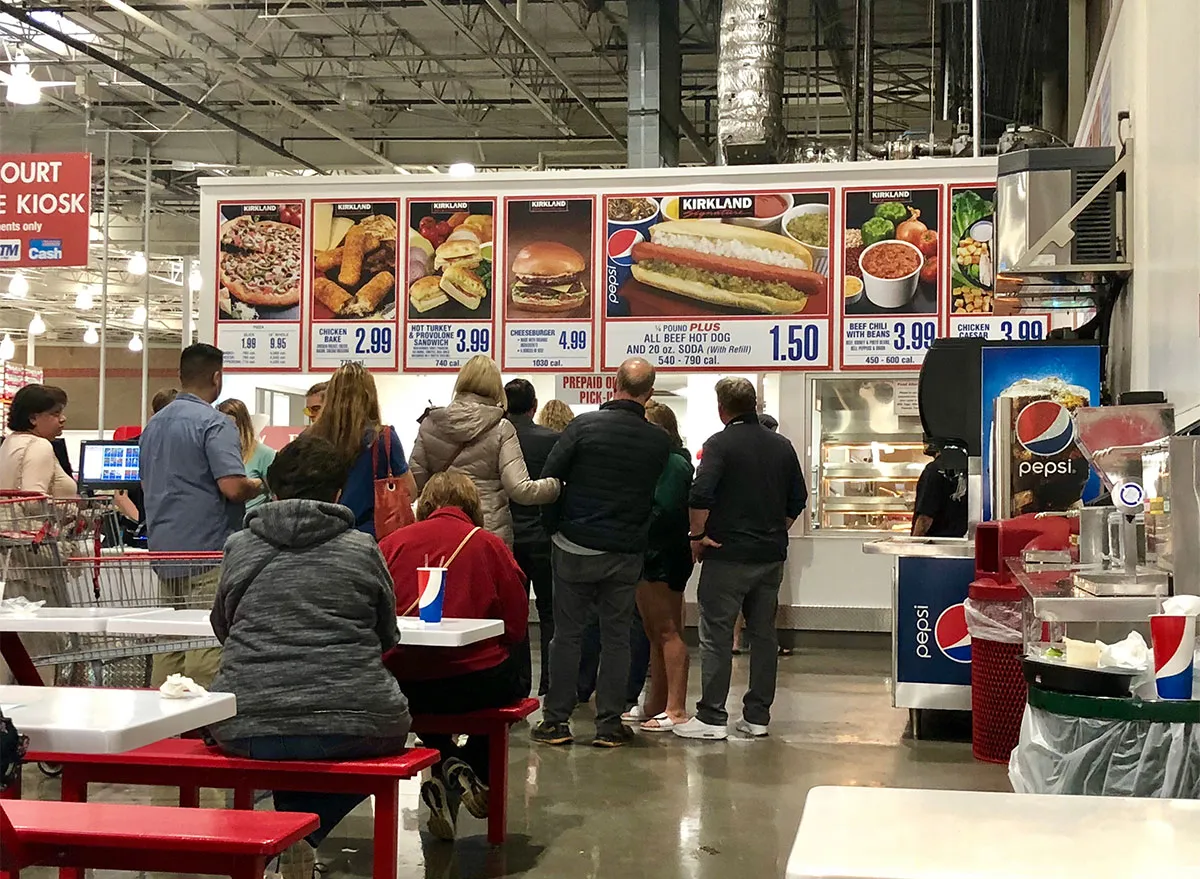 The Costco food court chili was once available for $3.99. It contained beef, kidney and pinto beans, bell peppers, and onion and was available in food courts from coast to coast but is no longer being seen on the menu.
Several commenters took to Reddit to discuss the reason for the chili's disappearance.
"…I wanted to know what happened to it? Did it not sell enough or did the majority hate it that much?" asked the thread's original poster. While other commenters couldn't figure out the exact reason why chili was taken off the menu, some noted that they liked pairing it with other food court items, like a hotdog as a topping.
For more info about what's happening at the warehouse in your neighborhood, read these next:
Alex Perry
Alex Perry is a writer with Eat This, Not That! She graduated with a master's degree in broadcast journalism from Northwestern University, where she experienced all the amazing things Chicago has to offer.
Read more about Alex