Costco Just Put These 15+ Foods On Sale
Many of them are grilling staples just in time for summer.
Costco is different than most other grocery stores in the U.S. in more ways than one. The warehouse chain with over 100 million members across the globe has around 4,000 items for sale in each store while other types of supermarkets like Walmart and Kroger have up to 30 times that amount. In addition to these bulk-sized products, Costco also has weekly and monthly sales regularly—even right now as inflation is skyrocketing.
There are over a dozen items on the discounted "In-Warehouse Hot Buys" list right now, including some bakery, backyard BBQ, and snack favorites. Here are all the types of food members currently can get for cheap in time for Memorial Day and the beginning of Summer. (And before your next trip to the warehouse, These Are Costco's Most Popular Items Right Now.)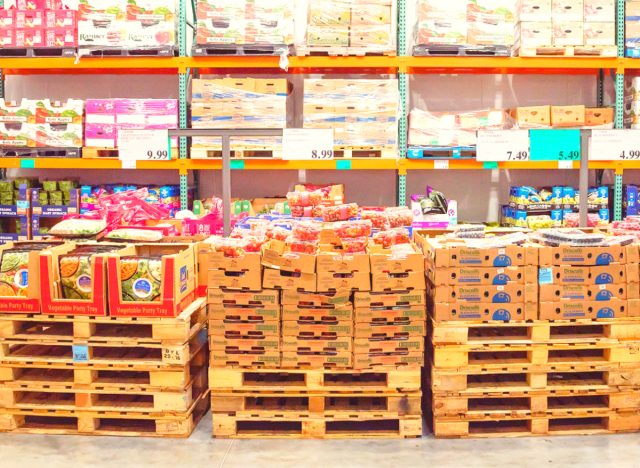 It's just about blueberry season and Costco already has 18-ounce packages out for $4.99. Just one is over 1 pound of berries, but there are tons of recipes fit for a sunny day and a fruit craving.
The produce section of the warehouse isn't the only place to find fruit-flavored summer staples on sale. Mosey over to the frozen aisles and you'll see that the box of 12 Island Way Fruit Sorbet Shells is $4 off right now. Only two of the packs of Heavenly Coconut, Red Berry & Ruby Grapefruit, Passionate mango, and Zesty Pomegranate can be purchased at a time, though, and both of these items are only on sale through Sunday, May 15.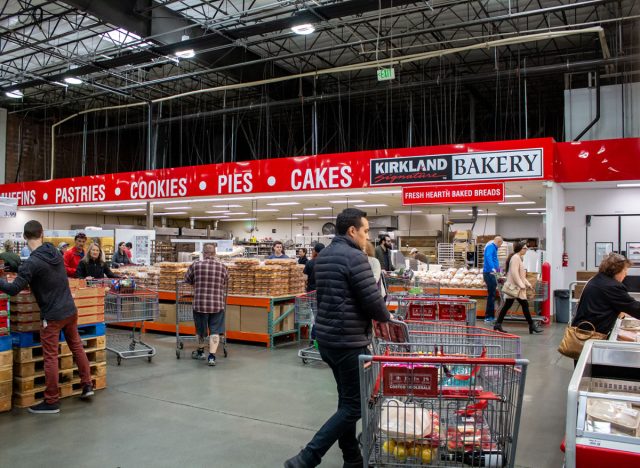 They sit side-by-side in the warehouse and are also very popular among members—especially when some of the most popular items are back and/or on sale. Right now there's a prepared meal and a dessert discounted for one week only—the Kirkland Signature Rotisserie Chicken Enchilada Bake and the Kirkland Signature Caramel Tres Leche Bar Cake.
Get one rotisserie chicken for $4.99 and there are quite a few meals you can make out of it, but to save time the Enchilada Bake only requires some time in the oven to cook before it's ready for serving. The trays are priced by the pound, but members can currently get $3 off each one. The Caramel Tres Leche Bar Cake in the bakery is $2 off, making it $12.99 in the warehouse through May 15.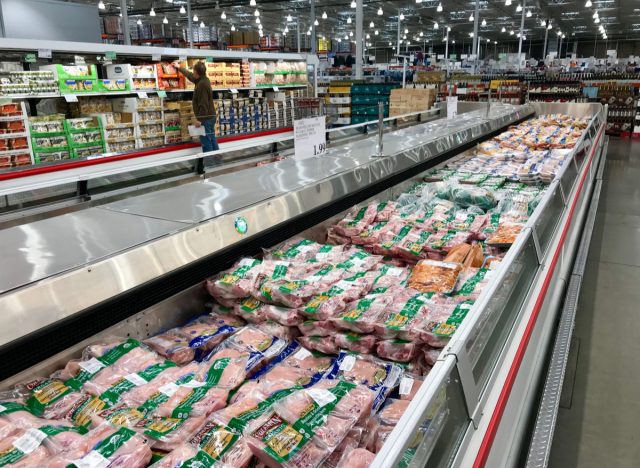 Costco sure is making a statement that there's no time like the present to stock up on grilling staples during this week's sale. Five different grilling items are discounted, including two types of meat. USDA Prime Beef Loin New York Steak is $12.99 per pound in the warehouse and a 4-pack of 12-ounces of Hebrew National Beef Franks is $3.30 off. Find them in the warehouse for $7.69—a better deal than at Target, where a 10.3-ounce pack of 6 franks is around $4.50. The 31-40-count bags of Kirkland Signature Farm-Raised Raw Shrimp is also on sale for $46254a4d1642c605c54bf1cab17d50f1e
No need to worry about the fixings for grilling, either, though, as Costco was strategic in what it put on sale. An 11.5-ounce container of Kinder's Organic Woodfired Garlic Seasoning is less than $5 this week only. In addition, a 4-pound box of Kraft Singles American Cheese—which comes with 96 slices—is $2.50 off. That's enough for quite a few burgers this summer but like the other grilling staple discounts, the deal is only available in the warehouse until May 15.
Summer is for snacking, whether by the pool, on the beach, on a hike, at the park, or on the patio. Three different types—crunchy, salty, and even sorta sweet—are included in this round of In-Warehouse Hot Buys at Costco and are also all under $14. A box of 50 Royal Asia Vegetable Spring Rolls with Soy Ginger Sauce is $3.20 to total $7.79, a box of 30 bags of Sea Salt, Spicy Queso, Kettle Corn, and White Cheddar PopCorners Popcorn is $3.40 off totaling $7.99, and a 4-pound bag of Kirkland Signature Trail Mix is $13.69.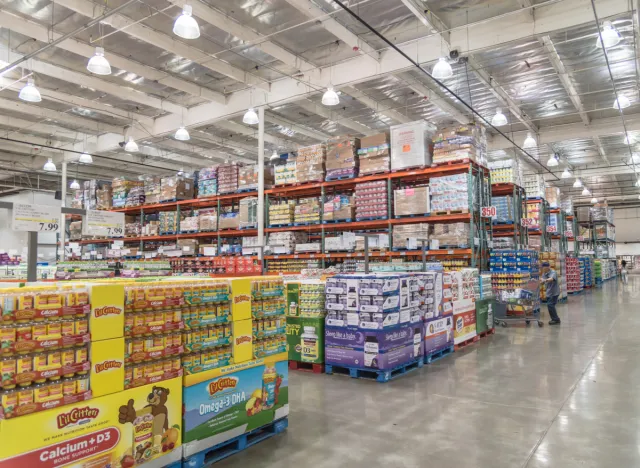 Also included in the discounts are three varieties of supplements. Costco is already a great place to look for cheap options, according to health experts, but the warehouse chain is taking it another step ahead of summer—and members who are on top of skin health will be happy to hear this.
Three types of collagen powder are on sale—but only for a few days. The Further Food Grass-Fed Collagen Peptides Powder Plus Mushroom in Chocolate and Vanilla is $8 off through May 13, and the Unflavored Further Food Wild Caught Marine Collagen is on sale for $10. These deals are available online and based on evidence from health and food experts, it could be a good addition to your diet at a now cheaper price.
In other news, This Food Is Alarmingly Low in Stock Across America—But Costco Has It.
Amanda McDonald
Amanda has a master's degree in journalism from Northwestern University and a bachelor's degree in digital journalism from Loyola University Chicago.
Read more about Amanda