50 Amazing Summer Recipes You Have to Try
Fresh, in-season fruits, veggies, seafood, and grilled classics shine in these healthy apps, entrees, and desserts.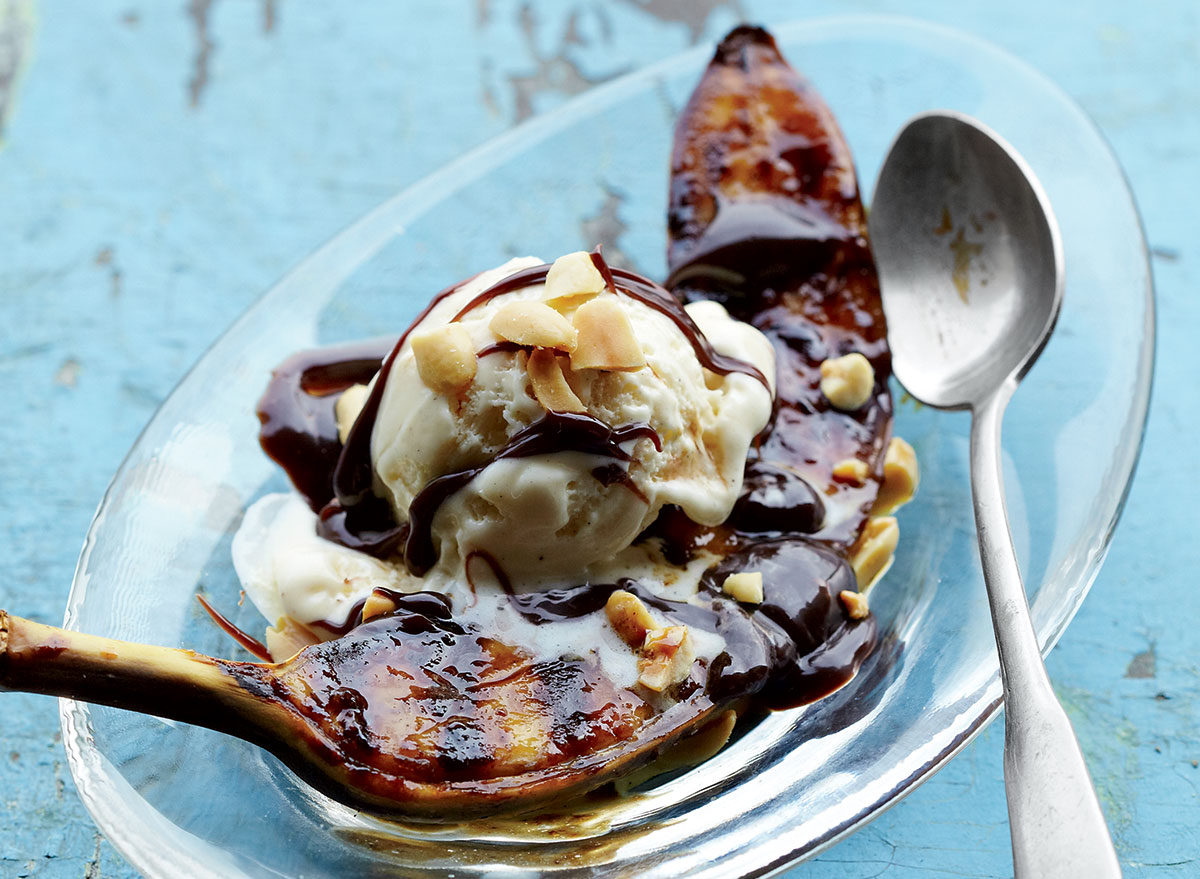 In the summer, dinners are best-enjoyed al fresco, and cocktails just taste better poolside.
It's during this time of year that your grill becomes the true MVP of every dish, fresh fruits shine as the star of dessert, and in-season veggies like tomatoes and squash make every recipe taste fresher. Thankfully, it's not "last call" for your favorite summer recipes just yet. Then again, fall will be here before you know it, so now is the time to cherry-pick your favorite healthy summer recipes from our list below so you can make them all before Labor Day!
From refreshing and healthy salads and sides to classic warm-weather entrees and melt-in-your-mouth desserts, we have every single summer meal covered. And for more, check out The Best Summer Cocktail Recipes.
Appetizers and Sides: Stuffed Tomatoes
If you're having a small soirée of any type this summer, these vegetarian stuffed tomatoes with goat cheese or feta are a crowd pleaser and only require a few minutes of prep. You can use larger beefsteak tomatoes and serve them as a side dish or stuff smaller tomatoes for an appetizer.
Get our recipe for Stuffed Tomatoes.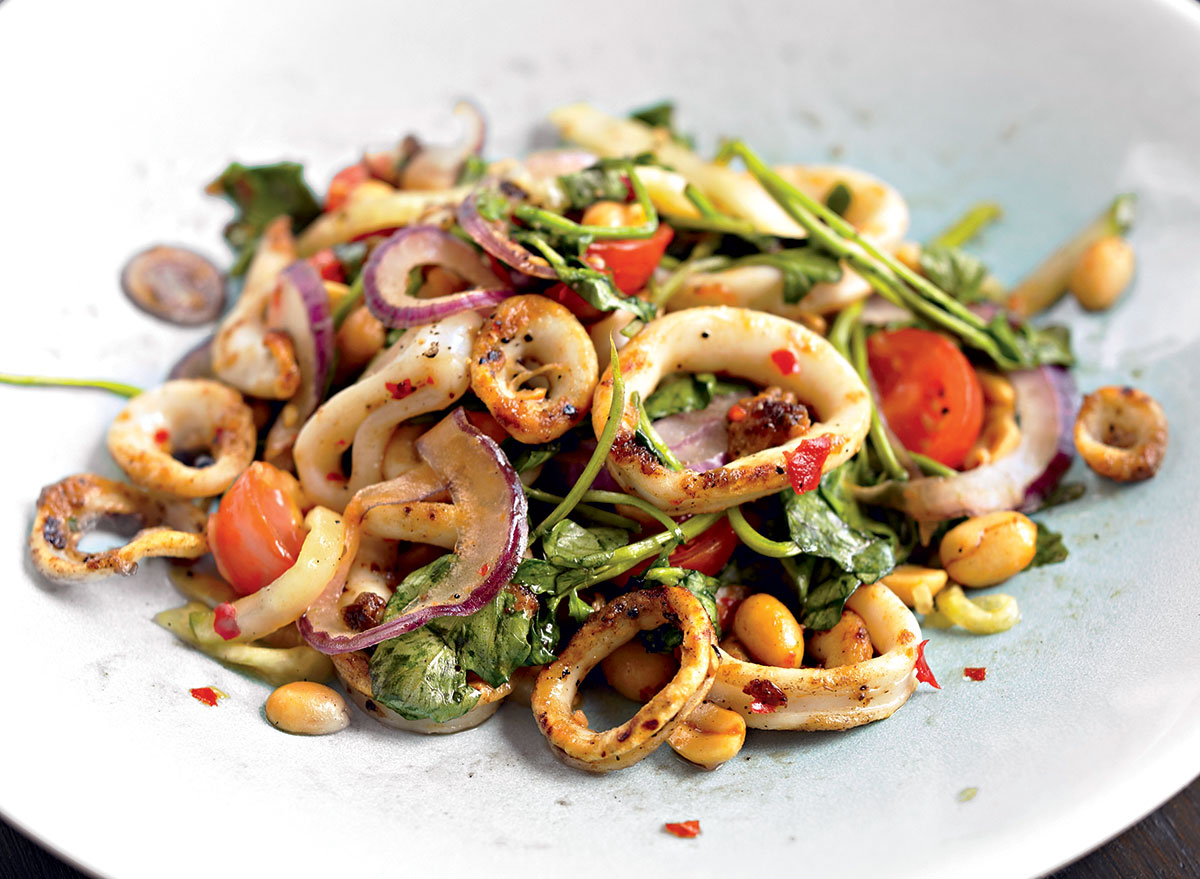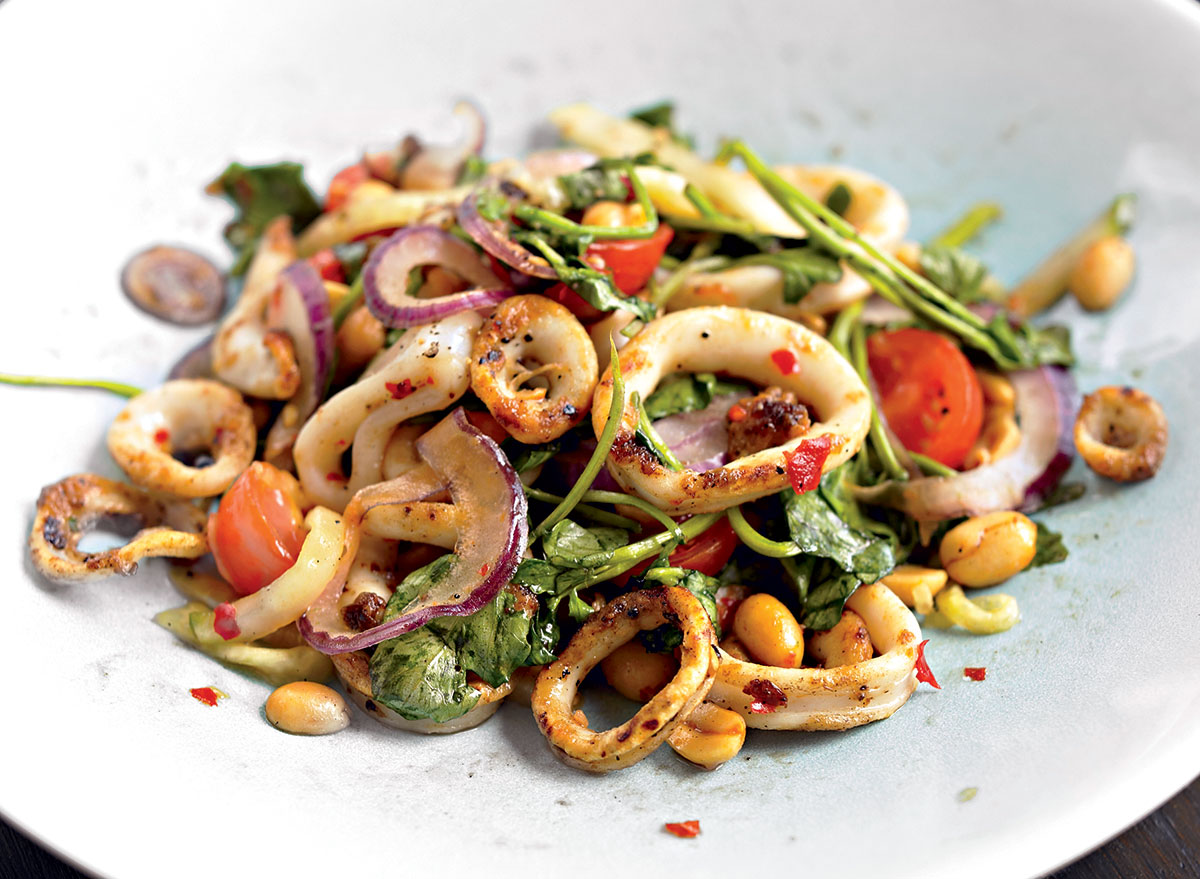 This spicy seafood salad feels like it's inspired by a five-star restaurant. But we'll let you in on a secret: Grilling squid is easy-peasy. With cucumber, tomatoes, and onion, this grilled calamari salad is made for backyard dining.
Get our recipe for a Grilled Calamari Salad. 
Coconut shrimp is a popular dish on menus in beach towns. Coated in coconut, this sweet and crispy shrimp dish dials up summer vacation memories. Dunk the shrimp in chili sauce to get this right.
Get our recipe for Coconut Shrimp.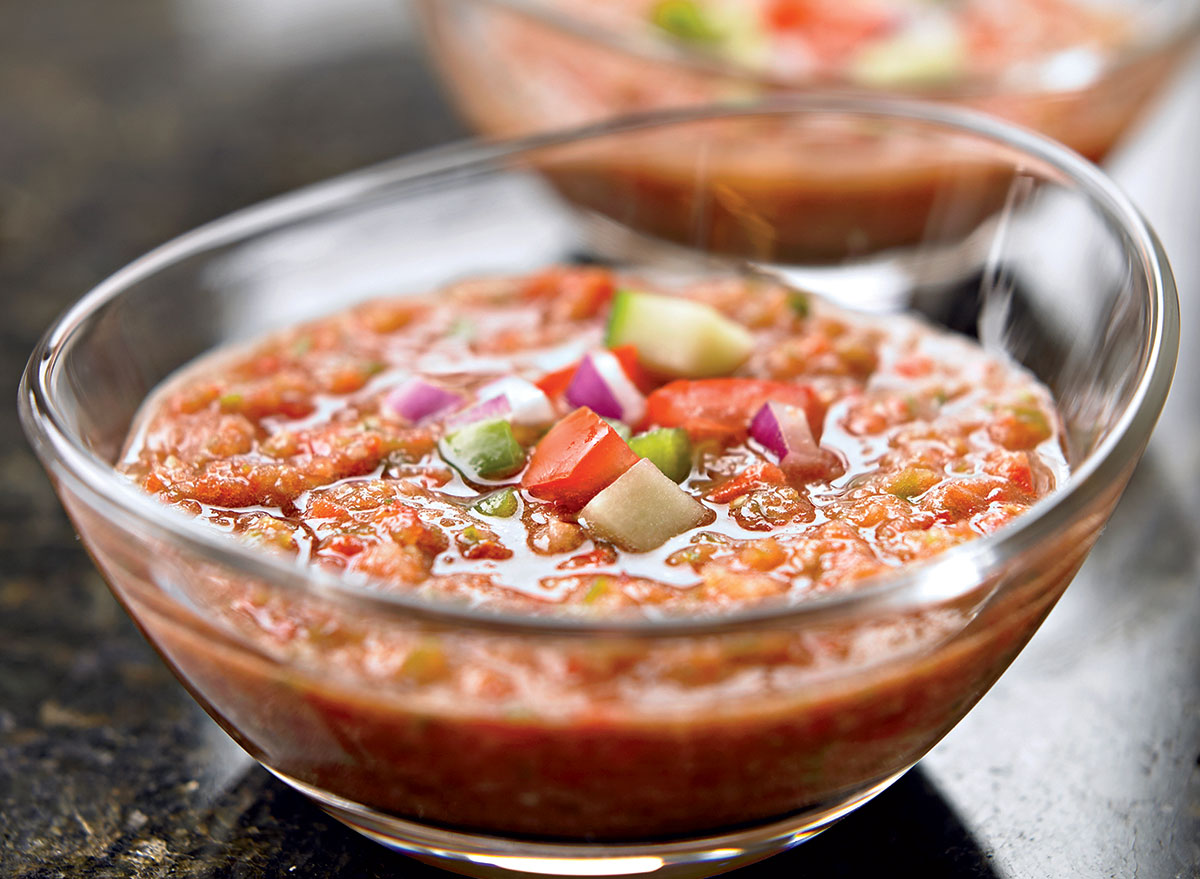 When you're craving tomato soup but it's sweltering hot outside, try this gazpacho soup. Served chilled, you can consider this Spanish-style soup a garden in a bowl. It's especially perfect in August when you're looking to use up all those tomatoes you've harvested from your garden or bought from the farmers' market.
Get our recipe for Gazpacho.
Crab Cakes with Mango-Avocado Salsa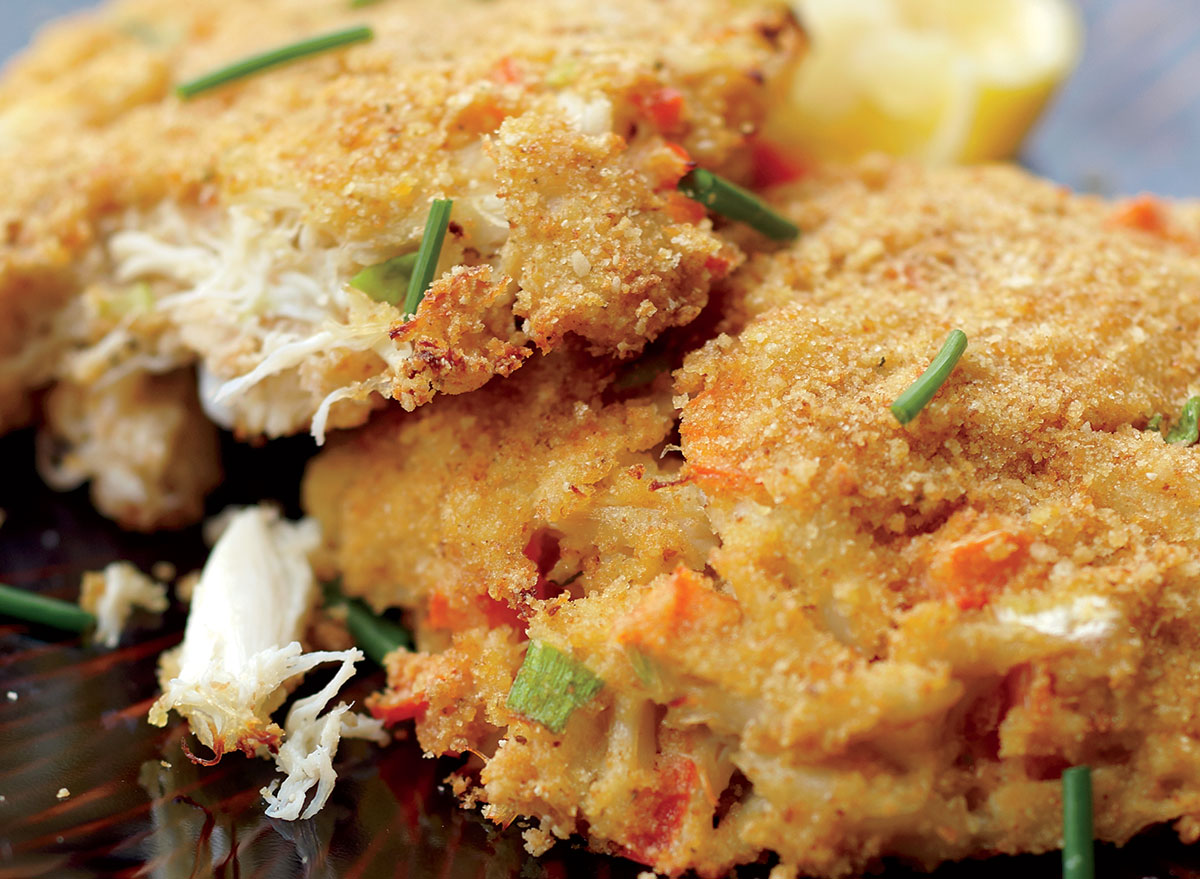 A Chesapeake Bay staple, crab cakes are regulars on the appetizer menus at seafood restaurants. Dress up this tasty summer dish with a bright mango-avocado salsa made with fresh cilantro.
Get our recipe for Crab Cakes with Mango-Avocado Salsa. 
Melted Brie with Vegetables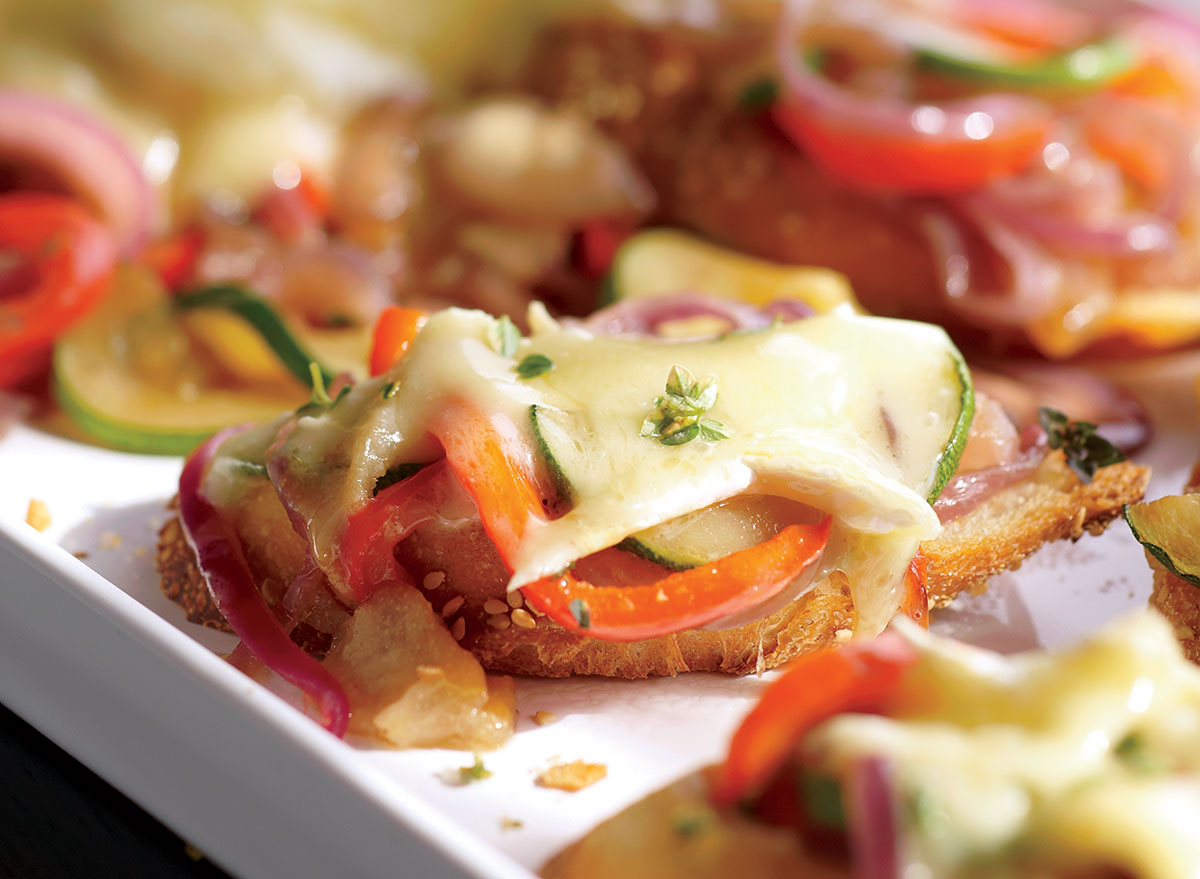 Looking for a decadent way to use up some of that summer zucchini? Sauté it, along with onions, red bell peppers, and onions. Then, give it the gooey brie cheese treatment and serve it with sliced and toasted baguettes.
Get our recipe for Melted Brie with Vegetables. 
Having a go-to coleslaw recipe in your repertoire is a good thing, whether you need a side dish to bring to a cookout or you want a crunchy, cruciferous topper for your favorite barbecue pork sandwich. Pickled jalapeños are the wild card in this recipe.
Get our recipe for Coleslaw.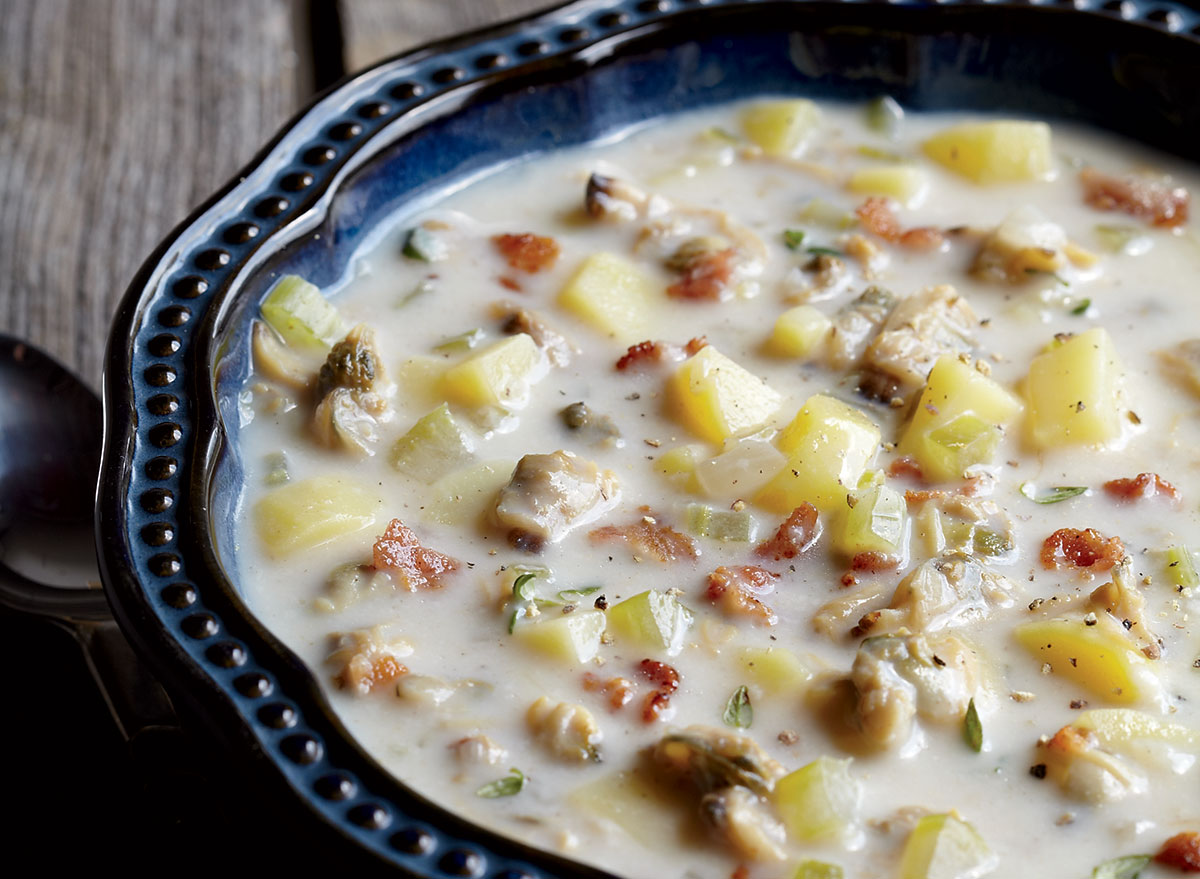 If a trip to New England for a cup of chowder isn't in the cards this summer, recreate this clam classic at home. Clam chowder is one of those soups that can be enjoyed at any time of the year. Chopped, smoky bacon compliments the briny clams.
Get our recipe for Clam Chowder. 
Grilled Mexican-Style Corn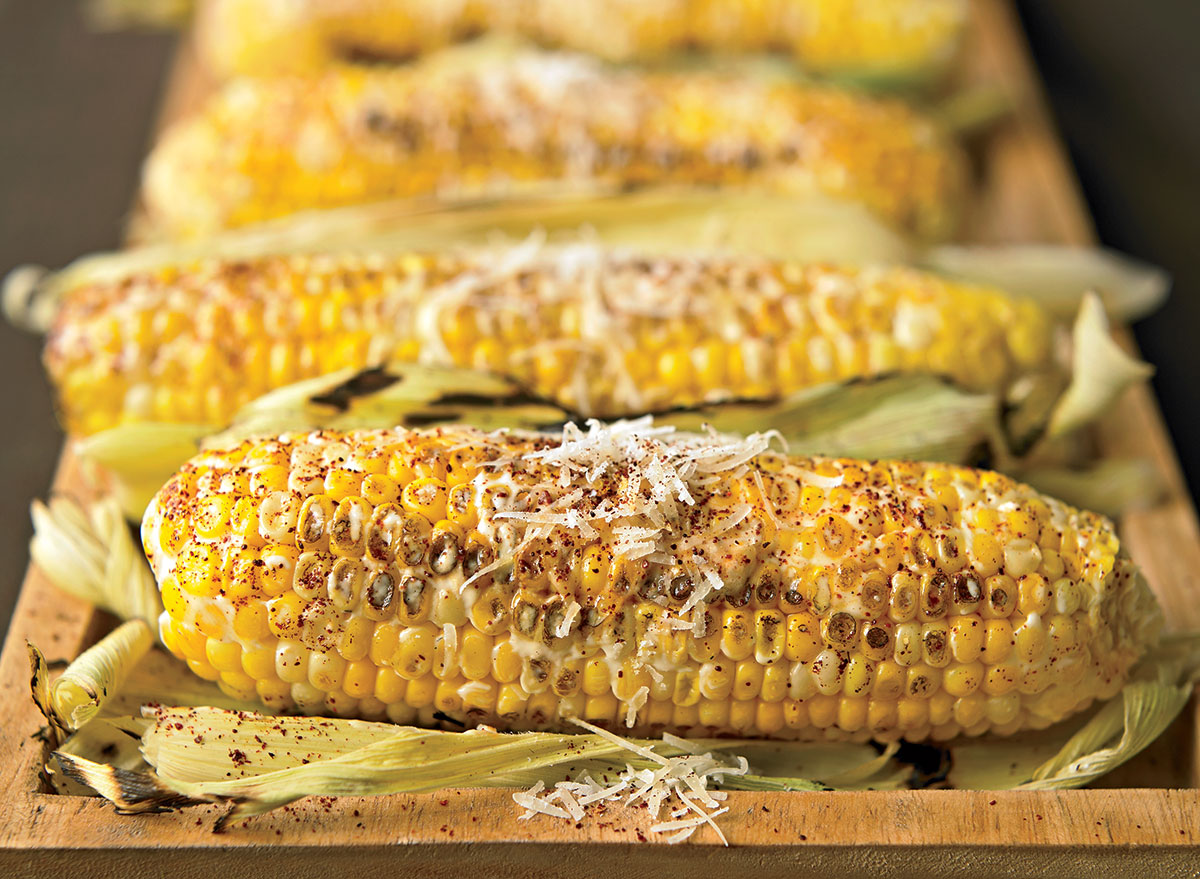 Instead of butter, a thin layer of mayo is spread on ears of corn, which are then flavored with the zest of lime juice. Chili powder and cheese are sprinkled on top to imitate traditional Mexican street corn.
Get our recipe for Grilled Mexican-Style Corn.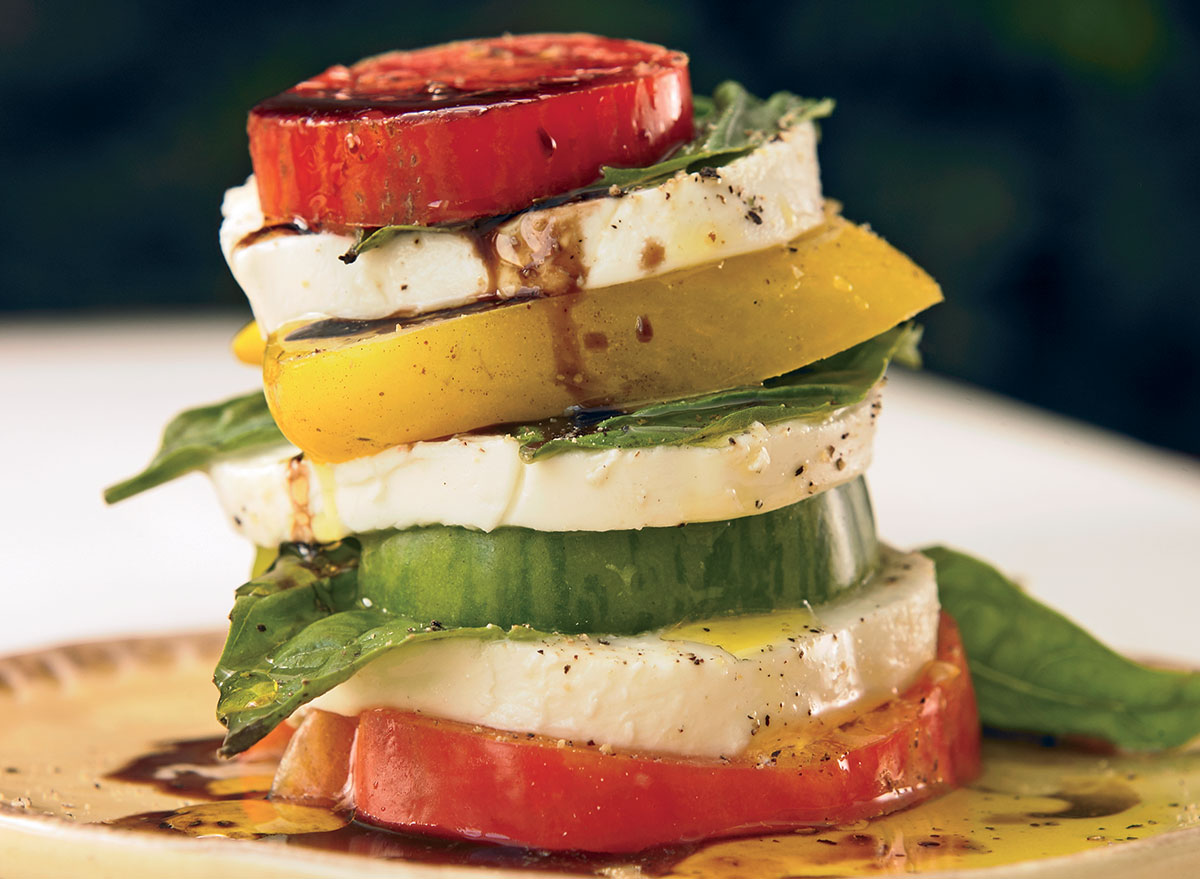 Tomatoes, basil, and mozzarella are a summertime trifecta. In this recipe, generous slabs of mozzarella and slices of tomatoes are building blocks of these Caprese towers, which are drizzled with olive oil and balsamic vinegar.
Get our recipe for Caprese Tomato Towers. 
Grilled Ratatouille Salad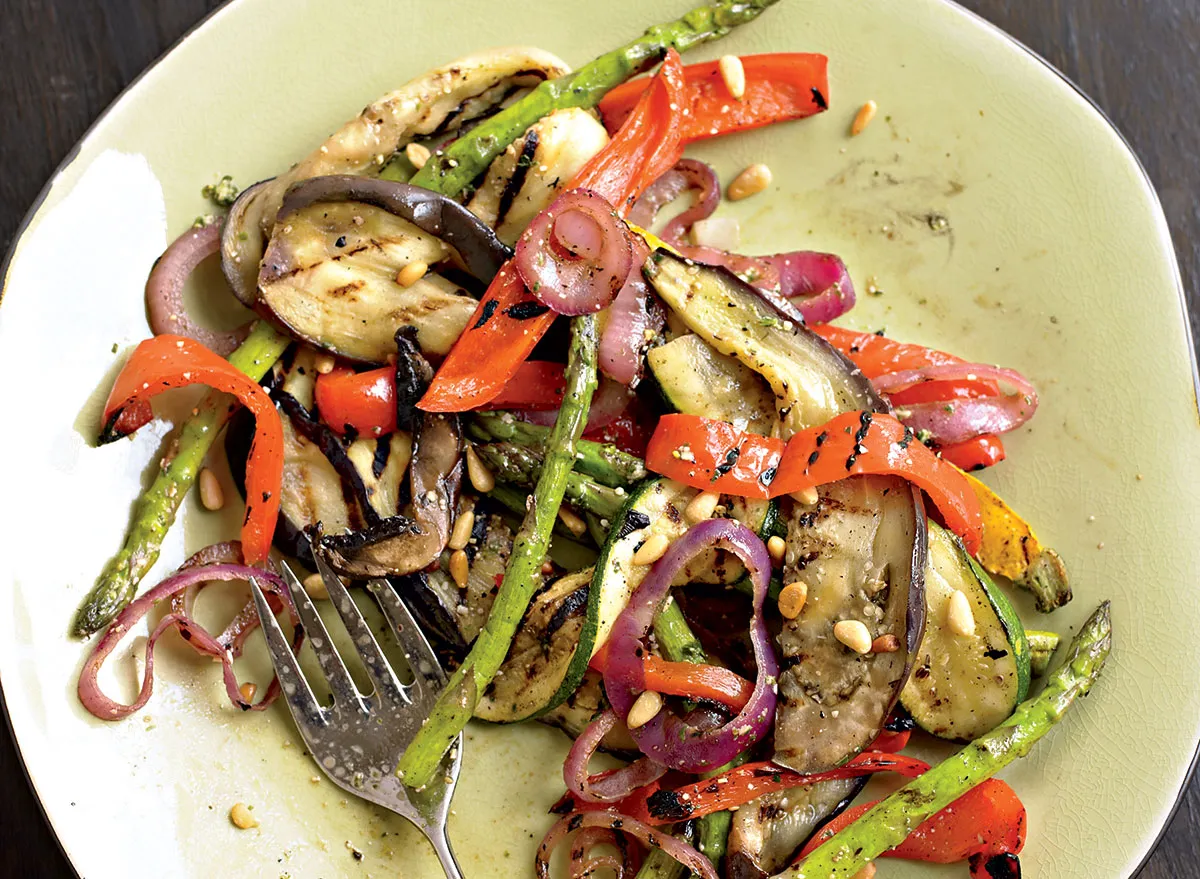 This grilled ratatouille is open to creative spins and is a noble way to use up some of your summer squashes and other veggies. Pesto and toasted pine nuts top off this veggie-centric, Provence-inspired dish.
Get our recipe for Grilled Ratatouille Salad. 
These rolls are stuffed with all kinds of flavors that mingle well together: shrimp, sweet mango, and cilantro or mint. Bell peppers and chunky peanut butter deliver the crunch.
Get our recipe for Healthy Summer Rolls. 
Grilled Pear and Arugula Salad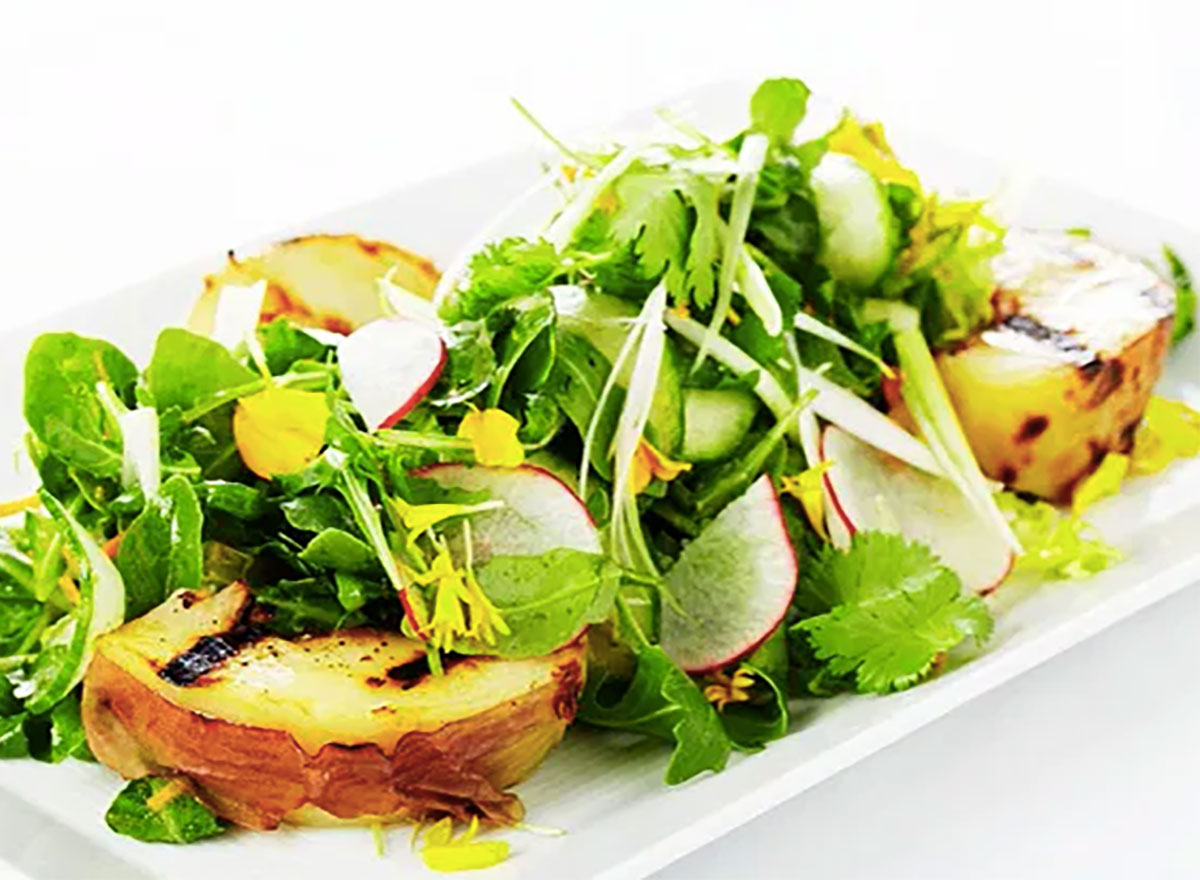 The pièce de résistance in this summer salad is juicy, sweet grilled pears. Radishes and cucumbers give the salad a nice natural crunch so there's no need for croutons.
Get the recipe from Oh My Veggies.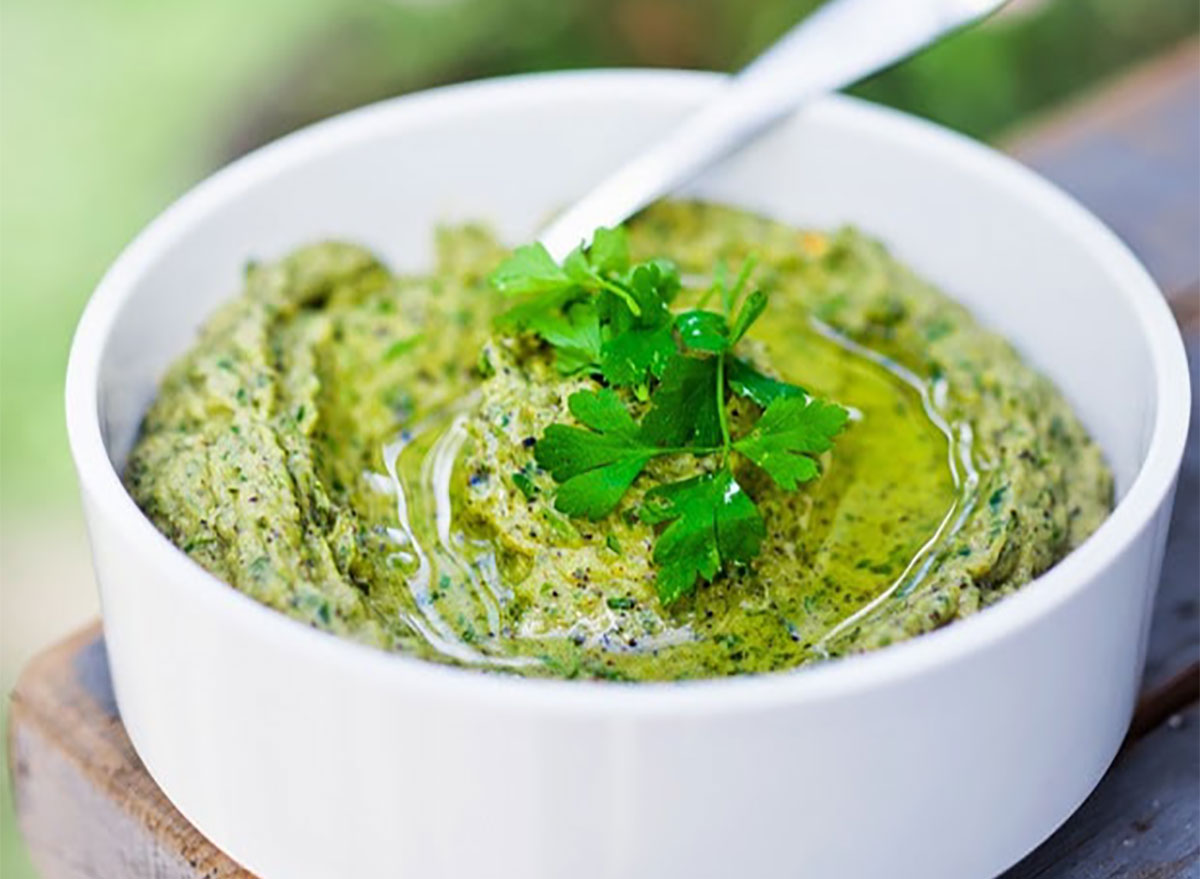 Zoodles! Zucchini bread! Zucchini soup! Zucchini is plentiful this time of year, and the veggie is game to star in all kinds of dishes. But have you ever thought about making hummus with the summer squash? Whip up this zucchini hummus, then dip some pita bread or fresh veggies in it for expert-level summer snacking.
Get the recipe from Feasting at Home. 
Quick and Easy Baked Zucchini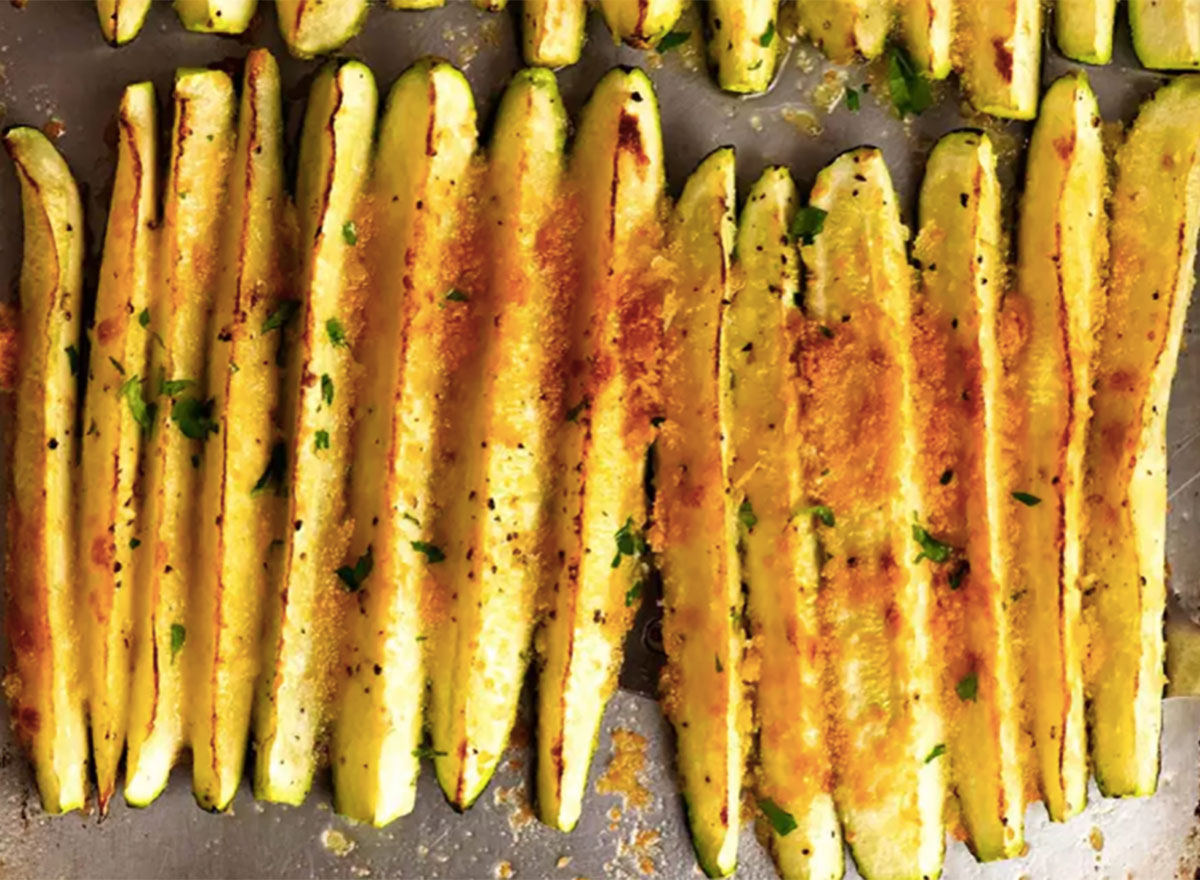 If you've got loads of zucchini, this baked zucchini is about to become your new favorite side dish. Golden and crunchy, it's topped with breadcrumbs and grated Parmesan.
Get the recipe from Recipe Tin Eats. 
Easy Vegan Zucchini Boats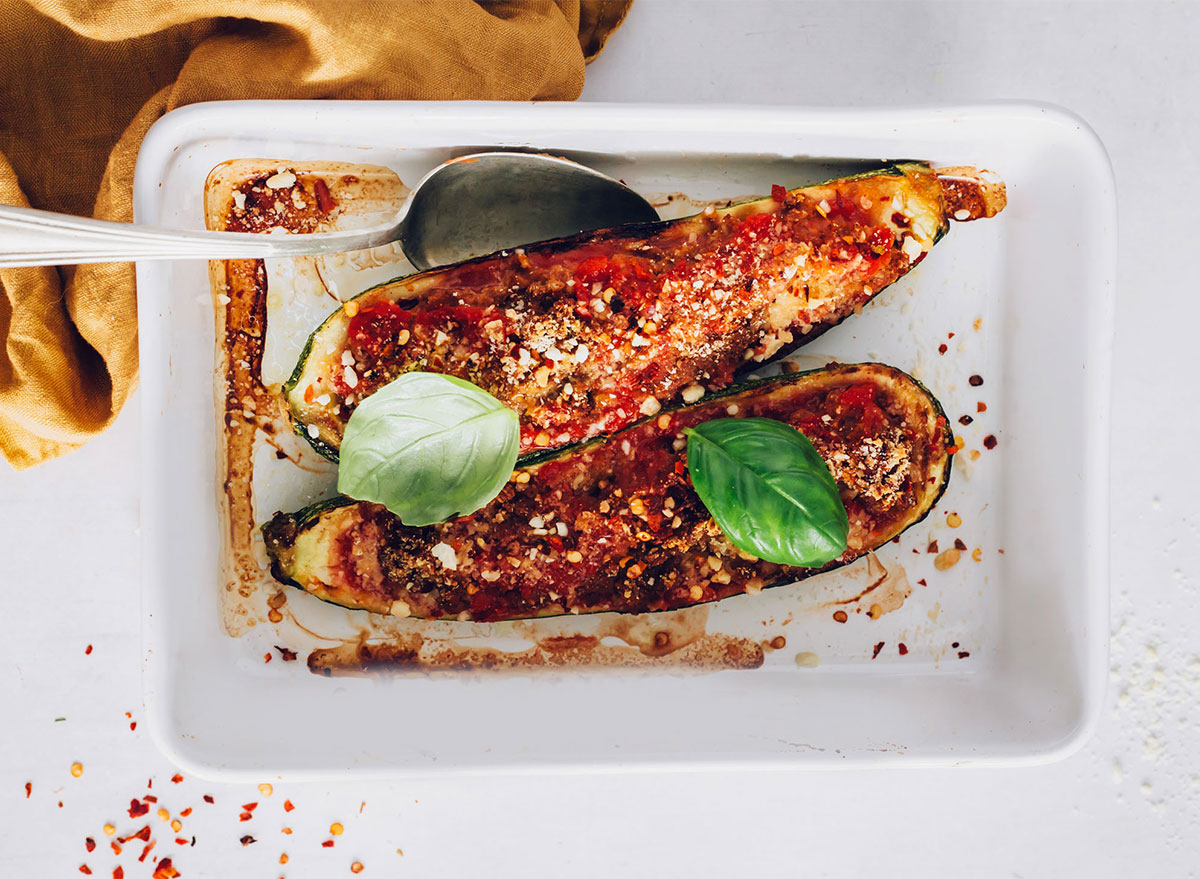 These zucchini boats stuffed with marinara, onions, vegan sausage, and more are a case study in creativity. Red pepper flakes and fresh basil add flavor.
Get the recipe from Minimalist Baker. 
Cue up a movie and pop some popcorn. Then, add in your favorite trail mix ingredients like dried cranberries, dark chocolate chips, and dry-roasted peanuts. The critics will give it two thumbs up.
Get our recipe for Trail Mix Popcorn. 
Entrees: Caprese Sandwich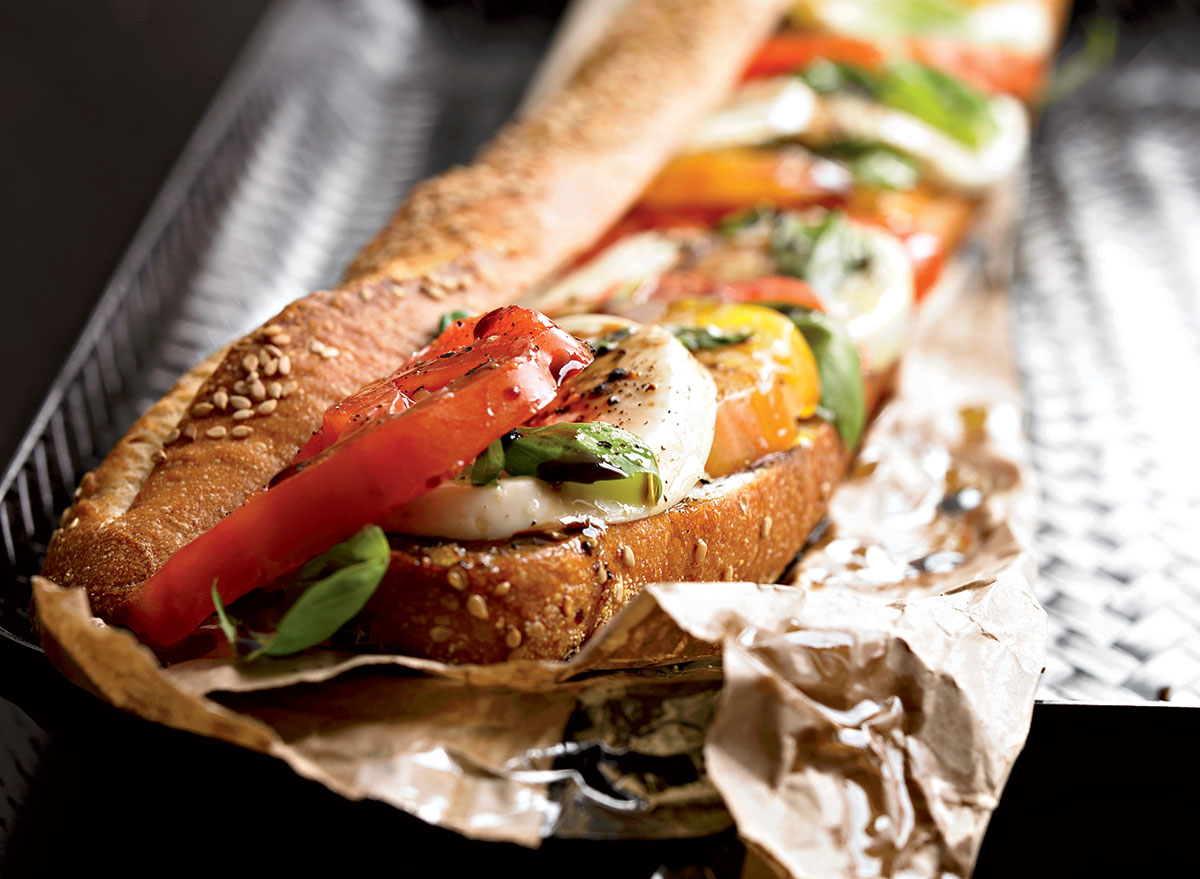 Need some sandwich inspiration? For an effortless lunch that you can make in under five minutes, turn your attention to this Caprese masterpiece. It combines zesty tomatoes with mozzarella and is a good way to use up the basil that's flourishing in your garden (or windowsill).
Get our recipe for a Caprese Sandwich. 
And if you love cooking, sign up for our newsletter to get daily recipes and food news in your inbox!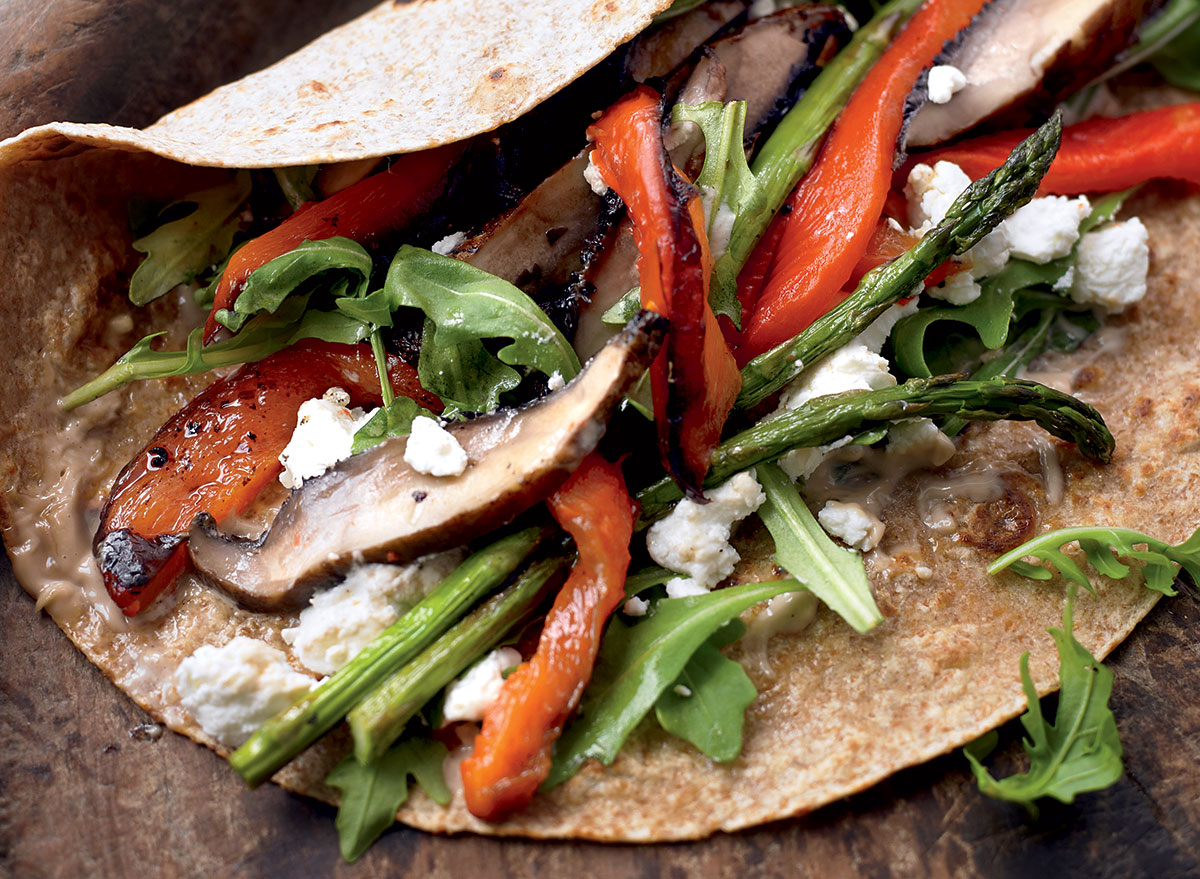 If you're looking for ways to use up some of your farmers' market haul, try these grilled veggie wraps. The wraps are stuffed with asparagus, mushrooms, red bell peppers, and a heaping of greens, but you can add in extra veggies if you have them on hand. Add a sprinkle of goat cheese and balsamic mayo, and that's a wrap!
Get our recipe for a Grilled Vegetable Wrap. 
Three-Cheese Ravioli with Tomatoes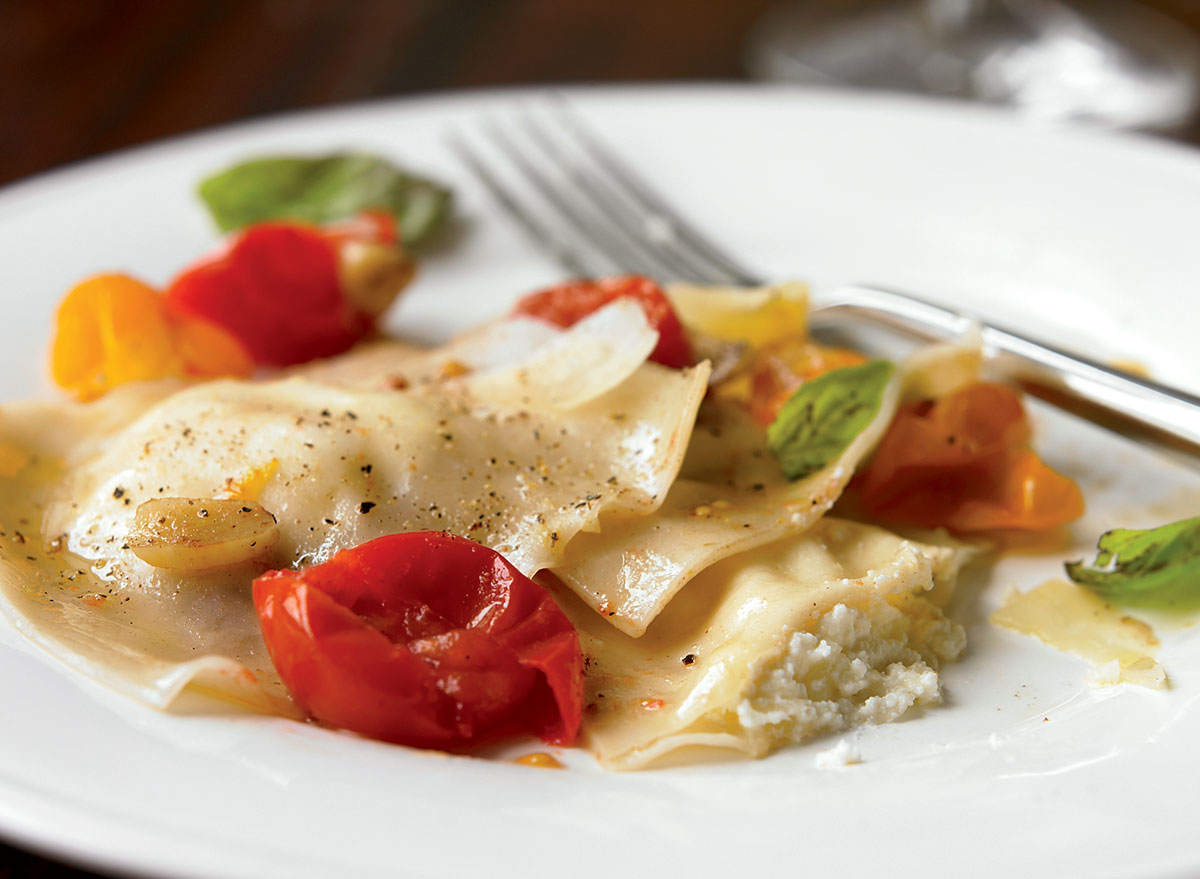 Say cheese X 3. This homemade ravioli is made with creamy ricotta, smoky mozzarella, and sharp Parmesan. Blistered cherry tomatoes make it a summer hit.
Get our recipe for Three-Cheese Ravioli with Tomatoes.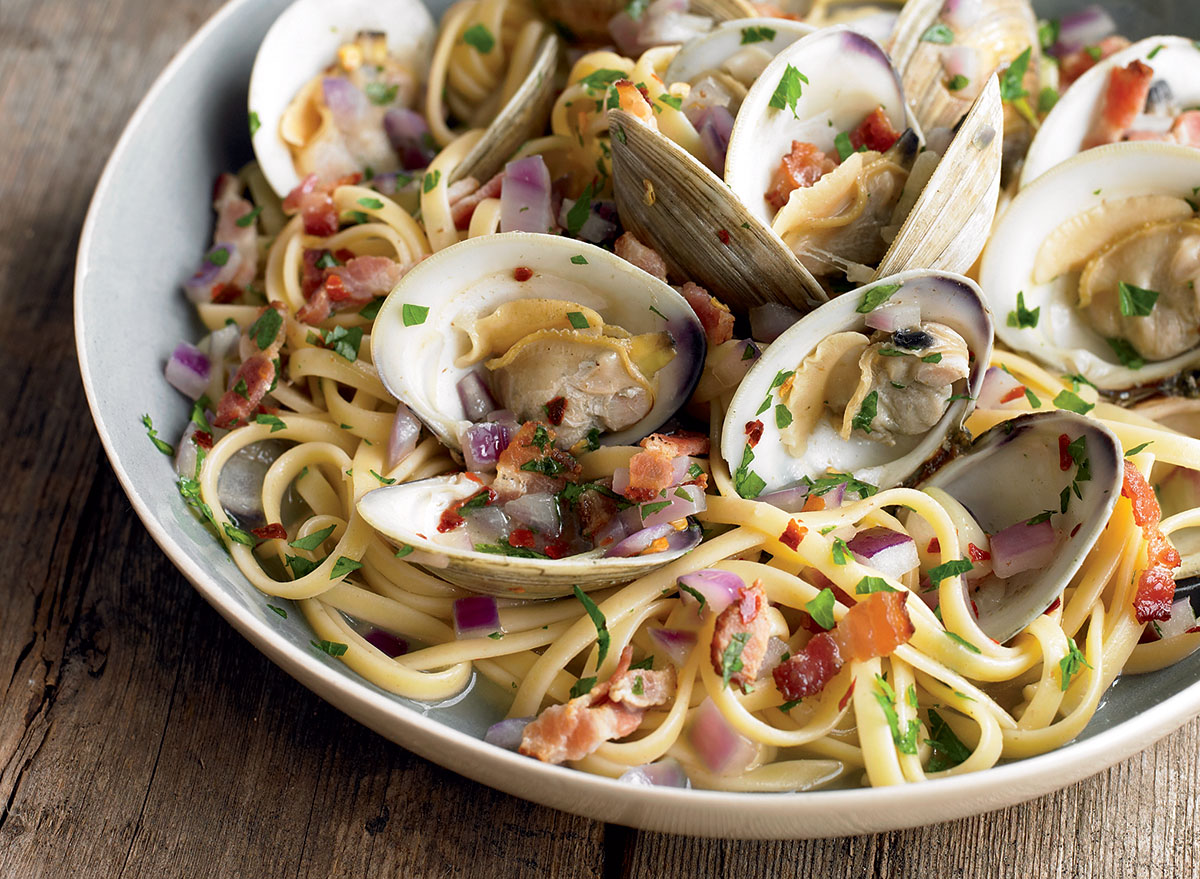 Save the heavier pasta dishes for the colder weather. This lightened-up linguine with red onions and parsley is perfect for summer. Seafood lovers will love the clam-to-pasta ratio in this recipe.
Get our recipe for Linguine with Clams. 
Pizza with Arugula, Cherry Tomatoes, and Prosciutto
Pizza from Italy's Amalfi Coast was the muse for this recipe. Thanks to the salty chew of the prosciutto, the zest of the cherry tomatoes, and the peppery notes from the arugula, you'll get the perfect bite from this Italian-inspired pie.
Get our recipe for Pizza with Arugula, Cherry Tomatoes, and Prosciutto. 
Pluck those zesty tomatoes and snip your basil. You can turn your summer garden bounty into a delicious Caprese pizza drizzled with reduced balsamic vinegar. No passport is required to enjoy this Italian-inspired dish, but do pair it with a limoncello spritz.
Get the recipe from Feasting at Home.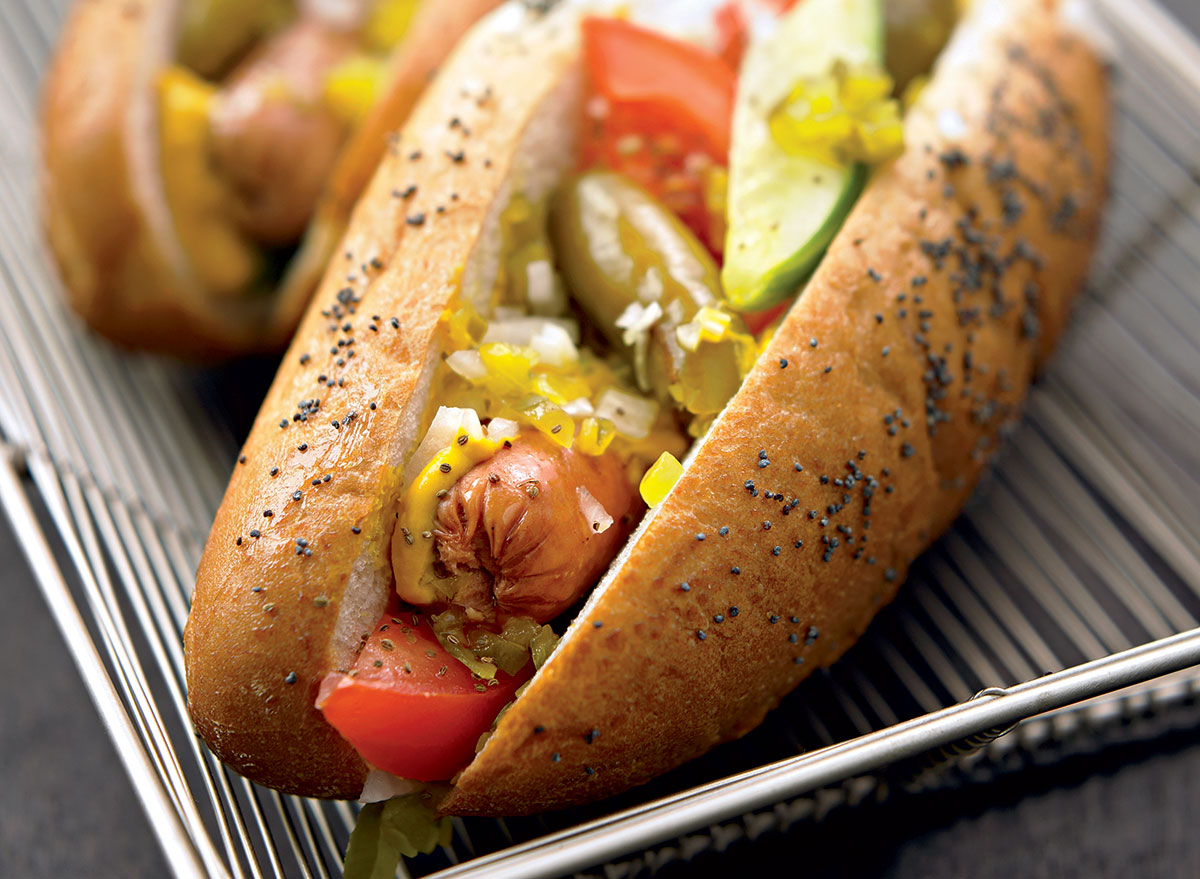 While we can't take you out to a ballgame in These Unprecedented Times, we do have a great hot dog recipe that will transport your taste buds to the ballpark—Wrigley Field, to be specific. This Chicago Dog is gussied up with all the toppings (minus ketchup, of course), including pickle spears, sport peppers, and diced onions, all tucked into a sesame seed bun.
Get our recipe for Chicago Dogs.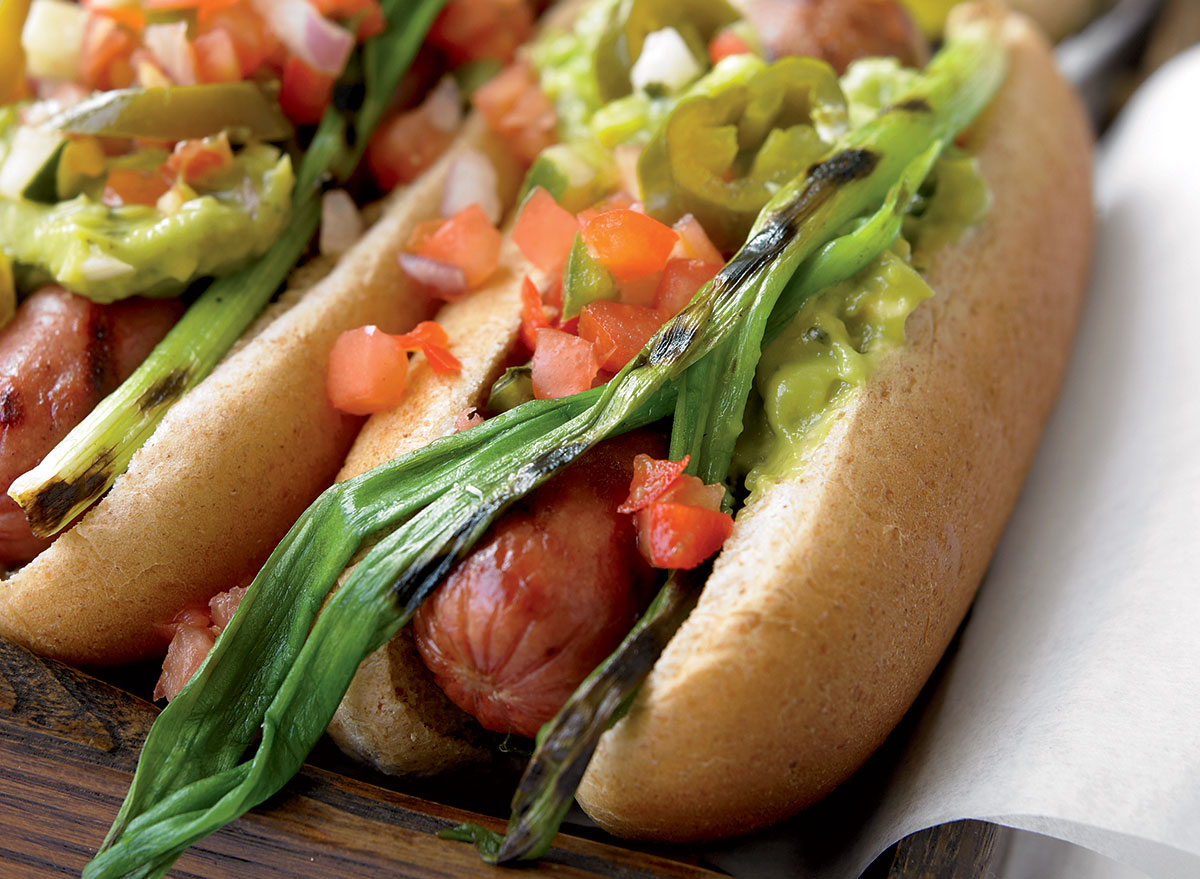 Skip the ketchup and mustard. Instead, give your dog a new look with guacamole, pico de gallo, and some pickled jalapeños.
Get our recipe for Mexican Hot Dogs.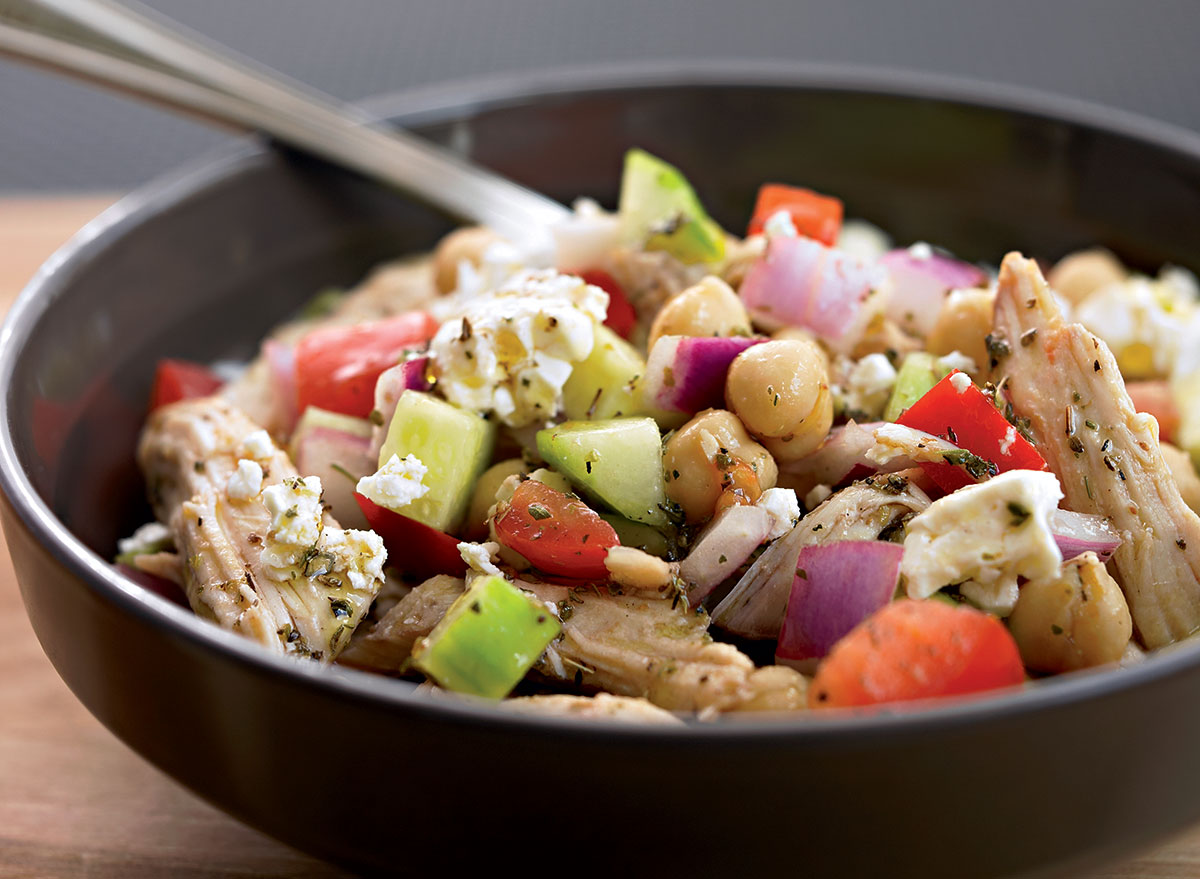 Crisp and cool, salads are a summertime staple. Go ahead and add this Greek salad with chicken and garbanzo beans to your weekly rotation. It's best to let it sit in the fridge for a half-hour before serving so it's as cool as the cucumbers that are tossed in it.
Get our recipe for Chicken Greek Salad.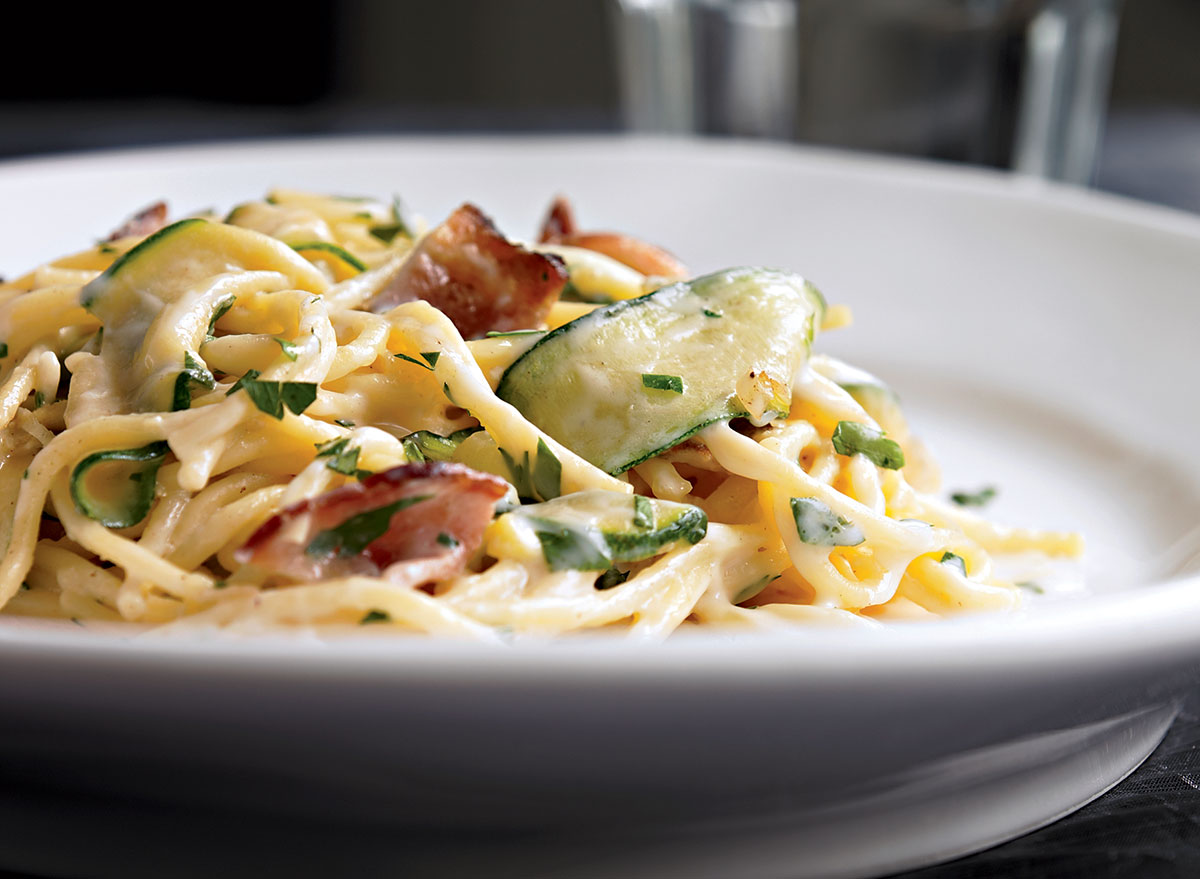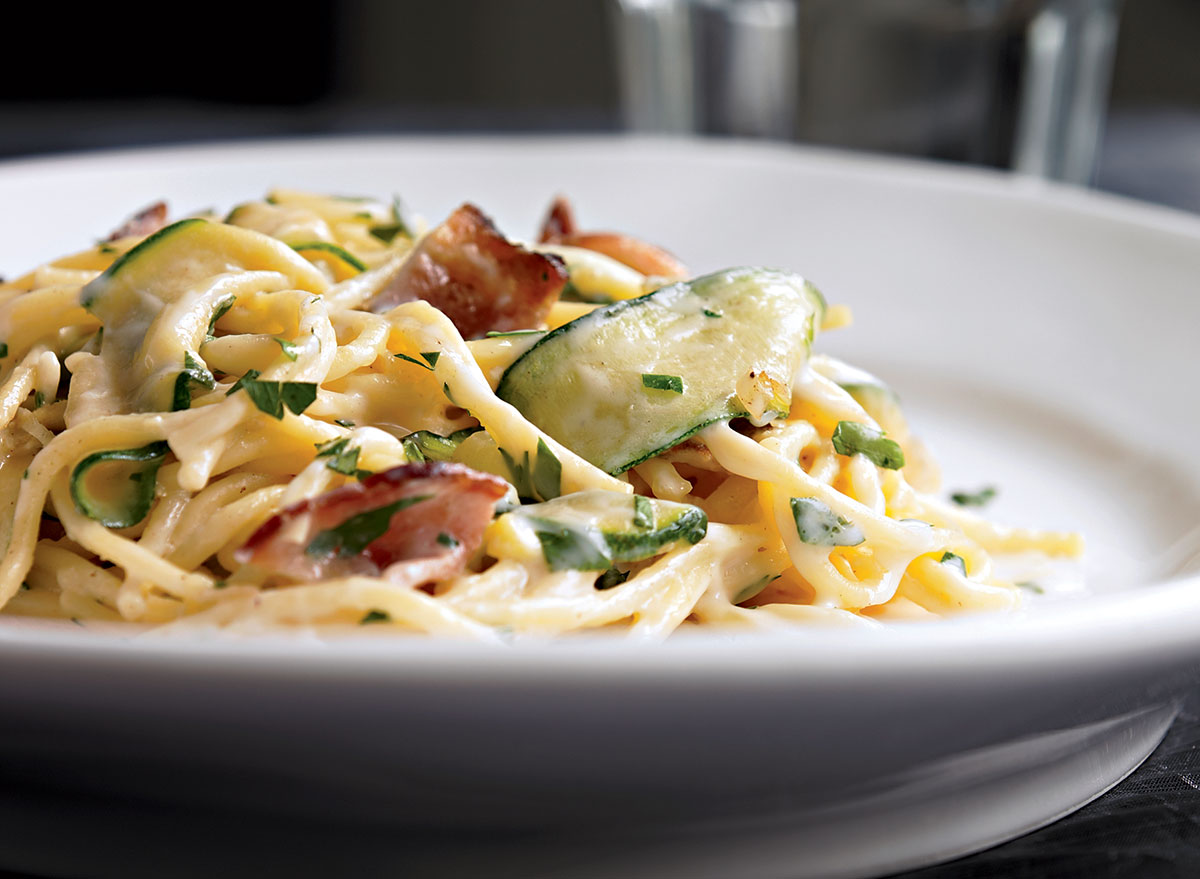 Carbonara is a classic type of comfort food. But for a summer-specific spin, sub out your noodles for ribbons of zucchini. The bacon can stay.
Get our recipe for Zucchini Carbonara.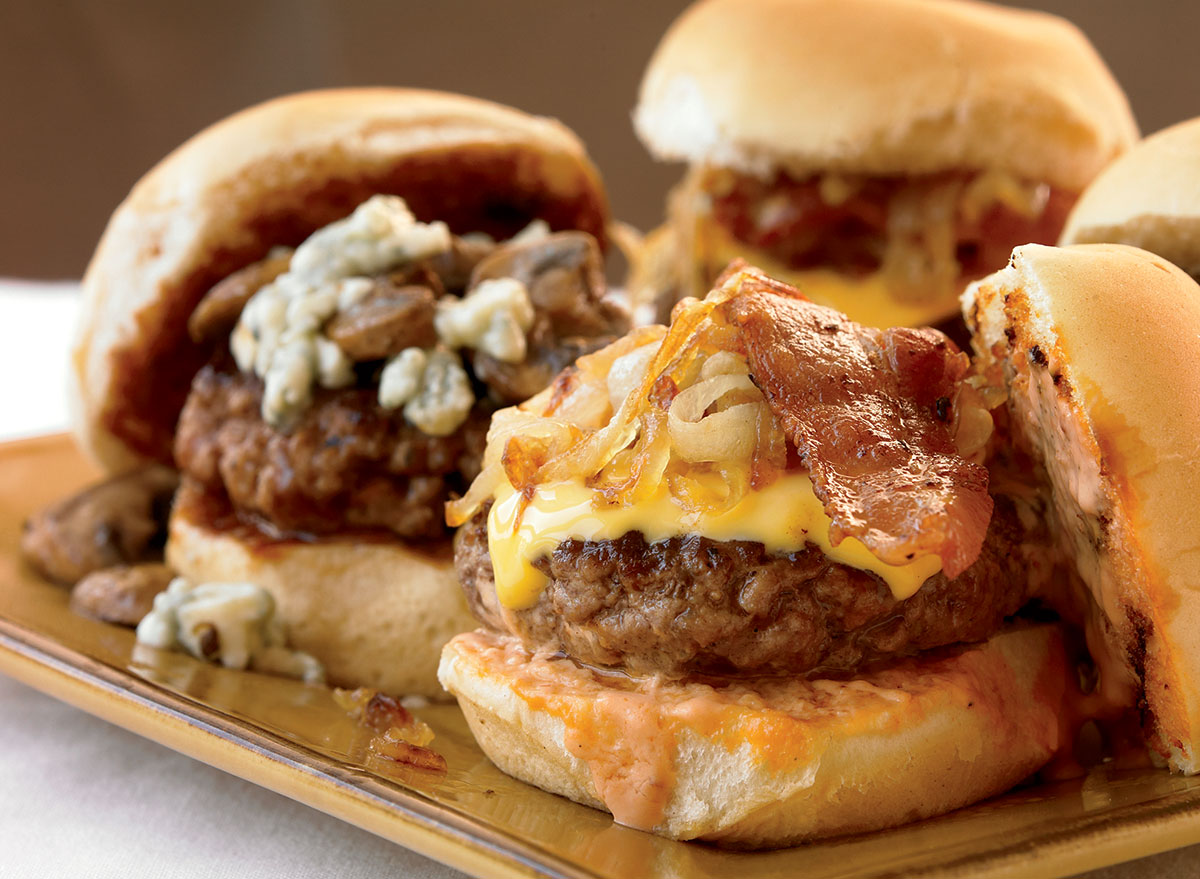 It's a choose-your-own-adventure with these sirloin baby burgers. Opt for mushrooms and blue cheese, or go with the chipotle bacon rendition. (But the correct answer is to try both.)
Get our recipe for Sliders, Two Ways.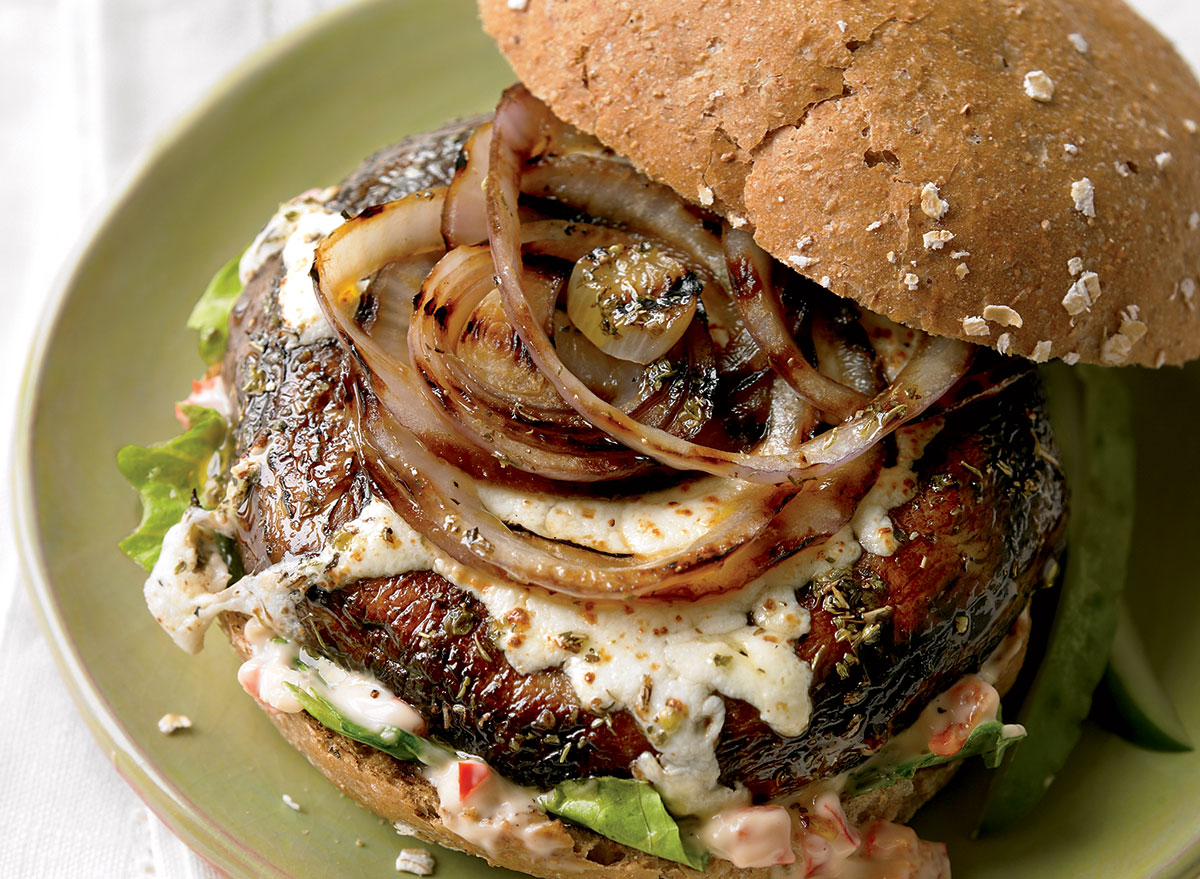 If you've already had your fair share of burgers and traditional veggie burgers this summer, give these mushroom melts a shot. Mozzarella is melted atop meaty portobello caps, and this meatless burger gets topped with mixed greens, onions, red peppers, and more.
Get our recipe for Mushroom Melts. 
Grilled Portobello Mushrooms
Another great mushroom-based entree, these meaty portobellos soak up a tangy balsamic marinade before hitting the grill.
Get the recipe from Well Plated. 
Mediterranean-inspired Baked Chicken with Tomatoes and Capers
With ingredients like tomatoes, olives, pine nuts, and capers, this light chicken dish is inspired by the Mediterranean and is deserving of a spot in your summer dinner rotation. The basil adds a garden-fresh garnish.
Get our recipe for Mediterranean-inspired Baked Chicken with Tomatoes and Capers.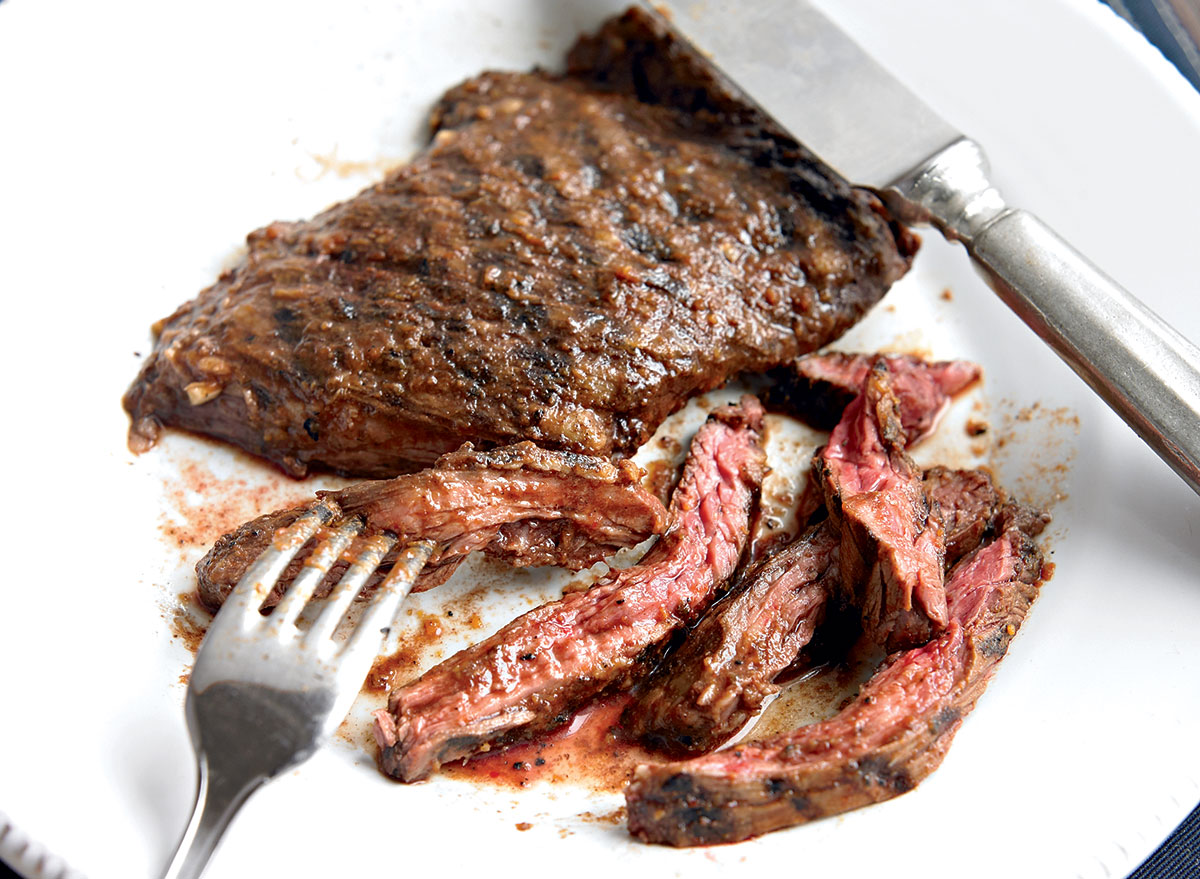 Bloody Marys: They're not just for brunch. The tomato-based cocktail makes a fantastic sweet and spicy marinade for steak. Fire up the grill and say cheers to these skirt steaks.
Get our recipe for a Bloody Mary Skirt Steak. 
Smoky Ribs with Peach BBQ Sauce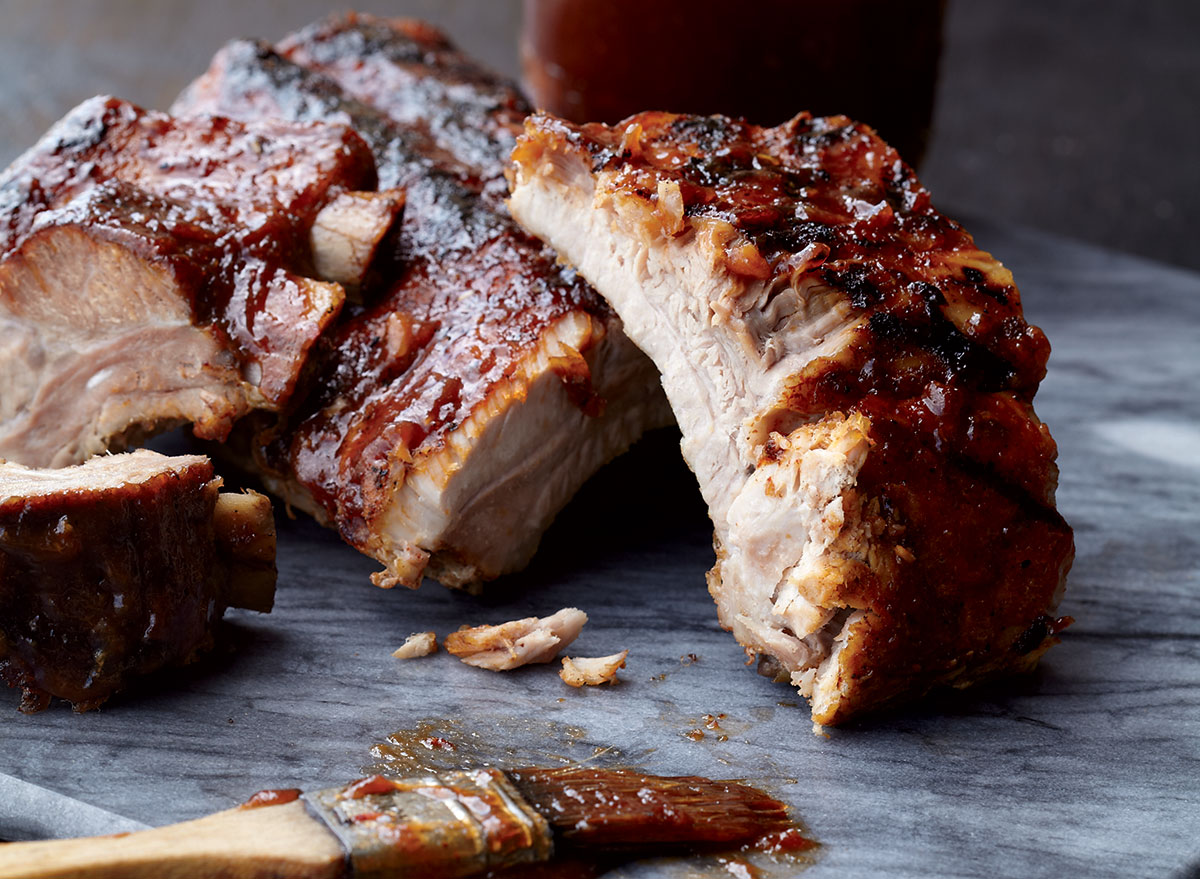 Peaches and a little bit of bourbon are the secrets that make this sauce. Baby Back ribs are rubbed with chili powder and brown sugar, and the bourbon-peach barbecue sauce gives it a nice caramelized glaze.
Get our recipe for Smoky Ribs with Peach BBQ Sauce. 
Desserts: Apple Pie with Crunch Topping
We eat pie on the Fourth of July. Then again at Thanksgiving. But it's bidding for some attention in the interim. Instead of a criss-cross crust on top, this apple pie gets a crunchy topping made with oats, chopped almonds, and brown sugar.
Get our recipe for Apple Pie with Crunch Topping.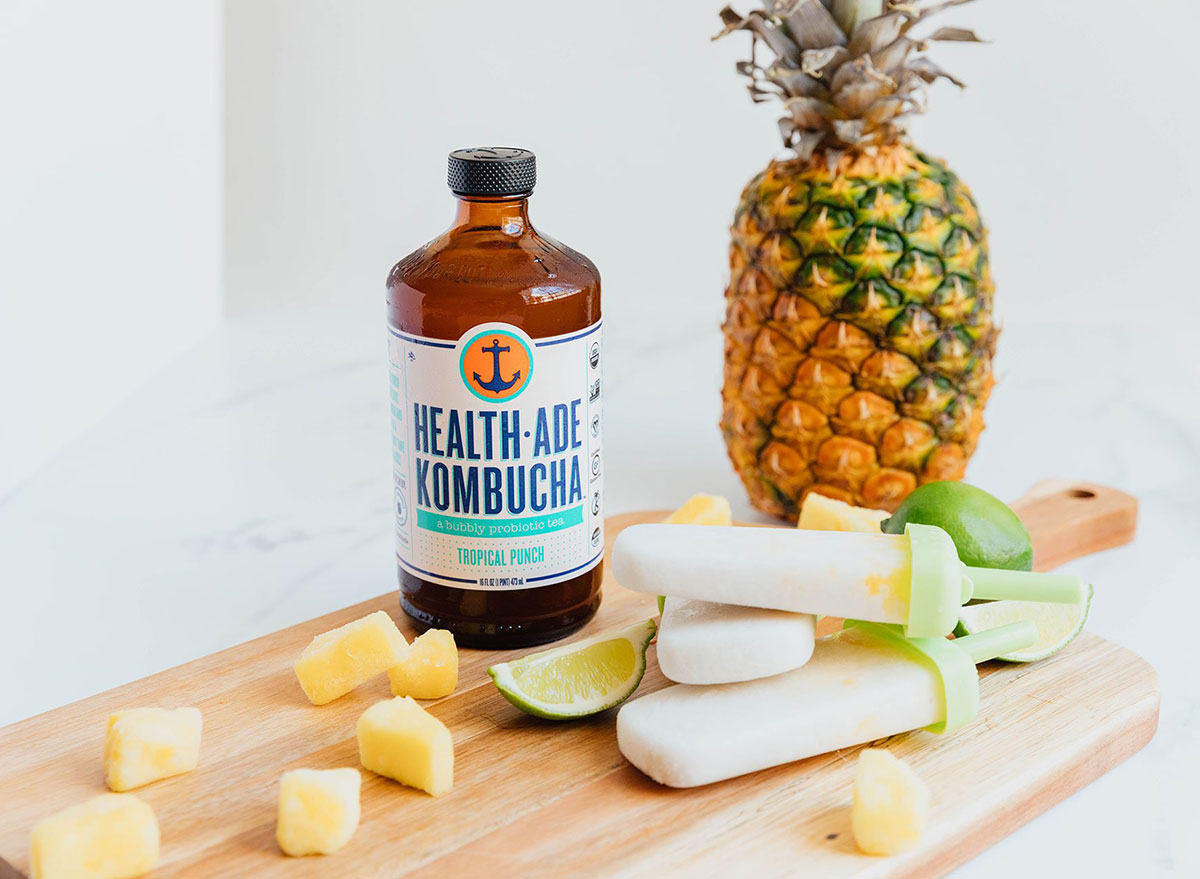 Popsicles and pool days are a power couple. You'll use a can of coconut milk and some fresh or frozen pineapple to make this quintessential summertime treat. But there's a surprise ingredient in these non-alcoholic piña colada pops. Bet you didn't expect them to be spiked with kombucha!
Get our recipe for Piña Colada Popsicles. 
Grilled Pineapple Sundae with Rum Sauce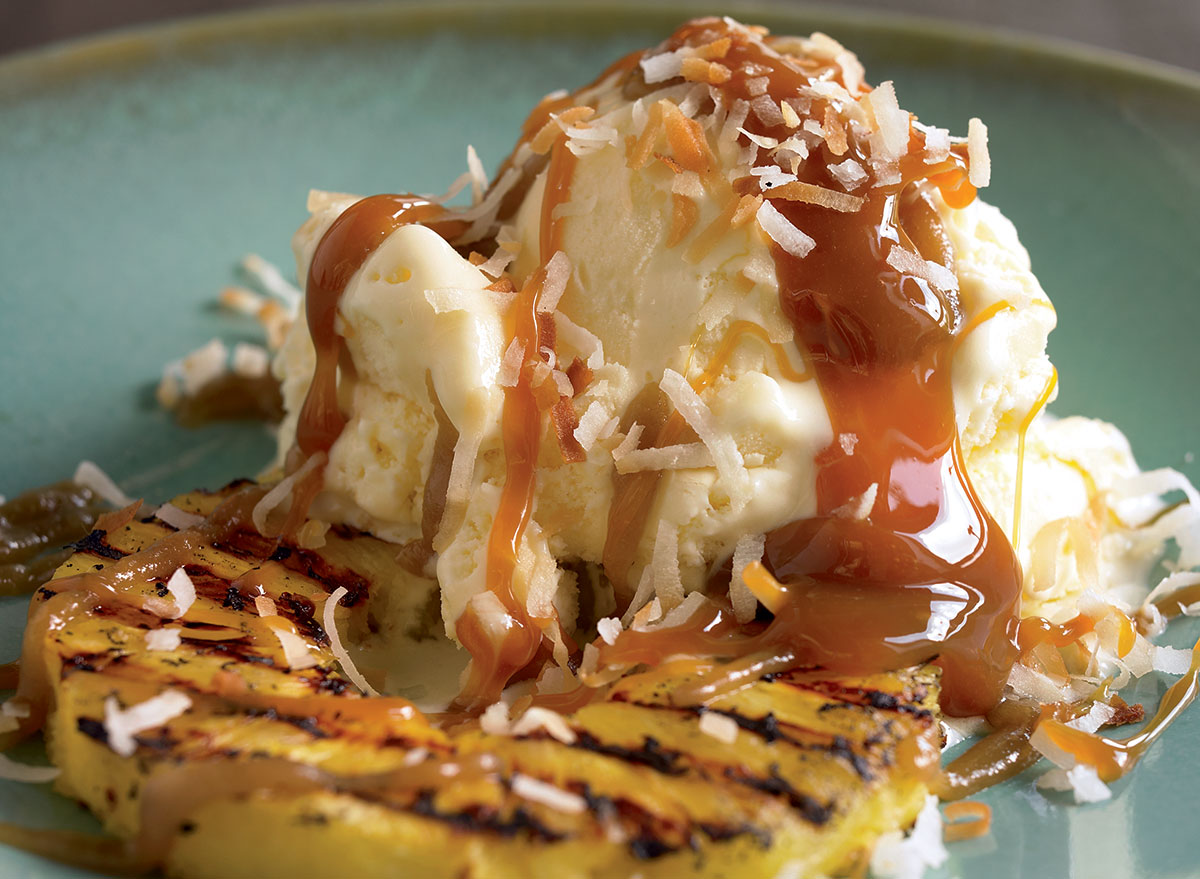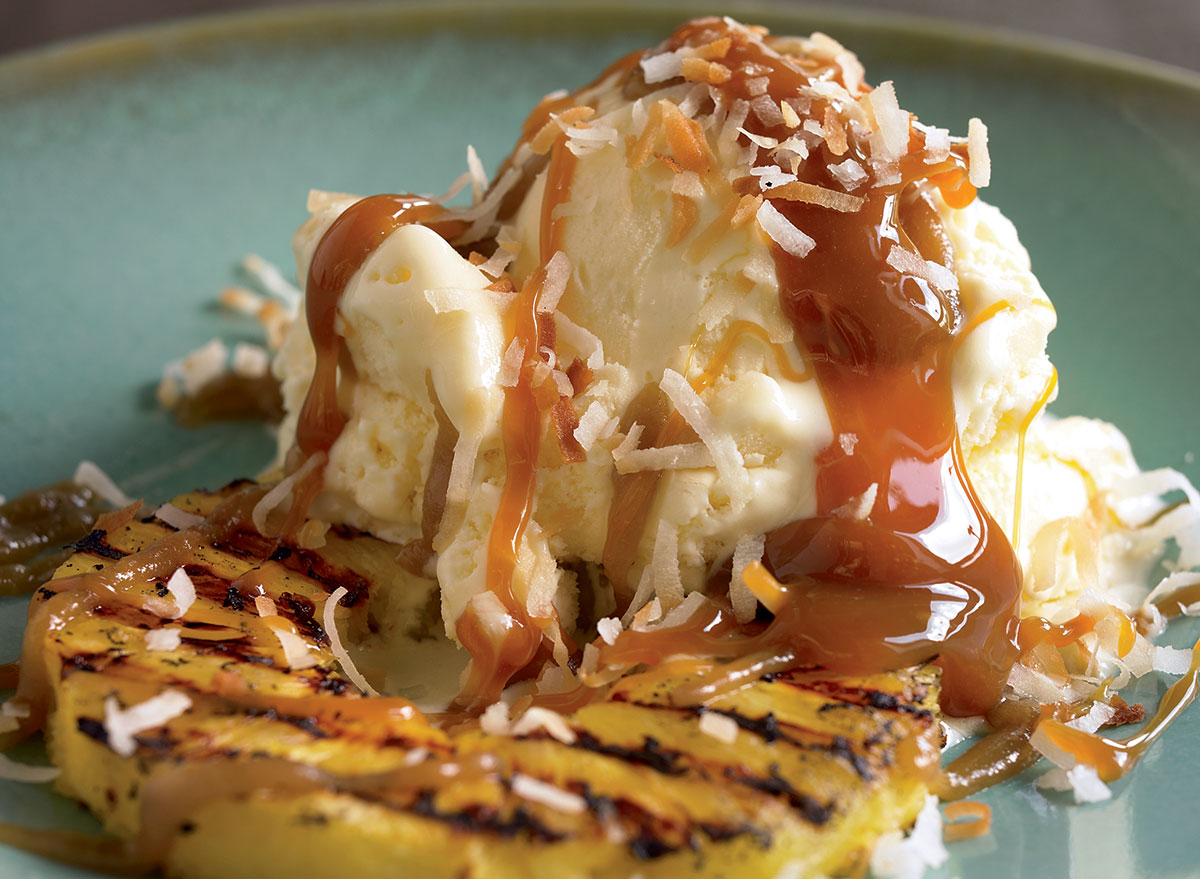 Consider this recipe a banana split and piña colada mashup. Throw some pineapple on the grill (the heat intensifies its sweetness and acidity). Then, top the fruit with ice cream, toasted coconut, and a homemade rum sauce.
Get our recipe for a Grilled Pineapple Sundae with Rum Sauce.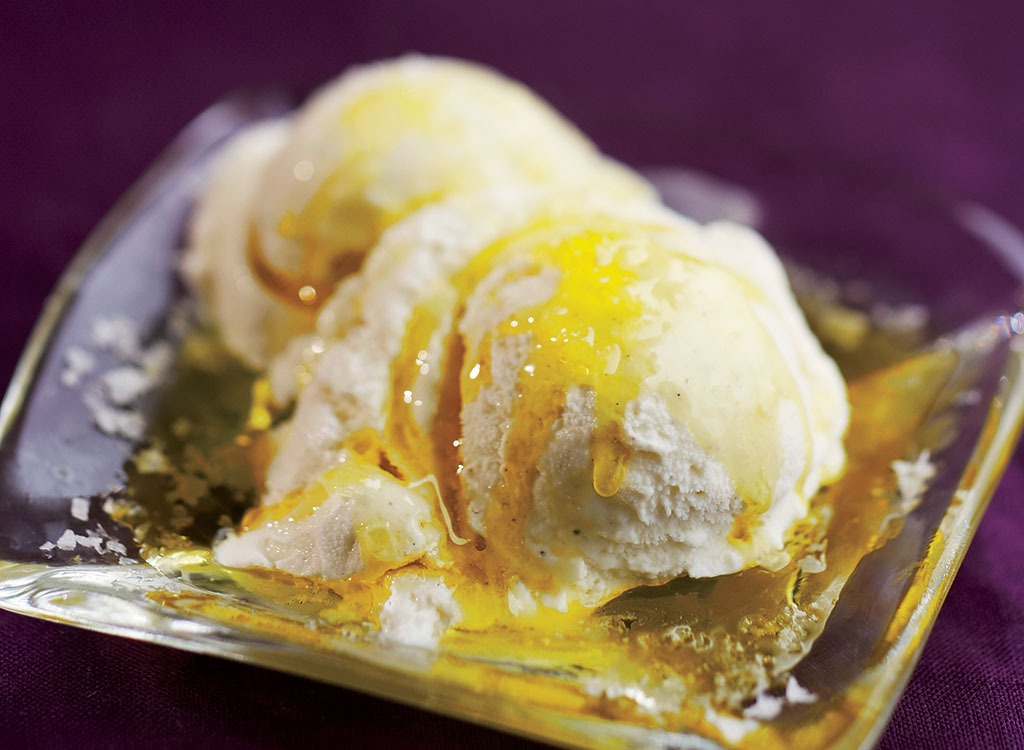 Surely you've had plenty of sweet toppings on your ice cream before, from caramel to hot fudge to sprinkles. But have you ever indulged in a savory scoop of vanilla ice cream? Extra-virgin olive oil and flaky sea salt will make you a believer.
Get our recipe for Olive Oil Ice Cream. 
Strawberry Shortcake with Balsamic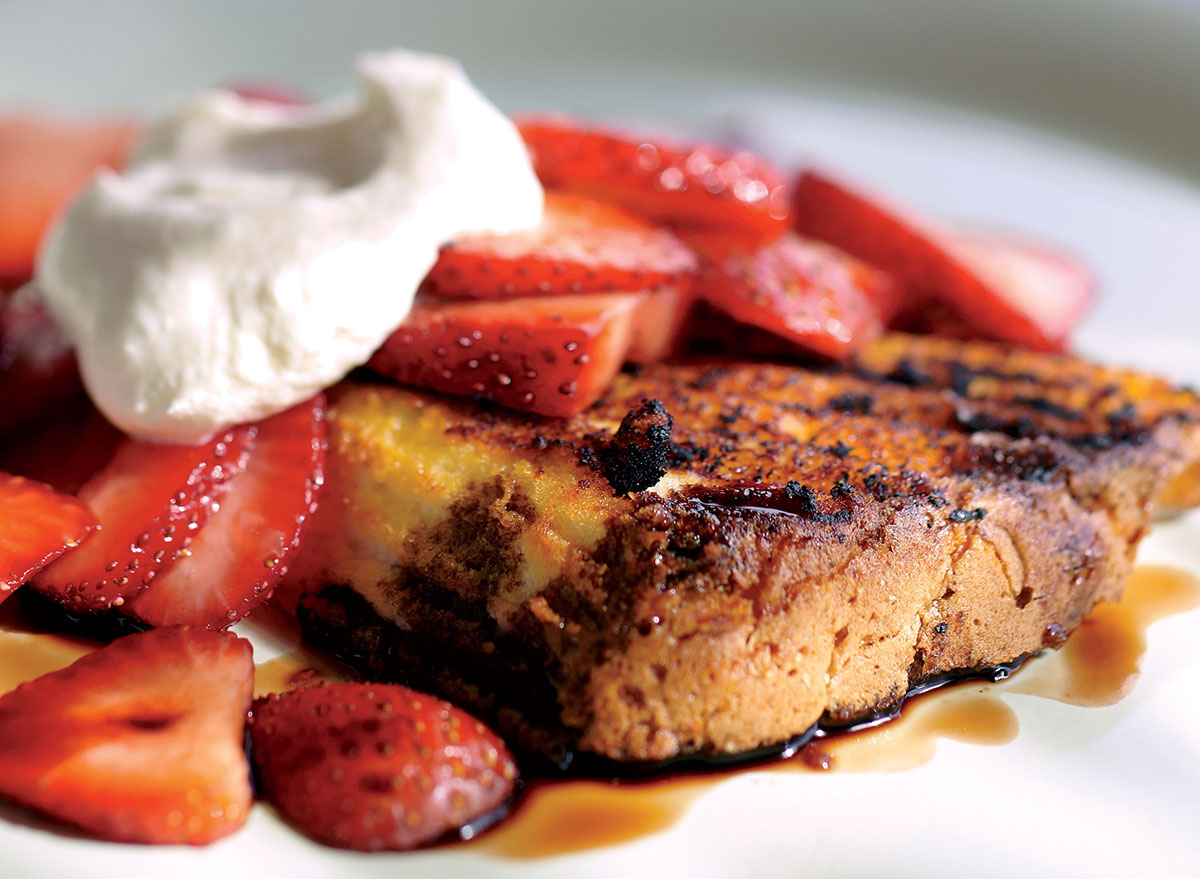 Save room on your grill for dessert! Angel food cake gets a smoky and caramelized char from the grill before it's topped with strawberries that have been soaked in balsamic vinegar and seasoned with black pepper. This recipe gives a classic dessert the ultimate makeover.
Get our recipe for Strawberry Shortcake with Balsamic.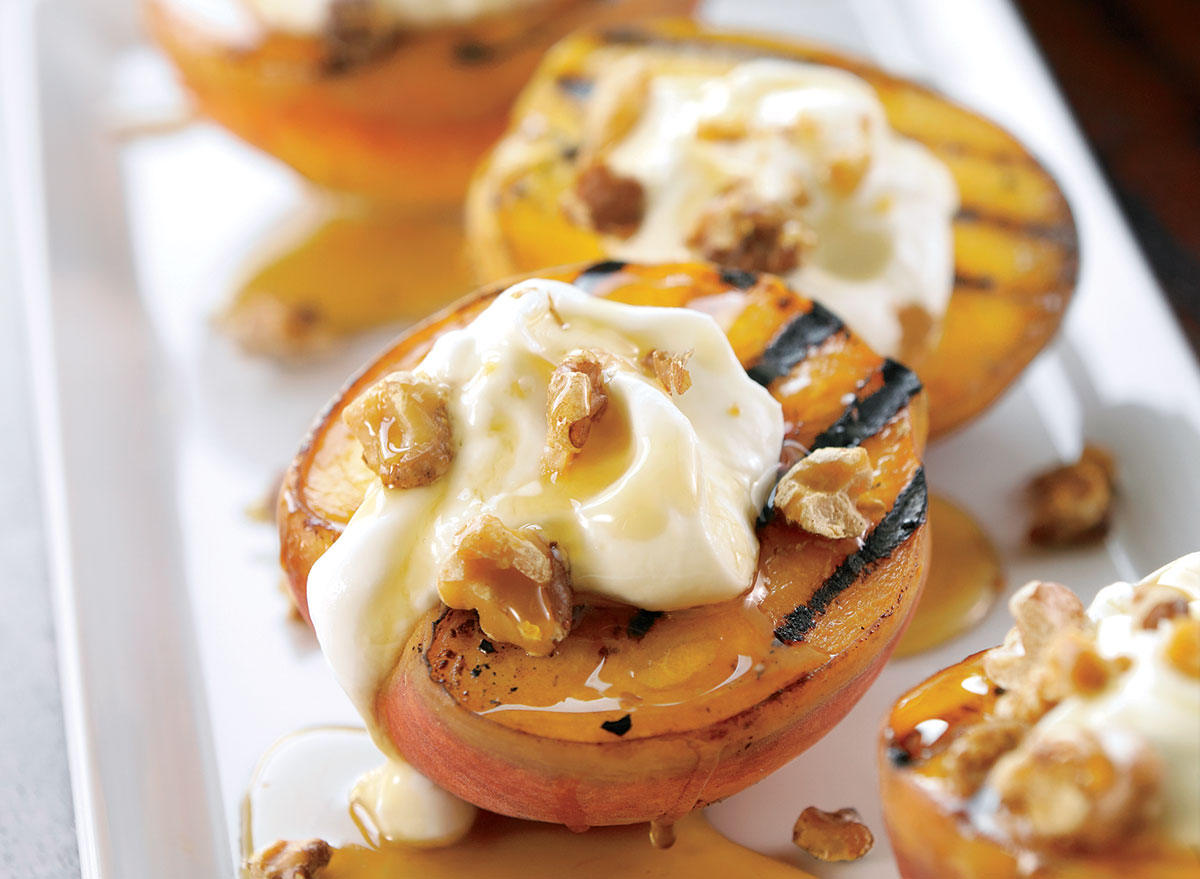 Summer is all about simplicity, and sometimes a juicy piece of fruit is the easiest (and tastiest) way to satiate your sweet tooth. You can use either apricots or peaches for this recipe. Grill your fruit and then unleash some Greek-style yogurt, toasted walnuts, and maple syrup on it.
Get our recipe for Grilled Apricots.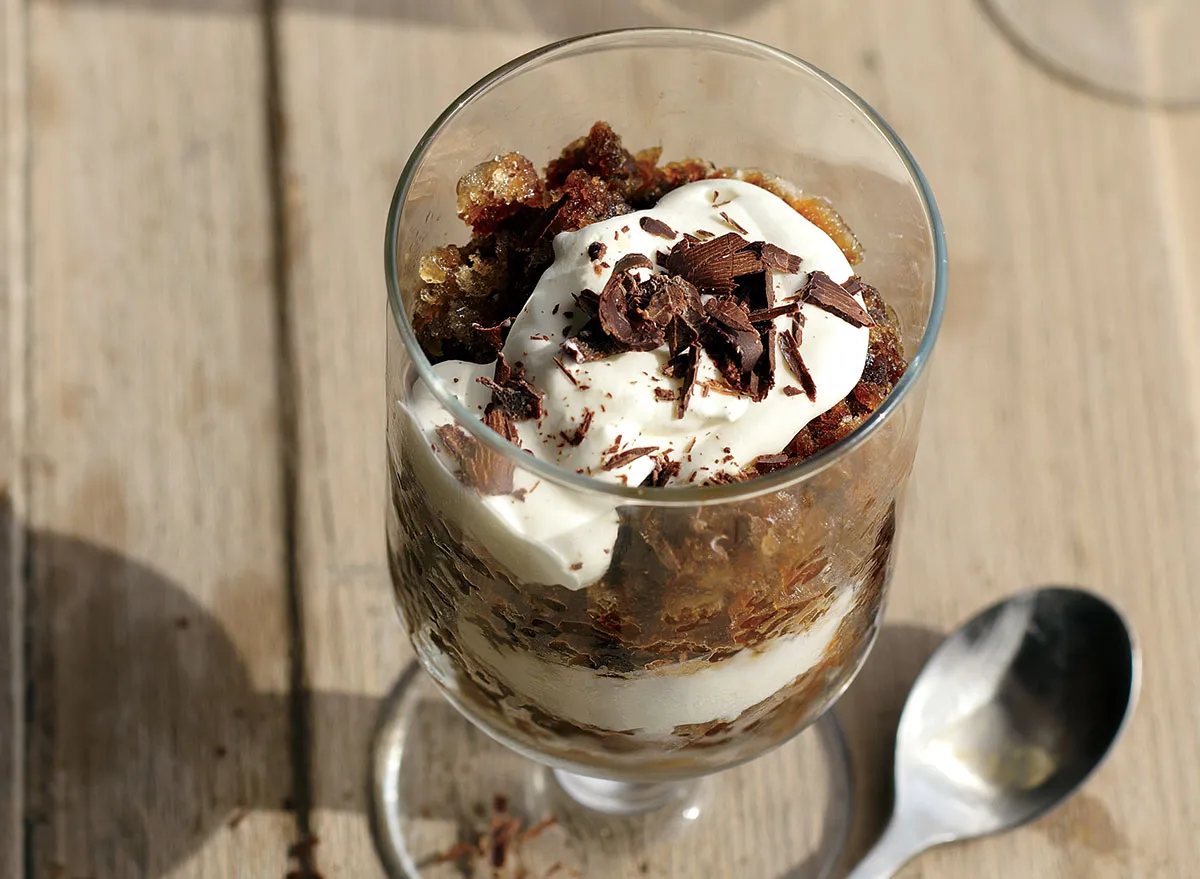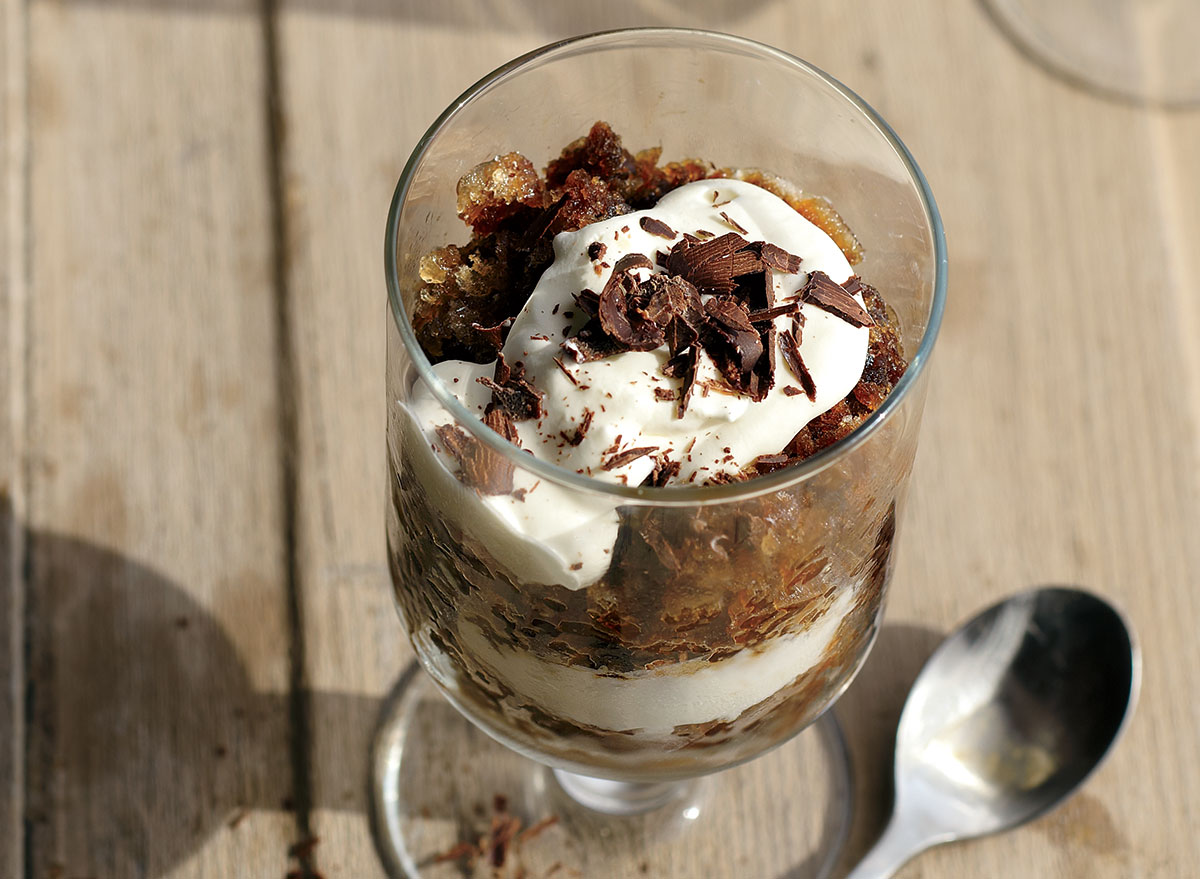 Homemade ice cream is a lot of work, especially when it comes to churning. A granita, on the other hand? It's an easy frozen treat you can perfect with espresso, whipped topping, and chocolate shavings.
Get our recipe for an Espresso Granita.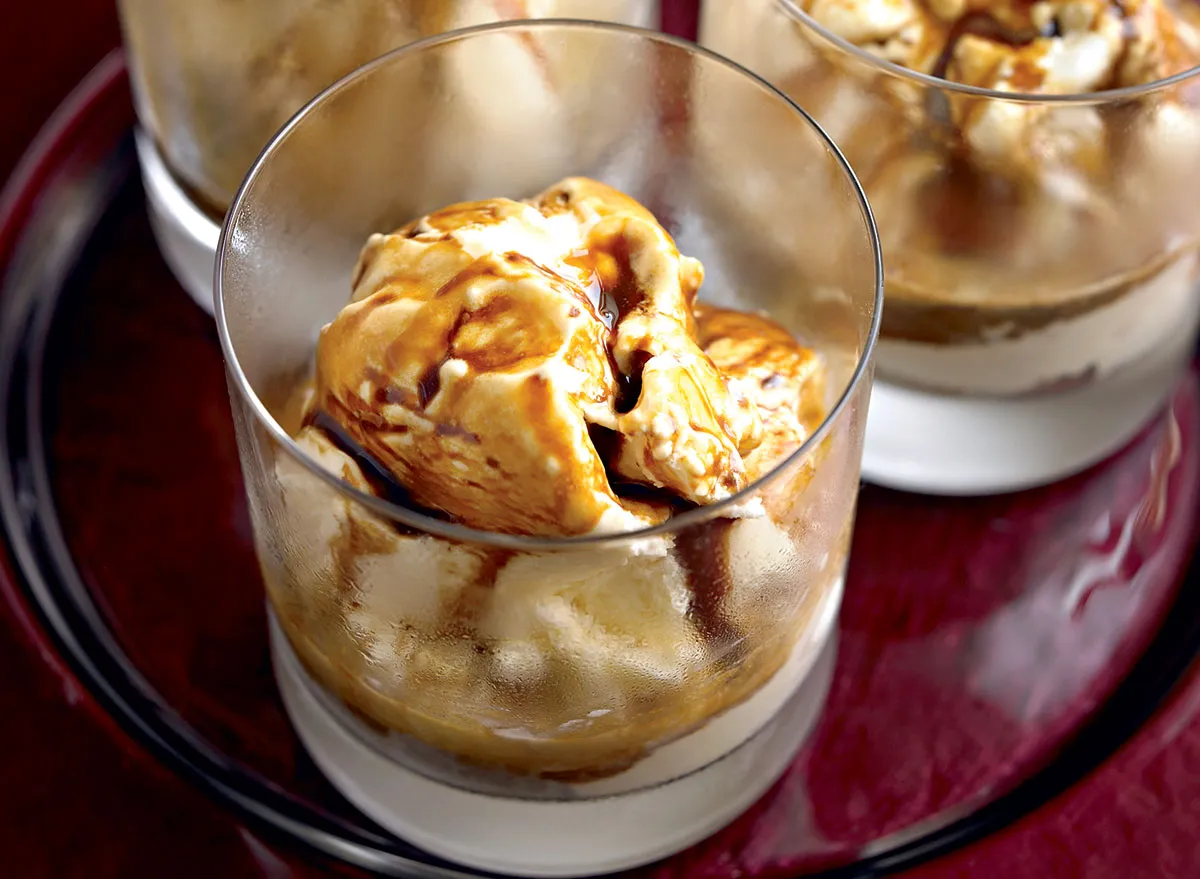 Espresso and ice cream are both great options for an after-dinner treat. But why not combine them for a creamy coffee treat? This two-step affogato recipe does just that.
Get our recipe for Affogato. 
The secret to a gourmet banana split? Grilling your bananas, a process that turns them into delicious caramelized treats. The ice cream, chocolate sauce, and salted peanuts are perfect additions to this remade summer classic.
Get our recipe for a Grilled Banana Split.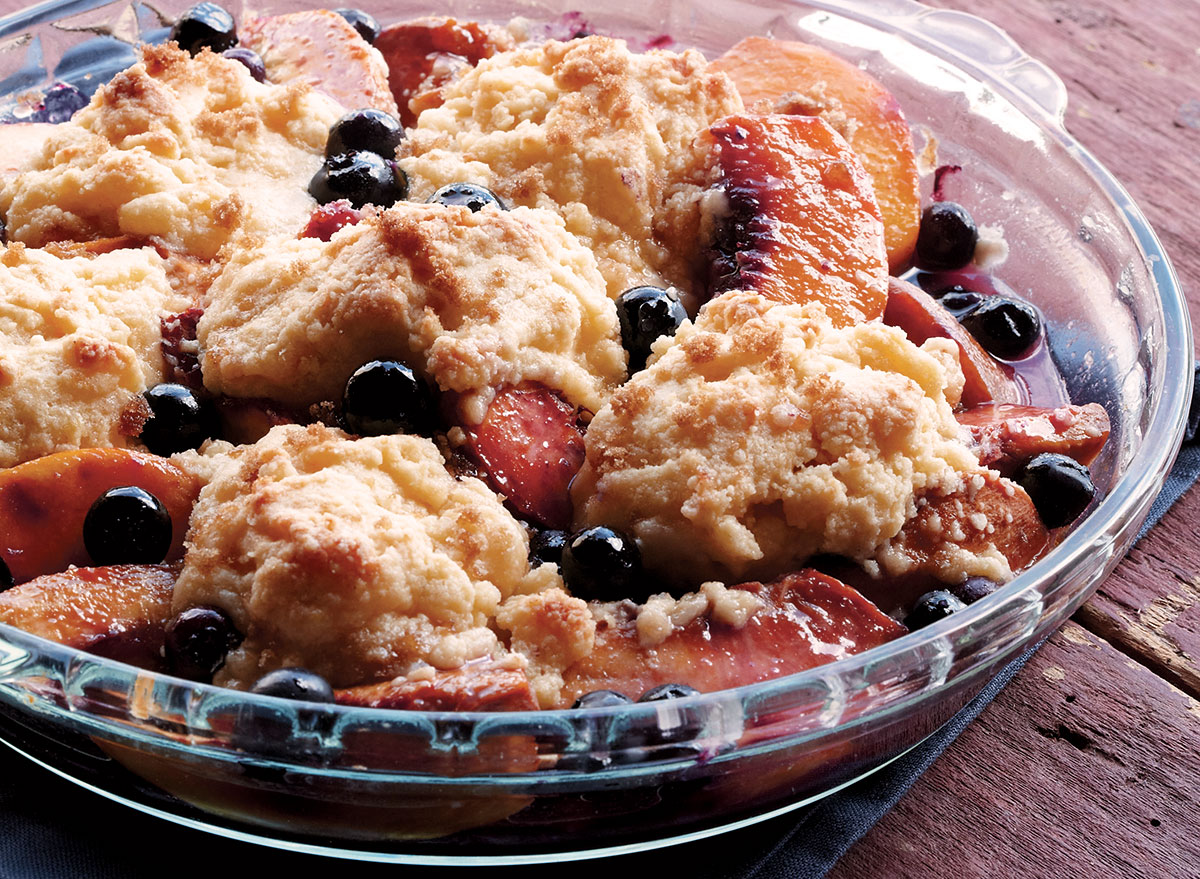 Blueberries and peaches share the spotlight in this cobbler that celebrates summer. The baked fruit is topped with tender biscuits.
Get our recipe for Blueberry Peach Cobbler.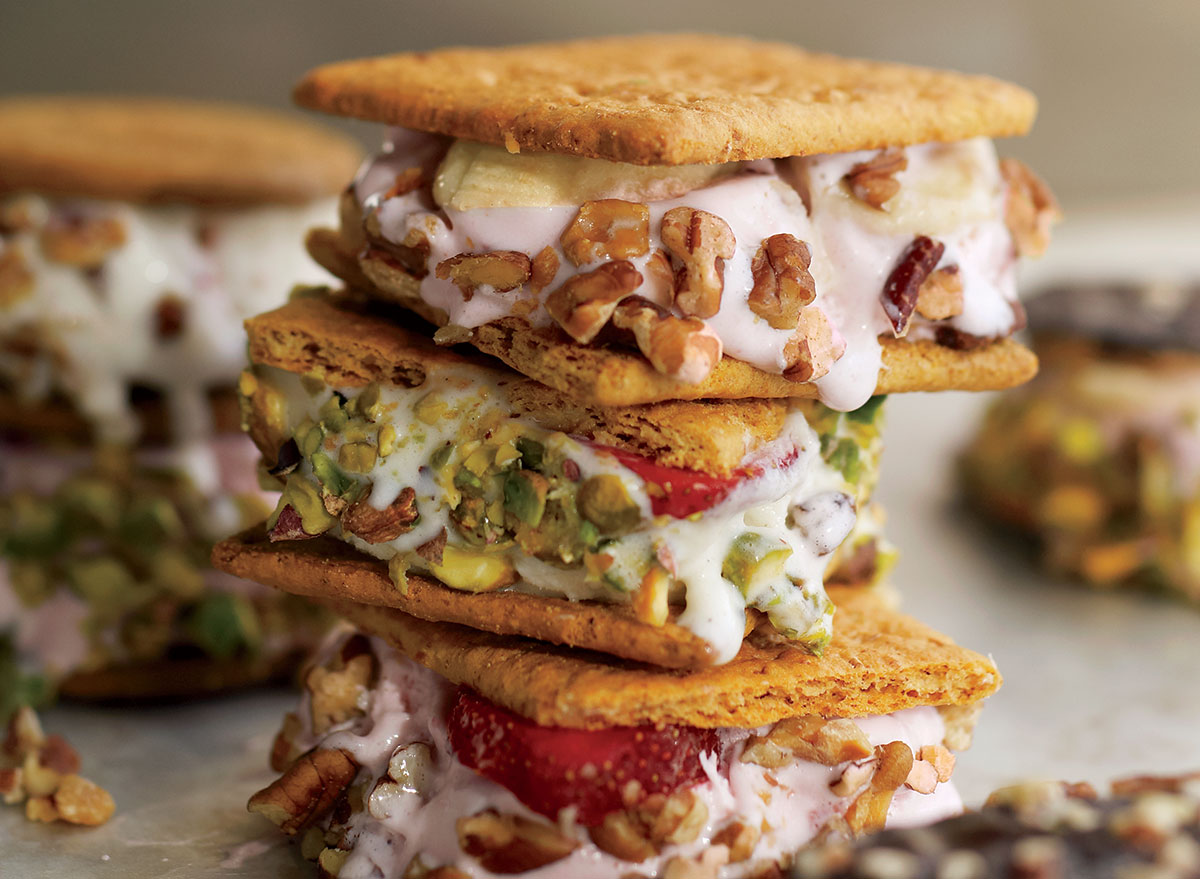 These aren't your average grocery store ice cream sandwiches! Instead, you'll level them up by using graham crackers for the sandwich and then stuffing them with ice cream and fruit and rolling them in crushed nuts. For the grand finale, drizzle with a dark chocolate sauce.6254a4d1642c605c54bf1cab17d50f1e
Get our recipe for Ice Cream Sandwiches. 
Grilled Fruit Kebabs with Yogurt and Honey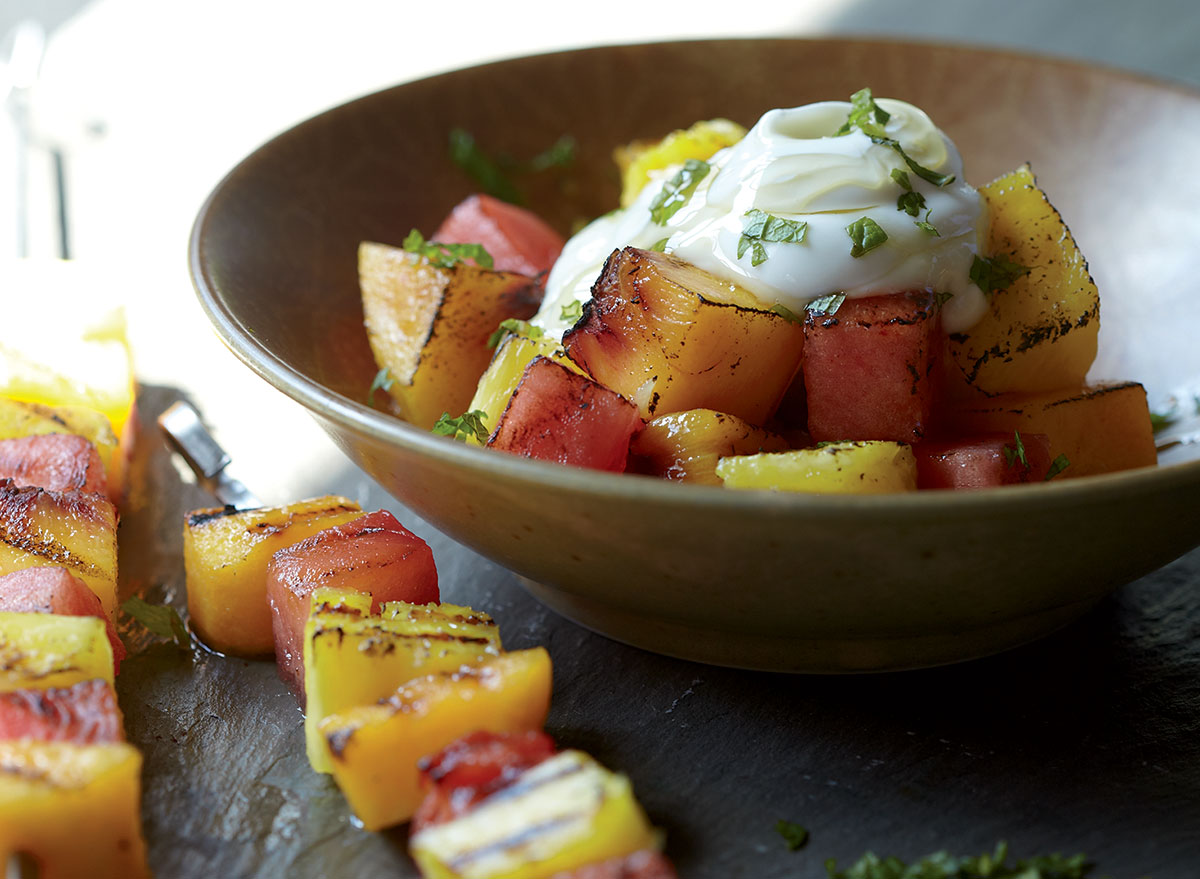 Savory and sweet flavors mingle in this summer dessert that puts a fruit salad on a stick. Peaches, pineapple, and watermelon pieces are thread on skewers, grilled, and then drizzled with yogurt and honey and sprinkled with mint.
Get our recipe for Grilled Fruit Kebabs with Yogurt and Honey. 
Individual Key Lime Cheesecakes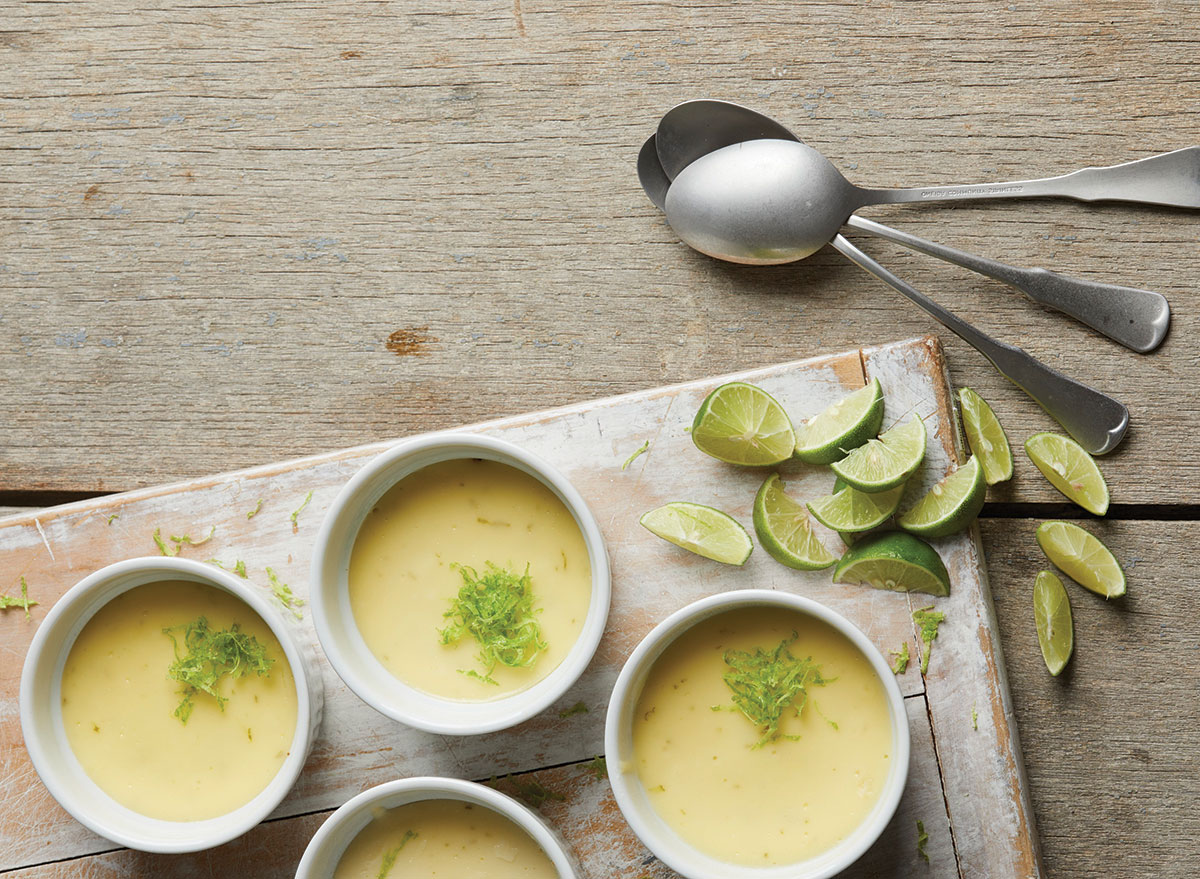 Cue the Jimmy Buffet soundtrack. These zesty key lime cheesecake cups are a case study in summer desserts. Instead of making a big ol' pie, everyone gets an individual cheesecake, complete with a crust made from rolled oats and pecans.
Get our recipe for Individual Key Lime Cheesecakes.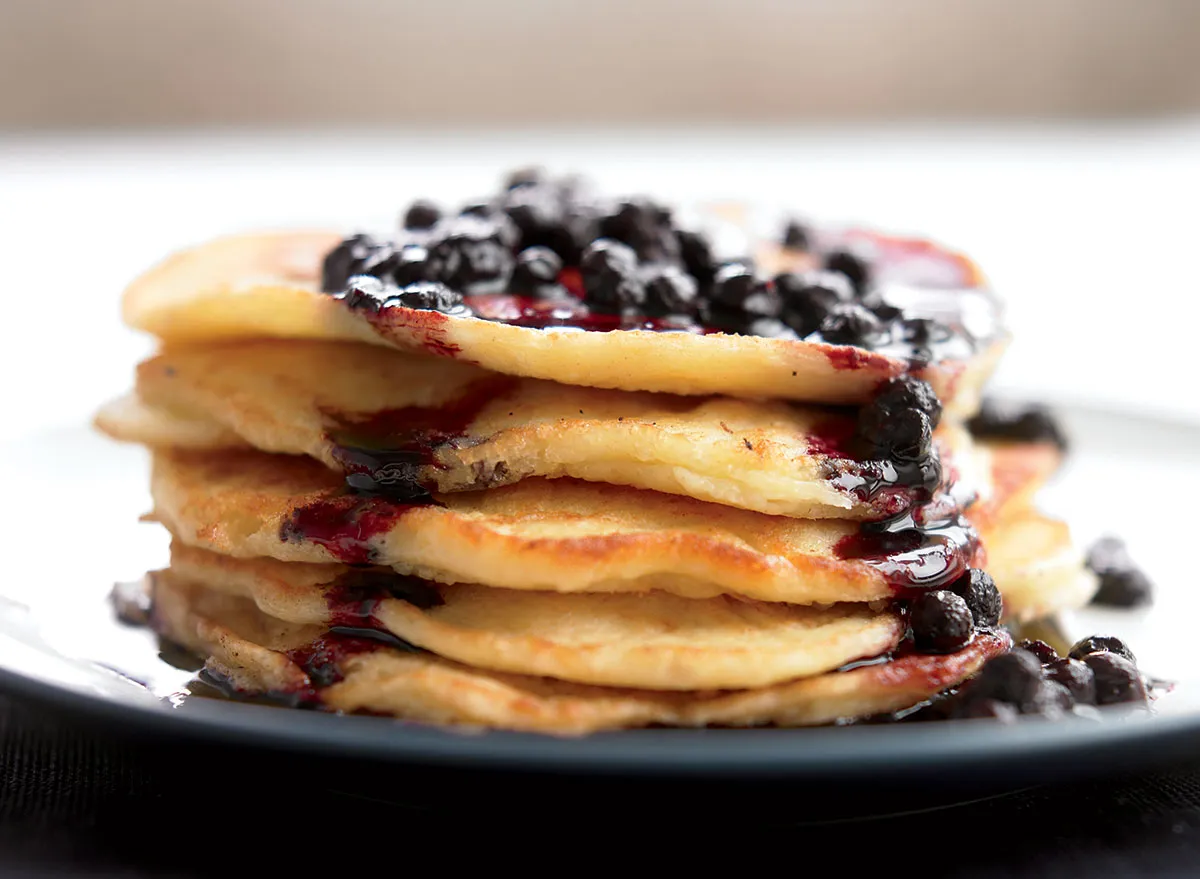 Light and fluffy, pancakes are a weekend indulgence. The blueberry compote atop these pancakes makes them just right for summer Saturdays… or nights when your sweet tooth is calling!
Get our recipe for Blueberry Pancakes.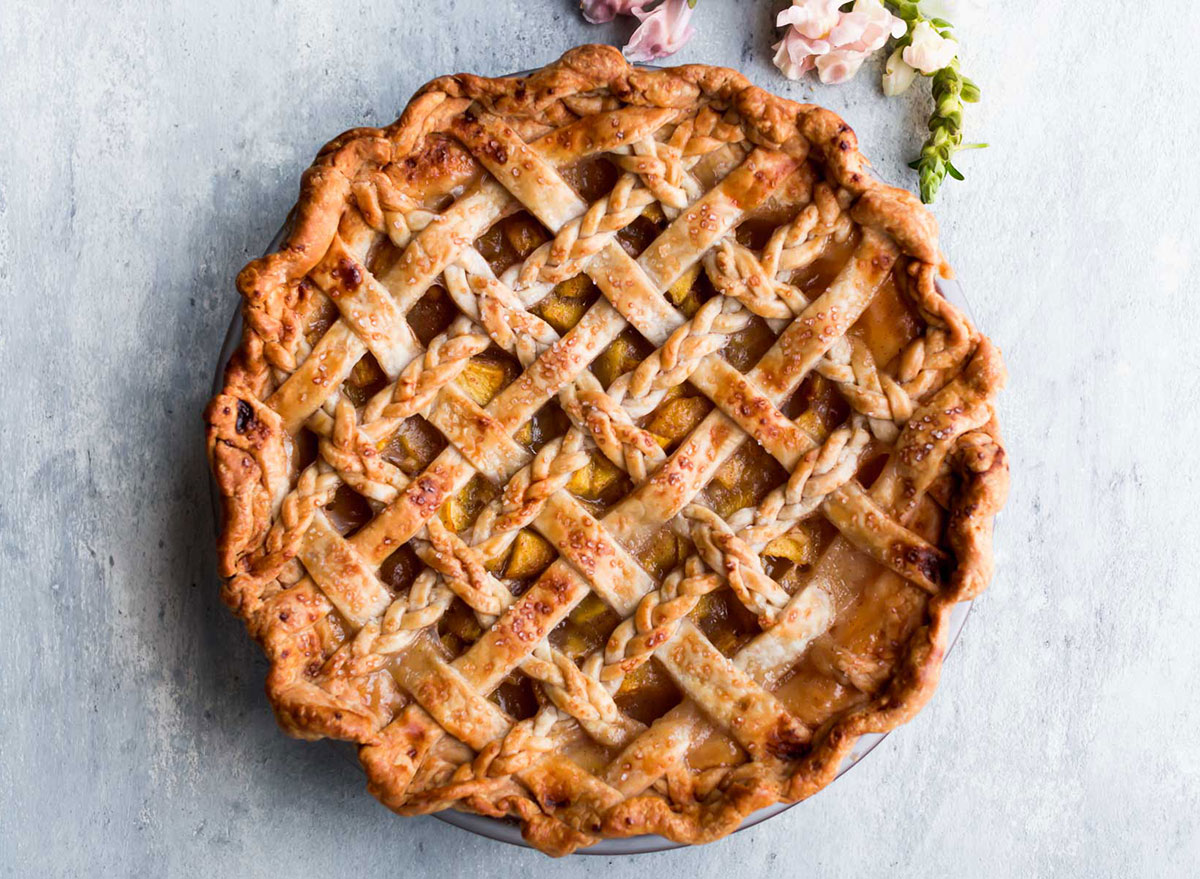 This buttery pie recipe that incorporates your summer peach bounty will convince you that ginger is the ingredient your peach pies have been missing. With big chunks of peaches, cinnamon spice, and a scoop of vanilla ice cream, this pie is how you end summer on a high note.
Get the recipe from Sally's Baking Addiction. 
The pandemic has turned many people into expert bread bakers. Flex your new talent and use up some zucchini by making loaves of healthy zucchini bread, which is a versatile enough dish to serve at breakfast, lunch, or dinner.
Get the recipe from Cookie and Kate.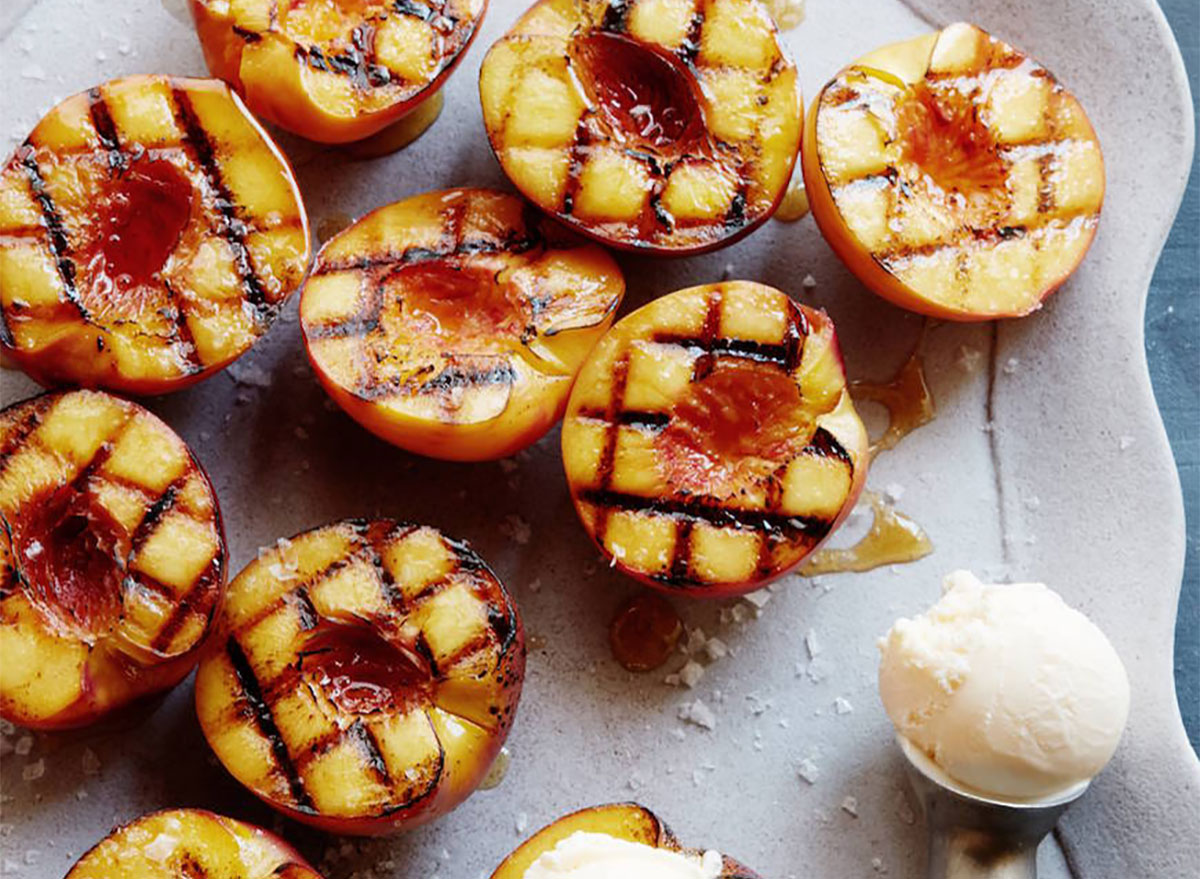 When you remove the pit, grilled peaches make for the perfect ice cream bowl. (Mother nature just gets us.) For the finishing touch, this dessert gets a drizzle of honey and a pinch of sea salt.
Get the recipe from What's Gaby Cooking. 
With these recipes in mind, the forecast for the rest of your summer is a delicious one. And when you're whipping up these summer foods, make sure you steer clear of these 100 Unhealthiest Foods on the Planet.