Side Effects COVID Has Had on Your Diet, According to Data
You might be healthier and more adventurous, in spite of everything.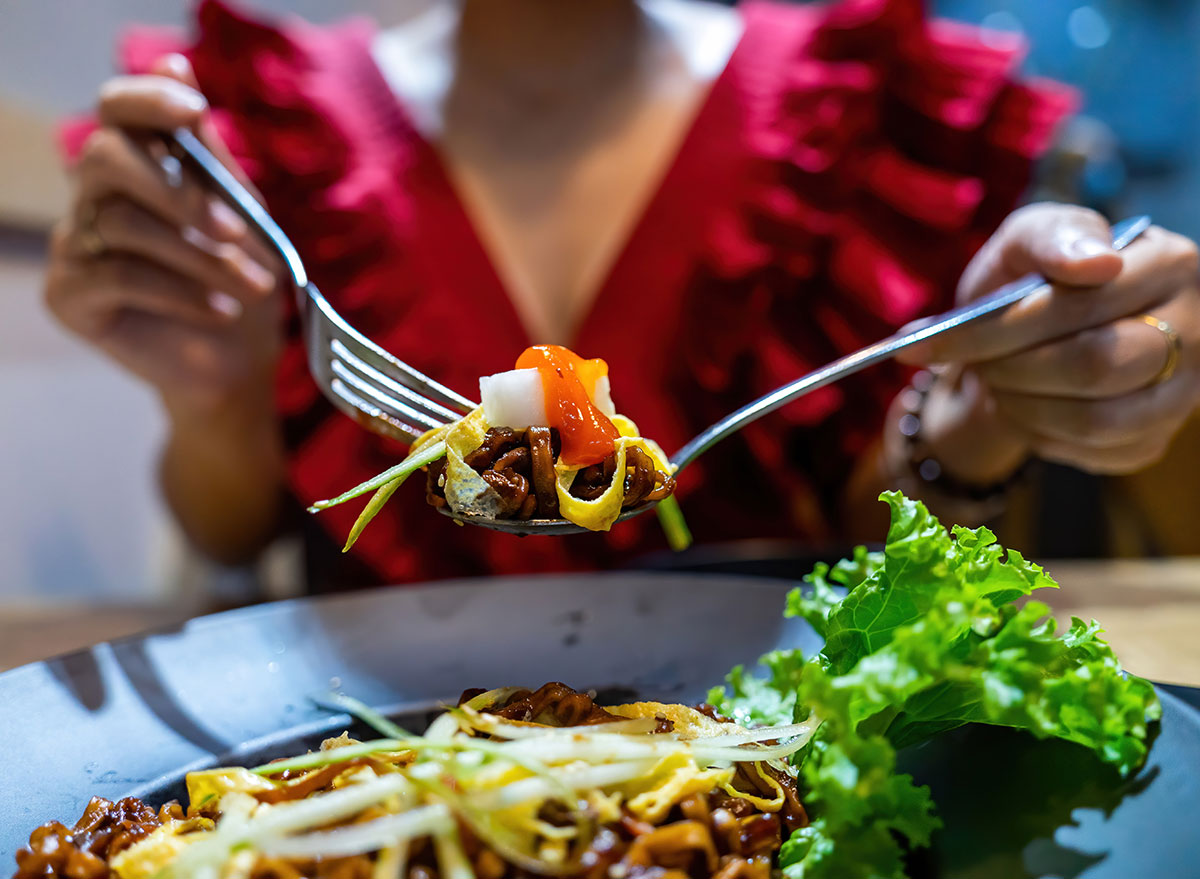 It's been a big year for change. With the COVID-19 lockdown, many of us have seen our lifestyles totally transform. Some people have been developing unhealthy habits, while others have been taking advantage of the time indoors to learn new cooking techniques and develop new at-home workout routines. Whatever 2020 has looked like for you, odds are, your life has faced a major shakeup since the start of March (and if it hasn't, you might want to consider taking this vitamin to keep your immune system healthy).
To learn more about how we've all responded to the dramatic changes we've seen in 2020, the International Food Information Council, a consumer research non-profit organization, has released its Year-End Survey that features "Consumer Insights from a Year Like No Other." IFIC's researchers interviewed 1,000 adults ages 18 and up between Dec. 3 and Dec. 5 about how their diets have evolved over the course of this wild year.
According to data gathered by the team, here are some of the ways your diet may have changed during the coronavirus lockdown. Plus, to learn how the virus itself can affect your eating, read this first-person account of how COVID-19 completely changed one woman's appetite.
You might be eating healthier.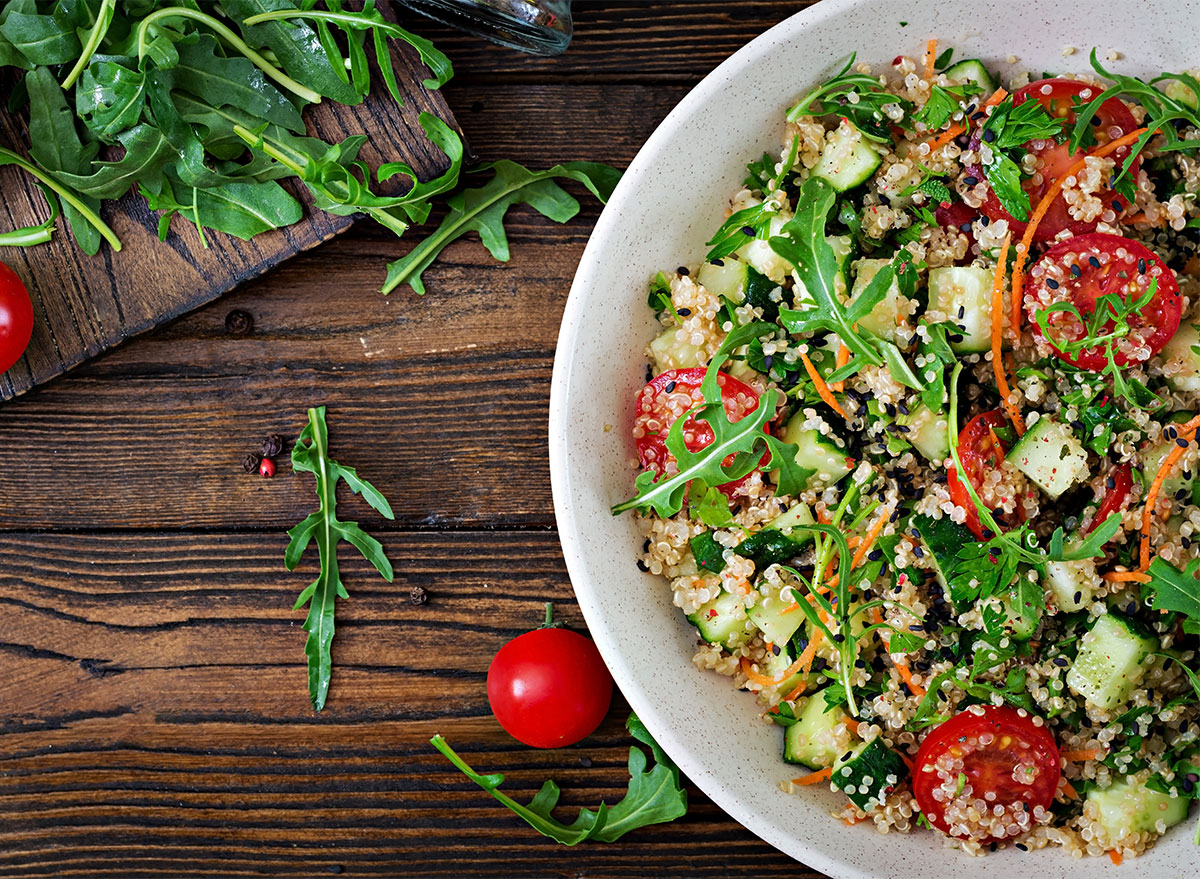 Contrary to what you might expect, about a third of survey respondents reported that they've eaten healthier this year than last year, while only about a fifth of respondents said that their eating habits have become less healthy. Interestingly, women were more than twice as likely as men to say that their diets have become less healthy.
Sign up for our newsletter for the latest healthy eating news and tips.
You could be trying out some new recipes.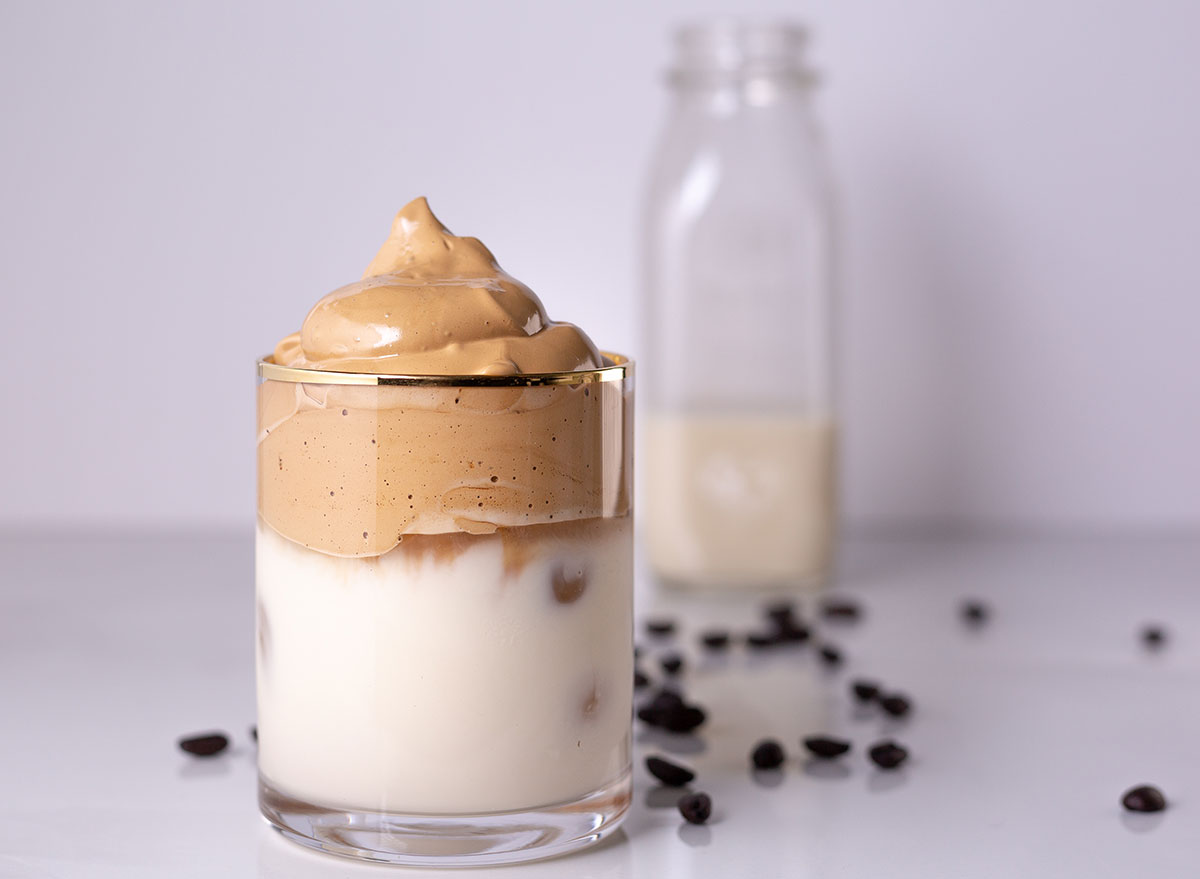 According to the data, it's twice as likely that you tried new recipes this year rather than your cooking habits remained the same. In addition to trying new recipes, you may also be purchasing new cooking equipment and preparing more simple, straightforward meals than in previous years.
You may be drinking more caffeine.
About 50% more people said they are drinking more caffeinated beverages in 2020 as opposed to those who said they're consuming less. Looks like many of us need a little extra coffee to get into the work from home mindset. But keep in mind, there are some potential side effects of drinking coffee every day, according to dietitians.
You could be making more eco-friendly food choices.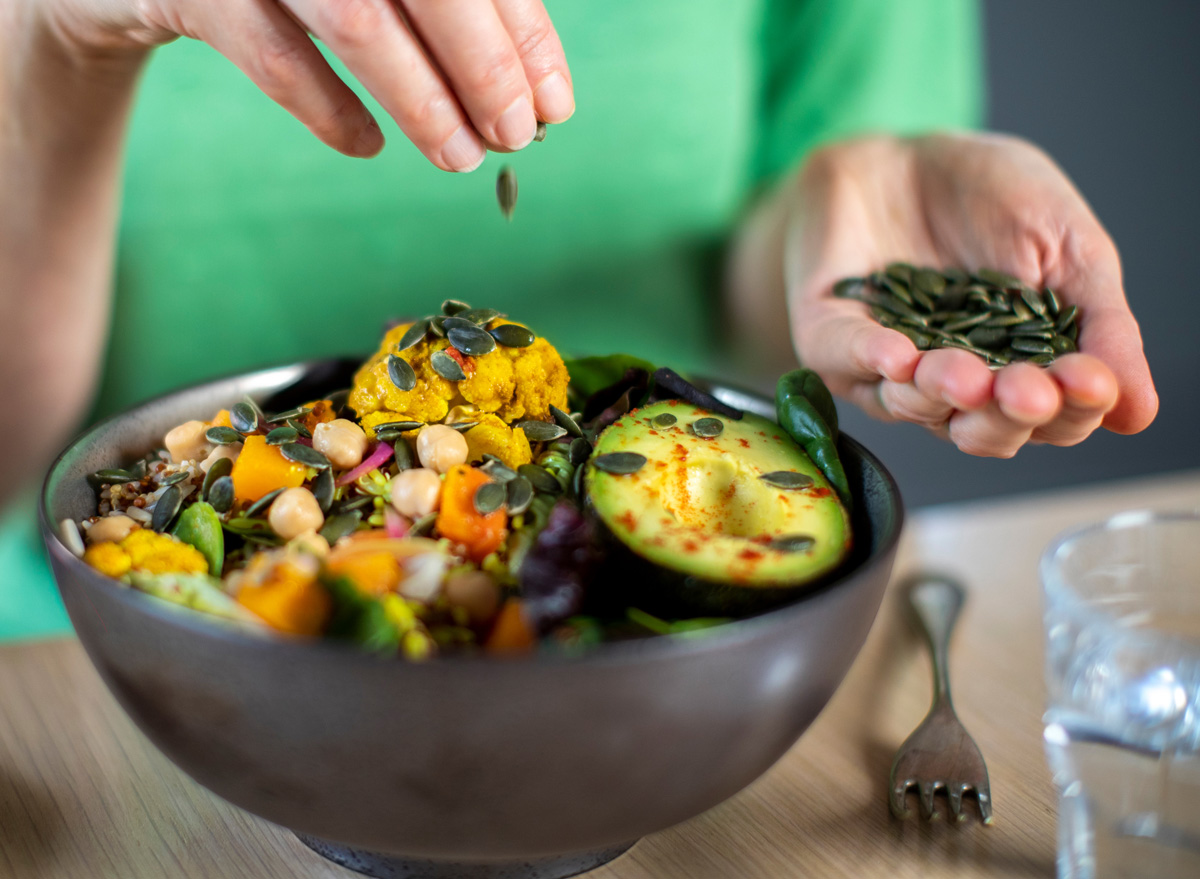 Many people in th survey reported paying more attention to whether their foods were natural, plant-based, and/or sustainably-sourced. On the other hand, less than a third of respondents said that they weren't paying any more attention to these labels than they were last year.6254a4d1642c605c54bf1cab17d50f1e
You might be cutting diet goals out of your New Year's resolutions.
Of the respondents making New Year's resolutions, only 15% said that they were going to make a food or beverage resolution, while 85% said they weren't. Notably, men were 50% more likely than women to say that they are planning to make a food or beverage resolution. If this is you, here are the healthiest foods to kickstart your weight-loss journey, according to RDs.
Meal times may now be a family affair.
Respondents were 77% more likely to report that they've been cooking more often with family members than to say that they've been cooking less often with family members. With so many of our routines thrown out of whack over the course of 2020, it's nice to know that at least the past 12 months brought some positive food changes to many of our lives.
For more, check out the worst weight loss tips of 2020, and protect yourself from COVID-19 by following these safe grocery shopping tips.
Clara Olshansky
Clara Olshansky (they/she) is a Brooklyn-based writer and comic whose web content has appeared in Food & Wine, Harper's Magazine, Men's Health, and Reductress.
Read more about Clara