25 Easy Cooking Tricks You Should Know
Stuck at home? Stay entertained by learning these easy tricks!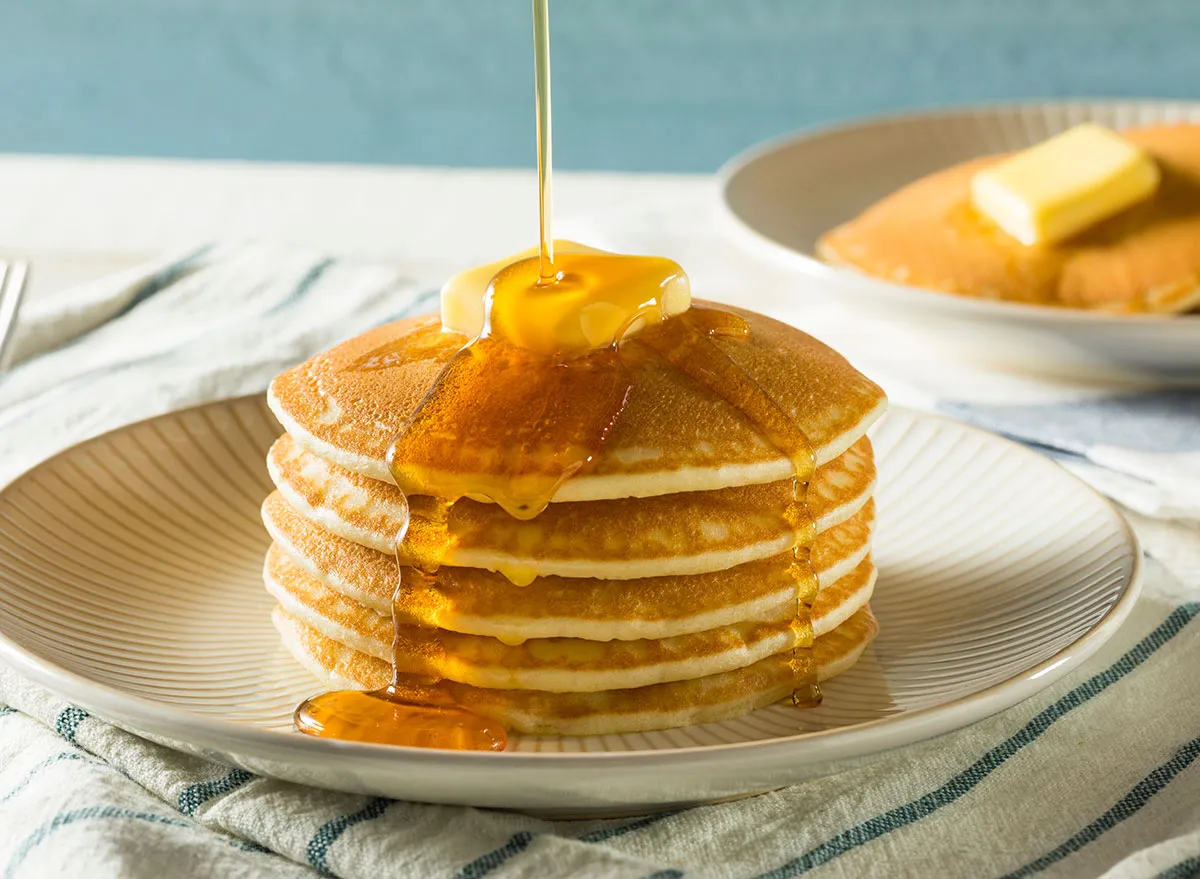 If the coronavirus has you spending a lot more time at home than you used to, you're not alone. As COVID-19 continues to spread and people across the globe are urged to practice "social distancing," people are looking for new hobbies and activities to stay entertained indoors. And whether you're new to the kitchen or are an expert home chef, there are always new cooking tricks you can learn at home.
To keep you from getting bored until there's a vaccine, we've rounded up a few kitchen hacks and cooking tricks that you can perfect over the coming weeks and months. You'll be able to use these tricks after things go back to normal, too, so it's a win-win.
And to make sure your kitchen is stocked, don't miss these 15 Packaged Foods to Stock up on Right Now as Coronavirus Spreads.
Sharpen your knives—the right way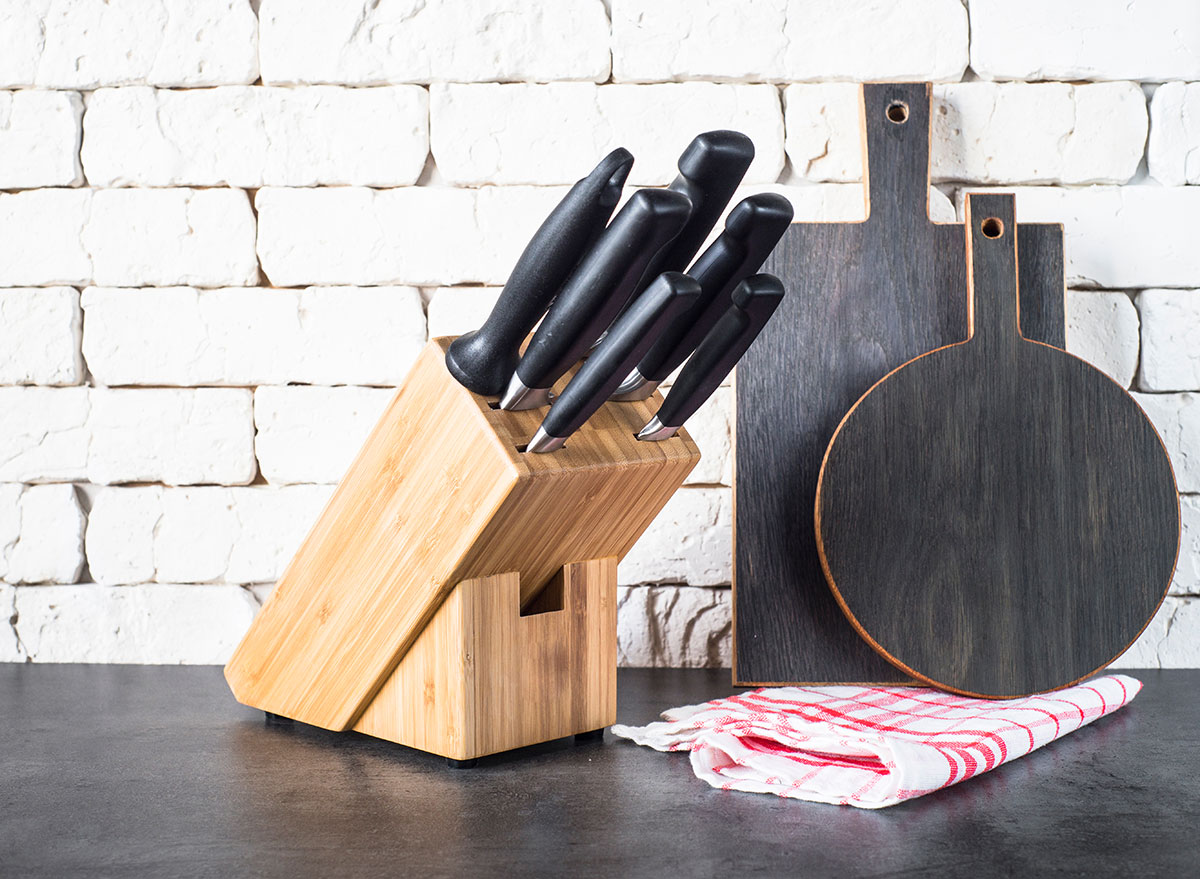 When's the last time you sharpened your kitchen knives? If they can't slice through a piece of paper, they're probably due for an upgrade. Use a knife sharpener or a whetstone to keep things sharp, and keep your blade straight by using honing steel in between sharpening sessions.
"When you hone your knife, you are reversing the bent edge by knocking the sharp edge of the knife back into place. Sharpening requires layers of metal to be stripped from the blade of your knife to revive the sharp edge and isn't something you will need to do regularly if you hone your knife often," Jamie Palafox, senior evaluator at Auguste Escoffier School of Culinary Arts, previously told Eat This, Not That. "Keep your knife slicing through tomatoes with ease by honing often, and you won't need to sharpen it."
And whatever you do, be sure to avoid these 12 Ways You're Ruining Your Kitchen Knives.
Poach salmon in the most delicious way
If you've only tried baked salmon, now is a great time to broaden your horizons. Try poaching salmon in a pot of liquid filled with herbs and aromatics—the fresh, light texture is a game-changer.
Still stuck? Here's The Easiest Way to Poach Salmon Every Time.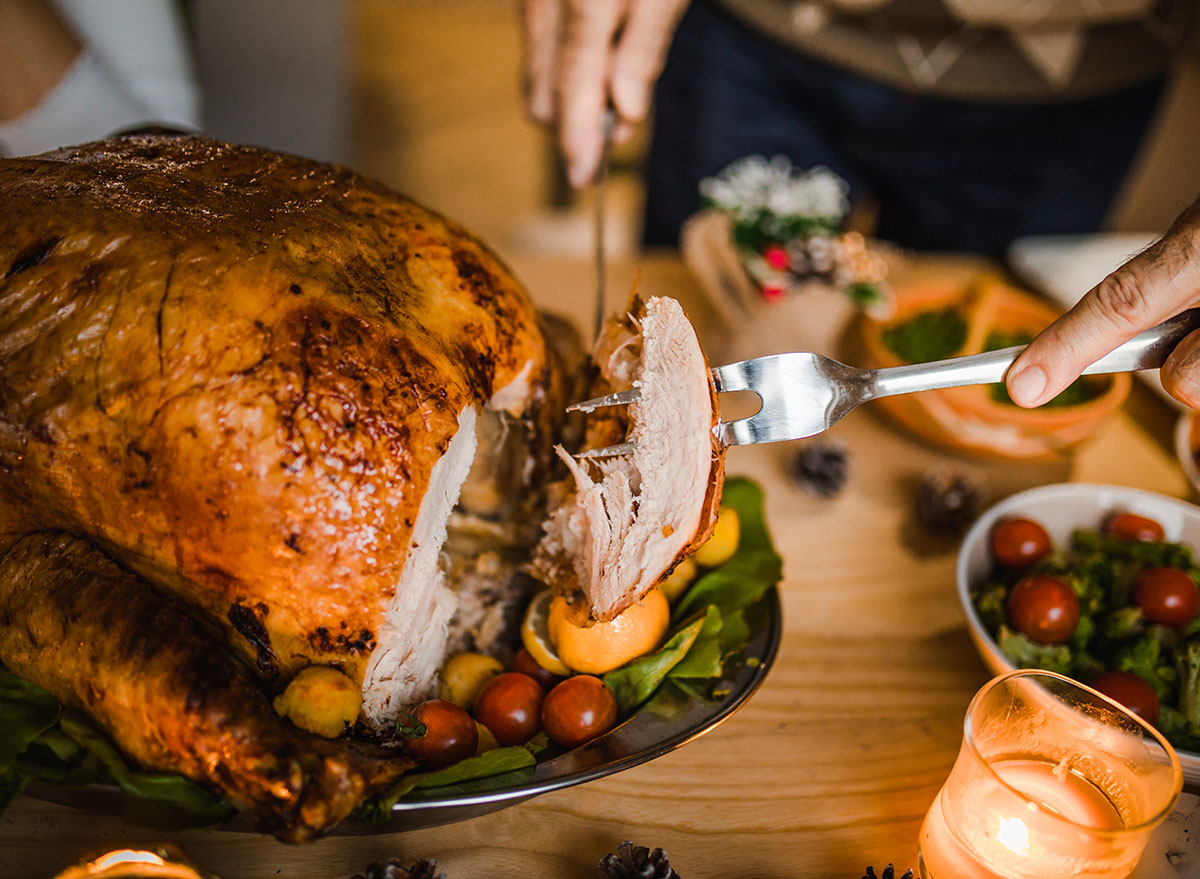 Turkeys aren't just for Thanksgiving. And if you perfect this tip now, you can impress all your family members when the holidays roll around. Take Alton Brown's advice and remove the turkey breasts first, followed by the wings and drumsticks. And when you slice the turkey breasts for serving, be sure to cut across the grain.
For more ways to excel in the kitchen, don't miss these 50 Life-Changing Kitchen Hacks That'll Make You Enjoy Cooking Again.
Cook perfectly fluffy rice
The secret to the best-ever batch of rice is twofold. First, be sure to rinse the rice. And second, don't take the lid off your rice while it's cooking. You need the steam to make it fluffy!
Brew the best-ever cup of coffee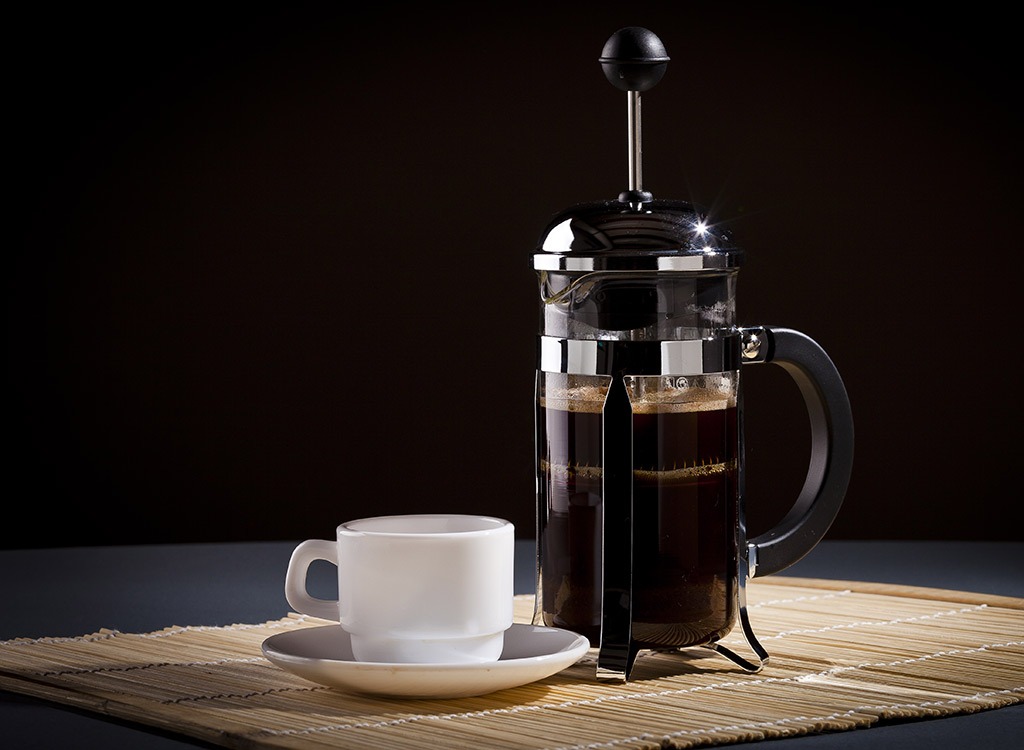 Another trick from Alton Brown will have you ditching your Keurig machine for good. Brown advises adding boiling water (either from a kettle or the microwave) into a French press and steeping for four minutes. For an extra-perfect cup, add a pinch of salt to your coffee grounds to cut the beans' natural bitterness.
Make the crispiest-ever bacon
If you're still cooking bacon on the stovetop, it's time to try something new. Cooking bacon in the oven will give you crispy, evenly cooked meat every time.
Perfect your grilled cheese sandwich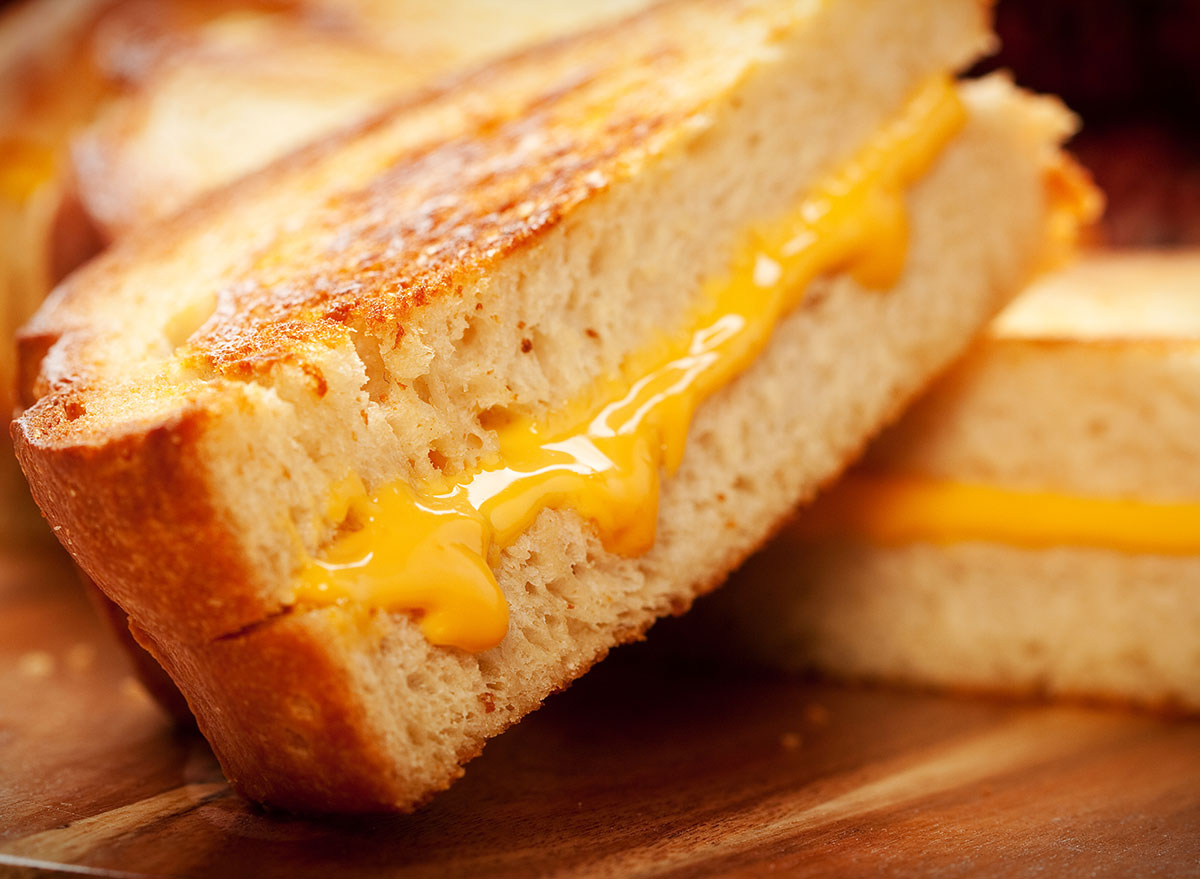 Still using butter to make grilled cheese? Switch to mayo, and your whole sandwich experience will be changed. And is there any better comfort food than grilled cheese and tomato soup?
And if you aren't convinced, here's why mayo is The One Ingredient Your Grilled Cheese Is Missing.
Cook the creamiest-ever scrambled eggs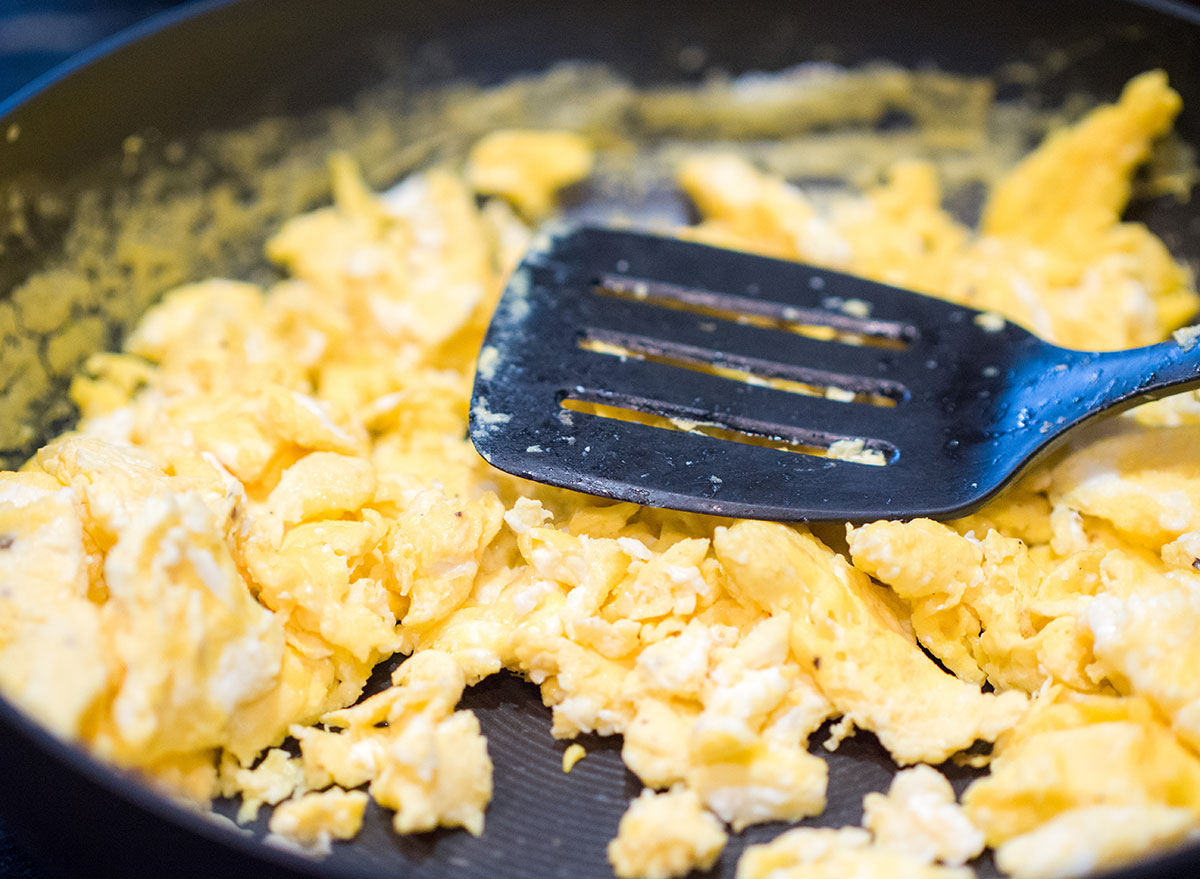 Brown swears by adding mayo to scrambled eggs to make them even creamier. If you're relying on eggs during the coronavirus quarantine, try this trick to make your breakfast even better.6254a4d1642c605c54bf1cab17d50f1e
Poach eggs with precision
Your favorite brunch restaurant may be closed, but you can still make poached eggs at home! Be sure to use fresh eggs, and add vinegar in with your boiling water. You'll also want to crack the egg into a ramekin before adding it to the water, to make sure it cooks evenly and doesn't come apart.
Make a fluffy stack of pancakes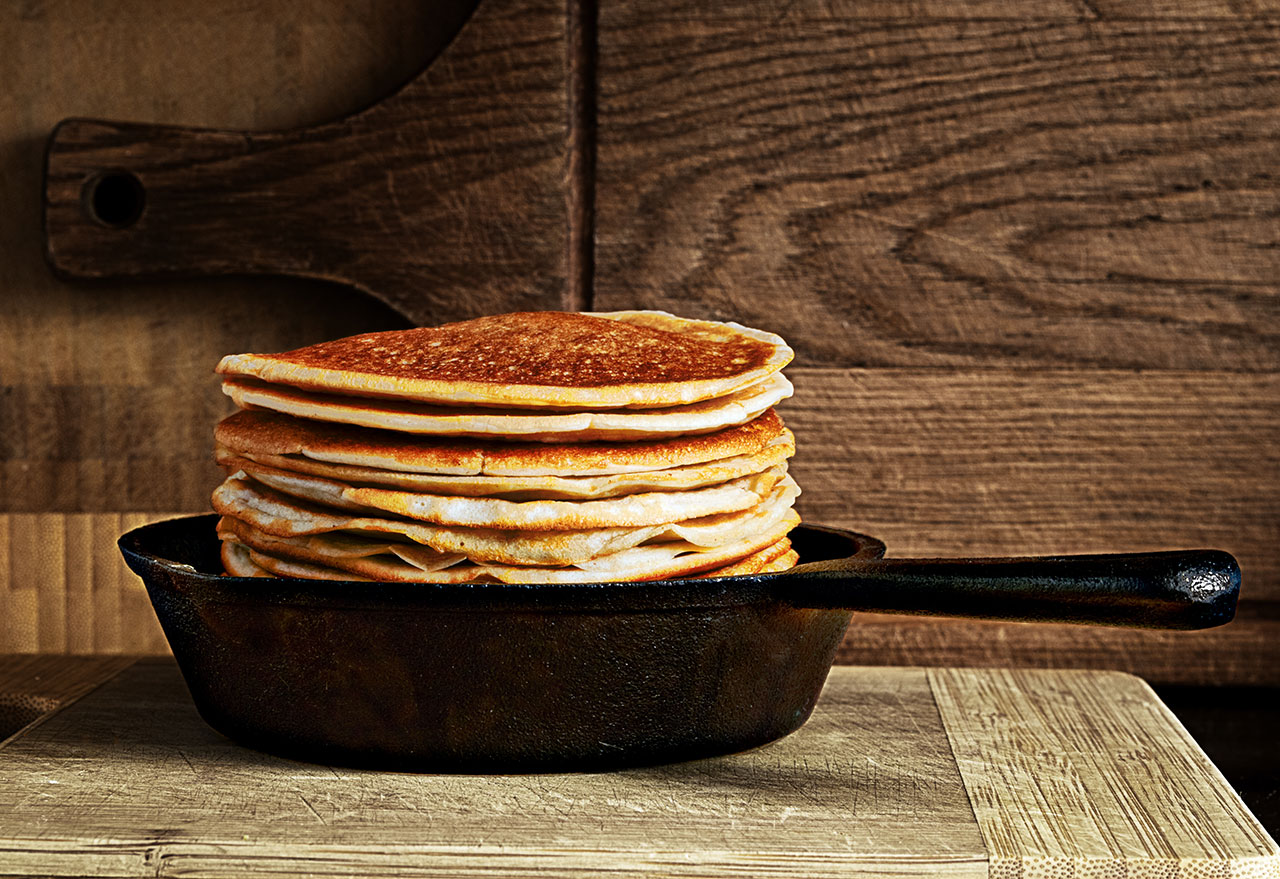 For the perfect pancake flip every time, make sure to wait until you see bubbles around the entire pancake. If you flip them too early—when there are only bubbles on the sides—you won't get an evenly-cooked flapjack.
Perfect your homemade pizza game
If your favorite pizza spot is closed, you can still make a delicious pie at home. Use a pizza stone and be sure to let the dough proof—having springy pizza dough is key. Plus, when you make your own pizza, you can add as many toppings as you want!
Season filet mignon to perfection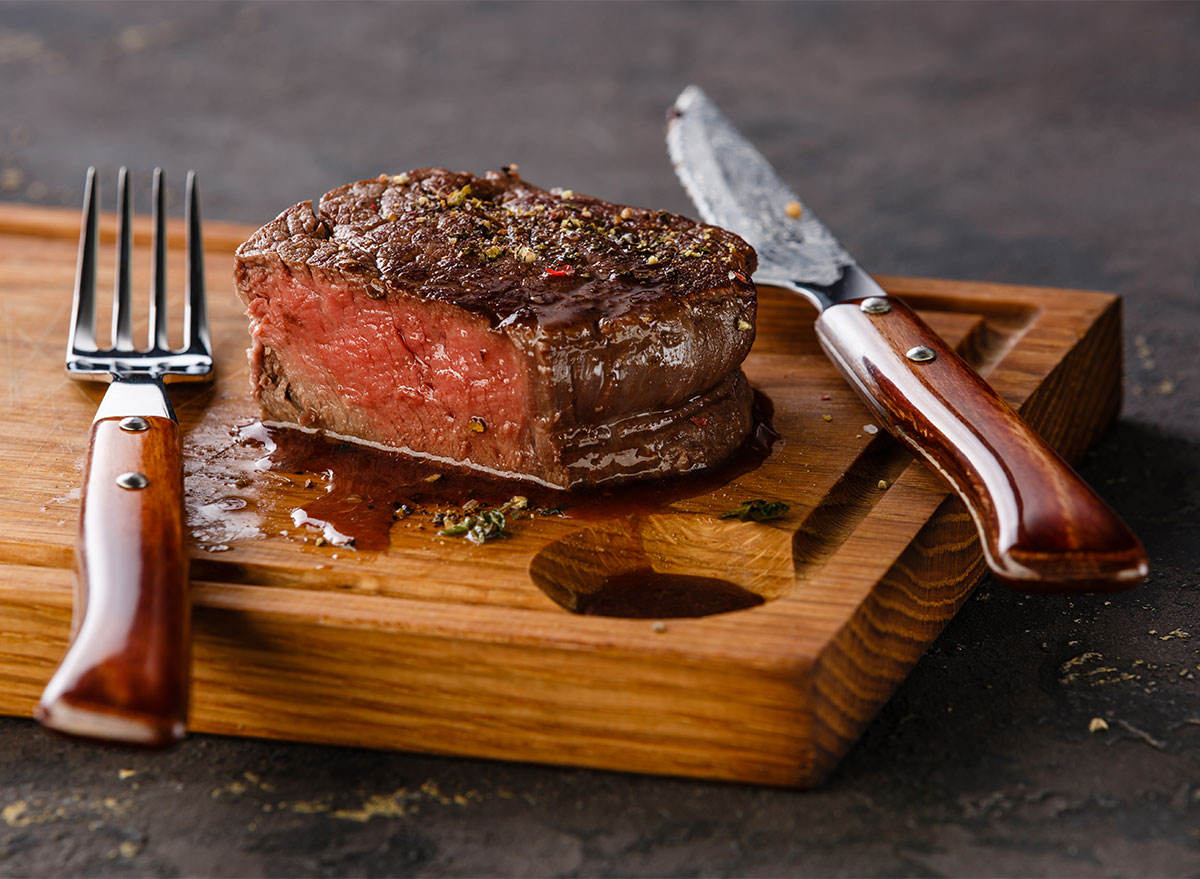 Can't hit up your favorite steakhouse for a fancy dinner out? Bring the steak to your own kitchen instead! Season your filet mignon before you cook it, and baste it with butter while it sears for a truly mouth-watering meal.
Boil your potatoes to peel them with ease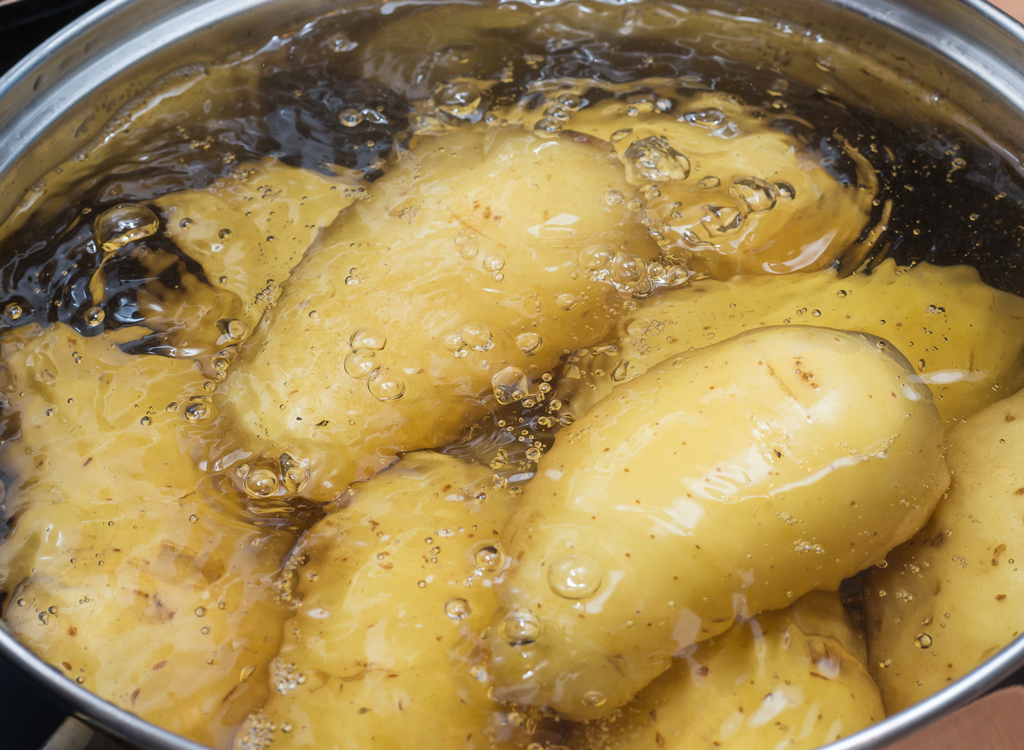 You don't have to keep scraping at raw potatoes with an old peeler! Use a knife to score the center of your spuds, boil them for 15 minutes, and then put them in an ice bath. The skins will come off easily—with little effort on your part.
Easily remove pomegranate seeds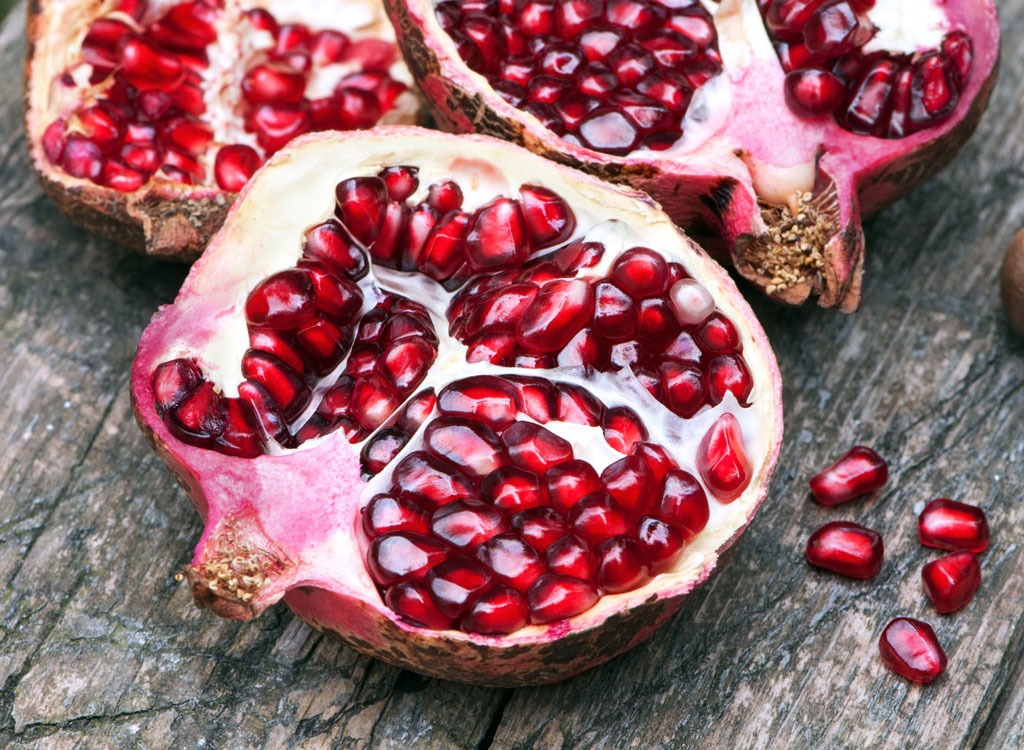 You don't have to buy the pre-seeded fruit at the grocery store. Quarter a pomegranate and hold the pieces under a container of water—the seeds should come off easily.
Cut a mango the right way
According to Gordon Ramsay, the best way to cut a mango includes cutting it in half long-ways and then cutting even squares into each half. Once you do that, all of the squares should come off easily when you flip it inside out.
And for more chef tricks, here are 13 Things We've Learned from Gordon Ramsay.
Soften butter in the microwave
Baking will be a breeze when you use Chrissy Teigen's butter-softening tip. Microwave a cup of hot water, dump the water out, and put the cup upside-down over your butter stick. The heat will soften the butter without you having to microwave the stick itself and risk melting it.
If all of this at-home time has you trying your hand at baking, you need this tip from Queer Eye star Antoni Porowski. Boil a pot of water and put the baking chocolate in a metal bowl on top of that to melt it quickly and evenly.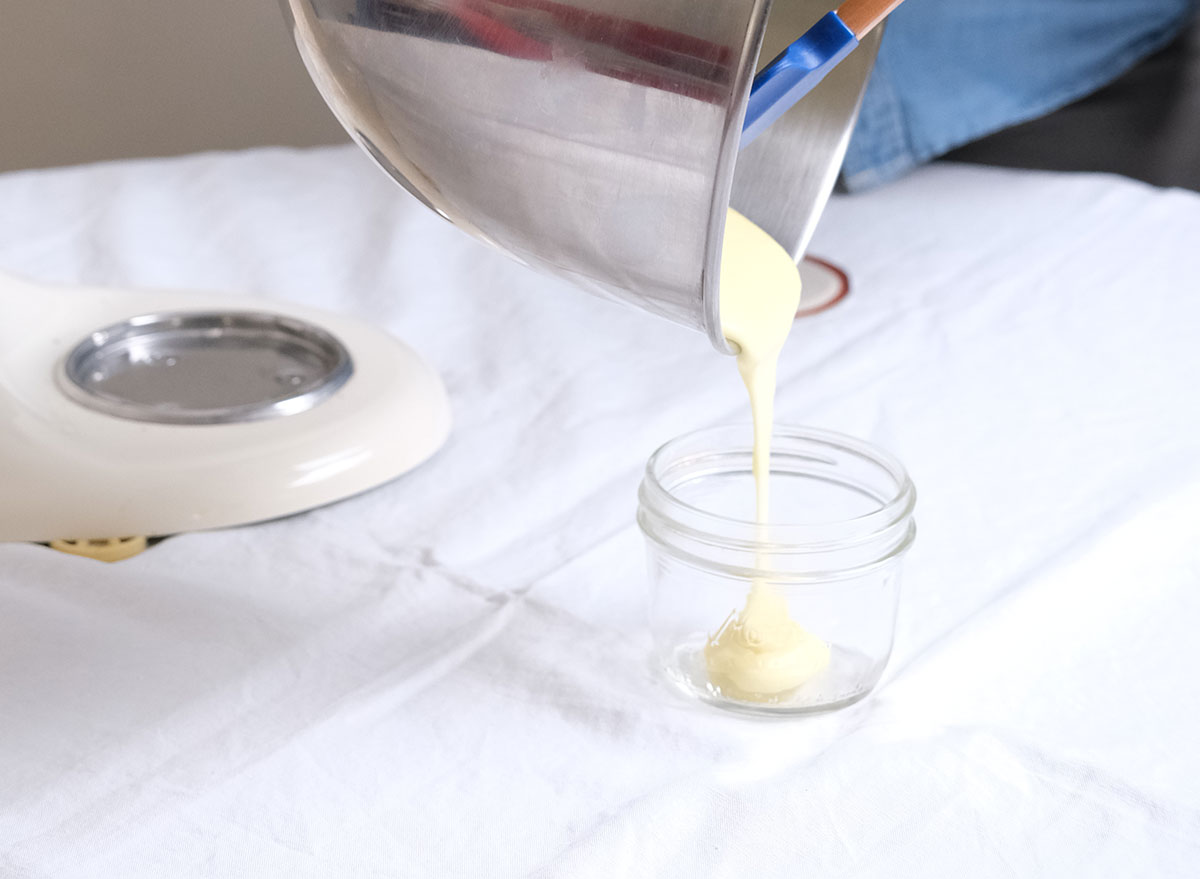 Now that we've told you about mayo being a secret weapon in grilled cheese and scrambled eggs, we've got a tip for taking things to the next level. Instead of relying on the jarred stuff, make your own! All you need is eggs, olive oil, salt, and lemon juice—check out our mayo recipe here.
Make the best-ever caramel sauce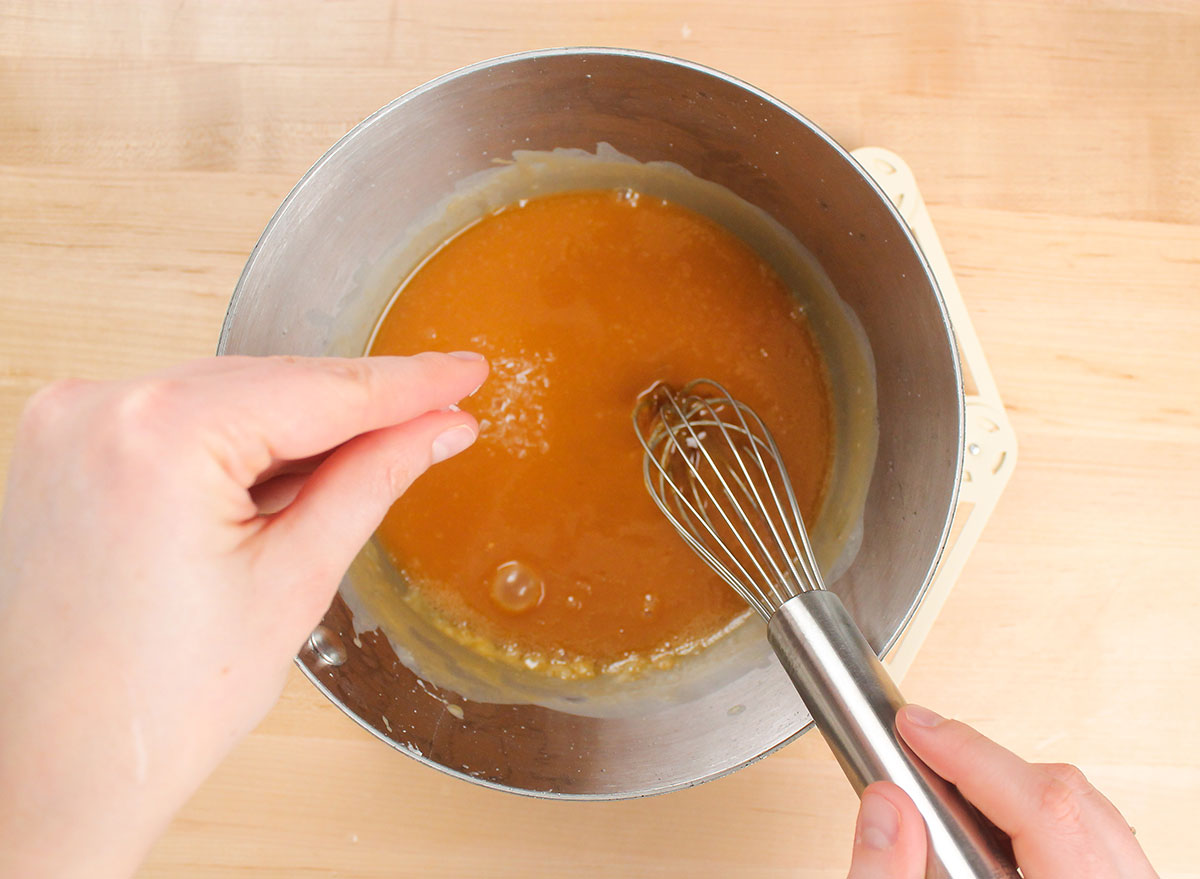 Now that you know how to melt chocolate perfectly, it's time to make your own caramel sauce for all those dessert recipes. Adding butter and heavy cream will give you a rich sauce that's perfect for all your dessert recipes. Get our caramel sauce recipe here.
Discover the art of homemade hummus
Once you've learned how easy it is to make your own hummus, you'll never settle for a store-bought tub again! Dried or canned chickpeas, plus a few seasonings, make for the perfect hummus, prepared with a food processor. Try our simple, authentic hummus recipe here.
Sear your steak so it's perfectly juicy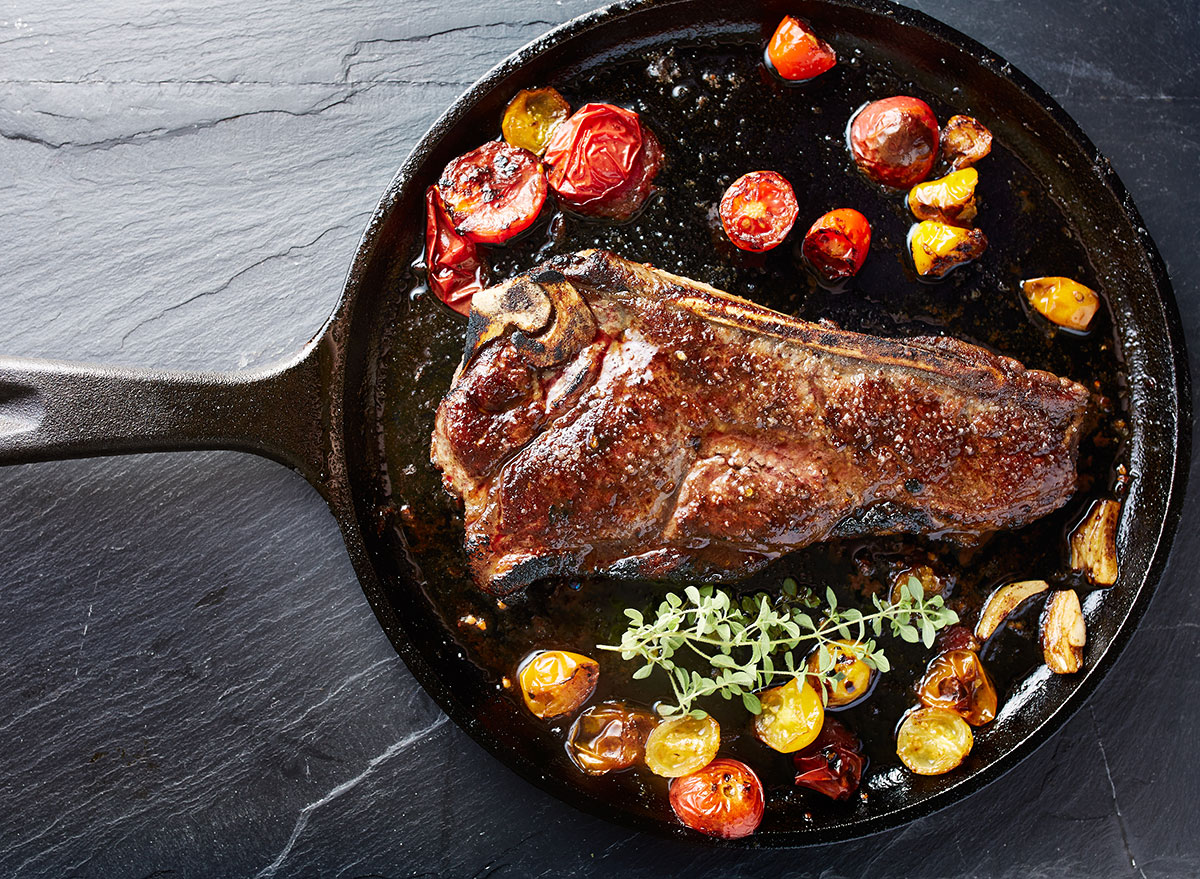 Now that you know how to season a filet mignon, make sure to cook your steak the right way, too. Use butter and a cast-iron skillet to sear your steak perfectly—here's exactly how to do it.
Cut an avocado without risking "avocado hand"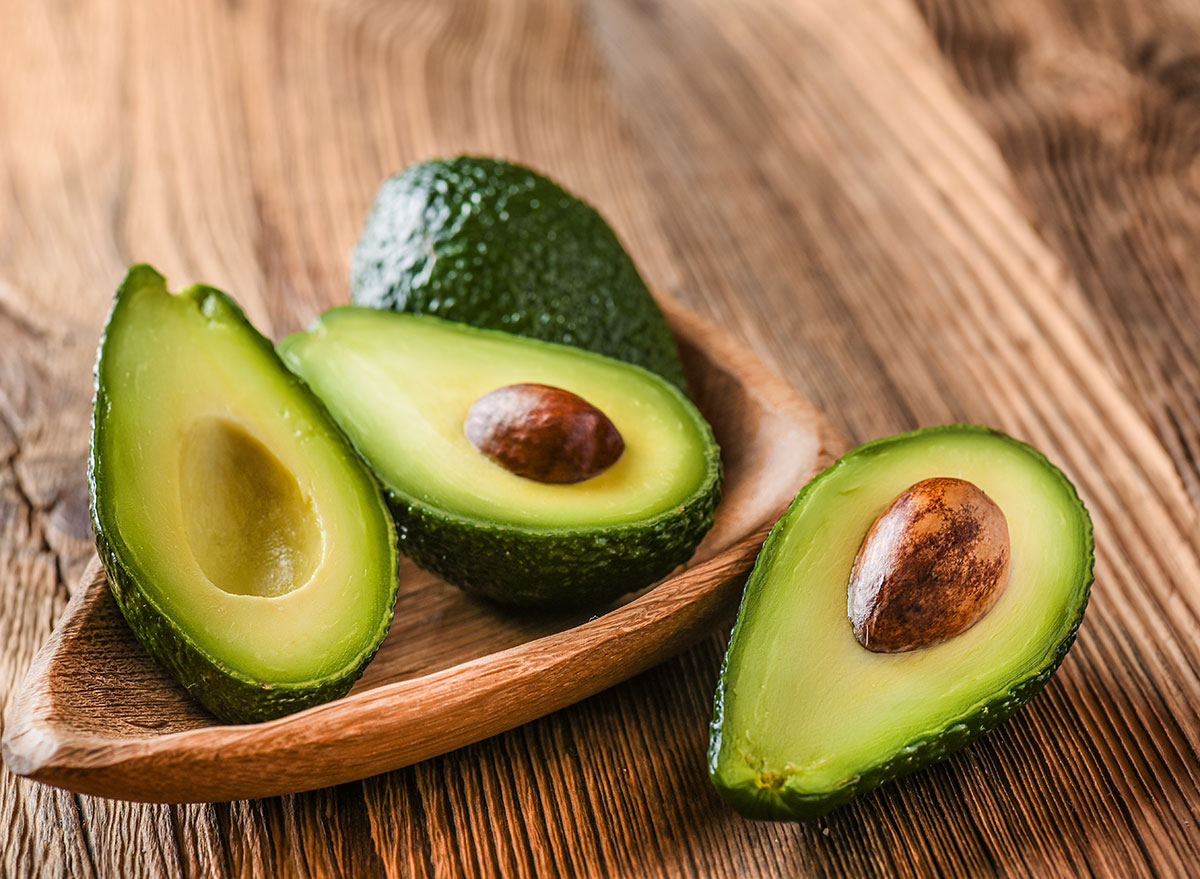 Don't try to show off by cutting an avocado in your hand—you could hurt yourself with the knife. Instead, use a cutting board and a chef's knife—here's how to cut an avocado the right way.
Bake the best-ever chocolate chip cookies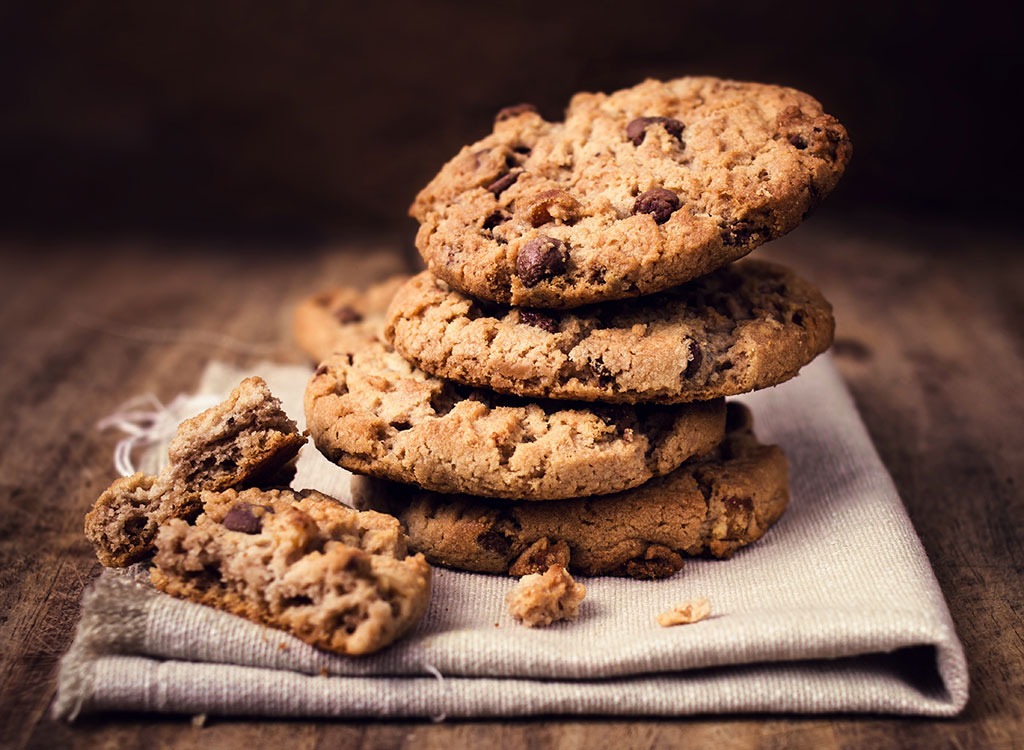 Sure, you could go with your tried-and-true recipe. But if you want to try something new with your quarantine baking, add orange zest to your chocolate chip cookies. It adds an unexpected, delicious twist—get our chocolate chip cookie recipe here.
Make buttermilk pancakes—with homemade buttermilk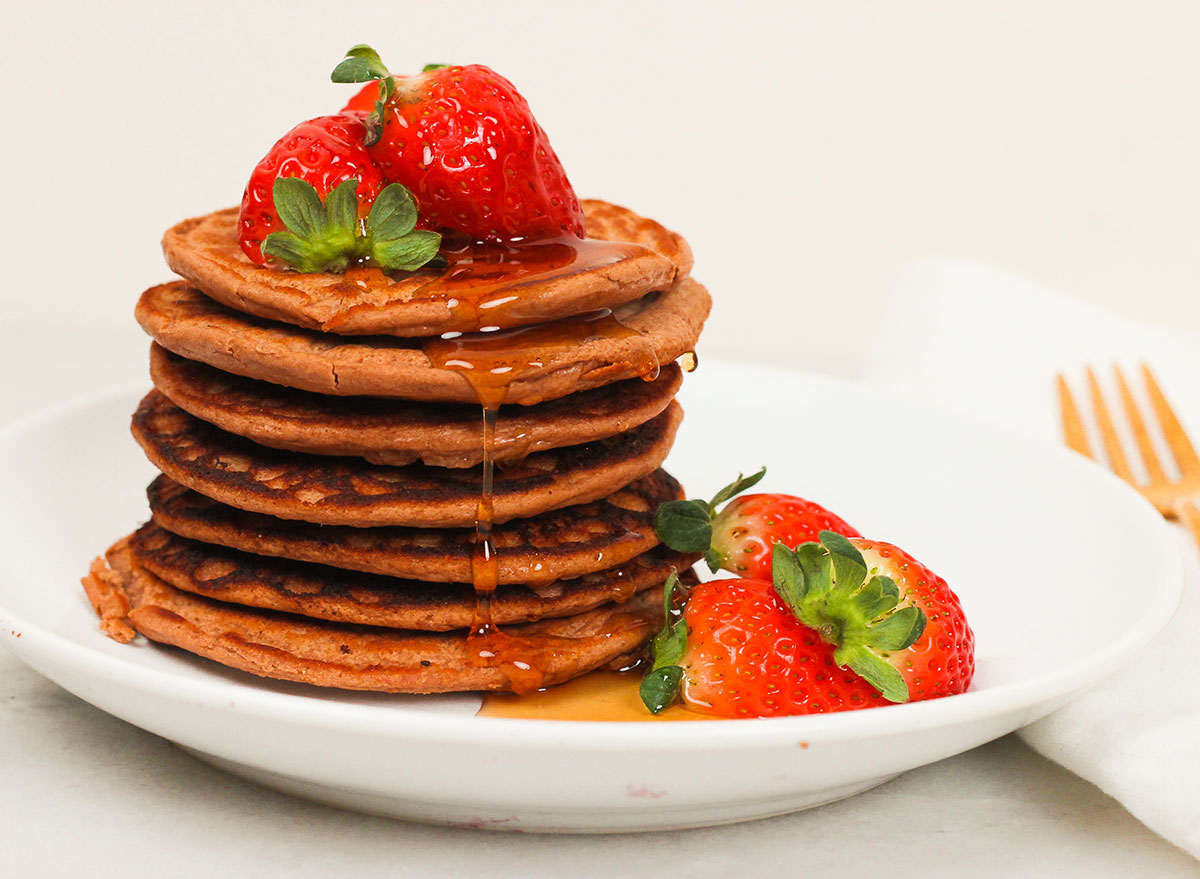 So, you've perfected the art of the pancake flip. Now what? Take things a step further by making pancakes from scratch with homemade buttermilk. All you need is milk and lemon juice—try our buttermilk recipe here.
Clean your cast-iron skillet without damaging it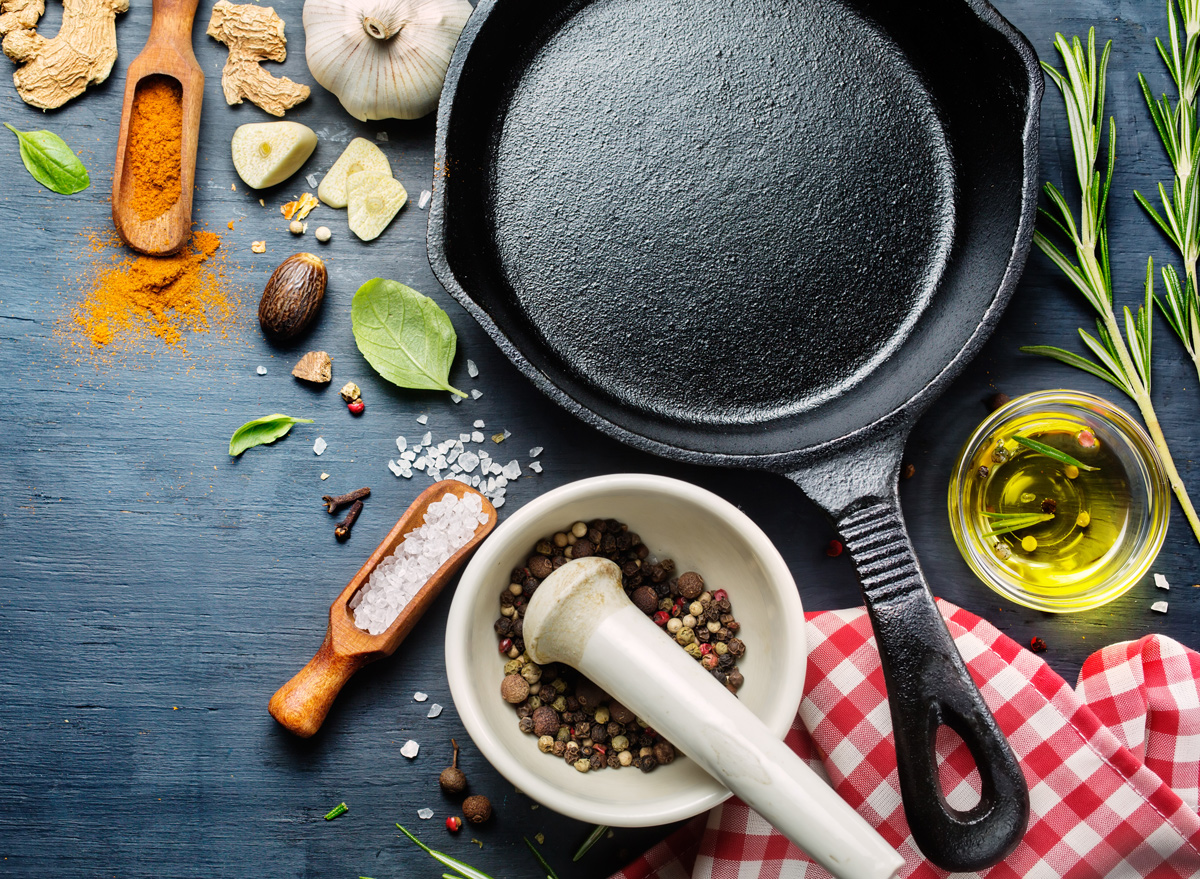 OK, this isn't exactly a cooking hack, but it's definitely a kitchen trick you should learn! Cast-iron skillets have a reputation for being difficult to clean, but it doesn't have to be that way. Kosher salt and boiling water can get rid of any lingering messes on your skillet—here's how to clean cast iron the right way.
Meghan De Maria
Meghan De Maria is a senior editor at
Eat This, Not That!
, specializing in food, product, and restaurant coverage.
Read more about Meghan