The 7 Eating Habits Serena Williams Swears By
Try these healthy tips from this tennis star!
Serena Williams is one of the best athletes in the world. And besides putting in insane training hours, nutrition is also a huge part of her success in tennis. One thing we know about Serena: she is super disciplined when it comes to her nutrition, and she's also become plant-based in solidarity with her sister, Venus, after she was diagnosed with an autoimmune disease called Sjogren's syndrome, according to Bon Appétit.
Here's everything you need to know about Serena Williams' diet, and for more tips from celebs, check out our list of 16 Celebs Share How They Make Oatmeal.
Serena eats a mostly plant-based diet. She told Women's Health her philosophy is "eat to live. Don't live to eat." She continued, "I want to have a healthy lifestyle and, so you know, [I'm eating] a lot of greens and mostly plant-based lately, just super healthy stuff."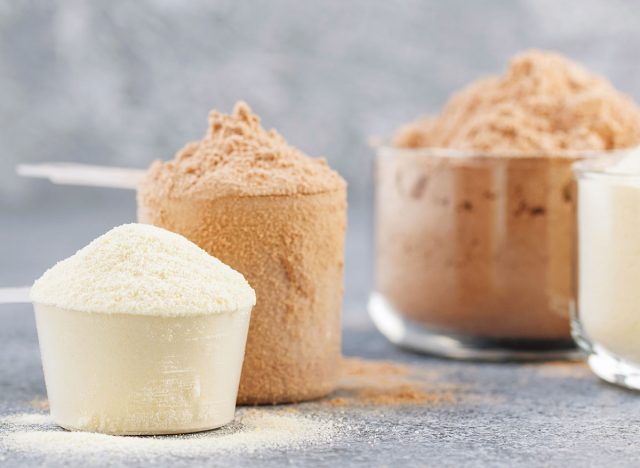 In December 2020, Serena helped launch a new vegan protein shake, Happy Viking, that she co-founded in partnership with beverage company Dyla Brands. She told Eat This, Not That! that even by going plant-based, these help her get enough protein.
"Don't be afraid about not getting enough protein, you will," said Williams. "Quite honestly, I think most people start to feel a lot better, have a lot more energy, and be a lot more clear-minded when they switch to it."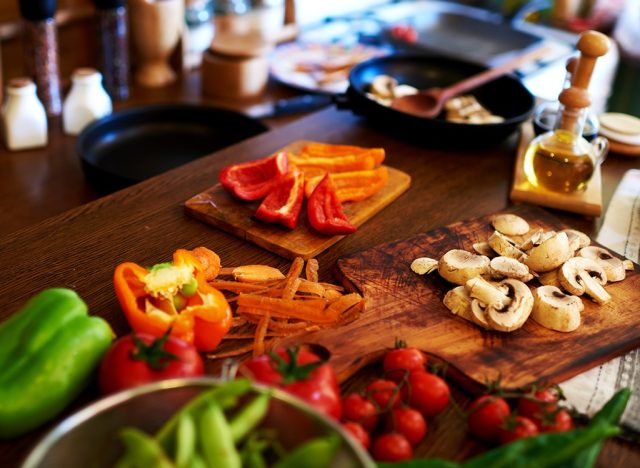 Rather than ordering in and eating out, Serena likes to cook for herself when she has time.
"I love cooking. I don't have a ton of time to do it often, but I love cooking and it's just kind of relaxing for me," she told Women's Health.
And she's just like us: she told the magazine that she gets inspiration from social media.
"I get inspired by what I see on Instagram, and I love making it."
She drinks a lot of water.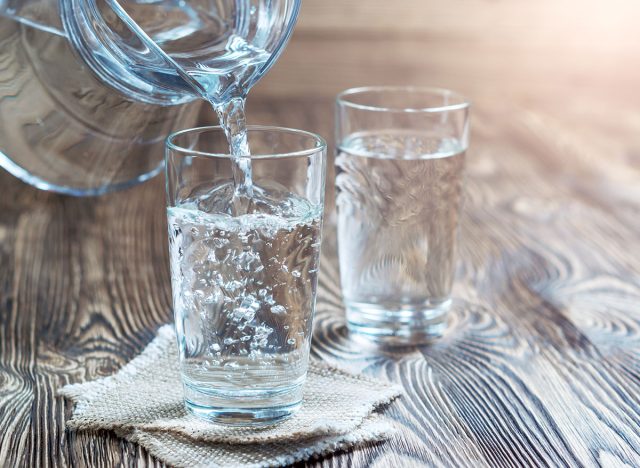 Hydration is huge for Serena. She told Glamour, "Hydration is super important for everything from skin to muscle recovery, so I try to make sure I always have water next to my bed. I also avoid snacking, especially sugar, as that tends to keep me awake longer."
She eats like an athlete before big matches.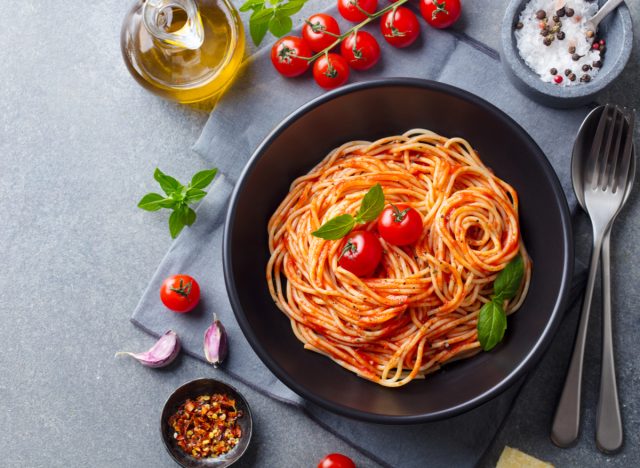 Serena is super smart about her nutrition, especially before a big tennis match.
"The only time I eat pasta is when I'm playing/training. Usually, you'll never see me eating pasta otherwise. 'Cause I feel like I've had to eat it so much in my career. It's just like, I never want to see pasta again."
She also can be like a machine when it comes to eating healthy to reach her goals.
Serena also added that while she gets cravings, she's more focused on how food can help her reach her fitness goals. "You need [food] to survive. And [that's] very hard to live by, cause I definitely love to snack, but this is what I want. These are my goals," she told Women's Health.
…but she also has a sweet tooth.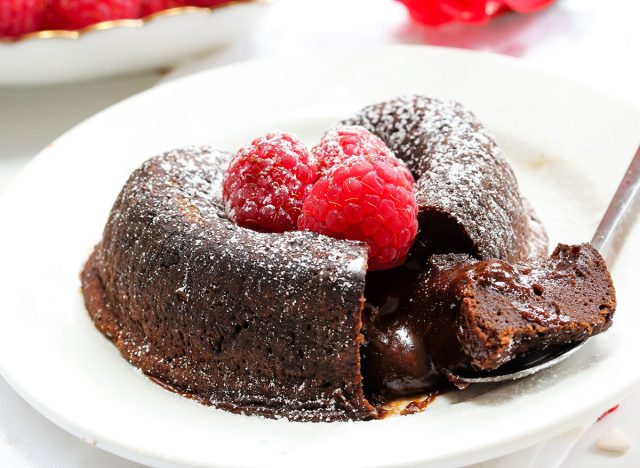 Technically, she calls it "savory and sweet." When asked by Bon Appétit if she is a sweet or savory person, she said, "I'm the deadliest of both: savory and sweet. I love those molten lava cakes, the ones where you cut into it and the chocolate spills out. Even if it's terrible, I can't say no to those. The best ones are at Nobu because they serve it with green tea ice cream. Ridiculously delicious."6254a4d1642c605c54bf1cab17d50f1e
She also shared with Insider that she's obsessed with Moon Pies. "I love moon pies. If 'Moon Pie' sponsored me, I'd be bigger than any house on this planet! I love the originals: banana, chocolate, or vanilla."