Kroger and ALDI Just Announced New Grocery Recalls
They impact all members of your family—including pets.
Thousands of cars, home products, medications, and supermarket finds are recalled every year. We're only in the first week of 2022, but there's already a growing list of food recalls that shoppers should be aware of.
The three grocery items involved in these recalls were sold at some ALDI and Kroger stores. Though the deli sandwiches and pet products were pulled from store shelves, they may still be lurking in your home. To help keep your family safe, take some time to check your kitchen pantry or refrigerator today—here's everything you need to know.
Related: Kroger Is Raising Prices on Select Grocery Items, CFO Says
Kroger is recalling Chicken Salad Croissants.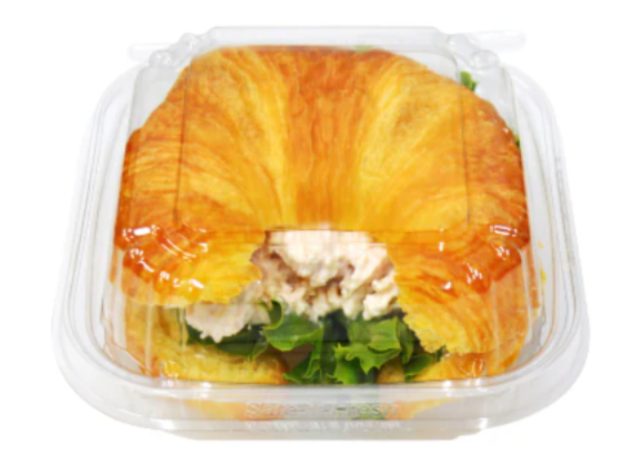 Twenty items were recalled from the Kroger bakery section back in early December 2021, and now another product is being pulled from shelves. Chicken Salad Croissants sold in clear plastic clamshells may contain undeclared fish, according to an announcement posted by the U.S. Food and Drug Administration (FDA). "People who are allergic to fish run the risk of serious or life-threatening allergic reaction if they consume this product," it says.
It was discovered that the croissants may contain tuna salad instead of chicken salad, thus prompting the recall.
The sandwiches were sold in three states.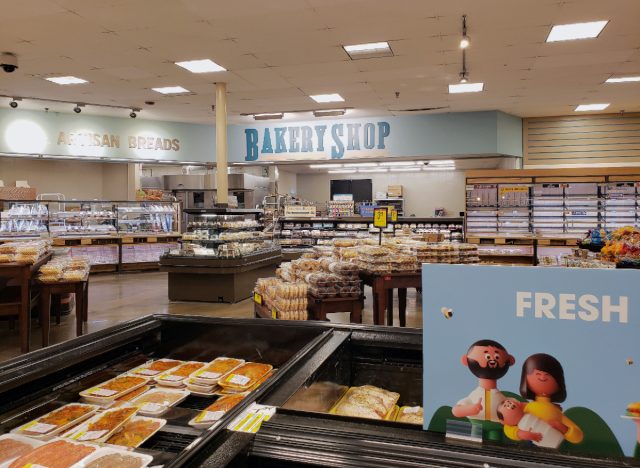 Kroger stores in Alabama, Georgia, and South Carolina received shipments of the recalled deli sandwiches, which were sent out on Dec. 30. The packages have "Sell-by" dates of 01/04/22 and UPC codes of 8 26766 15578.6254a4d1642c605c54bf1cab17d50f1e
There have been no reports of any injuries or illnesses related to the recall, according to the announcement. If you have one of the recalled products, you should throw it out now or return it to your place of purchase for a full refund.
Related: To get all of the latest recall and grocery store news delivered right to your email inbox every day, sign up for our newsletter!
Two of ALDI's beloved holiday items are also being recalled.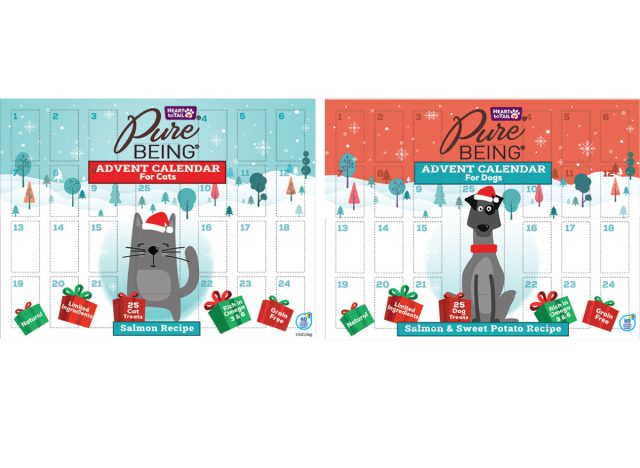 It's not just humans who can be affected by grocery store recalls—pet foods have been pulled from shelves before over possible health hazards. ALDI is currently recalling dog and cat Advent calendars over a potential choking hazard.
The daily treats included in the calendars provided an interactive way for owners to count down t0 Christmas with their pets. The featured flavors included salmon and sweet potato.
The ALDI recall was issued following customer complaints.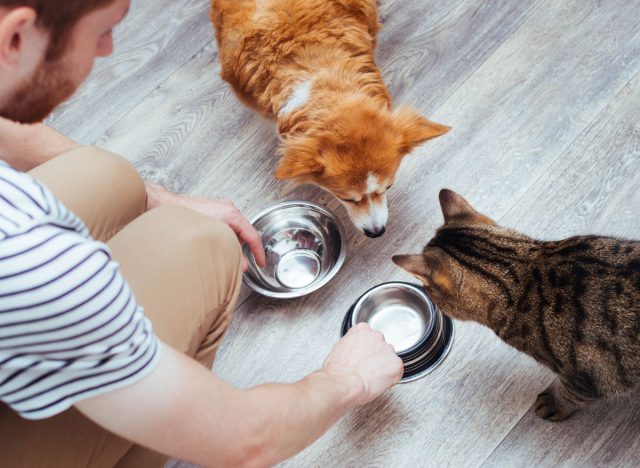 The pet product recall was issued following a "small number of customer complaints," according to the announcement. ALDI said it "immediately removed" the impacted items from its stores in early December after discussing the complaints with the supplier (Pet Brands, LLC).
"ALDI takes the safety and integrity of the products it sells seriously," the company said. "If customers have product(s) affected by this voluntary recall, they should discard it immediately or return it to their local store for a full refund."
For more on what's happening at your neighborhood grocery store, check out:
This Regional Grocery Chain Just Added a New Customer Perk
Amanda McDonald
Amanda has a master's degree in journalism from Northwestern University and a bachelor's degree in digital journalism from Loyola University Chicago.
Read more about Amanda