Costco Just Brought Back These 3 Beloved Bakery Items
Hello 2022, and hello new savory and sweet treats at the warehouse!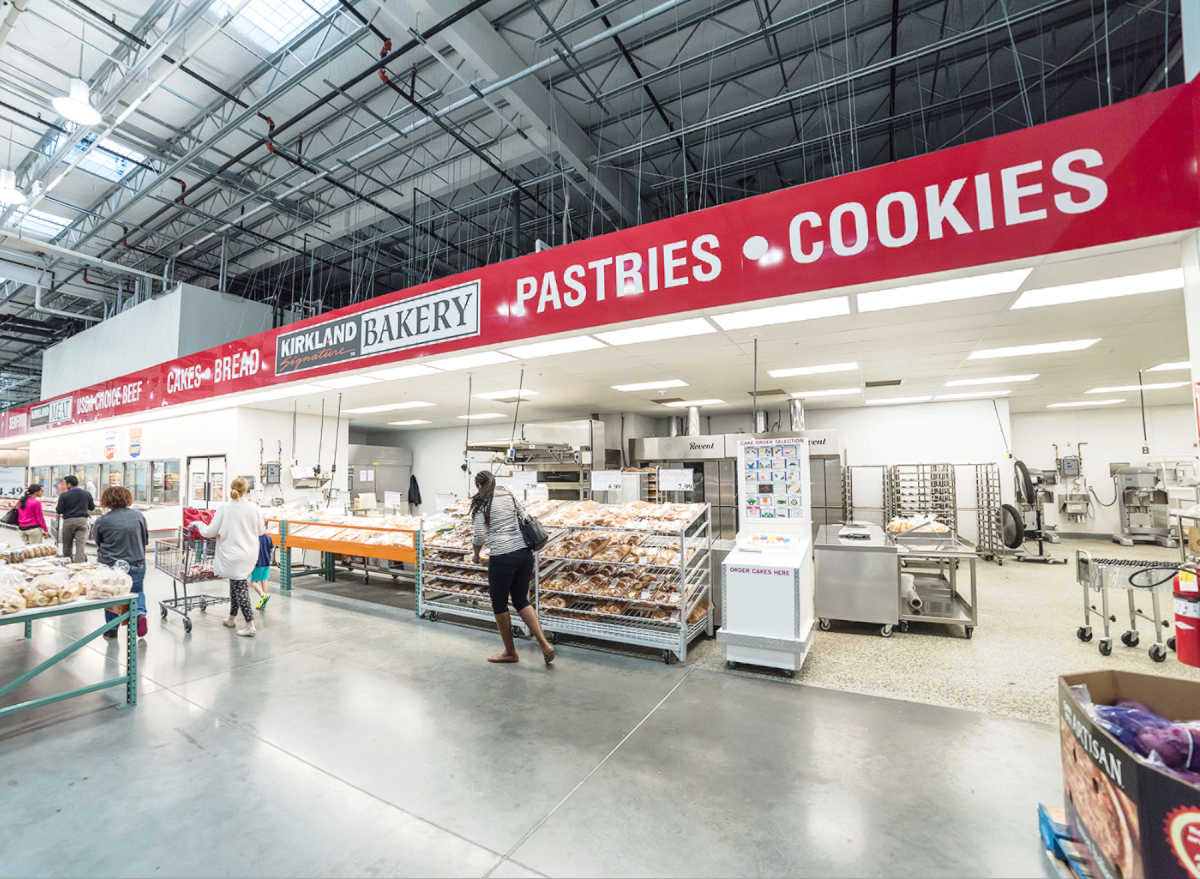 Although January is all about New Year's resolutions and a "new year, new me" attitude, Costco is sticking to what it knows and arguably does best: Making some of its popular bakery items available again. In fact, several member favorites are back in the bakery section just in time for the new year.
Sightings of these past items resurfacing at warehouses across the country have recently been posted to social media, letting us all know what to expect. What follows are more details on the 3 bakery items that have apparently made a comeback at Costco. For more, don't miss 6 Things You'll See at Costco This Year.
Ham and Cheese Pastry
Amongst all the cakes, cookies, and muffins in the bakery section, Costco also has danishes and pastries, and this savory option is making members excited. Instagram user @costcohotfinds posted about them on Jan. 2. The packs feature four pastries that need to be heated up before consuming for $7.99.
Not only does @costcohotfinds say these pastries are back from the bakery dead, but the account also mentions an interesting way of reheating them: "These came out so good in the air fryer. Done in under 5 minutes at 350°."
The Ham and Cheese Pastry was first spotted at Costco around Spring 2021, and managed to instantly grab members' attention.
Related: To get all the latest Costco news delivered right to your email inbox every day, sign up for our newsletter!
Raspberry Crumble Cookies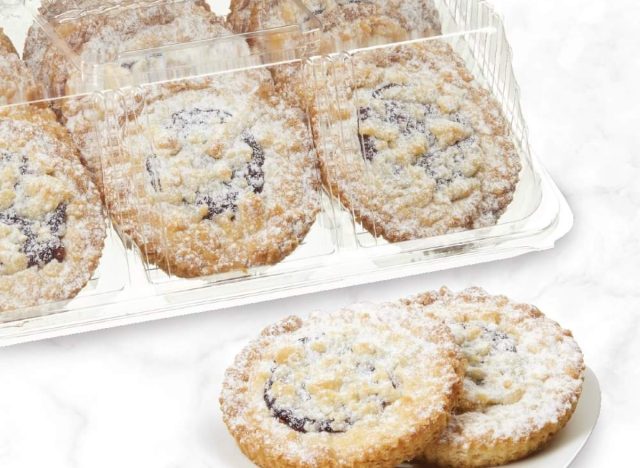 This fan-favorite bakery dessert has come and gone from the warehouse without a seemingly solid schedule. The cookies feature a fruity filling in a butter shortbread cookie that's topped with streusel and powdered sugar.
Each Costco cookie pack is $9.99 and includes 12 cookies. Instagram account @costco_empties says they are "delicious warmed up!" and other members agree. Back when these dropped in March 2021, some people suggested freezing them in order to retain their freshness, then heating them in the oven.
Related: The Best Costco in Every State
Mini All American Cakes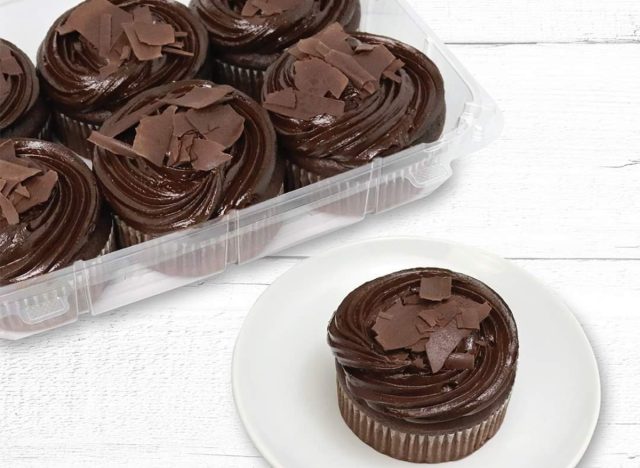 In 2020, we said goodbye to a ton of Costco items, including the giant All American Chocolate Cake—and not even a Change.org petition with thousands of signatures could bring it back to what it once was…well, sort of. In July 2021, the bakery started selling a smaller version of the cake, which was a mini muffin-sized treat with the same icing, chocolate shaving toppings, and cake base as the original.6254a4d1642c605c54bf1cab17d50f1e
Like other bakery items, the mini cakes didn't last too much longer as summer ended. But, according to Instagram, they are officially on sale again. A picture posted by @costco_empties shows the cakes displayed at Costco in a pack of six for $7.99. The Instagram account notes that each cake is an impressive 0.5 pounds and it freezes and defrosts "beautifully!"
If your favorite bakery item isn't back yet, don't fret!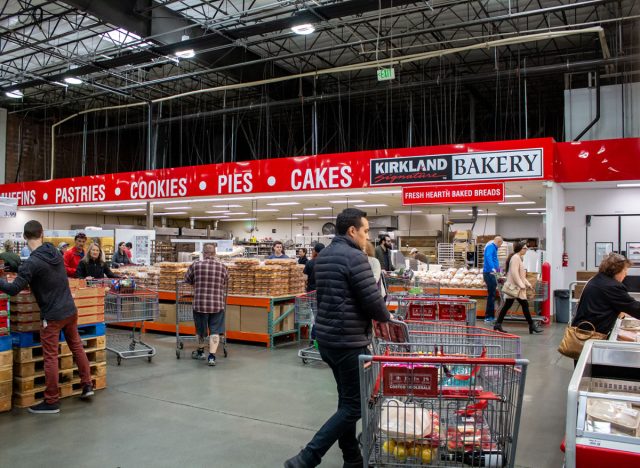 2022 is just getting started, which means items like the Key Lime Pie, Pumpkin Pie, Cheesecake, Coffee Crumb Muffins, and more will likely return to Costco's bakery section at some point this year.
Luckily, one fan-favorite that's stocked year-round is the croissant! The buttery pastry comes in a big pack of 12, and while it may be plain, it's actually a very versatile baked good, according to members. Some say heating it up in the oven, microwave, or air fryer turns it into a flaky, Paris-worthy treat. Others say adding eggs, ham, cheese, chocolate chips, or jam is the way to go, while still others say that transforming them into French Toast or grilled cheese is the ultimate hack.
For more info about what's happening at Costco warehouses near you, read these next:
A Gas Leak at a Costco Warehouse in This State Caused 20 Illnesses
Amanda McDonald
Amanda has a master's degree in journalism from Northwestern University and a bachelor's degree in digital journalism from Loyola University Chicago.
Read more about Amanda