America's Largest Grocery Chain Just Added 6 New Items to the Freezer Section
Many of these products can be your freezer fallbacks for the rest of 2021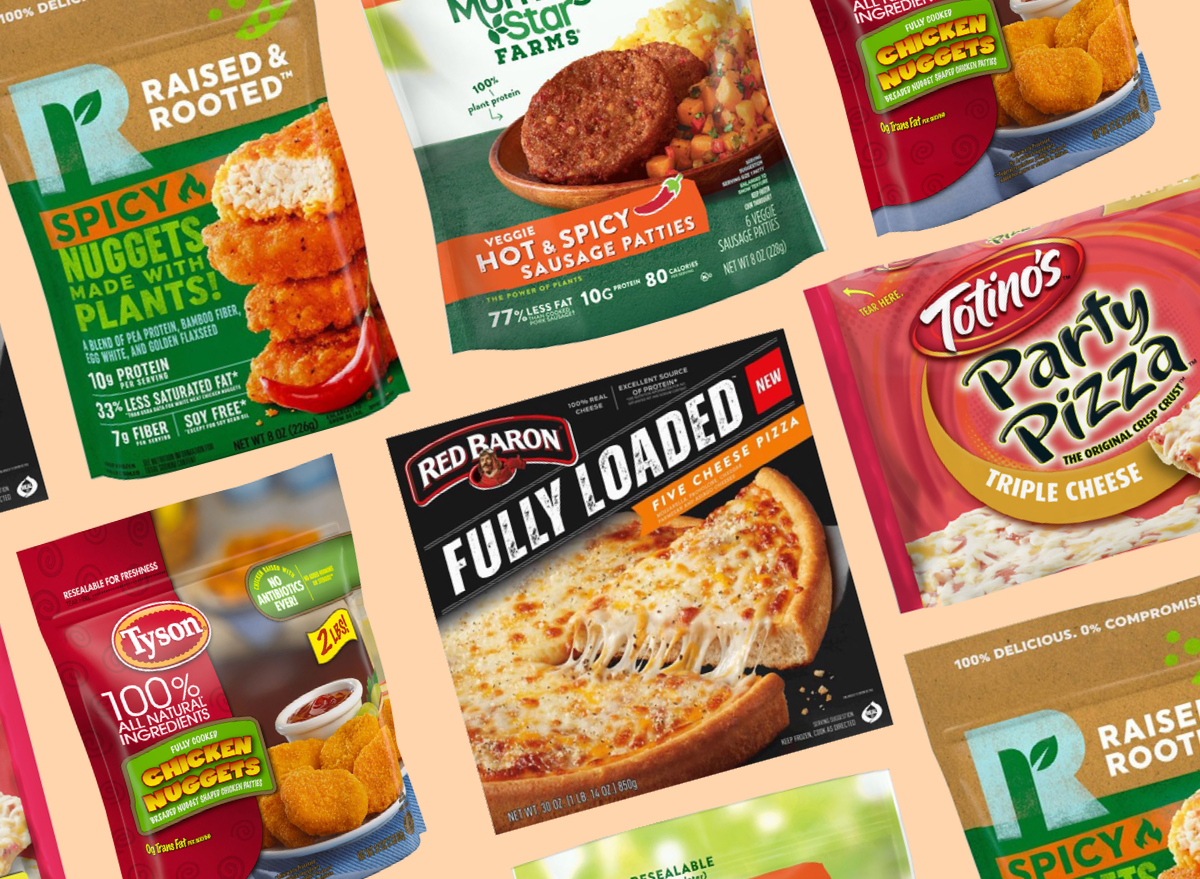 Gone are the days of leisurely wandering into two or three grocery stores to amass your weekly necessities. In the time of COVID-19, people are looking for ways to make their shopping trip as efficient as possible or even avoid perusing the shelves in-person altogether and opting for delivery instead. Luckily browsing new arrivals is easier than ever—and Kroger just dropped new frozen items on its website.
Under their "New Arrivals" section is an array of products that might help get you closer to finding everything you need all in one place to avoid that second grocery run. Some of these products will be available at your local store, but since there are 2,700+ Kroger stores in 35 states, some items may not be at the one in your neighborhood yet. In any case, here are six brands debuting 13 new items to stock your freezer with in October 2021.
Related: Shoppers Say This Is the #1 Best Grocery Store Chain for Holiday Appetizers
Beyond Meat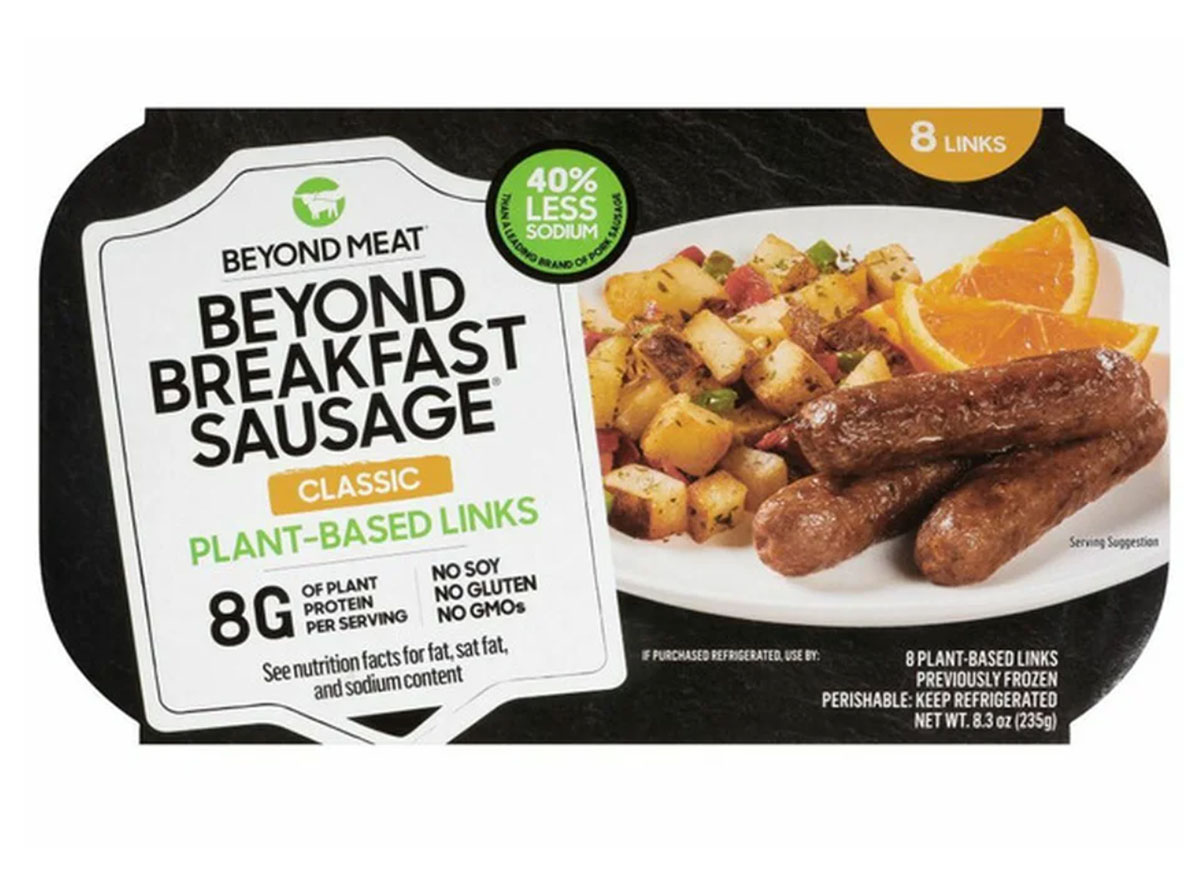 Kroger is bringing more options for vegan and vegetarian shoppers with these two Beyond Meat products. Sizzle up a couple juicy, protein-packed sausages with breakfast or toss some Italian-seasoned "meatballs" in a warm marinara-coated pasta.
Beyond Meat Beyond Breakfast Classic Plant-Based Sausage Links comes with 8 links per pack for $4.99, and Beyond Meat Italian Style Plant Based Meatballs includes 12 per pack for $4.99.
These pea-protein substitutes are made with all-natural, non-GMO ingredients so that you can enjoy a convenient meal, even if you're giving up meat or trying to cut saturated fat and sodium content from your diet. Both items are soy-free and gluten-free, in case you were worried about those, too.
Morning Star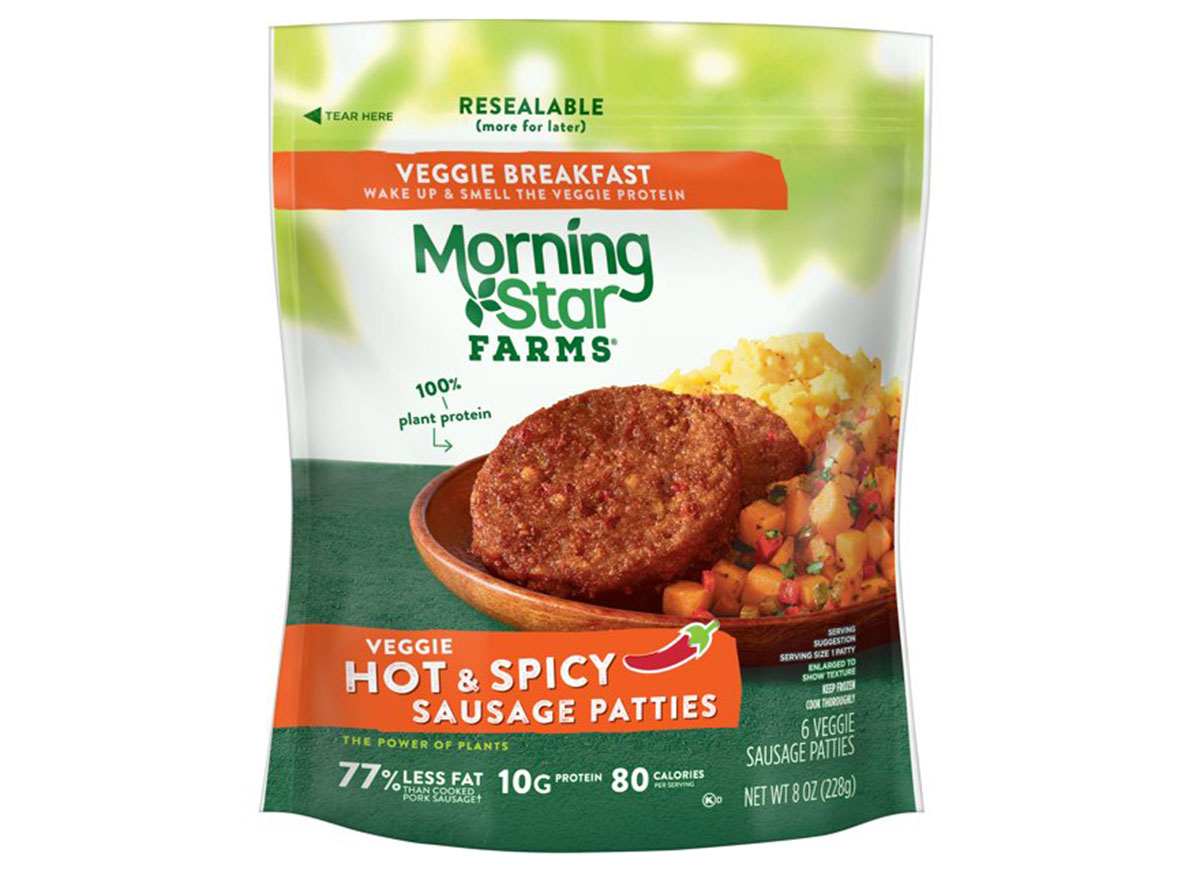 These two MorningStar Farms additions to the freezer aisle can also help if you're quitting meat but still craving the taste of your favorite beef-flavored go-to's.
If you prefer your vegetarian-friendly sausage in patty-form, look no further than the MorningStar Farms Veggie Breakfast Plant-Protein Hot and Spicy Meatless Sausage Patties, with 8-ounces of meatless protein for $4.29.
Dreaming of a burger? The MorningStar Farms 16g Protein Grillers Prime Veggie Burgers could hit the spot. As you're taking in the last days of warm grilling weather or preparing game-day food for football season, the charred flavor on these veggie burgers will leave you as satisfied as the real thing. The four-burger package runs for $4.29.
However, both of these items do contain wheat. So if you're avoiding gluten, opt for a different choice.
Related: To get all the latest grocery news delivered right to your email inbox every day, sign up for our newsletter!
Totino's
6254a4d1642c605c54bf1cab17d50f1e
Who doesn't love a convenient way to eat pizza? Kroger is adding Totino's Frozen Triple Cheese Party Pizza Pack to their aisles, giving you a treat to bring to your socially-distanced get-togethers. One box holds 4 pizzas and can be prepared in a toaster oven in just 15 minutes.
With a listed serving size of only half a pizza, this grocery cart add-on is something you can use in a pinch, but we wouldn't recommend stocking up on this one every week.
Red Baron
Three new thick-crust Red Baron frozen pizzas arrived to suit any kind of pizza lover – Five Cheese, Pepperoni, and Supreme (stacked with pepperoni, sausage, peppers, and onions). It's not suited for an everyday indulgence, but at $7.49 for a 6-slice pie, this might be handy to store in the back of your freezer for a rainy day to share.
Tyson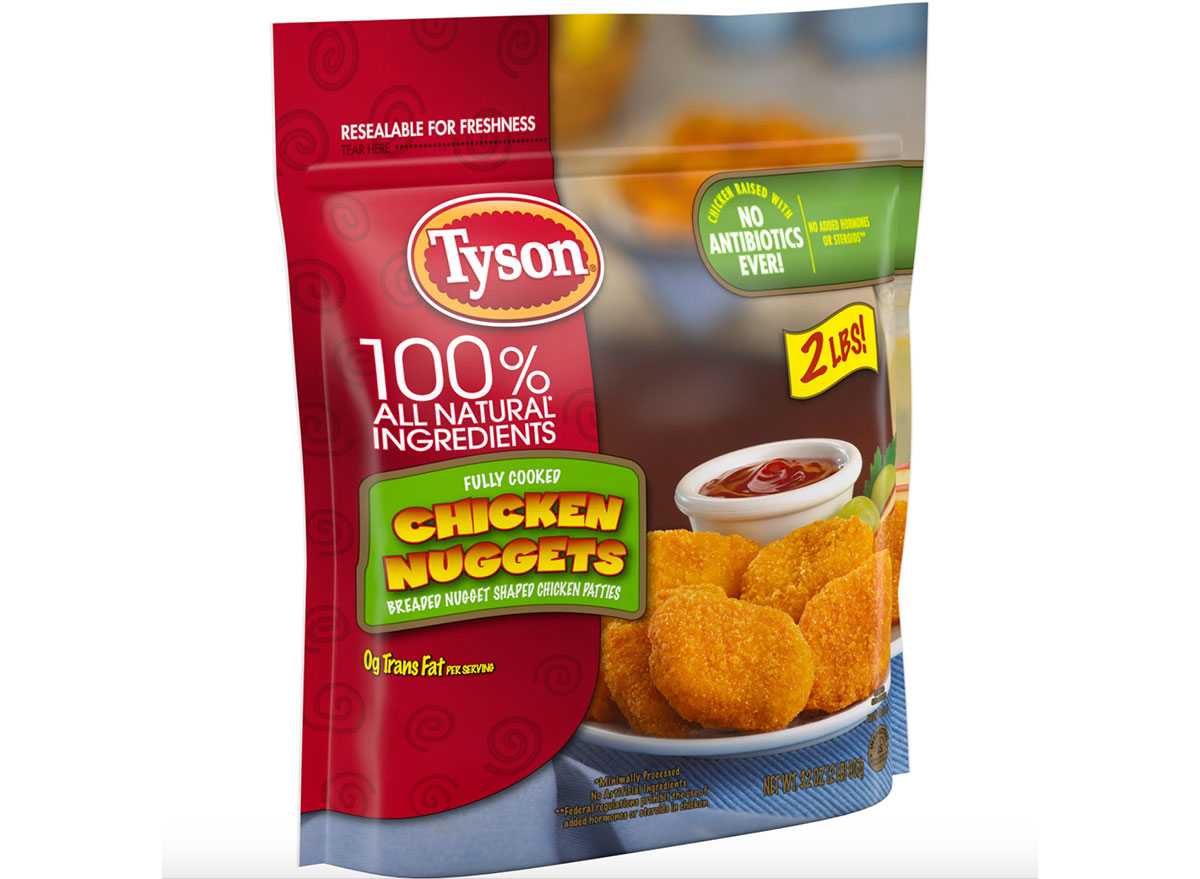 Kroger is bringing a handful of Tyson fully cooked options for when you don't want to think about food prep or venture out into the cold for fresh groceries. There are 4 varieties: Tyson Fully Cooked Chicken Nuggets, Tyson Fully Cooked & Breaded Chicken Patties Family Pack, Tyson Fully Cooked Crispy Chicken Strips and Tyson Fully Cooked and Breaded Southern Style Chicken Breast Tenderloins.
The chicken meat is free of antibiotics and contains no added hormones or steroids. While it can't help you with a well-balanced diet, it does make a great occasional snack for $9.99.
Raised & Rooted
Even meatless customers love a good nugget, and this one carries some heat. The Raised & Rooted Spicy Plant-Based Nuggets offer less saturated fat than traditional snack-sized chicken. This item is 8-ounces for $4.99 and chock-full of protein made up of vegan-friendly alternatives.
Though this option eliminates meat, it carries 580 milligrams (25% daily value) of sodium in a single serving, so just be careful if you're monitoring your salt intake.
For more info about the items at the supermarket in your neighborhood, read these next:
Grocery Shoppers Are Arguing That This Is the Best Way to Save Money on Food
Sarah Wong
Sarah studied at Northwestern University, where she received a bachelor's degree in computer science and experimented with mixing tech and journalism.
Read more about Sarah