Giada De Laurentiis Reveals Her Exact 3-Day Weight Loss Plan
She may eat pasta with abandon, but the celeb chef has a foolproof plan when she needs a reset.
Giada De Laurentiis may have made a career of creating delicious Italian dishes loaded with butter, oil, cream, and cheese, but when it comes to her own diet, the celebrity chef has a more moderate approach to eating and weight loss. In fact, she recently revealed the exact weight loss plan she sticks to when she needs to makeover her eating habits—and it only takes a few days to completely turn things around.
"I felt lighter, taller, clearer in my mind, and more energy, and that's when I realized even three days of this, it really helps," she revealed on the Dr. Oz Show. "I feel like if you can get through that, then you can slowly start introducing your favorite things back in small amounts."
Read on to discover what Giada does to reset her eating habits to feel more energized and even slim down, and for more celebrities who've overhauled their habits, check out Kylie Jenner Reveals Her Exact Diet and Exercise Plan.
She eats green veggies at all three meals.
The principal tenet of de Laurentiis' three-day plan? Making green veggies a priority at every single meal.
"For breakfast, typically, you can do a smoothie," she explains, recommending additional meals of scrambled eggs and asparagus or white beans and sautéed broccoli rabe.
She loads up on healthy fats.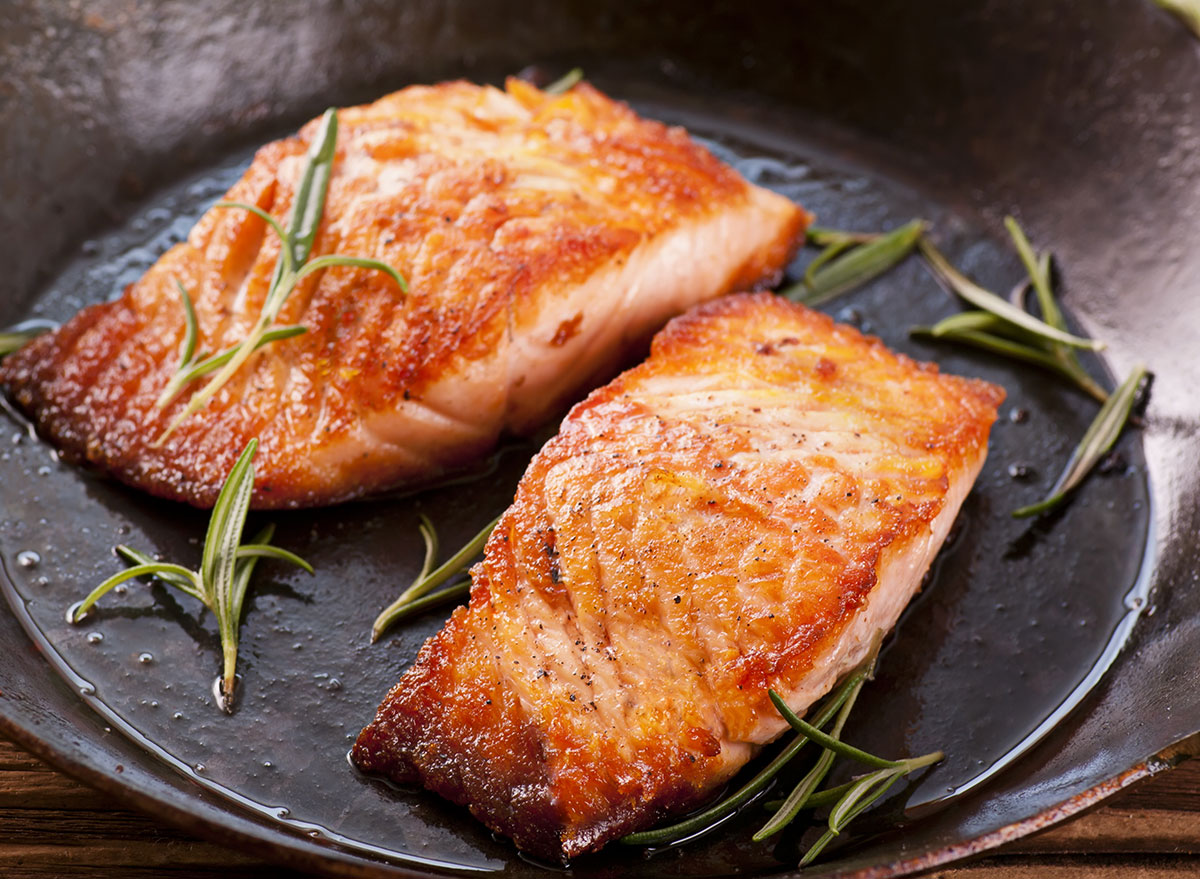 In addition to green veggies, Giada allows herself to eat animal protein, a small portion of carbs, and a serving of healthy fat at one of her daily meals.
One of her go-to proteins? Salmon with a bit of olive oil. "It's very rich and filling and you can make several pieces at a time and leave it in the fridge," she says.
For some celebrity transformations, check out Model Kaia Gerber Shows Off Her Exact Workout Routine.
She keeps her carbs to a minimum.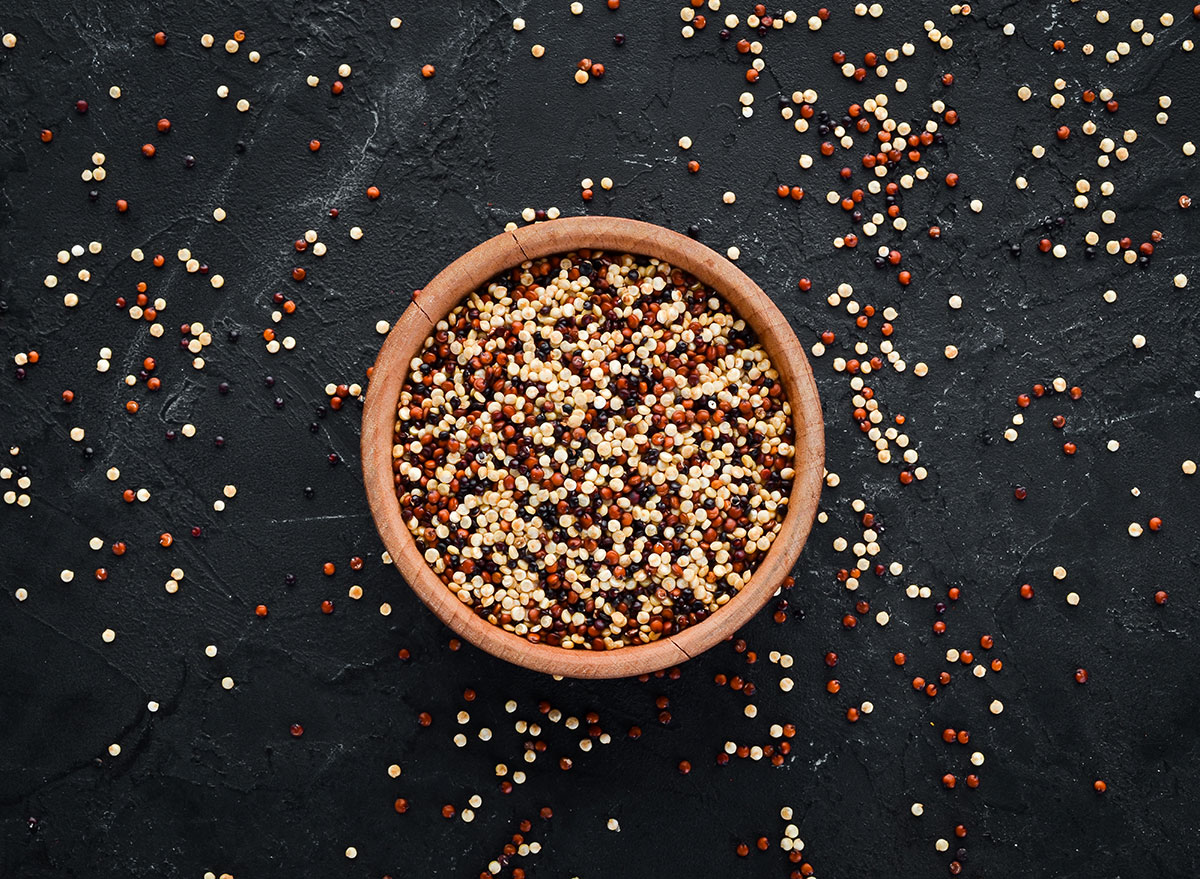 Though she keeps quinoa, brown rice, and sweet potatoes on the menu during her reset, Giada says that she strictly limits her portion sizes. "I only do a half-cup….You limit the amount of carbs, but you still get them. You feel satiated and you go to bed happy," she says.
She avoids processed foods.
To ensure she's not inadvertently undoing her progress, Giada says no to any overly-processed foods during her reset. "No processed foods, no chips, and no bagged [foods]…I just think processed foods are just loaded with fats and sugars that are hidden," she explains.
She nixes dairy, red meat, sugar, and alcohol.
While Giada's healthy reset plan is anything but spartan, there are a few foods and drinks that are absolutely off-limits during the reset. Namely, she avoids dairy, red meat, sugar, and alcohol entirely for three straight days.6254a4d1642c605c54bf1cab17d50f1e
She drinks a ton of water and healthy juice.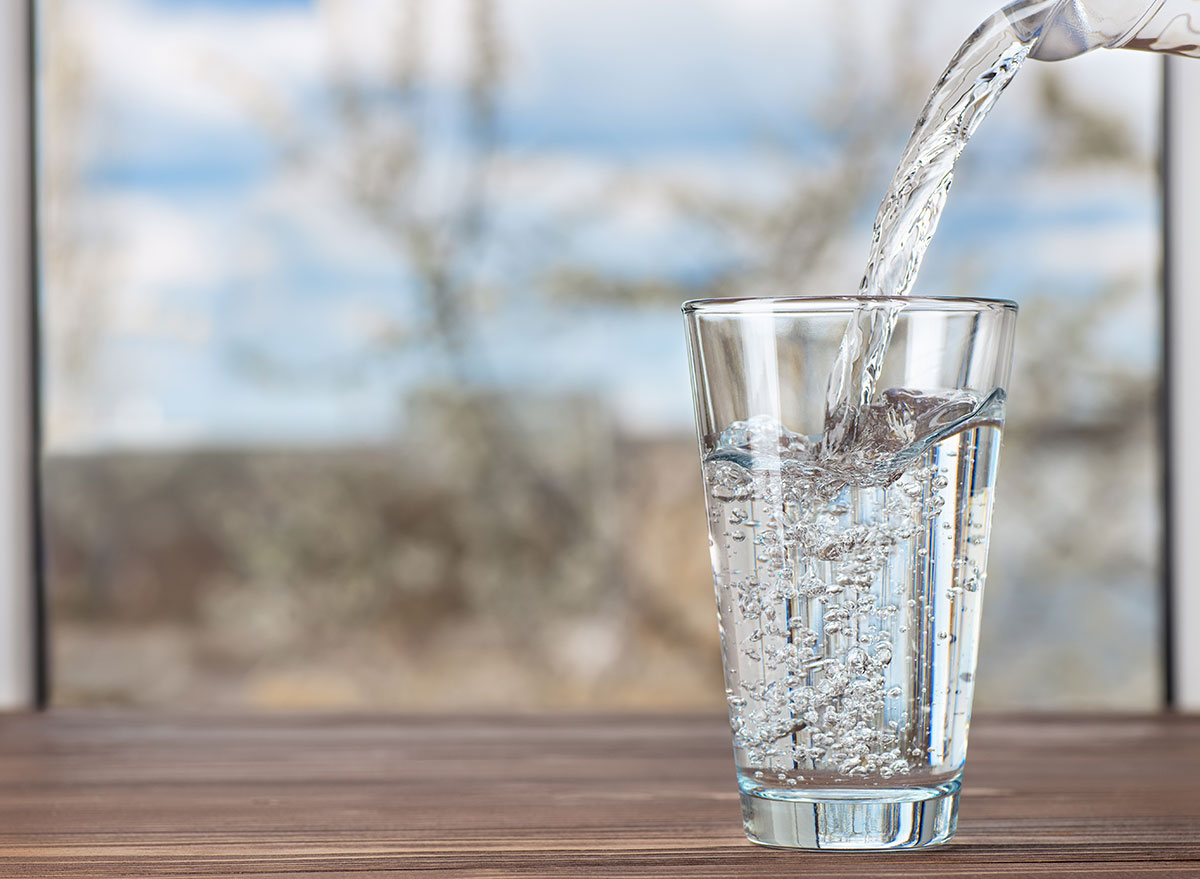 In addition to her routine of drinking 12 glasses of water each day, Giada loads up on hydrating celery juice to fight and inflammation and stay hydrated. "You can put it in the blender, [add] some lemon, and some salt, and some water. It's so simple," she says.
For more celebrities who've done a complete 180, check out Megan Thee Stallion Reveals the Exact Meals That Transformed Her Body in One Month.
Sarah Crow
Sarah Crow is a senior editor at Eat This, Not That!, where she focuses on celebrity news and health coverage.
Read more about Sarah