How Much Vitamin D You Need at Every Age, Say Dietitians
Plus, the best foods and supplements to ensure you get enough.
You know vitamin D is an important nutrient. But did you know there's a good chance you and your family aren't getting enough of it?
According to recent research, more than 90% of American adults are deficient in vitamin D. The same holds true for about half of the infant population and 61% of U.S. children and adolescents. This is a major miss for our collective health because the nutrient brings a lot to the table.
"Vitamin D is most commonly known for keeping bones and teeth strong, but it does so much more," Dawn Jackson Blatner, RDN, CSSD, the author of The Superfood Swap tells Eat This, Not That! "It also helps the immune system fight off bacteria and viruses, supports healthy blood sugar metabolism, and may even help with mood regulation."
So, how much vitamin D do you need each day? (Spoiler: It depends on your age!) And how can you make sure you and your family are getting enough?
Here, Blatner and another top-notch registered dietitian answer these questions and more.
Infants 0 to 12 months
Aim for: 10 mcg (400 IU)
Sometimes called the "sunshine vitamin," the body naturally produces vitamin D when it's exposed to sunlight. But since infants have sensitive skin, health experts recommend shielding them from UV rays. This, coupled with the low vitamin D levels in breast milk, means many babies, including those who consume both breast milk and formula, have a high risk for vitamin D deficiency.
"The best way for breast-fed and mixed-fed babies to get vitamin D is through a liquid supplement that's applied to the breast before breastfeeding or in a bottle of breast milk," Blatner says.
She recommends asking your pediatrician for a supplement recommendation and confirming with them how long you should continue use. "Formula is fortified with vitamin D, so formula-fed babies typically don't need a supplement," Blatner adds.
Toddlers 1 to 3 years old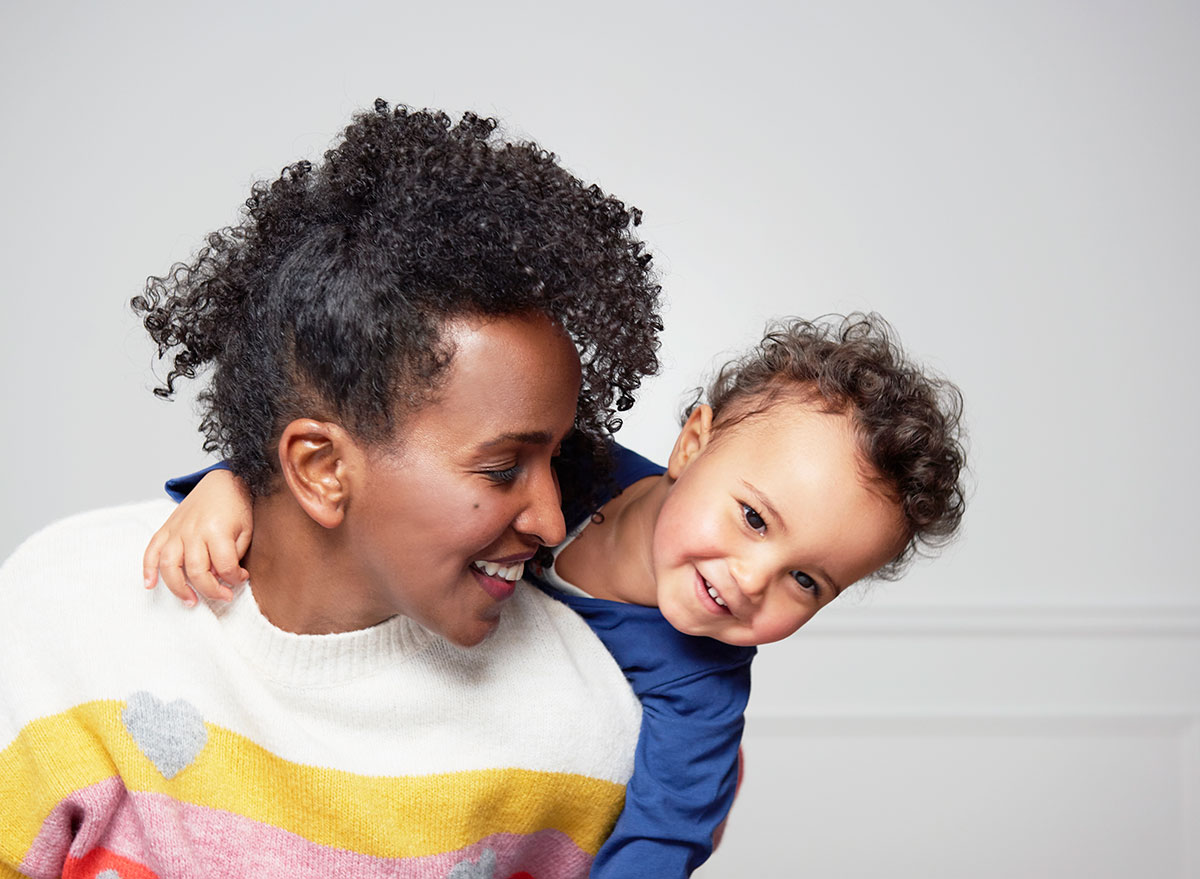 Aim for: 15 mcg (600 IU)
Frances Largeman-Roth, RDN, mom of three and author of Smoothies & Juices: Prevention Healing Kitchen, says whole milk is a great vitamin D-rich choice for toddlers. "Each 8-ounce cup of milk offers 124 IU, and toddlers should drink about 2 cups daily," she says. Another great option is ricotta cheese.
"Most cheeses don't contain vitamin D, but full-fat ricotta contains 25 mcg per cup," Largeman-Roth says. "It's great in pancakes and also helps boost the protein content."
As for vitamin D supplements, they may be a smart choice for kids this age, especially if they don't like dairy, Largeman-Roth says. Your pediatrician can confirm what's best for your child, but Largeman-Roth is a fan of Nordic Naturals Baby's DHA with Vitamin D3.
"We use to add this to our kids' bottles of milk," she says.
Kids 4 to 13 years old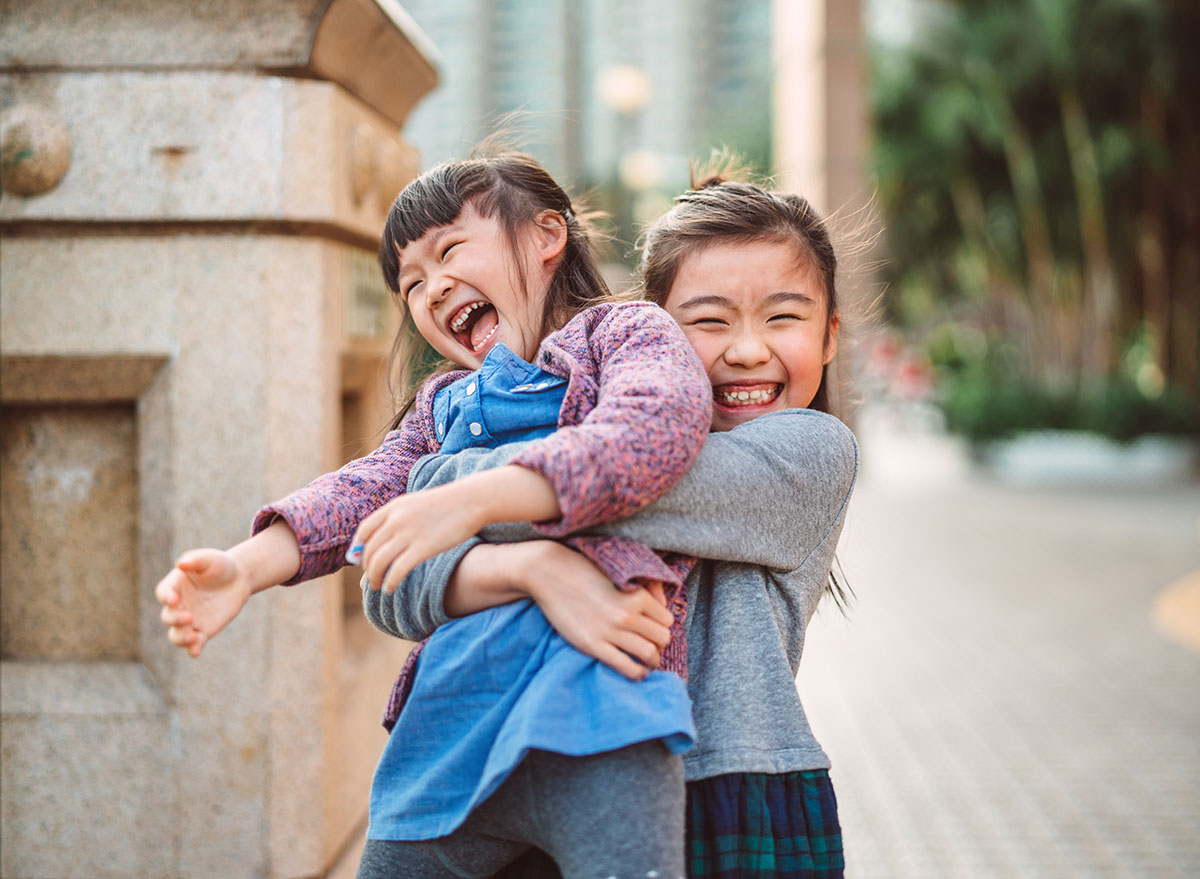 Aim for: 15 mcg (600 IU)
One egg (with its yolk) contains 41 IU of vitamin D, and kids generally love them, says Largeman-Roth. She recommends hard boiling eggs and serving them with everything bagel seasoning for dipping. Largeman-Roth is also a fan of baked salmon for kiddos and tweens.
"It depends on your kid, but many of them like it! A 3-ounce serving of salmon boasts more than half of the day's recommended vitamin D intake," she says.
If you're worried your kid is coming up short on vitamin D, definitely ask your doctor if a daily supplement could be an appropriate "insurance policy."
Largeman-Roth recommends the Emergen-C Kidz Immune+ Dietary Supplement Gummies for this group because a two-gummy serving has 13.3 mcg of vitamin D, plus vitamin C and B vitamins. "My 12-year-old daughter loves them," she adds6254a4d1642c605c54bf1cab17d50f1e
Teens 14 to 18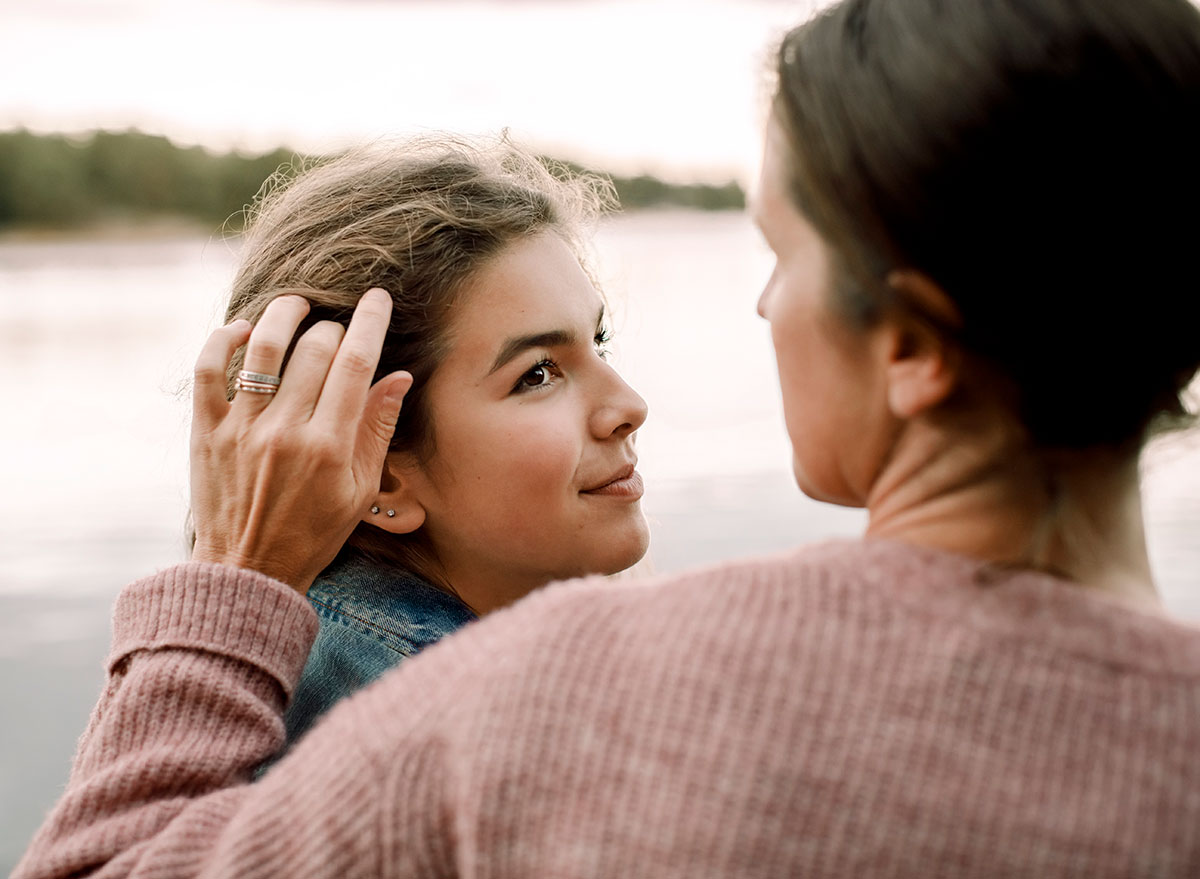 Aim for: 15 mcg (600 IU)
Largeman-Roth says tuna pouches, like the flavored ones from Bumble Bee, are a great choice for hungry teens because they require zero prep work. Pair them with crackers or veggies for a quick afterschool snack. Fortified cereal, including kid favorites like Cinnamon Toast Crunch and Rice Krispies, is another good source of vitamin D for this age group, according to Largeman-Roth.
"A standard serving will provide 10-15% of the daily recommended intake of vitamin D. Plus, teens can serve it themselves, and they'll get additional D from the milk," she says.
Vitamin D supplements are a smart idea for this age group, says Largeman-Roth, who notes teens tend to reach for packaged snacks that are less nutrient-rich. Ask your kid's doctor if a supplement is right for them.
Adults 19 to 70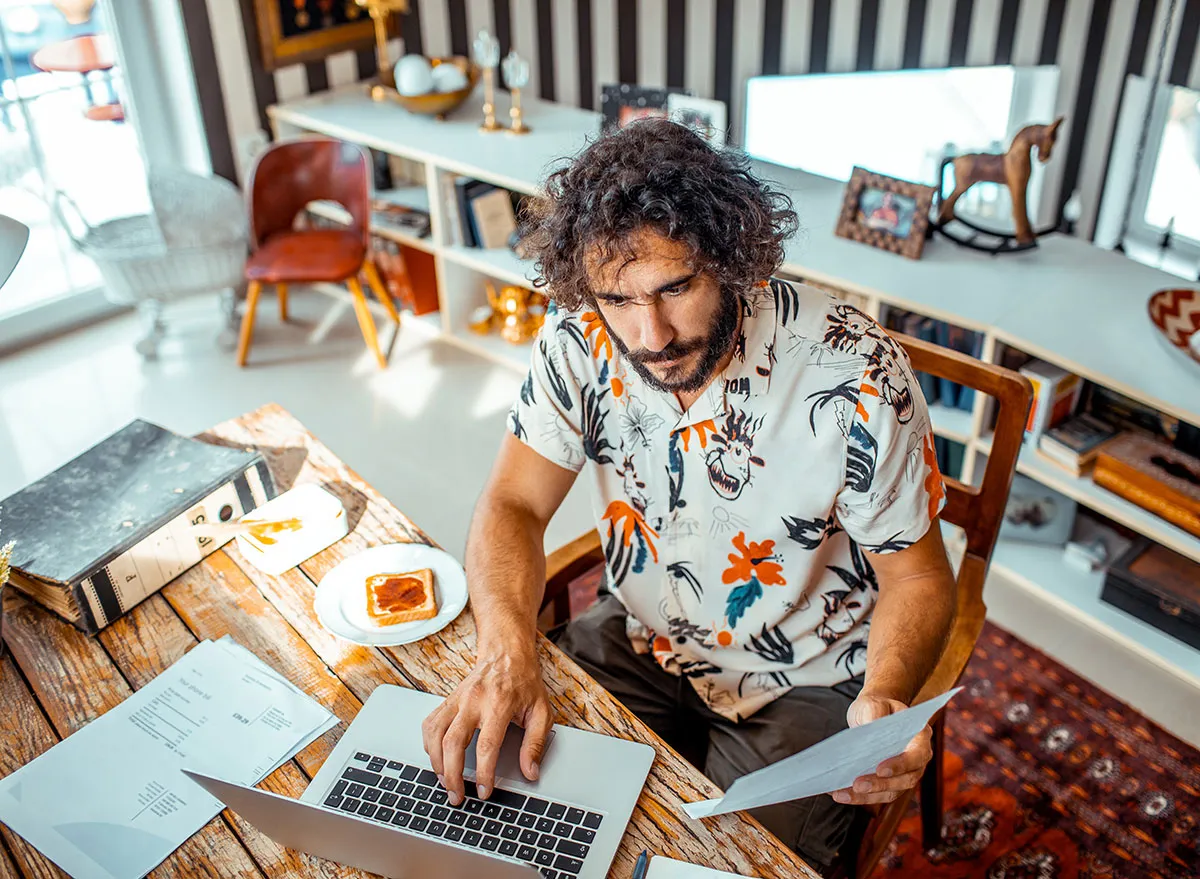 Aim for: 15 mcg (600 IU)
As we move into adulthood, we tend to spend more time inside and become more responsible with our sunscreen use. As a result, our vitamin D tends to dip, Blatner says. Thankfully, at the same time, our taste buds evolve, and we tend to be open to trying a wider array of foods. Vitamin D-rich options to add to your next shopping list include:
Fatty fish like salmon, sardines, and tuna.
Egg yolks UV-light exposed mushrooms (like these).
Vitamin D-fortified orange juice, cereal, plant-based milk, dairy milk, and yogurt.
Even if you're eating a diet rich in vitamin D, it's probably still a good idea to take a vitamin D supplement as well, says Blatner. Speak with your doctor about an appropriate option for you.
Adults over 70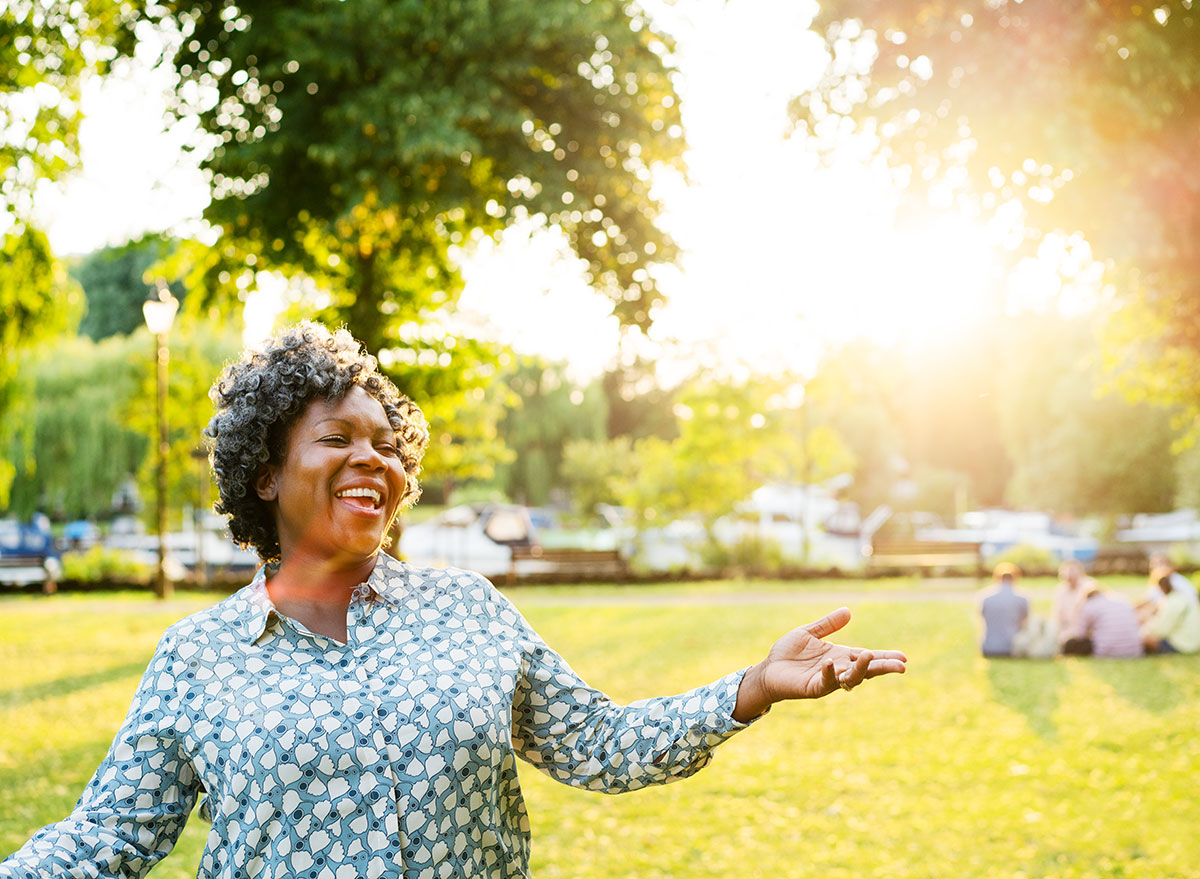 Aim for: 20 mcg (800 IU)
Not only do we spend less time outside as we age, but the skin's ability to make vitamin D when exposed to UV rays also diminishes.
"That's why vitamin D recommendations increase at age 70 to 800 IU," says Blatner.
Unfortunately, hitting the daily mark through diet alone isn't always easy during this stage of life.
"Many older adults have decreased appetite, so it's difficult to get adequate vitamin D from snacks and meals. Your best bet is likely to take a supplement to ensure you're hitting the mark," she adds.
And remember, your primary care provider can recommend the best product for you.
For more, be sure to read Best Supplement Brands for Multivitamins, Recommended by Dietitians. Then, don't forget to sign up for our newsletter!