23 Items Costco Discontinued This Year
These were the most devastating goodbyes of 2021.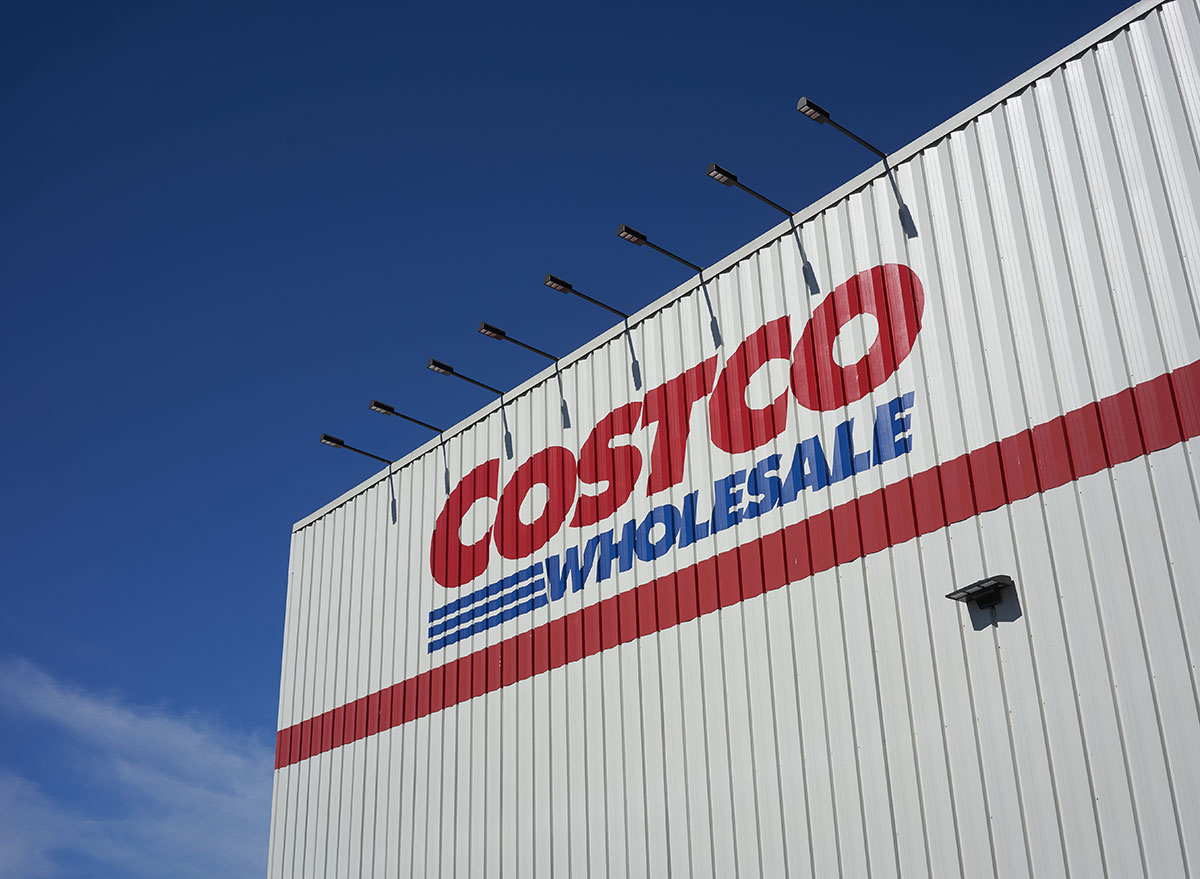 Costco is taking the "new year, new me" resolution seriously going into 2022 after a year of discontinuing several fan-favorites from its shelves. Since January, superfans on Instagram and thousands of users on Reddit have found the infamous "death star" on many of our favorite foods. The asterisk, as well as a price ending in .97, are Costco's clever ways of signaling an item is leaving the premises.
As sad as we are to see them go, we can only hope Costco replaces them with something equally as delicious! Here are 20+ of our favorite food items you won't be seeing in Costco warehouses in 2022.
Related: The Worst Costco Shortages of 2021
Parmigiano Reggiano Wedges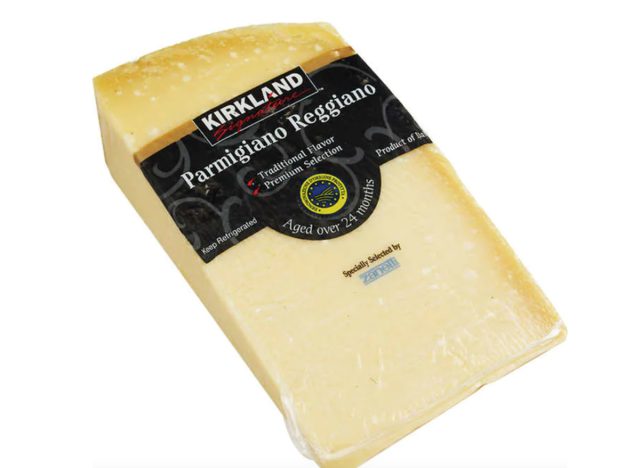 Of all the items discontinued in 2021, some say this one might be the most painful. Reddit user @plluviophile alerted the Costco-verse in the fall that the wholesaler discontinued this product "indefinitely." The announcement hit a sore spot with many users agreeing that they should "riot." Costco is still selling Parmigiano Reggiano, but now it is only available in either a $950 wheel (that weighs 72 pounds) or in a $15 grated tub.
One of the most popular Costco food court items won't be back in stores for 2022 after being discontinued when the COVID-19 pandemic began. Others have been reappearing as stores slowly move back to full service, however, combo pizza fans everywhere will be disappointed to hear that the melting pot of toppings is likely not returning.
Reddit users lamented the loss of the delicious veggie, sausage, and pepperoni pizza. Some desperate Combo-lovers started petitions on change.org asking Costco to bring it back. Time will tell if it works.
Related: To get all the latest Costco news delivered right to your email inbox every day, sign up for our newsletter!
Is it better to have loved and lost or never loved at all? Reddit user @ickyvikki13 commented on the Costco subreddit that her favorite discontinued item is the tikka masala from Tasty Bite. "They replaced it with [Tasty Bite's] lentils, but it's just not the same," they wrote.
While the microwavable meal is discontinued from Costco, it is still available at other grocery stores.
Litehouse Freeze-Dried Garlic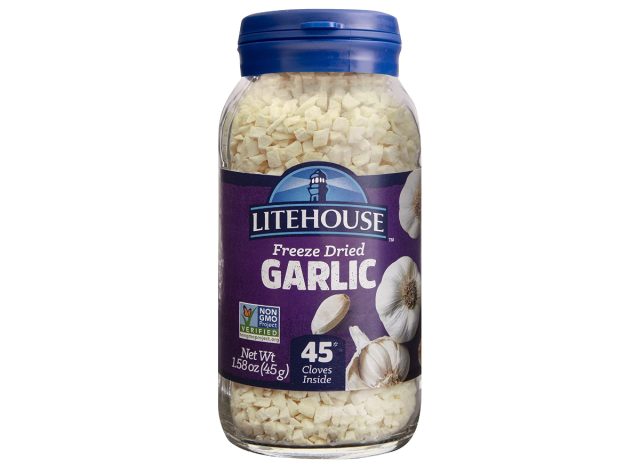 Costco is no longer selling the huge jars of Litehouse freeze-dried garlic that lots of home chefs used…for a while. According to Litehouse's website, one jar is the equivalent of 45 cloves of garlic. Eat This Not That confirmed that even though the garlic is gone, Litehouse and Costco have plans to roll out new seasonings ASAP.
Brookside Strawberry and Passionfruit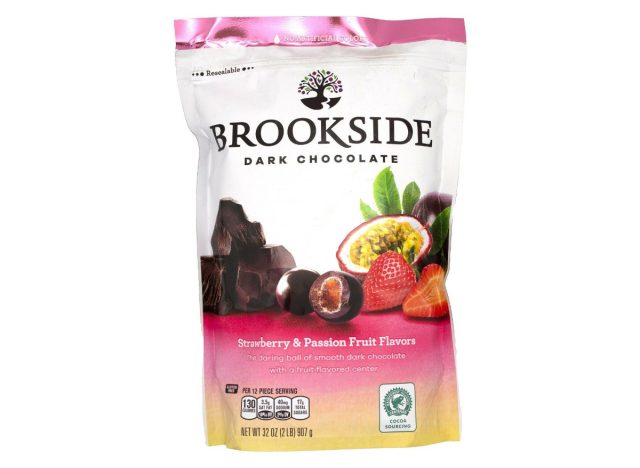 Another item Costco discontinued this year was spotted by @costco.love in July. The 2-pound bags of Brookside's Strawberry and Passion Fruit snack had Costco members talking. Reddit user @Kromis started a thread about the chocolates being on sale, with the "death star" visible, saying the snacks are "my absolute favorite Costco chocolates." Although these favorites are gone, Costco is still selling the acai version.
Related: 7 Biggest Changes Costco Made This Year
Pizza lovers this year suffered another big loss when Costco stopped stocking its take and bake pizza. Reddit user @cryptoad5 asked other Costco members what happened to it, and received more than a hundred comments. Users expressed how upset they were to see the pizza go. Reddit user @ManagerMilkshake said that the take and bake pizza, "got me in the door more than any other product."
The pizza was made in-store, refrigerated, and ready for you to pick up and bake at home.
Kirkland Signature 100% Mediterranean Blend Oil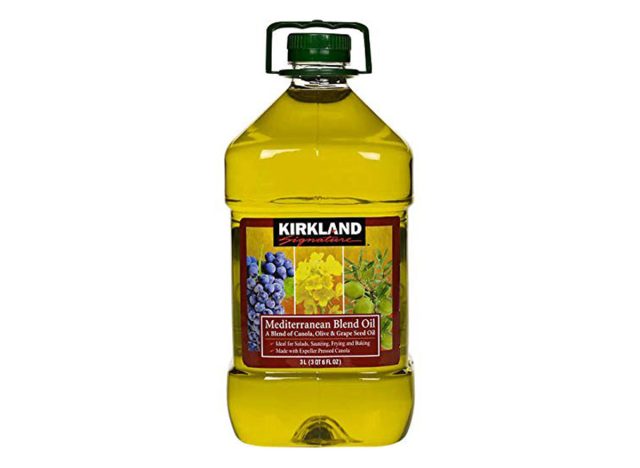 Kirkland brand's 100% Mediterranean Blend Oil was a popular go-to but has been discontinued.
The oil was so popular it actually inspired people to try to make their own! Reddit user @rook2pawn asked Costco members if they knew the approximate proportions of the different oils used in the canola, grape seed, and olive blend earlier in 2021.
Kevin's Natural Foods Products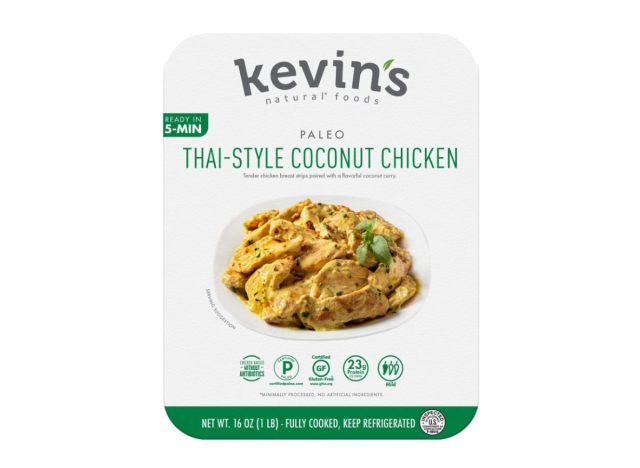 Any grocery shopper wants a great deal on healthy items, and Kevin's products certainly checked all the boxes for many. The Cost Contessa blog reviewed Kevin's mashed cauliflower and coconut chicken meals, saying, "I'm a fan of this quick and easy keto, paleo, and gluten free weeknight meal combo from Kevin's."
However, Instagram account @costco_doesitagain spotted the death star on the item's price tag in September. Like other items that are seemingly leaving the warehouse for good, this one may be on a warehouse-by-warehouse basis.
Lavazza Espresso Italiano Whole Bean Coffee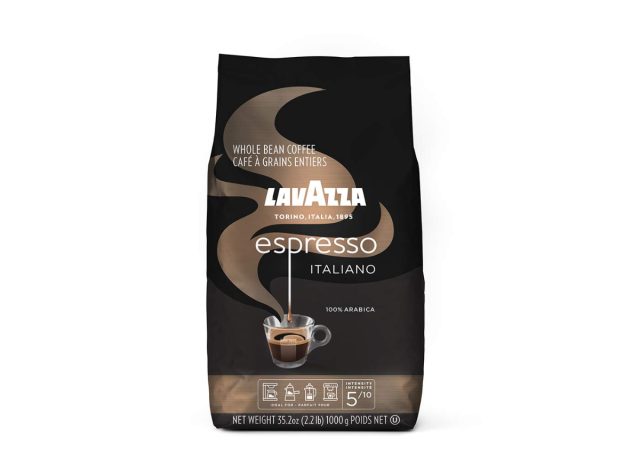 Sorry to say, if your morning routine includes Lavazza espresso Italiano whole bean roast, you might have to change it up. Instagram user @costcohotfinds sounded the alarm in April that this bulk bean supply was leaving warehouses. Costco still stocks Lavazza's organic whole bean coffee, among other options.
Related: Costco Just Outlined These 6 Changes to Its Mobile App
Bibigo Organic Potstickers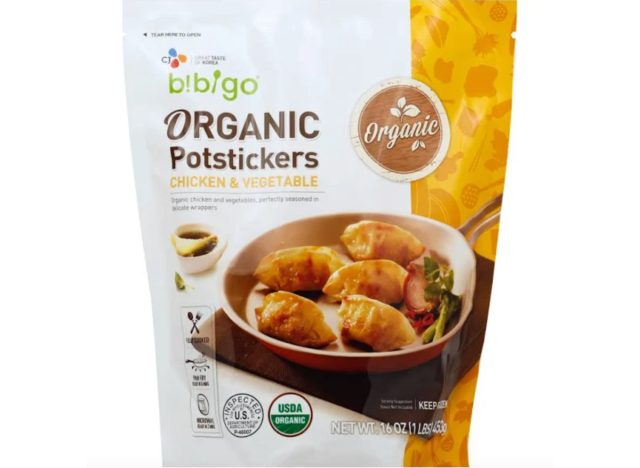 Another fan favorite left shelves over the summer. People were quick to notice that Bibigo's organic potstickers disappeared, as Reddit user @lightmyfire2016 asked members if they had seen the potstickers at other locations when the Puget Sound Costco location ran out. Some users commented that Costco tends to rotate flavors but, unfortunately, it seems like they may be gone for good.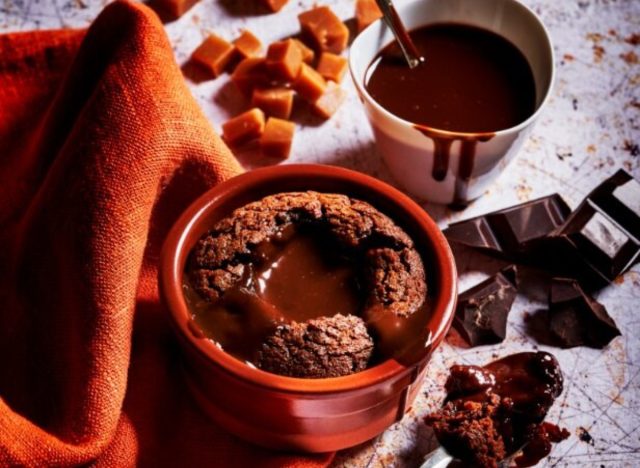 In an earlier post, Instagram user @costcobuys said they're "OBSESSED" with these lava cakes, but earlier this year they were visited by the death star, according to members on Reddit. "Costco employee here. Costco Item#1142519. I don't see it in stock anywhere in the US," says user @foxygoose.
Primal Kitchen Buffalo Sauce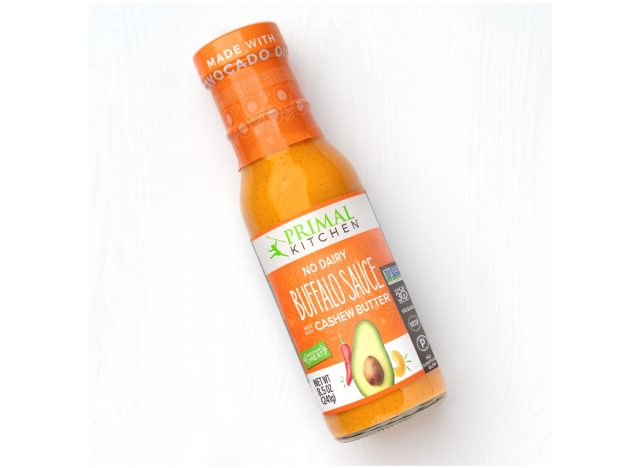 This sauce may have been too hot to handle after it quickly became a household favorite when it appeared in stores last year. Instagram user @costcodeals posted about it in December 2020 and got thousands of likes. Followers commented how yummy the sauce was, and how it's perfect for people with gluten restrictions. The sauce is dairy-free, made with cashew butter, works for people trying to follow a low carbohydrate diet, and was just under $10 when it was discontinued.
Popcornopolis Pumpkin Spice
Costco seemingly discontinued Popcornopolis' pumpkin spice flavored popcorn before the last of the autumn leaves fell. Eat This, Not That! discovered this seasonal treat was getting the boot early, but several other flavors and varieties are still available to buy on Costco's website.
Related: Costco Is Expanding This New Member Perk
Island Princess Macadamia Popcorn Crunch
Instagram account @costco.love spotted this product marked with a death star back in August when Costco seemed to clear out a lot of its Hawaiian products. Members on Reddit noticed many "Hawaii" sections popping up over the year.
"Fairly brilliant move. The Hawaiian islands were shut down last year to tourists, so they probably have a ton of overstock," User @cheekabowwow observed. "Genius to sell it to mainland who couldn't get away to the islands last year, get rid of their aging inventory, and offer something different in the majority of stores."
Kauai Coffee Company Whole Bean Medium Roast Coffee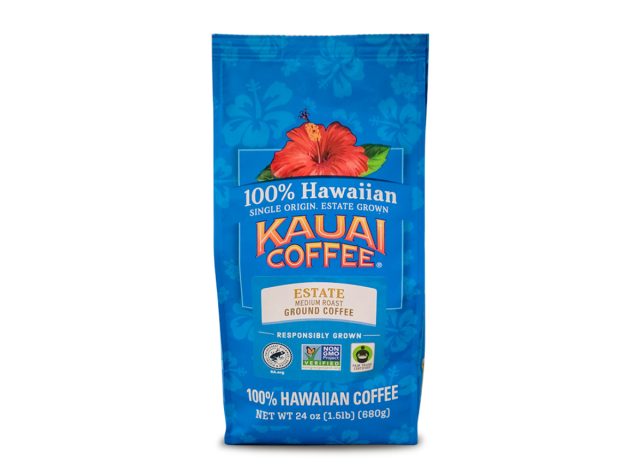 Costco discontinued multiple coffee options in 2021. In August, Costco superfan @costco.love on Instagram posted about several products marked by the infamous death star and Kauai Coffee Company's whole bean medium roast coffee was one of them. Kauai's website describes the medium roast coffee as having "a smooth, delicious flavor and amazing aroma."
Island Princess Mele Macs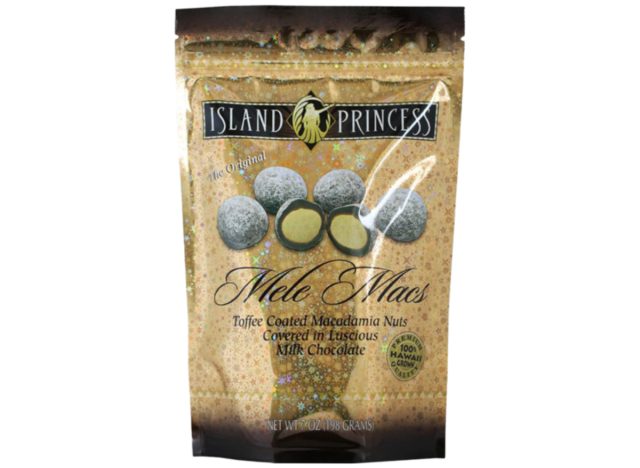 Over the summer another Hawaiian product was discontinued. With all this room in the warehouse, it was no surprise that fall seasonal items made their debut earlier than ever.
Island Princess' website describes the snack as, "perfectly roasted Hawaiian Macadamia Nuts, covered in rich buttery toffee, drenched in luscious milk chocolate and finished by a sweet dusting of powdered sugar."
Related: Costco Is Opening 20+ New Stores in 2022, CFO Says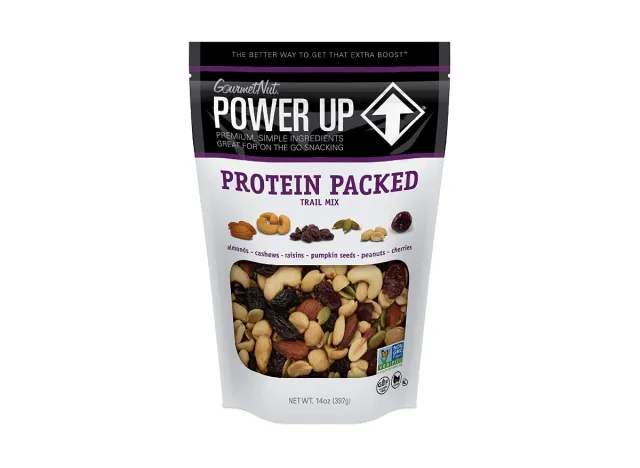 6254a4d1642c605c54bf1cab17d50f1e
This discontinuation hurt granola addicts and Costco members hard. Reddit user @lookie4dacookie bemoaned the loss this fall, saying "Best trail mix in the world is being discontinued. Would it be bad form to buy them all? Asking for a friend…" However, Costco does have all the ingredients to make your own (bulk) version.
Krusteaz Pumpkin Spice Bread 4-pack
This is another autumnal item that was on the chopping block back in October right before all the holiday items made their way to the warehouse. The pack of four bread mixes is made for lasting a while, though, so it may still be in some Costco members' kitchen pantries.
Pocky Chocolate Biscuit Sticks
Earlier this year, Costco fans were pleased to see the store sell a 12-count pack of Pocky sticks at just under $9. Yet, it seems like the discount only lasted as long as they had the product in stock. It was marked with a death star at the end of October.
Related: 5 Ways Costco and Other Grocers Are Battling Inflation Behind the Scenes
Hawaiian Hurricane Microwave Popcorn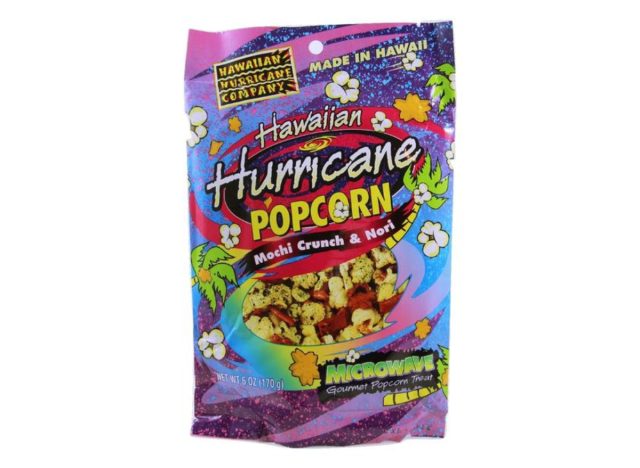 Costco members take discontinuations hard, and this one was no exception. Reddit user @ladylilliani posted about this Hawaiian hurricane popcorn bringing back memories. "Ten (or fifteen) years ago, I received one pack as a gift from a friend. Ever since, I've been looking for this. Amazon sells it sometimes, but at a ridiculously high price, so I never got it. This is a treat," they said.
MacFarms Salted Caramel Milk Chocolate Macadamias
Unfortunately, another Hawaiian product is not making the cut into the New Year. The Instagram account @costco.love spotted the chocolate-covered nuts on sale for $7.97 (and marked with a star in the top right corner).
Schmidt Old Tyme Whole Grain White Wheat Bread
Schmidt Old Tyme wheat bread left shelves quickly this fall when Costco placed them on sale (ending with .97 and with an asterisk on the sign). While there are a few types of bread listed on Costco's website, don't hold your breath waiting for Old Tyme to return. The brand has already been taken off Costco's website and it doesn't seem like Costco has plans to bring it back.
Here's another find from Instagram. On Nov. 21, the account @costco.love posted about Rao's alfredo sauce on clearance in Laguna Niguel, Cali. This warehouse sold a two-pack of the jars for $6.97, but unfortunately, it seems like the sauce won't be returning to Costco shelves soon as it's already gone from the website.
For more info about what's happening at the warehouse in your area, read these next:
Hayley Starshak
Hayley is a graduate journalism student at Northwestern University, where she specializes in investigative reporting.
Read more about Hayley