Kate Hudson Reveals Her Exact Breakfast, Lunch, Dinner, and Workout Plan to Stay Fit
In an exclusive for her scrumptious new food collab, the bubbly beauty shares her total wellness routine.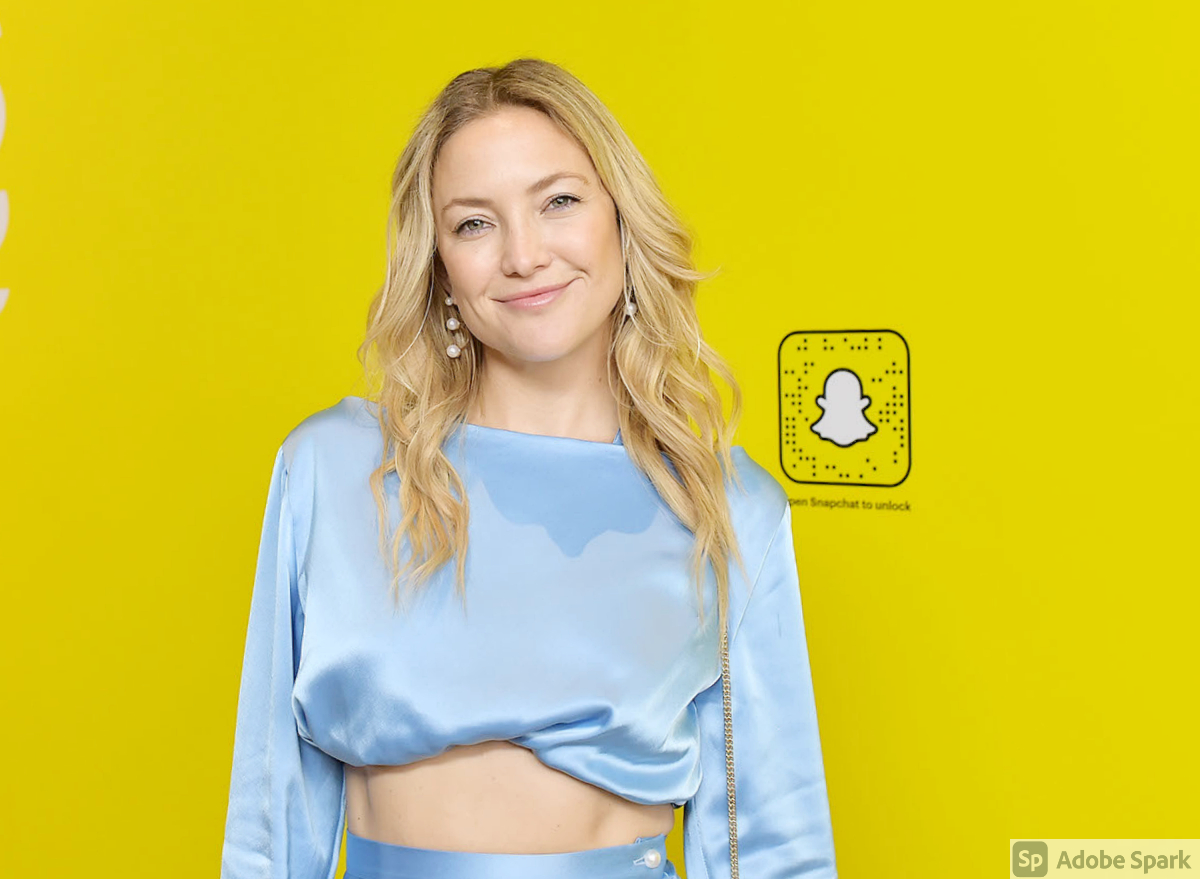 How do you celebrate the launch of your own nutritional powders? With ice cream! This past summer, Kate Hudson did a mashup with one of her INBLOOM plant-based wellness powders to create Van Leeuwen's INBLOOM Vegan Cashew Chocolate-Covered Strawberry Ice Cream. We got the full scoop on the new Kate Hudson ice cream, as the multi-hyphenate talent also went one-on-one with Eat This, Not That! to get detailed about the diet and workout plan that helps her stay healthy and in balance
It sounds irresistible—but Van Leeuwen founder, Ben Van Leeuwen, explained to Eat This, Not That! how this ice cream does more than just taste amazing. "INBLOOM's Brain Flow has cocoa notes, which we knew would blend so well with our vegan chocolate ice cream," Van Leeuwen says. "But it also has the added benefit of boosting your brain's natural abilities to support memory and focus, while muting stress, which we could also use these days."
As an entrepreneur, mom of three, and actor (who's currently filming in Europe), Kate Hudson knows a thing or two about finding that focus. Check out what she's dishing, and don't miss the workout she just shared for a toned butt. (Get after those squats!)
Kate Hudson practices intermittent fasting.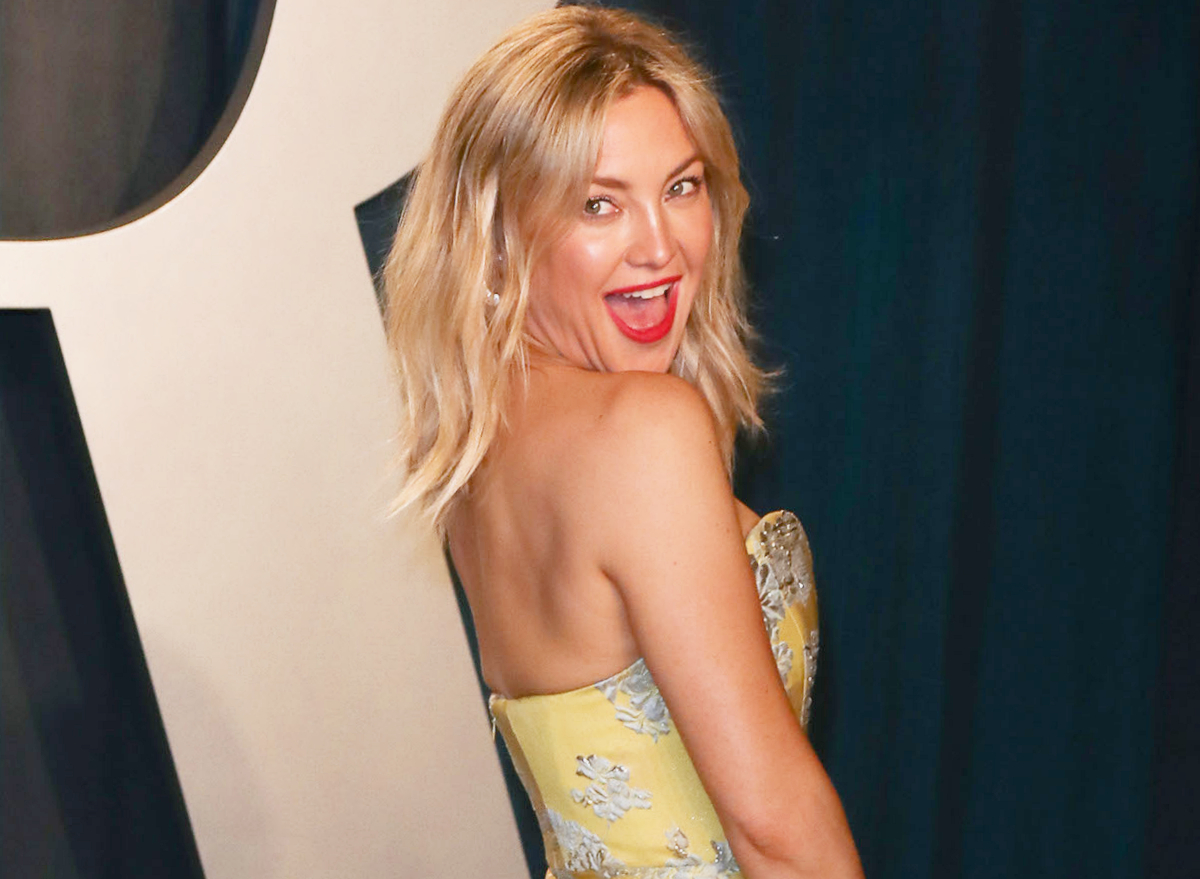 Those great arms, that toned back? They don't happen by accident. To kick off the conversation, Hudson revealed that when she eats is as disciplined a decision as what she eats. "Lately, I've been into intermittent fasting to keep my weight down and boost my energy levels," she reveals.
Learn more about intermittent fasting, and keep reading for her typical daily menu.
Kate Hudson's breakfast is lean, green, and full of protein.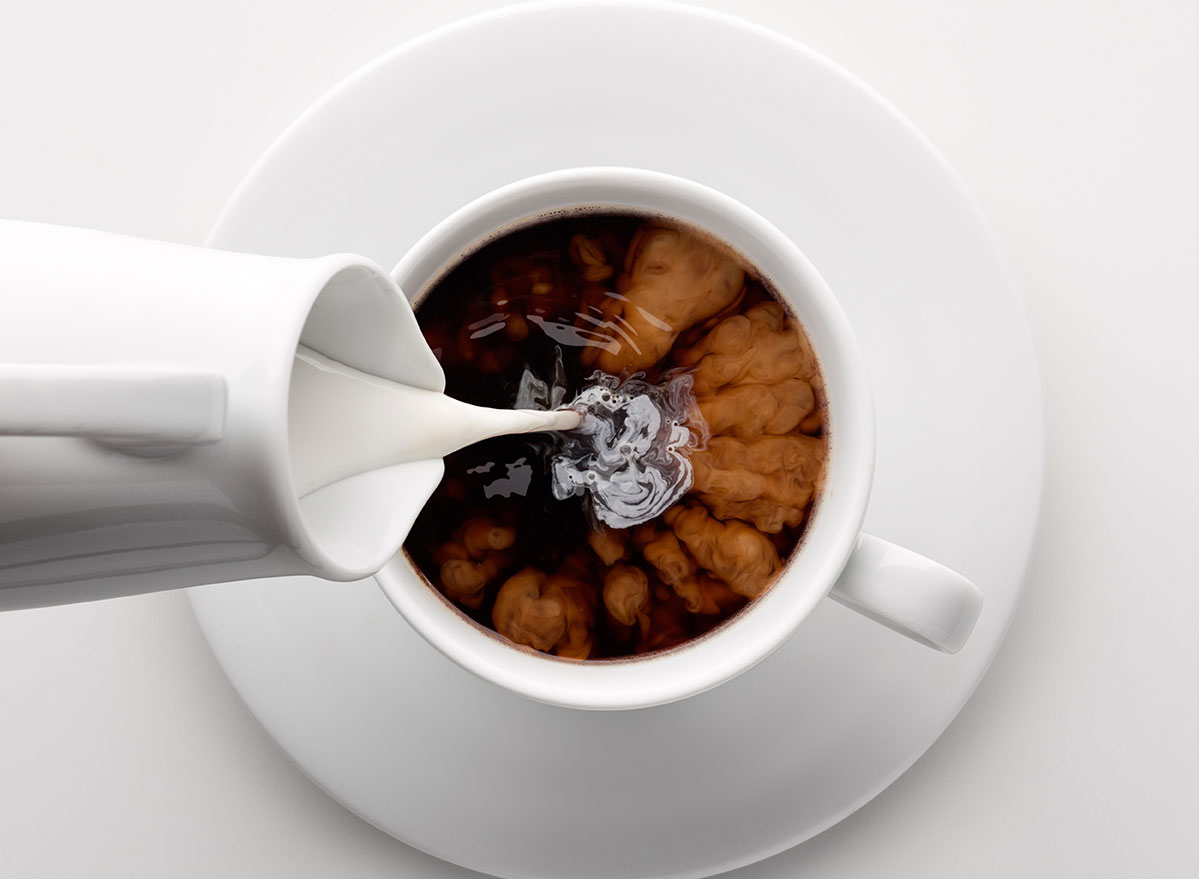 "When I wake up in the morning I always have a cup of coffee," Hudson says, "sometimes followed later by a glass of celery juice." (A great way to hydrate!)
"Breakfast is one of my favorite meals," she shares. "I love soft boiled eggs with turkey bacon or an egg white scramble with spinach and sausage."
Also in the mornings, Kate Hudson turns to her supplements: "I also make all kinds of smoothies using different INBLOOM blends. Green Protein is a must, not only to curb cravings, but also for muscle health and strength, especially because I've been training and working out quite a bit lately. Beauty Aura is another favorite, for a delicious, fruity collagen infusion."
Her lunch is loaded with nutrients.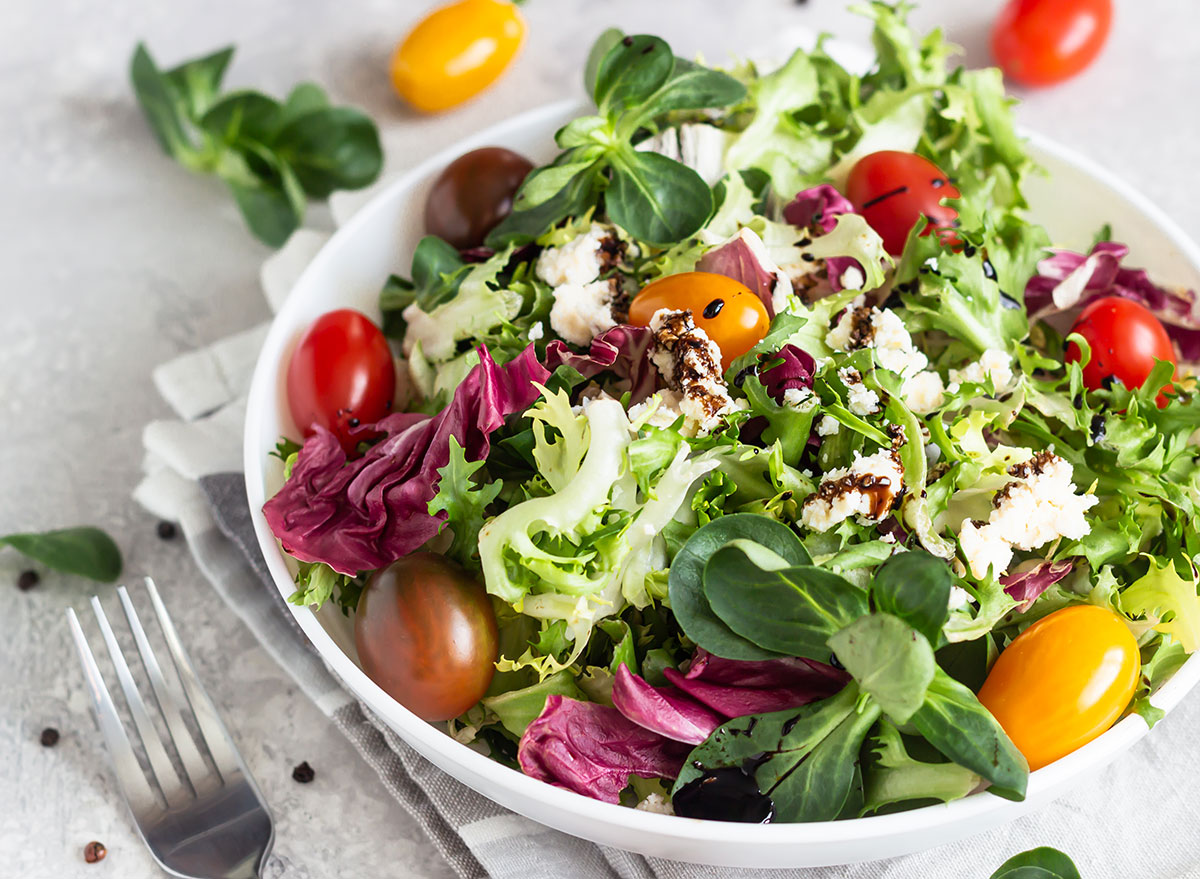 Kate Hudson says that mid-day, she fills up on plenty of vegetables and other sources of vitamins and minerals. "Lunch is usually a salad of some kind, with lots of healthy ingredients thrown in," she says.
Smart gal—read What Happens To Your Body When You Eat Salad Every Day.
Dinner is family-style, when possible.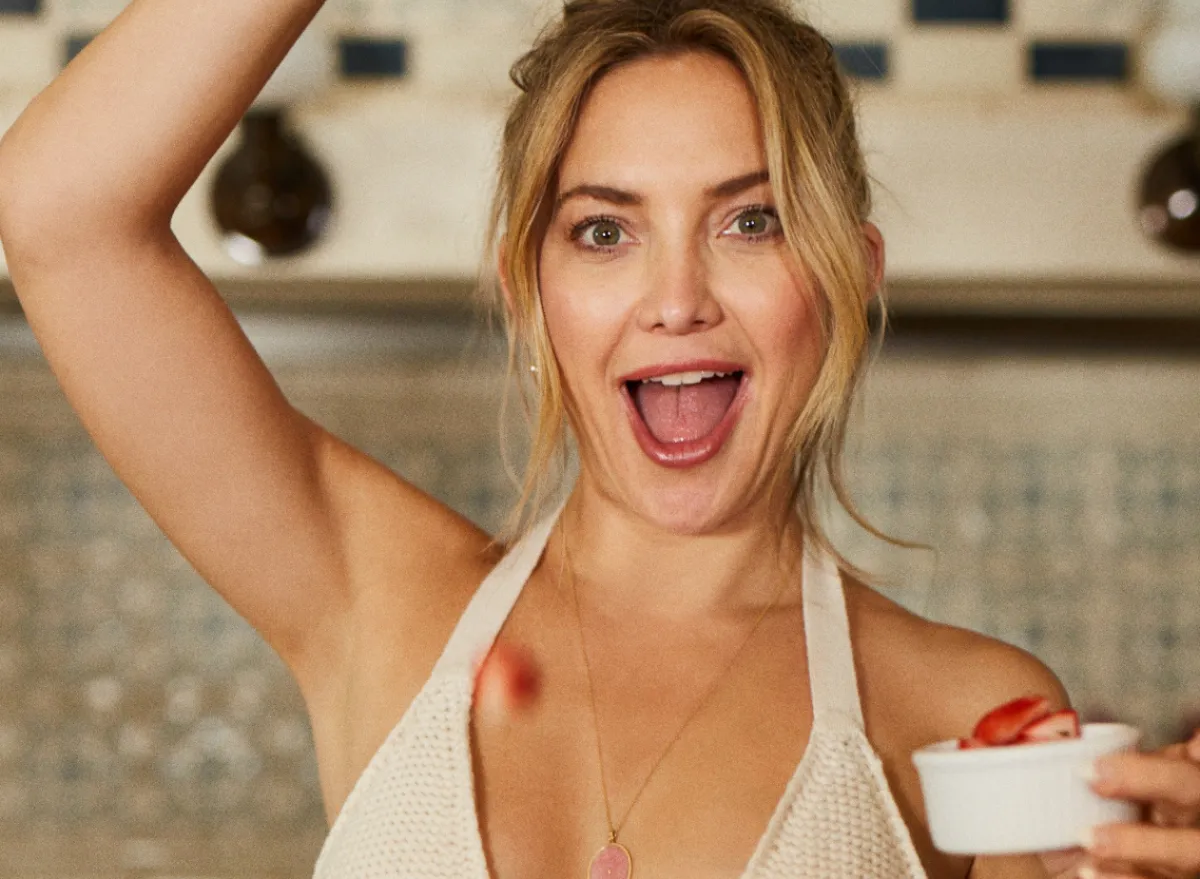 "Dinner is family time," Hudson tells us. "I do love to cook and gather everyone around the table. At home, I always try to cook as many meals as possible."
Here's how Kate Hudson makes working out work: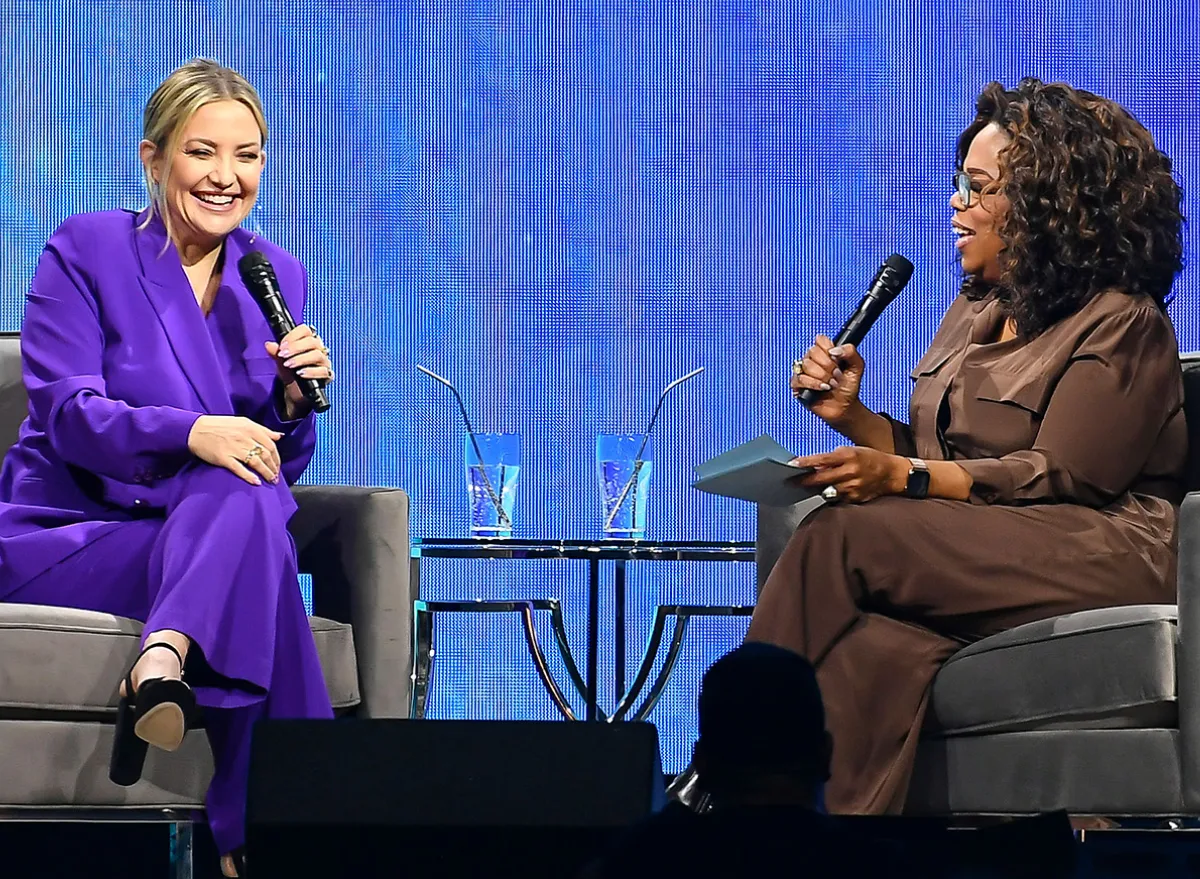 Kate Hudson shares plenty of gym moves on social media, but this busy mom opened up to us about her philosophy of staying in shape. "When I'm at home, Pilates is one of my go-to workouts. I also have a Peloton bike and a treadmill and will switch those up with a little weight training.
"But, you need to figure out what will get you off of the couch and makes you feel good," Hudson tells us. "It's about doing the things you love. Exercising does not have to be killing yourself for two hours in a hot room. You can take a nice walk or a beautiful hike, go for a bike ride, chase your kids around while you're cleaning your house. It all counts—as long as you keep moving."6254a4d1642c605c54bf1cab17d50f1e
She's all about enjoyment.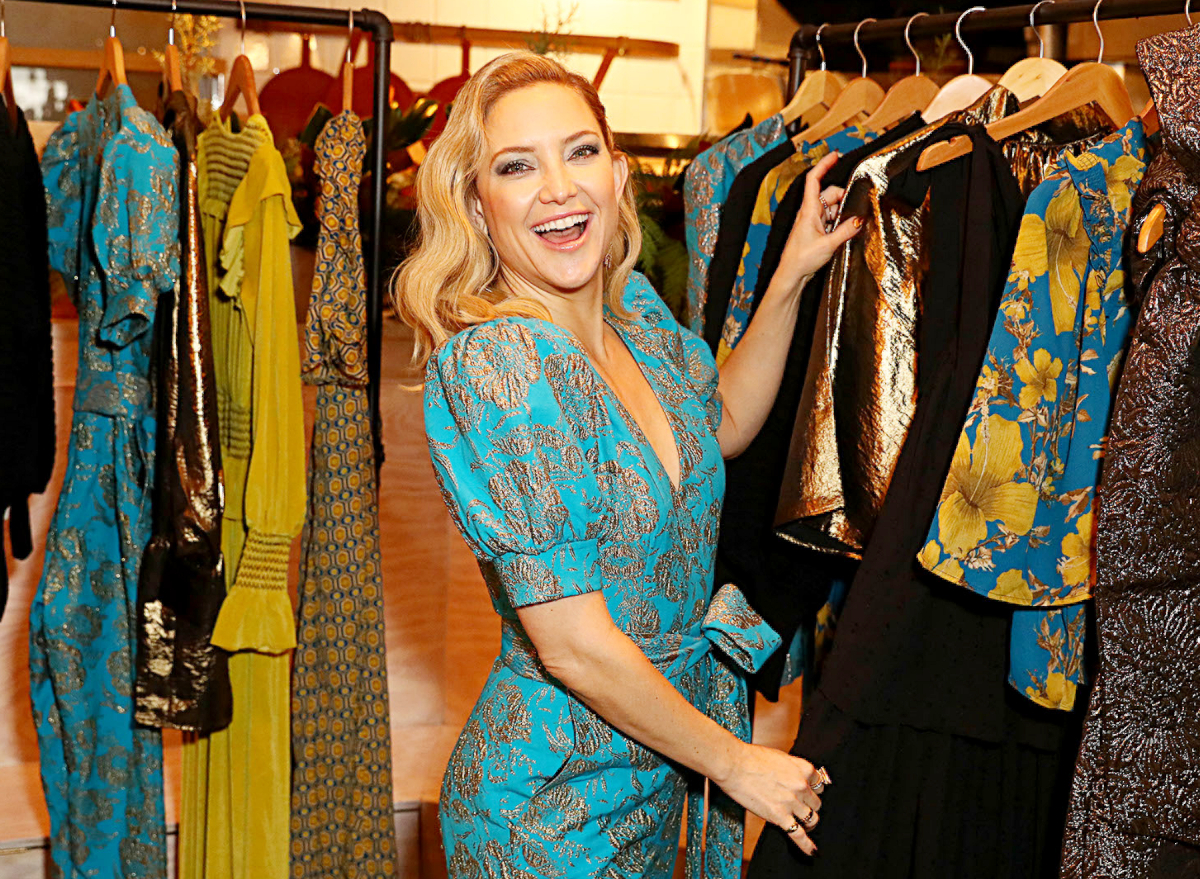 Even with all that wellness motivation, you've probably guessed that Kate Hudson lightens up a little.
Between the new Van Leeuwen INBLOOM ice cream, her vodka brand, Fabletics, and more, here's what she tells us about having fun: "I am all about balance! But let's face it—balance for a working mom or ANY mom is really hard to achieve. Health has always been a huge priority in my life, but as I've gotten older and become a mom, my mindset has changed even more. Putting the needs of others ahead of yourself is a huge way to find perspective and balance in your life, but there are times that I realize it's been weeks since I haven't been around another human being! So, finding time for yourself is also crucial to staying healthy and happy, especially when you have a lot on your plate!"
Speaking of plates, Kate…
We asked the actor to please tell a little more about this new ice cream, and she started by sharing more about the INBLOOM Brain Flow powder that's in it. "Brain Flow contains a super yummy cocoa and has hints of earthy mushroom, so it tastes great AND helps sharpen your focus," she says. "Chocolate and strawberry is a classic combination, which makes this blend delicious and good for you too. Brain Flow also incorporates ingredients such as gingko and ashwagandha, which really help support cognition and combat stress. I can't take on a busy workday and full inbox without it!"
We feel that!
Curious how you can get your hands on some of this vegan ice cream with a cashew milk base? A rep for Van Leeuwen tells us the limited-edition flavor will be available in all five Van Leeuwen Los Angeles locations, as well as by the pint on their website. Plus, INBLOOM will offer two free pints with every purchase of the Live INBLOOM Kit, which features the full range of the brand's high powered blends.
For more wellness inspo, keep reading:
Krissy Gasbarre
Krissy is a senior news editor at Eat This, Not That!, managing morning and weekend news related to nutrition, wellness, restaurants and groceries (with a focus on beverages), and more.
Read more about Krissy