5 Ways Costco and Other Grocers Are Battling Inflation Behind the Scenes
The annual inflation rate is up almost 7%, the highest since the summer of 1982.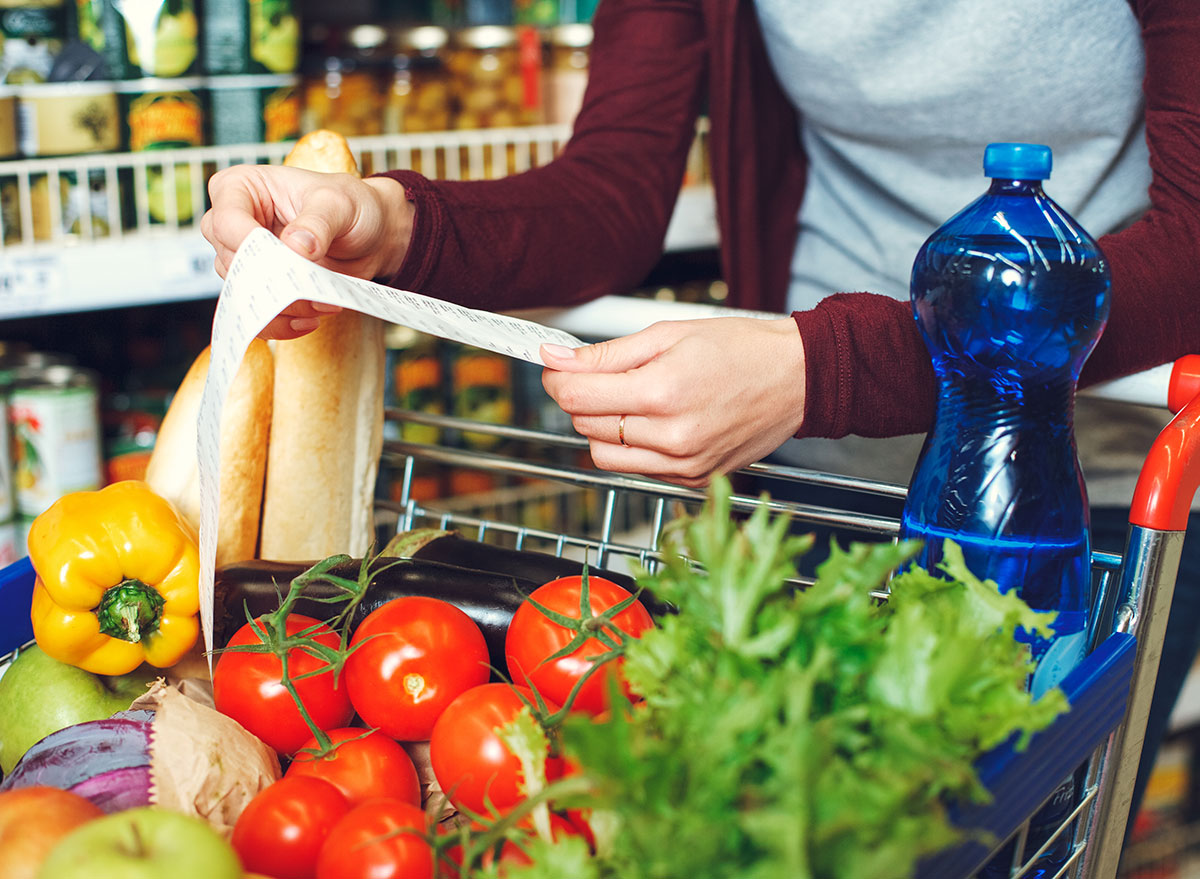 The annual inflation rate is up almost 7%, the highest since the summer of 1982. It goes without saying that inflation impacts nearly every aspect of grocery shopping.
Costco and other retailers are already battling product shortages and shipping delays caused by lingering supply chain issues. Now, the higher costs of getting food onto store shelves are leaving them scrambling to find solutions.
In some cases, grocers are simply raising prices. In others, they're finding creative new ways to keep shopping carts full. To help you shop smarter, here's a round-up of everything going on behind the scenes.
Related: This Grocery Delivery Service Is Shutting Down, Reports Say
Raising price tags on certain items
Perhaps the most obvious response to inflation would be to pass the higher costs to consumers. After several reluctant months, some grocery store owners are going there.
Gary Millerchip, the chief financial officer of Kroger, recently said the company was carefully managing inflation and "passing along higher cost to the customer where it makes sense to do so." Millerchip didn't specify which products would be more expensive, but this may be the reason why certain items on your bill are more expensive right now at America's largest grocery chain.
Meanwhile, after 35 years of offering groceries and other household items for $1, Dollar Tree's signature price is about to go up to $1.25.  In a statement, the retailer said the prices hikes were "not a reaction to short-term or transitory market conditions."
Dipping into excess supply
Many food suppliers have large reserves of their products saved up for moments like this. In Canada, the Quebec Maple Syrup Producers are tapping into their stockpiles for the first time in three years. While the COVID-19 pandemic is affecting the supply chain, the amount of syrup produced this year was about 24% less than last year due to a warmer spring. (Fortunately, this isn't a problem in the U.S.)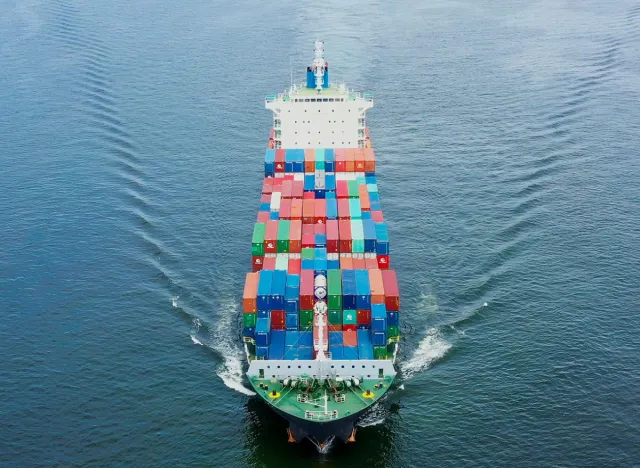 Costco is confronting delays head-on by chartering its own ocean vessels to transport containers. Almost 80% of Costco's containers on the Pacific Coast are delayed by an average of 51 days, a number the warehouse chain hopes to decrease. 6254a4d1642c605c54bf1cab17d50f1e
"We've also chartered three ocean vessels for the next year to transport containers between Asia and the U.S. and Canada, and we've leased several thousand containers for use on these ships," Chief Financial Officer Richard Galanti revealed over the summer. "Every ship can carry 800 to 1,000 containers at a time, and we'll make approximately 10 deliveries during the course of the next year."
Related: To get all of the latest grocery store news delivered right to your email inbox every day, sign up for our newsletter!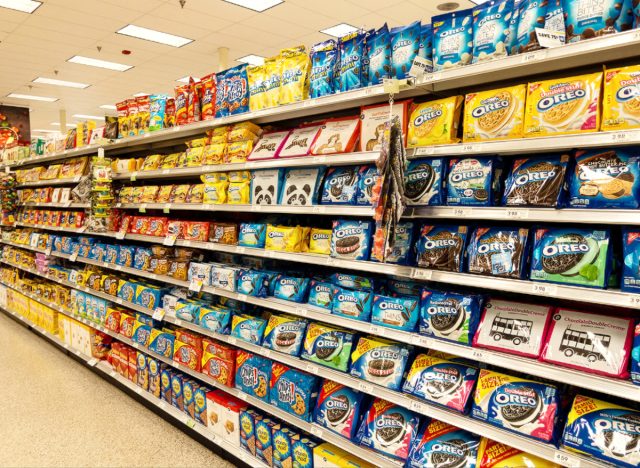 Supermarkets and manufacturers alike are shrinking the sizes of certain products to combat price hikes. Shoppers have spotted cereal, coffee, paper towels, tortilla chips, and more items in smaller packages for the same price. In two instances, boxes of pasta that once weighed a full pound (about 454 grams) were 44 grams lighter, and maple syrup that was previously 750 milliliters shrunk by 40 milliliters.
Countless items on grocery shopping lists are in short supply. Alcoholic beverage makers are being impacted by glass bottle shortages, meaning it may soon get harder to find your drink of choice. Supplies of fruits and vegetables in the produce section of supermarkets are also lagging, and several groups are calling for "urgent" government action.
When all else fails, grocery stores are left with empty aisles. But some supermarkets are trying to trick customers into thinking supply shortages don't exist by filling in the gaps on bare shelves with cardboard cutouts of fruits, vegetables, and other grocery items.
For more on what's happening at the grocery store in your neck of the woods, check out:
Amanda McDonald
Amanda has a master's degree in journalism from Northwestern University and a bachelor's degree in digital journalism from Loyola University Chicago.
Read more about Amanda