How to Lose Up to 10 Pounds in 10 Weeks, According to the Mayo Clinic
What are the details of this expertly crafted eating plan?
This is one of the oldest healthy eating plans in the book, literally; the first Mayo Clinic Diet book was published 72 years ago, in 1949.
Seventy-two years indicates some serious staying power, and after investigating the diet, it's easy to see why it has sustained. Ranked 5th best in diets overall by the US News and World Report, the Mayo Clinic Diet is largely based on healthy food consumption, portion control, and creating positive habits. Compared to some of the fad diets that have come and gone during the decades it's been around, this eating plan is natural and manageable.
Here's how the Mayo Clinic Diet works, and for even more weight loss tips, be sure to check out our list of Eating Habits to Lose Abdominal Fat As You Age, Say Dietitians.
How to Follow the Mayo Clinic Diet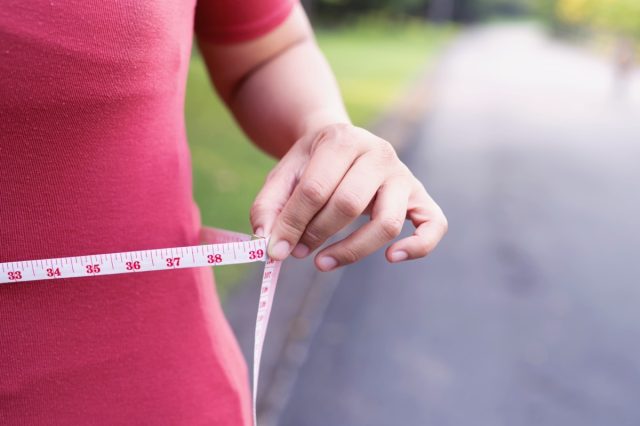 To follow the Mayo Clinic Diet, start by familiarizing yourself with their "healthy weight pyramid." The basis for their eating recommendations, this pyramid will help you visualize which foods to select, and with what frequency. Rumor has it they released this diagram after fraudulent Mayo Clinic diets started floating around—you can spot these fakers by their wild promises (52 pounds in two months, for example) and their nutritional advice (eat mostly fats, and lots of grapefruit to burn that fat).
Adopt the 5 Healthy Habits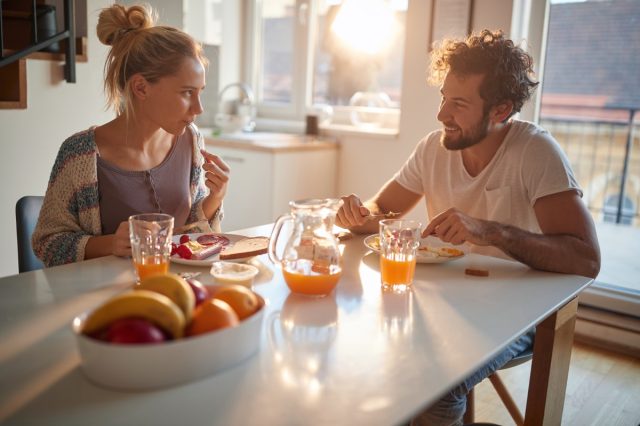 Once you know the pyramid through and through, put yourself on the program. The first two weeks are qualified as the "Lose it!" phase, and if done right, this is where you'll see the majority of your weight loss. Focus on five new, healthy habits:
1. Eat a healthy breakfast.
2. Consume at least four servings of vegetables and fruits per day.
3. Eat whole grains like brown rice and barley.
4. Focus on healthy fats like olive oil, limit saturated fats, and avoid trans fats.
5. Walk or exercise for 30 minutes or more every day.
During this first phase, you also have the option to incorporate a couple of "bonus" habits, including keeping a food and activity journal, exercising for 60 minutes or more a day, and avoiding processed foods.
Break the 5 Unhealthy Habits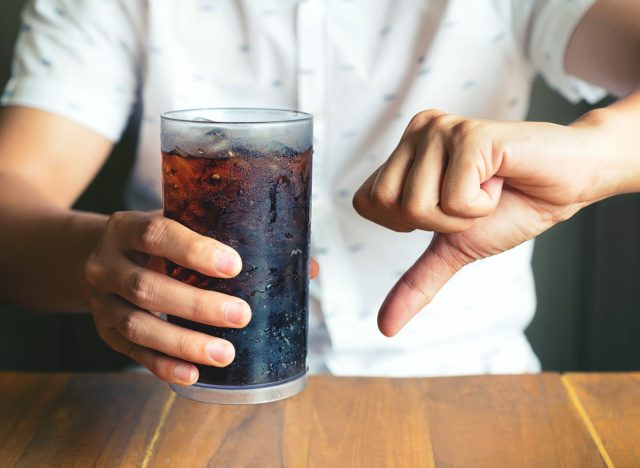 Perhaps more important than the bonus healthy habits, though, is channeling your energy to break the five unhealthy habits the Mayo Clinic cites:
1. Avoid eating added sugar.
2. Refrain from snacking, except for fruits and vegetables.
3. Don't eat too much meat and full-fat dairy.
4. Never eat while watching TV.
5. Avoid eating out—unless the food you order follows the diet's rules.
Done right, most people see a 6 to 10-pound loss during the "Lose It!" phase alone.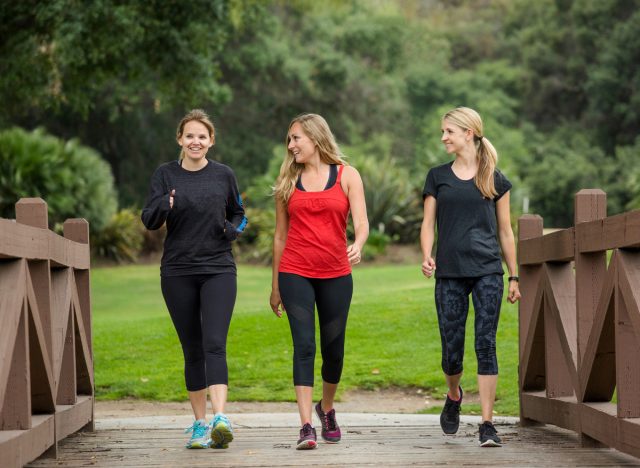 Then when week three comes, you'll enter the "Live It!" portion of the diet. While you could just stick to "Live It!" until you lose 10 pounds by week 10, the phase is designed for you to lose 1-2 pounds per week and is sustainable enough to span the rest of your life.6254a4d1642c605c54bf1cab17d50f1e
If you buy the Mayo Clinic Diet book (the most recent version was released in 2017) and enroll in their website (to the tune of $52 for 13 weeks), the "Live It!" phase will revolve around education about food choices, portion sizes, menu planning, physical activity, exercise and sticking to healthy habits.
Calorie counting is factored in during this phase: though exact amounts are calculated based on the person, recommendations tend to range from 1,200 to 1,600 calories per day for women and 1,400 to 1,800 for men.
Those numbers seem low to nutritionist Sharon Katzman, who tends to not put her female clients under 1,400 calories a day.
"The best thing you can do is to eat as many calories as you can while still having weight loss," she says, "because that's sustainable."
Overall, though, Katzman is in favor of the Mayo Clinic Diet. She cites its lifestyle changes as a hugely positive aspect, and concludes that "someone following this might want to get support in other ways as well because without that we tend to fall back to old patterns."
More Weight Loss Stories on Eat This, Not That!
When It Comes to Dieting, This Is the Most Toxic Belief
50 Clean Eating Tips for Weight Loss
The Habits That Drive the Most Weight Loss of All, Say Experts
21 Best Healthy Baked Chicken Recipes for Weight Loss