Expensive Foods You Never Knew You Could Buy at Costco
If you're looking for gourmet foods, Costco is the place to get these high-end products at a steep discount.
We love Costco because it allows us to stock up on the basics, pick up great produce and meats, get new glasses, and so much more in one warehouse location. Plus, the online store is also a treasure trove of products that you can tap into when you have a specific need. Costco even has a treasure hunt section that includes everything from a $70,000 ring to outdoor fire pits to kids' pajamas and everything in between.
If you're looking for gourmet foods at Costco, know that there are plenty of high-end products available at a steep discount. Here are some of the fanciest products you can grab at the warehouse or online right now. Get your credit cards ready for this glamorous list. And for more, check out The Best Expensive Restaurant in Every State.
Plaza Golden Osetra Caviar Kilo Pack – $1,999.99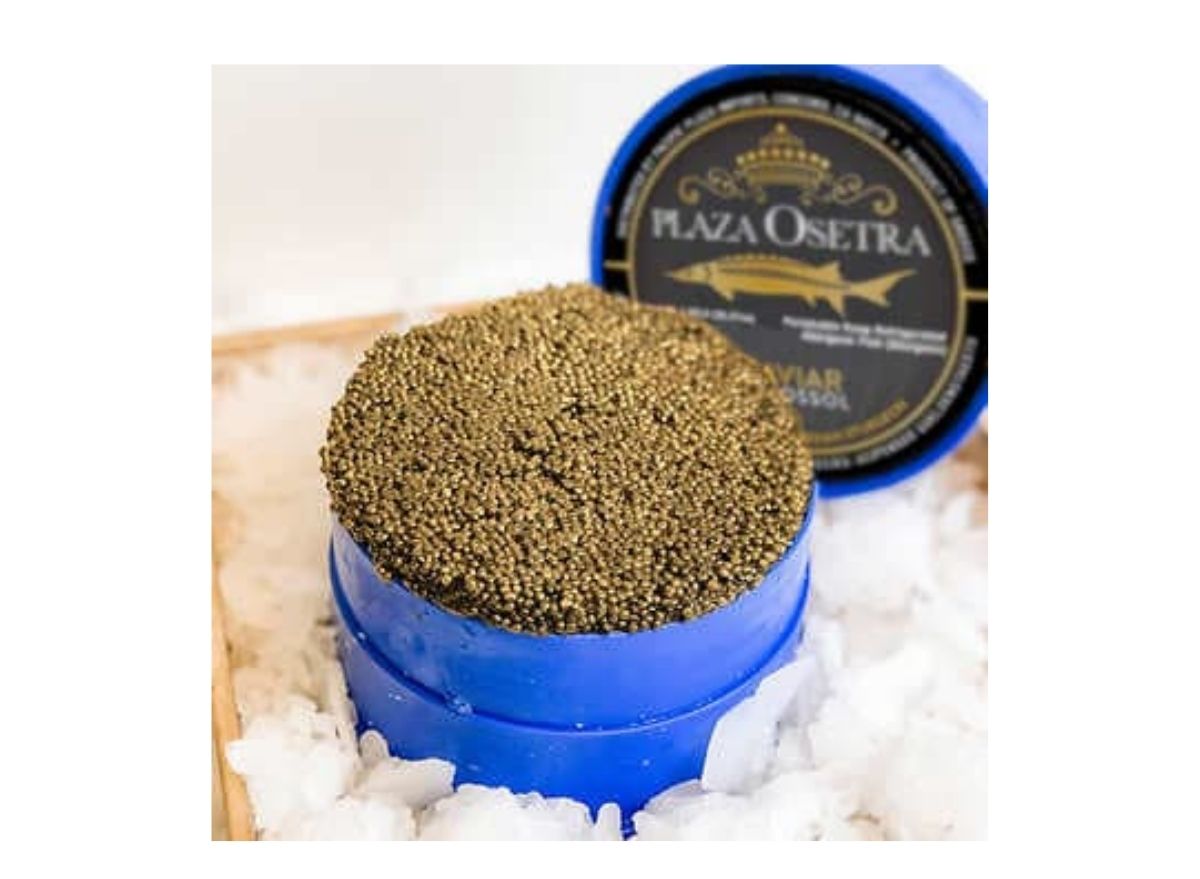 Caviar is the gold standard for luxury, for some reason. We're not sure what salty fish eggs have to do with luxury after all these years, but if you feel the need to indulge, Costco's got it. Get a 2-ounce 3-pack of caviar for just under $180 or make it a party with this 35.2-ounce tin that serves 30, complete with thermal caviar tote and two custom mother-of-pearl spoons for just under $2,000.
Authentic American Full Blood Wagyu Locker Pack, 41 pounds – $1,999.99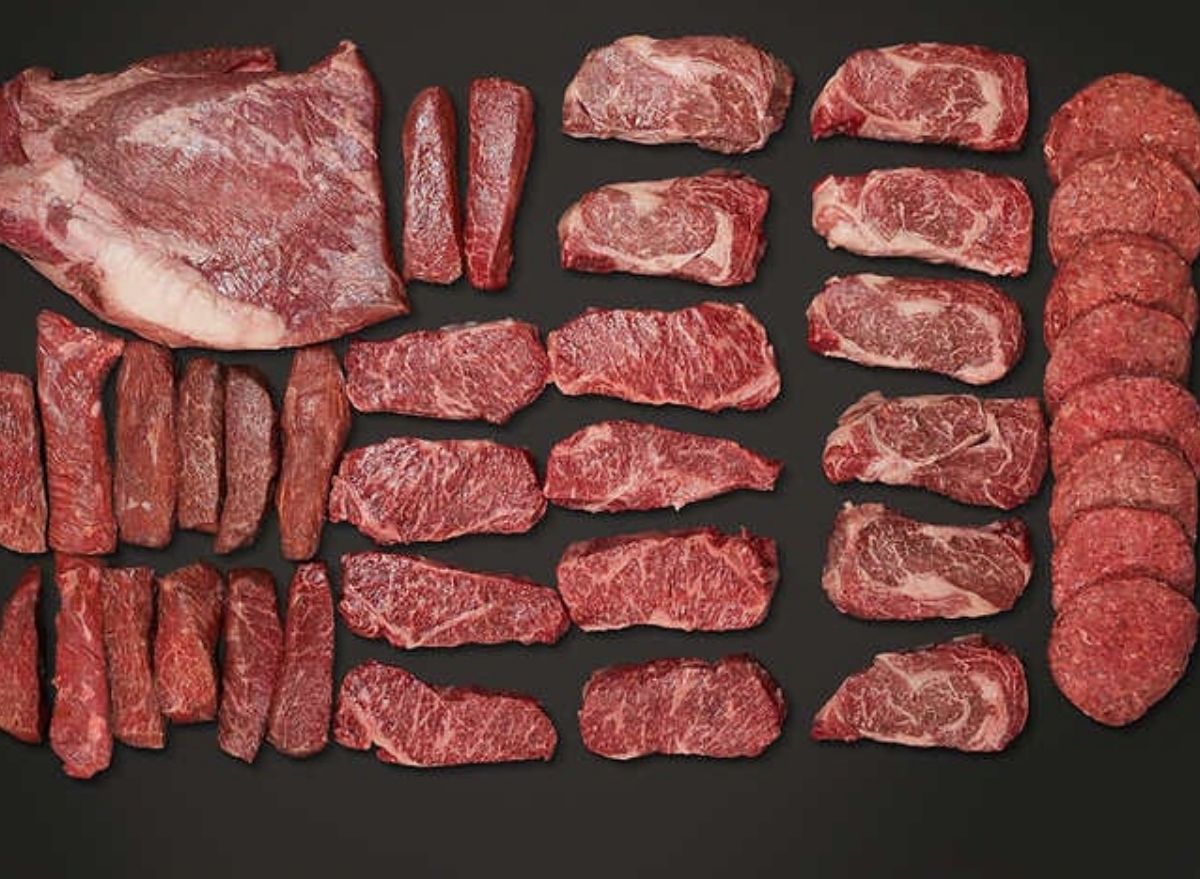 This Wagyu 'locker pack' includes 21 pounds of meat from "100% Fullblood Wagyu" raised in the U.S. At just under $2,000, you're going to need two things: a huge freezer and a lot of recipes for cooking high-end beef.
Japanese Wagyu Boneless Ribeye Roast, A5 Grade, 12 pounds – $949.99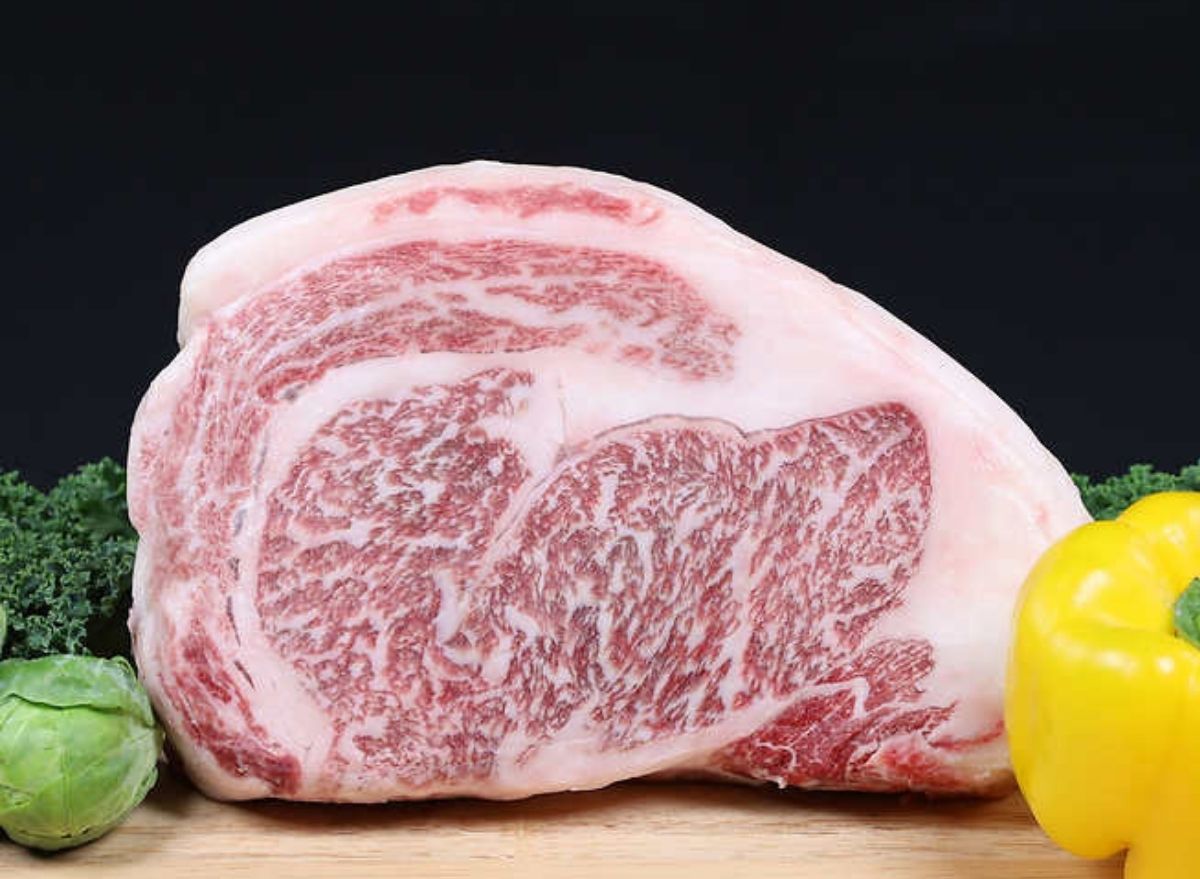 If you need slightly less Wagyu but want the stuff from Japan, Costco has you covered. This 12-pound boneless ribeye roast is just under $950. That's almost $80 a pound!
Rastelli Market Fresh Tomahawk Steaks, 38 ounces, 4-count, 9.5 pounds – $329.99
Nothing says, "I have way too much time and disposable income on my hands" than a 2 1/2-pound steak. Yes, these babies are massive. We're not even sure how you cook a steak this large, but we can get Fred Flinstone on the line if you're really curious. Honestly, $330 is a bargain for these.
Alaska Home Pack Premium Seafood Variety Pack – $369.99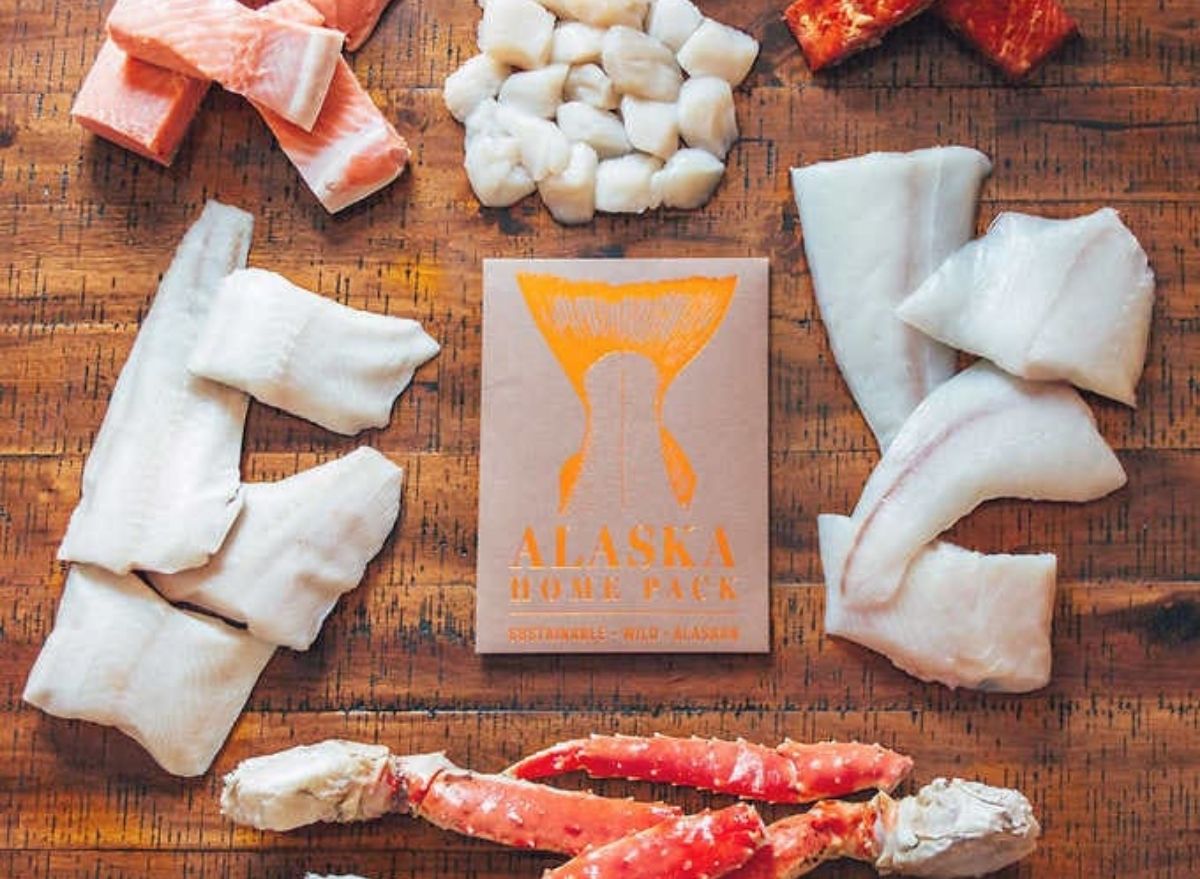 Don't worry fish eaters, we've got the mother of packs for you too. This Alaskan seafood pack comes with everything you need to get your omega-3s in for a few months. Straight from Juneau, Alaska, this buy contains wild salmon, halibut, sablefish, scallops, king crab legs, and smoked salmon. Your price is just under $370 for about 12 pounds of the good stuff.
Northwest Fish Wild White King Salmon Fillets 7-9 ounces, 10 pounds – $199.99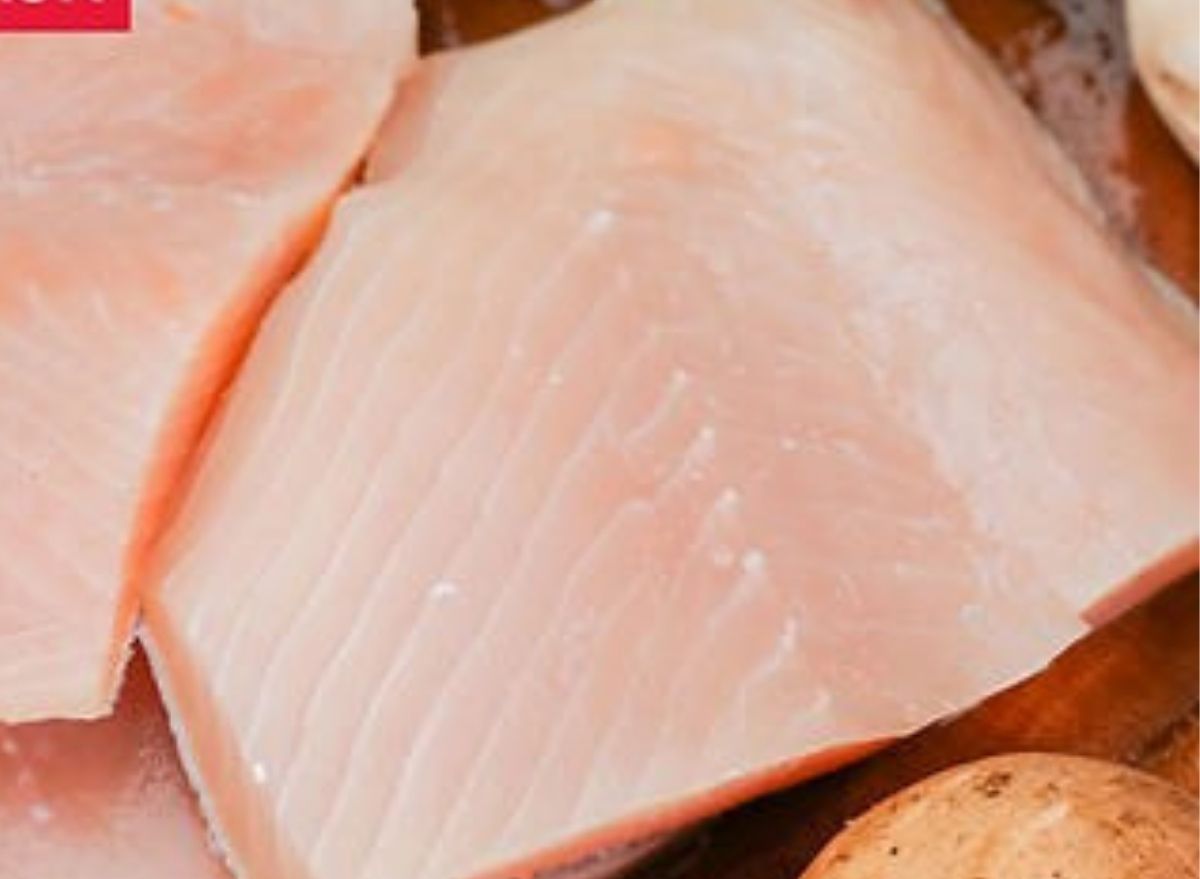 If you want slightly less fish but a 'wow factor,' try this Wild White King Salmon. This rare find is sure to spark dinnertime questions. At $200, this is a great deal for a hard-to-find product.
Manuka Health 20+ Raw Manuka Honey – $79.99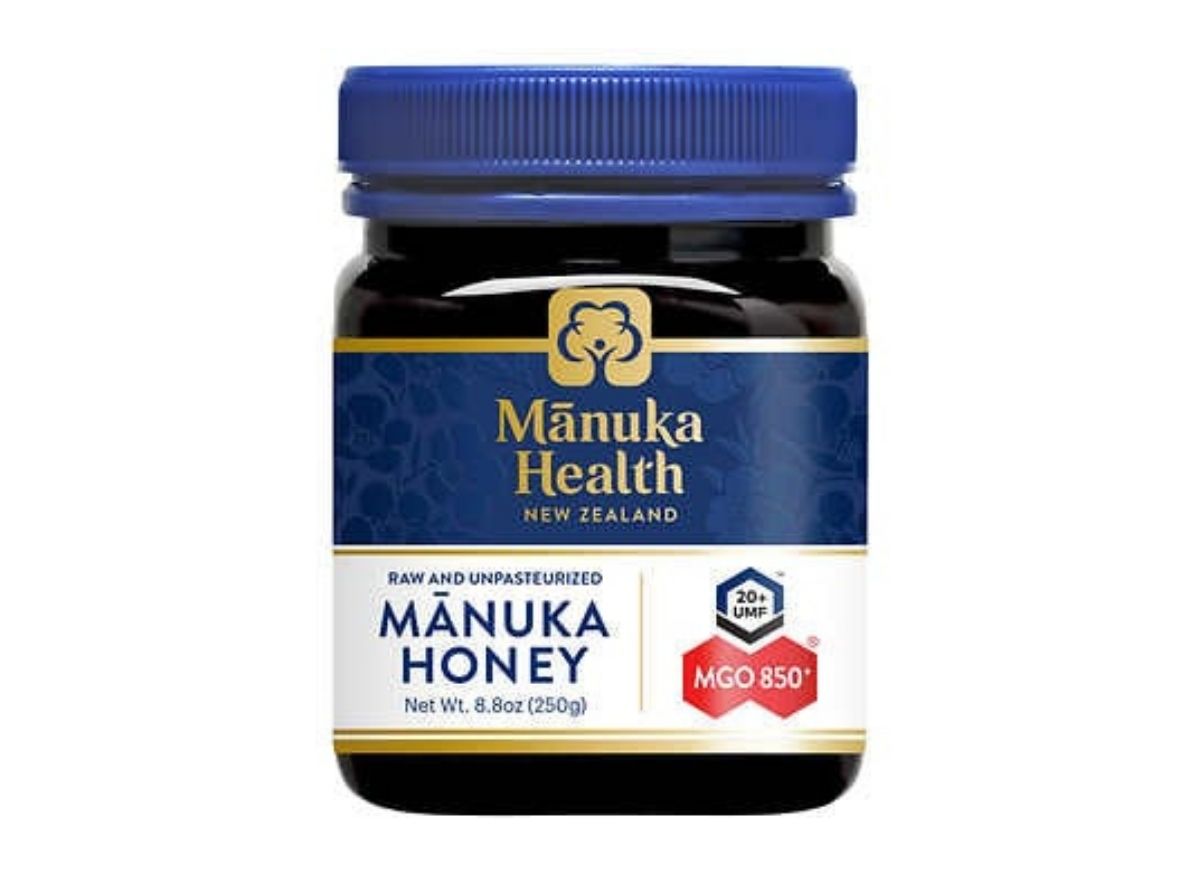 Honey that costs $9 per ounce? Costco's got that. This high-end product from New Zealand is supposed to have great antibacterial properties than other honey and may even kill antibiotic-resistant strep and MRSA.
El Rey Del Pulpo, Large Cooked Octopus Tentacles, 14 ounces, 6-pack, 5.25 pounds – $109.99
The hardest part about preparing octopus, besides cleaning it, is cooking it correctly. The work has been done with this product. Just heat and serve.
Full-Thread Greek Saffron 14-Gram Jar – $74.99
If you're cooking up a batch of paella, you need a few threads of saffron. This ultra-premium full-thread saffron from Greece is a good choice. Don't buy the stuff that's been lingering in your local supermarket for months. Also, try adding it to your morning coffee for some amazing health benefits.
Fratelli Beretta Mt Olive Prosciutto Leg Kit, 12 pounds – $219.99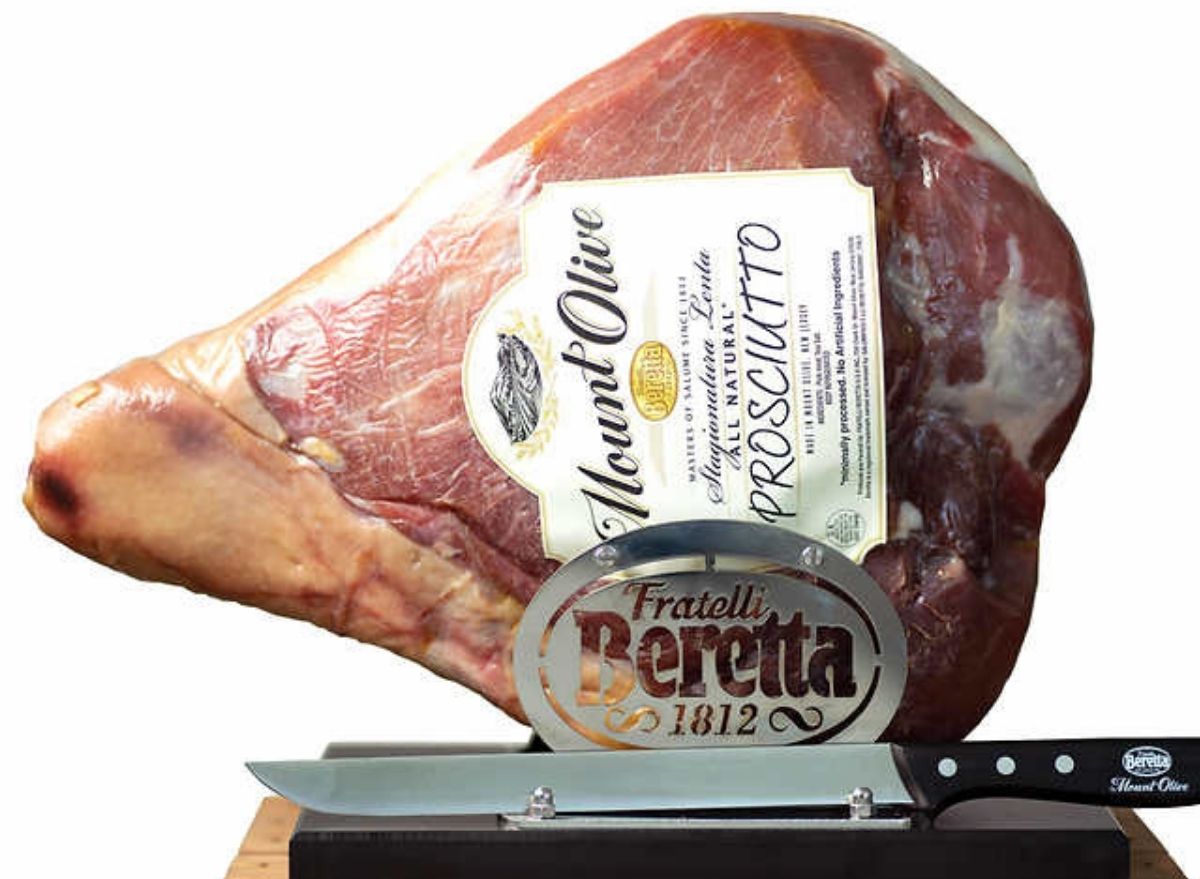 The thing I miss the most about going to food events is the person slicing prosciutto off a whole leg. You can give guests this experience with your very own prosciutto leg and slicing kit.
D'Artagnan 13-piece Gourmet Roasting Ham & Luxury Charcuterie Gift Box – $199.99
If you want a food-lover to become your best friend, send them this over-the-top gift box of cured meats complete with a D'Artagnan heritage ham. There's also some truffle butter and a bit of duck fat thrown in for good measure, because why not?
D'Artagnan's 6 Duck Magret Breast and 6 Duck Leg Confit, 5 pounds – $179.99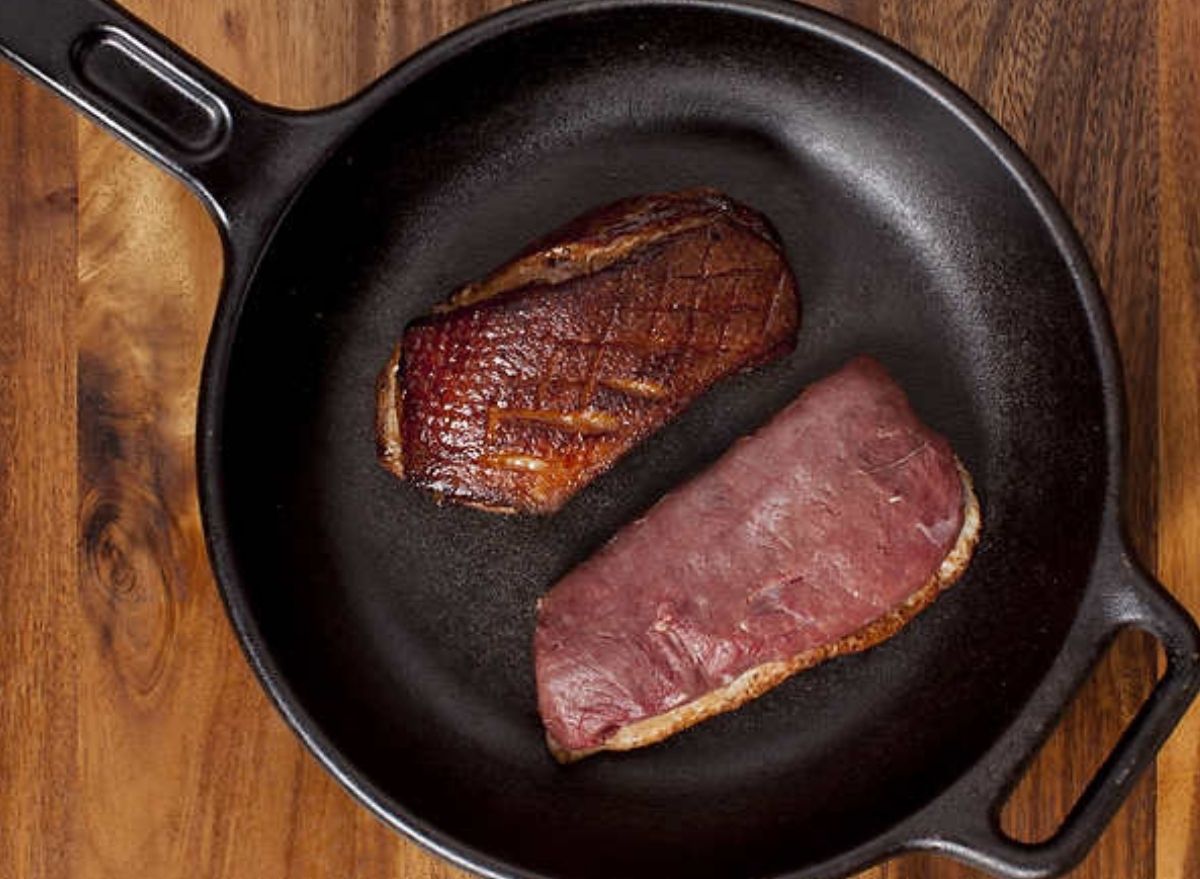 If you want to go high-end, but not so high-end, try duck duo pack from world-renowned purveyor D'Artagnan.
Kirkland Signature Whole Wheel Parmigiano Reggiano, 72 pounds – $949.99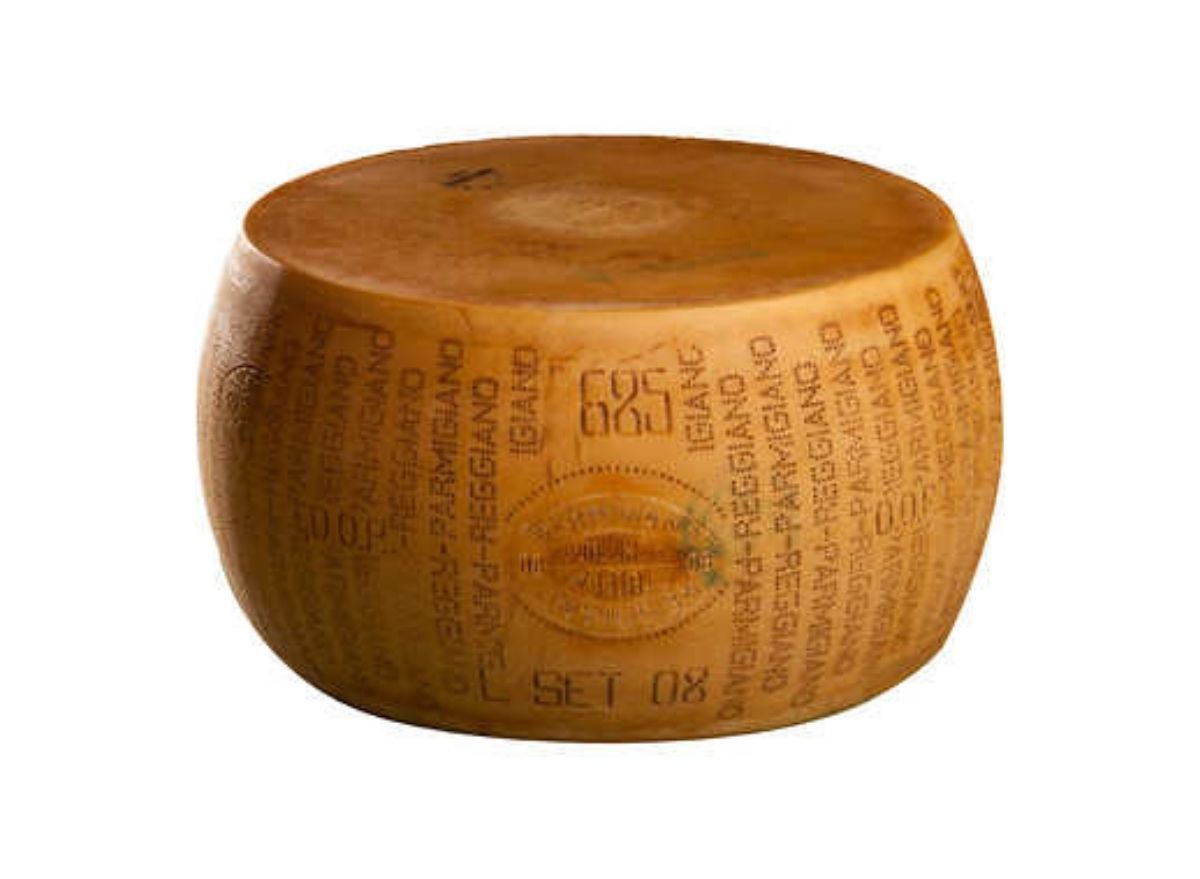 6254a4d1642c605c54bf1cab17d50f1e
If you've ever seen pasta being lovingly tossed in a wheel of Parmesan cheese, you know the appeal of this product. While that's not a practical way of using a wheel of Parmesan, it certainly would be fun, though probably not worth $950—and what else can you really do with 72 pounds of Parmesan?
Northwest Fish 4-5 ounce Cold Water Lobster Tails, 30-count, 10 pounds – $299.99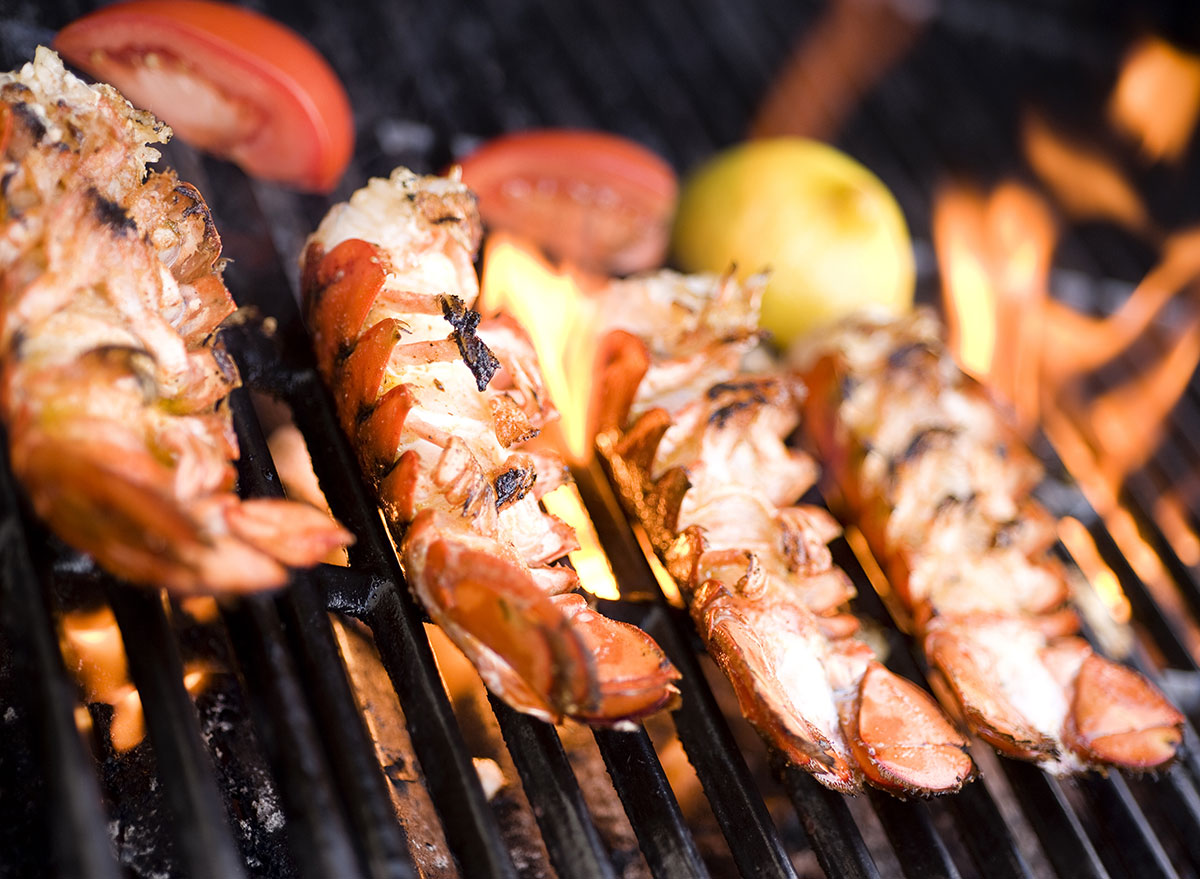 People go wild over lobster tails. Be the talk of the town when you whip up two tails for everyone with this upscale pack. It's just under $300 for 30 tails.
Barons de Rothschild 'Ritz Reserve' Champagne Brut 375-milliliter 12-pack CA ONLY – $259.99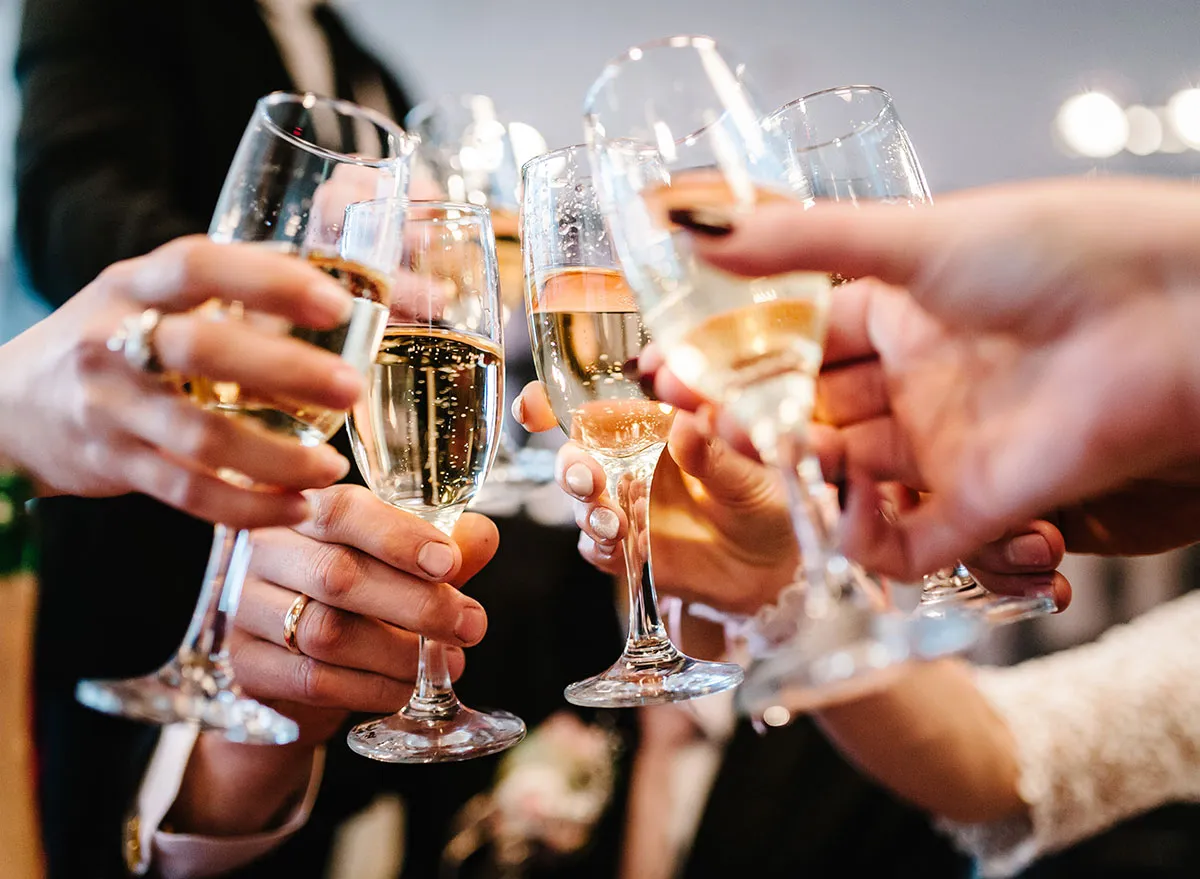 $260 is a steal for 12 half bottles of Barons de Rothschild 'Ritz Reserve' Champagne. Alas, you need to live in CA to get this deal. Keep an eye out for Cristal and other expensive champagnes and wines. The good stuff goes fast.
Rastelli Petite Filet Mignon and Jumbo Lump Crab Cake Surf & Turf, 12-pack – $249.99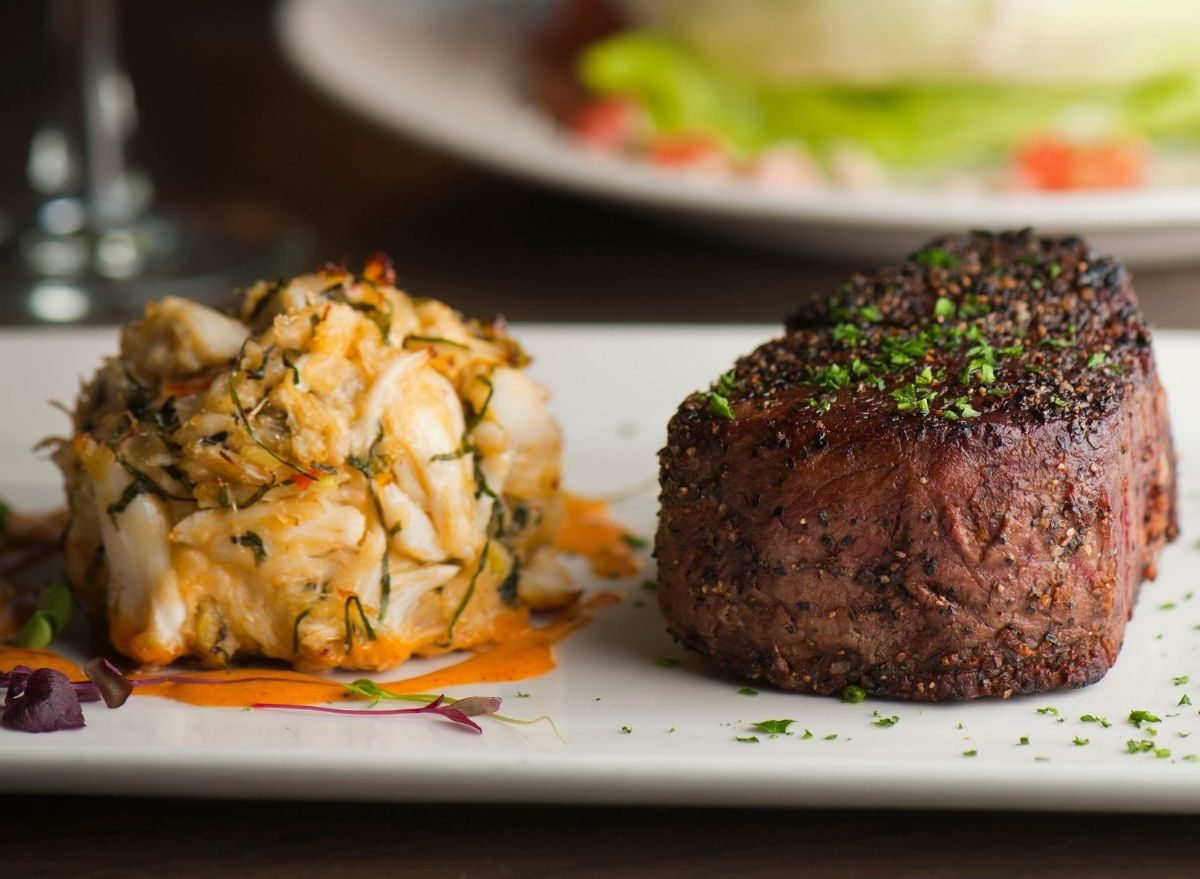 These cute little petit filets will pair beautifully with jumbo-lump crab cakes. For a fancy dinner party, Costco is the place to shop.
Sign up for the Eat This, Not That! newsletter, and keep reading for more food news and Costco tips: