5 New Drinks You'll See on Grocery Store Shelves Soon
Get ready to raise a new glass or can!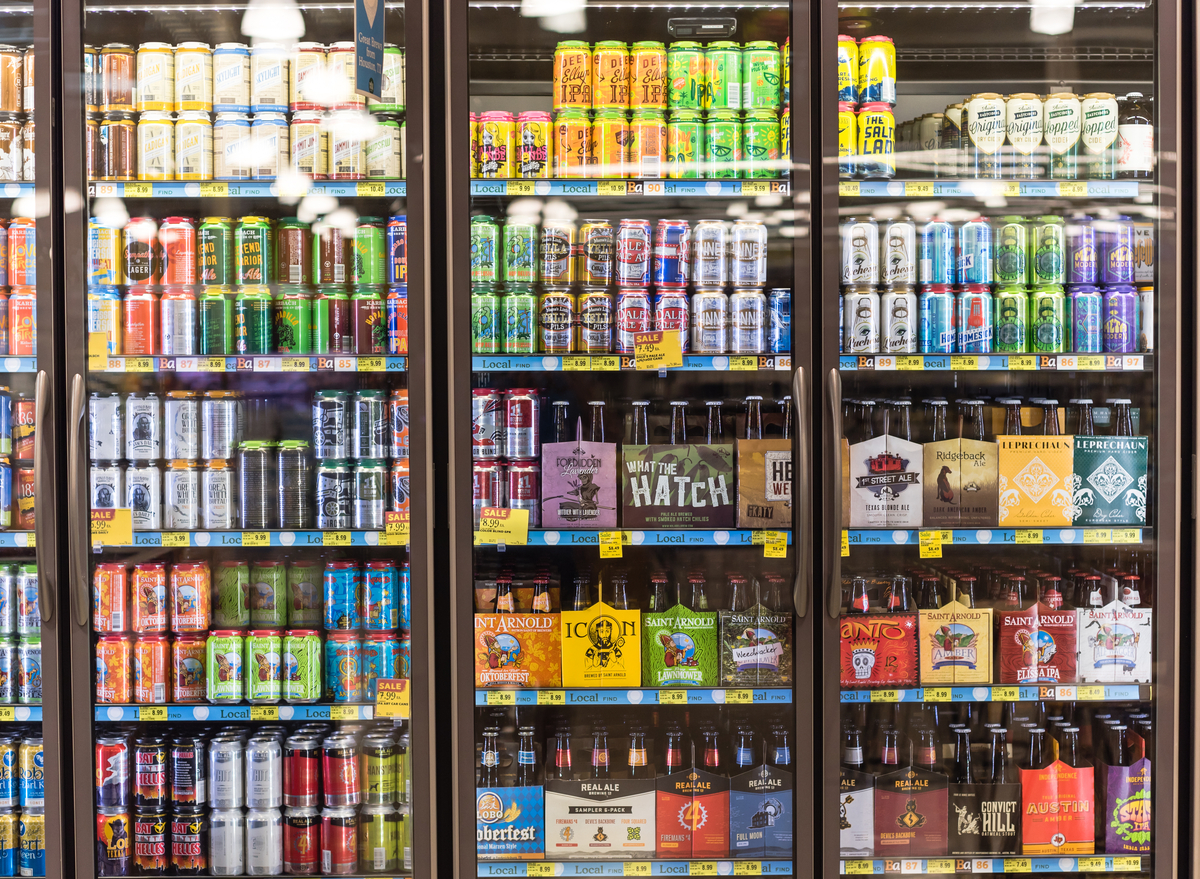 With the new year in full swing, cocktails, champagne, and concoctions are the perfect way to celebrate upcoming occasions of all kinds. Big-name companies like Coca-Cola and Pepsi have seized the opportunity to create some truly unique products. Several manufacturers plan to launch new drinks that may appear inside your grocery store's beverage aisle sooner rather than later.
If you're searching for new drink ideas to try, look no further, But these thirst-quenchers might come and go quickly, so it's worth keeping an eye out for them on shelves. Keep scrolling to view a list of the newest drinks and see for yourself whether these items are good enough to raise your glass, cups, and cans!
Related: Costco Sold More Rotisserie Chickens in 2021 as Grocery Prices Hit Record Highs
Lay's Vodka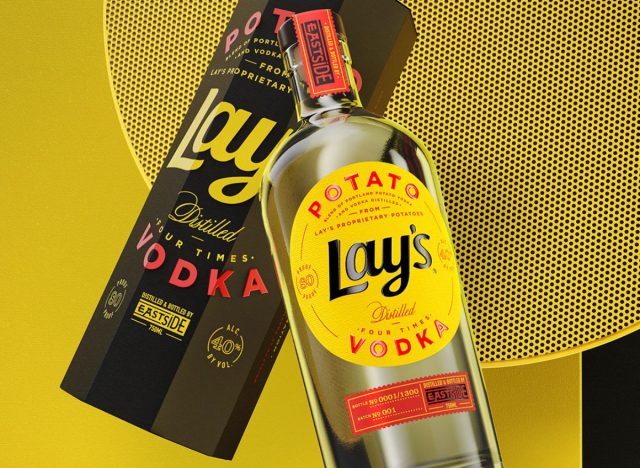 In the spirit of the holiday season, Lay's added one of its newest creations to its temporary lineup: potato vodka. The company teamed up with Eastside Distilling out of Portland, Ore. to create this unique blend that is made from Lay's proprietary potatoes.6254a4d1642c605c54bf1cab17d50f1e
"For decades, Lay's has created joy through iconic chips and delicious flavors. Now…the iconic potato chip brand is transforming its signature, proprietary potatoes into a one-of-a-kind vodka for fans 21+ to enjoy," the company stated in a news release.
Originally priced at $40, anyone currently looking to buy a bottle of Lay's Vodka is unfortunately out of luck since this limited edition item is now sold out. The distillery's website still encourages visitors to look at other offerings from Lay's, along with Eastside spirits. Thanks to the success it could be around next holiday season, too.
Canned Fresca Cocktails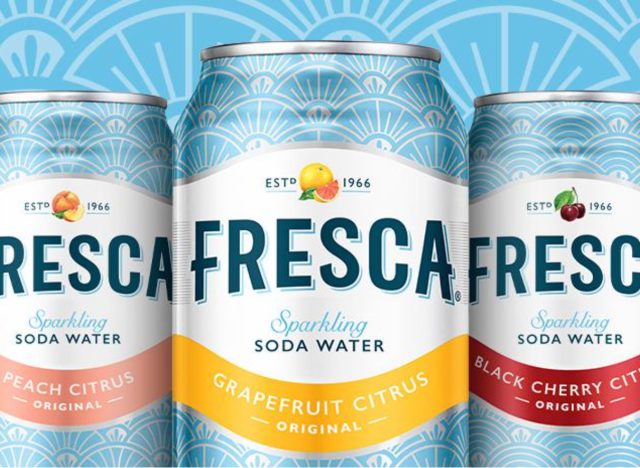 Dasani, Minute Maid, and Fresca all fall under the umbrella of the Coca-Cola brand, along with other well-known drinks like Sprite and Fanta. While Fresca is most commonly known for its classic cola, it manufactures a number of coffees, teas, juices, and water as well and it is soon releasing a new drink outside of its typical lineup. Like Lay's Vodka, the company is entering the alcoholic arena and teaming up with ​​Constellation Brands (which makes Corona) for cocktails called Fresca Mixed.
In a news release, the company stated that the cocktails were inspired by fans, but the drink is also "Favored by consumers and celebrities as a cocktail mixer, a soft drink, and a zero-calorie, zero-sugar sparkling soda water…" The canned cocktails are expected to roll out sometime this year, a news release says.
"With the launch of FRESCA™ Mixed by Constellation, people will have an entirely new way to enjoy the taste of FRESCA®, now mixed with real spirits," says Dan White, Coca-Cola's chief of new revenue streams.
Related: To get all the latest grocery store news delivered right to your email inbox every day, sign up for our newsletter!
OCA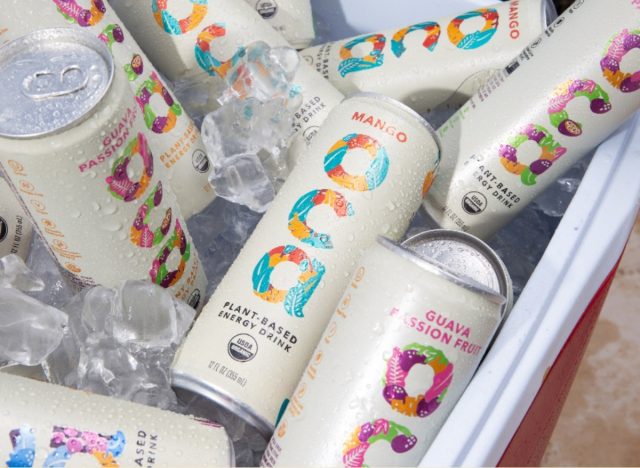 Beverage brand OCA has released a line of plant-based energy drinks at America's largest grocery store chain that according to the company's website, is "powered by tapioca."
At 60 calories, each can is vegan friendly, organic, and gluten-free. Flavors such as Berry Acai, Mango, Guava Passion Fruit, and one of its newest flavors, Prickly Pear & Lime are all part of the lineup and are praised in the site's testimonials for being a "natural energy boost" without the fear of the eventual crash or jitters.
You can find OCA energy drinks in over 2,000 Kroger stores in 40 states. A 12 pack of these is priced at $32.99 and a 6 pack is $16.99.
Angry Orchard's New Old Fashioned Cocktail Style Cider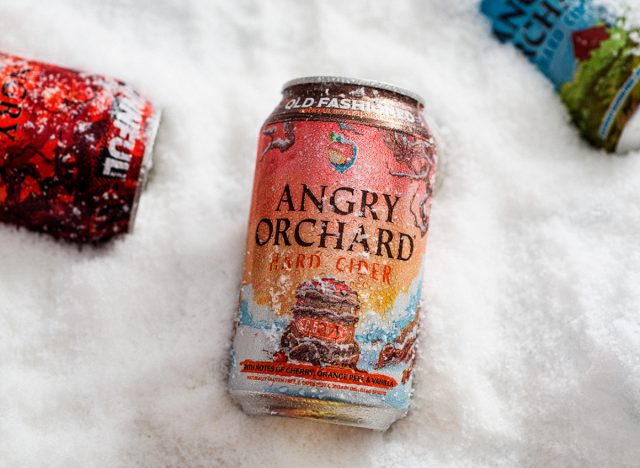 Angry Orchard carries a wide range of hard cider flavors like Strawberry, Peach Mango, and Crisp Apple, but the company is also preparing to unveil a brand-new product to add into the mix. The company's new Old Fashioned cocktail hard cider (not to be confused with the original Old Fashioned flavor) is only around for a limited time.
According to the website, the cider is made with ingredients including American apples, and is " …aged in oak with dried tart cherries, a citrusy twist of orange peel, and charred bourbon barrel staves …" But for anyone wanting to stay with the classic, The Old Fashioned cider is also listed on the website for $7.00.
Chobani Plant-Based Coffee Creamers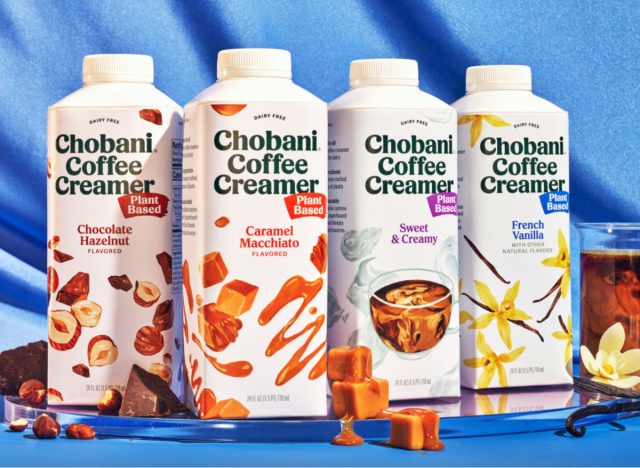 Coffee lovers might just have a new type of creamer to add to their cup of joe. This plant-based creamer is dairy-free, while still managing to maintain a creamy-like consistency. It comes in flavors like Caramel Macchiato, Chocolate Hazelnut, Sweet & Creamy, and while supplies last, French Vanilla.
"As coffee drinkers continue to elevate their at-home experience and ask for better options,
we're expanding our creamer offering to include four new plant-based creamers full of the
flavors they love," said Chobani President and Chief Operating Officer, Peter McGuinness. The COO said.
Standing at 25 calories per tablespoon, each 24-ounce package of this creamer is also gluten-free and lactose-free.
For more info about what's happening at the supermarket in your neighborhood, read these next:
Alex Perry
Alex Perry is a writer with Eat This, Not That! She graduated with a master's degree in broadcast journalism from Northwestern University, where she experienced all the amazing things Chicago has to offer.
Read more about Alex