The #1 Most Popular Cocktail in America Right Now, According to New Data
Here's what everyone really wants for Christmas.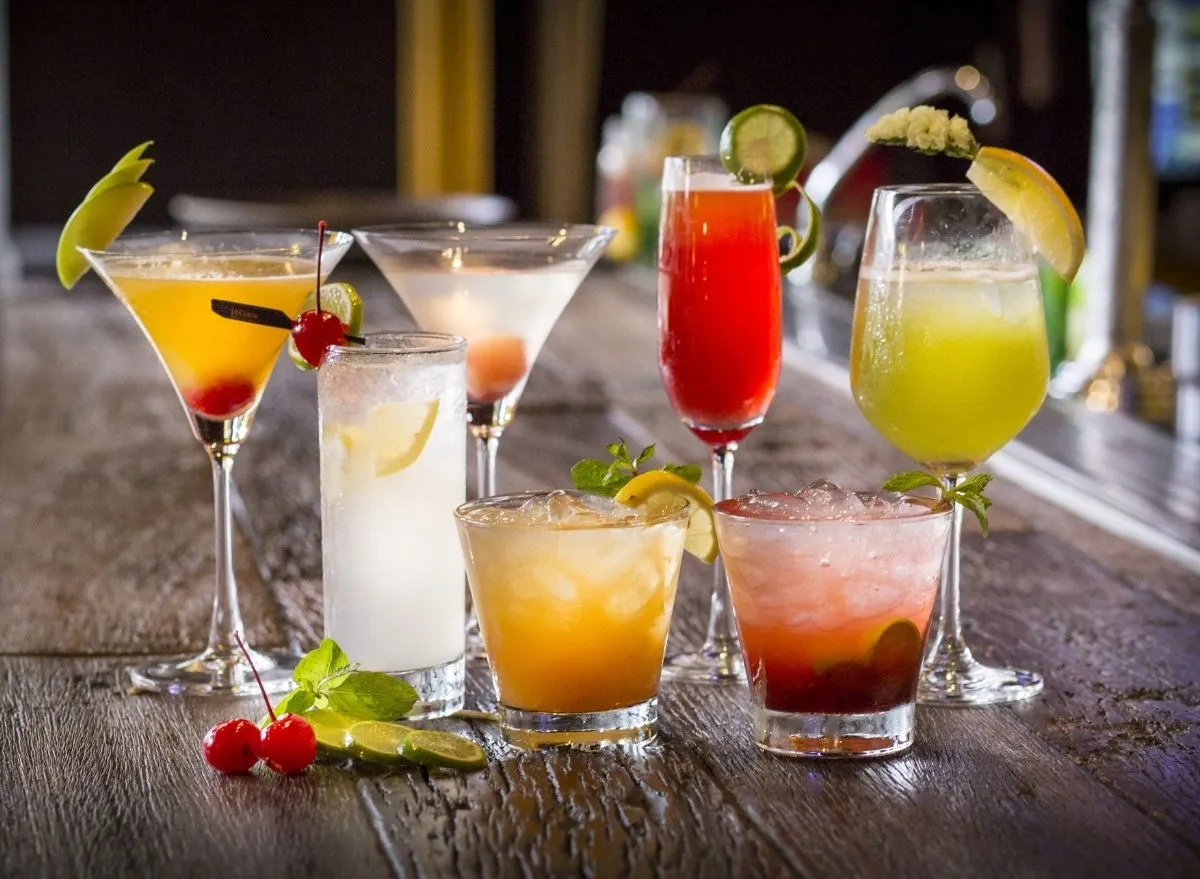 Having a cocktail is one of life's greatest pleasures after a long week or while celebrating the holidays with friends and family. Maxima Kitchen Equipment analyzed Google Trends data to find out what the most popular cocktail was during the holiday season. What they discovered was that people were craving some tried-and-true favorites with a few surprises.
Overall, the term "cocktail" was searched 102,000 times per month, while the term "Christmas cocktail" showed up 26,000 times—showing an increasing interest in the art of making a cocktail (and a somewhat strong interest in special holiday cocktails). However, while holiday cocktail interest rose, the data showed that most people prefer their favorite cocktail–even if it was more suited for the beach–at any time of year.
Here are the ten most popular cocktails in the U.S. based on searches in the last month. (Plus, check out The 30 Classic Cocktails You've Got to Try at Least Once in Your Life.)
Whiskey Sour – 151,000 searches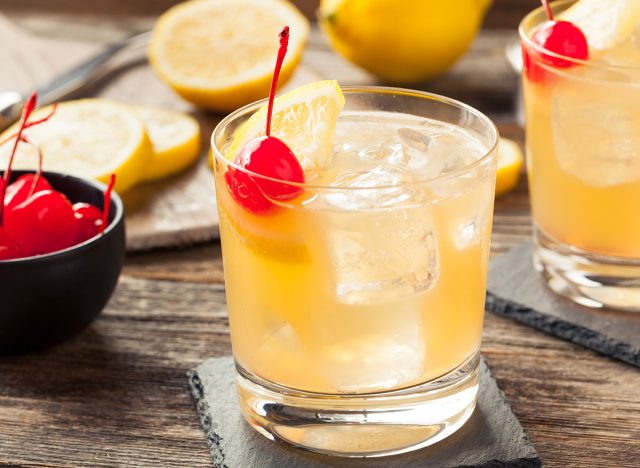 A whiskey sour is a no-nonsense type of drink that combines any kind of whiskey with sour mix. Dress this cocktail up with a float of cranberries to make it look festive.
Aperol Spritz – 153,000 searches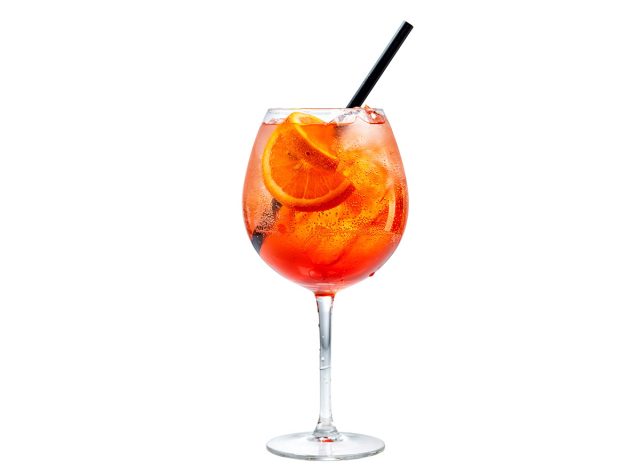 This cocktail, a mixture of bitter-sweet Aperol, prosecco, and club soda makes sense during the holidays. It's a gorgeous red color and it's pretty light so it's perfect with hors d' oeuvres and white chatting around the Christmas tree. If you love a good aperitif, check out Best Apéritif and Digestif Drinks—What are the Differences?
Mai Tai – 160,000 searches
The Mai Tai naturally makes one think of being whisked away to Hawaii, which, quite honestly many of us wish we could do this time of year. This is a complicated cocktail, however, with some uncommon ingredients. It consists of rum, lime juice, orange curacao, and orgeat syrup, which is an almond-flavored syrup. If you love Mai Tais, try a simple rum punch instead.
Long Island Iced Tea – 167,000 searches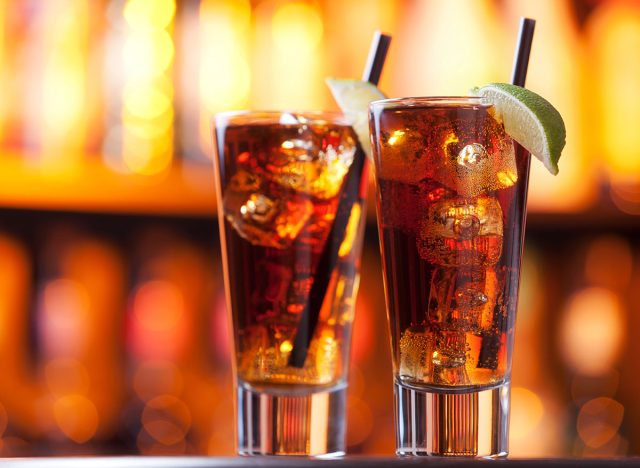 A Long Island Iced Tea has a bad reputation as a college drink, and for good reason. This super-strong cocktail consists of four different liquors and some flavoring. Skip this one.
RELATED: What a Hangover Does to Your Body, According to Doctors
Negroni – 179,000 searches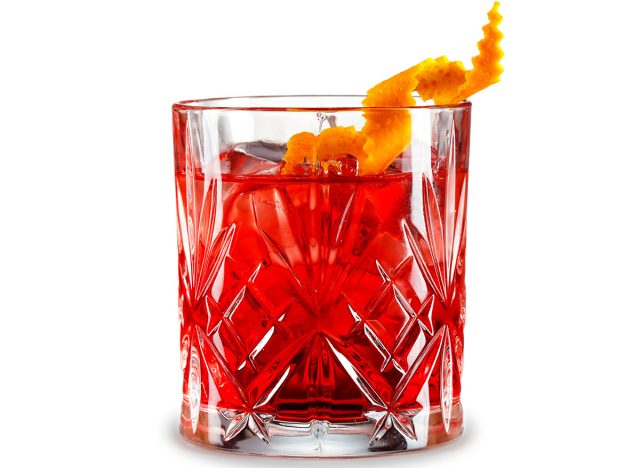 A negroni is a bitter cocktail along the lines of the Aperol Spritz. It is a mixture of gin, red vermouth, Campari, and is garnished with orange peel. This is a pretty, festive-looking cocktail, but again, it's also relatively strong, so have one and be sure drink lots of water.
Pornstar Martini – 182,000 searches
This interestingly named cocktail hails from across the pond in Britain, where it ranks as the #1 cocktail. It is made with vodka, vanilla syrup, lime juice, passion fruit, prosecco, and passoa—a passionfruit-flavored liqueur. It sounds delicious and it looks festive, plus, it's sure to be a conversation piece.
Cosmopolitan – 189,000 searches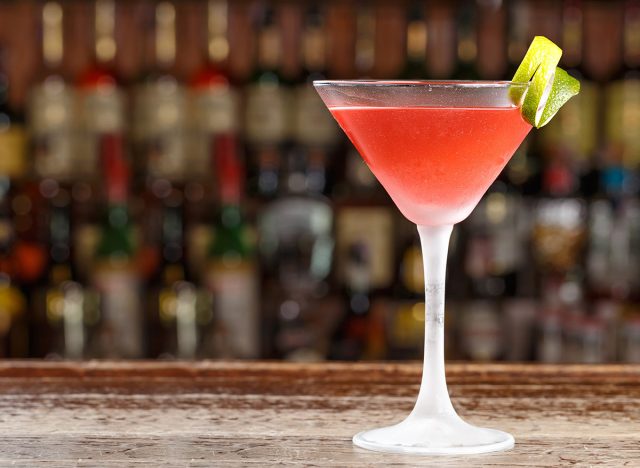 The good ole Cosmo—which swept the nation after the premiere of Sex and the City—is a festive-looking drink for the holidays. Again, though, be sure to limit yourself to one because this is a lot of alcohol wrapped in a pretty package. It consists of vodka, Cointreau, cranberry juice, and fresh lime juice.6254a4d1642c605c54bf1cab17d50f1e
Mimosa – 199,000 searches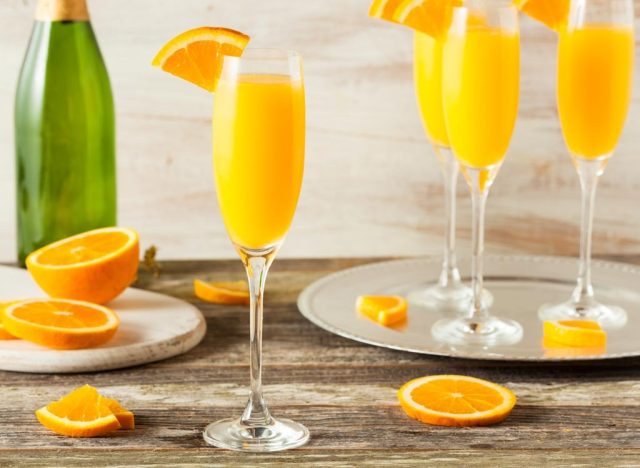 Was there ever a doubt that this easy-to-make cocktail and the mainstay at brunch would be on the list? Champagne and orange juice is a match made in heaven. If you love a mimosa at brunch, try a Kir Royale.
Mojito – 234,000 searches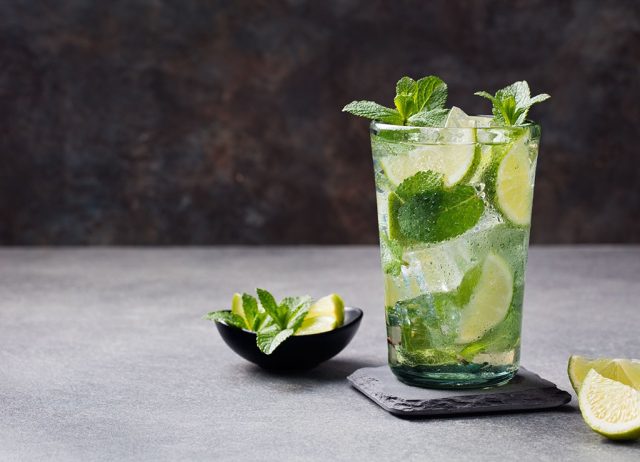 The Mojito snuck in just under the most popular cocktail. This is the notorious mint-muddled drink topped with rum and club soda that bartenders despise making. If you make it at home, be sure to choose the best-looking mint because it's a powerful flavor in the drink.
Margarita – 258,000 searches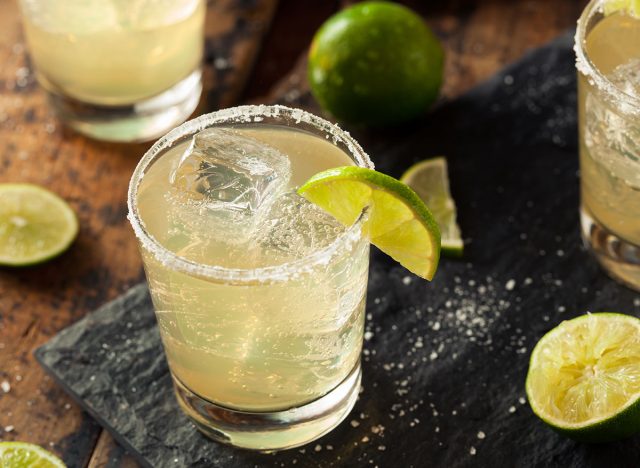 The #1 cocktail that you're dreaming about this holiday season is the classic Margarita. Trends come and go, but this familiar mixture of tequila, sour mix, orange liquor, and lime juice–with or without salt–is what the country is craving. Make the classic Margarita merry with some strawberries or raspberries. There are so many ways to dress up this blank palate of a cocktail. However you enjoy your cocktails this season, enjoy responsibly!
Browse more festive recipes to celebrate the holidays:
10 Unhealthiest Holiday Drinks, According to a Dietitian
We Tasted 9 Store-Bought Eggnogs & This Is the Best