The 7 Newest Summer Drinks To Hit Grocery Store Shelves
You won't be thirsty this summer!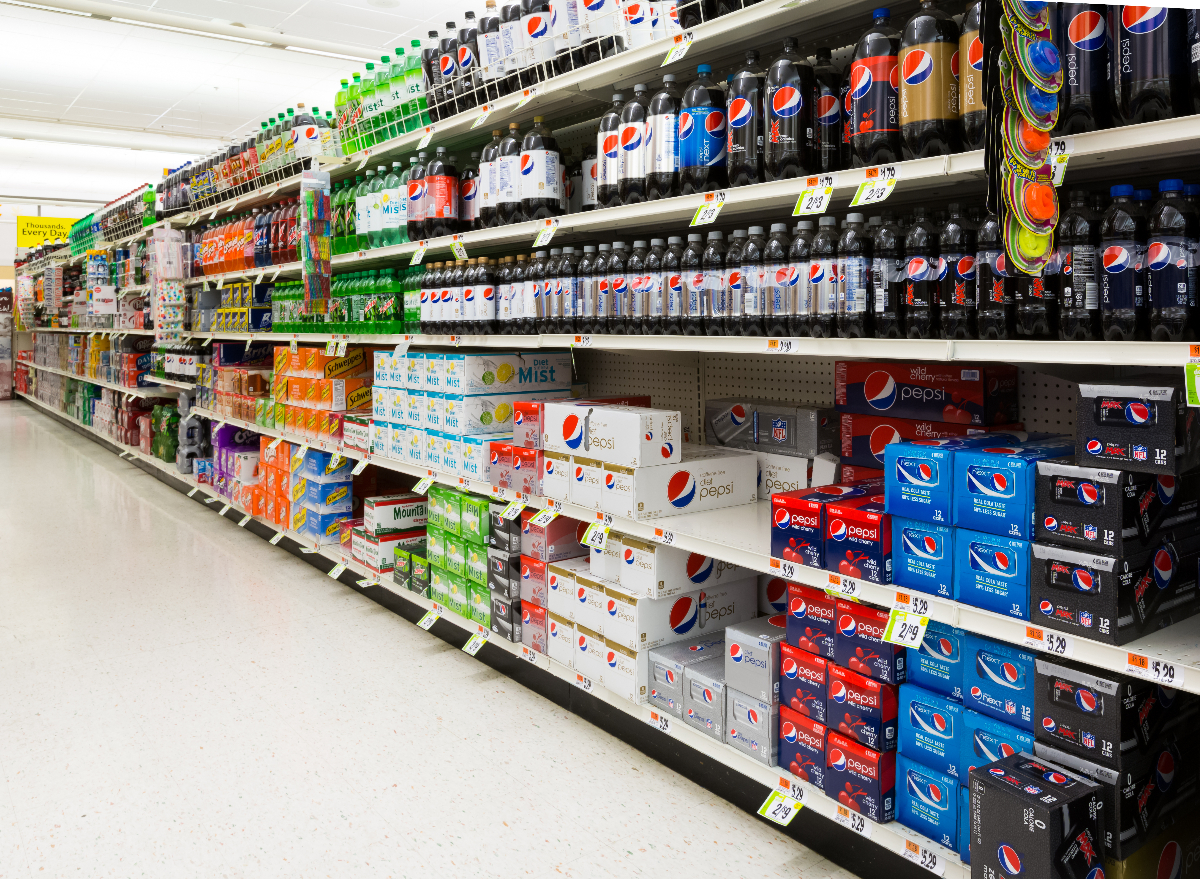 Summer is just around the corner, and what better way to celebrate the longest day of the year than to pop open a cold one.
Fortunately, as the summer of 2022 arrives the 21st of June, filling up the fridge or picnic cooler with the latest collection of beverages is an adventure in flavor, starting with three new "spirited" drinks from the Coca-Cola Company.
A Jack and Coke, Please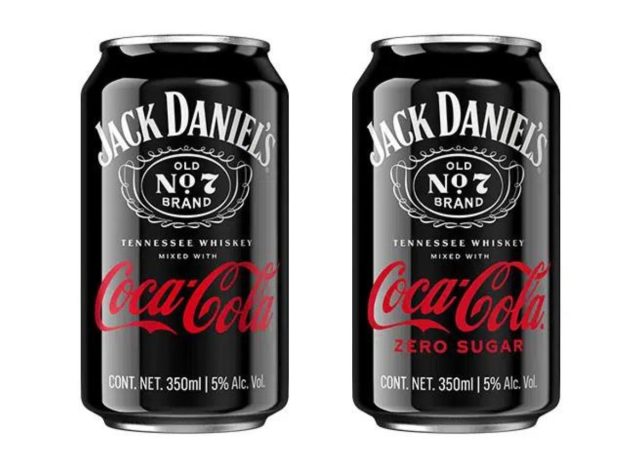 Although this new offering from Coca-Cola is debuting in Mexico first before it heads to the U.S., there is no denying that the contents in the striking black—not red—can are an American original, most notably in the South, where the drink is known simply as Jack and Coke (or JD and Coke)—the "Jack" being Jack Daniels Tennessee whiskey.
Announced in early June, the combo has all the trappings of a hit in the fast-growing ready-to-drink (RTD) cocktail-in-a-can market. After all, separately Jack Daniels and Coke are already best sellers. Plus, according to the Lynchburg (TN) Times, Jack Daniels's hometown newspaper, so is the pairing of Jack and Coke, which was voted the No. 1 mix in a survey of the most popular New Year's Eve drinks for ringing in 2022.
Before Jack and Coke came premixed in a can, fans followed the classic way to enjoy the refreshing combo: a glass of ice and a shot (or two) of whiskey topped with fizzing sweet Coca-Cola.
Coca-Cola's first canned soda cocktail for the U.S. market, it will come in regular Coke and Coke Zero flavors. The alcohol content is 5% by volume, which is equal to most bottled beers.
Hmm, Maybe a Spiked Lemonade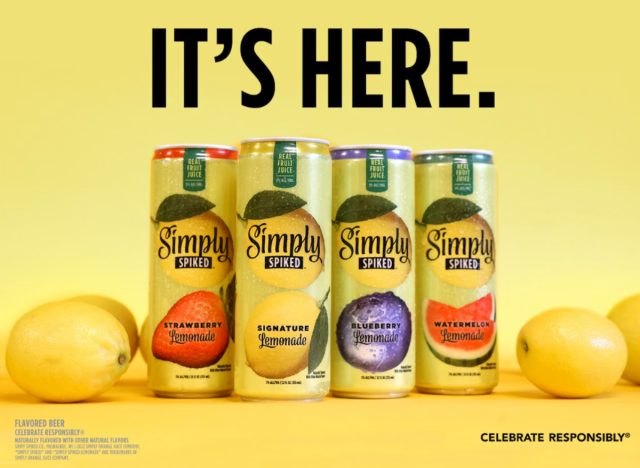 If whiskey's not your thing, how about cooling down on a summer afternoon with a tangy lemonade that delivers a punch—something like Simply Spiked, Coca-Cola's new alcohol-infused twist on its best-selling line of Simply fruit juices.
Scheduled to hit the shelves this summer, Simply Spiked is Coca-Cola's second deal with MolsonCoors. Last year the two teamed up on the launch of Topo Chico Hard Seltzer.
Next to its line of colas, Simply is Coca-Cola's second-largest brand by revenue, according to the company, sold in single 24-ounce cans and 12-can variety packs. The newly fortified Simply will be available in lemonade, strawberry lemonade, watermelon lemonade, and blueberry lemonade flavors. A 12-ounce can contains 5% alcohol by volume and 170 calories.
Wait, How About a Cocktail with a Splash of Fresca?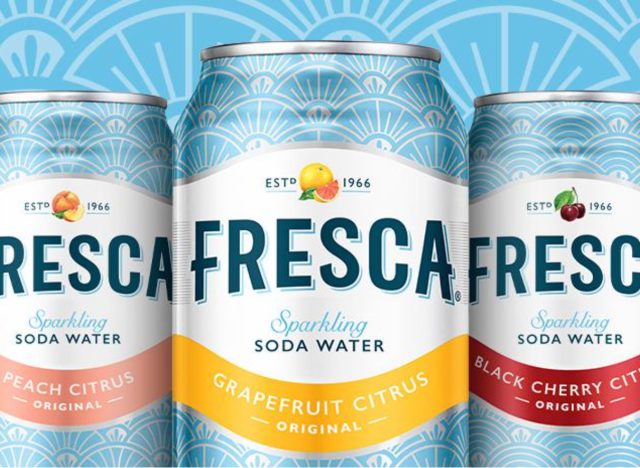 Earlier this year, Coca-Cola and Constellation Brands, a brewing company that includes the Corona beer family, announced the upcoming release of Fresca canned cocktails.6254a4d1642c605c54bf1cab17d50f1e
It is a natural pairing: like Coke with Jack, Fresca has long been used as a mixer, by design. Introduced in the late 1960s, Fresca was "positioned both as a mixer and a refreshing sparkling beverage as an alternative to bottled waters and seltzers," according to Coca-Cola.
The new offering is called Fresca Mixed, and boasts no calories and zero sugar. To date, there is no word on the flavors of the newly fortified Fresca—Spanish for "fresh"—but the cocktails will be "using real spirits" and the flavors "will be inspired by recipes created by [Fresca] fans from around the globe," according to a press release from Constellation Brands.
The Fresca products will be produced, marketed, and distributed through Constellation. "One of the core tenets of our innovation strategy is a belief in the power of extending strong and trusted brands in thoughtful ways to bring to market unique products that resonate with consumers," said Mallika Monteiro, Constellation's chief growth, strategy, and digital officer.
'Tis the Season of Bubbly Pineapples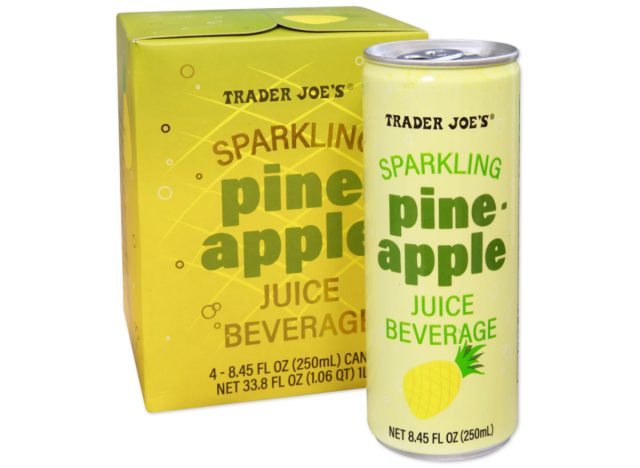 Trader Joe's is celebrating summertime with the release of its new Sparkling Pineapple Juice. Get it now—as a seasonal treat, it will disappear from the shelves come September.
Made from real pineapple juice, not concentrate, the sparkling beverage contains no added sugars and only four ingredients: pineapple juice, water, carbon dioxide (it makes the bubbles) and ascorbic acid (which maintains color), according to Trader Joe's.
The signature flair of the pineapple drink is the "ultra-fizzy" bubbles, says Trader Joe's, which adds, in its own signature style, "this bold beverage sips like a sparkling, pineapple daydream on a tropical summer's day."
Calories per serving: 60, with 0 grams of fat, saturated fat, trans fat, and cholesterol; 14 grams carbohydrate; 12 grams sugar; 10 grams calcium; 140 grams potassium.
For Whom the Bellini Tolls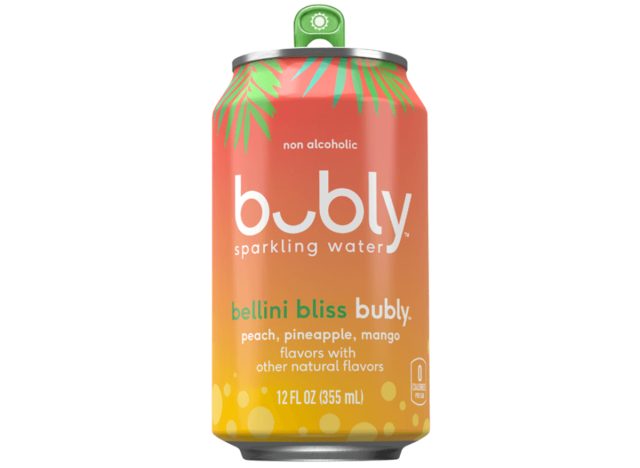 PepsiCo is reviving if not the spirit at least the memory of a cocktail made famous by Ernest Hemingway. Called the Bellini, the original is a mixture of Prosecco, Italy's version of Champagne, with white peach juice and purée. Created and served at Harry's Bar along the Grand Canal in Venice, Italy, Hemingway would drop by for a Bellini to sip while he wrote.
The main difference between the real Bellini and PepsiCo's, aside from the view and the literary company, is that PepsiCo's version is not alcoholic. It's a sparkling water called Bellini Bliss Bubly, with no calories, no sweeteners, no artificial colors.
PepsiCo's "first-ever mocktail," the Bellini Bliss is flavored with mango, peach, and pineapple. Bellini Bliss Bubly will be available for 10 weeks this summer, from June 13 to August 19, in stores nationwide, and online in exclusive variety packs.
Up NEXT:  A Keto-Friendly, Zero-Carb Brewski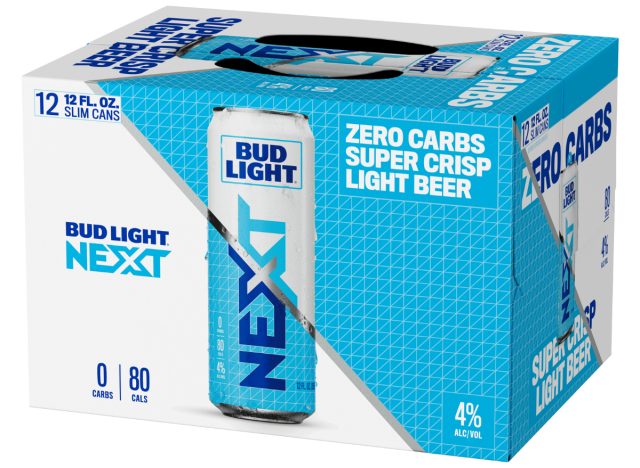 Anheuser-Busch claims that it took a decade for the brewers at Bud Light to come up with Bud Light NEXT. Now available, the labor is well worth it for those who enjoy a cold beer but not the consequences of calories.
Bud Light NEXT is "guilt-free" beer, and Anheuser-Busch's first zero-carb brew: No carbs, no sugar, 80 calories, and a light 4% alcohol per 12-ounce serving. By way of example, Bud Light, which debuted in 1982, contains 110 calories and 6.6 grams of carbs.
Also from Bud Light this year: new flavors in the company's seltzer family, among them Blue Raspberry, Watermelon, Green Apple, and Lemon. Calories per serving: 100. Less than 1 gram sugar, 2 grams of carbohydrate, and gluten free.
Olé Minute Maid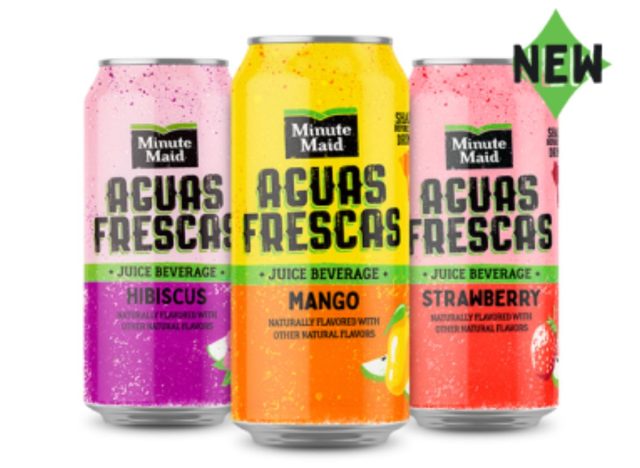 Minute Maid is going all out to promote its newest drink, Aguas Frescas, based on the traditional fresh fruit drink of Mexico and Latin America. Aguas frescas means "fresh water" in Spanish.
Using social media to spread the word about "AF," as nicknamed by parent company Coca-Cola, Minute Maid has also turned to "product placement," or paid cameo appearances, in two Amazon Prime shows, "Summer I Turned Pretty" and "The One That Got Away." The motivation: both are popular with Zoomers, the demographic Minute Maid is targeting.
"The juice drinks category is growing aggressively overall, but losing traction with younger consumers," said Jorge Luzio, group director, Minute Maid, referring to Gen Z. "We need to reinvigorate our connection with this next generation, who are seeking authentic, unique and unexpected experiences.
"With Minute Maid Aguas Frescas, we're shaking things up in a big way and sending the message that the brand is here to stay," he said.
AF comes in three flavors, hibiscus, mango, and strawberry. Two other flavors, limonada and strawberry limone, are available at fountain dispensers.
Non-alcoholic, AF contains real fruit juice and natural flavors. Calories: 45 per 8 fl. oz. 0 grams fat, 2% sodium, 4% carbohydrate, 10 grams added sugar.
While these are new and exciting, there are some canned alcohol options that shouldn't make their way to your cart. Here are 13 Worst Canned Cocktails to Always Leave on Grocery Store Shelves.