13 Worst Canned Cocktails to Always Leave on Grocery Store Shelves
The dirty, little secret of the canned cocktail aisle? Calories and sugar content can be astronomical.
Canned cocktails have a lot going for them. They are the ultimate in convenience, allowing anyone without a degree in mixology to enjoy a professionally-made drink in a ready-to-drink serving. And the cans are shelf-stable and ready at a moment's notice when you've had a tough day. But, the dirty, little secret of the canned cocktail industry is that the calorie counts and sugar content can be astronomical. Plus, many of these companies do not make nutritional info on their products easy to find.
Here are the unhealthiest canned cocktails you should leave on grocery store shelves, plus, what to pick up instead. And if you're picking up a burger to pair with your drink, skip these 8 Worst Fast-Food Burgers to Stay Away From Right Now.
Absolut Mango Mule and Absolut Grapefruit Paloma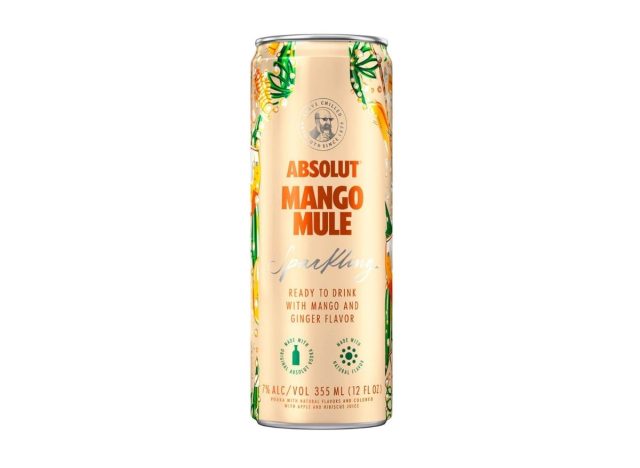 Per 1 can (12 fl-oz)
: 204 calories, 17 g carbs
Both of these flavored canned cocktails from Absolut sound delicious and simple, however, they come with a larger than necessary calorie count at 204 calories and around 17 grams of sugar. However, the Absolut Berry Vodkarita is filled with berry flavor and is much lighter at 100 calories per can.
Crown Royal Whisky and Cola
Per 1 can (12 fl-oz)
: 233 calories, 0 g fat, 26 g carbs, 0 g protein
With 70 calories per ounce, whiskey is not a low-calorie drink… and when it's combined with cola, it becomes a diet disaster. Blending Crown Royal whisky with diet cola would be a better bet.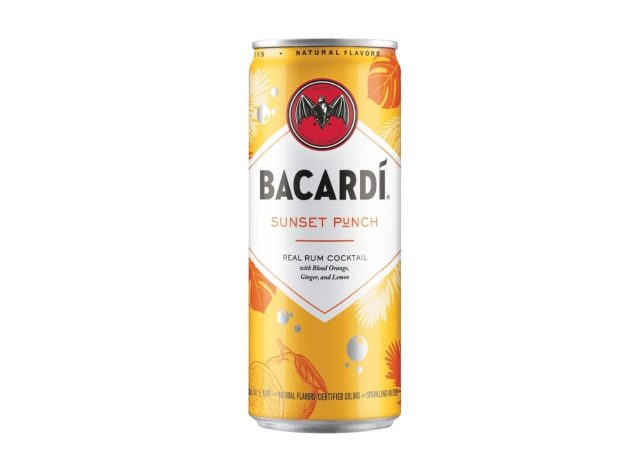 Per 1 can (12 fl-oz)
: 241 calories, 25.8 g carbs
This blood orange, lemon, and ginger punch from Bacardi may be delicious, but it packs a sweet punch of 241 calories and nearly 26 grams of pure sugar. The Barcadi Lime and Soda is a better bet with 163 calories (although, that's still a lot for a simple cocktail).
Bacardi – Limon and Lemonade Rum Cocktail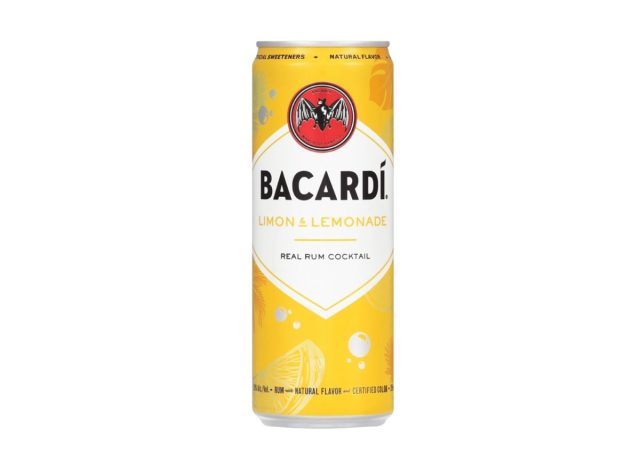 Per 1 can (12 fl-oz)
: 245 calories, 31 g carbs
This simple citrus cocktail sounds innocuous, right? Somehow, Bacardi manages to pack 245 calories and 31 grams of sugar into this 12-ounce can. Skip this one.
Joia – Sparkling Moscow Mule
Per 1 can (12 fl-oz)
: 240 calories, 27 g carbs
The benefit of a sparkling cocktail will always be the addition of soda water that cuts the sweetness and calories. This version of a Moscow Mule doesn't seem to do that at 240 calories and 27 grams of sugar. While the ginger, apricot, and lime flavors are appealing, you can do better than this overly sweet cocktail. Example: Opt for Joia's Sparkling Margarita with a respectable 140 calories per can.
Cutwater – Spicy Bloody Mary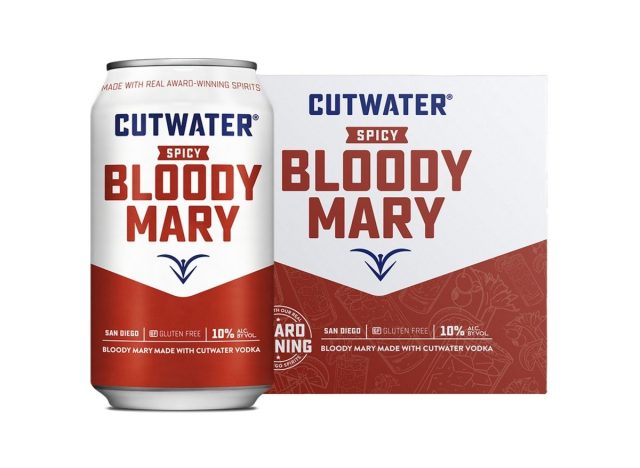 Per 1 can (12 fl-oz)
: 255 calories, 0 g fat, 14 g carbs (9 g sugar), 6 g protein
The Cutwater version of this brunch cocktail has 255 calories. While this is a lot for one cocktail, the real problem with Bloody Marys is the sodium, which conveniently isn't listed. According to one site, this cocktail has 700 milligrams of sodium. The 2020-2025 Dietary Guidelines for Americans recommend that adults consume no more than 2,300 milligrams of sodium per day, so having just one of these cocktails will get you more than a third of the way there.
Per 1 can (12 fl-oz)
: 257 calories, 0 g fat, 26 g carbs (25.6 g sugar), 0 g protein
The Bahama Mama cocktail doesn't deliver for the sweet flavors it offers. At 5.9% ABV, you're getting a relatively weak drink with a whole lot of sugar and 257 calories.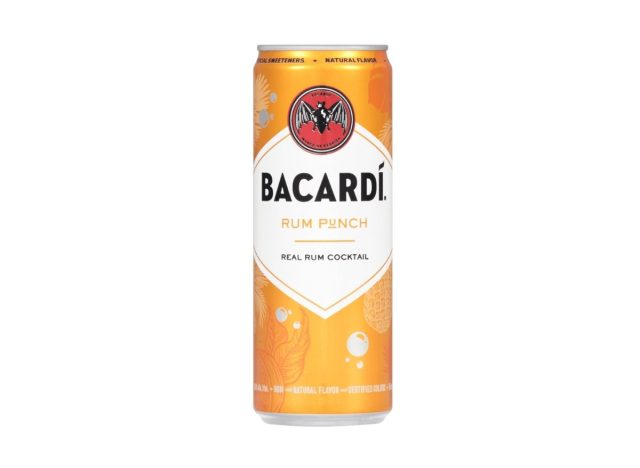 Per 1 can (12 fl-oz)
: 273 calories, 0 g fat, 37 g carbs (37 g sugar), 0 g protein
White rum pineapple, orange, and mango flavors somehow combine into 273 calories for this striking orange-canned drink. Like the Bahama Mama, at 5% ABV, what you're really getting in this cocktail is a big dose of sugar.
BuzzBallz Chocolate Tease
Per 1 can (12 fl-oz)
: 295 calories, 25.8 g carbs
The BuzzBallz line of canned cocktails has a purpose, as its name implies, to get you tipsy. Each cocktail boasts a 15% ABV, so be careful with these. The Chocolate Tease cocktail contains 295 calories—the most of all of their flavors—however, Lotta Colada (289 calories) and Horchata  (267 calories) follow close behind. Forbidden Apple (211 calories) and Peach Ballz (214 calories) are lighter, but barely.
Cutwater – Tiki Rum Mai Tai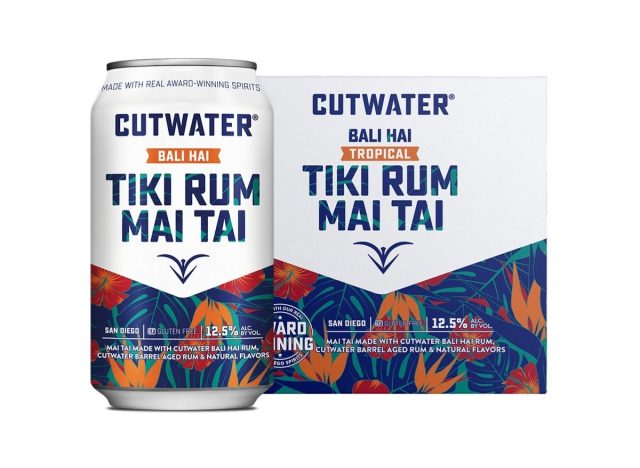 Per 1 can (12 fl-oz)
: 350 calories, 0 g fat, 24 g carbs (24 g sugar), 0 g protein
If you want to be transported to the tropics, a Mai Tai is the way to go. But this offering from Cutwater isn't the healthiest way to go at 350 calories and 24 grams of sugar. The brand's Tiki Rum Punch isn't light, but at 190 calories, it's going to leave less of a weight in your gut.6254a4d1642c605c54bf1cab17d50f1e
Cutwater – Tequila Lime Margarita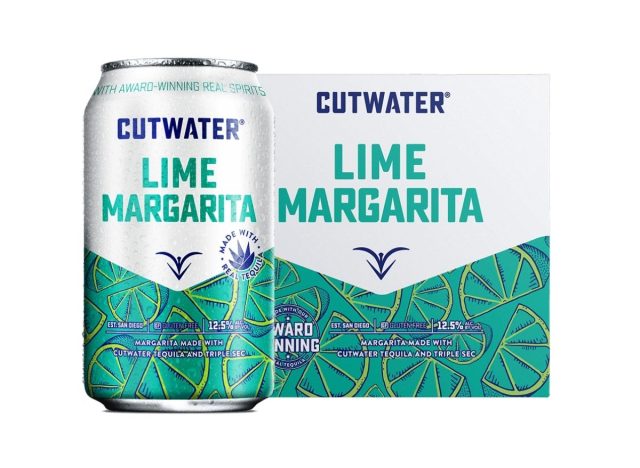 Per 1 can (12 fl-oz)
: 360 calories, 0 g fat, 27 g carbs (27 g sugar), 0 g protein
While you know pina coladas and White Russians aren't health drinks, margaritas seem slightly more innocuous with their tangy, fruity flavors. However, these sweet beverages can pack a serious calorie punch, and although the Cutwater version is delicious and potent at 12.5% ABV, it's no different. At 360 calories per can, all of those fruity flavors are just pure sugar.
In case you're wondering, Cutwater's other fruit-flavored margaritas are not much better: Mango Margarita (350 calories), Peach Margarita (295 calories), and Strawbery Margarita (290 calories) all pack a sweet punch. That said, the Lime Tequila Soda is an acceptable 130 calories.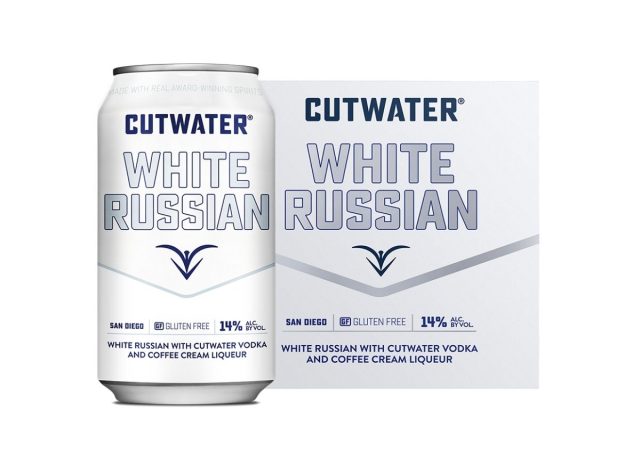 Per 1 can (12 fl-oz)
: 540 calories, 14 g fat, 38 g carbs (32 g sugar), 3 g protein
As endearing as The Dude makes White Russians look in The Big Lebowski, a drink of vodka, Kahlua, and heavy cream isn't doing anyone any health favors. It's no surprise that the canned cocktail version tips the scales at 540 calories. To put that in perspective, that's more calories than 10 chicken McNuggets or a large order of McDonald's fries. There are plenty of vodka-based cocktails that won't ruin your diet. All of Cutwater's vodka soda offerings are quite a bit lower.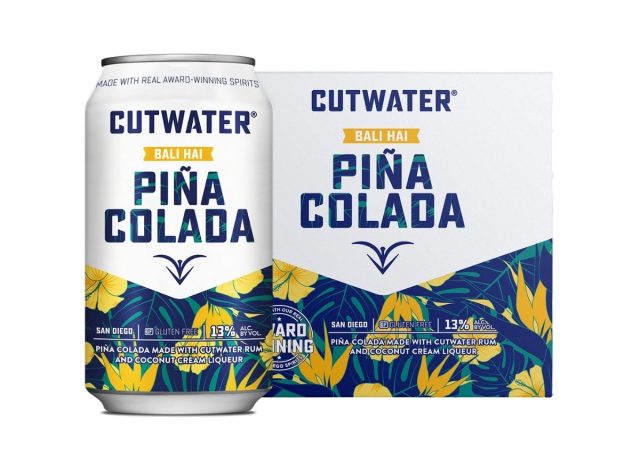 Per 1 can (12 fl-oz)
: 545 calories, 8.5 g fat, 70 g carbs (32 g sugar), 1 g protein
Deep down inside, we all know that pina coladas aren't the healthiest drink. After all, sugary pineapple juice combined with fatty coconut and caloric rum creates the ultimate indulgent cocktail. This delicious drink tastes like a tropical beach, but even one of these sweet escape cans will set you back about as many calories as a Big Mac and as much sugar as three Krispy Kreme glazed donuts. If you're craving a rum cocktail, try the Cutwater Rum Mint Mojito with a manageable 170 calories per can.
Plus, don't miss 10 Worst Beers to Always Leave on Grocery Store Shelves.