50 Amazing Summer Dessert Recipes You Have to Try
Healthy, delicious, and easy-to-make? Sign us up!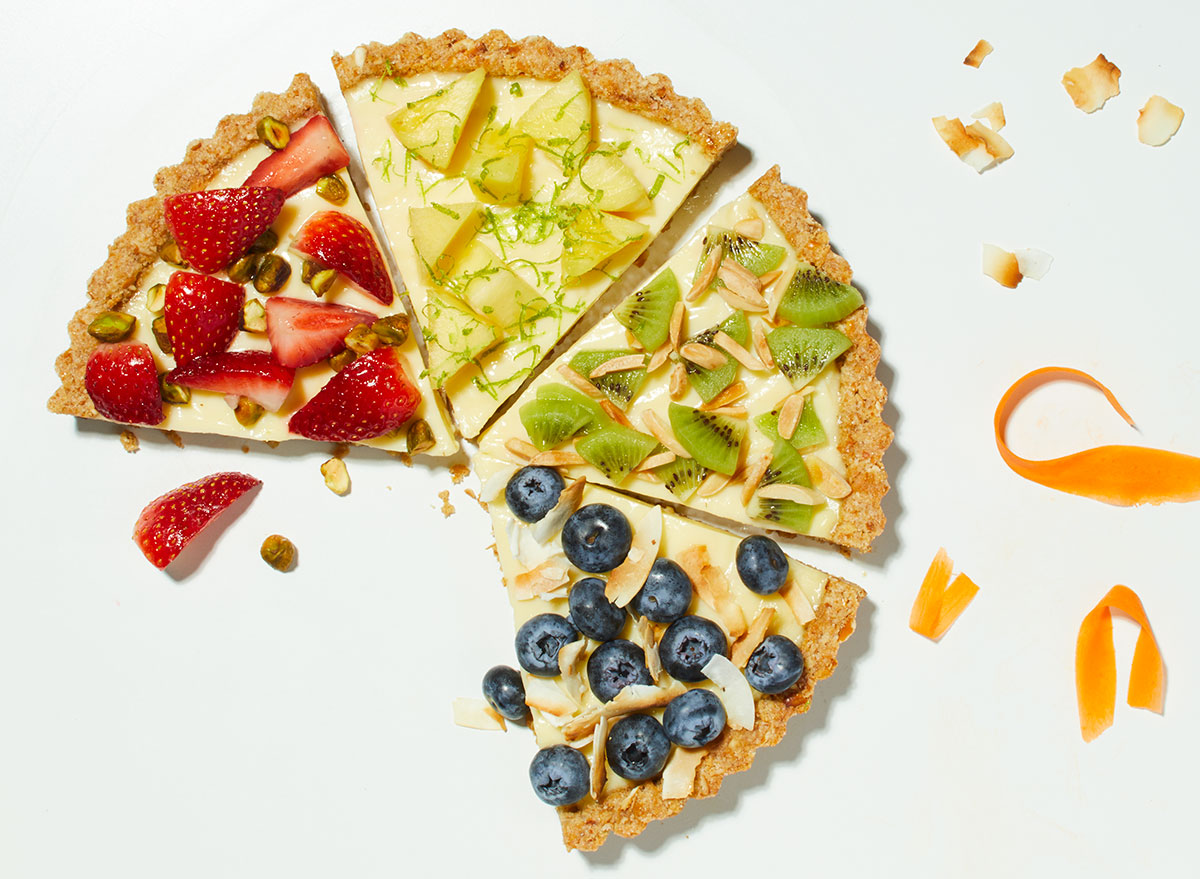 Seasonal ingredients and long, languid days make summer the perfect season for indulging. But your sweet tooth doesn't have to destroy your health and nutrition goals! These healthy summer dessert recipes will give you that sweet goodness without derailing your diet.
What makes these healthy dessert recipes so amazing is that while they look, taste, and feel indulgent, they're made from healthy ingredients you'll want to be eating. Talk about a win-win.
And if you love cooking, sign up for our newsletter to get daily recipes and food news in your inbox!
The best coconut cream pies aren't just a layer of vanilla pudding with shredded coconut tossed on top. Instead, they get their rich flavor and consistency from the actual vitamin- and mineral-rich flesh of the coconut. Coconut flesh is the main ingredient in coconut cream and coconut milk (neither of which should be confused with coconut water, which is also chock full of good stuff), and that's what a top-notch coconut cream pie recipe calls for. Ours uses coconut milk plus nonfat dairy milk and egg yolks to create the perfect coconut custard, and then we make use of the egg whites for a light, fluffy meringue topping.
Get our recipe for Triple Coconut Cream Pie.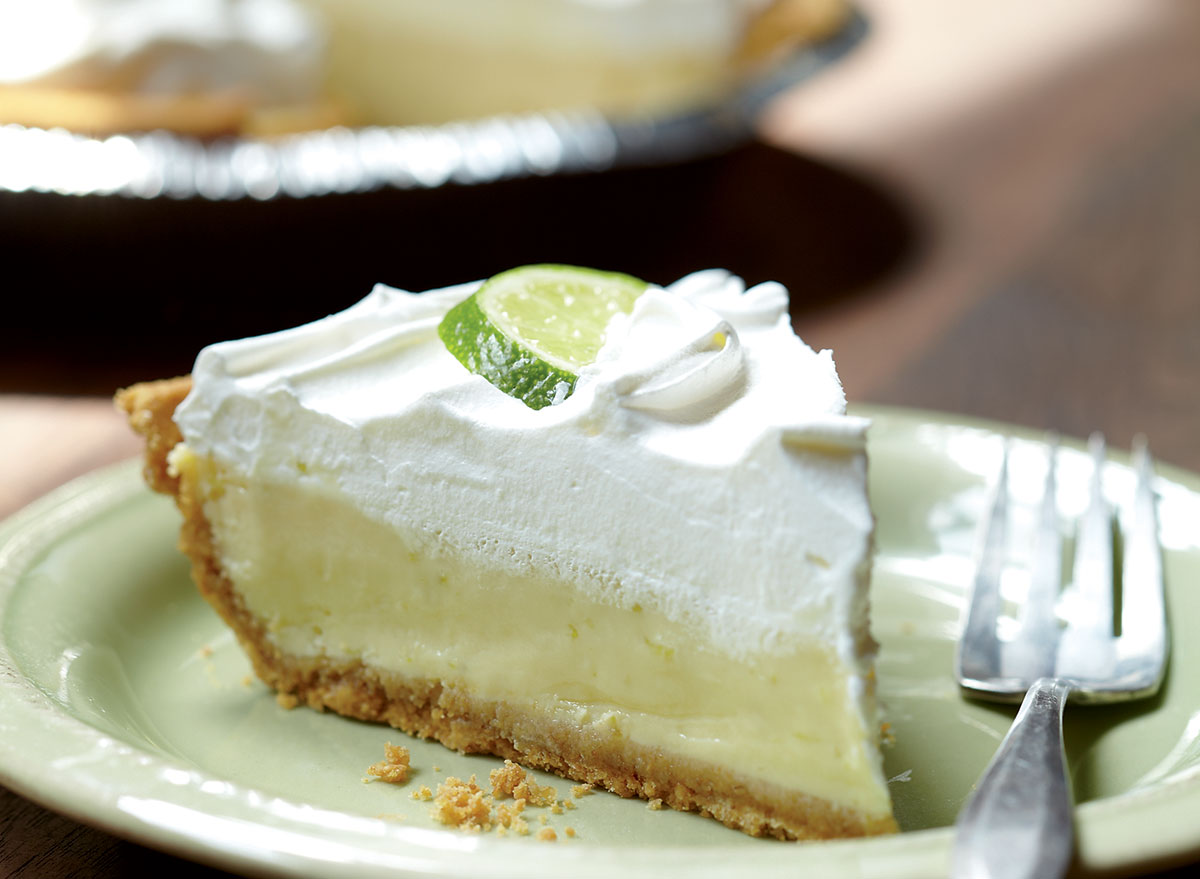 A single slice of this key lime pie goes a long way toward satisfying your most decadent dessert cravings, thanks to a generous pour of key lime juice and an uplifting, frothy whip of egg whites.
Get our recipe for Key Lime Pie. 
Individual Key Lime Cheesecakes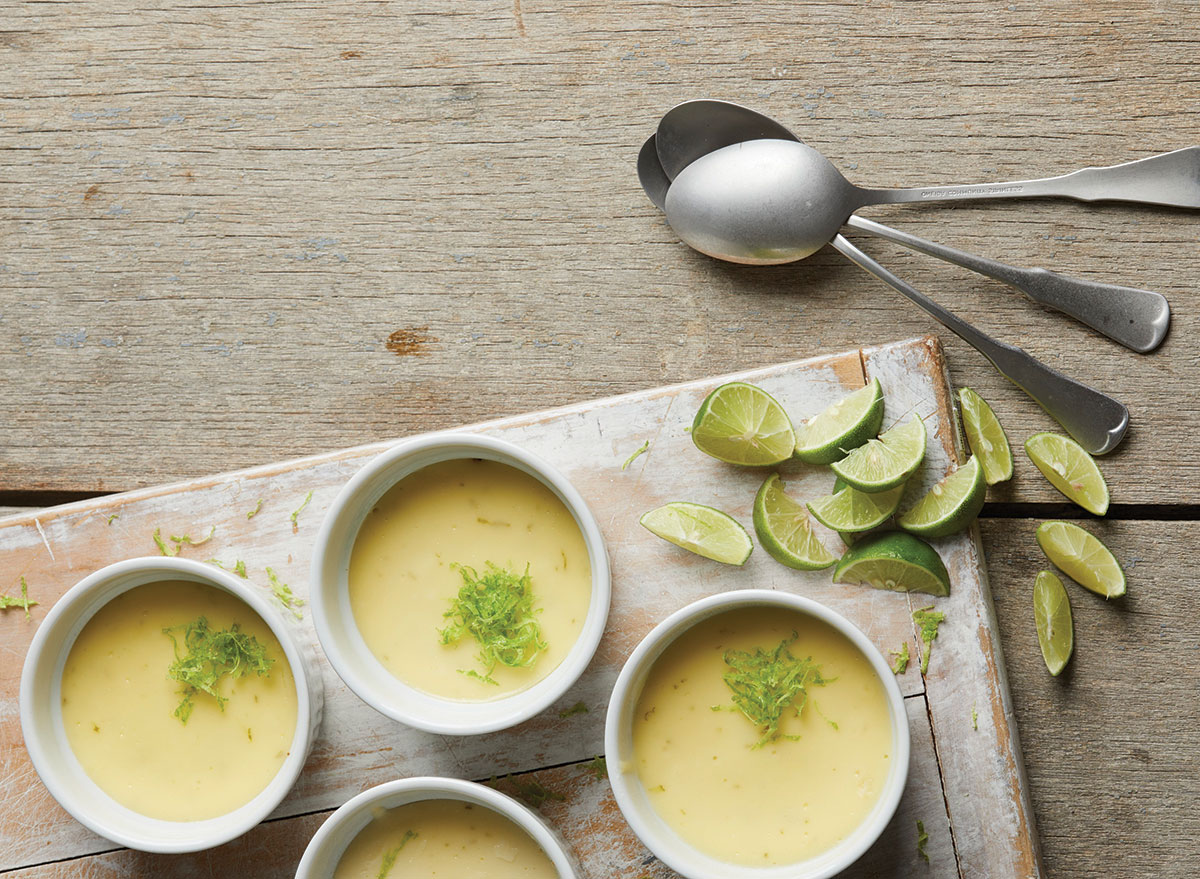 If you've got a hankering for the mouth-puckering goodness of key lime pie but portion control is your nemesis, what would you say to individual portion-controlled services of pecan- and oat-crusted key lime pie? Now…what would you say if we told you we had a recipe that brings all that tart citrus flavor without having to hunt down actual key limes (which can, at times, prove elusive)? Go ahead. We'll never tell.
Get our recipe for Individual Key Lime Cheesecakes. 
Lemon Macadamia Nut Cheesecake
Yes, cheesecake can help with weight loss if it's part of the keto eating plan. In fact, when you consider that the keto diet works, in part, because you're including a higher proportion of fat in your diet, keto cheesecake actually makes perfect sense. This recipe boasts a health-positive crust that combines the omega-rich goodness of macadamias and almonds. The dense filling, meanwhile, gets its tart creaminess from lots of cream cheese and a generous dollop of sour cream.
Get our recipe for Lemon Macadamia Nut Cheesecake. 
Raspberry Cheesecake Mousse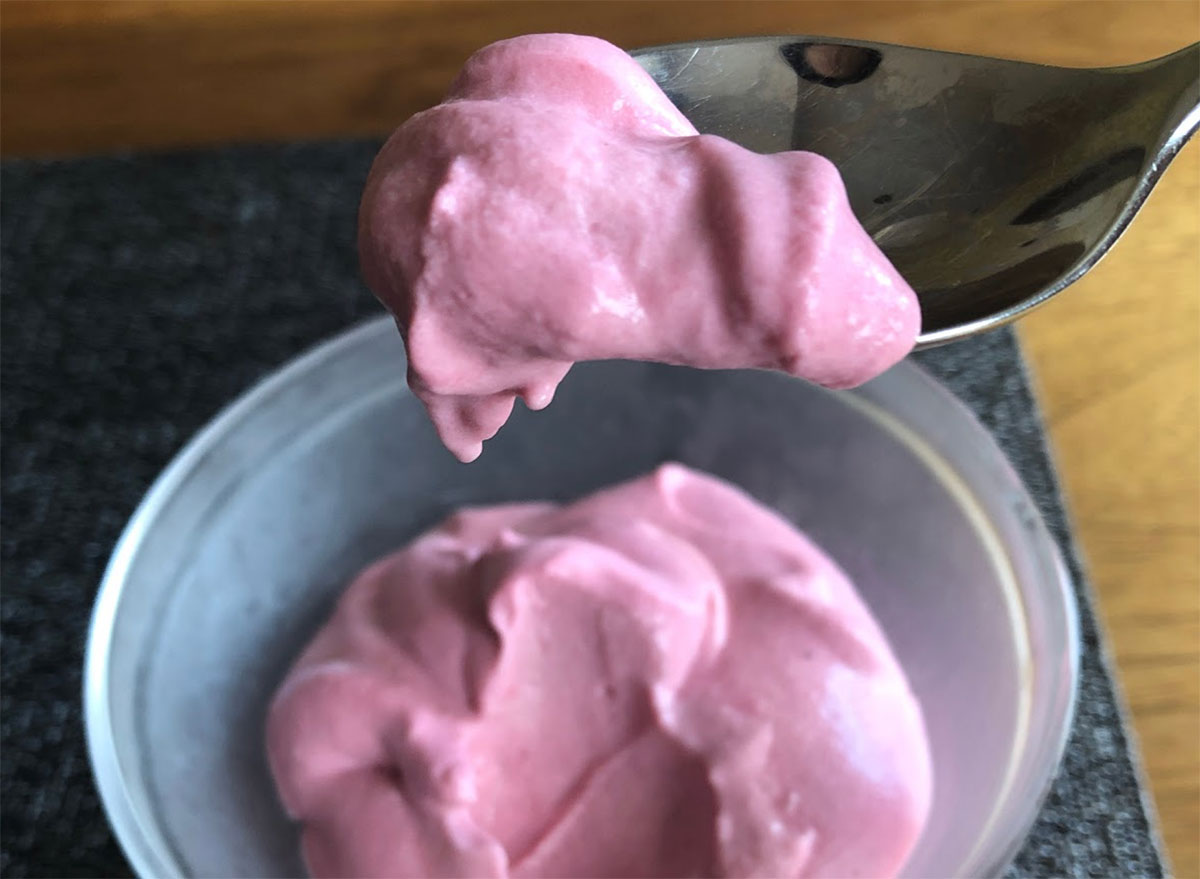 Did you know raspberries can be A-OK for keto? It's because they're low in sugar, unlike some other types of fruit. With a little assistance from powdered Lakanto sweetener, these tart little berries combine with cream cheese and heavy cream to create the perfect cross between cheesecake and mousse.
Get our recipe for Raspberry Cheesecake Mousse.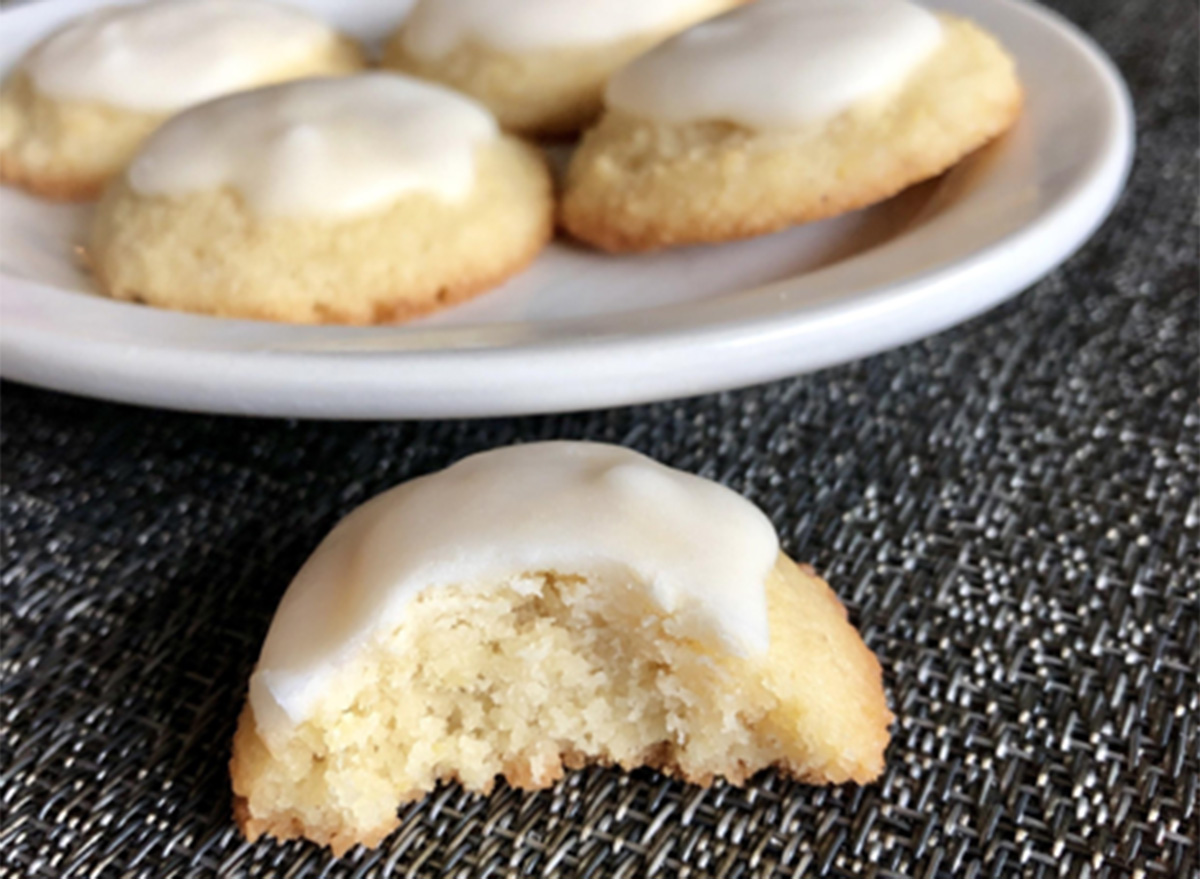 Almond flour, butter, baking soda, and lemon zest make these lemon cookies mouthwateringly tender. Topped with a lemon juice-infused frosting, these citrus cookies are melt-in-your-mouth delicious. But did we mention they're also keto-friendly?
Get our recipe for Lemon Cookies. 
Oatmeal Chocolate Chip Cookies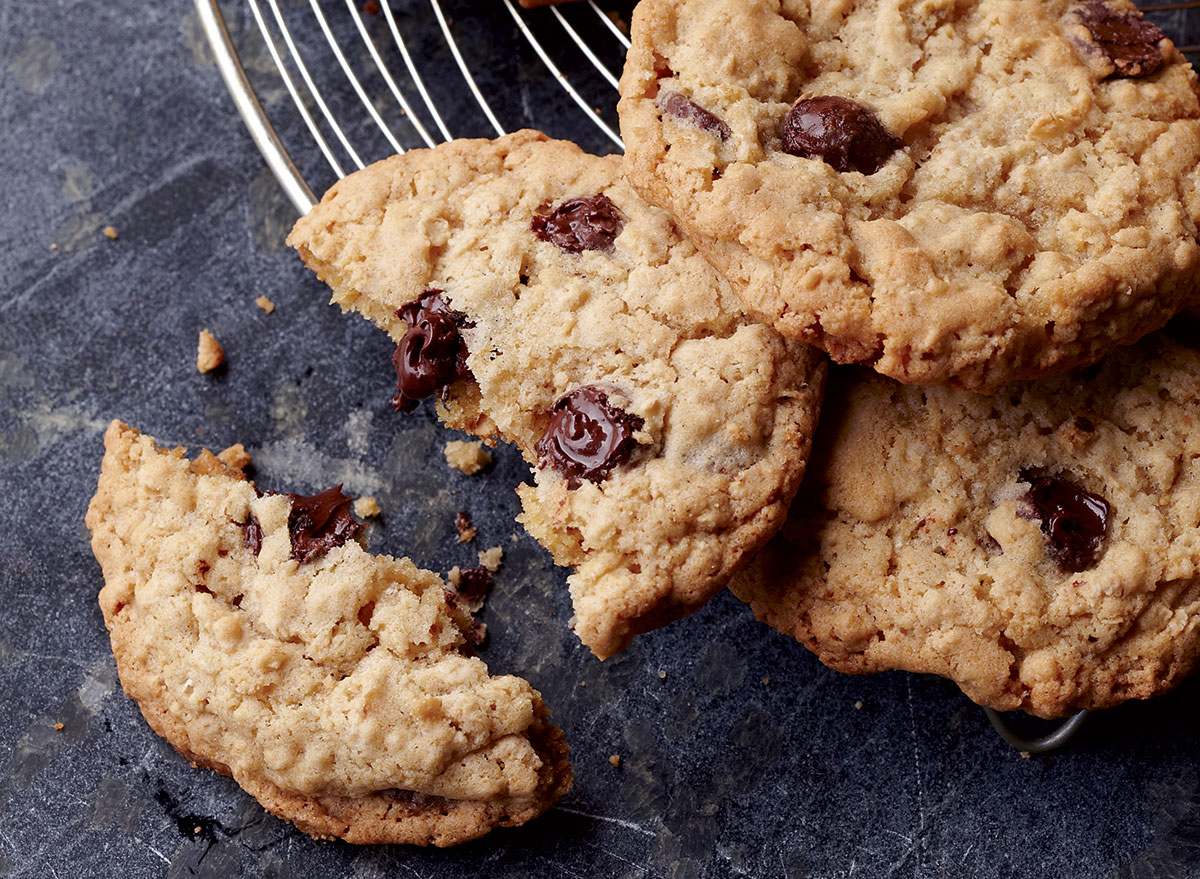 It's not that there's anything wrong with raisins. It's just that soft and melty chocolate chips lend a certain decadence to the classic oatmeal cookie that will satisfy your sweet tooth so completely, all you'll be craving afterward is a cold glass of milk.
Get our recipe for Oatmeal Chocolate Chip Cookies. 
Cocoa Coconut Oat Cookies with Chocolate Chunks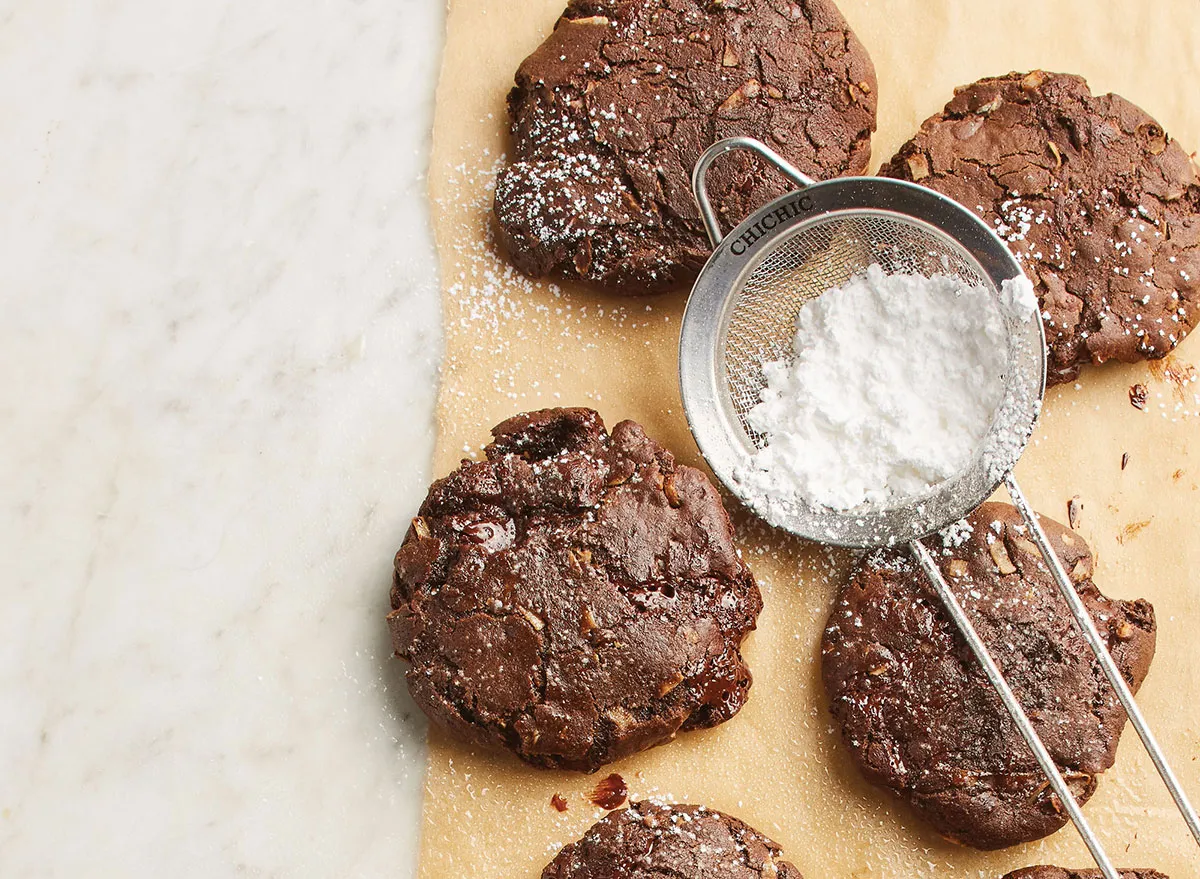 Let's say you're in the mood for oatmeal chocolate chip cookies, but you're not sure how committed you are to stopping at one. Might we recommend this version, which swaps coconut and applesauce for a good portion of the butter and sugar? Each cookie comes with more nutrition, fewer calories, and a lot less sugar than classic oatmeal cookies, so go ahead, have more than one (especially if you're over 30!). In fact, go ahead and use these babies to make ice cream sandwiches with our homemade ice cream recipe, too.
Get our recipe for Cocoa Coconut Oat Cookies with Chocolate Chunks.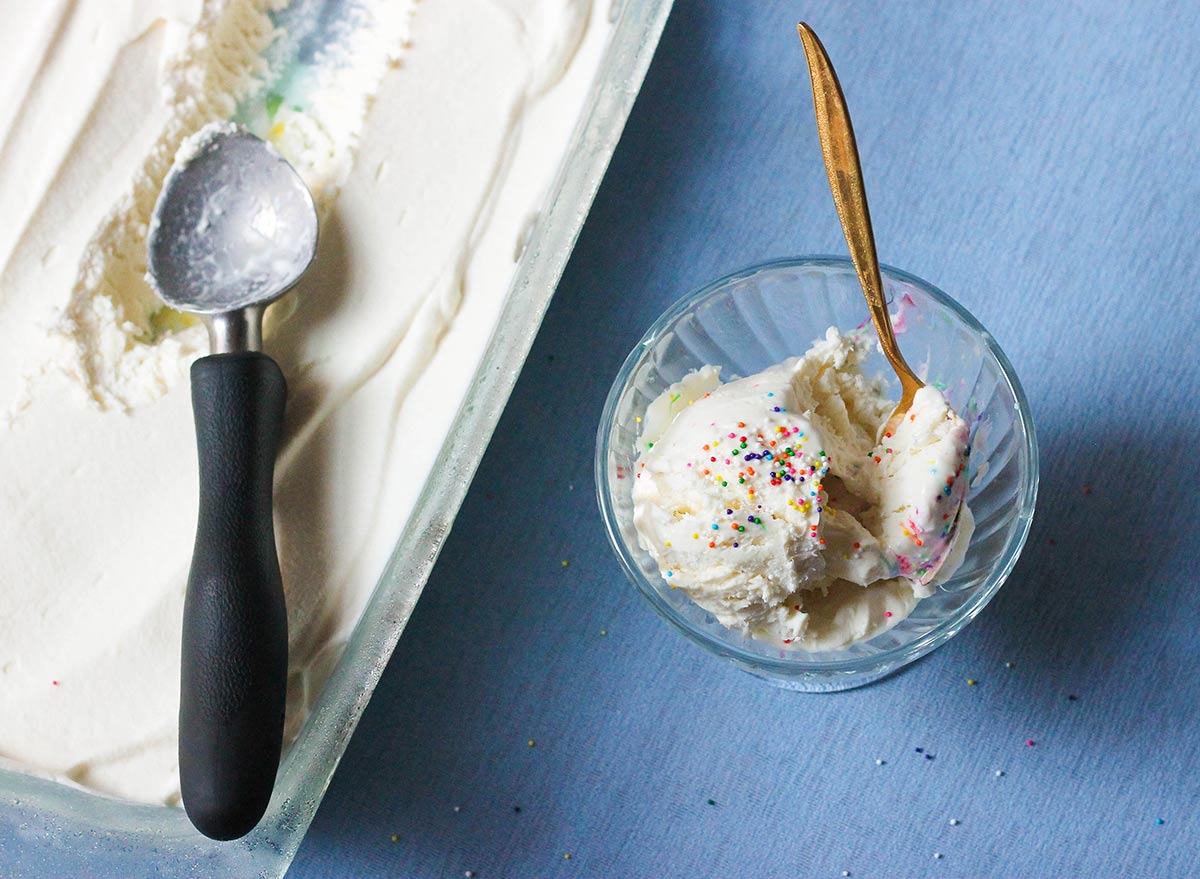 Haagen-Dazs Vanilla Bean ranks among our top five favorite vanilla ice creams, and it's made with a mere six ingredients. What if we told you we had a recipe for real vanilla ice cream that uses only three? Cream, condensed milk, and vanilla extract make this ice cream recipe simply delicious, and all you need in terms of equipment is an electric mixer. Enjoy this creamy treat as is, or layer it between oatmeal cookies.
Get our recipe for Homemade Ice Cream.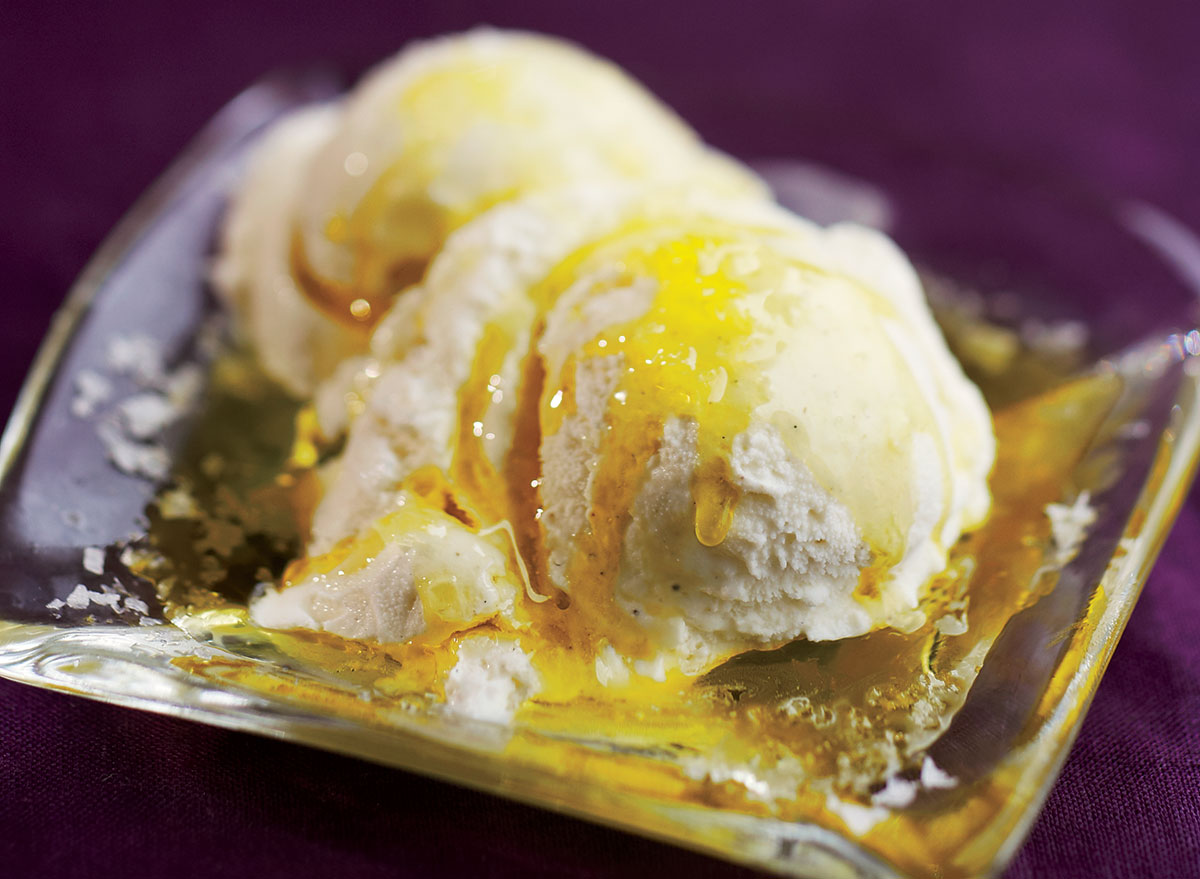 How about a riff on ice cream that wakes up all your tastebuds, not just the sweet one? Inspired by the notion that a variety of taste sensations satisfy the appetite better than a single dominant flavor, this recipe will hit your cravings for salt, sweet, spice, and even umami, thanks to the olive oil.
Get our recipe for Olive Oil Ice Cream. 
We're including this ice cream sandwiches recipe because it uses whatever cookies, ice cream, and toppings you happen to have on hand, including any included in this round-up. Even better, you can let your kids have at it for a fun, delicious summer activity.
Get our recipe for Ice Cream Sandwiches.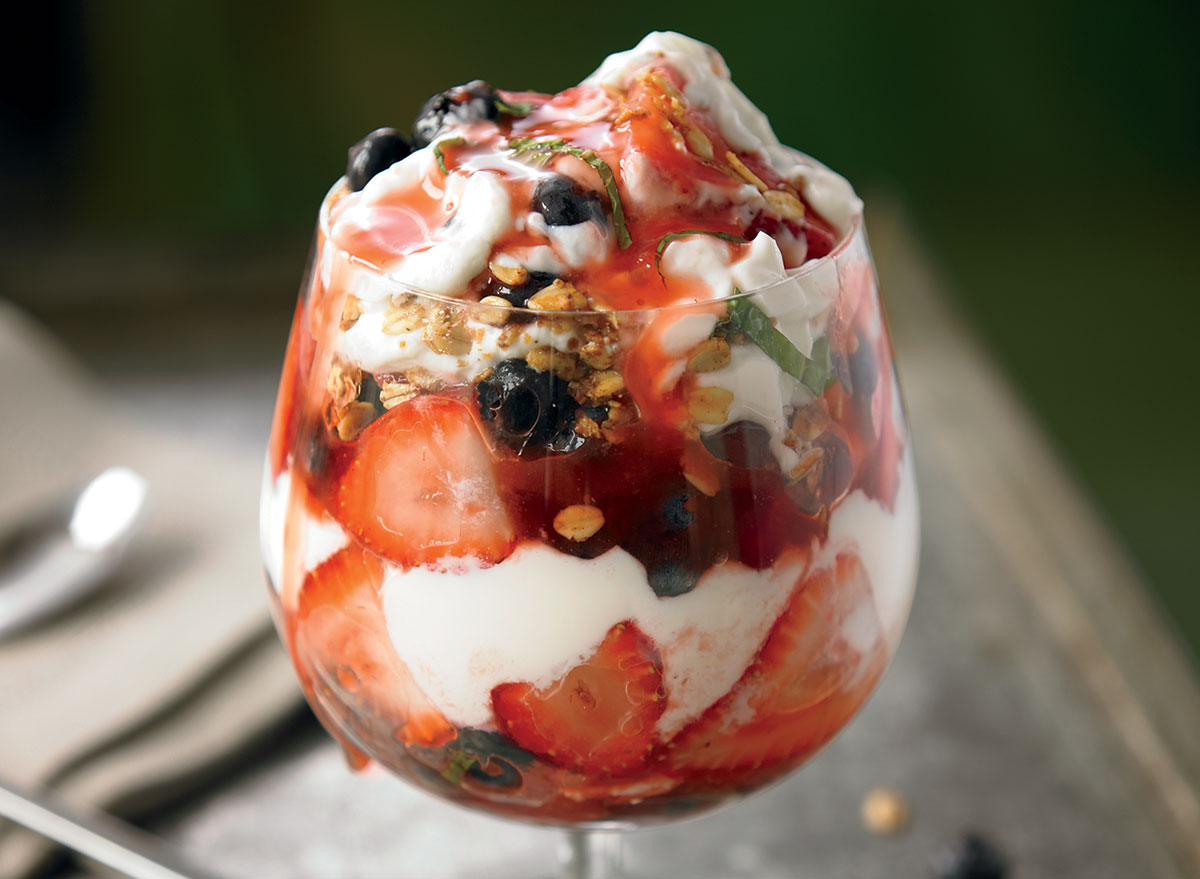 Pity the poor, neglected parfait. It's as rich and sweet as most ice cream desserts, but because it uses yogurt instead of ice cream, it tends to wear a health halo, which is enough to make some dessert lovers shy away. Why not call it what it is—dessert—and embrace its cool, creamy, sweetness?
Get our recipe for a Yogurt Parfait. 
Greek Yogurt with Pineapple, Kiwi, Mango, and Ginger Syrup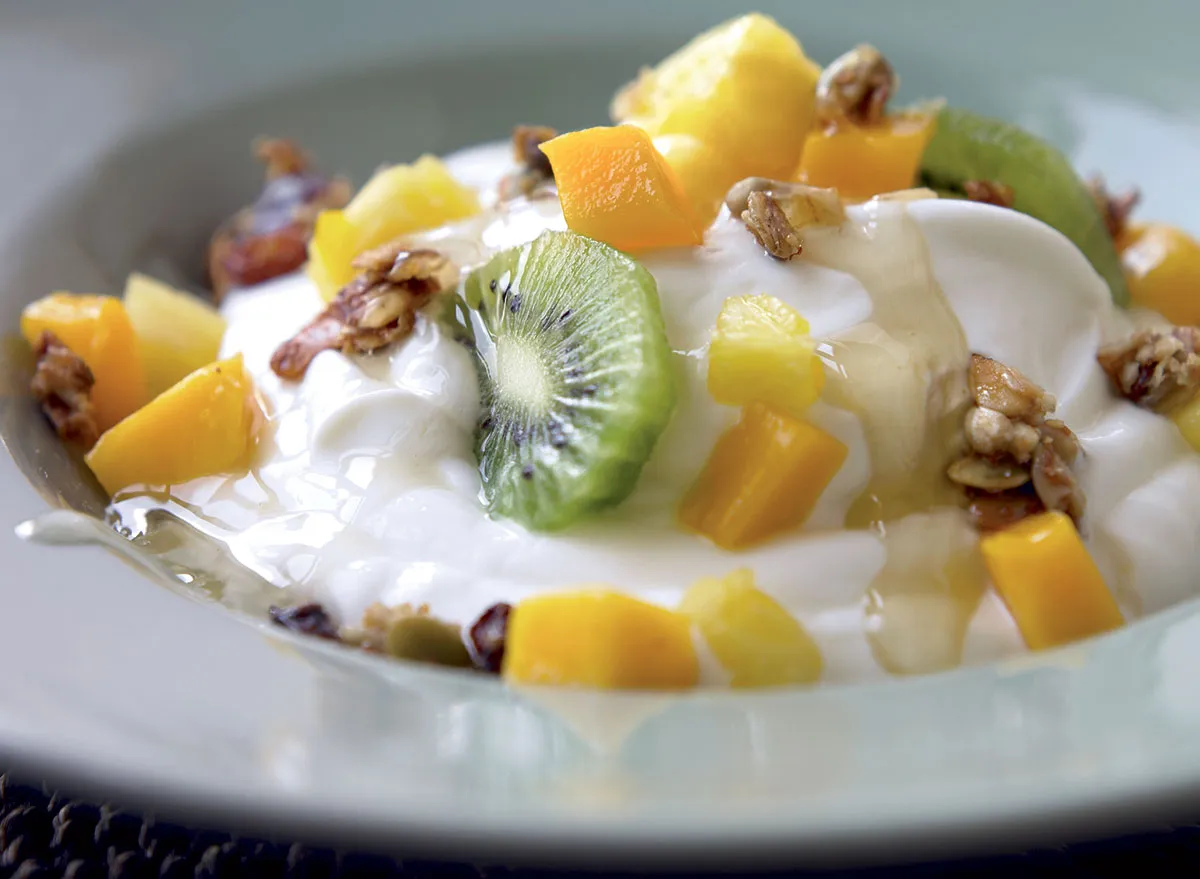 You know about the health benefits of ginger, but maybe you're not a huge fan of it in savory dishes. Well, have you tried it in ginger syrup? This yogurt parfait combines Greek yogurt, tropical fruit, and an easy-to-make syrup made with fresh ginger that might just change your mind about this miracle root.
Get our recipe for Greek Yogurt with Pineapple, Kiwi, Mango, and Ginger Syrup. 
Grilled Fruit Kebabs with Yogurt and Honey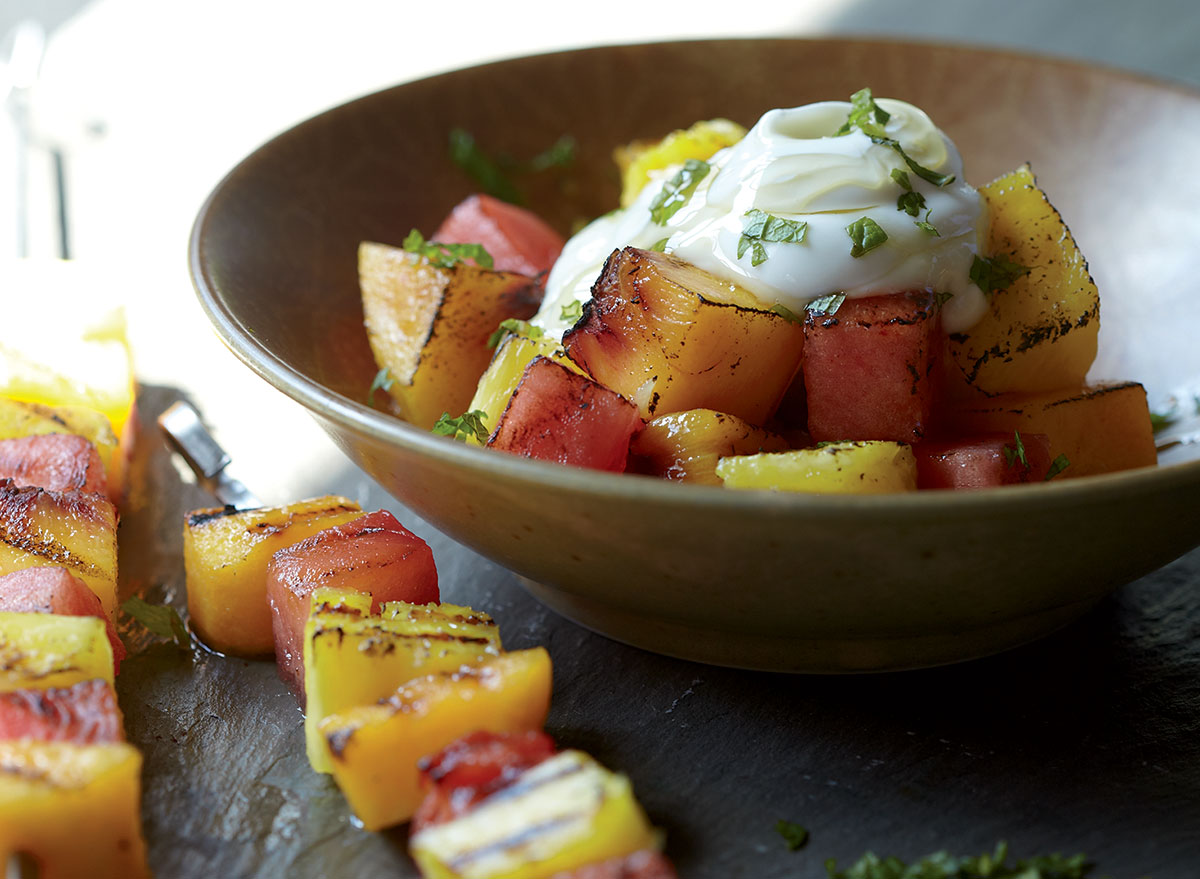 One way to think of these grilled fruit kebabs is as a sort of deconstructed parfait, where the fruit takes center stage and the yogurt drizzle acts as more of a condiment. But what we love most about this recipe is its genius use of grilled watermelon and peaches, which has us looking at all the fruit in the fridge and realizing it's all perfect for grilling.
Fruit benefits from the Maillard reaction, that magical transformation that grilled foods undergo as they brown. Cherries? Yes. Cantaloupe? Yes. Kiwi? Yes! Apricots? Yes! Your fruit choices here are limited only by your imagination (and by what's available at the market).
Get our recipe for Grilled Fruit Kebabs with Yogurt and Honey.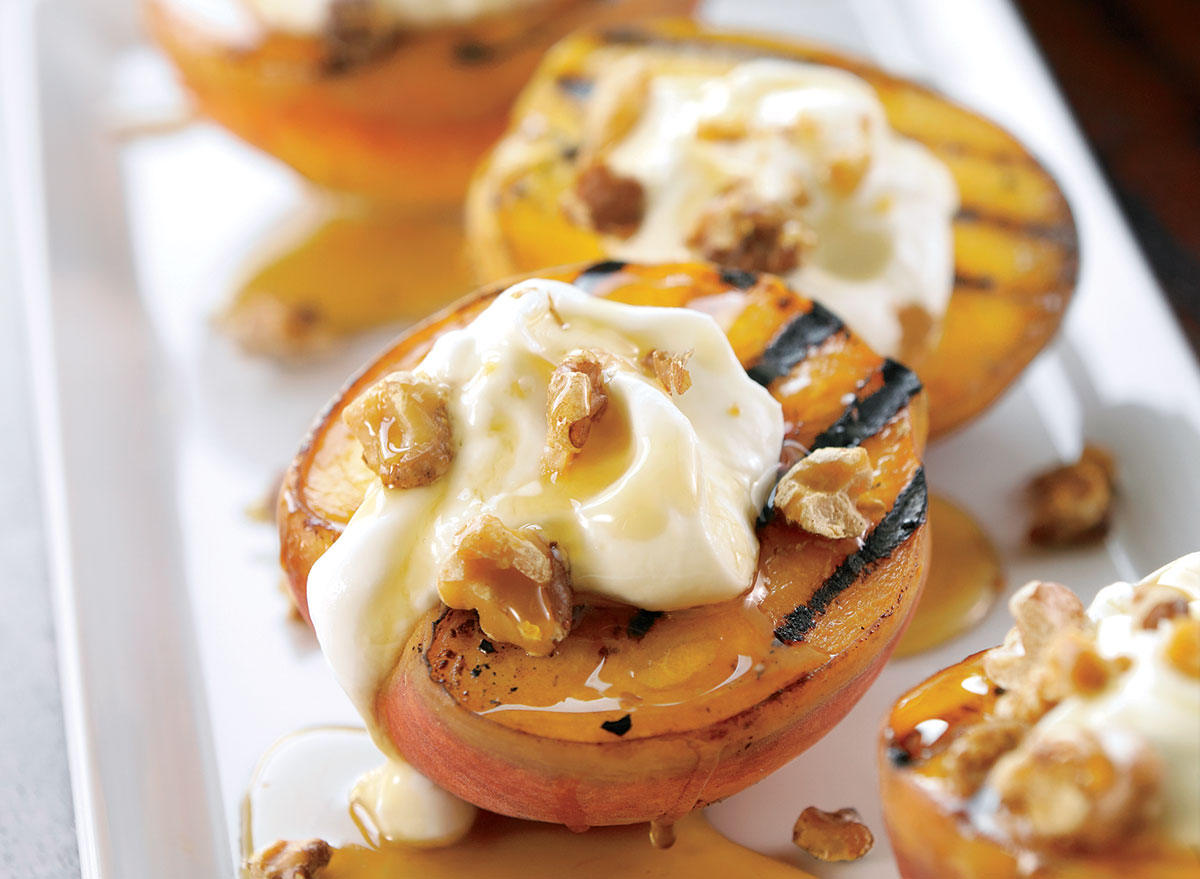 Dried apricots are among the most popular of all dried fruits, and for good reason. They're packed with flavor and provide a delicious way to enjoy a healthy, brightly colored fruit that isn't always so delicious right off the tree.
While dried apricots do have health benefits, grilled apricots have a leg up in terms of pure volume. So you may find them to be more filling, especially when they're topped with a dollop of Greek yogurt and a drizzle of maple syrup. If you can't find fresh apricots at the market, feel free to substitute peaches in this recipe for the perfect summer dessert.
Get our recipe for a Grilled Apricot Sundae. 
No discussion of grilled fruit would be complete without mentioning bananas. When they're lightly coated in brown sugar and grilled for a few minutes on high heat, bananas can transform an ordinary banana split into a silky, sexy flavor bomb, whether you choose to add hot fudge sauce or not.
Get our recipe for a Grilled Banana Split. 
Vanilla Grilled Pineapple and Rum Sauce Sundae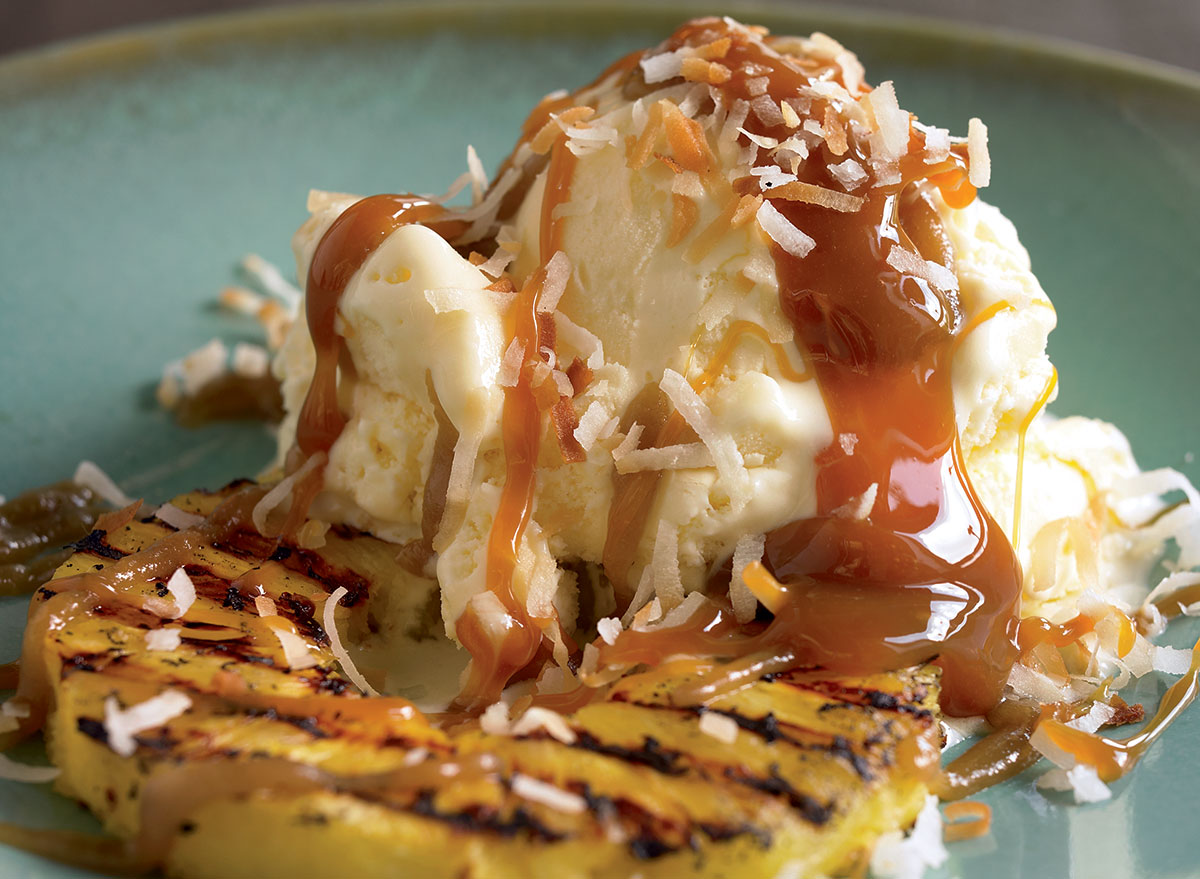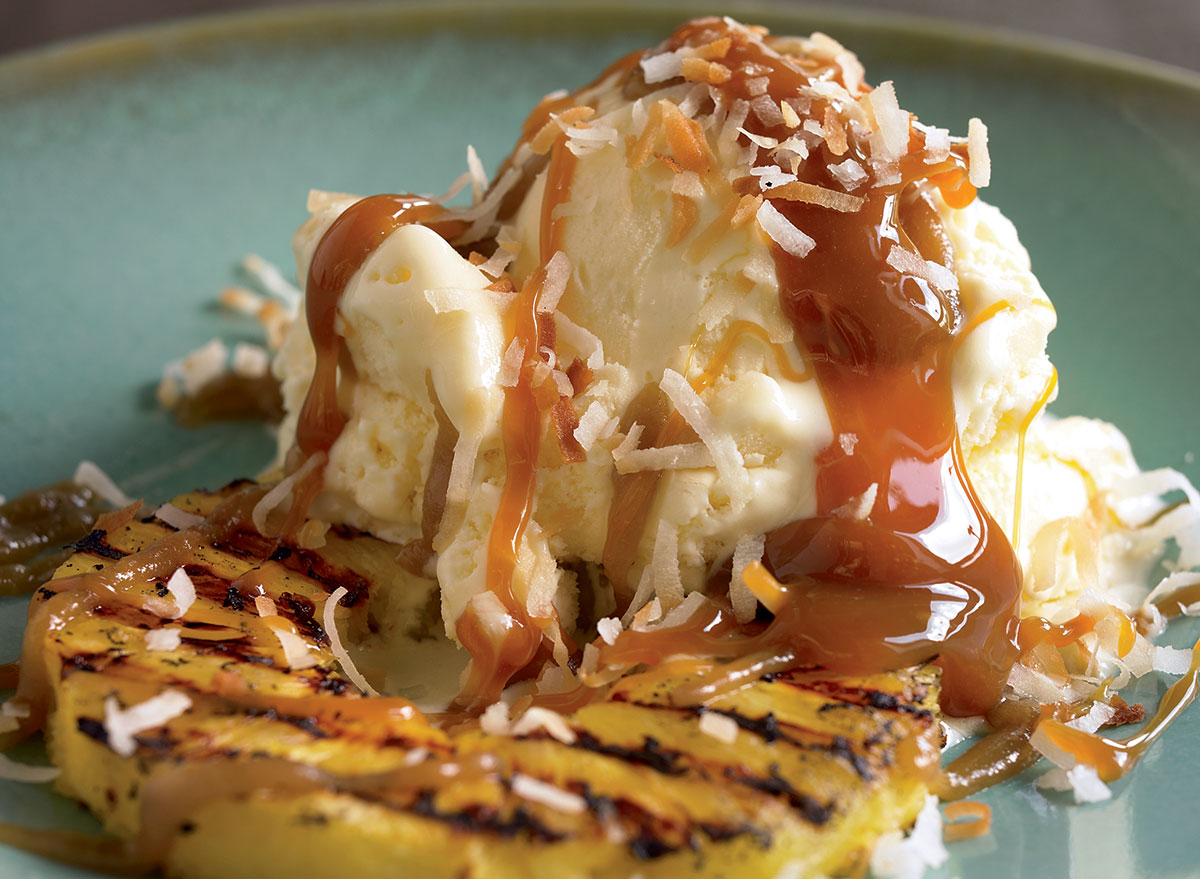 Whatever a banana can do for an ice cream sundae, a pineapple can do it backward and in heels. Not only does pineapple boast a more nuanced flavor, but it also caramelizes on the grill without the addition of brown sugar. Pineapple also has fewer calories than a banana, along with more vitamin C, potassium, and fiber.
Get our recipe for a Vanilla Grilled Pineapple and Rum Sauce Sundae. 
Grilled Strawbery Shortcake with Balsamic Sauce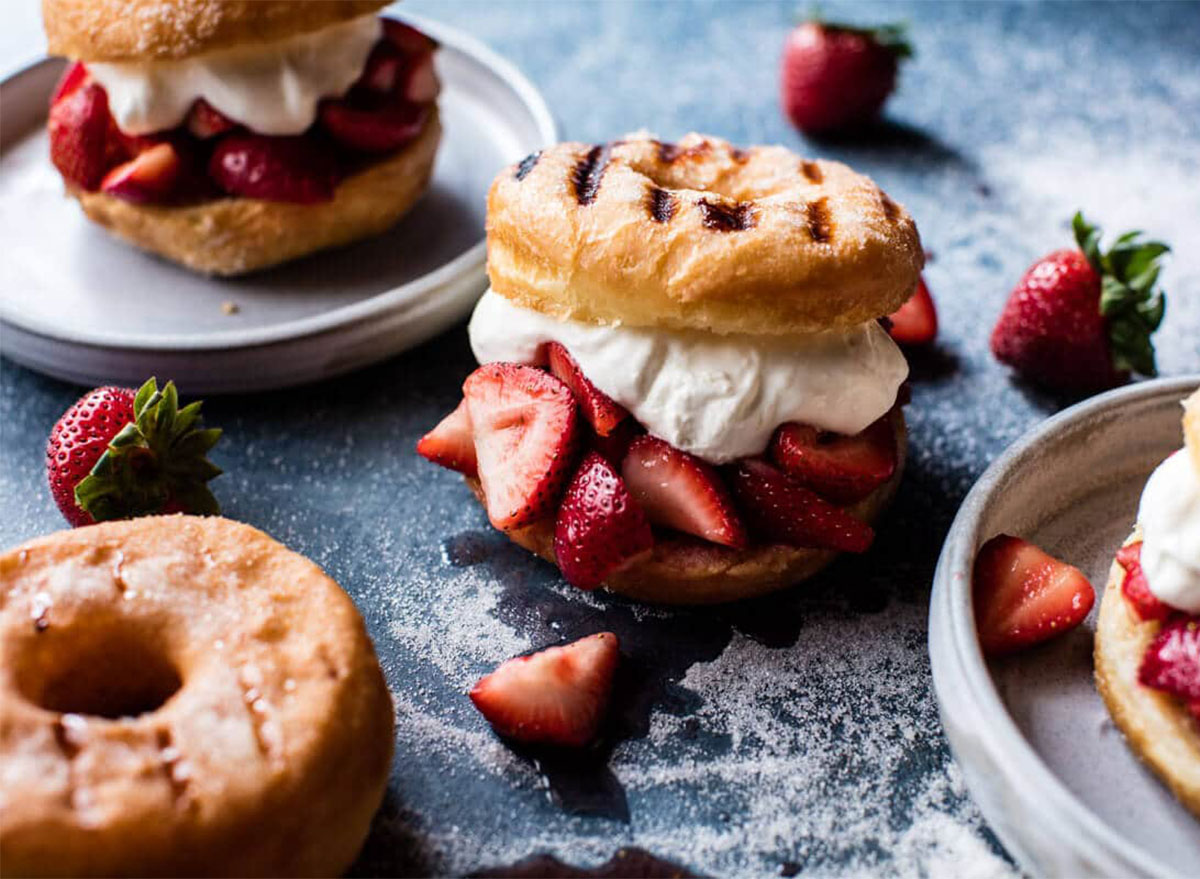 When we said you can grill any fruit, we meant any fruit, and that includes strawberries. But instead of struggling to keep those luscious berries from falling through the grill grates, how about grilling up some sliced angel food cake and then piling those slices high with balsamic-marinated strawberries instead? A dollop of whipped cream wouldn't hurt either.
Get our recipe for Grilled Strawberry Shortcake with Balsamic Sauce. 
Healthy fudge brownies? Yes, please! And the beauty of these is they don't rely on applesauce or black beans or any other "secret" ingredient to achieve their moist, fudgy goodness. We simply use less sugar and less butter and a generous portion of dark chocolate, et voila: a brownie that won't leave you foraging for dessert after dessert.
Get our recipe for Fudge Brownies. 
Acai Blueberry Smoothie Bowl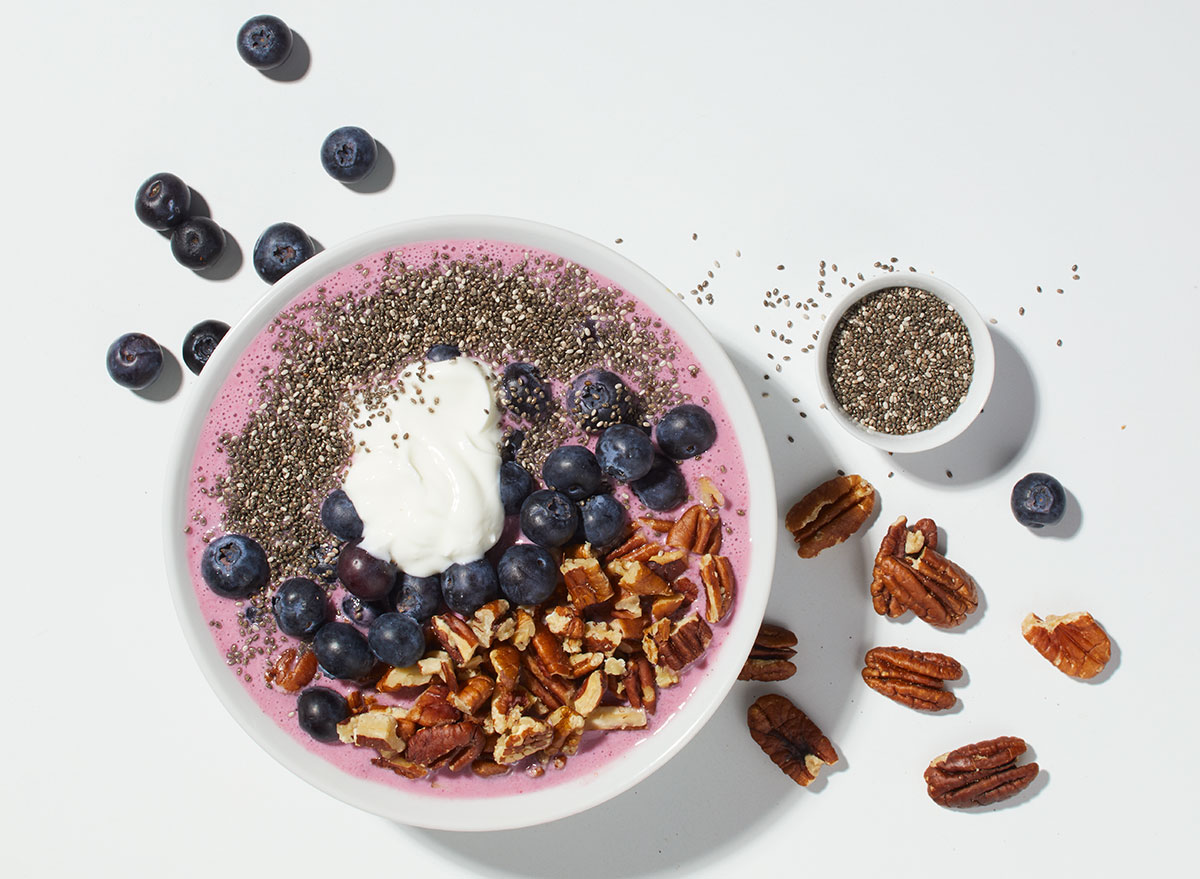 Whoever said smoothie bowls were just for breakfast? This acai blueberry smoothie bowl is really just a deconstructed yogurt-berry parfait, and it makes liberal use of chia seeds, which get plumper and gooier the longer they're in contact with the wet ingredients. Gooey chia seeds and delicious fruit? Sign us up!
Get our recipe for an Acai Blueberry Smoothie Bowl. 
Ricotta Cheesecake with Warm Blueberries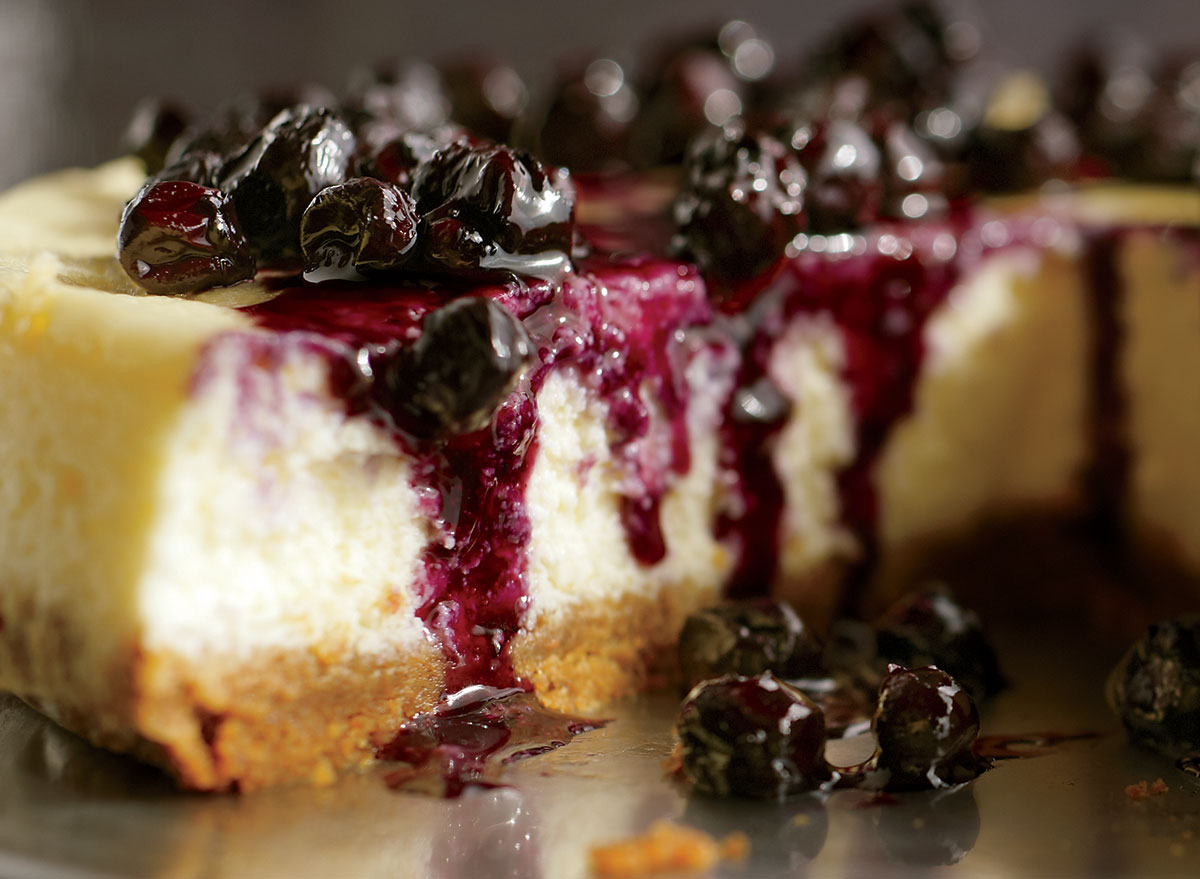 Speaking of foods with unique textures, ricotta cheese really takes the cake. We mean, literally, it takes cheesecake and reinvents it as a lighter, higher-protein version of itself. When you top it with warm blueberries, you might actually wonder why you used to crave heavy New York-style cheesecake.
Get our recipe for Ricotta Cheese Cake with Warm Blueberries. 
Copycake Cheesecake Factory Cheesecake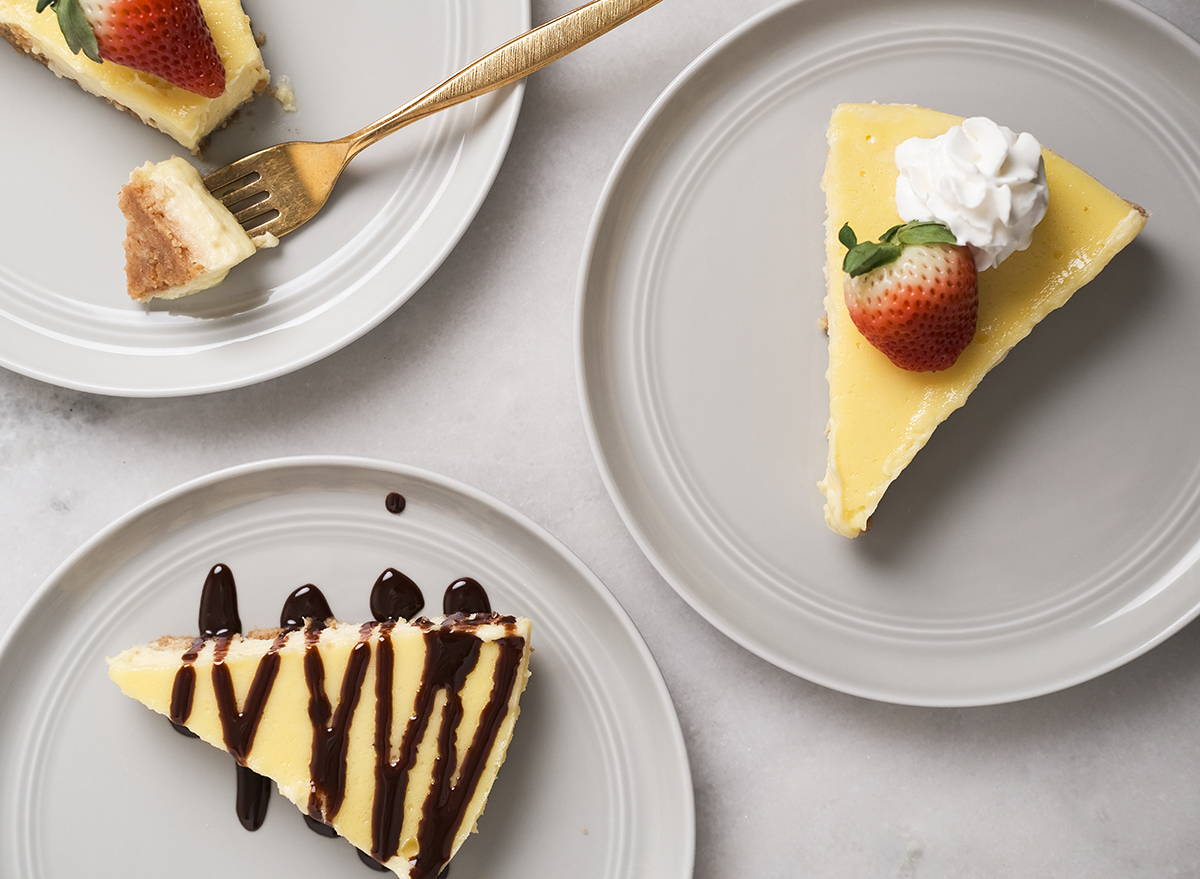 Of course, there may be times when only the densest, lip-smackingly tangiest New York-style cheesecake will do. But if you have to make the trip to a Cheesecake Factory (which is one of the restaurants where a single meal can cost you a day's worth of calories) for your fix, you're liable to load up on lots of other stuff you didn't want until you saw it on the menu. So why not make it at home with this copycat recipe that tastes like the real deal and helps you exercise portion control?
Get our recipe for a Copycat Cheesecake Factory Cheesecake. 
Blueberry cobbler is basically a dessert-style delivery system for blueberries. At least that's what they might say in Hammonton, New Jersey, the self-appointed "blueberry capital of the world." It's especially true with our version, a Whole-30-approved blueberry-centric delight that replaces the wheat flour, sugar, and butter and with almond flour, date syrup, and coconut oil. This version even works with frozen berries, but please take 10 minutes or so to let some of the liquid drain out before you assemble the treat.
Get our recipe for Whole 30 Blueberry Cobbler.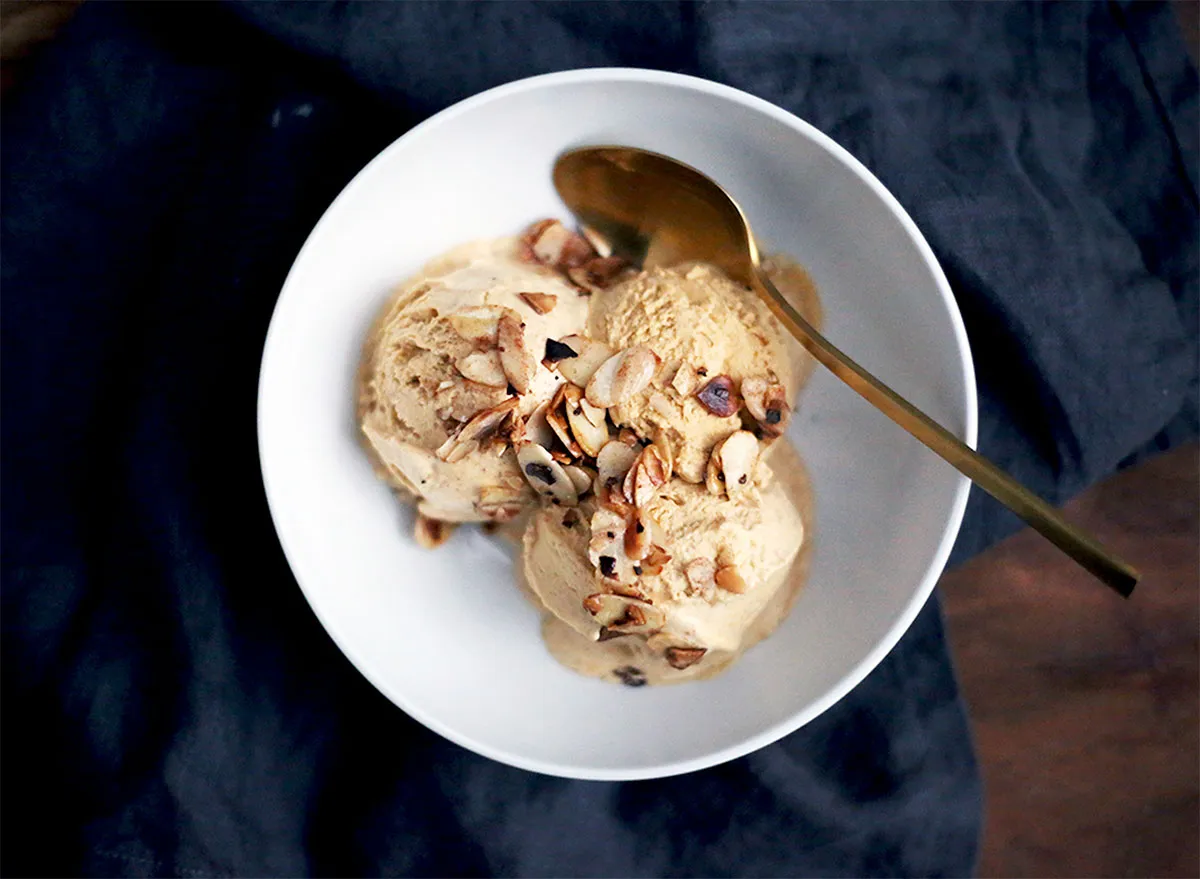 Here's a Whole30-friendly "ice cream" to top your blueberry cobbler. Our recipe uses coconut cream instead of dairy cream and date syrup instead of sugar. Roasting the bananas, as this recipe does, doesn't just lend a wonderful hint of caramelized goodness—it's also one more genius way to make use of overripe bananas. Say goodbye to food waste!
Get our recipe for Banana Coconut Ice Cream. 
An ice cream recipe that starts with avocado? It makes sense when you think about it. Is there any plant-based food that is more inherently dense and creamy? Now turn that into a sweet, ice-cream-like dessert with the addition of condensed milk, and add in a tropical flavor with a hint of coconut milk.
Get our recipe for Avocado Ice Cream. 
Perhaps you're not in the mood for ice cream so much as a smooth, airy mousse? Good news: You can still use avocado, put the lime in the coconut, and eat it all up!
Get our recipe for Lime Avocado Mousse. 
Golden Mango Smoothie Bowl
Mangos are another one of summer's generous gifts to mankind. And this smoothie bowl—also a dessert as much as it is a breakfast—which is vegetarian- and vegan-friendly, is a great example of why. Sure, you could use frozen mango chunks, and it would be delicious. But if you're able to get your hands on fresh mango, you can take this healthy dessert to a whole new level. Oh, and if you've got a mango on hand, here's exactly how to cut a mango.
Get our recipe for a Golden Mango Smoothie Bowl. 
Fresh Fruit and Cream Tart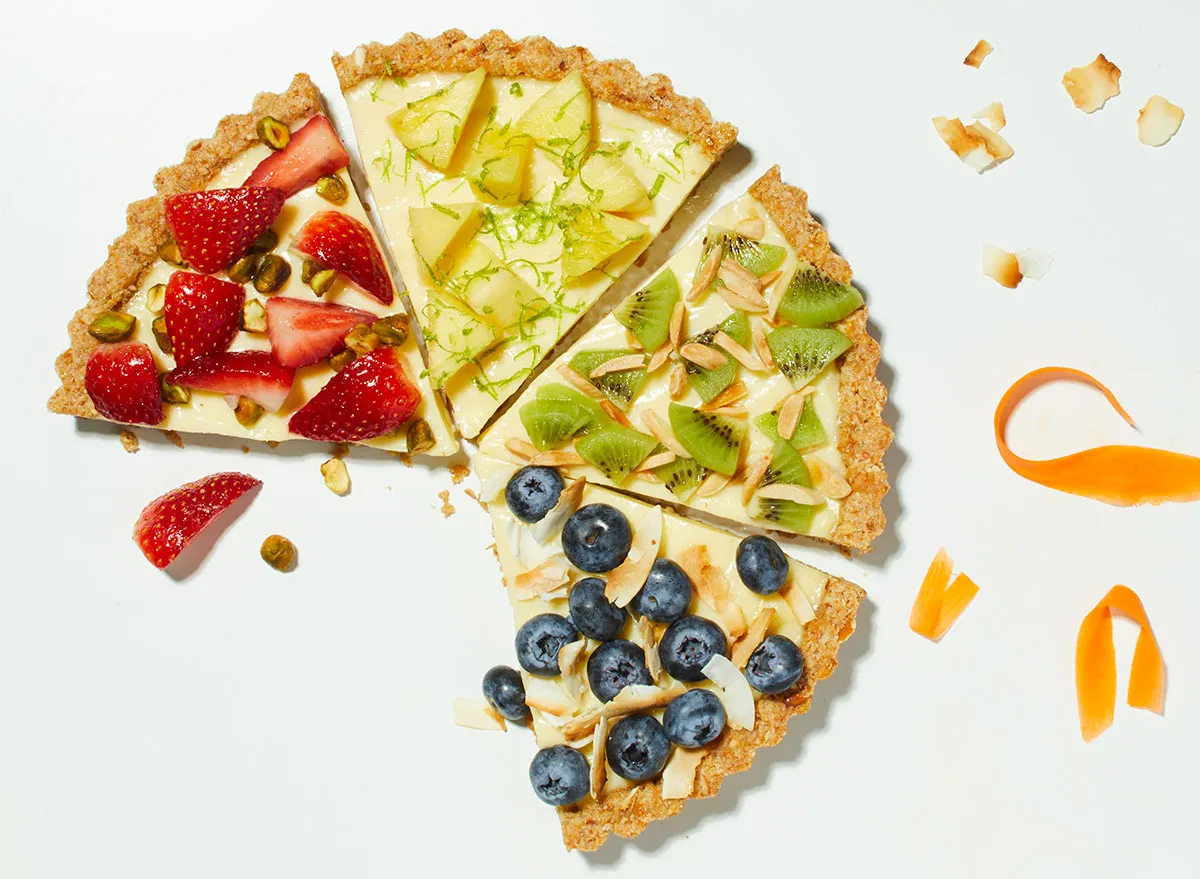 Here's another fresh dessert recipe that makes use of whatever fresh fruits you happen to have around. It starts with a pretzel-and-graham cracker crust for a salty-sweetness that goes perfectly with our suggested toppings, such as strawberry and pistachio or kiwi and almonds.
Get our recipe for a Fresh Fruit and Cream Tart.
No-Bake Coconut Fruit Tart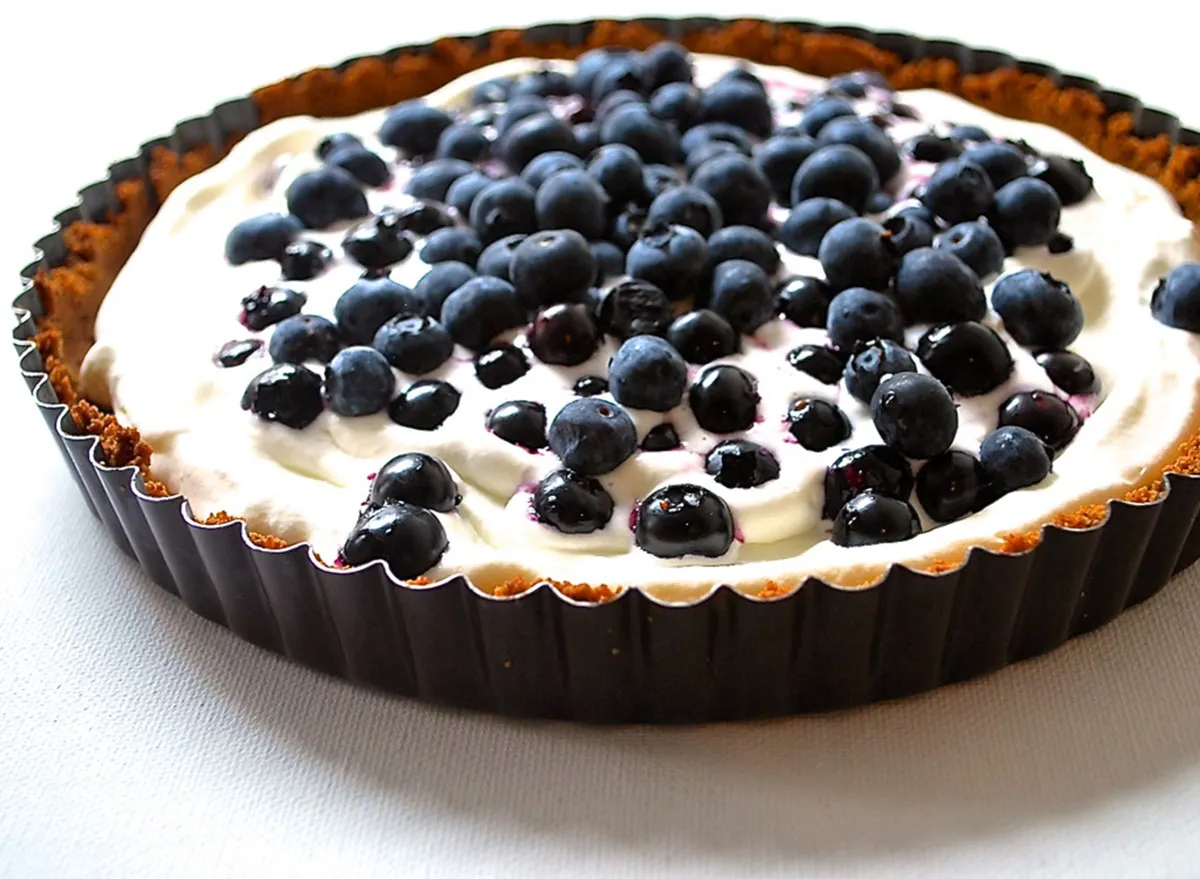 Feeling a bit tart-y but can't even think about turning on the oven? Then you've come to the right place, especially if you're looking to eschew dairy and wheat flour. This Whole 30-friendly recipe brings the flavor and mouth-feel of a traditional summer cream tart but does it with coconut cream for a vitamin boost and a nut-flour crust for extra protein.
Get our recipe for a No-Bake Coconut Fruit Tart. 
Whipped Chocolate Coconut Pudding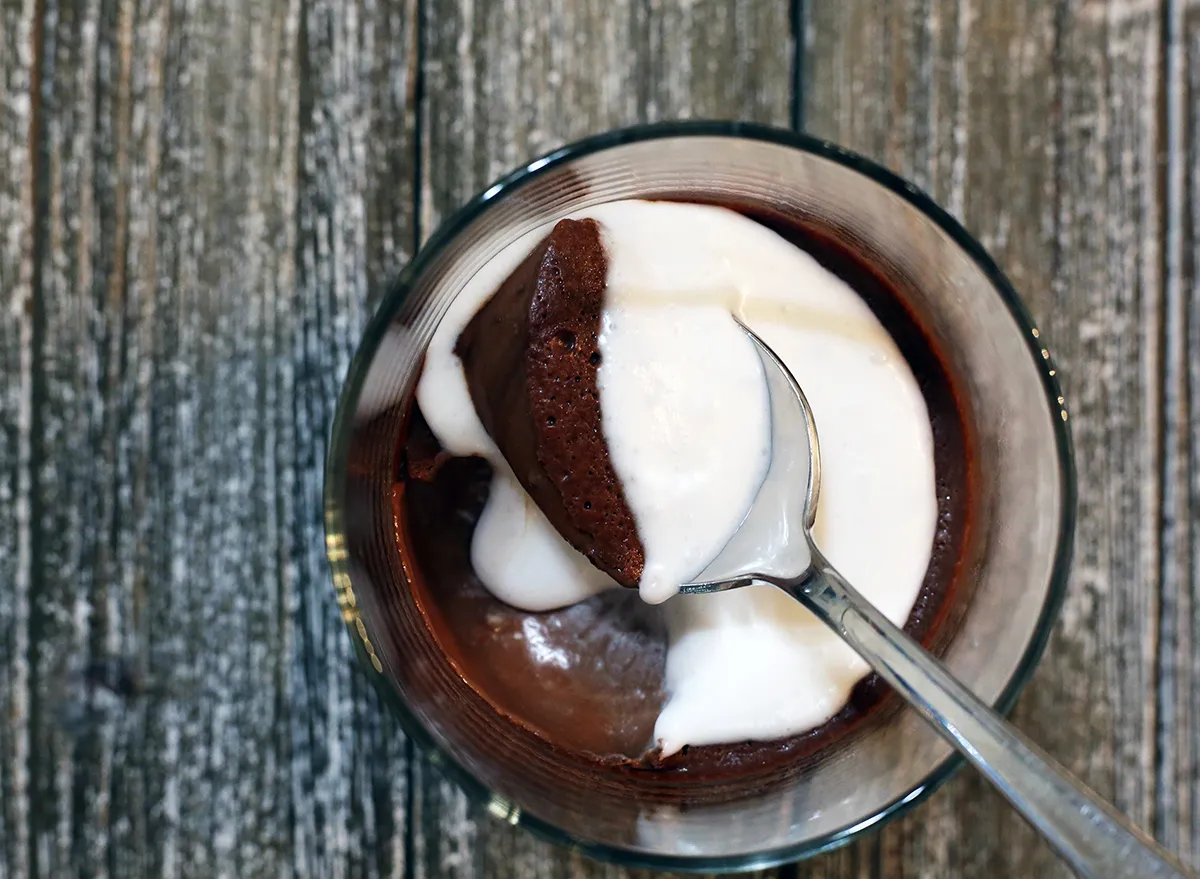 Following the Whole30 plan but aching for chocolate? We have just the dessert. Although this recipe requires a few minutes at the stovetop, we think it's worth it for the deep, dark chocolate flavor and the mousse-like consistency. While the coconut cream-based whipped topping is optional, you won't want to skip it because it offers such a bright and clean contrast to the sweet chocolate pudding.
Get our recipe for Whipped Chocolate Coconut Pudding. 
Chocolate Pudding with Olive and Sea Salt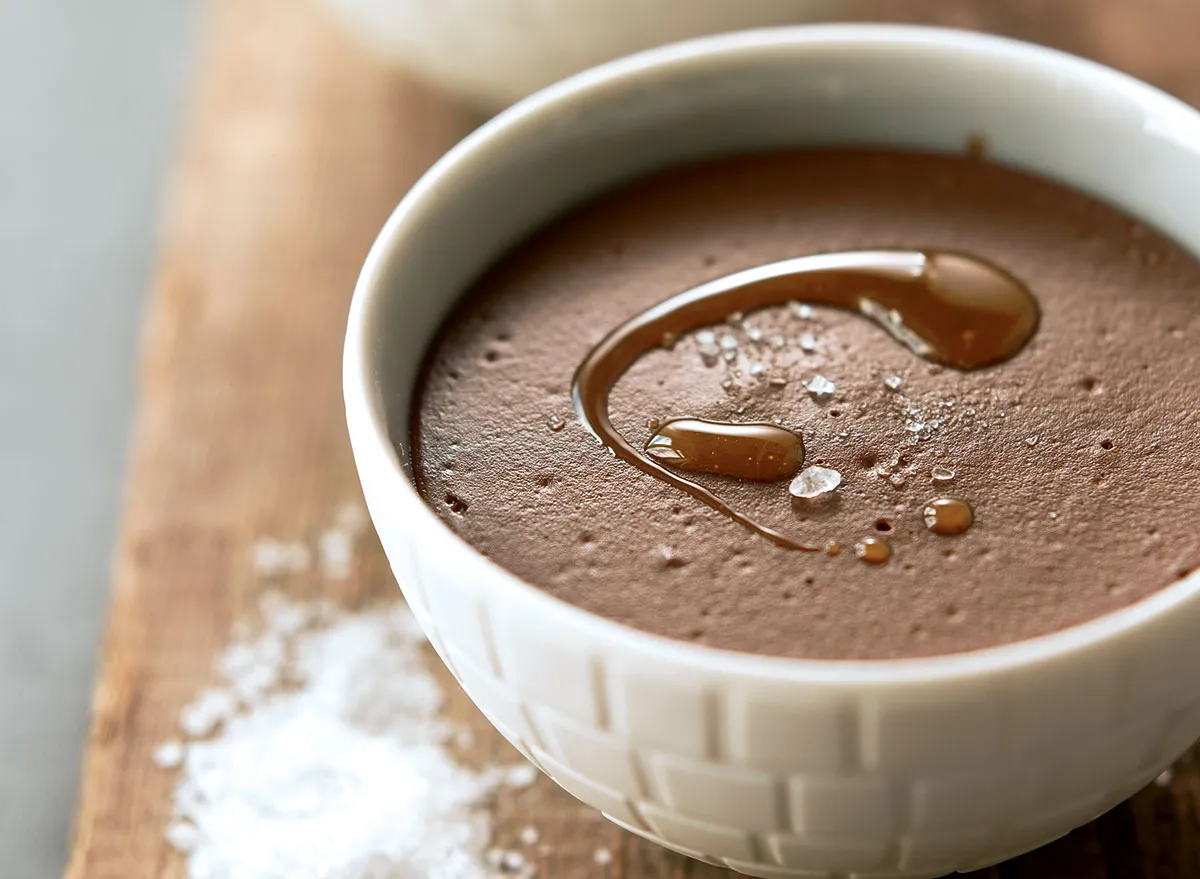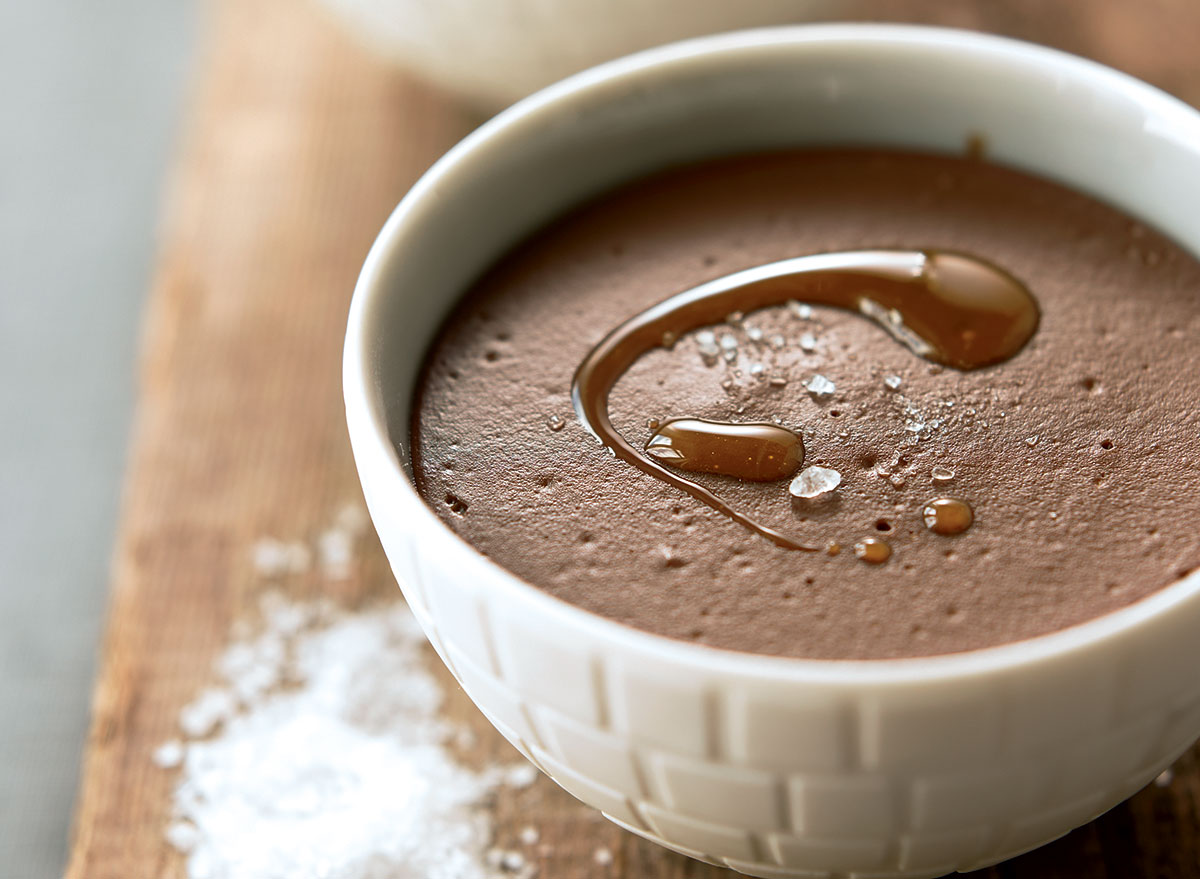 This chocolate pudding recipe includes milk and butter but skips the eggs, which saves both calories and time, as you don't have to cook your pudding super-slowly in order to avoid scrambling those eggs as you cook your pudding. You won't miss them, especially because you're going to be completely transported by the final flourish of extra virgin olive oil and sea salt. Here's why sweet and salty is such an irresistible combination.
Get our recipe for Olive Oil Sea Salt Pudding.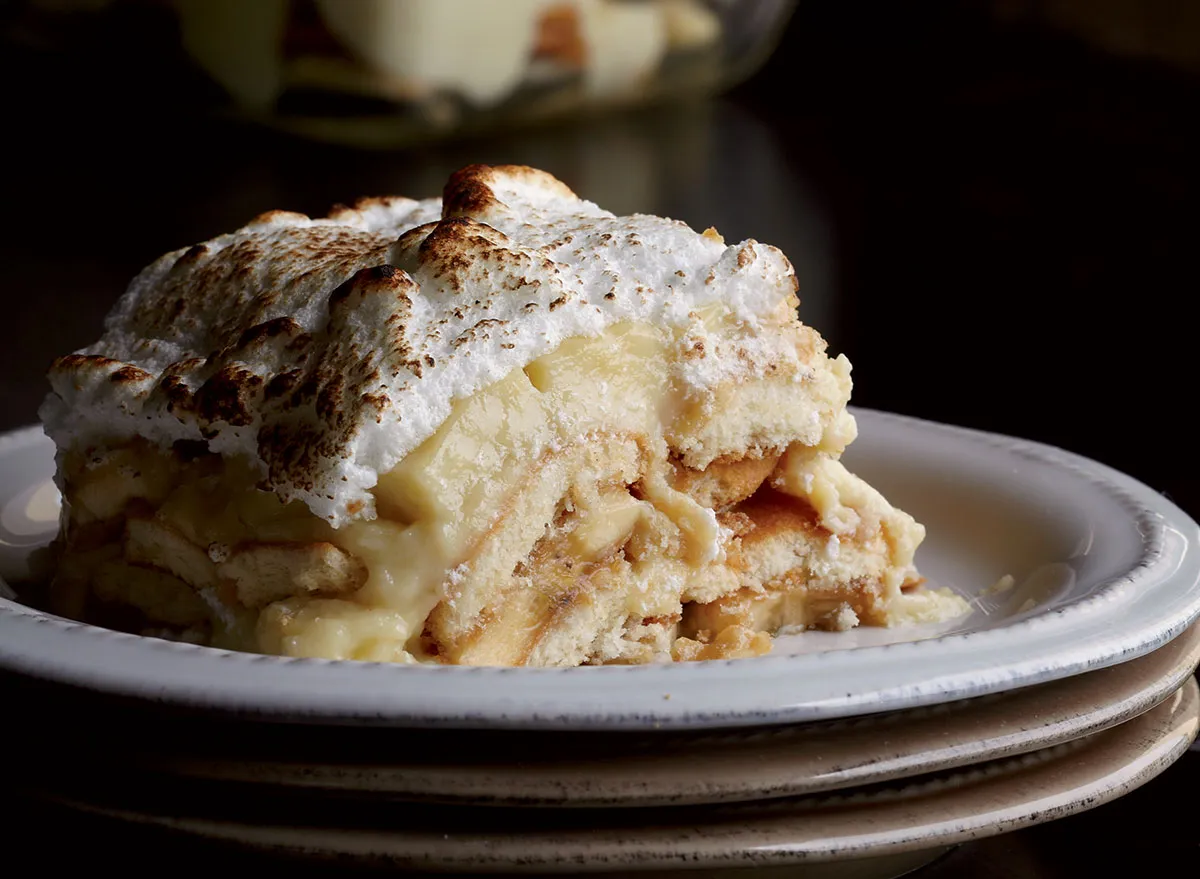 A truly Southern banana pudding, this recipe starts with alternating layers of sliced bananas and vanilla wafers as a foundation for a plain (i.e., not banana-flavored) custard topped with whipped meringue. If you've never had it before, it's kind of like a cross between bread pudding—albeit one made with Nilla wafers instead of bread—and a banana parfait.
Get our recipe for Southern Banana Pudding.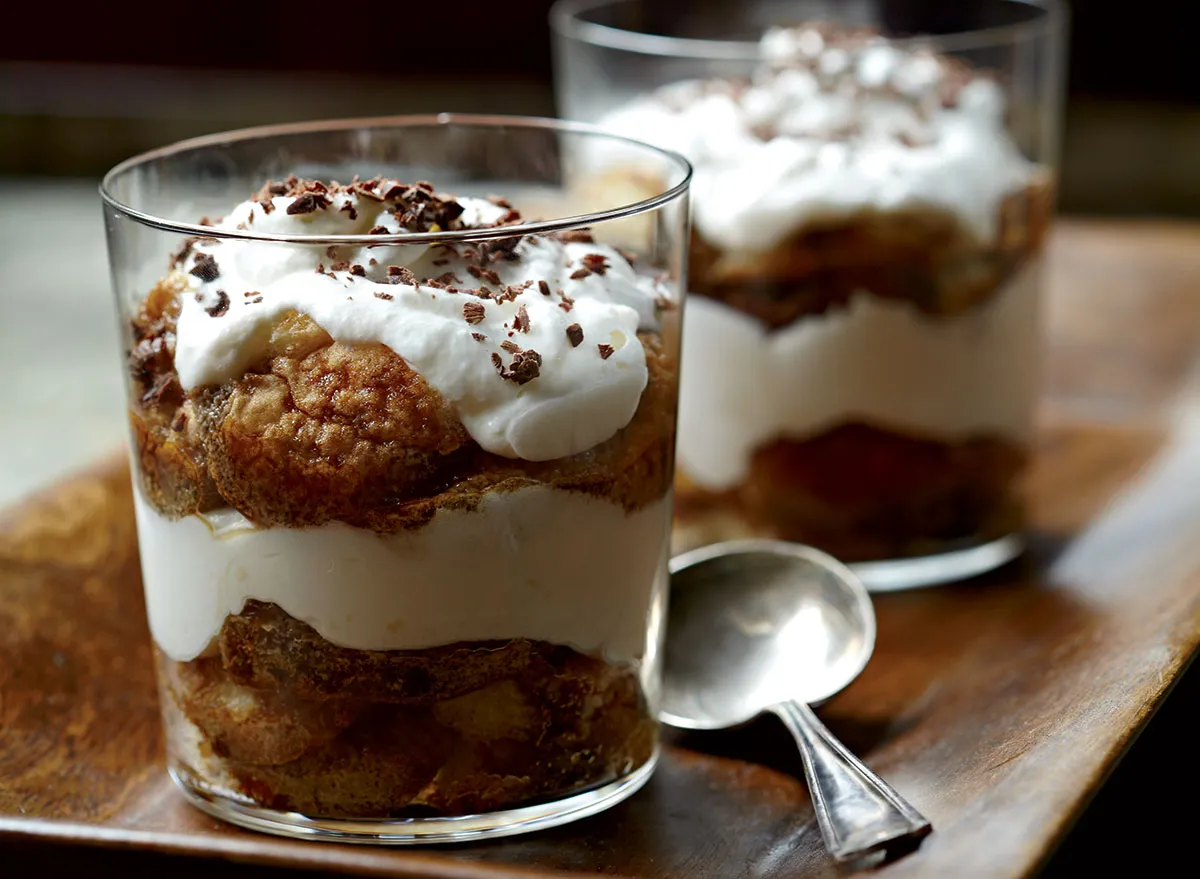 Like Southern banana pudding, tiramisu starts with a cookie foundation that's intended to soak up the sweet moistness of a mild dairy-based concoction. But instead of banana, tiramisu uses the much more Italian flavors of espresso and cocoa. Although we once called tiramisu one of the top 100 unhealthiest desserts, please don't let that deter you. This version has had its act cleaned up considerably.
Get our recipe for Tiramisu.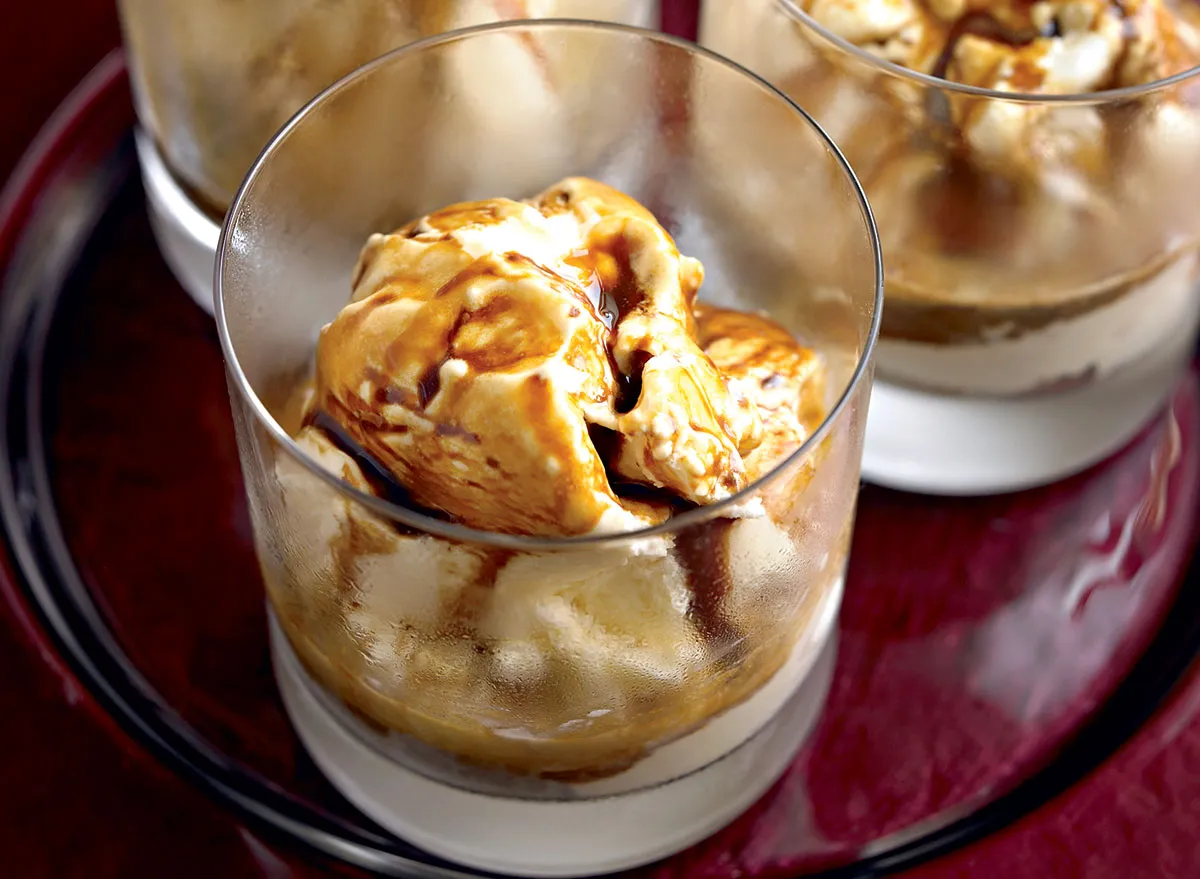 A scoop of ice cream. A drizzle of hot espresso. Such a simple pleasure, perhaps it should have been first on this roundup of amazing summer dessert recipes. Unfortunately, "affogato"-bout it. But hopefully, you won't!
Get our recipe for Affogato. 
Iced Coffee Protein Shake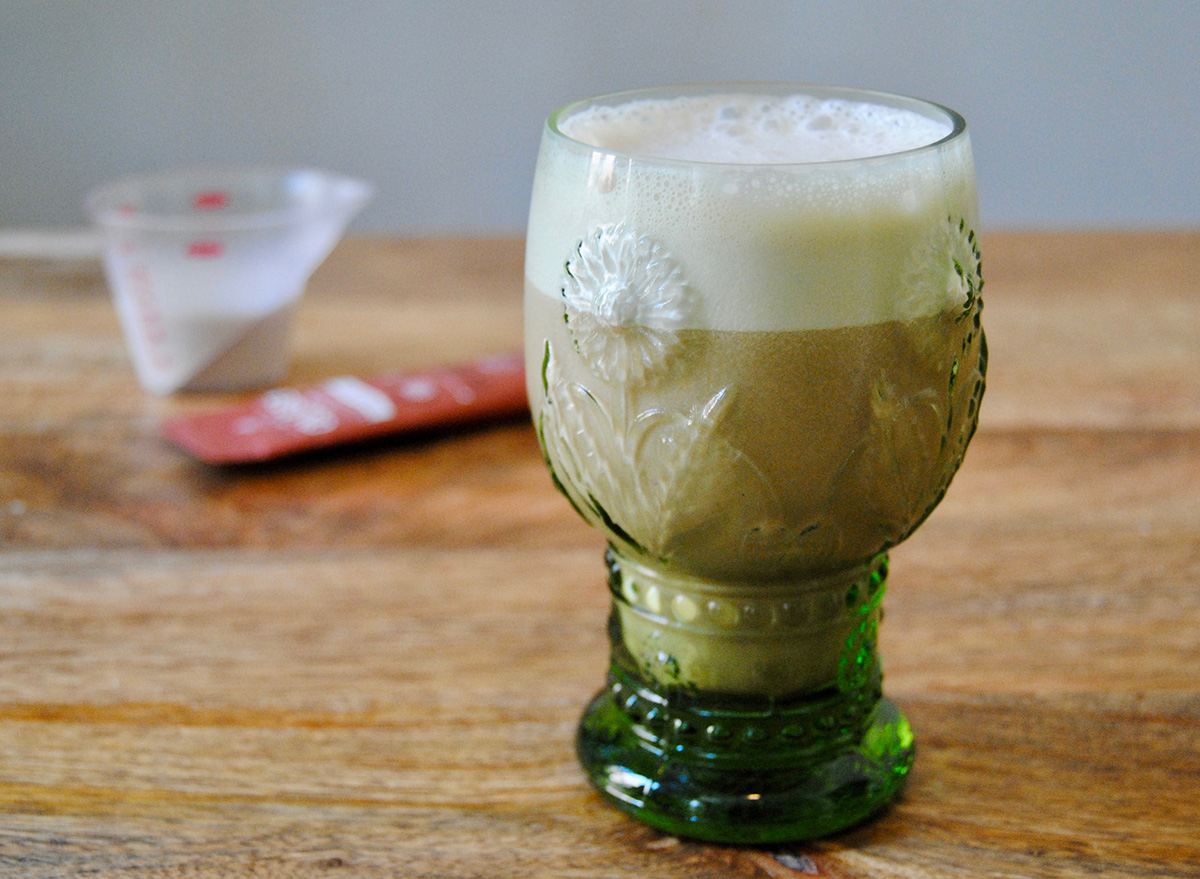 In another "just add espresso" entry to our amazing summer desserts roundup, we now give you a paleo iced coffee protein shake, which boasts all the goodness of a dairy-free milkshake and a nice shot of espresso for that affogato-like flavor.
Get our recipe for a Paleo Iced Coffee Protein Shake.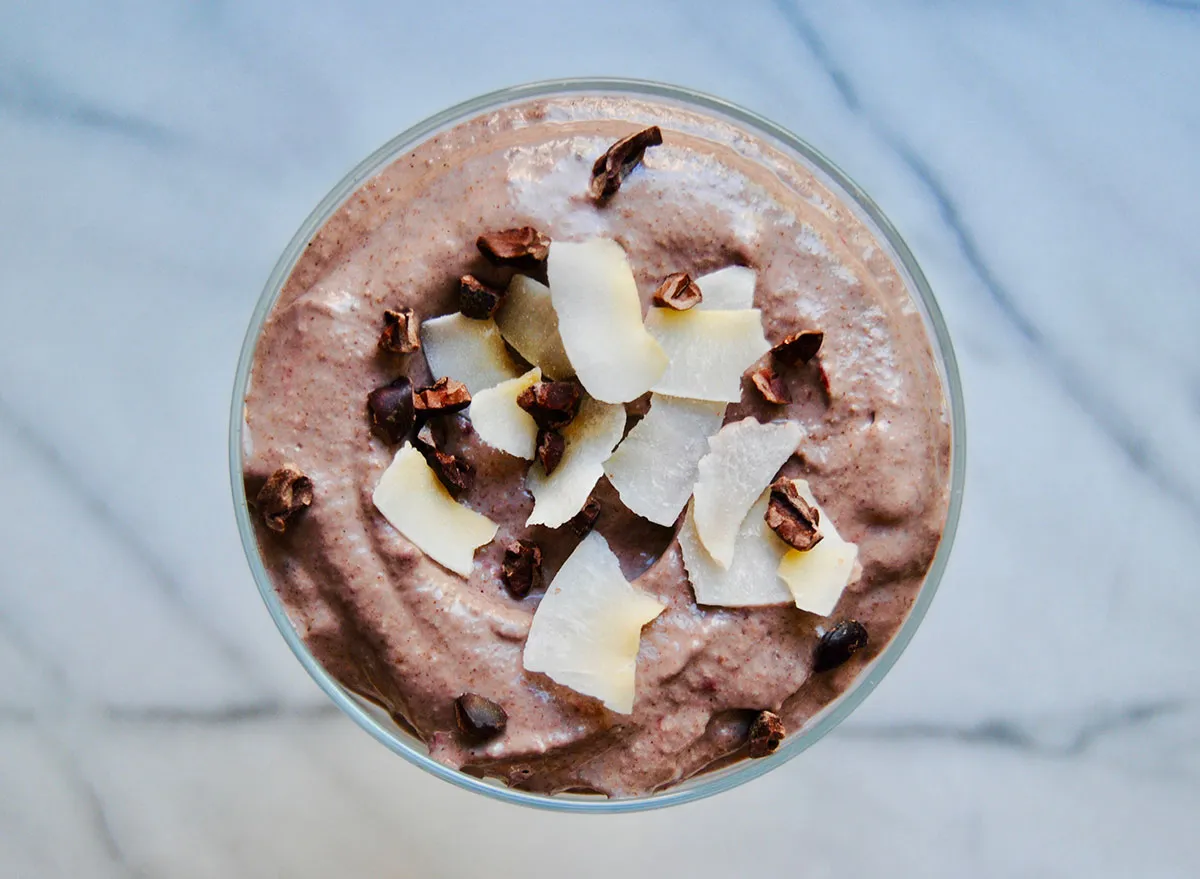 When we talked about our Acai Blueberry Smoothie Bowl, we mentioned that the addition of chia seeds early on can lend a gooey, boba-like consistency (albeit teeny-tiny boba). By contrast, the chia seeds in this pudding are meant to be blended into this raw-cashew-based pudding for a smooth, creamy, full-bodied effect.
Get our recipe for Paleo Chia Pudding.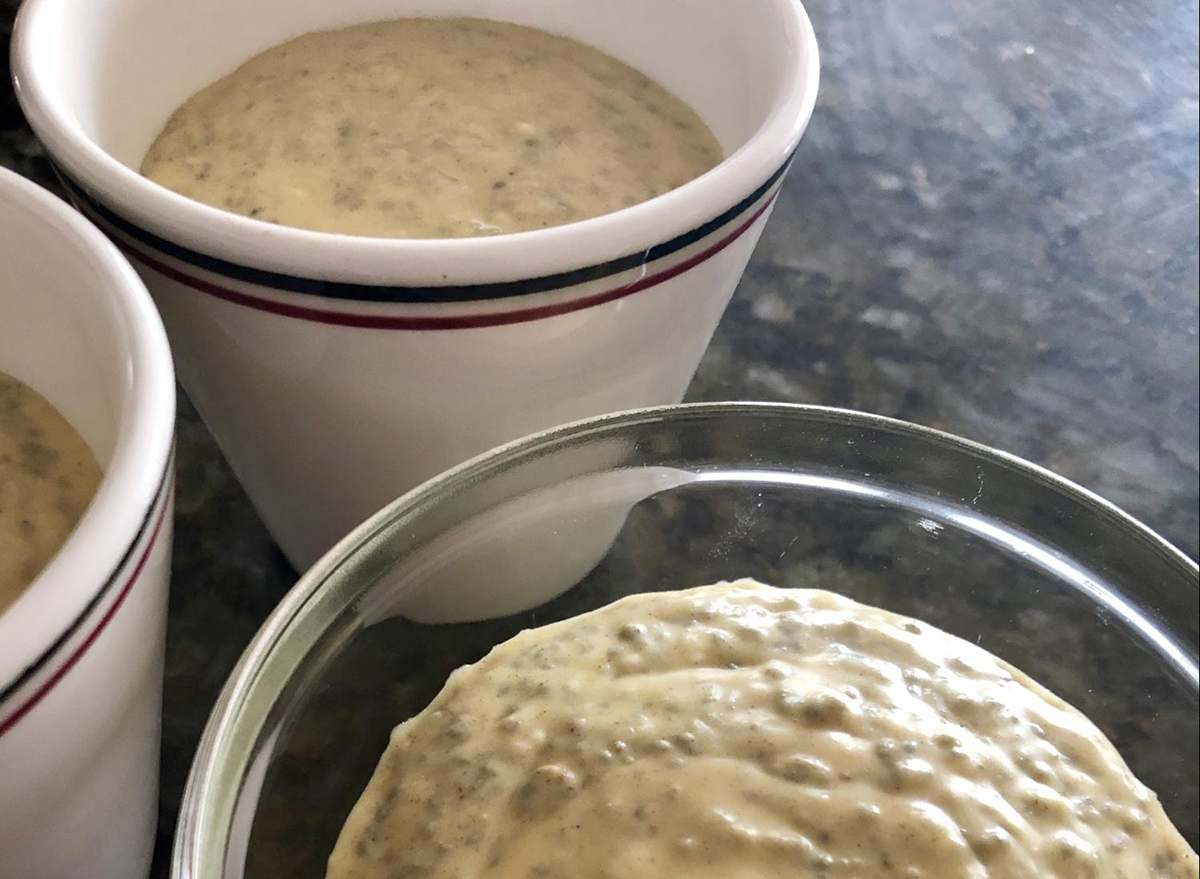 While this Ayurvedic-ly balanced bowl of goodness makes a lovely breakfast, we think it's perfect for dessert because it's got just the right combination of inflammation-beating super-spices to end your day of eating on a cool and soothing note. Oh, and did we mention it's wearing a well-deserved vegan and vegetarian halo?
Get our recipe for Golden Milk Chia Pudding.
Dragon Fruit Smoothie Bowl
The only thing fiery about dragon fruit is the blazing color of its skin. Its pink flesh, which is a good source of fiber and magnesium, as well as antioxidants, is mildly sweet in the same vein as kiwi fruit. Blended with pineapple and vanilla-flavored whey, it makes a unique and healthy dessert bowl, especially when served in a scooped-out pineapple rind.
Get our recipe for a Dragon Fruit Smoothie Bowl.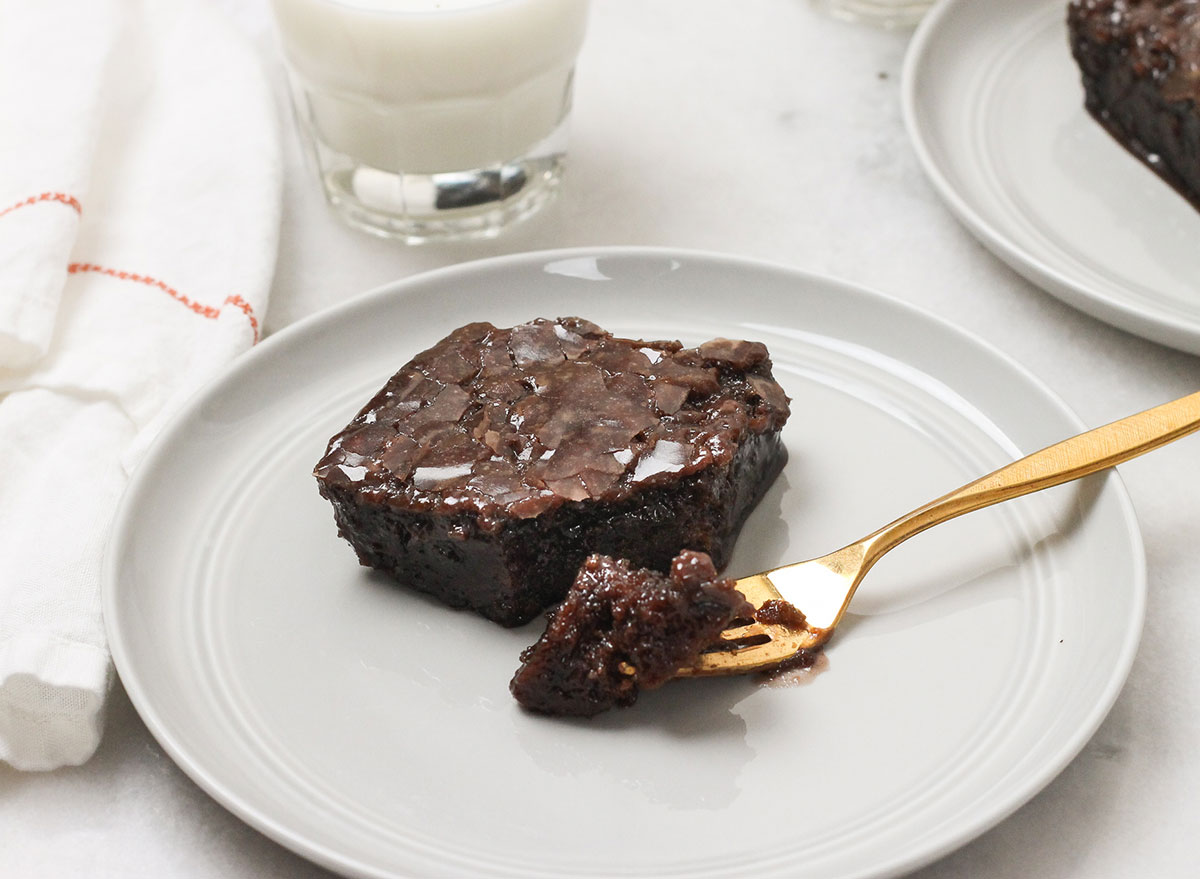 No, it's not chock-full of antioxidants. No, it doesn't swap anything for the butter. And rather than halving the sugar, it actually benefits from an added cup of refreshing, sweet, bubbly Coca Cola. But sometimes you just have to treat yourself, and what better way than with this moist and chocolatey Southern classic that's pretty much goof-proof and is inevitably satisfying?
Get our recipe for Coca-Cola Cake. 
Rhubarb is a vegetable that looks like a blushing stalk of celery. It's also rich in nutrients. But why add rhubarb to strawberry? Because rhubarb has a bright tartness that rivals key lime, which makes it the perfect counterpart for a perfectly sweet, red strawberry. Don't limit that perfect combination to pie, though—it works just as well in refreshing summer ice.
Get our recipe for Strawberry Rhubarb Ice.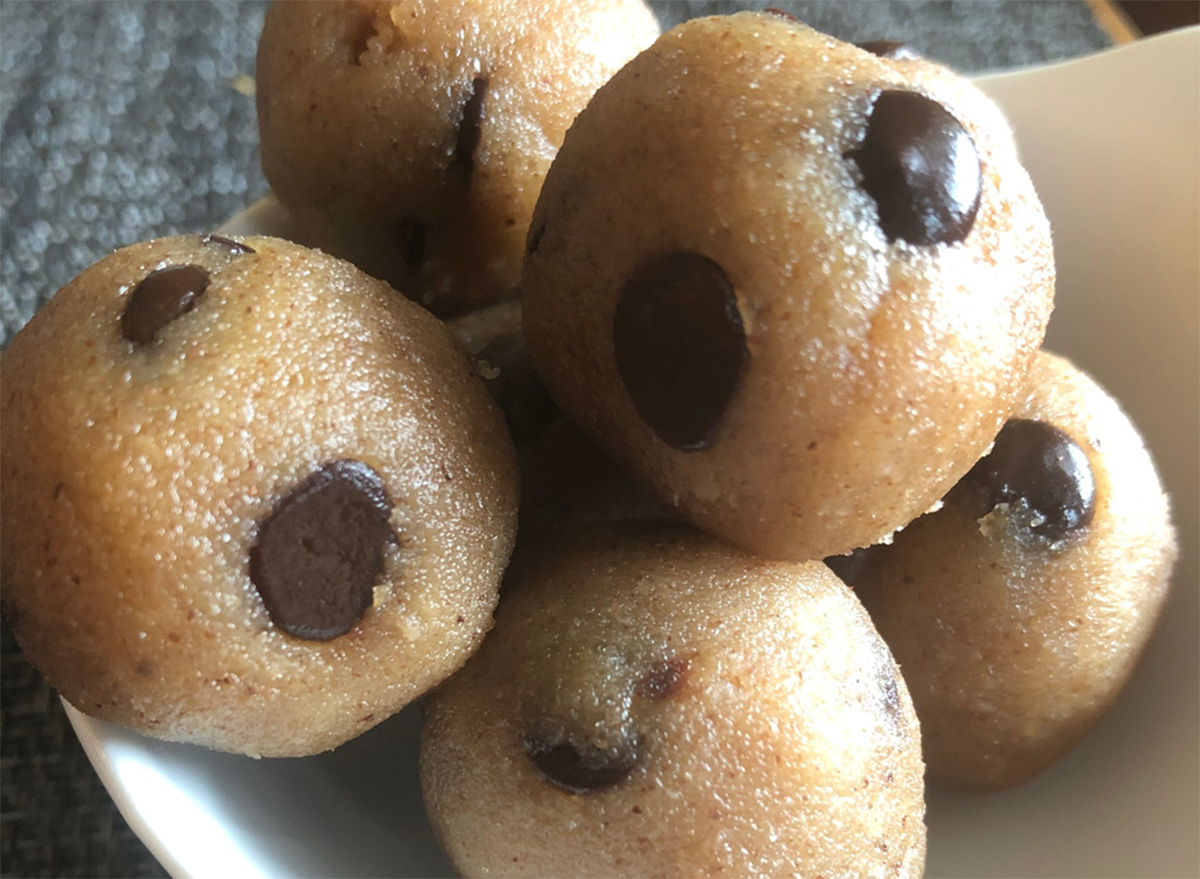 On the one hand, there's nothing classic about no-bake cookie dough. On the other hand, was there ever a time when kids didn't pilfer raw cookie dough straight from mom's mixing bowl and love every guilty second of it? This version isn't exactly your mom's chocolate chip cookie dough unless your mother follows the keto diet, but it still tastes a lot like the real deal.
Get our recipe for Keto No-Bake Cookie Dough. 
Chocolate Cherry Smoothie Bowl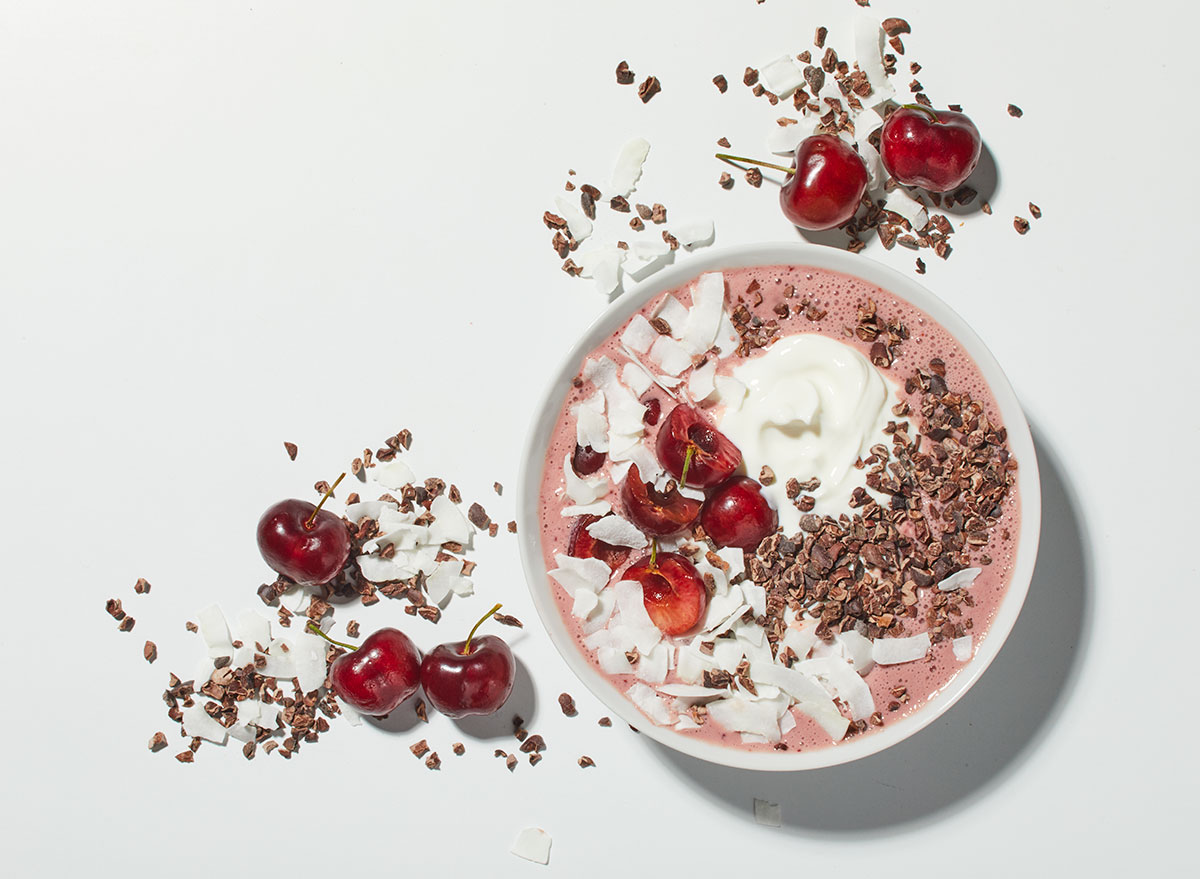 This Chocolate Cherry Smoothie bowl has all the flavors of a classic German Black Forest cake (ah, memories of desserts past). Plus, it's high in protein, thanks to the yogurt and whey powder.6254a4d1642c605c54bf1cab17d50f1e
Get our recipe for a Chocolate Cherry Smoothie Bowl.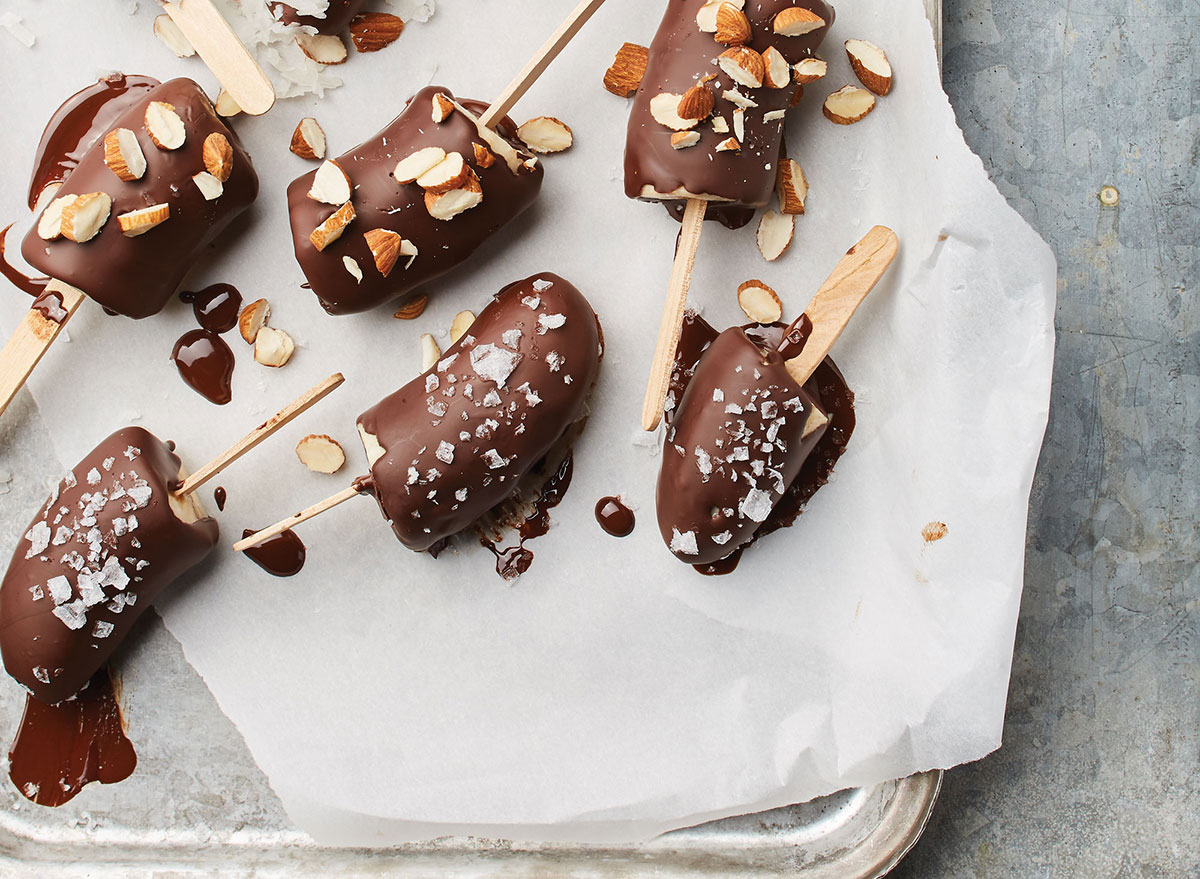 Chocolate-dipped bananas are so perfectly on point for summer, we couldn't help but notice some brands are selling them pre-made in the freezer section. It's just that it's hard to imagine why buying these pre-made would ever be a better alternative than making them yourself with freshly peeled bananas dipped in freshly melted chocolate and perhaps a light sprinkling of nuts, coconut, or even sea salt.
Get our recipe for Chocolate Dipped Bananas. 
Just as a smoothie bowl can double as breakfast and dessert, so too can a pancake, particularly when the pancake is a paper-thin crepe, or as my grandma used to call them, "French pancakes." As you'll see in this recipe, making crepes is a cinch, as is slathering them with Nutella hazelnut chocolate spread and sliced bananas.
Get our recipe for Banana Nutella Crepes.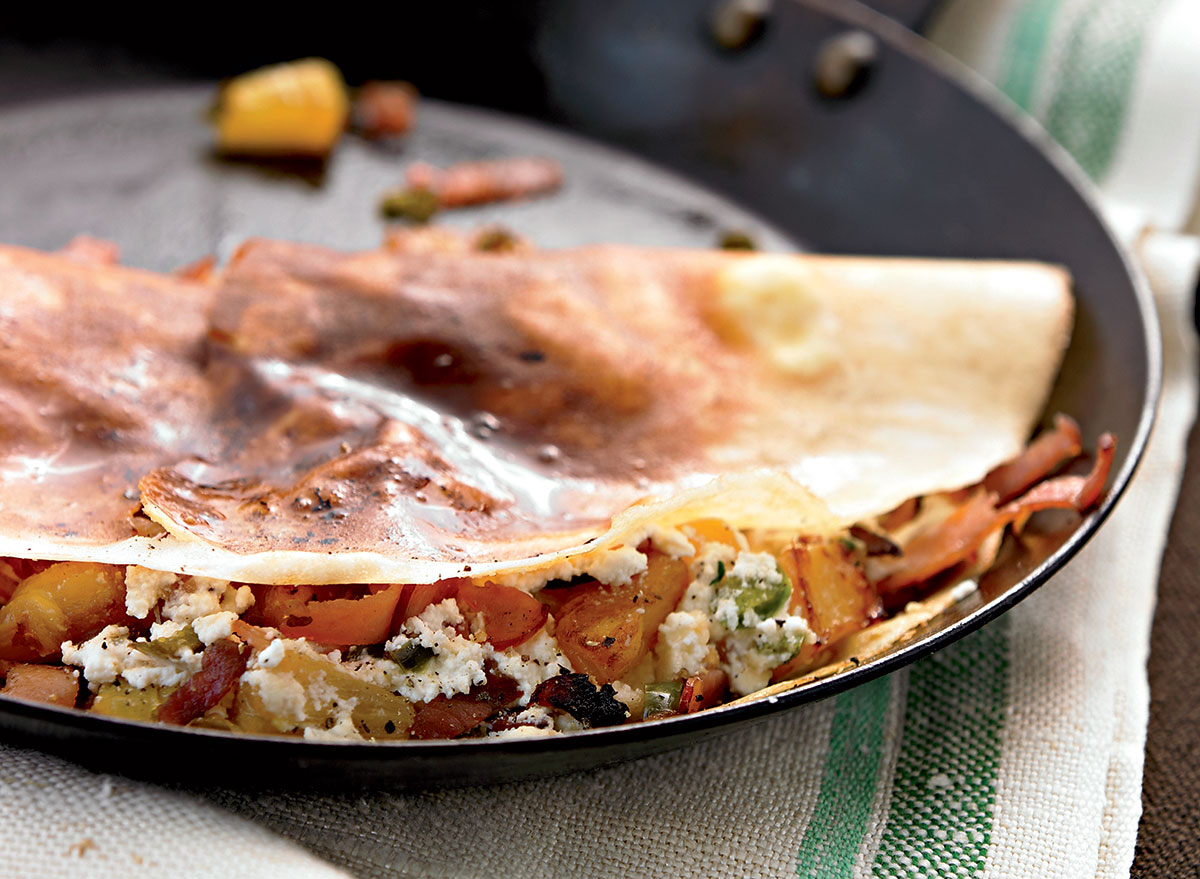 While we're on the topic of dishes that straddle the line between dessert and some other meal, can we take a moment to talk about Hawaiian Pizza? The classic combination of ham and pineapple seems destined for the dessert hall of fame if only you would be so bold as to give it a try. To make this dish even more dessert-like, we swapped out the pizza crust for a crepe. Boom: a sweet and savory dessert.
Get our recipe for a Hawaiian Pizza Crepe. 
Sure, it starts with a pizza crust, but by the time you're finished, this "pizza" much more closely resembles a classic fruit tart. While fruit pizza isn't nearly as commonplace as fruit cobbler, both are founded on the theory that fruit tastes great when paired with a not-so-sweet crust.
Get our recipe for Fruit Pizza. 
Would it really be a summer dessert roundup without apple pie? While a cobbler is essentially a crustless pie with a biscuit topping, a crumble is essentially a pie with a bottom crust and an oaty, nutty crunchy-sweet topping. With this recipe, however, you should feel free to skip the bottom crust and focus on the gooey apples and the fiber-rich topping.
Get our recipe for Apple Pie. 
Chocolate and Lemon Cake Cookies
Are they cake? Or are they cookies? These cake mix-based cookies are so delicious and so easy to throw together, does it really matter?
Get our recipe for Chocolate and Lemon Cake Cookies.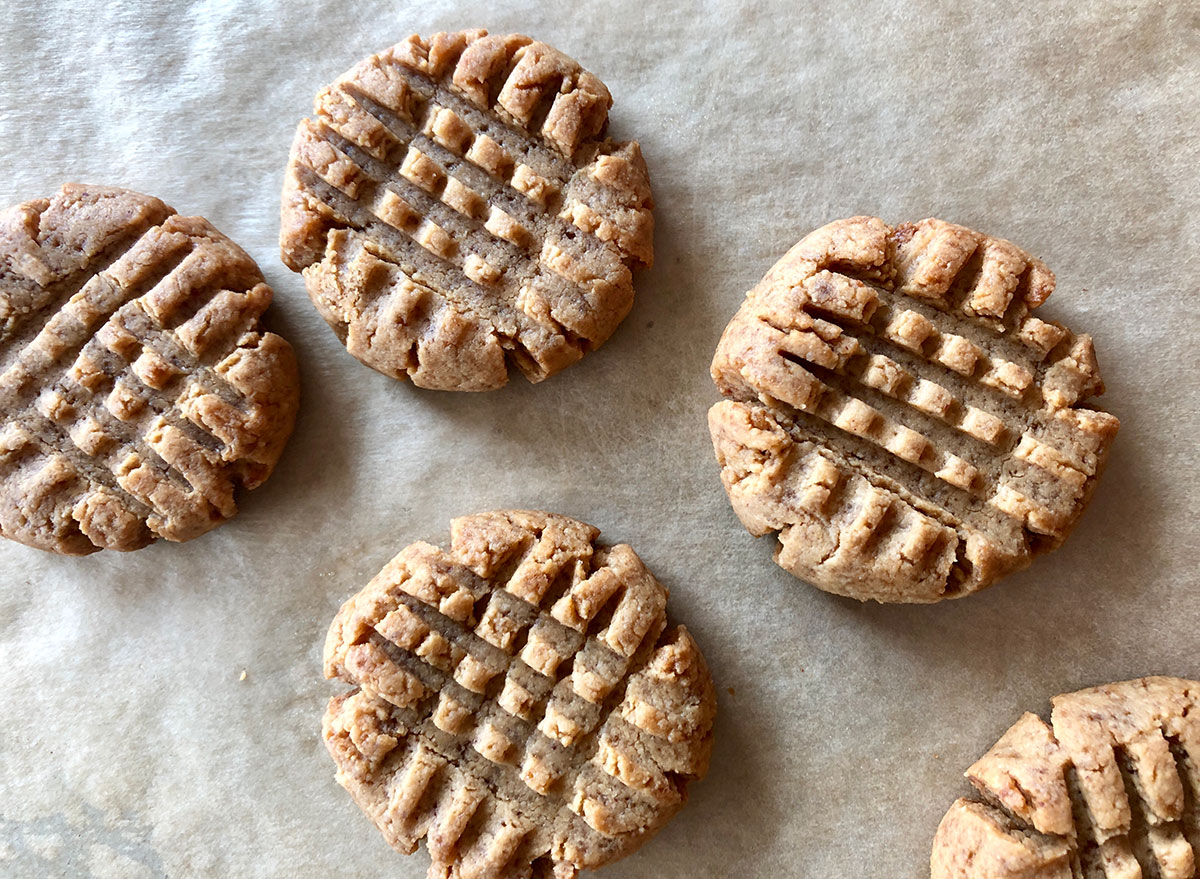 Can it be said that peanut butter cookies belong to any specific season? We certainly hope not, especially now that we know this keto-approved recipe, which pairs perfectly with our Whole30 Banana Coconut Ice Cream to make what we think would be an Elvis-approved peanut-butter and banana ice cream sandwich.
Get our recipe for Keto Peanut Butter Cookies.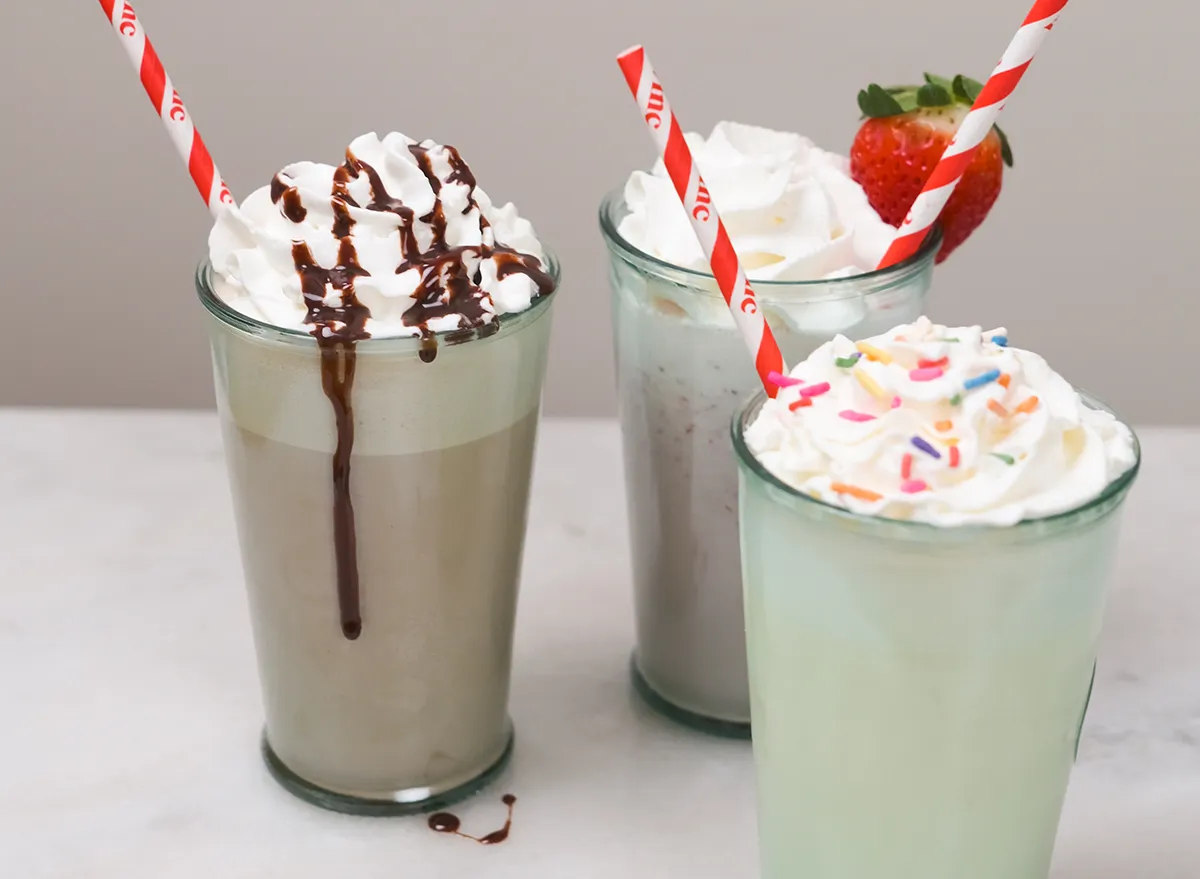 A good, old-fashioned milkshake is the ultimate hot-weather drinkable dessert. Our recipe offers several variations, but we suggest you try whatever flavors make you happy. A little banana with the peanut butter flavor? Perhaps a squirt of maple syrup? Ginger syrup? Let your imagination be your guide.
Get our recipe for Old-Fashioned Milkshakes. 
Lauren Cahn
Lauren Cahn is a food, health, and culture writer whose work has appeared online and in print for Reader's Digest as well as Health Digest, Huffington Post, Taste of Home, and others.
Read more about Lauren