5 Eating Habits Rachel Zegler Swore By For The 'Hunger Games' Prequel
The rising action star has a few tricks up her sleeve.
Rising star Rachel Zegler was just cast as the lead in the Hunger Games prequel, and fans couldn't be more excited. The 21-year-old actress was absolutely stunning in West Side Story, but something you may not have realized is that she's a petite 5'2!
That's right, Zegler told People that she wore heel boots to mask her height: "I have these four-inch black cherry-colored Doc Martin heel boots that I actually wore when my feet were off camera in West Side Story because my leading man is 6 foot 4 and I'm 5 foot 2."
Zegler eats healthy to maintain her petite, thin figure, but she also has to keep her energy levels up for all the singing and dancing she does throughout the day. So what eating habits does the soon-to-be Hunger Games star follow to dazzle us on screen?
Read on to find out, and next, check out This Is Ariana Grande's Exact Breakfast, Lunch, and Dinner.
Both singer and actress, Zegler has a few secret tricks to protect her voice. Her go-to for delivering epic performances? She skips her Starbucks. "I cut a lot of caffeine out because caffeine can dry up your vocal chords," she told Vogue about West Side Story. However, that doesn't mean the celeb's given up coffee entirely: "Ever since I wrapped up West Side Story, I am very happy to incorporate my cup of coffee in the morning now, so that's been a godsend," she told Vogue. Although we don't know Zegler's exact coffee order, we do know she's a Starbucks fan (like most of us). The actress posted a photo on Instagram holding a Starbucks cup on the set of Good Morning America.6254a4d1642c605c54bf1cab17d50f1e
She stopped eating dairy.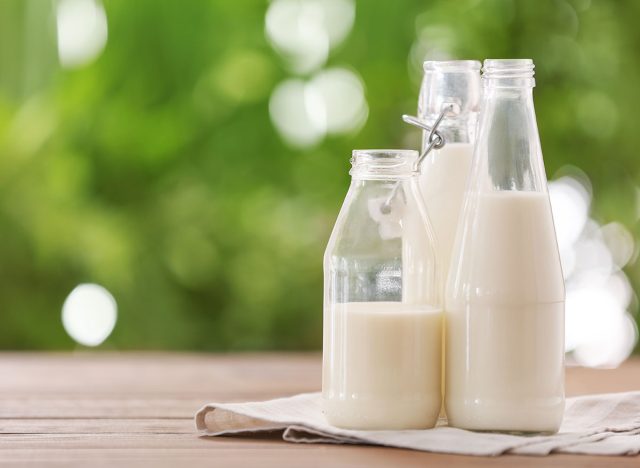 Another one of Zegler's singing hacks is a no-dairy diet. "When I was making West Side Story, I felt a lot of pressure to constantly be on my game. That mostly manifested vocally. And when you're very stressed out, it can affect your vocal chords. But I cut dairy out of my diet," she told Vogue. Giving up dairy has more benefits than just preserving your singing voice– Eat This, Not That! reporting revealed that a no-dairy diet can lessen bloating, improve digestion, and clear up your skin.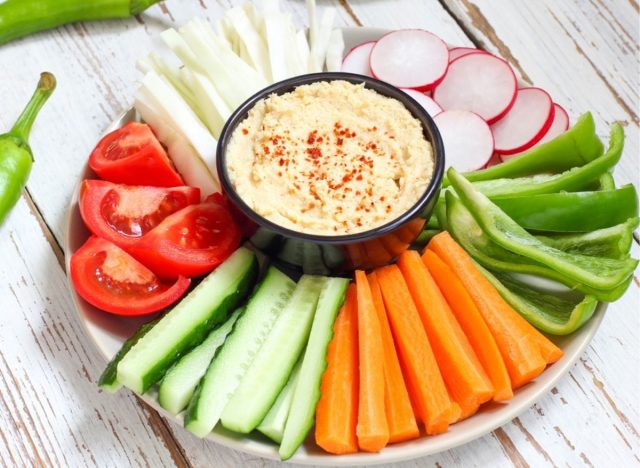 Snacks are a must for days as jam-packed as Zegler's. The Cinderella actress tries to keep her snacks healthy, even if the portions are a bit larger than snack size. "just stress at an entire tub of hummus. i am not doing well," Zegler tweeted. Hummus definitely seems to be one of her favorites, to say the least, but luckily it has a lot of health benefits. Eat This, Not That! reporting showed that hummus can improve digestion, build healthy bones, reduce inflammation, and reduce the risk of heart disease.
Don't miss 8 Best Healthy Snacks Celebs Love.
She connects with her culture.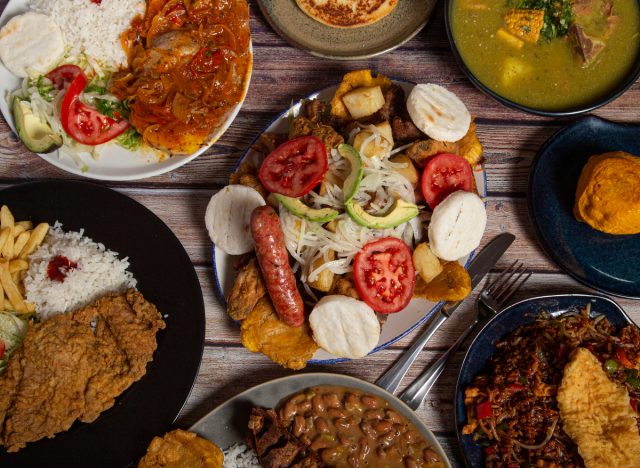 The Latina star eats Colombian food whenever she can because not only are there healthy options, but she enjoys connecting with her culture. "I love being Colombian—I love the food and the music and the dances and the culture," she told People. "It was something that I didn't fully understand until I was working in West Side Story and I was surrounded by the biggest amount of Latinos I've ever been surrounded by." One of her favorite meals is a seafood dish called paella. Zegler posted a photo of a delicious paella on Instagram– yum!
She treats herself every now and then.
Zegler is in her early twenties, so she can certainly afford to treat herself to desserts. The star posted a photo of a box of cupcakes on Instagram with the caption: "march so far". Plenty of celebs leave room for sweets in their diets, including the Rock's famous cheat meals.
Want to know more about celeb diets? Check out 7 Healthy Habits Lily Tomlin Swears By To Look Amazing at 82.
Mia Salas
Mia is a freelance writer for several publications and a soon-to-be graduate from Princeton University with a degree in English.
Read more about Mia