This Newly Discovered Saturated Fat May Actually Be Good for Your Liver, New Study Says
Scientists say it may help prevent a disease currently affecting 1 in 4 adults and 1 in 10 kids.
You probably think of saturated fat as a bad thing—and in many cases, most medical experts would agree. However, researchers recently identified the first essential fatty acid to be discovered in 90 years: pentadecanoic acid (also referred to as "C15:0"), which is a trace saturated fat found in milk that acts as a biomarker for dairy intake. And some are suggesting it may actually be good for you.
In fact, some nutrition professionals believe this fatty acid is so important that they assert the widespread lack of it, thanks to the popular diet trend of eating plant-based foods only, may be partially responsible for a liver problem that reportedly affects 25% of U.S. adults right now.
RELATED: The One Vitamin Doctors Are Urging Everyone To Take Right Now6254a4d1642c605c54bf1cab17d50f1e
The theory is that a population-wide deficiency in pentadecanoic acid thanks to plant-based eating may be "driving the global rise in cardiometabolic and liver diseases, especially in younger people," according to a spokesperson for Stephanie Venn-Watson, DVM, MPH. (We should note that Venn-Watson is the co-founder and CEO of Seraphina Therapeutics, a company that makes FA15™, described as "a pure powder, vegan-friendly and free fatty acid form of C15:0.")
Today, Venn-Watson shared via LinkedIn that a new peer-reviewed cohort study has found 4,000 people with higher blood concentrations of pentadecanoic acid saw a lower risk of developing cardiovascular disease and overall mortality. The study was led by a team at Harvard and Johns Hopkins universities (in collaboration with researchers in Sweden and Australia). Venn-Watson said it complements the findings of a different study earlier this year by Djousse, et al., which found that higher levels of this fatty acid in the blood were associated with lower rates of heart failure.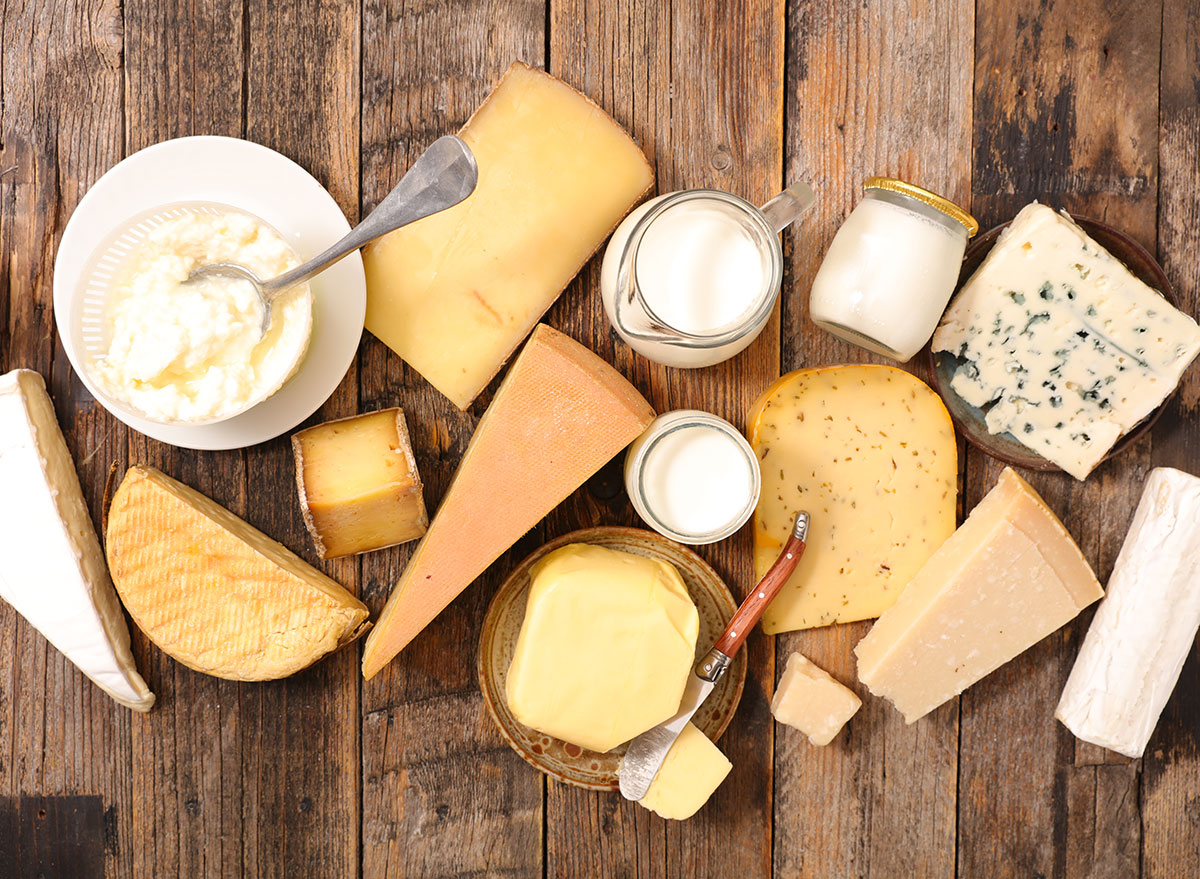 In a study published last year, Venn-Watson also found that daily supplementation with pure free fatty acid C15:0 promoted healthy cholesterol and glucose levels, healthy body weight, and health of the red blood cells and liver in animal models of obesity, type 2 diabetes, and fatty liver disease.
That finding was further supported in an April 2021 study which found that higher levels of pentadecanoic acid in the blood were associated with lower amounts of fat in the liver. Excess liver fat, known as "fatty liver disease," is a rising metabolic disease that reportedly affects one in four adults and one in 10 children and is the leading cause of pediatric liver cancer.
If all this sounds like a lot of science to digest, according to Laura Burak, MS, RD (a member of the Eat This, Not That! Medical Expert Board), the takeaway for you may be simple. Burak highlights current research that suggests just by choosing higher-quality dairy products, you might get the most out of your milk. For instance, organic, grass-fed dairy is most likely to deliver the maximum healthy fats to the body in contrast to other kinds of dairy.
Sign up for the Eat This, Not That! newsletter, and keep reading:
Krissy Gasbarre
Krissy is a senior news editor at Eat This, Not That!, managing morning and weekend news related to nutrition, wellness, restaurants and groceries (with a focus on beverages), and more.
Read more about Krissy